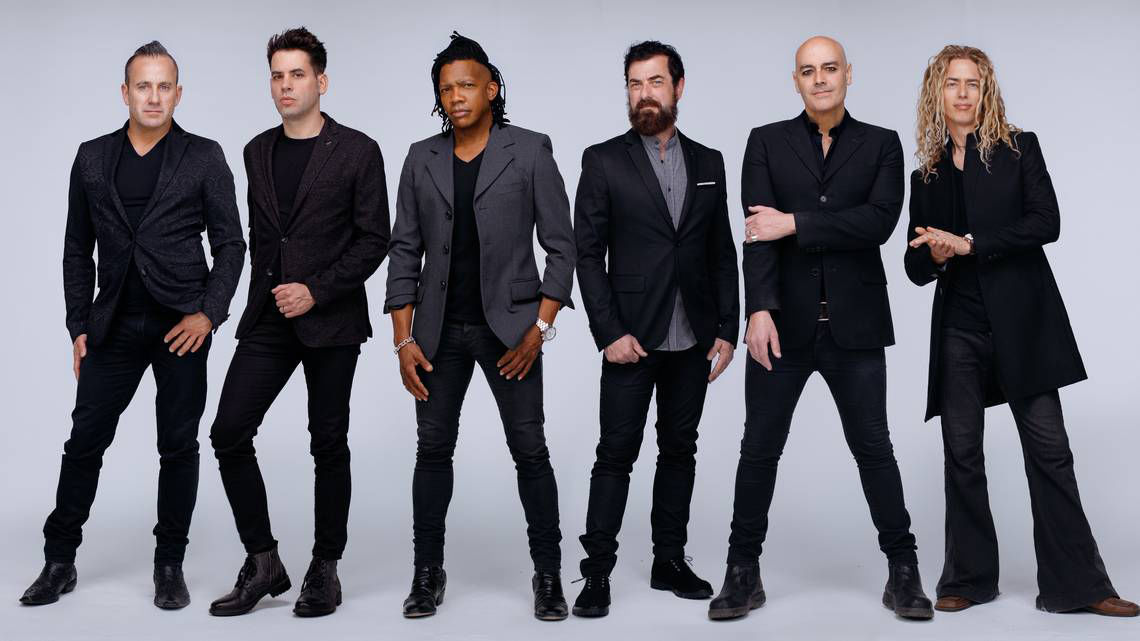 To say that this post has been stewing in my mind for the last few weeks is really a very big understatement. This series has been swirling in my mind for months. As my brother undertook what I reckon was perhaps one of the boldest decisions he has ever done with regards to this site (unveil a series about his most influential and impacting albums of all time, all in the span of this last year), I have decided to take up a similar, yet different task. I've been thinking a lot lately about what constitutes a great artist or band, and what makes a band or artist impactful, and impacting in a society that is continuously churning though and spitting out artists as if they're nothing more than just a stepping stone for record companies to be famous. Which bands and artists are timeless? Which artists and bands evoke emotion amongst old and young, black and white, across races, religions, creeds, beliefs and even sexual orientations, to create a sense of camaraderie and unity, as well as stir up questions that would've otherwise not been discussed had it not been for artists and songs, and the space to create freely and without restriction? Can crossover artists succeed without compromising on fundamental and core values that have made them successful initially in the industry they started off in?
All these questions are essential, if not central, to music and the universal impact music can have in the lives of people around the world. Can an artist be followed, respected, admired, advocated, and even championed if their personal lives do not coincide with what they're singing about? Maybe, maybe not, it's a hard question to answer. But what I will say is this- artists have come and gone, and artists have stuck around for longer than even they have maybe even realised. Songs transcend the artist, that is a fact. But sometimes, an artist and their discography, can embody ideals and values that can challenge the status quo, and remind us all that it is ok not to be ok, that often the song unveiled by the artist, used as a medium for asking for help and assistance; is all that is needed to bring together people from all walks of life, culture and upbringing.
For me, I've been very insular and uncultured in what I have listened to. All throughout primary school, I only listened to Christian music. Not a bad thing at all, I love the CCM (Contemporary Christian Music) 'genre', but when you're only eating rice for a long time, you think that the only nutrients you can get is from rice, and nothing else. That's the thing about this little circle of Christian music. CCM is in my opinion, one of the most vulnerable and inspiring 'genres', if you could call it a genre, of music; but we must not forget that God doesn't just speak through Christian music and that is it. He speaks through all music. Mind you, if the music from the outset isn't glorifying to Him (songs about sex, drugs, having a good time at the expense of everyone else), I can find it extremely hard if someone were to say that God even speaks through that. But, I must understand that God is God, and if He wants to speaks through music that isn't really glorifying to Him initially, for the listener to gain some conviction about God and themselves, through the process of listening to such music; who am I to judge or even question God's methods?
Music is a very big sonic landscape, so for me to title this post- Momentous Mondays: Influential Artists and Bands of All Time; can be a bit of a big spoon to swallow. Now let me say from the outset that this list is by no means a definite one. There are hundreds upon hundreds of lists out there about influential artists- Billboard and The Rolling Stone being two publications where opinions were voiced about what the authors of the articles thought should be in included in the top ___ artists of music history. So this year-long (most probably more) post is another such list, and thus, subject to opinion. Because of my own background, and my appreciation for certain music over others, my list of who I reckon should be deemed as 'influential' is going to change when you would ask someone else. Still, what I am to unveil and expound upon over the next year or two, is just yet another man's opinion about an ever-changing music industry and atmosphere. If people disagree with my list, for whatever reason, that's ok. My music tastes have changed from birth and teenage years, till now, and throughout this year, as I give this year-long (maybe longer) post series a crack, my musical tastes will continue to change as well. They'll be shaped and moulded, as I'm open to whatever the Lord is wanting to speak to me through these artists, some that I haven't really taken the plunge to listen to…yet!
So without further ado, here below are artists that I believe have shaped the industry as a whole in creating a space of creativity and honesty, of hope and encouragement, of laying a platform for other artists to follow. Note that this list is as across many genres of music as possible, and hopefully, most time periods. I've decided to write and expound upon artists, grouping them into three. The first is a group of 100, artists who I have found to be influential across my own life as well as influential within their own genre of music that they specialise in- inclusive of artists like Josh Groban, U2, Pentatonix, Newsboys, PINK, Taylor Swift and Goo Goo Dolls, to name a few. My brother Josh on the other hand, is also relaying his own thoughts to 50 other artists, whom he feels are 'up-and-coming', artists that will have a lasting impact on music…but would be really influential within 5-10 years from now- inclusive of Lauren Daigle, Alessia Cara, Tori Kelly, The New Respects, NF, Jess Glynne and more. Then there's the final list of 50- that both Josh and myself will partake in. These artists will be the classic and timeless ones- QUEEN, Michael Jackson, The Beatles, Whitney Houston, Ray Charles, ABBA, Beach Boys, Keith Green and Rich Mullins (to name a few).
Notably absent from my rather subjective list of 100, is quite a lot of the current landscape of pop right now. While I don't necessarily need to justify my selections of who I believe is influential and who isn't (both on a music history level and a personal level), I must make an opinion through observation- that much of the pop artists right now haven't really made much of a mark on the industry as people have claimed they have. Just in terms of creating music with unique creativity and a space for honest discussion. While many can disagree with me (and that's ok), in a general sense, the pop industry as a whole isn't really that inventive. And my lack of inclusion of many current pop artists in my opinion piece of 'influential artists of all time', shows the state of music currently. Nevertheless, artistically grounded and unique pop artists from today are mentioned in my list below, from Adele, Ed Sheeran, Guy Sebastian and Michael Buble, to Shania Twain, Lifehouse, Coldplay, Justin Timberlake and Avril Lavigne; so I guess the current state of pop/rock is not in total disarray.
This new post series is going to be new for me as well as all you guys reading these posts, so let us all embark upon this journey together, and discover what it really means to be immersed in what music has to offer, and understand that if God can speak through Balaam's donkey (as shown in the Bible, in the book of Numbers 22:21-39); then he can definitely speak through a certain style of music that you may not like stylistically, or even not agree with from a persona standpoint. Every week on Mondays, I'll be unpacking an artist/band, and its impact on humanity as a whole, as well as its impact on myself. I'll discuss the artist's creativity and how much of their discography relates on a universal level, to current society (and sometimes the society of the world when their famous songs were written!). So let us sit back, and bring on the music that has been impacting generations in the past, and generations to come! Til next time! [Note- the list will update as the year progresses, and links to individual posts will be linked below].
Influential Artists/Bands of Music History (my own personal list…please don't treat this as gospel!):
And now, here are 50 artists that are very iconic and well known by just about anyone who is a fan of music, period:
50 Influential and Timeless Artists:
Billy Joel
Aerosmith
David Bowie
Fleetwood Mac
Rich Mullins
Chicago + Peter Cetera
Whitney Houston
The Police + Sting
Stevie Wonder
The Eagles
Bruce Springsteen
Barbara Streisand
Cher
Peter Gabriel
Tina Turner
Ray Charles
Wynonna + The Judds
Rod Stewart
Prince
Eric Clapton
Neil Diamond
Leonard Cohen
Kenny Rogers
Cliff Richard
Cold Chisel + Jimmy Barnes
Slim Dusty
Willie Nelson
John Denver
Joni Mitchell
Andrea Boccelli
Olivia Newton-John
Johnny Cash
Elvis Presley
Simon and Garfunkel
Queen
Reba McEntire
Michael Jackson
Elton John
Dolly Parton
Aretha Franklin
Rolling Stones
Bob Dylan
The Beatles
And now, here are 50 more up and coming influential artists, whom we will blog about separate from this series at various points this year and next year!