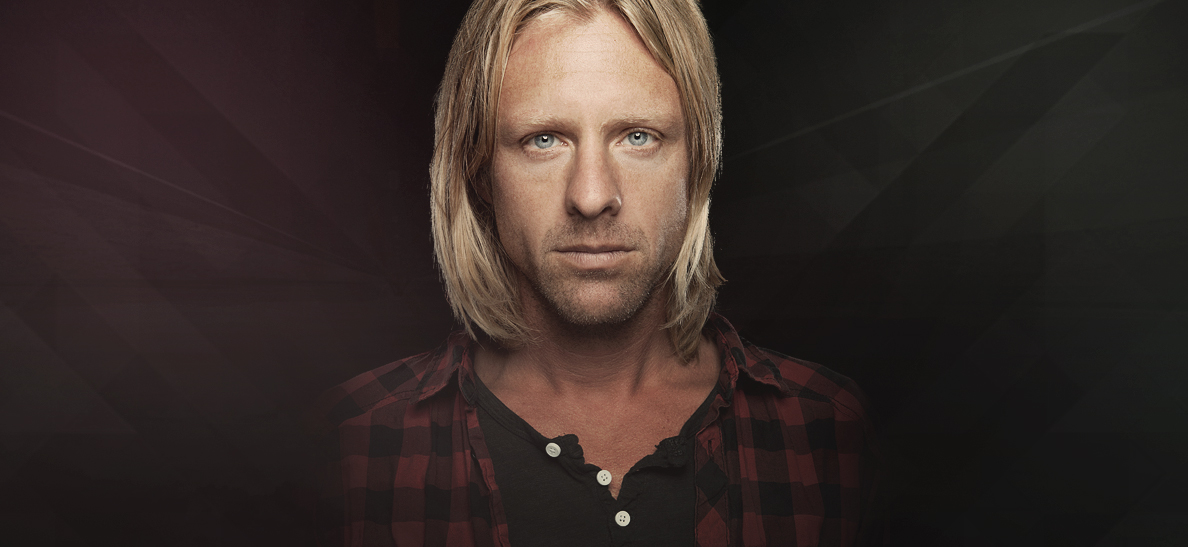 It's been about a couple of years since blog #2 in this Top 100 Influential Artists blog series that I embarked upon. Why I signify blog #2 is of a fair amount of importance, let me remind you. It was the blog about Switchfoot, and was in fact, a blog where I highlighted many songs by this San Diego quintet that have shaped music history and the lives of people over the years- songs like 'Meant to Live', 'Dare You To Move', 'Stars', 'Oh Gravity', 'Mess of Me', 'Love Alone is Worth the Fight' and 'Restless' are just many, many songs by a band that have had an influence in both the Christian music industry, and the mainstream as well. It was the first blog post after the first, which was Michael W. Smith, an artist that will always be sentimental to me, because it was the artist that in fact started off this whole journey of thinking about music and the impact, influence and power of artists, songs, and their discography on not only people's lives, but throughout history as well. And here I am 2 years later or so, ready to commence on blog #74. And what better way to speak and discuss about something and someone totally from left field, that it is, to introduce the topic of discussion in this post…Jon Foreman, lead singer of Switchfoot (see blog post #2).
Yes, you heard me right. I'm revisiting Switchfoot again, after a couple of years, and a whole lot of listening to music later, as I delve back into a quintet that has literally changed the landscape of both Christian music and mainstream music in the realms of rock, and now to come into this blog and add in the solo material of Jon Foreman (lead singer of Switchfoot) as a body of work that is worthy enough to be discussed in this series…it's something that I probably should've discussed right from the start. Nevertheless, Switchfoot and Jon Foreman (yes, Jon's genre of music is different than Switchfoot's, much more ethereal, mellow, introspective and folksy compared to the rock anthems that Switchfoot release) have both unveiled my eyes to the awe-inspiring wonder of music, regardless of genre, and how God can tell us these stories and bring to the fore, these issues and messages, even if the artist isn't necessarily aware of it. While Jon and his band Switchfoot have been very firm and bold about their Christian faith, a lot of the band's songs, and Jon's solo material, can in fact be widely appreciated and respected by the wider mainstream community at large, thereby reminding us all that it is ok to produce music and art that doesn't necessarily have an explicit Christian message, but nevertheless speaks about issues at hand that are far more weighty and necessary of discussion, than would otherwise have not been discussed, if Switchfoot (and Jon Foreman for that matter) went the CCM-only route. Nothing against CCM in general, far from it- there's a time and place for that in the realms of music. Nevertheless, Switchfoot's call to music and ministry is developing a space where people from all walks of life can congregate and listen to music from a faith-based angle, and be inspired by music that touches your soul, even if your own spiritual journey isn't in line with what Switchfoot believe…yet.
There's a time and place for an artist like Chris Tomlin, who is more of a worship artist, and then there's a time and place for a band like Switchfoot, never shying away from their personal faith declarations, but still making songs that don't alienate a group of people who don't necessarily share the same faith as the band. And making music with such a broad appeal isn't necessarily a bad thing at all. In fact, Jon is humble to know that people of faith, people of different faiths, and people of no faith, resonate with both Switchfoot and Jon's solo work, and so their music and lyrics and messages and themes reflect this diversity. All the while having undertones of Christianity all the way through. Which is interesting and cool, if I'm being honest. Switchfoot, and by extension, Jon Foreman's solo career, have pushed the envelope of what Christian music should sound like, and have reminded us that music doesn't have to be 'Christian' for God to move and use whatever the music is, to impact the people who hear it. Switchfoot's rock anthems, and Jon Foreman's folksy music, have delivered songs that can be loved and appreciated by people who love CCM, mainstream, or even both, as we appreciate the fact that there's an artist out there (like others like Skillet and needtobreathe) who has unveiled music that is just good, and music that though has faith leanings, can still impact the wider community- whichever way the Lord leads and uses the music of both Switchfoot and Jon, is the way we as listeners of music have to be cool and be at peace with.
'…if you were to ask me to name one band that has successfully shaped their craft and pioneered a movement where music was able to transcend both mainstream markets and CCM circles, I'd have to say Switchfoot. Maybe some people have heard of this 5 piece band from San Diego, California, maybe some people haven't. Regardless, Jon Foreman (lead singer) and co. have gifted us with mountains upon mountains of songs that have had (and continue to have) the ability to speak to our souls, to challenge our very being when other conversations and introspective discussions have failed to do so. Switchfoot's music, for me, is a reminder of the power that a song can have in a certain moment, and that creating a song almost gives you licence to speak about almost every topic that can be judged as being 'taboo' in a sense. Faith can be discussed. Doubt, uncertainty, love, loneliness, worry, hope, joy, and everything else in between; expect all these facets and themes of life to be present in songs, especially Switchfoot's! Brothers Jon and Tim (bass guitar), and other band members Drew Shirley (guitars), Jerome Fontamillas (guitars and keyboards) and Chad Butler (drums) have unveiled a band that is honest and sincere, positive yet also confronting and challenging, all the while presenting to us songs that minister to our soul, even if we don't really know it at that point in time…' If you think this quote above looks kinda familiar, then you'd be right. It is. This above quote is how I started my blog post about Switchfoot way back in February 2019, and now 2 years later, no better fitting way to bring Switchfoot back into this blog post is again, by this opening paragraph that I wrote 2 years ago, that I still firmly believe is still relevant even now. Yes, Switchfoot are impactful, influential and compelling, but even more so than that, Switchfoot's music has been an anchor of hope and comfort for many people over the years, and it has been standout songs like 'Meant to Live', 'Only Hope', 'Restless', 'Love Alone is Worth the Fight' and 'Dare You to Move' (to name a few) that have been songs that have challenges us as a human race, to look deeper within ourselves, to see what parts of ourselves we need to change, parts we need to amplify, and other parts we need to reconcile with. 'Dare You To Move' arguably Switchfoot's most popular song ever, encourages us all to 'make a move', to undertake things that make us worried or fearful, to challenge and stand up when everyone else is sitting down, to travel left instead of right, to make a stand for something (or don't make a stand) when it seems that popular opinion is to go the other way; while 'This is Your Life', a song not as popular on The Beautiful Letdown but still nevertheless as impactful, reminds us of our own finality of life in general, and that discounting eternity, we all have one life to life, and to life it with no regrets, and no what-if's. 'Live it Well', from the band's 2016 album Where the Light Shines Through, similarly challenges us to life our lives well and without reservation, condemnation, judgement and worry, because we only have this one physical life to contend with, and that we have to life as such.
'Restless' from the band's 2011 Vice Verses, is indeed one of the underrated songs by the band, and delves deep into our own restlessness throughout life, until we come to this one thing we know that will make our lives complete and rid ourselves from all the endless searching that can plague both our waking moments and our dreams. While we know Jon and Switchfoot are talking about how we'll never be restful and will always be restless until we find God and reconcile our knowledge of Him to who He really is; the great tactfulness of Switchfoot is that it never clearly defines who this 'looking for you' is in the song, and that my definition is a smart move. 'Restless' is one of my favourite songs because of this ambiguity, as we realise that because Switchfoot doesn't clearly define that this song is about God (because one listen to it, and we know it is!), the song can go into places that maybe a clearly defined CCM song couldn't, and God can still speak through a Switchfoot as opposed to a Chris Tomlin one. 'Where I Belong', one of the longest Switchfoot songs ever recorded by the band, bring to the fore this notion and understanding of belonging, and where do we fit and call home. It's a question that shouldn't be a rhetorical one, as we reflect upon who we feel more at home around, and why we decide to connect with certain people over others. 'Only Hope', a song popularised by singer/actress Mandy Moore for her movie A Walk to Remember, was written originally by Switchfoot way back in the 1990s and speaks about hope and how in one case, our hope and faith can be found in the Lord, but it can also be read as if someone is singing to someone else, wanting to have hope in them during their dire situations. And then there's the anthemic Switchfoot songs, the songs that really champion change and a movement of love and the reigniting and rebirth of a nation (and world) more focused on the eternal matters rather than the physical and here and now.
'Meant to Live' asks the question of wanting to live for something more, and have we lost our longing and quest for the more, and filled our lives with material things that diminish our pondering and deep introspective moments; while 'Stars', from Nothing is Sound, asks as all to look up, and ponder and wonder about the stars, and realise that there is something more to our situations than just the physical, that the wonder and beauty of creation, and in the song's case, stars, ought not to just come about through randomness, but rather through something bigger than that. 'The Shadow Proves the Sunshine', one of the lesser-known tracks by Switchfoot that is arguably one of the most compelling from the 2000s era, alludes to the fact that, as the song title suggests, the shadow proves the sunshine, that light and dark coexist in every situation and circumstance we're in. We will never know, from an objective sense, how brighter sunshine is, if there's never a shadow there, that the sun casts over, and in the same way, we'll never know the good times and how good we have it, if we don't experience the bad. It is a mind-boggling revelation that Switchfoot has allowed us to try to comprehend, and it has been a trend, that all throughout their discography, they've created songs that on the surface may seem dichotomous; but has something more to it if we look deeper; songs with such mind-boggling themes across their albums at large. 'Adding to the Noise', from the band's 2003 album The Beautiful Letdown, speaks about how as a generation, we are bombarded with all the 'noise' in the form of technology, and to present this theme of going back to simplicity and decluttering the noise from our lives. The band even says this tongue-in-cheek lyric line 'if we're adding to the noise, turn off this song' as a statement as to how much we as a society tend to fill our lives with stuff, when really, what we ought to do is to just be still and reflect, and if a Switchfoot song does that for us, good, but if not, to not be afraid to turn of music, turn off the TV and to just be alone with our thoughts, our Creator, and to wrestle with some of life's difficulties we so often gloss over and sweep underneath our proverbial rugs, because of said technology. 'Hello Hurricane', the title track from the band's 2009 album, is weirdly titled- why would we want to welcome hurricanes, physical and metaphorical, into our lives when we shouldn't try to have any? Jon himself unpacks this conundrum, in his poignant words of how '…this is a subject matter that I speak of with holy reverence. Having grown up on the East Coast I know firsthand of the houses lost, of the dreams turned into nightmares. I take my shoes off and recognize that this is a matter that is dear to our nation, especially of late- with every passing hurricane season…this is the spirit that I wanted to capture with this song, and moreover with this record, [that] the storms of life might take my house, my loved ones, or even my life – but they cannot silence my love. Yes, the reactionary impulses of hate, fear, and despair really are defenceless against the storms of this life. And yet, this selfless love really might be stronger than death. Perhaps, the kingdom of the heavens really is at hand, ready to give, ready to love. And with this love as my song I will overcome. In surrender to divine love I will find my strength…'
'Love Alone is Worth the Fight', one of my favourite songs, by any artist/band, in the 2010s decade era, is the first single from the band's underrated 2014 album Fading West, and speaks about this notion of love being the motivator above all things, that love and love alone, for our friends, our family, for our nation and for the world, should be why we're fighting, and should determine what we're fighting and who we're fighting against. In a nutshell, love underpins our actions and allows us to see things from a compassionate viewpoint, rather than just being fuelled by hate and fear, as a lot of people are. The band also bring to the fore other powerful and poignant songs that can transcend not only the Christian circle out into the mainstream, but also bring to the fore, issues pertinent and encompassing throughout decades and all races and colours. 'The Sound (John Perkins Blues)' speaks to the heart of racism not just in America but around the world, and reminds us in a soberly heartfelt way that '…we are a haunted nation. Whether we admit it or not, the past runs through our veins. Listen to the streets, they'll tell you the same. We can cover up our racism and narrow-minded bigotry with excuses and time but the sins of the past cry out from the ground. The undercurrents from our history are always buzzing around our ears. But rising above the constant gnawing of past wrongs is the song of Love. Love is the reconciliation. The deliberate act of forgiveness. The deliberate act of moving forward unencumbered by the past. This is the sound…' whilst songs like 'This is Home', 'Learning to Breathe', 'I Won't Let You Go', 'Native Tongue', 'Float', 'When We Come Alive' and 'Voices' all remind us of the power of an emotive and compelling song, and that all of these songs just aforementioned, are some of music's (encompassing all of music) most underrated and impactful. 'This is Home', from the 2008 soundtrack of Prince Caspian, speaks about the topics of home and belonging, and where we fit structurally and spiritually in this unforgiving and crazy, messed up world, while 'Learning to Breathe' is an understanding that we all on this journey of learning- that we are never fully arrived to our destination yet. Our journeys are only finished on the other side of eternity, and thus, we have to be content with always learning about things, and even unlearning others.
'I Won't Let You Go', one of my favourite songs from Switchfoot's 2016 album Where the Light Shines Through, is a prayer, a promise and a commitment, either from yourself to another, or from God to yourself, that you will be there for the other person, not letting go of them during difficulty, or even God saying to us these very same things, that He won't let go of us, even in the calamity which is this life we're in. 'Float', also from Where the Light Shines Through, was inspired by someone who was close to Jon (the lead singer) and how he went from the comforts of the U.S. to go serve children in need, around the world, in the places of discomfort, whilst the corresponding music video, filmed in the Philippines, is a reminder of the privilege we have in the Western world, and that we ought not to take whatever we have for granted. 'Voices', a 'duet' of sorts between the band and violinist Lindsey Sterling, is a song that tries to dispel the voices in our heads, to rid ourselves from the endless chatter and the mindless numbness of what meaningless dribble can do for our psyche and well-being. Or as Jon himself puts it, '…some people like to have the TV or radio on as background noise. It helps them feel less alone. But I don't need the talking heads or the static, there's a constant hum of voices in my head, fighting to be heard, shaping my future thoughts and actions with their insistent murmur. If the goal is to find clarity, then this song speaks to the fact that clarity is not found in the noise, hustle or striving for it. No. Clarity is found in the silence, not the scream…' Jon also presents this notion of coming alive and finding our spark in life in the song 'When We Come Alive' from the 2014 album Fading West, and as per a Spotify track-by-track, we see that '…for me, this is a song that speaks to the idea that a lot of times we go through life halfway, living halfway lives. And yet, there's a spark that can grow into a fire, that the song is speaking to, that we are fire when we come alive, burning brightly. The idea that all it takes is a spark to light that thing up…', while one of Switchfoot's most important songs yet, 'Native Tongue' from their album of the same name, is a timely reminder about championing things in life, that the song 'Native Tongue' and by an extent, the album as a whole, challenges us on this notion of love and unity and togetherness, that that is our native tongue, what we speak, and our actions to back it up. That what we've learnt along the way- hatred, fear, uncertainty, disillusionment, divide, separation and bigotry, these things are not our normal and build-in state of being, but rather, things we've adopted in our lives for whatever reason. We are reminded to break down these barriers that separate because of trivial issues; and focus on things that unite and bring together people of different backgrounds so that we can learn and grow from a person who may think and believe different than we do.
But I'm sure all this info and exegesis on Switchfoot isn't necessarily why you have come here to this blog. Because if you have, you probably would've only stuck to reading my blog post about Switchfoot 2 years ago. This post is as much about the band, as it is about Jon Foreman the solo artist. And while many people often see Jon Foreman as the lead singer of Switchfoot, his solo music is as much emotive and poignant as Switchfoot's material. Jon is an exemplary singer-songwriter within the veins of artists like Andrew Peterson, Jason Gray, Nichole Nordeman, Mike Donehey (of Tenth Avenue North), even mainstream artists like John Mayer, the Goo Goo Dolls and U2. Jon has been helming the band Switchfoot since the mid-1990s, as we who were fans of 1990s CCM watched this alternative rock band grow from a garage-group to a multi-platinum quintet. The band have shown me what it's like to deliver such songs in a way that both lovers of CCM and mainstream can enjoy them alike, as we see a band whose faith is ever-so-present in these songs, but still equally sensitive to the human condition, and to people who share different perspectives, and thus tailoring the song and album experience to fit these people too. Jon's music has been a blessing to listen to and a treasure for myself to collate in my iTunes music library, as this Switchfoot lead singer becomes one of the wisest and heartfelt singer-songwriters to ever grace the Christian music space in quite some time. Since starting his solo career between the Switchfoot albums of Oh Gravity (2006) and Hello Hurricane (2009), Jon's first exposure as a solo artist came in the form of 4 EPs released over 2007 and 2008- each of them titled for a season during the year- Fall, Winter, Spring and Summer, each of the EP's encapsulating around 6 songs apiece, relating to the seasons of life we all face, each EP focusing on a certain theme, that when these 4 EPs were heard together, there would seem to be a progression of mood as Jon himself uses these songs to sort through his different feelings at different points throughout the calendar year. A compilation titled Limbs and Branches was unveiled, taking all that was the best of the four EPs, and collating them into an album sold physically, and Jon's solo career, which was more subdued musically compared to the bands', took off after that. Limbs and Branches showed us all that there was more to Jon than just 'rock-n-roll' Jon as we have perceived him to be through the 'Switchfoot-lead-singer' lens. Jon continued to release more music with Switchfoot, until such a time in 2015 where, under the Word Label Group umbrella, released The Wonderlands series, a collection of once again, four EPs of 6-7 songs each, that embody particular themes. Dawn, Darkness, Sunlight and Shadows, again showed us the folksy, reflective, compelling and even contrasting music that was way different from Switchfoot's but nevertheless, no less emotive and heartfelt. Songs like 'The Cure for Pain', 'Resurrect Me', 'Southbound Train', 'Your Love is Strong', 'The House of God, Forever', 'Learning How to Die' and 'In My Arms', are just some of the many songs that were born out of the 2007/08 period, as with songs like 'June And Johnny', 'Inner Peace', 'Come Home', 'Before Our Time', 'Your Love is Enough', 'Mountain', 'Caroline' and 'All God's Children' that are also instinctively synonymous with Jon's solo-work period during 2015. Now fast-forward to 2021, and his newest embodiment of solo work, in the form of a full-length album rather than a flurry of EP's.
Departures unveiled to us in February 2021; and is a 12-song collection destined to be treasures by years end- as per my review here, I thoroughly enjoyed this album, and is a reminder of how horrible of a time, 2020 was, and what are the joyful possibilities of 2021 and what it can bring to the fore of society. Jon portrays all of our feelings of what was on offer in 2020, and placed them in an album experience that we can call enriching and challenging for the self- us understanding what we need to do individually and collectively moving forward into the rest of 2021, the album, and Jon's solo discography in general, is indeed a departure from the usual rock sound that Switchfoot portrays, and yet, I've found his solo material, especially Departures, to be on par with some of his better songs from Switchfoot. Sure, this may not have the rock sound that we all may be expecting from lead singer Jon Foreman, but what we have seen from Jon's solo career is something all the more remarkable. For even though Jon has made much more of a name for himself as being the frontman of Switchfoot, for me it has been his solo material that is as much captivating, maybe even more so, than his band stuff. While the band itself has never shied away from any song that has delved into the band's spiritual foundation, Jon's own personal work leans much more to his own Christian faith, and much of his solo music features Jon wrestling with the divine and the here and now- songs like 'Your Love is Enough', 'Your Love is Strong', 'The Cure For Pain' and 'Resurrect Me', all remind us of the broken world we are in, and the God who comes to redeem our situations from the inside out. While Jon's writings and musings throughout most, if not all of his career, combines moments of lament, grief and turmoil, we also see his music as a way of being unifying, therapeutic, heartfelt and compelling. A lot of Jon's music challenges the very way we actually view certain events and happenings, and so, because of the horror of last year, a lot of the songs in Jon's music career, can give us gifts like renewed spirits, and a hopefulness and longing for a better day than whence we were before. Jon's music, especially Departures, is definitely a departure from the rock of Switchfoot, to the folksy acoustic-ness of Jon's solo material, and that in and of itself, isn't necessarily a bad thing. Jon has always prided himself in creating art that challenges and envelopes a variety of people using jargon that relates to us all than just a select few. And his music, Departures especially, has a sort-of universal appeal, and that is what is admirable about the broad brushstrokes of which Jon has used throughout his career thus far.
There're many songs throughout the discography of Jon that have struck me as emotive and poignant after listening to his solo music over this last week or so, and as we see that you don't necessarily have to bring to the fore, loud and boisterous anthems (a la Switchfoot) for the music to be good, Jon's songs, all of them on a much more subdued level than Switchfoot's, remind me that the folk/singer-songwriter genre is one such genre that I've been enjoying this last few years, and along with artists like Jason Gray and Andrew Peterson, remind us all that a song can be all that it takes to change someone's heart, to change someone's trajectory in life. 'The Cure For Pain', one of the most vulnerable songs Jon has ever recorded, is just the acoustic guitar, light keyboards and him singing, a track that is hauntingly appropriate to be revisited in 2021, where pain is a commonplace in the world, because of COVID-19. The song, according to Jon, came into existence through the reflecting '…on the passing of time. I have been playing music in Switchfoot for about ten years. During that period, I have been fighting pain or running away from it in a myriad of ways. And yet the pain is a constant. I have had some amazing moments singing gravity away but the water keeps on falling. I began to think of the suffering I see around me, I think of the pain of a grandmother dying of cancer. Of a friend killed by a train. I think of the pain of death, of failure, of rejection, the pain of a father losing his only son. And I came to the conclusion that I cannot run from pain any longer…' Pain is in this life, and like sin, is just there- we can't do as much to rid ourselves of it, as we can face it head-on, to not run from pain, but to understand that some pain is inevitable, and that often pain can be used as a leveling experience, to realise that often through suffering, comes refinement, reflection, introspection, and a heart that is open for people who are in a more broken state than we are. 'Southbound Train' is a powerful romantic song about looking for the reflections of someone you love, seen through the world, through nature and things around us, as Jon opened the song cleverly through harmonica and strings that were able to mimic a train traveling along- 'Southbound Train' captures the heart of love, and being open to seeing characteristics of this person you love, being shown and presented in a variety of ways and in a variety of situations. 'Resurrect Me' is a powerful personal track of Jon's, this one reminding us of our own daily need to be resurrected, to die to our selfish desires and to constantly need the grace of God each day, as we're being renewed by His spirit from the inside out, while 'Revenge' is again a heartfelt track, one about the story of Jesus's death on the cross, told through the eyes of one of the thieves next to Jesus upon his death- in a similar way that the theme of Jesus's death was portrayed by Third Day on the song 'Thief' way back in 1996. Jon himself alludes to the emotion of how '…there's a certain amount of death that we endure every day. The miracle is not that someday we finally truly die, but that we're actually living and waking up after it every day. This is a song that acknowledges the pain and asks for rebirth. It's almost a song where I'm yelling at God a little bit. There are things in my life that I'm angry about, that I'm frustrated about, and I feel like these are issues I'm still dealing with. When I acknowledge the anger, frustration, and pain and then move on, it is a healthy experience…' And while songs like 'Resurrect Me' and 'Revenge' can seem like downers and emotionally heavy tracks, Jon provides us with a declaratory song to sing in 'Your Love is Strong'- basically a rewriting of the Lord's Prayer, and a way to place the timeless passage in the bible that everyone knows (even people who may not be Christians themselves!), into a new light, and be reminded that in this life there are things that are always changing but then there things that are constant, that God is strong, and that He loves us. And that in and of itself needs to be celebrated, full stop!
The Wonderlands era of Jon's music came in 2015, and while it can be a little difficult trying to describe every single song here on these EP's as being songs that challenge and inspire (because frankly if I did that, the blog would be too long), there are nevertheless a few songs here and there, from the 2015 period, that have reminded me of why Jon's music is by far one of the most underrated in all of folk/singer-songwriter/CCM in modern music history. 'Terminal'  starts of The Wonderlands: Sunlight (the first EP out of the 4), and is a sobering moment of clarity and direction as Jon prepares us all to usher in a way of seeing the world- that there is an end to all of this, and knowing that we all face death at some point in our lives, makes life all the more purposeful and fulfilling, because we're doing things that matter to us, before our own time runs out. Or as Jon says himself, '…'Terminal' is one of my favorite ways to start the record. I wanted to start it with an eye on the clock, the idea that this whole record represents the clock, right, 24 hours, songs for 24 hours. And if that's the case, then I want to keep the end in mind, the idea that the clock is significant mostly because of our death, and that every second is a second that we will never have again, leading us closer to the grave. And I don't mean that to be a morbid thought, but rather how will that inspire us to live, to truly grow and reach beyond ourselves. So yeah, so 'Terminal' is that story, for me, of compassion for ourselves and the rest of those around us, we the living, dying souls…' Much of The Wonderlands– the four EP's from Jon, present themes similar to this- 'Ghost Machine' shows us the things that we elevate in our lives, technology-wise, to be things that we worship, all the while unknowingly placing this thing above any other and placing it on a pedestal when only God deserves such a title in our lives, while 'Siren's Song' is inspired by the ocean, and is about finding yourself in life, through the way of losing yourself. 'You Don't Know How Beautiful You Are' is a radio-friendly tune about accessing the inner beauty within ourselves and understanding that people see us as more beautiful than we see ourselves, and that is because of all the immeasurable standards we place on ourselves, while songs like 'Inheritance' and 'Inner Peace' are also standout songs from the Wonderlands period in Jon's solo discography, the former being a reminder to all of us, that the inheritance we ought to strive to give at the end of our lives, to our descendants, is the wisdom and life experience we have lived in our lives, rather than the material riches of the world, while 'Inner Peace' is a reflection that allows us to ponder the question of 'how can we be ourselves if we don't know who we are'. Inner peace comes from knowing our identity and who we place it in. And then there are songs like 'All of God's Children', 'Before Our Time' and 'Your Love is Enough', all religious/spiritual/worship songs by Jon that remind us of this God that we can't see, but is still living and present and active in our lives, in a way that we can see His handiwork in our daily occurrences. As Jon himself relays below, about 'All God's Children', 'Before Our Time' and 'Your Love is Enough' respectively, we can appreciate how such songs as these, can often change the trajectory of someone's life, even if they don't necessarily know it!
ALL GOD'S CHILDREN: 'All Of God's Children' was inspired by the front page of a newspaper, day in, day out atrocities. Today, there's some mosque that's just been blown to pieces… and, you know, some famous spokesman pleading guilty to paedophile charges and just awful things that happen. But today's no different than any other day. That's the news – that's what happens every day. And so for me, 'All Of God's Children' is thinking, 'Wow, these are my brothers and sisters on the planet, these are fellow human souls, and as much as I might disagree with a lot of them, we're going to have things that we can find in common as well.' The biggest one is that we were made in the image of the unmade maker, and that if you truly believe in the liturgy of the church, He loves us. That kind of changes the perspective on all of those atrocities.
BEFORE OUR TIME: It kind of starts with an eye on a clock, just like 'Terminal.' So it's kind of a bookend. It is, for me, it's singing about singing before our time runs out. It's kind of the way I wanted to end The Wonderlands because it feels like that's what this project embodies: singing the songs while I have them.
YOUR LOVE IS ENOUGH: Believing in God feels like … I can mentally assent to the idea of an omniscient, transcendent, all powerful being that creates, that the matter of our universe comes from somewhere, that color and the vibration, the eyes and ears, and bodies pick up these vibrations in the form of light and color and sound, that this world that we sit on, and breathe, and consume daily, it comes from somewhere and the idea that it comes from someone, that feels like something that I can mentally assent to pretty easy. The hard part for me would be that He loves me, that God loves me. That feels like it's a difficult jump. I'm aware of the darkness within me. I'm aware that the things I do wrong, the things I say wrong, the insignificance of my own existence against the backdrop of millions of stars and galaxies, and all of that. So to me 'Your Love is Enough' is … the verse that talks about those doubts and wrestling with those fears which you're carrying, of course, is kind of meant to be this response to all of those doubts and fears reminding us all that God's love in action ascends all of that.
And so here we are in 2021, and Departures, Jon's next foray into music, just unveiled itself in the middle week in February 2021. I thoroughly enjoyed that album, and with a more digestible track-listing of 12 tracks (compared to 6-7 songs each per EP, multiplied by 4, for the 2007/08 Fall Winter Spring and Summer EP's and the Wonderland Series as well), Jon's new album is a much more cohesive listen. 'Education' is the first single from the album, and with the song itself being a standard-fare pop-rock radio track that a lot of other Switchfoot songs are, Jon's way of using a repetitious hook to draw us all in, is exemplified in the hauntingly compelling and refreshing lyrics of how '…you lose yourself when you love someone and you come undone when you love someone…', in that when we put someone else's needs before our own, we can attribute that to an overflowing of love for that person. When we think of ourselves less, become humbler, and place the other above our centred selves, we can be reminded of how Christ Himself loved the church, and loved people who just don't know Him yet. Jon delivers poignancy and fervent enthusiasm and an ability to delve deep into the human condition- with songs that tug at our soul and remind us of the deep issues we so long to forget: 'Ocean Beyond the Sea' begins Departures; and has a hauntingly compelling hymn-like Lord of the Rings-esque quality about it, and I'm immediately harkened back to hymns of my own day, or even the Lord of the Rings song, 'Into the West'. 'Ocean Beyond the Sea' starts off in a subdued manner, but midway through, the song itself builds up and powerfully explodes with an empathic strings section coupled with strong drum undertones. And in and amongst all the technicalities of the first song and all of the ways this song brings with it a cinematic quality to it, Jon himself divulges the message behind the track, and how '…I think that the hope of the song is it's a calling to something beyond where you are, to somewhere beyond where you've been. I was thinking of the common harbors that we all pursue—beauty, power, control, safety. And yet there's a longing underneath that that isn't ever fulfilled by material means. The song is about that destination that is out of our reach above the sky, beyond the road, past the trees, and yet closer than you think…' It is an anthemic song, one with a lot of mystery and awe to it, and a reminder to always press towards mystery, intrigue, excitement and adventure, over playing it safe and the mundane.
Departures is full of hard-hitting compelling stuff, and while this album in and of itself is not for someone who just wants to hear some pop album, this album full of introspectiveness, is one where you need to re-listen to the songs, again and again, for you to understand, and be impacted by the words that have been said by Jon in these inspirational tracks. 'Side By Side' speaks of how we are not all that different from each other- the heroes and villians of this world, all long for similar things at the end of the day- love, acceptance, and the camaraderie and connection between us and other people. When we are all buried (or cremated), our lot in where we are in a burial site, can be just as much next to a hero as it can be next to a villain, and herein lies the point of it all. 'Side By Side' shows us all the similarities we have together as people, and even if we may point out the things that are different, in actuality, what we can learn from each other is so much more than we can give ourselves credit for. There's a sort of humility that comes when knowing that sometimes what divides us can be so trivial like a second-hand opened handed doctrine of an issue between people. What we believe at the end of the day doesn't have to an elusive grand list- just that Jesus died and rose after 3 days to take care of the penalty of death for our sins, on that cross all those years ago. Other than that He died, rose and took away the debt we needed to pay, everything else that isn't a salvation issue, shouldn't be debated in a way that we 'hate' our brother because of it all. 'Side By Side' is a unity song in that way, as we realise that what brings us together is the gospel, and that it is much better to be in the process of figuring it out and saying 'I don't know', rather than just assuming we've all arrived and now have all the answers in a nice, neat bow!
Introspective and reflective, emotive, and heartfelt, all these songs present in Jon's music discography are songs that act as remedies to our own circumstances, giving situations a voice when we could not even speak what we wanted to say. For singing a song is like sharing your innermost thoughts out loud, and songs like 'The Cure for Pain', 'Your Love is Enough' and 'Side By Side', are songs that are certain to be on repeat, at least for myself, in months and maybe even years to come. For Jon's presence not just in Switchfoot, but as a solo artist overall, is something to be in admiration about, as we see Jon's solo music as not being your run-of-the-mill rock (which Switchfoot is), but something a whole lot more. It is in these songs where I've found a lot of hope and comfort within the last few weeks of me being respectful of Jon's music, both as a solo artist and a part of Switchfoot…for me to discuss Switchfoot's music in yet another post (following on from the blog post in week two) is something to be at least intrigued about right? Switchfoot and Jon Foreman are great bands/artists, and Jon himself is a very eloquent writer of songs. But often it is not just the songs that are awe-inspiring for myself; but rather, the other things that are undertaken that are just as powerful, namely Jon's publications and various articles in websites over the years, namely two- one posted in relevant magazine, and the other in the huffington post. For an artist to have longevity and have influence in this modern era, their personal lives and public persona have to be the same (or close to it). Vulnerability and being able to admit that we don't have it all together takes courage, and Jon from Switchfoot has a lot of it. Much of his articles encompass a sense of authenticity that is far greater than a lot of current popular artists of today, and that in and of itself is saying something of the state of popular culture at the moment. Jon's articles are very candid and open, and it is in these two articles below that make me solidify my own respect of Jon the man, and Jon the music artist too:
HUFFINGTON POST: [An Open Letter To The American Church]
Oh American church — I am you. The son of a pastor: born on the west coast, raised on the east. I wrestle with the faith of my fathers — MLK, Bonhoeffer, Kierkegaard, St. Paul, Abraham. We are born from a history of glory and shame. From the cross to the inquisition, from slavery to civil rights. Yes, this church of triumph and failure is my family: awkward, beautiful, and fatally flawed. I have no stones to throw — after all, I'm only human, and I get it wrong more than most.
So let me start with a confession: I have sinned and fallen short. I confess I am prone to failure. My heart is inherently pulled by the base desires of pride, lust, violence, and greed. I confess that the gospel I've inherited does not belong to me or to America. But rather we — we the people, we human souls — we belong to this gospel of peace.
I confess that we have grown cold. That we have lost sight of our True Love. And together we have forgotten the cross: the self-sacrificial love of the One who calls us to go and do likewise. Oh, American Church! I am you and you are me. And together we have grown judgmental, folding our hands and closing our doors. Have we forgotten that we were once the ones on the outside looking in? Have we forgotten that our salvation is a gift given to us, that we are but jolly beggars at the door of the Gift-Giver himself?
Oh church, where is our love? Christ chose to die for the marginalized and the poor — the sick, the needy and the broken. Are they not waiting for us here in America today? Waiting for the hands and feet of Christ to meet them where they are? And who are the hands and feet of Christ if not you and I, the church? We who have been given such grace, where is our mercy?
And as a citizen, you have a right to vote. Cast your ballot. Lift your voice. Give to Caesar what is Caesar's. But your fight is not against skin and bones. No. The people you're yelling at are hurt, broken, hopeful, people just like yourself. Remember this: the government can serve and protect. But it cannot love. Only we the people can do that. You and I. Protection and service? Yes. But no amount of bureaucracy can love the person next-door.
You and I have a job description that remains unchanged: a love for our maker and a love for our neighbor. Do not be distracted by the yelling and the fear. Listen to the still, small voice. Care for the sick, the elderly, the hopeless, the broken. Love the outcast, the marginalized, the disenchanted. Fight for them. Arm in arm beside them.
Does it surprise you that our world is flawed? Does it surprise you that human power is corrupted by humans? Yes, there are many frustrations within the political realm; and yet, the plank remains in my own eye. The anger, the hatred, the lust, the fear, the greed — this is the darkness that lives within me. This is the trash that I take out. This is my daily work of surrender. And this work of mine has very little to do with who is in power.
Who is my neighbor? The one who needs me. This is true religion: to take care of those who are in need. And yet, we (you and I and the rest of the American church), are not known for our love. No — we are known for our judgmental, close-minded, pretentious fears. This is to our shame! My friends, we cannot continue only loving the ones who look like us, who talk like us, who believe what we believe, and act like we act. We must reach across the aisle with love for the very people we disagree with. Love your enemy and pray for those who persecute you. Let us live a life worthy of the life-giving self-sacrificial love we have been given.
I read the gospel like this: none of us deserve it. None of us have earned the right to call ourselves Christians. No, it is his grace alone. Which means that the murderers on death row are every bit as deserving of God's love as I am. And maybe you disagree with me? Maybe you think this kind of love goes too far, that Christ didn't die for everyone equally? You might have valid contradictions to everything I've said. You can call me names even. Call me calloused, cold, cynical, and jaded. And on the wrong day, you're absolutely right! Fortunately for me, I qualify as your neighbor. Your job is to love me. Your job is to give me a drink of water. Give me a place to stay. Give me a warm meal.
Oh church, who has blinded us?! Know this, it's not your hatred that makes you godlike. It's not your fear. It's not your political rhetoric tossed back and forth on social media. No. It's your love that makes you look like God. Your forgiveness, your open arms. It's your merciful embrace of the hurting, the broken, and the abused. The kingdom of the heavens is waiting in the wounds around us. In the conversation. In the homeless shelters. In the eyes of someone who disagrees with you.
This is the blood that flows in our veins: the blood of the Maker. Our strength is not in our control or power. Not in our violence or destruction. No, we were made in the image of the maker — and in our endeavors of creativity and love we resemble our Father in heaven. Our job is to love with the self-sacrificial love of Christ himself. We have a debt that remains outstanding: to love our neighbor as ourself.
RELEVANT MAGAZINE: [The Kingdom Of Heaven Is At Hand, Even In Quarantine]
Easter is a day that holds tremendous significance for followers of Christ. This Easter Sunday, as we watch the COVID-19 pandemic bring death and fear all over the world, a celebration of resurrection feels exceptionally poignant. So wherever you are, whatever you believe in — please stay with me. We could all use a bit of perspective and hope these days.
Today we are witnessing a seminal event in human history. Never before has the world been so interconnected, facing a common enemy as united as we now are today. And yet, much of our postmodern consumer culture is crumbling around us. Many of the things we were all working for a few weeks ago for don't exist anymore. These are uncharted waters and for many, tomorrow is a place of fear and doubt.
Consider for a moment, the ways we attempt to bring purpose, meaning, and fulfillment to our lives: control, pleasure, ethics, freedom. A new home, a new car, a new wife, a new job, a new security camera. We are always aiming for some future version of our life that is somehow better than this moment. Yet none of these achievements can save us from the crisis that we now face. But what if the Kingdom of Heaven was at hand? Here. In this moment.
What if the Kingdom of Heaven was within you? Right now. What if our culture of control and pleasure was a world spinning backward and upside down? What if money couldn't buy happiness, fame couldn't deliver meaning and neither power nor control could bring safety? 2000 years ago, there was a man who said "Repent, for the Kingdom of Heaven is at hand." His disciples were like you or me: looking for freedom, looking for truth, looking for meaning. He told them, "Blessed are the poor. Blessed are those who mourn. Blessed are the hungry. Blessed are the outcasts."
Those words are either irrelevant platitudes or they are incendiary, revolutionary statements; words that go against everything that we hold dear. Words that get you into trouble with both Religious Right and the powers on the Left. They are either silly little words that belong in a children's story or they are words that could get you killed. Crucified even.
On the Good Friday, before Jesus was killed, he prayed "Father, the hour has come. Glorify Your Son, that Your Son may glorify You." Now at this point, Christ's disciples had seen many miracles: the blind could see, the lame could walk, the dead were brought back to life. I wonder what his disciples thought this new "glory" would look like. What incredible feat was the Christ about to perform? I'm pretty sure none of them thought that "the glory of God" was a man lynched and killed alongside criminals. Their fearless leader shamed and humiliated by a public death sentence.
Turns out, the glory of God is his self-sacrificial love. The glory of God is His entrance into our pain. He takes upon himself the madness of the human condition. All of the hateful, lusting, greedy, racist, sexist, self-destructive, despairing, madness that we are and that we fear. He embraces all of it. And takes it upon Himself. Christ does not erase our pain and death and fear away. No. He enters in. He is wounded. He is tortured. He is humiliated. He enters into our pain. He did not offer a magic prayer or talisman that removes these fears from our mind. He embraces them. He embraces us.
On the one hand, these are not comforting words at all. Yes: you will die someday. Yes: you will have troubles. Yes: you will have pain. Yes: if you are following Christ you will be misunderstood, mocked, imprisoned perhaps maybe even killed. So there's that. But on the other hand, this self-sacrificial love of my Redeemer is a transcendent revelation that changes my entire world. Setting it upside down, and right side right. My pain, my fear, even my death is reborn with purpose. I am no longer enslaved to a selfish, meaningless pursuit of pleasure. I am now truly free to give myself away, knowing that by serving even the least of these I am serving Christ himself. The meaning of even my pain is reborn with significance.
A few days ago, my friend sent me a picture of his wife and their newborn son, Archer, who had just been born at the hospital down the street. It was such a joy to see this infant's picture appear on my phone, especially against the backdrop of everything else that's going on in the world right now. New life! New joy! The pain of childbirth is a pain I can only imagine. And yet, this pain has a purpose. A pregnant mother endures and embraces this pain to give birth to new life. What an incredible picture of self-sacrificial love: a mother enduring the pain, giving all of herself to her child.
Today let's embrace the pain of this moment. Let us embrace our limitations. Let us embrace our flawed humanity. Let us repent and pray that our eyes would be opened to the Kingdom of Heaven, here and now! This is a day of celebration, where we remember the resurrection. Remembering the cross …where love conquers death. Where peace shames violence. Where the weak laugh at the strong and the vulnerable conquer the protected.
The Easter story is the story of a lynching 2000 years ago. The story of a disadvantaged man from an underprivileged part of a developing nation who had a message for anyone who would listen. "Repent! For the kingdom of the heavens is at hand!"
So this Easter, I'm praying for that same resurrection. Metaphorical, spiritual, physical, emotional resurrection. I'm praying "kingdom come." Heaven right here and now in quarantine. Even in this a time of mourning. Of death. Of decay. Even here, when our entire world is shrouded in the tomb of fear and doubt? Yes. The Kingdom of Heaven is at hand. Within me. Strong where I am weak.
This is my prayer. For me and for you. That we might embody Christ. That we might fully embrace this moment- loving our families, our community and even ourselves with the self-sacrificial love that we have been given. My friends, let us embrace this moment for what it is. Yes, there is death. Yes, there is pain. And suffering. And fear. But let us also embrace the awkward joy of being human. Today. Now. Love is reaching out to you. Through you. That you might your neighbor as yourself. Loving your community as Christ has loved you.
Belief in the song and belief in the artists for singing the song is paramount for me, and as Jon has articulated in his music, Switchfoot and Jon Foreman (the artist) have both been a reminder that good artists who truly believe what they're singing, still exist. And so as we carry about our weeks, let us be immersed in the music of our lives that ask us questions, that challenge us to think outside the box and to believe that the love we have been given from our creator for the created (and Jesus Himself) is enough for the life that we lead. Jon has crafted his solo career in a way that his songs can be listened to outside of Switchfoot, and still be as impactful. Jon's music, both through Switchfoot and his solo stuff, are as needed in both the CCM and mainstream music industries, as they are needed in society, full stop. So let us sit back and enjoy Jon Foreman and Switchfoot, and what they have to offer. And be reminded that influential need not be the same as popular.
Does Switchfoot or Jon Foreman make the list for you all when you write your own 'Best Influential Artists of All Time' list? Is there any song (other than 'Your Love is Strong', 'Terminal', 'Your Love is Enough' or 'Education') that has impacted you on your journey through life thus far? Let us know in the comments. Till next time!