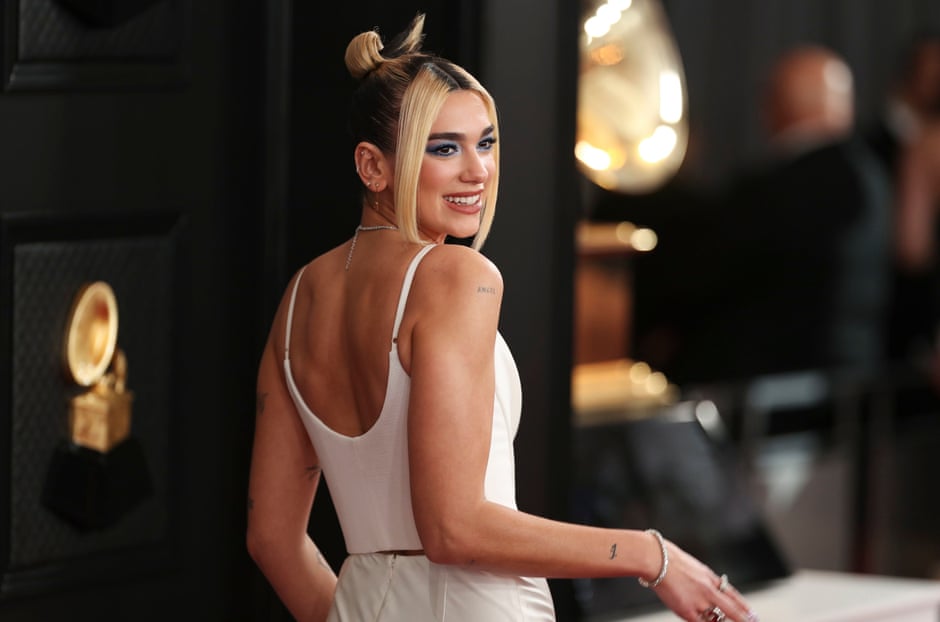 Steve Jobs. Oprah Winfrey. Chris Gardner. Matthew West. Saroo Brierley. Michael Edwards. Michelle Payne. Mark Hall. Bill Gates. Steven Spielberg. Walt Disney. What do all of these people have in common? On the surface, you'd say nothing much. But then if you look a bit deeper, you'd find a common thread that binds these people together for all time. Can you figure out what it is?
Give up? Let me say that adversity doesn't just hit the down and outs. Adversity doesn't just hit the homeless, the sick, the afflicted, the destitute, the different- while the rich and elite are unaffected. This isn't a cruel world like Elysium (although it does seem that way if we look on the surface…), but rather a world where trials and tribulations and horrible circumstances can affect every kind of person on the planet. And this is what these people have in common. They have each faced adversity and chaos beyond human comprehension- each of them at their wit's end at one point or another. And each of them rising beyond what they themselves thought they were capable of, each of them conquering their demons, living to tell the tale, and each becoming a success story, an inspiration to all that positive change despite your upbringing, positive change despite what has happened to you- is possible. It all depends on whether you want it bad or not. It all depends on your gumption, your determination, your willingness to succeed if you will. I mean, Saroo never gave up on searching for his birth mother, Walt Disney persisted with Mickey Mouse even though his ideas were rejected countless times early on, and Michael Edwards competed at the Winter Olympics in 1988, against all odds.
Now, don't get me wrong. I'm not saying that you should do something outrageous like climb Mount Everest if you've got asthma, or join a sports team if you are unfit. There are things you can do based on what you are good at and on your limitations. It's not just your willingness to succeed that will get you to where you want to go, and that's all- it has to do with talent and abilities as well. But what I am saying is that within the realms of what you are good at, within the realms of what you enjoy, what you are passionate about, within the realms of what you believe to be where God is calling your life towards; it is mainly the determination and your grit and you knowing what you want in life, and your resilience; that will hold you in good stead and will ensure that you come out of the other side- whether having chased your dream successfully or not- a better person and a happier person. A more content person. And that's all we basically want in life, isn't it? To be loved, to be appreciated, to be noticed, to want to accomplish something meaningful on this earth, to be remembered, to have a legacy beyond 'oh, he was alive and that's it'… all of that is what we basically want, right? Aside from food, shelter, water, electricity, and everything else that is the basic needs of a person- what we could ever want is that we would want our lives to matter- to at the end of our life to look back with no regrets and to say 'yes, this was hard, and yes that was hard- but I did that. I'm so proud of myself that I did that, and that I lived, and I don't care that nobody else cares, because I do, and that's all that matters'. That's all that we want, right?
If I were to tell you that it's impossible to not fail, what would you say? If I were to say that many of our heroes and idols and pop stars and celebrity crushes, and our parents and those around us who inspire us- if I were to say that they've all failed at one point or another, what would you say? I hope that under no illusions you believe that your heroes are perfect- but in case you do, let me shatter that illusion. Only one person is perfect and that someone is Jesus. He's the best role model that you'll ever have… but as this is Earth and Earth is a fallen and broken place, the rest of our heroes are broken just like we are. Once we realise that, and we realise that most of our heroes got to where they are right now through blood sweat and tears- and not by having everything given to them on a silver platter (although right now the successes of millions of 'celebrities' are either through Tik Tok or Instagram… which I reckon kind of defeats the purpose of being in the spotlight, right?); then do you reckon we can live in freedom and with no fear of failure, with no fear of falling down because we know that it will be an opportunity to grow and an opportunity to try again? I sure hope so.
And this brings me to my next artist. And after all of the apparent 'doom and gloom' of Julia Michaels, the reflectiveness and the introspective nature of these songs; I was ready to dive deep into something a bit more summery, poppy and happier. I was aware though, that good mainstream pop that wasn't all about sex and drugs and having a good time- was pretty rare to find. I had already written about Selena Gomez, Demi Lovato, Little Mix, Rachel Platten, Tori Kelly, Alessia Cara, Jess Glynne, Hailee Steinfeld and Sabrina Carpenter… but it felt like my list was incomplete and missing something. I didn't know what it was, and over the past couple of weeks I kept realtering my list over and over and over again. Until I heard "Break My Heart" one day in JB Hi-Fi by Dua Lipa. And then I just knew. I added Dua's name to my list, then stared at it from a distance. Something looked right. Something looked complete. And then I started listening to these songs, these dark pop songs (from Dua Lipa) and these happy pop songs (from Future Nostalgia) and then I discovered one of the most impacting and inspiring artists of this generation.
Dua Lipa was an artist that I was initially hesitant to write about, to even listen to. I had heard about the song "Be The One" on the radio (Hope 103.2 played the song a number of times!), however I was under the impression that mainstream pop was bad. Yet because I had decided that objectively Dua had to be in my blog series about 'up and coming' artists over the next 5-10 years (she fits more in my series than in Jon's!)- and one look at her main Wikipedia page, as well as her discography Wikipedia page confirms this fact; it was time to face my apprehensions square on, and dive deep into both Dua Lipa and Future Nostalgia. The result is a set of two musical experiences and journeys that I would never expected… two albums that are surprisingly cohesive, and lyrically and thematically containing something actually inspiring and hopeful to say. Don't call me a Dua fan yet… but this past couple of weeks and immersing myself into her music, has me appreciating the Brit more and more, as we are immersed in one of the more jovial, cheerful, moving and impactful discographies in recent memory.
So… how can I, as someone who has been invested in mainstream music more and more since 2019, have been only inspired by this up and coming singer/songwriter and British pop star?. I know, I know, Dua has been in the mainstream media for a number of years now, and she's been dominating the charts. Dua has received a number of accolades recently- inclusive of, according to Wikipedia, "…two Grammy Awards, three Brit Awards, two MTV Europe Music Awards, one MTV Video Music Award, and an American Music Award. In 2020, Billboard honoured Lipa with the Powerhouse Award, awarded to the act whose music dominated in their respective year through streaming, sales, and radio…". She's been everywhere in the mainstream… and yet as it has been only in the past couple of years that I myself have been immersed in mainstream music- and even then deliberately bypassing current 'pop' music; it's only been the past couple of weeks since I have intentionally immersing myself into Dua's discography. I have had so many preconceptions of pop music shattered when listening to Dua (which I do not know why they didn't shatter when I was listening to the equally pop artists Selena Gomez and Demi Lovato!); and though I probably would not have believed it back then, I can say that I'm glad that I have listened to Dua's music. and it's because that like the aforementioned people above that have time and time faced adversity yet rose above the struggles and the pain to become living legends, showing us all who great people actually are- Dua's had a hard life as well- and her determination and tenacity reminds us that she is a force to be reckoned with. And if you do not know about Dua, then you need to, and quickly!
When people used to ask what I wanted to be I'd always say a singer, but I never thought it was a real job. I thought it was as far-fetched as cartoon characters on TV. Music there [in Kosovo] was so different. It just didn't compare to the pop stars I'd see on TV, like Britney Spears and Destiny's Child.
[When I was 15] there was an older girl from Kosovo moving to London at the same time and my parents knew her parents, so they said I could live with her. Like a kind of guardian. [but] she was super-busy with her boyfriend and stressed with her studies. So I'd have lots of friends over all the time and I'd always be on FaceTime with my parents.
The cooking and the cleaning… that was tough. I mean, the realisation that no one was going to clean up after me was tough! But stuff like that really made me grow up before my time. It helped me mature, I guess, and made me who I am today. I'm really grateful for it, but I do remember it being a struggle. My mum came to visit once, opened my wardrobe and said, 'What are all these clothes?' I was like, 'Those are all the dirty clothes that I've never washed!'
Having had a 'rough' childhood- in that her parents were Kosovo Albanians, and had migrated to England in 1992, three years before she was born; Dua's interest in music stemmed from her father, the lead singer and guitarist of Kosovo rock band Oda- the band broke up in 1998, however Dua's musical influences kept coming and kept reminding her of her calling. Artists like Nelly Furtado, Pink, Christina Aguilera, Destiny's Child, Kendrick Lamar, Chance the Rapper, Schoolboy Q, ASAP Rocky, Prince, Blondie, Jamiroquai, Moloko, Missy Elliott and Madonna; all of them were special to Dua growing up, and even as the family moved back to Kosovo when they gained independence. But music was in Dua's blood, and it was something that she couldn't shake at all. So what would you do in that situation? Like any sane person, Dua decided to move back to London when she was 15 (without her parents!) and from then her music career really started. And though I could go on and on and on about Dua's rise to fame and stardom and popularity in the coming years- I don't need to as that is what Wikipedia is for and that would only blow out my blog in length. But what I will say is this- that when you read about the hustle and what Dua had to go through, in order to be where she is today, and in order to have had two highly successful albums, when you realise how much effort went into where she is today; well then you'll be amazed, and be inspired that if she can do what she did, and still not lose herself and be grounded in her identity- then anything is possible and you can do these things and more too!
But what good is a success story if there's no substance or vocal chops behind the music? If the ascent to the ride is inspiring, but the ride underwhelming, what good is the ride, if I can use an analogy of theme park rides? Thankfully, Dua's music, though at times introspective, is thoughtful and though-provoking, confronting, healing and inspiring, as well as being poppy and catchy. Really all of those things, you say? Yep, and more! Smash hit single "Be The One" is driven by pulsating electronic beats and impressive keys, as this is the only 'cover' from Dua- she didn't write this song. And as such, "…as much as I loved the song, at first I wasn't sure I wanted to record it because I hadn't written it. It was a pride thing, but it was also like, 'I can't take a song I haven't written because then no one will believe I write any of my own stuff.' But I just had to get over it. And now that song has helped me to get the stuff that I did write out there…"; but the song indeed blew up and the rest is history. With Dua relaying in this song that she wants another chance with her ex, as she pleads '…oh baby, come on, let me get to know you, just another chance so that I can show that I won't let you down and run, no, I won't let you down and run, 'cause I could be the one…', and it's a sure relatable track for all of us, as we'd love it if our relationships- romantic or platonic, would all thrive, with this song also seemingly directed to those in our life who we'd lost contact with, that we'd like to reconnect with. The song is romantic in nature, but could easily be translated to a song about friendship and reconnecting- so much like Julia Michaels' introspective pop, Dua's brand of pop is similar- except that there are way more danceable tunes!
If one were to listen to just "Be the One" and make a snap judgement, and stop there, I would say before that that would be fair… but knowing Dua's powerful discography right now- I'd say that you'd have to dive in deep and take a few risks. Because for Dua's music, they would certainly pay off immensely. Debut single "New Love" "…might sound like a classic tale of unrequited love. A fool that continues to go down the path of heartbreak, in the knowledge that they are fighting a losing game. But at the time I was writing this song it was about finding my place in an industry that often seems to neither want nor need you. This is a song about facing the fear of losing the only thing that matters to you…". It's a song that never received the popularity nor attention that it so badly needed- however Dua's lyrics that she wants to be in a relationship with her label and the fans and other important people in the industry, and not a toxic one but one that is beneficial- is admirable. Maybe a reason why this single, never failed to chart that much was that it was too lyrically deep for a first single? "Last Dance", an electronic pop tune, describes how Dua longs to live life freely and have a mindset of a 'last dance', as in 'live life as if today was your last day on earth', we are met with a woman who is comfortable with her mortality at such a young age, and a woman who is secure in the fact of time always moving and never stopping- which is quite admirable for an at-the-time-20 year old. "Hotter Than Hell", a depiction of Dua's love for her boyfriend, shows religious imagery but is essentially a physical love song (not my favourite, but still admirable in that Dua was secure in her relationship at the time to be this revealing!); while "Lost In Your Love" depicts a relationship so secure that Dua can't help but be lost in their love, not caring about preconceptions and gossip- and this track is what we all need to strive for in our relationships- to be this secure that the talk of the world doesn't faze us.
The confronting yet refreshing and healing "New Rules", speaks to those of us whop have been burned by an ex, as Dua emphatically declares the new rules that we need to follow. Or especially females have to follow- as she is speaking from the perspective of a woman. And as Dua relays to us to '…one: Don't pick up the phone (yeah), you know he's only callin' 'cause he's drunk and alone (alone), two: Don't let him in (uh-ooh), you'll have to kick him out again (again), three: Don't be his friend, you know you're gonna wake up in his bed in the morning, and if you're under him, you ain't gettin' over him…'; we are reminded of the complicated nature of being friends with exes. I know that at times it does happen- but Dua's song is the rule that we all need to live by- be friendly with your ex afterwards but not too friendly- unless God intends for you both to get back together again. While "Homesick", a piano ballad and a rare chance to hear Dua's vocals really shine, is a duet with Coldplay frontman Chris Martin, and is about the feelings of isolation and separation from a loved one- so much so that you feel homesick. It's a ballad that is raw and emotional and personal- and perhaps what Dua was feeling while she was away from her parents for such a long time. And as it applies to us all, this track is a reminder of the importance of human connection, and the realisation that people need people.
The intense and very explicit pop tune "IDGAF", one of Dua's biggest hits, is indeed a stumbling block to young children and those who look up to her as a role model- however those of us secure in our own identity, should know that this song is necessary, as Dua reminds people that sometimes we do not care about certain things (in this case about a past relationship), and most of the time it's not because we hate the person wanting our attention to do this and to do that; it's just that we have bigger priorities than what is laid before us and what others believe to be urgent and important. "Blow Your Mind (Mwah)", another explicit track, deals with confidence in a relationship that is only purely 'one-night stands'- and this track serves as a warning to us all- when we look inside ourselves, do we want to be this person living for the moment or do we want to live for something more and something greater?
In 2018, Dua unveiled a 'complete' edition of her debut self titled album- 17 tracks in the first disc, and 8 songs in the second disc. A number of collaborations that were previously stand alone were present on this disc- but none more powerful and impacting than "Kiss And Make Up" with BLACKPINK and "Scared to Be Lonely" with Martin Garrix. With the former track being a pop song through and through, complete with some Korean lyrics, and the lyrical theme of wanting to get back with an ex because you feel sad and unhappy; the latter has Dua picking apart and analysing a relationship, and wondering why they're in the relationship, asking '…is it just our bodies? Are we both losing our minds? Is the only reason you're holding me tonight, 'cause we're scared to be lonely? Do we need somebody just to feel like we're alright?…'. Dua also collaborates with Silk City ("Electricity"), Calvin Harris ("One Kiss") and Sean Paukl ("No Lie"), and the inclusion of all of these tracks in one place makes this album all the more complete (no pun intended!).
It's very tough to know exactly what to do, because we've never been through anything like this before, and so I was trying to understand what the right thing to do was. I obviously wanted to put the album out, but I also didn't want to put it out at a time when people were really suffering. And so I was kind of just going back and forth with the idea of moving it back in the hopes that when the weather gets a bit warmer, as some people were saying, we might hopefully see the virus go. So I was just kind of thinking about maybe to put it out at a happier time. But I then also decided that I've already been waiting for so long to put this record out, and I think the fans are really excited for me to put the record out. And so I just thought I'd be doing them a disservice to delay it, especially during this time.
It is a very happy album. I feel like on my first record, the easiest thing for me to tap into and felt I could write about was my sadness, really. like those are the memories that linger longest. With this record, I felt like I could get out of my comfort zone, almost, and tell myself that it's okay to write happy things and really write about how I feel in the moment. And if there is anything even remotely sad now, I've been saying it's a celebration of vulnerability. This album is purely about dancing and having fun and being free and being in love. And the album definitely doesn't stop in pace. It doesn't really give me a second to breathe, so I'll be grateful for the songs from my previous album when I'm on tour.
For me, at least, when I hear something that makes me feel good, it takes me away from whatever situation is kind of going on around me and puts me very present in the moment with the music. That's all I could really hope for, especially at a time like now, that that would be of some help to someone, at least.
Though Dua's crowning achievement, despite the epicness and greatness and vulnerability of Dua Lipa, is really 2020's Future Nostalgia. Dua's second album- which just released again this past week as the expanded edition- Future Nostalgia (The Moonlight Edition). With the standard edition at 11 tracks, and the deluxe version a whopping 19 offerings; there was some back and forth as to whether the standard edition of the album would be released last year or not (because of the COVID-19 pandemic!). However, people need music as escapism and as a means of finding an outlet to express themselves and their issues- and a number of listens from this release reminds me that Dua has set out to do exactly what she wanted. To release an album where we can just dance, think a bit, and not worry about the future of the world as a whole. Sure, we need to worry and plan for the future in a responsible sense, and a sense that which we can say that we're not living in the moment- but at a time when all around us is so, so, so bleak… Future Nostalgia brings a smile to our faces, and that is all that we could ever ask or hope for.
Perhaps Dua's second album was all the more special and all the more resonating because of the fact that it was released last year in the height of the pandemic- perhaps if she unveiled these songs any other year, it wouldn't have the same effect? Either way, Future Nostalgia impressed me greatly, and showcases Dua at the top of her game lyrically, vocally and musically. Me loving Future Nostalgia as a whole more than I expected though, doesn't mean that I'll instantly dive deep into all of mainstream pop… but it does mean that I'm more aware that good mainstream albums are out there- you just need to take the plunge and a step of faith sometimes. It's been a while since the standard edition of Future Nostalgia released, so my analysis of some of these songs might not interest you that much, considering how you all might've already heard these songs and know them back to front; however for me listening to the album for the first time, I'm instantly intrigued by the musicality of it all- the meshing of 80's music with the dance beats of today. Maybe it's because I've been immersed in a number of 80's and 90's artists from Jon's blogs like Johnny Farnham, Bryan Adams, The Corrs, Martina McBride, Faith Hill, Shania Twain, Phil Collins, Tina Arena, Sheryl Crow, Hanson, Sarah McLachlan, Michael W. Smith, Steven Curtis Chapman, and Amy Grant (these three I've been immersed with since basically childhood!); but there's something about Future Nostalgia that makes it current yet super sentimental.
The title track opens proceedings, and with a big bang; with Dua musically combining current beats and 80's music, creating a unique sound. Lyrically, the melody is directed to the haters or people who don't understand and do not want to understand her success- with Dua reminding us that '…I know you're dying trying to figure me out, my name's on the tip of your tongue, keep running your mouth, you want the recipe, but can't handle my sound…'. It's a subtle dig at those who can't handle Dua's success, and a reminder that artists at the top right now are at the top for a reason- and while it's great to be immersed in the artists of yesteryear, perhaps an eye to the future as well isn't a bad idea to have at all. For those of us, myself included, who were only recently introduced to Dua's music, this song serves as reason enough for her popularity and burgeoning influence- as Dua reminds us that she has worked hard for her success and that people can either support her or not- up to them. And so what a 'future' it is, as we look to the rest of Future Nostalgia and we take Dua's advice of wanting to try to figure out Dua- who sings back and forth with American and English accents with ease! As Dua imparts to us a variety of relatable topics, "Don't Start Now", a proper current dance anthem, speaks about one person moving on from a relationship, and reminding the other person that they've moved on, so as not to startle them, so that they can have time to adjust, and not be taken by left field; while album highlight and energetic positive anthem "Cool" describes the honeymoon phase of a new relationship, with Dua relaying the intense feelings and longing to stay in that space forever even though it's not physically possible- and this song could be about the feelings we all have about life pre-pandemic if we think of this track as a metaphor! "Cool" impressed me greatly, as the sound wasn't anything that I ever expected for a modern pop artist, however the meshing of different genres here, gets me toe tapping and moving to the extremely catchy beat.
"Physical", which borrows themes and musical elements from Olivia Newton John's song of the same name, also relays the sacredness of a relationship that is secure in every way, and it is the confidence in which Dua sings and declares this power anthem, that has me respecting her or the more; while the confronting and eye-opening "Prisoner", also borrowing elements from "Physical" from Olivia, features Miley Cyrus, and speaks about an abusive relationship where one party manipulates the other, making them feel like a prisoner. A track in which we all need to listen to and be warned about, so as to ensure our own relationships, romantic or platonic, do not eventuate along those same lines, "Prisoner" is surprisingly hard-hitting, and is very much needed in society as we hear what is wrong with relationships today.
"We're Good", a track with a Jamaican flair, reminds us of someone downplaying the break up of their relationship, as they're constantly reminding themselves of the fact that they're fine- yet this song shows us that break ups happen and they're a part of life, and we mustn't minimise their importance in our growth; while the summery chilled out "Fever" has Dua powerfully relaying with French singer Angele that she has a 'fever', presumably a metaphor for being besotted with something far beyond human comprehension. It's a vague track lyrically, and doesn't help that half is in French, yet the sentiment of being overly fixated on something, reminds us that being so tunnel vision can be good or bad, depending on the situation. And as we are presented with a song that has the power to brighten our day or to dampen our spirits; Dua and Angele have to be commended by making this track near flawless and exciting to listen to.
The EDM and synth driven 80's themed "Levitating", also describing the feeling of intense happiness of a new relationship, could also be extrapolated to any meaningful and satisfying friendship or familial relationship, with a remix of "Levitating" with a catchy yet also shoehorned and out-of-place rap from Da Baby is also present on Future Nostalgia: The Moonlight Edition. "If It Ain't Me", which delves into insecurities and feelings of self-worthlessness, and "That Kind Of Woman", which delves into proving yourself worthy in a relationship above those insecurities, remind us all that feelings of inadequacy and shame and brokenness is normal- yet it's how we combat those feelings which determine the kind of person we are underneath and the kind of person people around us view us as; while the in-your-face and intense "Not Your Problem" features rapper JID, and is as harsh as can be, telling ex's that their devotion and love for us is not our problem anymore- a declaration that even I can't say about the people I hate- but I guess is still valid as it's part of Dua's feelings at the time.
"Pretty Please", a slowed down acoustic type track which essentially is about physically pleasing your partner, is a track which I believe to be a tad bit explicit and also unnecessary; while "Good In Bed" is as explicit and as out-there as they get. Yet despite the subject matter- there is a deeper meaning here, as we are reminded that going into a relationship because of the physical nature isn't the way to go- and we are cautioned that for relationships to last, they need to be based on more aspects than just sex; this track is a warning for all of us to ensure our relationships last on every level. "Hallucinate" and "Love Again", both BOPs in their own right, both deliver and excel after my own personal disappointment of "Pretty Please" and "Good In Bed"; with the former being a toe-tapping potential crowd pleaser about loving someone so much that your perception of reality is altered (in a good or bad way- and is this song a warning or a comfort?), and the latter being a song of reassurance that out of the ashes can come beauty and light and happiness, that '…I finally found someone, I'll sink my teeth in disbelief, 'cause you're the one that I want, I can't believe there's something left inside my chest anymore, but…you got me in love again…'.
"Break My Heart", probably Dua's most recognised hit after "Be The One", and covered by Pentatonix recently, and is a song that I'm sure we've all heard, as Dua questions the validity of her relationships, asking '…am I falling in love with the one that could break my heart? Oh no (oh no), I was doing better alone, but when you said, "Hello", I knew that was the end of it all, I should've stayed at home, 'cause now there ain't no letting you go…'. As we humans go through self-worth and identity issues quite regularly, this song is somewhat therapeutic, as Dua reminds us that it's ok to doubt, however taking a stand either way is needed sometimes, and whether you are hurt and life is messy or you're safe and life's all rainbows and sunshine… at least you're not indecisive and have made your own choice and travelled your own path. "Boys Will Be Boys", a female empowerment song, ends the standard edition album, and dives deep into the notion that girls will always feel inferior and scared and unsure with men around. It always has been this way; and this is a reminder and a challenge to all of the men to step up and make sure that the women in our lives feel safe, accepted, loved, and wanted.
I'm kind of learning along the way, figuring it out [live streaming]. I only, just this week, did my second-ever live stream on Instagram. It's different but it's a fun way to really connect with the fans and the audience and I think it's interesting to see how we are when we're out of our comfort zone. You kind of are just stripped back: You are on your sofa, you are in your living room. You're completely bare-faced and I think it connects with people on a different level, because it shows we're all the same and we're all human. There's a lot of beauty that comes with all of that. Sometimes trying to make things like that interesting can be difficult, but I think it's something that we all need to learn in the new age of social media. I think even after this pandemic hopefully blows over soon, we'll still be using everything we learned during this time to really connect with people on a different level.
If you were to say to me even a year ago that I'd be listening to an album from Dua Lipa and liking it- I would've laughed in your face. But such is the unpredictability of life and the mysterious ways of God, that I can now say that I'm glad I took the plunge and listened to Future Nostalgia especially and the special edition tracks. With the album not Christian in nature, one might think that it was never going to be up my alley; however these songs are still thought-provoking and inspiring, as we are met with an album that overall speaks about the intricacies of love, life and everything else- the complexities of love the emotion and love the active decision. As a single person, I didn't expect to resonate with much of the tracks given that they're all about facets of love, yet I have felt recently that this album shows us a fraction of the love God has for each of us. This album shows us the epitome of human love and what it means to love a person wholeheartedly, as broken and as messy as we are as humans; and I reckon if there's one takeaway form this album is that love is messy- and the sooner we can fully grasp this notion, the sooner we can live life to the fullest, and the sooner we can surrender to God knowing that He may not take our confusing love issues away, but will make us stronger people and better humans as a result.
The last few months have been surreal. I've watched you all dance in your homes and on your Zoom parties to Future Nostalgia like you were in the club with me. It brought so much joy to my days spent at home, even though I would've much rather been playing these songs live for you all on the road. During this time, I decided to take the party up a notch with the incomparable The Blessed Madonna, who secretly helped me to craft the mixtape that would become Club Future Nostalgia. We invited some friends and legends to join in on the fun with us. Absolute queens Missy Elliott and Madonna joined me for an epic remix of 'Levitating,' and my dream girl Gwen Stefani and the supreme Mark Ronson teamed up to take 'Physical' to the next level. And the party doesn't stop there – there are so many more surprises to come!
With Future Nostalgia bring the album that we all never knew we needed (in my opinion!), Dua capitalised on that success with the release of 2 remix albums- Club Future Nostalgia and Club Future Nostalgia (DJ Mix). It's a release that I could not get into, even though I objectively can see why she recorded what she did and released these different versions- it was to capitalise on the success of Future Nostalgia! Me and remix albums hardly go together anyway (except for Newsboys Remixed in 2002!)… so if you guys resonate with these versions… then good on you! More power to you! But perhaps distance from these already powerful tracks, and maybe revisiting the remix tracks sometime down the line would change my line of thinking? either way, it's great to see guest singers here- and especially icon heavyweights Madonna, Missy Elliot and Gwen Stefani, all supporting Dua and her music career! While there are a few other stand-alone singles and collaborations with Dua that have impressed me over the years; and have propelled her to the top of the pop stardom pile, if you could call it that. "Swan Song", an epic, rousing and in-your-face anthem, written for the film Alita Battle Angel, speaks to the heart of the mindset we all need to adopt when facing adversity, that '…this is not a, this is not a swan, swan song, we just gotta, we just gotta hold on tonight, this is not a, this is not a swan song, swan song, swan dive, yeah, it's a new life…', reminding us that every dream we have needs to be fought for, otherwise if to comes to easy, then it's not a dream worth chasing and fighting for; while the beautifully sung and spine tingling "If Only" is a duet with opera legend Andrea Bocelli, a track which takes Dua's vocals to another level, as both Dua and Andrea lament about lost love. "Times Like These", from the Foo Fighters, was covered as a quarantine video with Dua and many other artists like Ellie Goulding, Hailee Steinfeld, Zara Larsson, Coldplay and 5 Seconds of Summer; while Dua also collaborated with iconic pop legend Kylie Minogue on her remix of "Real Groove".
I've mentioned it before time and time again- but I will repeat myself. And it is that an artist is only as timeless and influential and impacting and resonating to fans and listeners and critics- only when their private life lines up with what they sing about, and if they are authentic in all areas of their life. Dua, fortunately, seems to be the same off the stage as on the stage- in fact she is even more passionate about many issues. Wikipedia seems to have an extensive description of Dua's involvement in philanthropy, advocacy and her political views– and when you read all of that, I'm positive that you will see that Dua is changing the world in not just music, but a number of other areas as well. With Dua being a model as well, as well as having collaborated with Pepe Jeans London; she is also the global ambassador of Evian (and French mineral water brand). She has also partnered with Yves Saint Laurent to endorse Libre, a high-end brand of fragrance (and wrote a refrain for their advertisement as well!), supports UNICEF, as well as co-creating the foundation Sunny Hill Foundation, a charity based in Prishtina-Kosovo, dedicated to help those in need. According to a press release '…the projects of Sunny Hill Foundation focus on improving the quality of life for all of Kosovo's people, following the long process of building something brand new from the ashes of discrimination and war. According to the organization's website, it is dedicated to creating and promoting social equality in parts of society that have never enjoyed such benefits. Furthermore, Sunny Hill Foundation works to address and respond to present societal issues, such as areas of Youth Opportunity and Inclusion, Learning for All, Gender, Racial, and Ethnic Justice and Creativity and Free Expression. Among her charitable efforts, in November 2016, Lipa joined the fundraising event in New York on behalf of Sunny Hill Foundation to support mothers and children in Kosovo. The Fundraising Reception hosted by the Foundation "Action for Mothers and Children" aims to raise awareness and necessary funding for the continuation of its health programs to improve the lives of mothers and children in Kosovo. All of Lipa's humanitarian work and dedication toward the Kosovo community is surely inspiring, especially at such an early stage in her career. With her growing platform, the vision of Sunny Hill Foundation is beginning to come into greater light and help change the lives of more individuals…" That really is a mouthful to read, am I right? Well let's just say that Dua is committed to helping people in her home country and is secure in her roots as a Kosovo Albanian.
With a Wikipedia page being created specifically for Dua Lipa's tours, my intrigue level is heightened- and maybe in the future one of Dua's concerts would not be a bad thing to attend. But as such is life in this COVID-19 world- that we can only dream about upcoming concerts and reminisce about previous concerts- so take a read of the list of Dua's concerts, or watch any of her concert videos on youtube- and be immersed in this honest, vulnerable and inspiring young singer/songwriter. With Dua also garnering an extensive number of nominations and wins for various awards (70 wins and 223 nominations, inclusive of 6 nominations for the 2021 Grammys!); let us remember that Dua is a once in a generation pop star. Will she be bigger than Taylor or Mariah or Kelly or Christina or even Beyonce? Time will tell, I reckon. But there's no doubting that she is special- Dua even has a song in the 2021 Inauguration Spotify playlist, and also has been spoken about (by Kylie Minogue herself!) in a written article in Time Magazine recently– being chosen as one person of the annual list Time's next 100 in 2021. It truly is an joy for Dua to be recognised at such the highest honour- and with that let me remind you that Dua's family previously came from Kosovo and weren't afforded the privileges of anyone living in America, Australia, the UK, and any other developing country today. Adversity has hit Dua more than you could all possibly imagine, yet she has risen above all that the world has thrown at her. It also helps that her music is catchy and lyrically poignant and hopeful. Thus is she the artist that we all should listen to this year in 2021? Perhaps, you're all valid in your own artist preferences. But I'd say listen to Future Nostalgia for sure and then work backwards! No doubt, I'd say you'd be pleasantly surprised by what you hear!
From Kylie Minogue's Time article about Dua:
Dua Lipa is a shining star, blazing a dazzling trail through the pop cosmos. Just under four years ago, she released the first of her two albums. Today, she is dancing hand in hand with the zeitgeist, having carved with laser-like precision her place in the cultural landscape. I entered Dua's orbit last November when I appeared as a guest on her Studio 2054 streamed concert. The production was spectacular and inclusive, somehow both future and retro, with her instantly recognizable voice stamped all over clever songwriting. While I know what it's like to be in the eye of the storm, on this occasion, I was able to see the wider view from the periphery. Her famous work ethic radiated throughout the production. "You have to work hard to make a bit of luck," her father told her when she was younger. It seems she listened. Her achievements are all the more remarkable given that she is 25 years of age. She's kind, cool and smart. She's a bona fide pop behemoth. And I, like millions of others, look forward to more, and even more, from La Lipa.
I wanted to write songs that were more sad, more about heartbreak, because I thought that writing happy songs would turn into cheesy songs. I had to fight that because I was like, 'I am happy. I deserve to be happy.' I should be able to write about that without the fear of feeling like I'm compromising my authenticity because I'm not crying about something or someone.
I would go into interviews and people would say, 'How do you deal with hate?' And I'm like, 'Hate? I don't get hate, what are you talking about?' It was so early on that people didn't even care to try and say something mean… [but when things] got really hectic, I would get anxiety. And I was like, 'This shouldn't be the way that I'm experiencing this once-in-a-lifetime experience.' It was messing with my confidence. I'd be super-nervous, wondering what everyone's gonna say.
I'd love to do something fun in terms of fashion. At the moment, my focus is music, but I want to be able to branch out and do something else. I would love to start a brand at some point, even if I start off really small. I have to take it in baby steps. For women, it's a lot harder to solidify yourself as an individual in music. In a perfect world, we wouldn't have to prove ourselves so much to the point that maybe we run ourselves into the ground of being like, 'I must be heard.' But that is the world we're in right now. I like to prove that I can do it [though]. I'm stubborn.
Does Dua Lipa make the list for you all when you write your own 'Influential Artists of the next 5-10 years' list? Is there any song (other than "Be The One", "Break My Heart", "Scared To Be Lonely", "Don't Start Now", "New Rules" and "Swan Song") that has impacted you on your journey through life thus far, or even your walk with God? Let us know in the comments. Till next time!