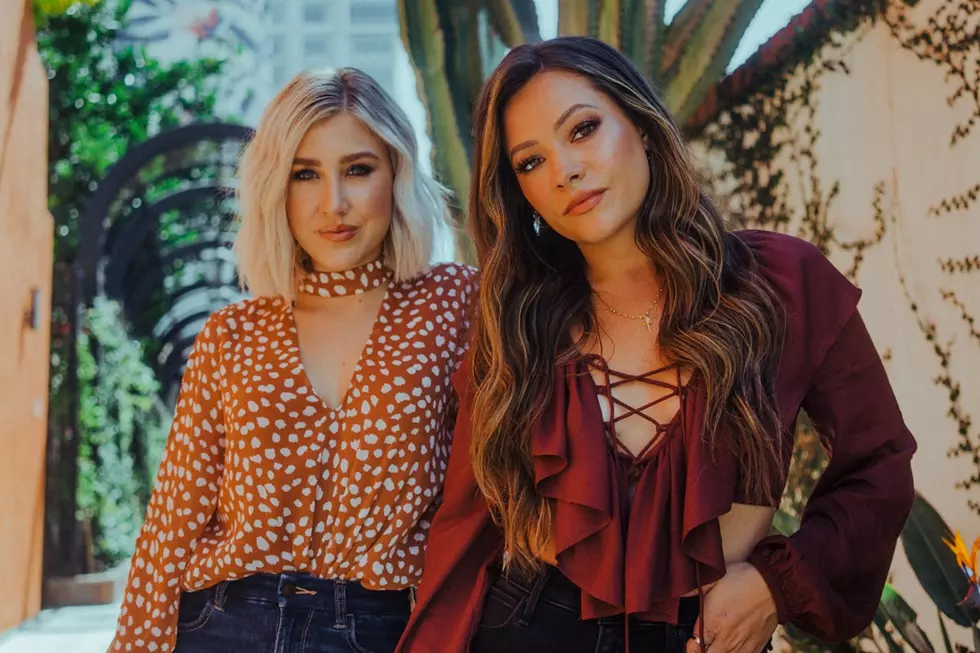 It's been about 6 months since the start of COVID-19. So let's just let that sink in for a little bit. No. No, that's not right. Let me backtrack. COVID-19 has been around a whole lot longer than since March 2020. It's just that that was when the effects of the virus and the impact it had on a global scale was much more significant, magnified, and prevalent. The past while till now has been a journey, albeit an unrelenting and a hard-hitting one, but nevertheless a journey. And in that journey- throughout the whole entire time that I have been at home, at work, talking to people at work, friends over Zoom, just generally to my family, and as I've been watching the news and checking out my social media; the one thing that is common that I have heard is the people want to get back to 'normal'. As if it is something to aspire to be, to travel towards. Like 'oh, hey we've caught the last of COVID-19, there's none of it anymore', then everyone rejoices and then life goes on like it did in 2019. I think that's how some of us romanticise the end of COVID-19 (which may or may not eventuate that way!); yet I firmly believe that by hoping that the virus goes away (which theoretically can only happen when there is a working vaccine available to the general worldwide population at an affordable price!) we are in fact wishing away our life. in a blunt, crude term, that's what we're doing.
We are hoping that it is 2024 or 2025 or 2030 when COVID-19 is a distant memory… and while that's all well and good, to harbour those thoughts of a time in the future where we are all peaceful like a utopia; most of us, if not all of us, are caught in the tension. In the tension of the messiness and chaotic nature of the now, the virus that knows no boundaries; and the break we've all been given just to recharge and revitalise and reflect. We feel frustrated because we're staying in at home all of the time because of the virus, and we're wanting to go out and socialise; yet we're also feeling refreshed, and energised as we stay at home, and weirdly thankful somewhat for the virus- not for the deaths but for the chance to step back and just sit and not rush around. Having these conflicting feelings within us for some time now, the question needs to be asked. What do we do with these questions? How do we reconcile with the fact that yes, the virus is horrible and yes it's sad that so many people have died, but it also has given us the opportunity to connect with many people whom we wouldn't have otherwise, and has been the catalyst for us to look deeper inside of ourselves to see if we're the people we want to be. Would introspection and deep reflection occur if the virus wasn't around? I don't have any clear-cut answers for you, but what I do know is this. That God works everything to His glory and our good (Romans 8:28). And I mean everything. Sure COVID-19 was not caused by God- but that doesn't mean that He won't use COVID-19 to bring about real, active, authentic change in the world we live in, as people search for meaning and purpose, and seek after Him and seek after the truth. Yes, COVID-19 wasn't caused by God, but that also doesn't mean that the well earned break that we're all finding ourselves in is not meaningless- we're growing as people, we're forging new relationships and re-cultivating old ones, and we're rediscovering the notion of who we are. Without our work (which is true to many of the hospitality, retail, and airline industries), who are we?
Maybe I'm being too philosophical. Maybe I'm just ranting. But I firmly believe that our identity isn't found in our work. Because as COVID-19 has taught us, our jobs aren't permanent, and they are in fact transient. We can be secure in our job one day, and sacked the next. Our family… well sure they are great, and we can and do love them with all of our heart, but when it all boils down to it, they're not our identity either. We could love our parents or our spouse or our kids very much, but we don't share the same opinions as they do, and we don't have the same likes, dislikes, hobbies, favourite things. We're our own person, we have our own identity- and what COVID-19 has taught us is that in the confines of our own home, in the silence and in the quiet, that's when we can find our own identity. Our own voice, that 'thing' inside us that makes us… well, you know, us. As a Christian I believe that this 'thing', this innate desire to indeed have a voice, to indeed stand up and be counted, to bring hope, joy, love, inspiration, encouragement, comfort and healing to the world is whatever way that we are good at and in such a way that brings us joy, satisfaction, contentment and happiness as well, comes from God. Actually I believe that it's the Holy Spirit inside of us guiding us to be more like Him- and in the confines of home, we can hear the Spirit speak more, and we're more attune to its guiding, and we're more receptive to suggestions. Maybe during COVID-19, we are taking up painting, or gardening, or singing or playing an instrument, or cooking, or serving the community by giving food away to those in need. Acting selflessly and not from ourselves doesn't come naturally to us due to human nature- and if that is something that is on our hearts right now- is our identity in that thing we do in order for us to feel good about ourselves? I believe that we are sons and daughters of God and we are co-heirs of Christ. But for those who aren't believers and are wondering about how they can find their identity- well I firmly believe that a way people can learn more about themselves and glean aspects of themselves previously unearthed, is through listening to music. Yep, I tied this whole 'essay about identity' back to music- yes because I am writing a blog series about music artists and their rising influence in the coming years– but more than that, I believe that music, real, good, honest and authentic music, touches the soul and leaves us a changed person from when we first started to listen to a particular artist.
Music is scared, its language uniting all of us no matter our religion, socioeconomic status, sexuality, race, culture, ethnic background, value and belief structure. Music doesn't need words for us to understand in order to be inspired and moved- think Beethoven, Mozart and Bach to name a few. Music, in its most basic form, tells a story of one person's (or one band's) interpretation of the world they see around them, with many songs in general being outlets of feelings about the world that they can write down without fear of judgement, ridicule, abandonment and rejection. Topics of religion, God, faith, politics, doubt, the meaning of life, our deepest fears and our deepest struggles, hurts and failures- well these things aren't spoken about in day to day conversation, even with our friends. Yet for a songwriter or a singer or a musician- there is a licence. To go hard, to be real and to say everything there is to be said- but through a song. To hold nothing back, to give it your all, and to be as true and authentic as possible. Musicians and singers are so relatable to the common folk, simply because no matter what they're singing about, chances are many of us are going through the same thing as the singer. Songs are relatable and artists are admirable because they remind us that our heroes and our celebrities that we look up to are human. They're just like us. They're flawed individuals who don't know everything, don't even pretend to know everything, and are just going through life, trying to walk on the tightrope in a straight line, and figuring things out. All the while letting the world know their own struggles; and it's in the interest of transparency- reminding us all that if they can conquer 'x, y, z', then so can we.
Though COVID-19 has essentially robbed us from having a 'normal' life for half a year already, unfortunately this is what 2020 is. Some would say that 2020 is a write-off because during this time, we've all had to do away with 'normal' activities and instead be 'stuck' at home trying to work from home and trying to entertain ourselves while some of us go stir crazy. For me and for some others though, 2020 hasn't been that bad. Aside from the very notion of a pandemic sweeping the globe and aside from the fact that there are deaths and people are sick; people have generally received a well-earned break, myself included, from the daily grind and the hustle and bustle. In no way though am I trivialising COVID-19- and I do agree that this virus is bad news. However God has inspired and encouraged me greatly during this calamitous and chaotic year, and I'm sure He is and He will be doing the same for each one of you. And so as we are still counting down the days of when we as people can 'return to civilisation' so to speak; what left is there for us to do? Musicians have shown us that tenacity and determination during this time is invaluable and like gold- and while we can admire their craft and their resilience, and we can long to be like singers who wear their heart on their sleeve and are seemingly fearless and are unafraid; I for one would say that we can do exactly that. We can indeed listen to music, and we can listen to music that we would probably never have heard before. I mean… we've got the time right now, don't we?
Personally in my own life, I have gravitated towards Christian music and inspirational music glorifying Jesus, and encouraging me in my own walk with Jesus… simply because I'm a believer in Christ and I find that type of music most resonating to me, as it is speaking about a focus to eternity, and that we as believers have a much bigger perspective that those who are not- we have an eternal perspective thus hardships and heartache gain a much more transient meaning- in that though there is hardships, we can take heart because Jesus has overcome the world. That's not to be flippant though, and to say that all hardships are immaterial in light of eternity; but when viewed through Jesus and everything He's done for us, hard times aren't this 'woe is me, my life is over' kind of thing- nor should they be, but rather something that God can use for us to grow as people and for us to grower closer to Him. Christian music has always been uplifting, and there seemed to be no valid reason for me to venture out of my 'comfort zone' in terms of musical genres.
Yet it is mainly and predominantly only because of this current blog series that my brother and I have been writing over the past year and a half, the series about the most influential artists of all time; that I started to branch out into other musical genres. Sure, Christian music was still uplifting and encouraging, but so was mainstream music. And for a long time, I tried to explain away my love for mainstream music. Like maybe I resonated with certain mainstream artists because they were Christian, and I didn't resonate with artists that were not Christian. Yet over the past year and a half I've found myself liking more and more music from artists that weren't even believers… and then only recently I stopped trying to explain how God moved and worked. I wasn't going to defend or argue as to why I felt that Christian music was supposed to be superior. Because what listening to a wider range of artists lately has taught me, is that encouragement and inspiration can come from any place. God can use anything, and even non-believers, to draw us closer to Him. Crazy, right?
And though I know that we as humans gravitate to music that we've known and loved throughout the years and music that we've grown up with because it's sentimental or nostalgic; I reckon that now's the time to listen to someone new. Just as how we can gain a new perspective from someone who thinks differently to us, so to can we glean new ways of thinking or even solidify our own when we immerse ourselves into artists whom are vastly different from our own preferred genre. As I'm sure you have read from our reviews and as you have been scrolling through our main review page, we have written about albums from artists like Natalie Grant, Needtobreathe, Matt Hammitt, Caylee Hammack, Lindsay Ell, Chris Tomlin, We The Kingdom, Jason Gray, Skillet, Kelsea Ballerini, Mickey Guyton, Gabby Barrett, Jimmie Allen, Cassadee Pope, Lauren Alaina, Carly Pearce, Jordin Sparks, Tori Kelly, Colony House, Ronan Keating, Pentatonix and The McClymonts over the past few weeks and months. While both Jon and myself have also been blogging about hopeful, heartfelt and inspirational artists like Alicia Keys, Ronan Keating, Natalie Imbruglia, Guy Sebastian, Avril Lavigne, Carly Rae Jepsen, Skillet, Switchfoot, Hunter Hayes, Little Mix, Demi Lovato, Philippa Hanna, Lindsay Ell, Goo Goo Dolls, Delta Goodrem, Hanson, Mandy Moore, Tori Kelly, Thomas Rhett, Sheryl Crow, Jason Gray, For KING & COUNTRY, Backstreet Boys, Lecrae, Needtobreathe, OneRepublic, Keith Urban, Sara Bareilles, Kelly Clarkson, The Corrs, Jewel, Hailee Steinfeld, Colony House and Pentatonix (and many, many more!) in this current blog series. And now as I'm sure your familiar with many of these hopeful and inspirational artists (who are all encompassing many different genres!); now's the time for yet another brief analysis about another 'new' artist, as during this pandemic and during lockdown, I've been inspired and encouraged over the past few weeks by country music duo Maddie & Tae, comprising of Madison Font and Taylor Kerr- sister in law of CCM artist Hannah Kerr.
Yep, I think I know what you're thinking. Yes, these two girls are in the country music industry. Yes, I've written about a number of country artists in this blog series already. And so you might be thinking about if this duo is even needed in this blog series. However as I reviewed the album The Way It Feels the other week– simply because I was intrigued and I wanted a challenge, and I had heard a few of their songs here and there- and as I found out just how powerful, emotional, impacting and inspirational that album was and is; I firmly believe that influential artists (or in my case rising influential artists) aren't such because of the genre they're in. I mean, should I have a cap on no. of rising influential artists per genre? Or should I just write about whoever I deem worthy, and then that genre is that genre- no matter if there are 10 country artists and 1 rap artist or the inverse? Yes, Maddie & Tae are 'just another country artist' in a sea of country artists as I'm sure some of you think. I've written about Thomas Rhett, Jana Kramer, Kelsea Ballerini, Hunter Hayes, Maren Morris, Lauren Alaina, Cassadee Pope and Lindsay Ell (8 artists) and each time I've said that 'this country artist' deserves its place because of the songs, the heart behind the music, the private life outside of the spotlight and their values and morals. I find Maddie & Tae no different, and equally as inspiring, impacting and down-to-earth as other country artists. Are they worthy of being on my list though, the 9th country act out of 32 thus far? I'd say so, but you be the judge.
There was no reason for us to apologize and we totally understood that some people were offended, but to us it wasn't for the men. It was for the women. It was to empower women. It wasn't to bash men.
We love them [Florida Georgia Line] and their music, but you see, he's a dude. He doesn't know what it's like to be a woman, or to be the girl in these songs. We never intended to upset anybody. That was definitely not our intention, and we can't really speak for anyone else. We just know that is definitely not something that we would want to do.
I would not say that [that we are feminists]. You know, the whole thing is just us wanting to come at this from a different perspective and making sure that the girl in these songs these guys are singing about gets a voice, 'cause you very rarely ever hear from her.
There's this role [women] got in these songs where we're supposed to look this certain way. There's this one type of woman that's shown in every single video and it's like, 'Well, what about the petite girls? What about the curvy girls? What about girls that have their own job and aren't just trying to ride some dude's coattails?' It just wasn't representative of all women and so it was cool to get to say, 'Hey there's more to us than just looking beautiful. We run companies, too.'
Maddie Marlow and Tae Dye (now Maddie Font and Tae Kerr) took the world by storm with their debut album Start Here in 2015, and in particular their debut single "Girl In A Country Song". And with a lead single as confronting and controversial as what Maddie and Tae released… well I'd say that from that song alone, these girls deserve at least a listen to- simply because they are challenging the status quo and are unafraid to say it as it is, with no sugar-coating. In 2010 the girls were taking classes with the same vocal coach, which was how they met as teenagers, and with the group being signed to Big Machine Records' imprint Dot Records in 2014 straight out of high school, the sheer gumption and drive to succeed reminds us why we as people need to keep going for our own dreams- you're never too young or too old to follow your heart's desires. With Maddie & Tae being inspirational even before a song was sung; "Girl In A Country Song" peaked at number one on the Billboard Country Airplay chart, making Maddie & Tae the first female duo to top that chart with their debut single since The Wreckers' "Leave the Pieces" in 2006. The melody also charted at numbers three and 54 on both the Hot Country Songs and Hot 100 charts, respectively. The song was certified Platinum by the RIAA, yet for all of its accolades, the girls have unsurprisingly ruffled a number of people, and have gained some criticism because of the girls' bravery and courage to call out the country music genre for their somewhat disrespect towards women, and in particular the women in the music videos, and the women in the lyrics of 'bro-country' songs.
And as the duo emphatically relay that '…it ain't easy bein' that girl in a country song, how in the world did it go so wrong? Like all I'm good for is lookin' good for you and your friends on the weekend, nothin' more; we used to get a little respect, now we're lucky if we even get to climb up in your truck, keep our mouths shut, and ride along, and be the girl in a country song…', we are reminded of the double standards that exist within the music industry and in society overall- that the men are favoured over the women- and this type of discrimination based on gender needs to stop. Though no solution exists within the confines of "Girl In A Country Song", this song makes you think- and that is something that is a rare breed in country music, a rare breed in music overall. Sure pop music is good, but you need a song and an artist of substance and of conviction and of surety and certainty of identity to get you through quarantine and through lockdown. Maddie & Tae is one of these artists- and "Girl In A Country Song" alone, the fierce, sassy and confident empowerment anthem promoting independence, is evidence of this.
Many people want the music they listen to (or 'their' music, as if the listener 'owns' the subject matter of the songs sung by the artist!) to be an escapism. Just sing about the happy stuff and the stuff that makes you dance. Many people want their music to be breezy and light and fluffy- and then they go and turn around and point the finger at the artist when they go 'off tangent' and sing about something different, about something that they're passionate about, opposed to the radio friendly stuff. I guess that's kind of like what happened to Maddie & Tae when they met with resistance about "Girl In A Country Song". Yet even at that time, as 18-year-old young girls in 2014 when the song released; these girls had a real sense of self and a real assurance about them that is admirable and commendable, especially at their age. Most new and up-and-coming artists would've crumbled at the first hurdle and at the first sign of adversity, but Maddie and Tae are different in that way- they were so secure in their identity that it didn't matter what they were told. What mattered is what they believed in their hearts.
If "Girl In A Country Song" is more direct in its approach to grab our attention- using satire and irony to get their message across; then the girls' second single "Fly", a sincere hopeful and inspirational ballad full of reassurance and honesty and vulnerability, shows us the girls' versatility, and reminds us that though situations are tough and times are sometimes hard, that with a never-say-die and a resilient attitude, we can conquer anything and we can rise above our adversities to achieve beyond our wildest imagination. As Maddie eloquently cries out that we can '…keep on climbing, though the ground might shake, just keep on reaching though the limb might break, we've come this far, don't you be scared now, cause you can learn to fly on the way down…', we are encouraged to keep on fighting the good fight even when we don't feel like it. A pick-me-up-song for all of us, "Fly" may be unoriginal in song title, but is loaded with emotion and heart- and is the song that has made me a fan of Maddie & Tae. I'm sure it'll be your song as well.
Throughout the rest of Start Here, the girls stepped out of their comfort zone and delivered one of the best debuts I've heard in recent memory, as they sing about relationships yet also other relevant topics for society- topics we're all afraid to talk about for fear of not being accepted. The tongue-in-cheek "Shut Up And Fish" is a gender-reversed melody about guys being intimidated and scared of girls who don't fit in the norm (like girls who fish in the song!), reminding us all that we need to throw out our preconceptions of everything, as it allows us to always be surprised in a good way and not to expect anything that could be presumptuous or stereotypical (as we do not want or need to be racist or sexist!); while the in-your-face "Sierra" is directed to a school bully, with the girls' imploring to her to act a little kinder, as one day '…the universe is gonna get you back, all I have to do is bide my time, ooh, I hope that I'm around when you get knocked up or get knocked down…'.
Album ender "Downside Of Growing Up" is one of the more emotional songs on Start Here, as we are introduced to a track that delves into the negatives of growing up- which is essentially feeling lonely as you move away from your family; while "After The Storm Blows Through" is a reflective 3 minute tune of comfort and healing, as the girls provide solace and assurance to someone going through a hard time, reminding them that they're not alone, and that they have someone in their corner 'after the storm blows through'. "Right Here Right Now" is a playful, emotive and poppy tune about wanting the guy in a relationship to make the first move and to take the first step in making the relationship go to another level; and we are challenged by Maddie and Tae to take bold risks without even knowing the outcome- this song is on the surface about relationships, while a deeper listen reveals a much more applicable tune about life in general. While "No Place Like You" sums up the heart of the album- no matter where the girls go on tour, the longing for their special someone back home is so strong, and keeps them grounded when everything else around them is crazy. In fact this Maddie & Tae song maybe spoke to me the most during COVID-19, as it reminded me that I needed to be grounded in my identity and to be secure in myself. If the foundation isn't secure, then trouble can come and wash everything away; thus, the notion of building the house on the rock instead of the sand is very admirable and well worth putting into practice.
Starts Here sure is a fun ride and a solid debut from one of the most popular 'up and coming' girl groups currently; but as I listened to The Way It Feels a number of weeks ago, I was literally blown away at the maturity of the girls and their musical evolution. In my opinion, The Way It Feels, contains some of the year's most vulnerable, honest and inspiring material- and it has been a long time coming, 5 years in the making- after the closure of Dot Records, the girls signed to another label in UMG Recordings, and now this highly anticipated album more than delivered. Sure, this album is predominately about relationships, and it may sound a bit odd for a single guy and a Christian to be championing a country album about solid relationships- however as I know that God can and will use anything He wants to inspire and encourage us in life and draw us closer to Himself… why would it surprise me that He uses Maddie & Tae?
It has been four years since we've released an album. For us, this is a lot more than just an album release. This sophomore album will always be a reminder that no matter the setbacks and struggles, we will come out stronger and better. We are so proud of this 15-song story. We wrote these songs during the most vulnerable times and our hope is that people hear that and connect…these songs will always represent something so beautiful and spiritual to us. And hopefully, it will represent something similar to people who listen.
If you're feeling overwhelmed and intimated by the 15-song track list, you don't need to be. Every song tells and story and every song, at least to me, doesn't feel like filler. Album opener "Everywhere I'm Goin'" is a reflective ballad directed to the girls' spouses, as they declare that everywhere they've been and everywhere they're going can be summed up by their husbands and their love for them; while the playful, energetic and joyous "Bathroom Floor" encourages us all to get up off of our feet and not wallow in self-pity when we're feeling down, but rather think about the good things in life and celebrate the moments of happiness and peace and love and positivity instead. "My Man", co-written with Dave Barnes, is a straight up pop song and a straight up love song, and a refreshing one for the music industry, given that so many celebrities break up and it certainly feels very commonplace. Yet "My Man" champions the love of a spouse or a significant other, and reminds us that true love can be found if we're willing to look and we're willing to put in the work and make the extra effort.
"Die From a Broken Heart", one of the most emotional and inspiring songs on the album, is driven by light electric guitar, as this thought-provoking, comforting and impactful melody asks the question about whether we as people can die from a broken heart or not. The song imagines the persona calling their mother, and asking her questions about failed relationships and how you get through them, and while the answer is that you can't die from a broken heart; this song is steeped in personal experience and raw emotion, inspired by Tae's break up with singer/songwriter Jackie Kelly in 2017. Brutally heartfelt and sure to tug at our emotions, the lead single may sound to laid back and lullaby-ish for some, however gives us a timely reminder to safeguard and cherish our relationships, and ensure that they are built on a solid foundation, otherwise opportunities to die from a broken heart will continue to arise even when we don't want them to.
3 minute lead radio single "Friends Don't" calls out so-called male or female friends who act more than friendly and lead people on, as Maddie & Tae remind them that 'friend's don't do those kind of couple-y things'; while the emotional and poignant "Trying On Rings" describes an attitude of gratitude and thankfulness, as the duo thank God for guiding them through life and guiding them to their wedding day with their husbands. "Tourist In This Town", a slower tempo guitar led ballad, is as heartbreaking as it is confronting, as the song dives deep into the notion of the persona having to find different 'special spots' in the hometown because of the breakup with the ex and the sentimental value the previous 'hangouts' had with the relationship (and that's really a brutal experience to ever go through!); while "Drunk Or Lonely" is another hard-hitting track about the realisation when a relationship is about to hit the wall and go off the rails, all because the other person is 'drunk or lonely'. I mean, people break up probably more times than they get together, and so it would be great if break ups due to people drifting apart never happen, however the reality is that they do, and my hope is that this song peels back the layers of the cruel reality of people, and encourages us to be that support system for our significant others, and ensure that being 'drunk or lonely' are not the only two options.
"Water In His Wine Glass", probably the most vulnerable and personal track the girls have ever recorded, deals about the almost-taboo theme of alcoholism, and pleading with God to '…pour water in his wine glass, bring the man he used to be back, 'cause I wanna look him in the eyes and see someone I recognize, I'm on my knees, and all I ask is, Lord, pour water in his wine glass…', while the poppy "Ain't There Yet" gives us permission and allows us to feel all of the emotions involved with anything- not just a breakup, with Taylor relaying that "…"Ain't There Yet" is about leaning into whatever you're feeling when you're feeling it, which is a big lesson Maddie and I have learned over the past couple of years. I think it's just so important to let yourself heal in whatever way that is, and to give yourself grace. Cut yourself some slack. You don't have to move on immediately or feel better immediately. Just take it day by day…" "One Heart To Another" is a rather pessimistic way of looking at love and life, but this is the reality sometimes- that people cheat and people move 'from one heart to another' quicker than you could say 'hello and goodbye'; while the subject matter brightens up yet again with the R&B flavoured "Write A Book", a sort of female prominent reverse subject matter companion piece to for KING & COUNTRY's "Priceless"- and on this track the girls speak about their man and comment on how he should write a book about chivalry and treating women, as he's so good at it.
"I Don't Need To Know" is the penultimate track, where Maddie & Tae earnestly remind us that when two people break up, they're allowed to move on, and one person doesn't need to know about the other's new lover. Or maybe they do for closure… yet this song delves into the thought processes behind this person receiving information about their ex moving on with someone else, and asks their friends as to why they keep talking about it. As a song it's very catchy, and with the message being that we all need to check ourselves before we gossip to the wrong person about this other person moving on; "I Don't Need To Know" asks the question of is ignorance really bliss? Or do we actually need to be informed about everything under the sun to gain a better understanding of people in general? "Lay Here With Me", a stirring and powerful duet with Dierks Bentley, is a personal standout, as even though the persona is in a rough patch with her significant other, the song represents the first step towards reconciliation, and recognising that two parties still love each other- a reminder that true love can't be rid of that easily and that if people are meant to be together, God will find a way to let that happen. Album ender "New Dogs Old Tricks" ends The Way It Feels on a positive and joyous and danceable note, and calls out sleazy people and predators in bars looking to take advantage of young girls and other vulnerable people- and though this isn't the perfect song to end with (maybe as a opener it'd be pretty good? And possibly end this project with "Water In His Wine Glass"!); Maddie & Tae have fun here, and give another warning to us- and if we heed this one, I'm sure that life will be very pleasant. We'd be still alive and we won't have that many hangovers and one night stands that we regret!
We wanted to make an album that you celebrate to, that you cry to—that you party to. We were writing things that we had never written before. We got deeper than we ever had—we were beating everything we had written a couple of years ago… We had to figure out how to put the pieces back together. As an artist, so much of your self-worth is tied to what you do. We had to learn how to separate what we do from who we are. That allowed us to be able to make an album that we love and feel proud of. Now, it means so much more… I'm so proud of how honest we were, and how specific we were. The reason we've been able to connect with our fans so deeply is because we've let them into the nitty gritty of what we're going through, the good and the bad. We aren't afraid to talk about stuff that doesn't feel good—things that are hard because what are we doing if we aren't being real?
I've said it before countless times- whether an artist is influential or becoming influential depends in my opinion not just on the quality of the songs, but also on the artists' lives away from the spotlight. In this case, not much is known about Maddie & Tae's private life (as friends and as spouses to their husbands), yet what we do know is pretty admirable and worthy of at least checking out their music. Having had done something right- the girls toured with Carrie Underwood and Runaway June in 2019 on the Cry Pretty tour, while also supported Carrie on her 2016 Storyteller tour, with Little Big Town and Sam Hunt. Maddie & Tae also supported Brad Paisley and Dierks Bentley over the years on their tours; while the duo also received two nominations for the 52nd Academy of Country Music Awards- including Vocal Duo of the year. This year for both the Academy of Country Music Awards (55th) and the Country Music Association Awards (54th), Maddie & Tae were nominated for Vocal Duo of the year (they didn't win the ACM award, and are still waiting for the CMA award); while yet another remarkable honour for them is appearing in Forbes' 30 under 30 – music list at #20 in early 2017. The girls also released their documentary YouTube series this year titled "Reframed", which is, according to the YouTube logline- Our failures, victories, valleys, and mountaintops are all out there now for you to see; essentially a documentary about their lives- interviews and behind the scenes footage- and is a great watch if you want to know more about these inspiring young women. Maddie and Tae also 'competed' in their own Hot Ones Challenge (similar to what Sean Evans hosts), and also collaborated with rising pop/country band Avenue Beat in their cover of Harry Styles' "Watermelon Sugar".
I've said before that I'm not the target audience of Maddie & Tae in general. Yet as both Maddie Font and Tae Kerr delve deep into the security of relationships and the transient nature of falling in and out of love; as a single person, I can't relate to these songs as well as others, but there's still something about both of their albums that makes me keep coming back and listening despite the initial misgivings and the initial apprehensiveness. It's the realness of these songs, it's the authenticity, the vulnerability, the emotion, the honesty, and the heartfelt nature of the lyrics that pull at my emotions. If you're not impacted by a number of songs on these projects- namely "Water In His Wine Glass", "Tourist In This Town", "No Place Like You", "Downside Of Growing Up", "Fly" or "Die From A Broken Heart"; then what can I say? You're not really human? Anyway, the girls are set to release a new Christmas EP in a few weeks (who loves Christmas as much as me? Raise your hand please!), and that project should be awesome and full of the festive Christmas spirit. Yet as we wait for more collaborations besides with Avenue Beat, and as we wait for new material and a 3rd full length album; as well as a tour after restrictions are lifted; why don't we dive deeper into Start Here and The Way It Feels? It may take a couple of listens, but I guarantee that you'll find inspiring and heartfelt songs that you will resonate with. And while we are all figuring out our identity during quarantine, and working through whether we can actually gain something from COVID-19; let us immerse ourselves in Maddie & Tae's music and remember that COVID-19 isn't the end. It's just a hurdle within the journey to the destination where we can't see quite yet.
It's so cool to get to share a woman's perspective when it hasn't been told for so long. There's only been a couple women in country music lately for us to go off of, so I love that Tae and I are able to bring this fresh perspective, and a young perspective, that hasn't really been told since Taylor [Swift]. Still, the best part is being able to connect with people of all ages, because we make music that is appropriate for kids and their parents. That's a really great part of the music that we make.
Since we write music that's honest, people of all ages can relate to it. Of course, I'm sure older women might look at us and say, "They haven't lived enough life to know," but we're just writing what we feel and what we think and what we go through. If they relate to it, that's great, and if they don't … I mean, we do have a lot more life to live, and we're always going to write about it.
To be honest, country music is a place where you can sing about anything from Christianity to cancer. It's really cool that we are in a genre where everything is accepted and honesty is promoted. Maddie and I are huge fans of the "Girl Crush" song because it says something that wasn't being said, and that's exactly what we've been doing. Our first song ["Girl in a Country Song"] came out of the gate saying something that wasn't being said. 
To tie in the whole Christianity aspect, as Christians, we're taught our whole lives to love people no matter what, and in country music, that's okay, that's something that's accepted. That's why it's a great genre for us, because we can speak about all kinds of different things. You don't have to be a certain way or a certain stereotype to fit in, and that's why we love it. A lot of genres are that way, too, but I love how welcoming and accepting country music is of all different races, genders, and everything.
Conservative is a term that resonates differently with people. For us, Tae and I take that as being modest. The easiest way to put it is, if there's a little girl in the audience and she's looking at us, I want her parents to feel comfortable with her admiring us and looking up to us. So we're going to do whatever it takes to make sure that she can do that, because some people cut off their demographic whenever they're vulgar or dress crazy. That's fine, because it works for some people, and that's how some people express themselves, but for us, we want to reach every single age group that we possibly can. That's been the goal since day one, and being ourselves, we're very modest people.
Yeah, there is a bit of a Nashville strategy, but we didn't do any of that, obviously. Our first country song, we called all of that out and said, "Hey, we're tired of hearing this all the time, so we're going to switch it up." There is a Nashville strategy, but everyone likes to try out new things and different ways of writing, different ways of saying things, and everyone's always going to experiment with that. It's always going to keep evolving, so we try not to let anything limit us with that strategy.
I will say, as southern women, there is a southern way of life that inspires a lot of music. I can see why that's a common thread through music, but the best part about country is it's about real life. It's not about this glamorous Lamborghini, walking around with gold necklaces, all that stuff. You don't have to sing about those things that aren't real to us. We can sing about real life and real situations and real emotions, and connect with fans that way.
Tae and I are completely comfortable with being labeled as feminists because feminism actually means someone who believes in equality for men and women. For some reason there's a stigma with feminism, saying, "Oh, we hate men." But it's not that. It's not that at all. It's just saying, "Hey, women deserve the opportunities that men have, and vice versa. Men deserve the opportunities that women have." We're totally comfortable with saying that, and speaking out for women and men. At the end of the day, we're just trying to give people a voice.
Does Maddie & Tae make the list for you all when you write your own 'Influential Artists of the next 5-10 years' list? Is there any song (other than "Fly", "Girl In A Country Song", "Die From A Broken Heart", "Friends Don't", and "Shut Up & Fish") that has impacted you on your journey through life thus far, or even your walk with God? Let us know in the comments. Till next time!