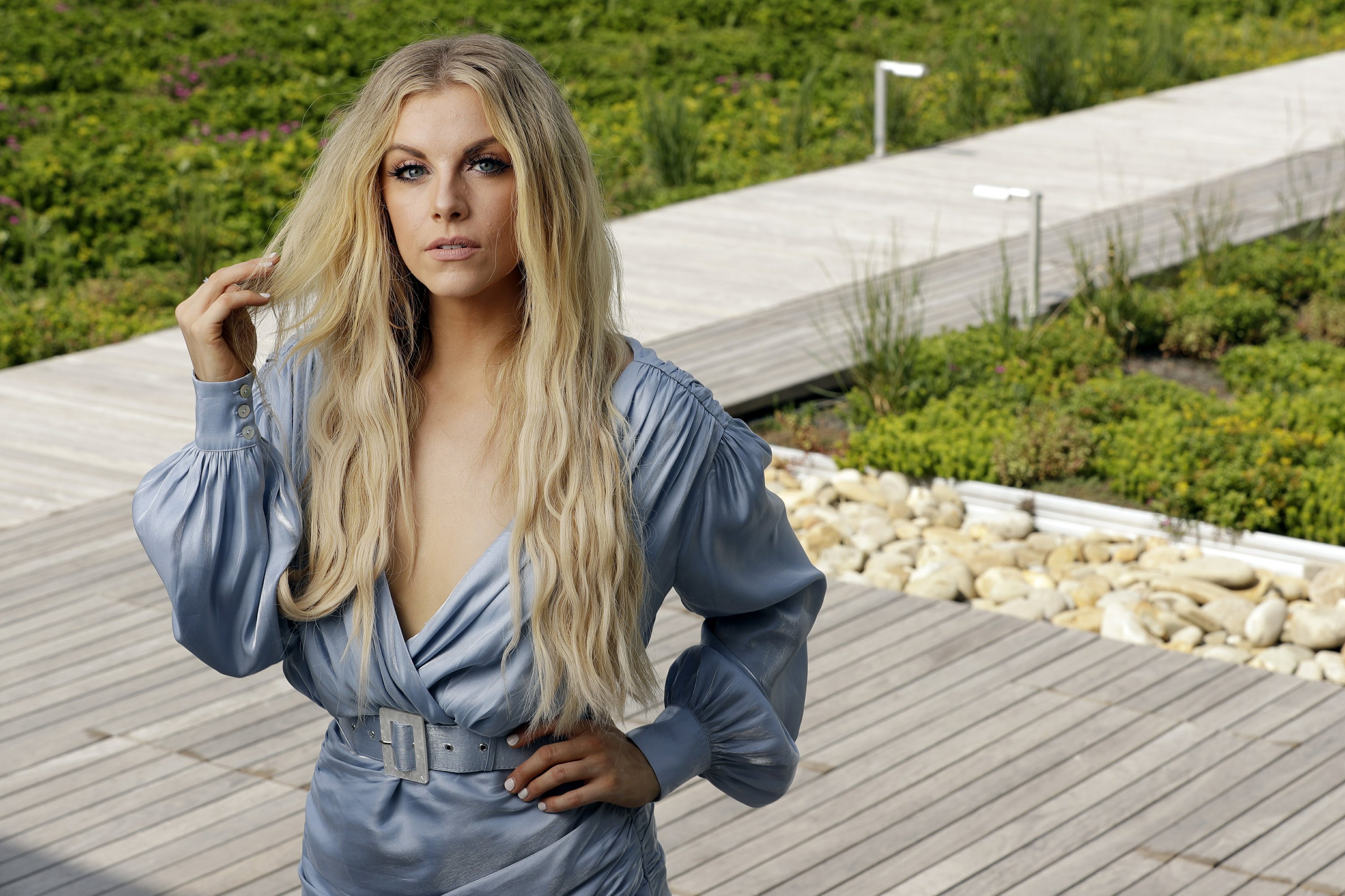 There once was a man who walked across Niagara Falls on a tightrope. After the tightrope had been fixed in place, he started gathering a crowd to watch his daring and dangerous feat. "Come one! Come all!" he shouted into his bullhorn. "Watch me walk above Niagara Falls, balancing on nothing more than this little rope!"
As people started gathering, he passed around a sample of the rope so people could see how small it was. "One little slip, and I will tumble to my death in the waters below!" he shouted. "You never know when I might fall. The rope is getting wet from the misting water. A wind is coming up the gorge. I don't want to die, but today could be the day!"
As the crowd swelled even more, he shouted to those who had gathered, "Who believes I can walk across the falls and back without falling to my death below?"
Most of the crowd shouted that they believed he could do it. Many of them cheered him on to try it. So he climbed up onto the rope, and balanced his way across Niagara Falls. When he reached the far side, he turned around and came back. He didn't slip. He didn't fall. In fact, he barely wobbled or wavered. So when he returned to the safety of the shore, he motioned with his hands for the cheering crowd to quiet down.
"That was too easy!" he yelled. "That wasn't a challenge for me at all! Let's make it more difficult! Who believes I can do again, but this time, while pushing a wheelbarrow? If my hands are on the wheelbarrow, I will not be able to use them to balance on the rope. Shall I give it a try? Do you believe I can do it?" He motioned to a nearby wheelbarrow, which he had brought for this very purpose.
The crowd cheered their approval, which caused the number of gathering people to swell even further. So with the help of two nearby men, he lifted a wheelbarrow up onto the rope, and then started pushing it across the Falls. He went more slowly this time, and even had a few wobbles, which caused the crowd to gasp and cry out with fear, but he made it to the other side and back without any great problem. The crowd went wild.
"That was too easy!" he yelled. "Who believes I can do it again, but this time, with another person inside the wheelbarrow?" The crowd roared their approval. "I would not only be risking my own life, but also the life of the person in the wheelbarrow," the man shouted to the crowd. "With a show of hands, let me see how many of you believe I can do this!" Almost every person in the large crowd raised their hand. It was nearly unanimous.
"Wonderful! I am so glad to see that you have such faith in me! I think I will give it a shot!" the man yelled. "Now … among all of you who raised your hand, do I have a volunteer to get into the wheelbarrow?" Every hand in the large crowd went down. "What?" said the man. "You've seen me walk across Niagara Falls twice without any problems, once while pushing this wheelbarrow! And most of you believe I can do it with someone else in the wheelbarrow with me! But when I ask which of you wants to get into the wheelbarrow, none of you volunteer? Do you believe I can do it or not?"
But there were no takers, so the crowd did not see him push someone across Niagara Falls in a wheelbarrow that day.
This story above is one of the most well known and comforting stories that we all probably would have known. Either from church or Sunday school, or maybe on Sesame Street or one of those other early programs you all might have watched when you were a kid. The point being that this story has been in circulation for… whoever knows how long! We don't know the origin, nor the true author. But its impact and its message ring true, and it's a story that we all can be inspired by and challenged by as well. The story of the man walking across Niagara Falls in a wheelbarrow is resonating, yet its also confronting and at times downright uncomfortable. Because in essence… the people on the sidelines cheering the man on, is all of us. the people hesitant to get inside the wheelbarrow, is all of us. the people who so avidly, fervently and genuinely believed, but then were silent afterwards, is all of us.
Now before you all get your knickers in a knot and believe that I'm blindsiding you all with a sermon about how God is asking us all to step 'inside the wheelbarrow' and have enough faith, let me tell you that though that is one interpretation of the passage, that is not what I'm doing now. I'm not guilt tripping any of you or trying to make you feel small. To tell you the truth though, I knew I wanted to include this story in my blog, so I googled 'man pushes wheelbarrow across niagara falls' and this site was one of the options, and it was the site that articulated the story quite well. I read the story on the website, and also the explanation that the pastor was trying to write about (essentially it was a mini-sermon) and then I sat. I thought 'gee, do I really want to come across as all condescending, patronising, a mr-know-it-all and a holier-than-thou attitude of "you better have enough faith or else!" kind of thing?' No, I did not! But as I still sat and re-read the tightrope Niagara falls story, I began to see how this story applies to many of us today, even if we aren't believers in Jesus. Even if we do not believe, there's a lot we can take from this story as well journey through life especially in this uncertain 2020. You see the interpretation that you could see at face value (and I'm sure many others will as well), is that the man represents Jesus, who performs all of these miracles such as raising the dead, healing the sick, the lame, the blind, turning water into wine etc, and the crowd represents people who say they believe, who wholeheartedly agree that Jesus is the King of the Universe, and that He is the Messiah. But when push comes to shove, these people are also the people who aren't willing to step out into faith and into the unknown into a relationship with Jesus, for whatever reasons they give. So that's the obvious interpretation.
And it's an interpretation that, while I believe it's true and valid, will give you all a pretty icky feeling in the pit of your stomach. Like 'am I not a Christian? Do I need to do x, y, z? don't I have enough faith?', all those kinds of questions and doubts start to arise, and then maybe rightly so, somebody leaves the faith, for maybe valid reasons. And it's quite possibly that this story is the tipping point, as if viewed from another lens, this story could be criticising other people and what their faith looks like, claiming that if their walk with God doesn't look like ____, then they aren't a believer. But what if the man walking across Niagara Falls isn't vindictive? What if the man across Niagara Falls is loving? What if the man walking across Niagara Falls is holding you hand and not pressuring you to get into the boat, but is willing to toss out the wheelbarrow, pick you up and carry you across himself, so that you don't have to do a thing? Maybe the greatest impact on our lives with this story is if we assume that our journey across Niagara Falls with the man will not look the same as another person's journey, but will be equally as beautiful, enriching and safe? What would it look like if we surrendered to the man walking across Niagara Falls, not with enough faith, but with our whole entire selves, messy, complicated, unsure and definitely not all together?
This year of 2020 has been a very big drag, for obvious reasons! 'We are living in unprecedented times'. I don't know how many times I've heard that phrase over the past few months. Maybe 50. Maybe 100. All I know is that we hear it all the time. From our prime minister, from TV anchors who read the news, from talk show hosts, to celebrities and musicians on livestreams. Ever since COVID-19 hit, the world has been put on pause, literally… and it seems like life and the way we live it has now been forever changed- even if there is a vaccine on the horizon, and even if cases start miraculously dropping. Social distancing (of should we say physical distancing?) is most likely and probably the new normal now, as well as the method that we all wash our hands (which we all should've been doing before the pandemic!). Travel restrictions are probably going to be still in place for a long while yet (although domestic travel restrictions will be lifted way before international restrictions!); while TV and movie filming would have to occur when it is safe, and then with caveats and guidelines to follow for a long while yet. Hanging out with many friends like a house party is probably a no-go; while Zoom calls for whatever reason will continue to increase. Yes, we are indeed living in unprecedented times. Yet it is in this time when I reckon, I have been inspired and encouraged greatly by music. I've said so in previous blogs, but let me reiterate this again. That music across all genres has comforted me. In times of turmoil, pain, confusion and adversity like we all are in right now, many times I've turned to music, and it is by the grace of God working in these songs that I have found solace, hope and the promise of a way out of the darkness.
I've been inspired by Matthew West's Brand New, where he imparts to us the very truth of Jesus giving us new life and that only He is our very reason for being. I've been deeply encouraged by Echosmith's Lonely Generation, where Sydney and her siblings dive deep into the real issues of life, inclusive of loneliness and our over-reliance on technology. I've been jamming to Tauren Wells' Citizen Of Heaven, as I hear new pop songs for the soul- grooving and moving to some fresh and current gospel/pop tunes. While storyteller Jason Gray has dived deeper into the concept of revaluating our faith and our life, as he embarks on his most vulnerable project yet Order, Disorder, Reorder. For King & COUNTRY teamed up with pop sensation Tori Kelly and gospel icon Kirk Franklin for the smash hit crossover hit "Together", recorded and filmed as a music video completely during quarantine, with the lyrics and theme being an anthem and encouragement to band together during crisises like COVID-19. I've also been greatly impacted by Aussie country sibling trio The McClymonts, and their jovial, positive brand of country/pop which was on display in full force in their album Mayhem To Madness; while Pentatonix and Switchfoot (both icons in their respective genres of acapella and rock, in their own right!) wowed us all with their cover EP's At Home and Covers EP. Indie rock band Colony House greatly impressed with one of the most hopeful albums of the year in Leave What's Lost Behind, while 2020 was the year I personally branched out more into country, as I gave my thoughts on Gabby Barrett's Goldmine and Kelsea Ballerini's kelsea; both of which struck a chord, impressed and comforted me greatly. More recently Chris Tomlin caught everyone by surprise by recording a worship/country album (who'd have thought?) called Chris Tomlin & Friends; with guest vocals in every song inclusive of Florida Georgia Line, Thomas Rhett, Russell Dickerson, RaeLynn, Lady A, Cassadee Pope, We The Kingdom, NEEDTOBREATHE, Chris Lane and Brett Young; while breakout worship band We The Kingdom impressed me greatly with their worship/rock debut Holy Water. And the year's not over yet. Future albums from Brandon Lake, Natalie Grant, NEEDTOBREATHE, Lincoln Brewster, I AM THEY, Keith Urban, Matt Hammitt, Alica Keys, OneRepublic, Delta Goodrem and Guy Sebastian (to name a few!) have all been slated to release either this year or next year… and I'm excited for all of these projects!
So while COVID-19 has dampened all of our spirits in the sense that we cannot go outside to hang out with our friends, and numerous other places we normally frequent are closed or have limited capacity; music is still around to guide us through our issues, troubles and struggles. Well more importantly God is by our side using music to heal us and comfort us. And though I have indeed been touched, moved and impacted by all of these aforementioned albums in 2020, there is ONE artist who stands taller than any other this year. Canadian singer/songwriter and guitarist extraordinaire Lindsay Ell (who vocally reminds me of Sheryl Crow!) unveiled her new album heart theory this past week… and boy is it good! Personally I reckon it's one of my favourite albums of the year (but don't take my word for it!) … and as of this moment, THE album that has spoken to me the most this year and has given me reassurance for the future is heart theory. A concept album outlining the 7 stages of grief in song; Lindsay is sure to 'blow up' with this release, so you all need to get onto the bandwagon- pronto! Lindsay is by no means is popular, however her reach defies logic, and her exponential influence is blooming and booming. Yet as I hear the gears clicking in your head, I'm sure you all are wondering how stumbled across Lindsay's music (because being on an independent label means that her music isn't readily accessible to the common man and woman on the street!)- but never fear because the answer is one word. YouTube.
Yes, that social media site with videos that has been blowing up since more than ten years ago. Yeah, that very site. And you know how when you type in 'youtube.com' in your url search bar you will see videos on your home page tailored to you and your interests, hobbies, likes, dislikes, and what you've been searching for on google, Spotify and other digital platforms in the past? And when you press reload, there's a whole other bunch of videos waiting and ready to be recommended to you by YouTube, one of the most knowledgeable sites out there? Yes that is how I came across Lindsay's music. I had been listening to country music heavily in preparation for my blog one day (I can't remember which blog, but I reckon it was maybe Hunter Hayes back in May!), and I was doing so on my brother's computer. I had a day off and he was working at the store, and his room is ergonomically much more functional and less cluttered. Natural sunlight gets into his room much easier… thus here I was one day listening to Hunter Hayes songs on YouTube (watching music videos for preparation), when I decided on a whim to go to the YouTube home page just to see if there were any videos they'd recommend me that I needed to see. As a break of course from blogging. That day though was when YouTube introduced me to Lindsay Ell. And the rest is history. I'm eternally grateful for that, as I wouldn't have found her music otherwise, and wouldn't have been inspired and blessed as I have been right now. But let me tell you that the first track I heard from Lindsay Ell wasn't one of her originals, but rather "Waiting On The World To Change". The first track from the Continuum Project. And so began a music journey that I personally believe has been the most fulfilling and enriching of the entire time I've been blogging in this series. Though Lindsay is classified as a country artist, the atmosphere throughout the whole cover project of John Mayer's Continuum was more of a folk-sy/blues/r&b/acoustic/laid back pop vibe; and this project reminded me of Lindsay's versatility as an artist and of her determination and commitment to succeed in an industry where new artists come and go like the weather seasons in a given year. And as I outline the story of Lindsay recording The Continuum Project in 2016, from Lindsay's own words herself, as well as quote to you all an excerpt of Jon's blog about John Mayer and how the songs from Continuum impacted him on a soul level; I challenge you all to push yourselves into doing something uncomfortable like Lindsay has done, and to fight for your dreams no matter the pain and the adversity. Because if you are alive and breathing, then God's plan for your life is greater than you could ever imagine. It will most likely involve your own dreams… so stay the course and don't let anyone tell you 'no'!
'…we were about ready to go into the studio to record my album, The Project, when my producer, Kristian Bush, asked me what my favorite record of all time was. I told him it was Continuum. It's the record I listened to front and back more than anything else. That's when he said, "Ok, perfect. Before we do anything else, I want you to go record the whole thing." He then gave me three rules: I had to play all the instruments; record it by myself in the studio; and only had two weeks to do it. So, I spent the next two weeks working on it. It's only twelve songs, but when you really start to pick apart the little intricacies of the album, it's a whole other world. There is something about the vulnerability and songwriting [on Continuum] that feels so real. John [Mayer] got to a place few artists get to. The writing really connected with me. Then there's John's guitar parts. He's so good at blending the world of blues and contemporary pop. Just how he's able to play melodic guitar parts with so much space and feel. [And so] my thought process was to simply record each track, but to not give myself any rules. I just wanted to dig down and really learn what was going on. When I'd normally go into the studio, I'd always put down lots of guitars, organs, bass and drum parts. But what I realized with Continuum was that you don't need a lot of instruments. There's a simplicity and delicacy about having five instead of twenty. You can really hear the lyrics and how powerful the guitar parts are. I remember when I'd finished the album, Kristian said, "Ok, let's mute the drums." When he did, it suddenly went to a completely different place. The vulnerability in the lyrics and vocals really came out…'
Recording Continuum was the thing that started it all. Kristian taught me some of the most valuable lessons as my producer from this 'homework' assignment. He gave me three rules: I needed to play all the instruments myself, I needed to record it alone in my studio, and I had two weeks. Through it all, I remembered all the things I first loved about making music. I can't wait for my fans to hear the music that helped shape 'Criminal' and The Project!
It's the complete, raw version. The guitars are out of tune, things are out of time. It's as imperfect as imperfect could be. But there's just a humanness in that, and it was part of my journey of getting here and it was just such a part of this discovery process, of me figuring out my sound and what I want to say and how I want to say it and really discovering the reason why I love doing this so flippin' much when before, I kind of lost sight of that. It was a learning experience and it was nothing more than that, and it really helped us find the sound for The Project. It was part of the story of how we got to the sound of my album, and I wanted to bring fans into that.
And then there's Continuum. Yes, the album that, in my opinion (and I reckon in a lot of other people's opinion as well), stands taller than the rest and has become arguably the most cohesive and relatable album I've heard of John's well, ever! And while back the day I only heard songs like 'Waiting On the World to Change' and 'Say' when I was a teenager, it was only this year that I had the privilege to hear this album from front to back, from track 1 'Waiting On the World to Change' to track 12 'I'm Gonna Find Another You'…and here's the real kicker. When I heard these 12 songs, it wasn't by John Mayer. You see John Mayer's Continuum has been so loved and appreciated that it was actually covered in its entirety by Canadian country artist (and guitar extraordinaire) Lindsay Ell, in an album titled The Continuum Project. That album unveiled to us in 2018 (but I think was recorded in 2016), where Lindsay recorded a like-for-like redo of Continuum, initially as a 'homework' task to discover her own tastes and what she liked and disliked- before her recording her own debut album The Project in 2017.
It is when I listened to The Continuum Project, knowing that the whole album was originally by John Mayer, that I came to respect John all the more, and be in awe of Lindsay and her own musicianship skills. John's album really has impacted a lot of people, and it can certainly be seen on The Continuum Project. Songs like 'Waiting For the World to Change', 'Belief', 'Gravity', 'The Heart of Life', 'Stop this Train', 'Dreaming With a Broken Heart' and 'In Repair' (to name a few!) are some of the standouts on The Continuum Project, and upon hearing these exact songs on Continuum, I ironically find the cover album to be as passionate, or maybe even more so, than John's original take in 2006. Nothing to take away or discount 2006's Continuum, but that's how powerful and emotive John's original album was, that The Continuum Project takes the meaning of the songs to another level. It is a reminder that songs certainly transcend the artist everytime- and if I didn't really know that these songs were all written and recorded by John a long time ago, I'd automatically think, by hearing Lindsay's enthusiasm and passion, that these songs on The Continuum Project were hers. That's how hard-hitting these songs have become.
'Waiting on the World to Change', the first track on Continuum, was also the first radio single from John, from the album, and speaks about John's very own view of what he sees is wrong with the world, and how at every turn, trying to change the world and system can often seem futile if the government dampens the change in any way. The title of the song 'Waiting on the World to Change' is resemblant of something of a passive-aggressive mentality, but often, waiting is something that is done when everything else fails. A song that can hopefully inspire change and active undertaking of it, especially in view of governments around the world; 'Waiting On the World to Change' is a track that not only was a standout on Continuum, but a standout on The Continuum Project as well. 'Gravity', a song that is one giant big metaphor, reminds us of just like how gravity brings us physically to the ground and plants us with two feet on the ground, so too does reality and life itself as it wakes us up from dream-like states of being as we move from our idealised utopias and understand that our realities at the moment aren't as glamourous as we want them to be. 'Gravity' is a reminder that life often is more difficult than we care to admit, and that there is a time to be grounded in reality, and there's a time to dream about better things, and to find such a time where both can happen, is a great art. 'Vultures', a song that wasn't a single at all from Continuum, stuck out for me as I was hearing The Continuum Project, and basically the song is this- that just as vultures feast on animal remains that other animals kill, so too do people take and steal from us things we hold dear when we're in vulnerable situations and our values and ethics are already eroding away. With the song being a reminder that stardom and being famous always comes at a price, we're left wondering what has to happen when we're living in the spotlight (if we are!), so that our soul and our faith in God and humanity stays intact, if we're in a world where these things we hold dear, aren't necessarily valued fully. 'Stop This Train' brings to the fore this understanding that just like a train travelling by at high speeds, so too does time and the passage of it. The years roll by and roll on, and John himself begs for the train to be stopped, a futile request for time to not roll on as quickly as he has envisaged; while 'Dreaming With A Broken Heart' is a song that paints a bleak, but often raw and honest, view of reality- what happens after such a tragic fate of someone you love. In the song it never says the word 'death', but often, a broken heart can be caused by such a horrific moment in someone's life- death. To dream with a broken heart means to hopefully go on with life, hoping for a better day and longing for something new, and so such a song as this, as heavy and hard as it is, is nevertheless filled with hope, that even with a broken heart, we can still dream and long for a better day than today. 'In Repair', standing at beyond 6 minutes (the longest song by John, ever), speaks about always being in a state of learning and being 'in repair'- understanding that we will never be fully 'repaired'. There'll always be something we can learn or unlearn, to seek to grow and understand more about ourselves and God, as we go through a process of breaking things down and repairing them back up again…
So why am I quoting Jon talking about John Mayer in a Lindsay Ell blog? Well Continuum is Lindsay's desert island album- the album you'd pick if you were to be stranded on an island with no way and no hope of returning to modern civilisation. I know, it's a farfetched hypothetical situation… but the fact that Lindsay's producer asked her to record Continuum in its entirety in 2016, while playing all of the instruments, in less than two weeks, as a homework assignment that was never intended for wide release to the masses; reminds us of the purpose behind the madness. On the surface recording an album like that is folly, is ludicrous, to say the least. I mean, shouldn't Lindsay have been recording her debut album The Project instead of this… this game or something? Oh, but a look deeper reveals that Lindsay's producer knew exactly what he was doing and what Lindsay was supposed to be doing. See this wasn't just a 'ah, let's do a cover album before your debut, see what happens', to me it read like it was more intentional. I don't know if my interpretation of what Lindsay's producer was trying to get Lindsay to do is spot on or not- but I reckon that her producer said something like this.
Oh, so this is your favourite album in the whole world? Of all time? Well let's see you record it verbatim, with total freedom, playing all the instruments and in 2 weeks! What then? You're so convinced that your sound is 'country' for your first album, and you know exactly what your sound is? Well how will your sound be when you're 'forced' to record verbatim your desert-album? Are you going to put your own spin on it or is this album so revered that you'll stick to John's vision for his songs? What will you discover about who you are as a person and who you are as a musician through this experiment? Because you will discover what works for you musically and what doesn't on this release- and for your your confidence will grow from this. Then when you are working on your debut it'll be seamless and you will find out that it's much more complete and multilayered than if you not recorded Continuum at all. It'll be much more like you…
I'm sure Lindsay's producer said to so much more eloquently and maybe nicer and less abrupt and direct… but I think that in essence the thought process behind the Continuum Project was what I just imagined him saying and what I just wrote down. And this is how the Continuum Project was born and why it was born. And I guess there is a reason why I listened to The Continuum Project first before any other Lindsay Ell album. It's to guage as to whether I like Lindsay's musicianship and her style singing someone else's songs. Because if I never resonated with that, how could I with an original track or several original tracks? Thankfully, I found The Continuum Project to be a flawless masterpiece- with songs like "Belief", "Gravity", "In Repair", "Bold As Love" and "Dreaming With A Broken Heart" all tracks that stand out! And so I went into Lindsay's 'actual' debut project The Project with no expectations on lyrical content (however musically I did know that Lindsay is a genius, in my opinion her out-of-this-world electric guitar playing skills bettered only by Lincoln Brewster and Stu G from Delirious?!)… and then I ended up on the other side of that project a new fan of Lindsay's. There's no doubt about it- The Project is one of the most inspiring debut projects I've heard from recent memory. Maybe even ever! I know it's a bold statement but bear with me!
On other blogs I would maybe go track by track and speak about what these songs mean to me personally (sort of like a review but more in depth!), or sometimes I'd hand pick several tracks I resonate with more than others, and focus on writing about those ones. Yet with The Project… there's something about it that I can just keep on keeping on talking about it and not be bored out of my brains. Yet I know that if I do this, I know you guys will be restless. So let me just touch upon this album briefly (which is indeed against my nature!) and let you hear this album from start to finish with a Spotify link and a Youtube link. Because if you experience an album like Lindsay's instead of me describing it… then any interpretation you can glean from these songs, and any benefit these songs bring to you, is from your own personal standpoint, rather than me giving you my viewpoints and moulding your thoughts by putting mine in your head. Music indeed is the universal language of the soul, and for an album like The Project, it's best in my opinion for this album to be experienced first and then discussed about later, rather than the other way around. For me personally, songs like "Waiting On You", "Criminal", "Wildfire", "Champagne", "Space", "Castle", "Good", "Mint", "White Noise" and 'Worth The Wait" (10 out of the 12!) are all near-perfect and all have something really important to say about life, love, loss and everything else in between. But other songs may resonate with you more, and that's ok!
But for all of you guys who really, really want to read my thoughts on The Project, well, read on at your peril! Only joking! "Waiting On You" opens proceedings and features Lindsay's sublime electric guitar riffs, and is a love song at its core, with Lindsay eloquently relaying to her crush or friend to make the first move and don't keep her waiting on him. As Lindsay sings out that '…like the dry ground waiting for the rain to fall down, I'm a July sky, you're a bottle rocket, I'm waiting on you, like a sailboat wishing for the wind to blow, like a fast car looking for the green to go, I'm right here, baby, don't keep me waiting on you…', we are encouraged to say what we feel to the other person if we in fact do feel it and not keep them waiting, and more broadly step out in faith in situations that are uncomfortable because when we do we will feel alive and can start living in freedom. "Champagne" is probably in my opinion the spiritual sequel to for KING & COUNTRY's "Priceless", sung by the girl who is being lavished over rather than the chivalrous men; while the in-your-face "Castle" is lyrically one of the most brutally honest and unequivocally out-there tracks, as Lindsay dives deep into our unnecessary wants and desires for bigger and better material possessions, and how the love for being 'better' is destroying our own happiness. It's a song that is indeed necessary for us to hear as we all need to check out hearts, but a song that I'm sure people will avoid as it speaks so, so close to the truth! "Good" is a happy-go-lucky pop song which essentially gives permission and allows ourselves to be happy in a world that is broken, as we navigate this crazy world called life; while "Wildfire" is where Lindsay shines the most musically, delivering rocking guitar solos in an identity-building and individuality-promoting track, which is really a ball of fun rock'n'roll- Lindsay delivers a knockout punch, so to speak, on this track that I really could envision in a boxing movie or something like that!
"Criminal" is a track about a 'toxic' relationship, as Lindsay sings about how her love makes her do stupid things and act like a criminal (and this song is a warning for all of us to see if we'd compromise our beliefs in order to have a fleeting romance!), while the R&B like "Mint" delves into the kind of love that we all want to have for ourselves now and into the future- a love that is unconditional and everlasting. "White Noise" is probably one of the most emotional songs Lindsay has recorded, as it's a break up song and a track that describes our feelings without our special someone, while the reserved reflective "Space" is in the same vein as "White Noise", where the persona is on a 'break' from someone else, and is telling them that they hate the space between them. The Project then ends on a sombre yet heartbreaking note in "Worth The Wait", whereby Lindsay fervently telling her loved one or a family member or a friend that they're unreliable, but she keeps on holding out hope that they would change and that waiting for them to be dependable will be worth the wait. It's a hopeful track yet depressing all the same, and is a reminder in this life that sometimes the people we should be able to count on let us down. It's a track that reconciles the facts with our head and our heart… and from the myriad of resonating issues and relevant themes in The Project, it's hard to be see why The Project debuted at No. 1 on the Billboard Country Album Sales chart!
Did I just write a mini-review of the Project like how I did with other blogs, even though I swore that I'd never do that here? Hmmm, ah well, goes to show you how much Lindsay Ell has impacted me with this album as she sings about love, life and the heavy stuff- it's so great that I cannot not talk about these songs… especially "Castle" in my opinion. But if I've discovered a gem in The Project, and a work of art in The Continuum Project, then 2020's heart theory is a literal masterpiece! After being confronted with such a brilliant debut and a captivating 'covers' album (which is indeed more than that, but in essence a covers album by definition!), I have since never looked back and have been hooked by Lindsay's infectiously catchy pop, rock and country infusion- a hybrid genre of sorts. I've also been presented with heavy material and hopeful themes as throughout her brief yet impactful career, it seems as if there's nothing that is off limits to Lindsay. To tell you the truth, I shouldn't really be the target audience of such an album like heart theory. The official sophomore album is a concept album driven predominately by Lindsay's break up with an ex, and her writing about the 7 stages of grief in song format. It's technically a 'break up' album with almost every song being a 'sanger' (sad banger!)- but for me having never been in a relationship before, how is it that these songs speak to me and still resonate? Well, I reckon that it's pretty simple. That God is still moving and is showing me that this album can be applicable in other areas of my life. And that's the beauty and brilliance of albums like this- full of double or triple meanings so that people can apply the lessons learned to many different areas of their life. heart theory is one of my favourite albums of the entire year thus far, so let me dive deeper and let you in on what God has been showing me of late.
If theory is the science of music, then this album is the science of a heart. This album is the science of how I've gotten through the process. Just like an experiment gives you directions. This is what you do. Step one to step 12. This album for me is how you get through and navigate going through the tunnel, doing the work, coming out the other side is somebody who is finally ready to take control of their life.
I think we go through transformative times consistently throughout the course of our lives, whether it's from getting out of a relationship, losing a loved one, losing a job or going through a global pandemic, we constantly go through these moments in our lives and as human beings have to feel every step of the way. I wrote a record in order from track one being stage one of shock, then through denial, anger, bargaining all the way down to stage seven at track 12 of acceptance, being able to look in the mirror and fully accept yourself for everything that you are, everything that's happened in your life to bring you to this moment…it's just a lot of moments have happened where I'm like, okay, I'm ready to find out that deeper layer of what being authentic to myself means right now.
I love therapy and I've been going to therapy for years specifically, I've been really digging, digging in the past couple years and I feel like I've still saved thousands of dollars of therapy because I wrote this record. So writing is huge therapy to me and these songs have really really helped me reach that deeper level of healing…[I hope the album] causes them to reflect on a deeper level of themselves. I feel like so often we carry all of these feelings that are so heavy and we don't realize how much they have an effect on our everyday life. And we don't realize how much we need to really focus on finding that true real level of who we are authentically and focusing on loving ourselves to a deeper level… If this album can, I just hope it can be heard by the ears that need to hear it, to inspire them to do so…
heart theory opens with the Tyler Hubbard co-write "Hits me" (Tyler is one half of country duo Florida Georgia Line), as Lindsay emphatically relays to us that the shock of a change in a relationship hasn't hit her yet, and that she'll always be blissfully unaware and indeed happy, until the shock wears off and the change in relationship, or even the change in the way life is lived, is realised. And while I myself haven't been in a relationship before, the notion of being ignorant and being happy is one that I can relate to- many times in my childhood I can remember life being simpler and not as complicated as now- so this song is a reminder that perhaps knowing the truth of the matter and of the world at large is a good thing, but maybe there's good also in being happy 'until it hits me'… because maybe we don't want to be jaded and cynical? "how good" is an in-your-face rocker where Lindsay directly sings to her ex, wanting him to know that he never really knew how good she could have loved him, as we are met with a track that is basically confronting our issues head on and not shying away from them; while "i don't lovE you" is another track about denial, about us all not accepting the death of a friendship or the death of a relationship or even the death of a person in this life. It's the ever true notion that we may not love the person anymore (in a romantic or a platonic way) due to various circumstances… but that doesn't mean that we can't miss them or lament on what was lost. It's the sole 'cover' on the album as Lindsay makes this track her own- the guitar led ballad being a tear-jerker and as emotional as any song this year.
The 3 minute poppy "wAnt me back" is probably one of the songs that I can't personally relate to, however Lindsay's passion and fun demeanour grips my attention, as I am introduced to a song of emotion and questioning, telling the other person who wants to go back to the relationship before that '…you ain't gonna find nobody like me, I'm the best you ever had and I'm always gonna be, so if I were you, if I were you, I'd want me back too…', somewhat agreeing with the other person and seeing from their point of view why familiarity can be a good thing. Yet this track also warns us- perhaps the easiest thing to do isn't always the best, and this track eventually did speak to me, reminding me to always keep looking forward and pressing on, running my own race instead of looking back and side to side and wishing for what is perceived to be better on the 'greener' grass on the other side. Am I reading too much onto this song? Is it just meant to be a pop song and that's it? Maybe, but I'm sure Lindsay would be proud and honoured by my interpretation of this song!
The halfway point on the album ends with the intense yet revealing and confronting "wrong girl", which is actually I reckon the most relatable song for all of us- haven't we all had that flaky and unreliable 'friend' who takes, takes and takes, but never gives, gives and gives? Haven't we all fell into the trap of helping a friend and then asking that same friend for help, and them bailing? Haven't we all felt used and abused by people who we thought we trusted? Lindsay answers all of these questions and more with one of the most brutal yet satisfying tracks which basically lays a line down, and says 'these are my boundaries, so respect them or else!'. While the emotional country ballad "body language of a breakup" brings tears to my eyes as we hear about the early signs of a romantic relationship breakdown and breakup, however this track can also dive deep into our hearts as we analyse our own relationships- platonic or romantic- and wonder if we need to put in more work and effort to make it thrive and grow like we want it to. Nobody likes break ups, however they look like, so this warning of sorts is good to hear- it may just save your marriage or your close friendship. For that Lindsay should be proud of this effort!
One of the things lately that I've been actively trying to curb is the actual thief of joy- comparison, leading to the envy and jealousy of another due to whatever reason. Someone has a fancy car or a more perfect family, or in the case of myself, someone has a 'better' and more interesting job with better pay and a less taxing physical toll on the body. Yet as Lindsay delivers an exquisite and compelling laid back and groovy pop anthem "good on you", we are met with someone wrestling with their comparison issues and envy, and being the bigger person and congratulating someone else on their successes. Obviously it's hard to wish the best for someone when they're a person who you knew but doesn't want to acknowledge you now for whatever reason; but in some ways "good on you" is therapeutic, as Lindsay wishes the other person well. Is it sarcasm of being genuine? Not sure, but that sentiment of really meaning good for the other person is something we all need to be able to undertake- and in that way we can be better people if we truly do not compare and be jealous.
"The oTHEr side", another track where Lindsay allows herself to be the bigger person, delves into the universal concept of finding your way out of the tunnel and out of the dark place where you've been for so long (it may not be a dark place, but a familiar place nonetheless), and finding that there is life and life abundant unlike what you thought. If you're immersed in something for so long, but find yourself not happy or content or unsure of who you are, this song is for you, and a reminder that the world still keeps on turning even if you change your trajectory in life. While life is a winding twisting road where we never know what is coming next, this song reminds us that we need not be afraid of the future- as the future is unknown but beautiful, nonetheless. Album ender "ReadY to love" comes full circle and is a rocking head banger, whereby Lindsay accepts the end of her relationship, yet tentatively concludes that she is ready to feel again- love, pain, heartbreak and all the other emotions, as that is what makes us human and feelings mean that we are alive. Yet it is the penultimate emotional and heartfelt piano ballad "make you" that really hits home for me- and hopefully for all of you as well.
Even though we all probably haven't experienced rape, the fact that Lindsay was brave and courageous to document her journey of assault by a man from her church, and then of later forgiving herself and recovering from the pain, is commendable and admirable. And as we read from Lindsay herself about the most personal song on the album (because who could say it better than Lindsay?), let us remember that even when it seems like the worst thing of all has happened, beauty can come out of the ashes, and that we can rise above our situations. It truly is the adversity and the trials that make us as people and refine us and help us grow- and it certainly has with Lindsay, as she is using her story to inspire and encourage many, and let us all know that we're not alone. The most fitting part of the song though, is the final chorus where Lindsay's outlook changes- and as we remember that bad situations can be shaped by God for His good and our glory… BOOM! Everything changes. Just ask Lindsay and how she has healed from this ordeal, through the song and through the Make You Movement that she founded- a charitable fund that "help[s] organizations that support at-risk youth, domestic abuse and sexual assault survivors by provided funds on an as-needed basis"…
It's gonna make you love yourself
When you don't love yourself at all
'Cause if you can get through that
There's no valley that's too tall
And all those questions you ask God
Are still gonna be there
'Cause it's so messed up, it's so wrong
It's just so unfair
And it's amazing where a broken heart can take you
All the things that bend and stain and break you
That's what's gonna make you
But that's what's gonna make you
I decided I wanted to come forward with my story when I had gone to a place called Youth for Tomorrow. I went there three years ago to help them launch their music program, and it's a campus that helps youth aged 12 to 18 who've been victims of sex trafficking and rape. I sat down at a conference table with 12 other little girls and I told them my story and then they went around and told theirs. The more I talked, the more they wanted to share, and it was just this incredible moment of showing up for each other and proving that we don't need to fight all of our battles alone. We're actually surrounded by a lot of people on this earth who are fighting similar things, and we just need to have the confidence to speak up about them, to find those people. I left that place that day knowing that it was the right time for me to share this and to talk about my story. I've tried to write songs about this and it always just ended up being too dark or too heavy. I eventually called up Brandy Clark and was like, 'Brandy, I want to write a song about my story as a little girl and I would love for you to help me do that.' And she's like, 'Thank you for having the courage to want to talk about this, and I would be honored to help you tell your story.' In a matter of hours, we had 'make you' written. It was so freeing to be able to put my story into a song and then be able to release it in the world when my main intention is to prove that music has so much power and there's so much healing. By releasing this story, it also helped me validate the 21-year-old girl and the 13-year-old girl within me to let them know that it's okay and I'm taking each of their hands and we're walking through this journey together and we're going out and doing good because of it.
Shame and grief are such heavy feelings and we cannot deal with them by ignoring them. And I got really good at ignoring those feelings, so much so that it felt like my new normal…if I were to open up my DMs right now, I could read you so many incredible stories and so many heartbreaking stories. The fact that fans feel connected enough to me that they want to bare their souls and share these things that some people have not even ever told to anybody before, I feel just such a gratitude to their humility and wanting to share that with me…when you fully accept these things, it's going to make you have a deeper appreciation than you ever have. I truly believe that it's the things that bend and stain and break us is what make us who we are.
Lindsay Ell is not popular by any means. I've said that before in my blog. Yet with albums like The Project, The Continuum Project and heart theory, does she need to be? From "make you" alone, we can see Lindsay transform into a woman who wants to change the world through song, and write about the hard stuff, and not just party-all-night-pop songs (although those tracks still have their place in music today)… And if you've made it with me this far on heart theory, well I reckon Lindsay and her music are about to change the world in the lives of many- in a very massive way if they haven't already! Having already shown us a track-for-track and like-for-like recording of her favourite album ever- John Mayer's Continuum in The Continuum Project in 2018 as well as her superb debut album; Lindsay proves to us that heart theory isn't her sophomore slump, and reminds us that though she sings about a break up in this album- there are so much layers to this musical and lyrical journey that we all can take each song and claim it for ourselves, even if we personally haven't gone through the same journeys as Lindsay. Especially if we haven't. The beauty of music is that it can touch so many lives, and when we remember this, we can appreciate heart theory as a standout album in 2020, and probably a standout album of this modern era.
Yet does this mean that the myriad of non-album singles that Lindsay has released pre-The Project hold no weight or value? Does this mean that these songs shouldn't be counted because they're from before Lindsay recorded The Continuum Project and hence before she discovered her sound? No, not by any means! In fact I recommend you listen to these songs after you've heard Lindsay's 3 major albums, and in that way you can see that even before recording The Continuum Project, Lindsay's heart was to record songs which made a difference in people's lives, and songs which lived on beyond the moment she was singing about. "Trippin' On Us" has a big country sound, and was Lindsay's first single in 2013, where she relayed the feeling of a new romance and the feeling of feeling invincible and very important because of said new relationship (and as you can see from the music video, Lindsay's electric guitar solo is pretty sweet!), while "By The Way" is a vengeful goodbye relationship track that proudly flaunts a new person into the ex's face (and is a reminder that sometimes civility and cordiality are needed in a relationship between exes, but sometimes they're not!). "All Alright", another outright southern country song, reminds us that with loved ones by our side, that adversity and hardship need not faze us as everything will be 'all alright', while "Pick Up Truck" has Lindsay eloquently relay to us about how she loves his significant other's pickup truck because it belong to him, which begs the question of what we place value on simply because it gives us sentimental value or nostalgia. Not saying that that's wrong, it's just interesting to think about. "Standing Here", one of the most emotional songs Lindsay has recorded, reveals to us the end of a relationship, and the girl giving the guy permission to walk out the door if he knows its over; while "Shut Me Up" is an intense no-nonsense rocker which actually has applications outside of relationships. As Lindsay relays that she won't stay silent about secrets in general, this track reminds us all to always be truthful with those who you love…otherwise it will come back to haunt you and you definitely will regret your choices!
I've said before time and time again that belief in the artist and confidence in their nature of influence isn't borne out of just the songs and just the heart. It's what you do off stage that counts in my opinion- and Lindsay Ell has definitely reminded us that a simple country artist can have big dreams and make it in the industry, and that to a greater extent people in the spotlight do not have to sacrifice morals and values just to gain success- they can still achieve what they want all the while keeping their identity and their sense of self. Having recorded with Keith Urban on his hit song "Horses", Lindsay toured with him also in 2018. Lindsay also embarked upon various other tours to establish herself as an up and coming force to be reckoned with, in the country genre, but also in the rock, folk, acoustic and r&b genres too that she has experimented in. Having toured with The Band Perry (2013/14), Jennifer Nettles (2016), Brad Paisley (2017, 2018), Sugarland (2018), and Keith Urban (2018), Lindsay finally headlined her own tour- the Monster Energy Outbreak Tour (2019)… as good on her reaping the rewards and benefits for what she has continually sowed in. Lindsay has had her Grand El Opry performance debut in 2014, while she also sang the Canadian national anthem at a 2018 NHL All-Star game. In March 2018, Lindsay performed at the C2C: country to country festival in the UK… and if the world hasn't known it by now that Lindsay is an epically awesome electric guitarist (well an epically awesome instrumentalist… but I digress!), then you can watch all of the guitar instructional videos that she has undertaken for Marty's Music– a guitarist whose style has been influenced by John Mayer, Keith Urban, Stevie Ray Vaughan, Tommy Emmanuel, Chet Atkins, Buddy Guy, Randy Bachman, Eric Clapton and Jimi Hendrix. Lindsay's honesty and her integrity comes across as real, authentic and genuine in all of the songs that she has sung, but with the song "make you", and the fact that Lindsay is actively making a change and starting her own foundation… well that makes me respect Lindsay and admire her and her craft all the more!
It feels amazing to be able to start my own foundation. I've always wanted to start my own foundation and it feels early in my career to do that, and yet at the same time, it feels right on time. I'm just so excited to be able to use my music to do good. The Make You Movement is focusing on disenfranchised youth and survivors of sexual violence and domestic abuse. I just hope that I can help a lot of people and specifically that kids know that they aren't alone. If I would have had somebody when I was 13 to be able to hold my hand and tell me, 'Lindsay it's going to be OK' I think I would have healed a lot faster. I just really want to be there for a lot of people to let them know that it's gonna be okay.
Lindsay's determination to succeed in this cutthroat industry is admirable and I can't really think of another artist who has had so much drive and gumption from the top of my head. There have been a few movies that I have seen within the past year that have wowed and impressed me very much, for their inspiration and the fact that they're true stories- and each have showed me a determination and a tenacity in the main characters that I have seen evident in Lindsay and her songs also. Michael Edwards from Eddie The Eagle had a dream to ski jump in the Winter Olympics, and it was a farfetched dream as there hadn't been a British ski jumper in the Winter Olympics since 1929. Yet with hard work, determination, and a never-say-die attitude, he got to see his dream become reality in 1988. Michelle Payne from Ride Like A Girl, had a dream to compete in the Melbourne Cup amongst the male jockeys. She was ridiculed for having her head in the sky, but in 2015, she achieved that dream and won the Melbourne Cup. Both Michelle and Michael have this kind of humble attitude about them, that's infectiously contagious once you've seen the movies… and Lindsay Ell possesses these characteristics as well with her music. This is why she will go far. Not because she is talented (even though she really is!), but because the determination is hard wired into her very essence of being. And as much as heart theory is epically brilliant, I believe that with this drive she can still create better albums. That is indeed my hope and prayer- that Lindsay hasn't reached her peak yet! With Lindsay also possessing adaptability with her plans (she is now hosting a virtual talk show every week called "Living wEll with Ell" on Youtube where she invites guests on to talk about how they're handling quarantine!); sky clearly is the limit now- and here's hoping Lindsay can grab this with both hands!
We may all be sitting on our couches. Trying to find peace of mind. Maybe trying to figure out how to pay rent next month. Maybe trying to support your community while feeling like you can't do anything at all. Trying to not lose your mind after a little self induced silence (cause know I am….). But it all starts with mindset. And in my mind, I am here. And the rest falls together after that.
I think as female artists right now in the format, I always believed that females need to work a little harder for the same job, regardless of what industry, walk of life. It's just kind of the way it is right now, which is fine. I'm not even complaining about it. I'm just stating a fact, almost. Being a female artist, specifically in country music, I feel like you need to be a little bit more honest, a little bit more real, a little bit more raw, a little bit more defined. Every female needs to carve that lane and carve their own groove out, more than male artists.
That's the only way you're going to have a voice that cuts through. I feel like you're seeing a lot of that from a lot of female artists in the format right now, because that's the way we really share ourselves with our fans and with the country music family, is we get pretty real. We say things that arguably, a guy may not. We're like, 'No, we don't have time for that anymore. This is getting right down to it.'
Lindsay Ell has long been described as being a true triple threat in the music industry (songwriting, singing and instrumentation!) and the fact that she's been nominated for this many awards, and having won some as well; it's hard not to understand why. Even if you're not a fan of country music, I am certain that you'll fall in love with Lindsay's music and her relatable songs that we all can apply to each of our own lives in various ways. It's hard to imagine there ever being a time when I was sleeping on Lindsay's impacting, comforting and inspiring music; but those days are gone- as as long as Lindsay continues to keep on making music, in whatever genre that she chooses… well then I'll continue to support her and continue to direct others to her wonderful and sublime efforts. As we continue about our day in quarantine, while we are bemoaning about when we are going to be back to 'normal'; let us spin through Lindsay Ell's discography several times (starting with the Continuum Project!), dwell upon the important relationships in life, and thank God for Lindsay Ell– one of the brightest and talented young musicians and songwriters of this generation. Well done Lindsay- I can't wait to hear what God has in store for you next! Maybe a Christmas album or a live project?
I've learned that we really know who we are. We really know what we need to do sometimes in certain situations and what we truly want, but we're not good at listening to that voice a lot of times. I have learned that it is so important, most important, to connect and to continue to connect to that person and that voice inside of us because that is the only insight we've got at the end of the day. Without that, we're just all merrily walking around on this planet trying to fit two pieces of the puzzle together. If we don't spend time connecting and learning what that inner voice is trying to tell us and where it's trying to take us. We're missing the whole point.
Earlier on in the blog I mentioned a man walking across Niagara Falls, and him asking a bunch of onlookers to step into the wheelbarrow with him if they so believed that he could do it. Well I don't know if this guy is real or not. I know it's a metaphor for Jesus, but in history, there have been reports that Charles Blondin was the guy that could attempt this incredible and extraordinary feat. Yet whether there was a real guy in history who did that… is irrelevant. What matters is that God is calling out to us. He is asking us to trust Him, and to trust that He has our best interests at heart. To trust him in taking us on a journey into the unknown, and into a world where we can't even imagine possible. Sure there's the possibility that we might fall and there's the possibility that we might fail. But even if we have no faith, God's got us. Yes He does, right in the palm of His hand. Even if we don't trust Him, God's got us. And as we realise that Lindsay Ell going through the process of recording The Continuum Project was akin to her stepping out into the wheelbarrow and onto the tightrope- going out of her comfort zone and into her greatest fears!- so too can we realise that Lindsay is a beacon and an example to us- of what it looks like when we step out in faith and step out into the unknown even when we don't know what's going to happen. I mean, who would actually take the time to record an entire album front to back of another artist's album- verbatim? Even as a homework exercise? It's pretty ambitious when you think about it… but as Lindsay's life is a testimony of God's goodness, and how stardom came after stepping out in faith to do something that did not make sense on the surface; we can take her life as an example, apply it to our own struggles and issues. But whatever decision we make, if we believe that God is calling us out to the tightrope of life with Him and a wheelbarrow, or just Him; then who are we to argue if He chooses us for greater things? Sure we are afraid. But feelings change. Facts about Jesus' faithfulness and love for each of us don't. And once we realise this- we can accomplish anything. Even surviving quarantine. Even accepting that job that you don't believe will get you anywhere. Even befriending someone at school who is a social outcast. And even recording a 'cover' album in two weeks! So as I finish up on probably my lengthiest blog ever, I'll leave you with some words of encouragement from Lindsay herself from a video on Instagram having a bible study with friend Jarrod Houston- I think the video from YouTube might be taken down due to copyright or something like that… but here are some encouraging quotes from Lindsay, as she speaks God's truth and peace over us. It's also nice to hear that even if she is a new believer, she is standing firm in her faith, unashamed for the gospel. So be encouraged, go about your day with a sense of purpose… and listen to Lindsay Ell give you hope and life abundant today through these encouraging tunes!
[2:23] I have gotten to the point where I need to set up a routine, like I need to be like, ok, gotta wake up at this time, I'm going to do this from 9 til 10, I'm going to do this from 10 til 11, cause if I don't, I just end up sitting on my couch, eating a tub of ice cream with a spoon staring at my wall. Cause it's just like a lot, it's very overwhelming when you don't like, kind of plot things out a little bit. Um, ok to be honest, someone said 'Lindsay don't be afraid to say it, we all need to be able to sit in our crap for a little bit', [and it's true], we need to be able to sit in it and not be afraid of it and be like, 'ok, this is what's going on, this is what I'm feeling about it', and that's self-examination…
[5:40] one of my favourite things, one of our last workouts, before all of this craziness happened, you told me, and this has stuck with me so much – when you pray for courage, God's going to bring you situations in your life where you need to show courage, and when you pray for peace or whatever way you voice those things, God is going to bring you situations in your life, where you need to learn how to see peace… and that has resonated with me so much cause often times we take for granted the things that are in our day to day so quickly, but also because we don't see how our prayers are being answered sometimes…
[11:07] I want all of you guys to know that it's ok to be unsure and it's ok to be a little scared, and like you said Jarrod, it's ok to slip and fall, I mean we're in this together, but may we realise that this time is for us all to learn how to better ourselves, whatever that may be…learn how to find out who we truly are and what we want and learn how to bring things into our lives whether that is prayer, meditation, yoga, eating healthy, connecting with other fellow humans, and learn what a positive influence that can be in your life so that when this all is over and we go back to living our normal days and normal routines and normal jobs and normal crazy going-a-mile-a-minute and I'm guilty for that; that we remember how much of a positive influence all this stuff is and we don't let it just leave, and we don't let it just be whenever we're quarantined or whenever we're going through difficult times 'that's when I'm going to pray' or 'that's when I'm going to meditate' or 'that's when I'm going to sit down and journal what I want in my life', like this is for us to learn how good all of that is, and how much it can benefit us in our hearts, so that we can implement it into the rest of our lives…
Does Lindsay Ell make the list for you all when you write your own 'Influential Artists of the next 5-10 years' list? Is there any song (other than "Waiting On You", "wAnt me back", "make you", "Criminal", "All Alright", "Castle" and "ReadY to love" that has impacted you on your journey through life thus far, or even your walk with God? Let us know in the comments. Till next time!