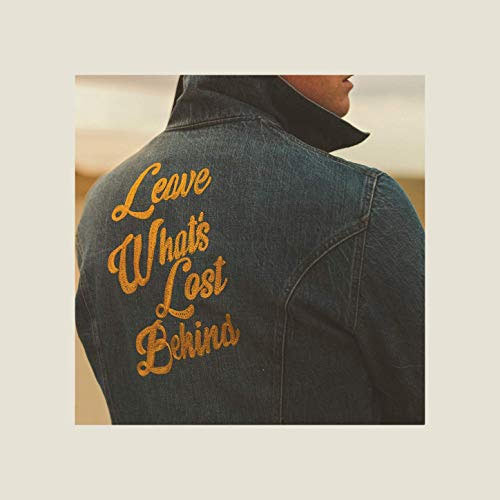 Independent
Release Date: January 24th 2020
Reviewed by: Joshua Andre
Colony House– Leave What's Lost Behind (Amazon mp3/iTunes)
Track Listing:
Looking For Some Light
Runaway Pt 1 (Love Has A Limit)
Leave What's Lost Behind
Original Material
El Capitan
Why Even Try
Runaway Pt 2 (Love Is A Compass)
Where I'm From
Take Is Slow
Julia
Trying
Runaway Pt 3 (The Weight)
The Hope Inside
At the start of the year, I am positive that we all had plans, dreams, wishes, hopes and those pesky New Year's resolutions that we sometimes push to the backburner. Fast forward to now… and everything is now put on the backburner- unfortunate to say. COVID-19 is a virus that doesn't discriminate, that afflicts the young and the old, the weak and the strong, the healthy and the sick. You could be asymptomatic for a very long time and still pass the virus onto others who may be more vulnerable and fragile than yourself. Which is why we all are in quarantine around the world. If we're not, we should be. Now during this harrowing and uncertain time, what is there to do? Movies are postponed. Some music albums have been postponed. Live events like concerts and sporting games? Postponed (concerts) and still happening but without fans (some sporting games). But even when everything seems to be bleak and in total despair, a little light breaks through. There may not be as much music at the ready right now than pre-COVID-19; however now we have an opportunity. To dive deep into the music of yesteryear, or even the music of last year; to see whether there are some pearls of wisdom and some lyrical and musical gold goodness that we've been bypassing for whatever reason. I've been doing that recently during my freer time, and while I've found a few albums from the first half of the year that have resonated with me a bit more now as opposed to when they released (Charles Billingsley's I Was Made For This being a prime example!); it is in my own opinion that there is no other album to inspire, to comfort, to encourage, to provide hope to us in this time, than Colony House's January album- their third project Leave What's Lost Behind, produced by Ben Shive.
[The new album], it rotates themes in a way…it would be like reading your diary aloud of like, well you were having a good day today and then the next day you are not having a good day today. So in that way the theme kind of bounces around. But I think tackling uncertainty, asking a lot of questions and wading through the season of my life, specifically cause I write the words, but yeah, I think all of us fell in a similar boat of like wading through a season of life where we're like, 'wow, so many things are changing and I have to put all the things that I grew up with like on the line and kind of just weigh and measure them and then also weigh and measure ourselves.'
I think a lot of that comes across as songs full of feeling like you're not enough. We had tried to be really honest and not in an overly emotional kind of way…I think the theme is honesty and really wanting people to see straight through us and being okay with that. I also think with all of that said, I really do feel passionate about hope…hope kind of gets the last word in all of it. I think it's a hopeful album – I think hope is a huge theme in the album.
If Colony House rings a bell, that's because you might have heard of frontman Caleb Chapman and his brother (and drummer of the band) Will. Sons to CCM pioneer and legend Steven Curtis Chapman, the Chapman brothers founded Colony House in 2009. Originally named Caleb, the indie/alternative rock band was a far cry from the Christian music scene that Steven Curtis was immersed in. However Caleb, Will, and friends Scott Mills and Parke Cottrell have forged ahead, creating their own rock sound as a band while at the same time still borrowing lyrical and musical elements from Christian music, so as to market their music to a wider range of people from different walks of life. It is only recently that I have started listening to Colony House (prior to last year, I did believe that the only edifying music out there was overt Christian music), yet I have quickly made up for lost time and found their discography to be very, very solid. Songs of love, loss, the meaning of life and everything in between has been discussed at one point or another on any one of Colony House's three full length albums. By all accounts, these guys are definitely not popular. But they are very much needed in an industry where you see more and more vapid pop stars emerge with a bouncy hook, and nothing much more left to say. Colony House have had plenty of life experiences under their belt, and especially in Leave What's Lost Behind, there are indeed moments of sheer brilliance and utter greatness. Why is everyone still sleeping on them? I don't know, but this 2020 album is one of my favourites of the year and a must listen for everyone. Period.
…it started out as a blatant concept album about this runaway and this porter at a train station having a conversation. A kind of wandering nomad who's down on his luck, and this like, train porter who is kind of low man on the totem pole in his line of work, but is a well respected man. I had these two characters having this unassuming conversation … this really important conversation that happens in this man's life, you know, redirects everything … There's some family history there that kind of informed it. I kinda took it and ran with this narrative. I really want to leave it up to the listener to fill in the blanks and figure out what songs are tied to the narrative, what songs aren't…
With the album having some metaphors and some allegories, given that Caleb and the band decided that the overall structure to the album would be a conversation between a homeless person and a train worker; even without figuring out which songs were literal and which were metaphors, there's still heaps of lyrical genius on this project! Opening the track list is the grandiose orchestral for KING & COUNTRY-like anthem "Looking For Some Light". Lyrically the song is simple in nature, but it's got that big soundtrack movie atmosphere. Theoretically simple lyrics with such a big production do not often mix, but Colony House makes it work. With Caleb fervently relaying to us that everyone around us is looking for some light, implying that we're all chasing after something to make us feel better about ourselves, we're all chasing after purpose and meaning and the reason as to why we're all here on Earth; Caleb also reiterates that everyone that he sees when he looks around are also '…wild and the wonderful mysteries, masterpieces I will never know…'. When you're seeing someone, you're more than likely only seeing a moment or a snapshot- unless you're friends in which you could extrapolate viewpoints based on knowledge of that said friendship. Thus what Caleb is conveying to us here is that everyone around us has their own story too. We're likely never going to know them, however acknowledging that we're all here at the end of the day to find the parts of life that make the most sense to us, that we're all in this race called life together, that we're all just looking for light- well that makes us less alone and makes it more bearable to not just survive, but thrive in the presence of Jesus.
The rest of the album is just as compelling, gut-wrenching and thought-provoking as "Looking For Some Light". The Switchfoot-like title track has Caleb giving off some serious Jon Foreman vibes vocally, as we are encouraged to place our faith and our beliefs in whatever we choose to at least on a solid foundation that won't ever fade away. Reminding me of the parable of the house on the rock and the house on the sand, Caleb and co. encourage us to have roots down deep and to seek a foundation that '…is something real that you can believe in…'– pieces of advice that we all can and should follow if we want to leave everything that we have lost behind and instead go searching for what is left to find out there in the horizon (which is probably where God is wanting us to go). "Original Material", as pop/rock as can be, is similar in theme to Royal Tailor's "Original", and dives deep into the concept of individuality and uniqueness and wanting to go the other way as opposed to the most common way. Also reminding me of the story of Pilgrim's Progress with the wide road v the narrow road, Caleb challenges us to go against the grain of common or normal. Instead we should strive for greatness and being the best us that we can be. And as Caleb eloquently cries out that '…I don't want to just fit in with the rest of them, I've got too much on my mind to be wasting any time, pretending to fit in with the rest of them, I'd rather be original material…' against some groovy dance beats… what more could you want? A great song to move to as well as a timeless message!
Full on rock tune "El Capitan" channels The Beatles vocally, as Caleb ardently relays to us that even though we're all unwell and sick as a human race, there's still some things we would do that's above and beyond the norm- and that is for the people that we love; while one of the most thought provoking songs on Leave What's Lost Behind is "Why Even Try?", a confronting revealing set of questions, whereby the persona asks out loud why he even bothers with this life and why he even tries. And with the song being a four minute progression of someone who wants to go life alone but then ultimately surrenders to the Creator of the Universe, we are witnessing here something special in the making and definitely one of the most comforting and confronting songs of 2020. Just listen to the last minute of this song and tell me that that's not genius and that's not greatness. You can't? Yep, that's right! Cause Colony House have stumbled upon a God moment here! Let's just be thankful that we as the listeners are here to witness such a heavenly work of art!
The r&b finger clicking slower tempo "Where I'm From" strips the tempo back and has Caleb appreciating his roots and his heritage as a Chapman. Ultimately the song ends with Caleb appreciating his roots as a Christian and looking forward to the day when he'll be in heaven and reuniting with sister Maria- and it is this track that I reckon is one of the most vulnerable and emotional on the album. Complete with a pulsating electric guitar solo and with Caleb at the top of his game vocally, we are met with a band that is content with their past, yet also yearning to look deeper into the future, and finding out more about who they are as people, as believers and as a band in the process. "Take It Slow" isn't a slow song like one would first assume, but rather an energetic, frenetic The Beatles meets Queen rocker, as Caleb passionately reiterates that he wants his life to matter in the end, and he longs for the meaning and the purpose that will give him true fulfilment. Unfortunately this track is too busy, and the lyrics are vague here for the most part… but I'm only nit-picking, as the last minute of the song completely changes the atmosphere in a very surprising but good way, through a whole new different sonic direction as well as some free-verse rapping.
"Julia" is probably the band's most honest and emotional song they've done- as Caleb earnestly sings a love song and a song about his devotion to his wife Julia- there's a Beach Boys/Eagles/Beatles vibe to this track- and though it's hard to get into this song, as I'm not much of a Beatles' fan (I'm going to hide in the corner now, for fear of ostracization… just kidding!), the more and more listens I give this track, the more palatable and inspiring the song becomes. "Trying" a verseless, chorusless somewhat monotonous slew of words, is all the more poignant and thought-provoking and challenging when we realise that Caleb is directing this whole song to God, letting Him know that we're trying to do life on our own but we're failing , so we need His help. It's an ingenious way to structure a song, and it sure gets my attention; so kudos to the band for trying something different. The album then ends with the compelling "The Hope Inside"- and seriously I could write a whole another 2-3 pages on this song alone. The lyrics are so rich, and with Will's wife Jillian Edwards featuring on guest vocals, there's just a sense of hopefulness and purpose on this song. Just take a read of Genius and the different lyrics of the chorus. And read the lyrics when you listen to the song. When you experience the song in these glorious and marvellous 4 minute like I have- then you understand why these guys are the real deal!
…the common thread truth being everybody's looking for some light and this idea, this kind of the imagery that I had in my mind; is that as I was writing, that chorus [of Looking For Some Light] was like, standing in a dark room and not knowing where the entrance is or where a window is…Like you have no reference for where you're at. And then someone turns the hallway light on and you see the bottom of the door illuminate, you know, and it's like, 'Oh, I have directions now.' That's kinda the imagery of the chorus that I want. Like this idea that we're all in this room where our perspective and everything is constantly changing and we don't really have a reference for where we're going and we're all looking for that little bit of light to just give us a direction and help.
And I think that that is universal. So that's what I meant by that. And as far as it continuing to show up through the album, I've always loved lyrics kind of repeating themselves in different songs. And so there's definitely the idea of looking, even verbatim, looking for some light, and it's kind of woven throughout the album. And this is not me getting myself off the hook, but I kinda like it being an Easter egg hunt. Like 'oh, this is what he's talking about.' And it's in songs that you wouldn't expect. It's not all serious. The idea of looking for some light is even in the songs that you wouldn't expect.
I definitely want that final lyric I quoted earlier to be a takeaway in theme…where like this idea that when you hit rock bottom, that's not the end, that's often the beginning of a new season and that there's hope there. And sometimes we only see it when it's the only thing we have left to see. So that would be a huge takeaway for me. I also want people to be stoked that we're continuing to push ourselves and [trying to get] outside of our creative comfort zone and do things that some people [may ask] 'why'd you do that?' And some people might be like, 'thank you for doing that.' We're trying to grow as artists and as people…and we'll see. That's kind of what I hope people see in all of this.
Is Colony House being passed the baton of rock music from Switchfoot? It sure seems like it here. For me there's no fault with Leave What's Lost Behind and with the album being split up into three parts (Runaway Pt 1, 2 and 3 speaking about the conversation between the homeless man and the train worker in depth!), we are glimpsed into one of the finest storytelling pieces of just pure art- that will live on and on and on in the hearts of many. If you're not a fan of Colony House by the end of this exquisite listening experience, then you never will be! Will, Caleb, Scott and Parke have created something special here, and something to be proud of. So jump on the band wagon, everyone… I think I've convinced you all enough!
3 songs to listen to: Original Material, Why Even Try, The Hope Inside
Score: 5/5
RIYL: Needtobreathe, U2, for KING & COUNTRY, Delirious?, Lifehouse, Sanctus Real, Relient K, Echosmith