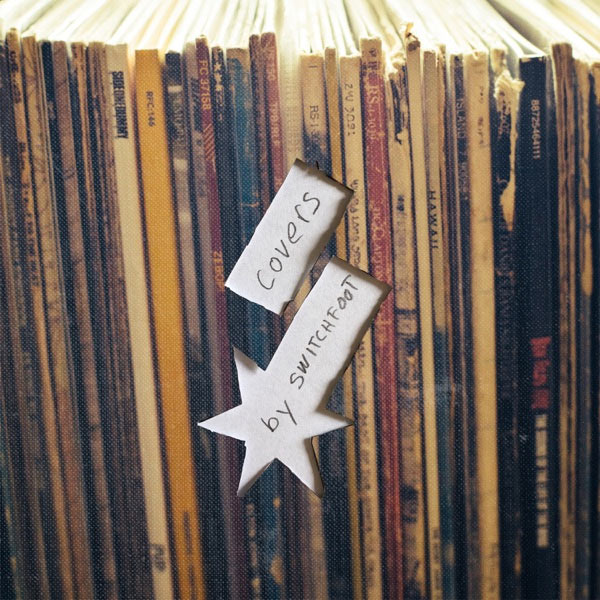 Fantasy Records/Concord Music Group
Release Date: June 19th 2020
Reviewed by: Joshua Andre
Switchfoot– Covers EP (Amazon mp3/iTunes)
Track Listing [+ ORIGINAL ARTISTS]:
Swim Good [FRANK OCEAN]
Harmony Hall [VAMPIRE WEEKEND]
Stupid Deep [JON BELLION]
Lucky Man [THE VERVE]
Lights Up [HARRY STYLES]
Sick Boy [THE CHAINSMOKERS]
Switchfoot need no introduction. The San Diego rock quintet comprising of lead singer Jon Foreman, guitarist Tim Foreman, second guitarist Drew Shirley, drummer Chad Butler and keyboardist Jerome Fontamillas, have been making music since the 90's- with the band being one of my favourites of all time, and one of the most influential of all time. Having one foot in the door of each the Christian and mainstream media with great skill and immense courage; these guys aren't afraid to speak the truth, even when they're the only ones speaking it. That's certainly the case in their brand new EP Covers.
When releasing an album or an EP of songs that aren't your own; listeners and critics each have their own opinion about how these songs ought to be arranged and which songs should be added onto such a release- given the musical direction these covers would be subjected to. As Switchfoot is a rock band at heart- some of these songs choices raise a few eyebrows (for me as well- I mean Harry Styles, really?), however don't let the lack of familiarity of artists throw you. Sure you probably won't know Vampire Weekend or Jon Bellion, or even Frank Ocean or The Verve… but one listen through Covers from these five friends from San Diego remind us all that these songs were obviously chosen for a reason. To provide us hope that this world isn't as crazy and as chaotic as it's being made out to be. To remind us all that Switchfoot can rock out and can turn pop songs into edgy rock tunes with ease. And to provide to us comfort that we can have a little bit of normalcy during quarantine- we can rock out with Switchfoot in the security of our own homes- even if we can't see them live in concert at the moment. Though this EP is foreign to me (the original versions of the songs I mean!)- as I still prefer the Switchfoot versions even after listening to the original tracks, Covers is a brilliant album- from first note of "Swim Good" to last breath of "Sick Boy"- Jon and his band of merry friends ought to be congratulated at how impressive these renditions are. Switchfoot are musically one of today's most inspiring and thought-provoking artists- and it is in these covers where Jon makes them sound like their own; where we can truly believe that this band is something special. Watch out world- Switchfoot are here and they're not done yet! Abd as we revisit this gem of a project, and then mine for more gold throughout the rest of Switchfoot's discography; let us sit back and allow God to minister to our lives, and read about the story behind the EP! Well done guys for a compelling new single- I can't wait to hear what's in store for you all next!
Spring of 2020 has been a strange time for all of us. Quarantined at home, music has meant more to me than ever, something that feels stable even against the current backdrop of instability. Rather than just sing the songs written within the confine of our own quarantines, (those will come later!) we have collected half a dozen of the songs of others. Different voices. Different opinions. This diverse collection of songs is an attempt to express a truly universal language that reaches outside the confines of my own home, an openhanded embrace of all of the unique idiosyncrasies within the human tribe. There is a commonality in melody, and rhythm, and lyric, and truth that speaks to me even from someone who might look different than myself. This is the beauty of music: it can take us around the world, even when we're quarantined at home
3 songs to listen to: Harmony Hall, Stupid Deep, Sick Boy
Score: 5/5
RIYL: Anberlin, Hawk Nelson, Skillet, Stellar Kart, OneRepublic, Train