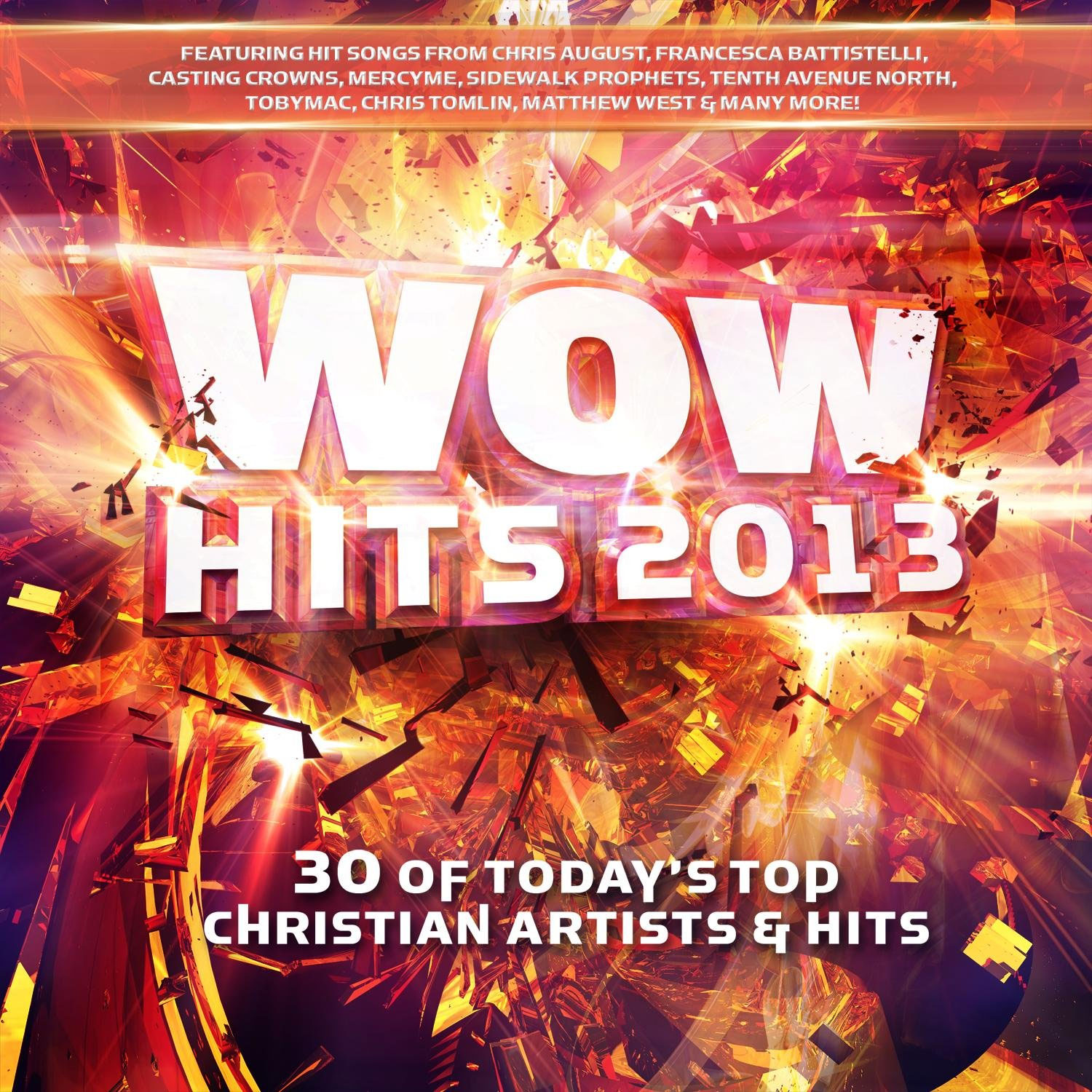 If you have been a fan of this site for the past while, or even if you have been just perusing, you may have noticed we have posted many WOW Hits predictions at strategic points during the year for a particular installment. Because there is only space for 39 songs on each WOW Hits (maybe even less on previous years, especially in the 2000's when there weren't any bonus deluxe editions!), it's understandable when a few smash hit songs are omitted for reasons unknown.
However, given that we have done predictions for a few WOW Hits throughout our time as a site, it's time to once again revisit another WOW Hits, and see if the track listing is really the 'year's best' or not (as we have done previously for WOW Hits 2009!). So…you can view the official track list of WOW Hits 2013 on Wikipedia, and then my fantasy list below (which include some tracks the same as the official list, and some tracks different)! Enjoy reading!
Disc 1:
God's Not Dead (Like a Lion) (Newsboys)
10000 Reasons (Radio Version) (Matt Redman)
Free (Dara Maclean)
Love Come to Life (Big Daddy Weave)
We Are (Kari Jobe)
Forgiveness (Matthew West)
The Hurt and the Healer (MercyMe)
Trust in Jesus (Third Day)
Long Way Home (Steven Curtis Chapman)
All For You (mikeschair)
God of My Everything (Bebo Norman)
Carry Me to the Cross (Kutless)
Jesus In Disguise (Brandon Heath)
Blessings (Laura Story)
We are Free (Aaron Shust)
Rest in the Hope (Karyn Williams) BONUS
Live Like That (Sidewalk Prophets) BONUS DELUXE
Angel By Your Side (Francesca Battistelli) BONUS DELUXE
Fall Apart (Josh Wilson) BONUS DELUXE
Disc 2:
Me Without You (TobyMac)
All This Time (Britt Nicole)
Where I Belong (Building 429)
Life is Beautiful (The Afters)
Promises (Sanctus Real)
Good To Be Alive (Jason Gray)
Come to Me (Jamie Grace)
Matter of Faith (Peter Furler)
Losing (Tenth Avenue North)
Outta My Mind (Anthem Lights)
Better Than Life (Remedy Drive)
Busted Heart (for KING AND COUNTRY)
He Said (feat. Chris August) (Group 1 Crew)
Restless (Switchfoot)
Keep Your Eyes Open (needtobreathe)
Banner of Love (Luminate) BONUS
Taste of Eternity (Bellarive) BONUS
Let Me Feel You Shine (David Crowder*Band) BONUS DELUXE
Hope Will Lead Us On (BarlowGirl) BONUS DELUXE
Let Me Rediscover You (downhere) BONUS DELUXE
NOTE- this list above is not the official track listing, this is just a list of what could've and should've been, taking into account all the hits that were on radio in and around 2011/12.
What do you think of my version of WOW Hits 2013? How does it compare to the official track list?