It's been about a couple of weeks since we delved into artists #11 – #20 from the blog series of artists who are impactful and influential in this current generation now, and into the future, taking a glimpse at where artists like Echosmith, Little Mix, Jordan Smith, Marc Martel, Philippa Hanna and Dami Im are, right now currently in their life in 2022. Now, we tackle artists #21 – #30, and take a brief look at artists like Thomas Rhett, Lindsay Ell, The New Respects, Jana Kramer, Peter Hollens, Hunter Hayes & Colony House, and where they are currently in this moment in terms of music. So, check out these artists below, and be sure to check out the links below, to the original blog posts about these artists, as well.
Known for both acting and music (just like Demi Lovato, Selena Gomez & Justin Timberlake), Hailee Steinfeld right now is more famous for her acting roles in Bumblebee, Dickinson, Pitch Perfect 2 & 3, Hawkeye, Romeo & Juliet, and True Grit; and yet it has been her music over the years that has really stood out for us, as a site. We blogged about her impact and influence back in May 2020, highlighting the song 'Flashlight' in particular, that debuted in the movie Pitch Perfect 2; as well as discussing music from both her first EP Haiz and her second, Half-Written Story. Since May 2020, Hailee finished off her starring role as Emily Dickinson in the comedy/history series Dickinson, while she starred alongside Jeremy Renner for the critically acclaimed comedy-drama Marvel Studios series Hawkeye, a show that I firmly believe to be very underrated; and one that is my favourite Marvel TV show that released in 2021 (closely followed by Wandavision). Hailee is also set to reprise her voice role as Gwen Stacy in the 2 animated sequels to Spiderman: Into the Spiderverse (Spiderman: Across The Spiderverse and Spiderman: Beyond the Spiderverse), while in April 2022, she teased a new song coming very soon, 'Coast', that'll coincide with her elevation and promotion as brand ambassador of CORE Hydration. Aside from that…not that much. Maybe there'll be a follow-up to her 2021 EP, maybe there won't be. Maybe she'll pivot more to acting in the future. I don't know. But what I do know is this- that because of her multi-talented skills as both an actor and a musician, her ability to 'switch' between the two at a moment's notice is what, I'm sure, will continue to propel her to new heights, both in a lyrical and thematical sense with her music, as well as the quality of her acting craft going forward. Here's hoping she releases her first full-length album going forward, whenever that may be.
Hunter Hayes has been at it for quite some time, releasing albums like his self-titled debut, Storyline and The 21 Project, released in 2011, 2014 and 2015 respectively. Though not necessarily as popular throughout his career compared to other artists like Ed Sheeran, Lady A or Taylor Swift; Hunter has nevertheless crafted some great songs over the years, inclusive of 'I Want Crazy', 'Wanted', 'Somebody's Heartbreak', '21', 'Yesterday's Song', 'Light Me Up', and more recently, 2018's smash hit and compelling standout, 'Dear God'. We as a site, wrote about his impact and influence at the end of May 2020, and since then, he's unveiled a 'full' and 'complete' version of Wild Blue, an album that was initially released at the end of 2019. The jury's still out, about whether the complete version of Wild Blue has anything to do with the proposed EP Red Sky, or if Red Sky is even releasing at all, but the fact of the matter is this- that though it appears that Hunter is taking a sabbatical from music at the moment, Hunter's music is still impactful, important and influential…and even if Hunter takes a long break between albums, then his music still stands tall, regardless. Don't tell me you don't hear the song 'Dear God' and not get emotional.
Jana Kramer pivoted from acting to music around ten years ago- she was cast in the hit TV show One Tree Hill and since then, was an aspiring country music singer for the better part of a decade. Releasing 2 studio albums during that time, Jana Kramer (2012) and thirty-one (2015), it has been Jana's very public private life, that has made her 'famous', for lack of a better word. And it has been her resilience, tenacity and perseverance that has made us realise why she is indeed impactful and influential, just like how her music, though definitely not popular by any means, can also be impactful as well. While you can read about Jana's personal life here, as part of her Wikipedia page; one cannot not feel upset for her, that her longest marriage to Michael Caussin ended in the way that it did. While it seemed as though Jana herself was trying to fight and stay in a marriage that was shining light on forgiveness and working through marital issues as though things like sex addiction and cheating were things that could be forgiven and good things could come out of it; ultimately, the marriage was doomed by the end of it, and Jana now, is three times divorced. Yes, she's created good music from her tumultuous personal life (see songs like 'Beautiful Lies', 'The Story', 'Voices', 'Untouchable' and 'Good Enough'), but are these songs even worth it, if it's at the expense of your personal life? Jana's also been hosting her own podcast for some time, Whine Down With Jana Kramer for around 5 years now, not to mention her public affiliation at the beginning of the year, with Christianity, with the sharing of a baptism photo in January 2022; and we understand, that where Jana herself goes musically from here, is…I don't know. And maybe that's ok. I personally would love an album #3 from Jana. I'm sure she would want to, too. And maybe that'll come soon. Maybe it won't. But Jana nevertheless has worn her heart on her sleeve, sometimes a little vulnerable at times, but regardless of how you perceive her 'public private life' to be, one thing's true through all of it- that great music usually comes out, through hardship and difficult times…so maybe, there's an album around the corner for Jana, closer than we think.
One of many country artists here in this blog series, Kelsea's music has been a joy to listen to- her infectious songwriting and her bubbly personality comes through in her music, especially through her latest full length albums kelsea and ballerini, both of which were unveiled in 2020, and with ballerini being an acoustic, stripped down version of kelsea. Since writing about Kelsea and her music in July 2020, she's since then unveiled two releases in 2020 (kelsea and ballerini), while also releasing her new track 'Heart First', in April 2022 (her first song from her untitled new album)- the review can be seen here. Kelsea also filled in as temporary coach in place of Kelly Clarkson, one of those years on The Voice; as well as debuting her book of poetry on November 16th, 2021. All in all, this is a great, impressive career of such an underrated artist, and one of today's country musicians that are championing women in country music; and holding the state of country music as it is, both now and into the future. Maybe another album in the future? Once the hype for kelsea and ballerini decreases a little? Maybe.
Colony House, Steven Curtis Chapman's sons, Will Franklin and Caleb's band- created with two of their friends; is one of the most unique and enjoyable alternative bands out there at the moment. And so, to showcase our own appreciation for the band, we wrote a blog post around July 2020, where we discussed their impact and influence, that while Colony House the band, are by no means popular, that didn't stop them from making thought-provoking songs in the same vein of Switchfoot and OneRepublic. Since writing about them in our blog in 2020, they've since recorded their Rotten Tomatoes EP, which we also reviewed for the site, as well as their live album, of which the review can also be viewed here. Since then, there's not really that much that we can say that's new from Caleb Chapman and co. Except that when something new does come along in the future, we'll be one of the first to grab it with both hands. Cause in our opinion, these guys are some of the most hardworking and underrated bands I've seen and heard over the last decade or so. Don't you all agree?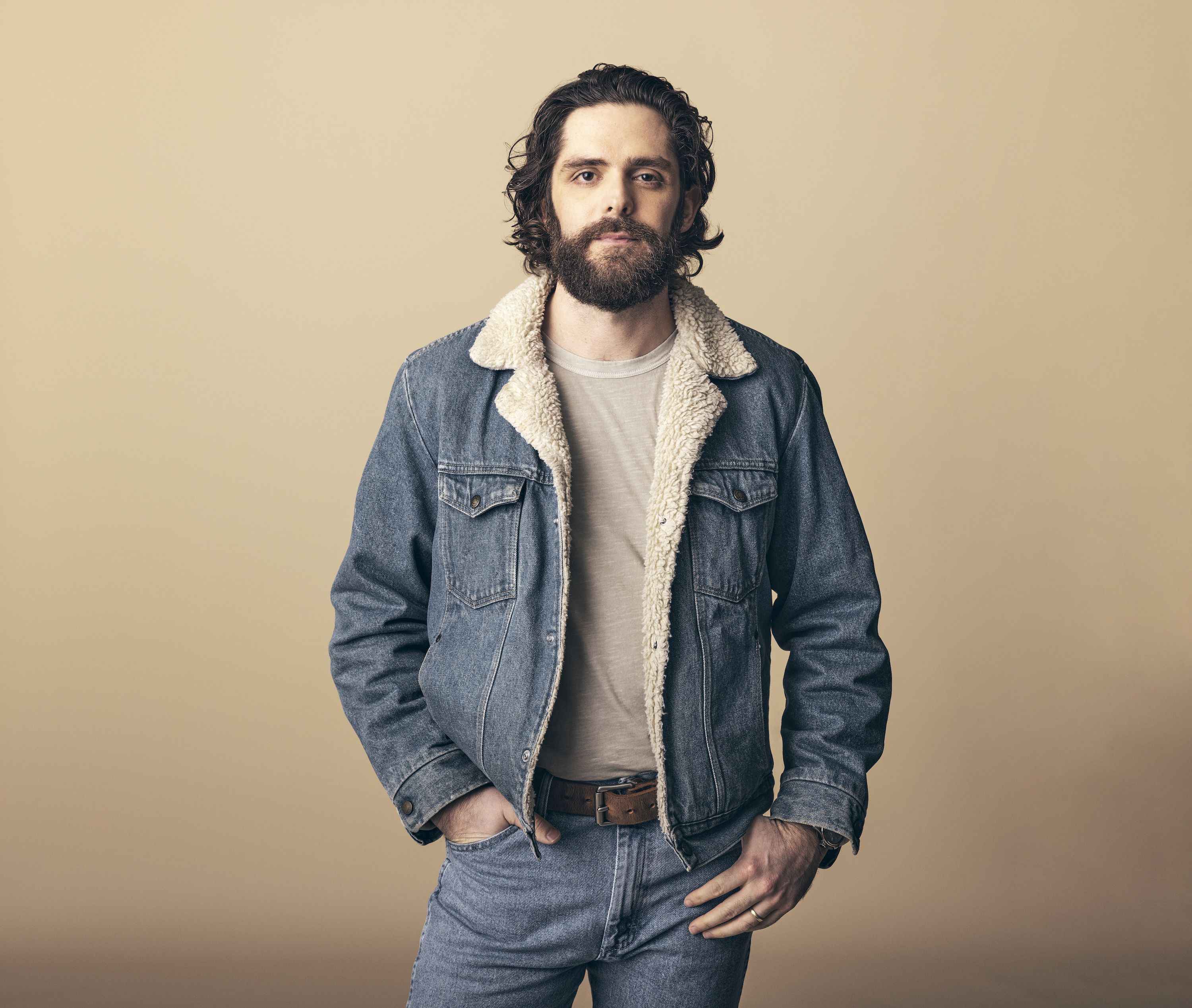 Thomas has been in and around the country music industry for quite some time, and since we blogged about him in August 2020, Thomas has unveiled to us, 2 albums- both reviewed for the site. Country Again Side A (reviewed by my brother Josh) and Where We Started (reviewed by myself) released in April 2021 and April 2022 respectively, and both my brother and I were reminded through these two releases, of just how much Thomas has grown and matured as a singer-songwriter, becoming what I firmly believe, to be one of country music's most underrated male vocalists in the last decade or so. Alongside Thomas's two album releases since August 2020, we see Thomas also provide other standalone singles, like 'C'est La Vie', 'Redneck Be Like', 'Things Dads Do', 'Broke' (a duet with up-and-coming country/pop artist Teddy Swims), and the worshipful 'God Who Listens', featuring Chris Tomlin; while Thomas's family has been increasing over the years as well- he currently has 4 children, and where he is right now in life, is just happy, thankful and grateful for what has happened thus far, personally, and in his career as well. It's an often rare thing for an artist to create albums again and again to universal acclaim and respect for said music, and maybe Thomas is the exception to the rule. Rarely have I heard any universal disclaim for an album by Thomas, in fact, most of his albums have been met with good, if not great, reviews. Thomas is just one guy that I can say I'm excited for his music every time (similarly with Keith Urban), and we need people like Thomas, not just in country music, but in music, period. What's next for Thomas after Where We Started? A Christmas album? That'll be cool.
Peter Hollens. Acapella extraordinaire. Master of the Youtube space with his acapella cover work. Someone who I believe is tied with Pentatonix as being the highest quality acapella acts that youtube has ever seen. And thus, as I blogged about Pentatonix in my original 100 influential artists list, I figured that it'll only be fitting if Peter was discussed here, because frankly, people know Pentatonix more. Nevertheless, Peter's powerful acapella covers are still great. Since us writing about him in the blog post in August 2020; Peter's continued to create more and more covers, with some comedic results- he undertook a parody of the song 'We Don't Talk About Bruno', and in it, discussed the heavy topic about cryptocurrency, NFT's and bitcoin, while Peter unveiled the albums New Christmas and Legendary Covers, Vol. 2: Inspire. While Peter himself is more of an acapella cover music extraordinaire, I sometimes wonder if it'll be a good thing if Peter creates an album of originally written music…maybe, maybe not. Regardless, Peter's covers are crazily good, and though being an acapella youtube covers artist isn't necessarily that 'popular' nowadays, I'm sure Peter's impact and influence can continue to be just as emotive, compelling, and poignant in the upcoming years ahead. One look at his Disney V Pixar medley, or his Disney Villains Medley, and you can't help but smile. Right?
Lindsay's music has been one of the best finds of new country artists over the last couple of years…primarily because we discovered her music on accident. During the time when I was writing about John Mayer and his music and influence, I stumbled upon Lindsay's music on youtube- which were John Mayer covers, all from her album The Continuum Project. You know how youtube just recommends you music, from a link of a link of a link, depending on what you're listening to and watching at that point in time? That's how we discovered Lindsay, and the rest was history. We wrote a blog about her music. We reviewed the album heart theory. We even 'reviewed' her brand-new single 'Right On Time' not too long ago. So, to say that we are indeed fans of her music, is a massive understatement. Since we wrote about one of the most left-field artists here on this list of 50 artists impactful and influential now (and into the future), Lindsay's been pretty busy- she's currently hosting Canada's Got Talent Season 2, while she's featured on songs with Kaylee Bell ('Living Free'), Cassadee Pope ('What the Stars See'), Cheat Codes & Lee Brice ('How Do You Love') and Chayce Beckham ('Can't Do Without Me'). She's even released 7 augmented reality music videos of songs from heart theory ('gO to', 'wrong girl', 'body language of a breakup', 'how good', 'good on you', 'The oTHEr side' and 'wAnt me back'). And then there's the upcoming album, that 'Right On Time' is from. Who's excited for Lindsay's upcoming album? You? Just me? I know I am excited. Most likely it'll be one of my favourite country albums of the year thus far…and if it's half as good as heart theory, then this album could also be one of the best that 2022 has to offer…to date.
Since writing about Mandy Harvey and her impact and influence in said blog in September 2021, she's recently unveiled her brand-new studio album Paper Cuts, which we as a site reviewed here. To be perfectly honest, I'd say Mandy and her music is by far one of the most inspiring and impactful out of anyone here in this list of 50 artists who we've written about that we think are impactful and influential now, and into the future. And sure, she's deaf, but because she is, it makes her music all the more powerful, emotive, heartfelt and compelling. Because to create music when you yourself can't hear, is something only Jesus can orchestrate and help along, because without divine intervention and help, it can't happen. Logically speaking, someone who's deaf creating music is seemingly unheard of, and yet Mandy has been able to craft her career upon the backs of her disability, but also not allowing her deafness to define her life and character. Which is super influential for people around the world right now, as people look up to her (myself included) during this time where perseverance and tenacity are required in spades, to navigate COVID-19 and other difficulties. Just take one look and observe Mandy's life, and we as people, shouldn't be ungrateful for ours. We recently reviewed Paper Cuts, and since January, Mandy hasn't really been doing much else. Which is ok. Mandy's lasting legacy will definitely live on for years to come, and not just because she's deaf, creating music in a world of hearing people. But because the Lord has got her; and is using her in ways that maybe she doesn't even recognise. Check out live worship songs of Mandy singing 'Great I Am' and 'Defender' and tell me you don't see her as impactful and inspirational. Because she is. Full stop.
The New Respects burst on the scene all those years ago with songs like 'Trouble', 'Money', 'Future', 'Something To Believe In' and 'Hey!', and since our blog about them in late 2020, there's not really much more to say about this family quartet than what was mentioned in the blog we wrote a year and a half ago. They've released one album Before the Sun Goes Down in 2018, and subsequently after the blog post in September 2020, the band has since unveiled Wonderful Christmastime at the end of 2020, alongside their brand new EP Don't Panic in 2022. And that's it. Sure, this band made a big splash all those years ago, but right now, they're unfortunately losing a bit of steam. Which is ok. Maybe they'll bounce back, or maybe they'll just be like a 'Conrad Sewell' is at the moment – a one-and-done. Regardless though, as an album, Before the Sun Goes Down is as good as any debut albums go, and The New Respects, if only for that album alone, ought to be heard by anyone who is a fan of rock and soul music, with a bit of a funk edge as well.