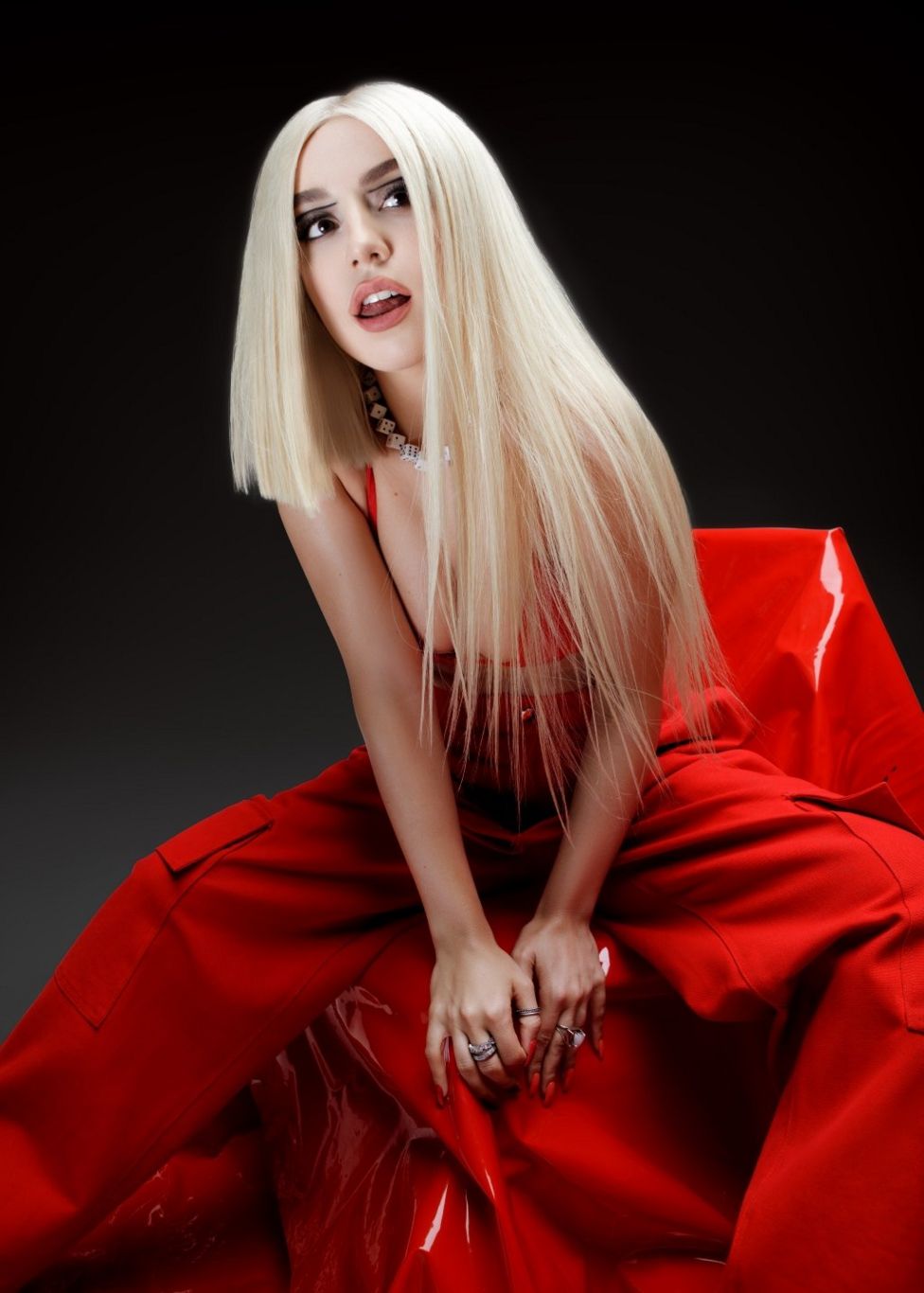 I dunno if this thought can be a bit presumptuous, simplistic or even revolutionary, but I've realised that throughout the last 2 or so years of me blogging about specific artists in terms of their influence and impact on music, society, and music history as a whole, that pop music comes in various forms, and the various pop artists I've discussed in these blogs each employ a unique way of crafting their music within the confides of this three lettered word 'pop', and each of these artists I've listened to, have gained a greater appreciation and respect from myself. The piano pop of Delta Goodrem who delivers powerful ballads and has a big voice, is different from the pop of Kelly Clarkson that is as traditional as they come. Carly Rae Jepsen's version of pop leans more EDM, while the 80s synthpop that has been prevalent in a lot of Bryan Adams material is on a different scale than anything else. Ed Sheeran's pop lies more in the folk/acoustic/experimental category; and provides a unique way of how music from Britain is progressing at the moment, while John Farnham's pop relies a lot on anthemic moments of emotion and heart, as big ballads consist of most of his discography. Each and every one of these artist's way of delivering 'pop' is unique and distinct, and just like the musical genre of country, pop can be as vast, expansive, and confusing, especially when you are more gravitated towards a certain aspect within a certain genre compared to another. Pop has many fans, and I've been privileged enough to take a glimpse and snapshot into a genre that I still don't know much about, even though I've discussed and blogged about more pop artists than any other artist in any other genre, in this blog series thus far.
Pop music has always been a unique pool of music to dive into anyway, and I've done so throughout the last 2 years, with a unique perspective on things. One glance through both the 'Influential Artists of All Time' and the 'Influential Artists of the Next 5 – 10 Years' blog series lists; you can see an absence of pop artists, not only of today, but of yesteryear as well- artists like Justin Bieber, BTS, Billie Eilish, Ariana Grande, Bruno Mars, Katy Perry, Miley Cyrus, Maroon 5, Rihanna, Drake, The Weeknd, Charlie Puth, Britney Spears, Matchbox Twenty, George Michael + WHAM!, Aerosmith, Shakira, The Chainsmokers, Mumford + Sons, Panic! At the Disco or even 1980s pop groups, like The Bangles, INXS, Genesis, Huey Lewis & The News and Mr. Mister. Not that me leaving out any of these artists aforementioned from an arbitrary list is anything intentional, it's just that with the blog series of 100 artists being the goal that I originally had in mind since this whole thing started, some artists had to give, in a list made by me that is by no means gospel, but just an opinion. And so instead of these artists that I just said, I set out to explore pop in a different way- showcasing artists that wouldn't be the most traditionally popular in terms of current, hip and popping right now (which a lot of these artists are), but instead, artists that still deliver pop, but nevertheless fly a little more under the radar than the rest. Artists that are still known, but maybe not to the same sale-capacity as a Justin Bieber or a Drake. Regardless, and I will quote this from by introductory post I wrote way back in February 2019, '…artistically grounded and unique pop artists from today are mentioned in my list below, from Adele, Ed Sheeran, Guy Sebastian and Michael Buble; to Shania Twain, Lifehouse, Coldplay, Justin Timberlake and Avril Lavigne; so I guess the current state of pop/rock is not in total disarray…' I've also discussed other pop artists that even took me by surprise- Carly Rae Jepsen, Jason Mraz, Cimorelli, Missy Higgins, Jason Gray, Jewel, Vanessa Amorosi, Colbie Caillat, even Hanson, Sheryl Crow and Mandy Moore; have all been explored at various points throughout 2019/20/21, and all have been late additions to the blog series (in my initial blog series list that I compiled in February 2019, these artists weren't present at all).
But enough on blog posts, artists choices and everything else that comes along with that. You're never going to get a perfect list, in anything, and so even I have come to make peace with that, because I'm sure if I had my own time again, I'd write about different artists- not sure who, or who I'd swap out, but to be honest, there could be another universe where I wrote about Rihanna, Katy Perry, Maroon 5 or even Aerosmith or Huey Lewis & The News. And with that, this upcoming blog I'm to write today, delves into artist #45 out of 50, expounding on an individual who's up and coming now, and will be destined to become a major force in the music industry in the upcoming years ahead- an artist whose songs I'm sure are not only catchy, but mean something to someone. Ava Max, quite possibly one of today's most promising pop stars this side of the 2000s, stands out to me, just like how artists like PINK, Kelly Clarkson and Avril Lavigne stood out amongst the rest in decades gone past. Ava's music is definitely current and hip, but as I've listened to a fair bit this last few weeks, I've realised that much of Ava's songs are more than the catchy, bouncy jingles we have been graced with on the radio in the last few years. She's challenging the system of what it means to be pop in the industry today, coating a lot of her songs within the ideals of female empowerment, and, according to the official Spotify by-line, '…a unique new talent, blessed with a seismic voice, an individualistic high fashion mindset, and an undeniable knack for cinematic, theatrical popcraft…' Standing at #81 in the world in terms of monthly listens (at over 27 Million streams on Spotify per month), Ava's presence in music ought to not go unnoticed, especially when her fanbase is literally from all around the world- Jakarta, Amsterdam, Oslo, London and Paris are the top 5 countries who listen to her music.
Ava's music style would probably be somewhat akin to that of Carly Rae Jepsen, and even then, there's some differences between the two. Carly's kind of pop is more of an anthemic EDM, while Ava's style is EDM pop that you could find blaring out of the speakers in a club or bar in the city. Despite the differences though, both Ava and Carly have bucked the trend, and delivered songs that are some of the most meaningful, but equally the most BOP, for music released during a certain particular time period- as Carly's fame came from 'Call Me Maybe', and maybe to even some extent, 'Good Time'; Ava's popularity stemmed way back to whence she released her most popular song to date, 'Sweet But Psycho' back in 2018. Ava's journey to stardom hasn't been an easy road, and I'm sure you can all read about it on Wikipedia, but to give a very brief overview, Ava's parents were from Albania, and in 1991, her parents fled the country after the fall of communism and lived in Paris for a year in a Red-Cross-supported church. Encountering a woman from Wisconsin while her parents were in France, they were given passports and other help, by this woman. Immigrating to the U.S. and settling in Wisconsin, Ava was born, and the family remained in Wisconsin for the first 8 years of Ava's life, before the family moved to Virginia. And I guess, her life has stemmed from this viewpoint of being immigrants to a country that I reckon, by only the grace of God, welcomed them and they were able to settle for a new life in a country whose freedoms were so much more than Europe's, at that time.
Ava's come a long way from being a kid growing up with parents working so much just to keep the family afloat, and often, when you're from a family whose been trained to work hard (because if you don't work hard, you don't eat), you get a sense of appreciation for the things that you do have, knowing that if you were anyone else living in any other country, you probably wouldn't have been as lucky. It takes guts to move from one country to another, especially a war-torn one, and during the time where communism was falling in the late 80s/early 90s, for anyone to remove themselves from a situation as toxic as that, would take guts. And for a child to grow up, observing cultural shifts and challenges, it can allow the person to gain a unique perspective and develop empathy and respect for the marginalised and different, as opposed to someone who has been born and bred in a certain country, for numerous generations. Ava's music has been a joy to listen to, but what I've been primarily in awe of, is her level of maturity beyond her years, and her ability to always be grounded in why she does what she does. Speaking in an interview to Belfast Telegraph back in the day, Ava's passion, and enthusiasm shines through, as her down-to-earth personality is reflected in the article- she relays her childhood, the newfound fame that she has, and the reasons why she wants to give back to not only the community at large, but specifically the Albanian community-
'…In 1990 and 1991, they [my parents] left Albania and went to Paris for a year. They ended up in Paris and they lived in a church for a whole year. It was very hard for them, but it was beautiful because they were in Paris. They met a lady in Paris that gave them passports and they ended up in Wisconsin – that's where I was born. They went to America with nothing, no money, no language. It was very hard for them. I remember watching them as I grew up, struggling, working three jobs each. Watching them do that, sometimes I now think, 'Wow, I feel so lucky to be doing what I am doing.'…I just want to help my family, my friends, and people in general. I can't wait to start organisations – that's all I really wanted to do… I definitely don't like red carpets. I go on the red carpet because I have to, but I'm not a big fan of the 'look what I'm wearing' and all those flashing lights. That's not my thing. I'd rather be in the studio, making music and performing. I have the sweetest fans – they come to me for advice. They tell me my songs are getting them through school when they're being bullied, or maybe when they feel sad, and my songs uplift them…I'm really excited to show everybody the next side of me. Yes, they've seen the Sweet but Psycho side and they've seen me being like that, but I want to show them more of a real side. But I also want to keep releasing more pop songs. We need more pop songs and more empowering songs. I'm just excited for people to hear more of my music…'
It's interesting that an artist predominately making music that is similar and akin to American pop/dance artists, like Bebe Rexha, Dua Lipa, Astrid S. and Sia (even Lady Gaga), has a great and large international fan base. And that is what is unique and fascinating about Ava's music- her ability to create music that can cross international borders (to the point where there's no American city in the top 5 cities where her music has been famous), is something of a unique feat, in and of itself. And maybe that was what initially drew me to Ava's music- because if you have people from France, Sweden, Norway, Indonesia, and The Netherlands, enjoying her music, then she must be doing something right…right? There's many parallels that have been drawn by a lot of her fans (and just generally people) between Ava and her music, and Lady Gaga- regardless of whether I can even see this point is irrelevant (I am not well-'versed' on Lady Gaga's discography, so I guess what I say won't really count), but what I will say is this- her comparison to Lady Gaga will only work in Ava's favour, because if anyone is compared to one of today's most popular female artists (in all the good ways possible), then that ought to be a good thing. Ava's music as I've heard it, is very much earnest as it is fun-filled and compelling, and while from initial listen, she can be placed in a proverbial box and be 'reduced' down to 'just another pop singer', her lyrical content and her fashionable style makes her ability to reach people in society, all the more, as her songs have both an element of newness and nostalgia at the same time.
Though Ava's music catalogue is only 1 album, plus a bunch of singles and collaborations, her impact over the years can't be denied. Her first major single was 'Sweet But Psycho'- reaching #1 on the UK, Switzerland, Sweden, Norway, Germany and Austrian charts, alongside the song being certified 3 x RIAA Platinum and 5 x ARIA Platinum to date; 'Sweet But Psycho' would arguably be the song that everyone is familiar with, when they think of the artist 'Ava Max'- not to say that the other songs in her discography aren't as great (I personally love the songs 'Kings and Queens', 'My Head and My Heart' and 'So Am I' on a much more deeper, lyrically richer level compared to her first single), but what 'Sweet But Psycho' does is to give people a taste to the world and music of Ava, and realise that not all pop stars are seemingly as 'vapid' as what the media suggests they are. People look at artists like Miley Cyrus or Britney Spears, seeing their antics away from music- they paint a broad stroke across all stars that are 'seemingly' pop, and think that if a few act in a certain way; then everyone is lumped into that same category. Not only is that presumptuous, but also reeks of people being lazy- not discovering the fact that more often than not, the Britney or the Miley are the outliers and exceptions, rather than the norm. Initially I was hesitant to jump into the world of Ava Max and her music- sure I heard a few songs here and there, but judging from first appearances, I assumed that it was just another Lady Gaga wannabe (granted, I haven't really heard much of Lady Gaga's music, so I dunno why I made that comment). Little did I know, the type of pop presented by Ava is one that even I can't say that I don't like- 'Sweet But Psycho' is a BOP, and a track that delivers a not-so-subtle warning of the duality that can reside within a person. According to Ava herself, '…it's basically about a girl who's not afraid to show all of her sides and her dualities, and about a guy loving all those sides. She's a girl who's misunderstood in the relationship, and she's basically being told she's psycho and she's out of her mind when she's feeling it, but really, she's an outspoken girl and she's speaking her mind. And that's how I am in real life…' Sometimes calling someone 'psycho' can be well-warranted, especially when it's a case of murder (Ivan Milat, for example), but in most cases, the labelling of someone like that, means that this person isn't necessarily psycho, but rather, embodying certain emotions that people may not have fully come across with, yet; and thus, to label everything you don't know as 'psycho' can seem a little bit insensitive. To be a psycho has a lot of negative connotations with it, but as Ava tries to spin it, '…I started doing it with… 'Sweet But Psycho' and reclaiming the word psycho. When men call us psycho, we are actually empowered and strong. And I think that's what I try to do in my music and lyrics. But I also try to make it fun, where you can dance to it and have a good time as well…' The first breakthrough hit by Ava out of many, many more, 'Sweet But Psycho' is arguably one of 2018's catchiest songs I've heard, alongside Zedd and Maren Morris's 'The Middle' of that particular year as well.
I would have to say that out of all of Ava Max's songs to date, 'So Am I' is my favourite. A song that speaks about individuality and being ok with standing out and being a so-called 'misfit' in society, I am reminded of how a song like 'So Am I' can bring together people who have been marginalised, different, or just plain weird, to allow them to declare this as an anthem in their own lives, believing for themselves that they are ok to be misfits, because at least they are not alone in feeling as they do. Ava sings the song to the down-and-outs, the people that the world seems to discard, as we're reminded that if we '…ever feel like a misfit, everything inside you is dark and twisted, oh but it's ok to be different, cause baby, so am I, do you ever feel like an outcast, you don't have to fit into the format, oh but it's ok to be different, cause baby, so am I…' I've been able to relate to such a song as this- while I won't claim to know what it's like to immigrate to another country and struggle to live life on your own terms, I can relate to the song in the sense that my birth was premature (3 months!), and I was in and out of hospital for the first 5 years of my own life. Even now when I'm in my thirties, I'm still different compared to a lot of my friends and peers- I'm much more introverted than I care to admit, and my tastes in movies, music and TV shows often go against the grain. Nevertheless, I'm much more of someone people could label as 'a nerd'- and maybe I'm ok with the term, but the fact of the matter is, is this- 'So Am I' is relatable, and a song that has ministered in my own life of late…has God used this song to allow me to understand that I don't have to shy away from my introversion and my 'nerdy' qualities? Maybe. But herein lies this point- it's ok not to fit and be part of the crowd. Because once we are able to stand out and be ourselves (however that may look like), it can allow people to gain more confidence in sharing the things they've been going through as well- and thereby creating a safe place for people to be vulnerable and to be at peace and be ok with not being ok…there is an art to that phrase, and sometimes we can people-please all we like, and then lose our identity in the process. 'So Am I' encourages us all to see what our identity really is, and to seek and understand that we get more respect, recognition and love overall, in standing out, than in blending in!
'…I think now, in this day and age, everybody's trying to go with the trend and everybody's trying to be cool and everybody's like: I just want to do what I'm seeing on TV or what I'm seeing in movies. But, really, do what your heart wants to do, what your heart desires, in a way. What do you see yourself, when you close your eyes, how do you see yourself? That's how I am, and that's how I've become now, but I wasn't always like that. I was going with the trend for the longest time, then hated my outfits. I was like: I don't like this, I'm just doing what's cool. Really, it's to not go with what's around you basically what the lyric means, don't be like the neighbourhood, in a way…in "Psycho" we talked about psycho being redefined and really being a strong, passionate woman. This is kind of similar, it's like: anybody can feel misunderstood, anybody can feel like that and sometimes that is being called crazy. Then you start believing you're crazy, people say: you're a misfit. But, in reality, you're doing you and you're unique. It's so liberating: loving yourself and letting other people come into your circle and giving off that energy. I'm all about energy and I'm very superstitious, so I definitely believe all that…dark and twisted, it can mean so many different things. You feel dark in one, you're having such a great day, and all of a sudden you feel dark. You think these crazy thoughts and then you think its twisted. But, in reality, you're thinking outside the box, it's just not a normal thing in your head, but in reality, it's an amazing thing to think outside the box. I think thinking outside the box is something that should be the new normal. The first time I felt like a misfit is in seventh grade when I did get kicked out of middle school. And, it's funny cause I didn't do anything wrong, I just stood up to a bully. And for me personally, I was so upset at the time, but then I'm like: you know what, I do feel like a misfit, I feel crazy. Who gets kicked out of seventh grade? It's crazy. I'm 100 percent Albanian blood, and I feel like my background or where my family came from, they've always taught me to work super hard for what I have and they worked super hard for what they have. Growing up, they've instilled in me to really stand up for what I believe in and be opinionated. So, it's kind of in my DNA in a way. Even though I had to learn a lot growing, I had to go through a lot of growing pains. But really the song is about not fitting into the format that society wants to put us in. We have to be in our own lane, and we don't have to go into the, so called, recommended lanes. Do this, you should be doing this with your life; do what you want, it's your life. You live one life…'
Excerpts of Genius annotations for the song 'So Am I'
While both 'Sweet But Psycho' and 'So Am I' are easily the standout songs from Ava, she does have a few other tracks from her debut album that really solidify the album's theme, and really are just songs that are good. 'Torn' is a powerful ballad about the internal struggle someone has when they are faced with a major decision- in the song's case, it's if you leave or stay in a relationship, and whether the good points outweigh the bad and you see issues for what they really are; or are just blinded by whatever you believe you want to see. Ava's complimentary music video (which has her playing a comic-book style hero, taking revenge on her cheating boyfriend) is a nice touch, as this song takes it to another deeper level with the addition of the video and the complexities surrounding the animation and stunts of the video portion of the 3-minute unique anthem. 'Salt', released in 2019, is another single from Heaven and Hell, and employs string instruments with Ava's powerful vocals and a looping percussive beat, as the message of not crying over an ex, declaring that '…I'm all out of salt, I'm not gonna cry, won't give you what you want, cause I look way too good tonight…' is brought to the fore; while the following year in 2020, 'Kings and Queens' surfaced as a single- together with 'So Am I' and 'Sweet But Psycho', these three songs have become synonymous with Ava Max and her music as an interconnected thing. One cannot say 'Ava Max' without thinking about one of these three songs, and I'm sure automatically when we state these three tracks, maybe, just maybe, Ava Max comes to mind. 'Kings & Queens' is an empowerment anthem for women, and while I'm not the target demographic for the song, 'Kings and Queens' still packs a punch, as Ava encourages men to lift up women and champion them throughout life. Behind every family there is a good man, and behind every good man, there's a woman- and I think that phrase (dunno where I heard this from) is absolutely true. Often women in a relationship are the ones that hold it all together, even if us blokes want to get all the credit. But in reality, we take more credit than we're due, and it's the woman in the relationship that is the glue that hold things together, and we as men need to be humble enough to even admit that. As Ava relays on an annotation for the song on Genius, we're reminded that '…none of us can do things alone, it always takes a team. You always should collaborate with somebody. When I was younger, I always thought, "I could do all this on my own." No. We need each other. We need the support of each other and it's okay to accept that and it's okay to have help. And also with a lot of kings, they kind of don't want the support of their women. But in my family, my dad always told me the man is the head, but the woman is the neck that turns the head…'
'Who's Laughing Now' is a continuation to what 'Sweet But Psycho' was, and is a song about taking 'revenge' on people who have shunned you and spoken things over you that were not true, by asserting power and authority to you, that was once attributed to someone who abused it and used it to see you in a position of someone lowly. It's about coming over to the other side, travelling through the tunnel and convincing the naysayers and doubters that what you set out to accomplish, you did, thereby the song title 'who's laughing now'. It's about standing firm to what you believe yourself, travelling to become what you know you're capable of, and believing that what people have declared and spoken over your life, to be not true, and thereby, the fact that we are to be successful in our decision-making processes, is what will be a reminder for others moving forward when they see our lives- they will be laughing, but not because of gloating over us, but because of shame and embarrassment, that we probably undertook something that they couldn't. As Ava declares herself, '…"Who's Laughing Now" is actually, in a way, "Psycho" part two. The music video, I wrote it like that on purpose, because I really wanted to have different characters and I wanted it to feel a bit like how girls feel in industries. They feel like they're being called psycho because they're trying to show everyone, including men, in the workforce that they can be just as good as men, if not better. I always want to see women in positions of power because one, I think women are better than anybody on the planet and two, because we can do it and we work hard and we multitask, and we give birth. I mean, that's pretty huge. In the video, one of the characters is where I'm playing a psycho, which I'm not a psycho, but the doctor is basically telling me I am psycho. It's another continuation of being gaslighted in a way, so for "Sweet but Psycho," the meaning behind it is a girl being misunderstood and being gaslighted into the situation… I feel like it always happens to us. You kind of see it in the "Who's Laughing Now" video, where music instruments and music are coming out of my head. It's like, no matter how many men and executives told me no growing up and that I'm never going to make it. I've always had music in my veins. I always knew I was going to make it no matter what. That really is a representation of "Who's Laughing Now," [me] basically telling everyone to just f*** off…' 'OMG What's Happening' is a disco-funk/pop melody standing at 3 minutes, and while the song itself isn't necessarily one of the standouts for me (both lyrically and musically), the song still was a single, and delves into this theme about trying to reconcile what this person has done to you- they have a hold of your heart, and what you do and how you act is a direct result of whether you believe you want to be liked by this person. This questioning about what is happening to you should lead you to ask another question- is this love, or is this lust/infatuation/other confusing feelings? Because what we feel can in fact change all the time, but love, unending and abiding love, goes deeper than fluffy feelings.
Ava also introduces to us lesser-known tracks from Heaven and Hell– 'Rumours' unpacks a relationship and all the rumours that comes with the territory of being in relationship and people knowing about it- the song states that rumours can happen all they want, but ultimately at the end of the day, a love been two people trumps all the rumours, and that if someone is secure in their relationship, they don't have to worry about what people say. 'Belladonna' is a song that describes a person two-fold- to be a belladonna means that they are a beautiful girl, but the history and root word of 'belladonna' comes from the belladonna plant- it was used in Italy during the Renaissance times by women, and that in turn caused their pupils to be enlarged. That in and of itself may have been ok, but what came with enlarged pupils was a whole lot of side effects. The Belladonna plant contains a poisonous chemical, and that in turn causes side-effects of use- from red skin and blurred vision to fast arrhythmia heartbeats and fevers. So I guess for a lady to be described as a belladonna (as in the song), can be taken as a woman who is beautiful, but hurts people along the way, no matter how unintentional they seem to be? 'Born to the Night' and 'Call Me Tonight' speak about the themes of living life in the moment and seeking instantaneous hedonism ('Born to the Night'), as well as painting a situation in the song about a persona engaging in one-night stands, and the results being played out in the song. While neither track outright explains if engaging in instant gratification (of any kind) is celebrated or even condemned, both these songs remind us of what we as people need to do- do we want to be like these personas explored in these songs…and if not, why not, and what can we do to move from where we are now, to where we want to be? 'Tattoo' explores this need for wanting something of a relationship, in our lives very quickly, but then really understanding that relationships can be like tattoos- permanent. Do we want things permanent, and if not, then, are we leading someone else on, longer than we should? Or if we do want something permanent, do we even want it in the same time frame as the other person? 'Naked' rounds out Heaven & Hell; and speaks to this understanding that people often long for relationships, but still want to keep their cards close to their chest, not wanting to show people their true selves, because of insecurities, worries, not wanting to get hurt. 'Naked' allows us all to consider how vulnerable we want to be with each other, and if we don't want to share ourselves to others, to the extent that they want to share with us, then maybe, re-evaluation of relationships need to be had.
While Ava's primary album release Heaven & Hell being the main source of her radio singles in her career thus far, Ava's has nevertheless recorded a few other standalone singles and collaborations- not much, but still some, and songs that could possibly be on an album #2, if and when that comes (with the amount of success Heaven & Hell has had over the last year or so, it's a no brainer that Ava does album #2). 'My Way' was Ava's first single in 2018 (not included on Heaven & Hell), and standing at 2:22, this pop melody expounds on this issue that everyone in your life- your parents, friends, family, people you generally know, will tell you how to live your life- most from good intentions, but some advice, delivered in a way that it can be perceived that they want to control you. Whatever the case, advice will be given, and it is your choice to either nod your head and go along with it, or to carve out your destiny and do things your way (hopefully with the blessing of family and friends, of course). 'Blood Sweat & Tears' was revealed in mid-2019, and while not on the album Heaven & Hell, is still a song that holds up lyrically and in a vulnerable sense. The song speaks about giving your whole all to someone, everything that encompasses you, and in doing that vulnerable act, both you and the other person are able to stick together through thick and thin, because you know your vulnerabilities and still love each other regardless. 'Freaking Me Out', also released in 2019, speaks of losing yourself in someone else, feeling like you're losing your senses, as if you're morphing with the other person and becoming more of an extension of them, rather than still your own person, in said relationship (and that notion is very scary, and should freak someone out!). 'Not Your Barbie Girl' and 'My Head & My Heart' are on different versions of Heaven & Hell– 'Not Your Barbie Girl' appears on the Japanese version of the album, while 'My Head & My Heart' is released on a deluxe edition of the album unveiled at the end of 2020. Both songs are emotive and poignant- 'Not Your Barbie Girl' is a 'taking back power' song about being empowered as a woman, as Ava uses the lyrical structure and melody of Danish group Aqua's 1997 satirical song 'Barbie Girl' by calling the track 'Not Your Barbie Girl'. The song allows Ava herself to explore other musical styles- in it, she raps a little to bring to the foreground, a possible new direction she could be taking in the future; while the song itself speaks of how women have a right to control who ought to touch their bodies, as opposed to the 1997 'Barbie Girl', that states that the persona in question is ok with being objectified by people who see her as a 'barbie' and believe they can touch her like they touch a toy.
'My Head & My Heart' samples the melody of 'Around the World (La La La La La)' (a 2000 Eurodance hit from German group A Touch of Class), and in it, Ava delivers this understanding that there's a war going on inside of us, maybe even daily, for how we act and behave towards others. This light v dark is nothing new, and Ava reminds us all that '…my mind's got a mind of it's own right now, and it makes me hate me, I'll explode like a dynamite if I can't decide, my head and my heart are torturing me…when angels tell me run, and monsters call it love, my head and my heart are caught in-between…' There is a constant battle that rages inside of us, as we struggle to do good, but then often we go ahead and do the things we don't want to do (or even not do the things we know we should)- the song itself reminds me so much of the Bible Chapter & Verse of Romans 7:7-24 (posted in it's entirety in the paragraph below), as Paul describes the sinful nature in all of us, and reminds us that at times in our own lives, we long to be 'good', but sin profusely instead. 'My Head & My Heart' is a track full of duality and understanding that it is ok to acknowledge that we have this part inside of us that yearns to do the wrong thing, but then as a follow-up to acknowledging the part, to hopefully wage war on it (with God's help), understanding that to be bound by legalism and fundamentalism is to always feel shame, worry and guilt every time we do (or don't do) something- and thereby bringing us further and further away from our family, friends and God Himself, as we become more shameful of our actions. 'My Head & My Heart' implies that the head says something, while the heart says something else- and that is certainly true in how we conduct ourselves. We know what we should do and what is right and wrong, but often our hearts can be in the most deceitful of places and we think that something is good for us when it is the exact opposite.
'…what shall we say, then? Is the law sinful? Certainly not! Nevertheless, I would not have known what sin was had it not been for the law. For I would not have known what coveting really was if the law had not said, "You shall not covet. But sin, seizing the opportunity afforded by the commandment, produced in me every kind of coveting. For apart from the law, sin was dead. Once I was alive apart from the law; but when the commandment came, sin sprang to life and I died. I found that the very commandment that was intended to bring life actually brought death. For sin, seizing the opportunity afforded by the commandment, deceived me, and through the commandment put me to death. So then, the law is holy, and the commandment is holy, righteous and good. Did that which is good, then, become death to me? By no means! Nevertheless, in order that sin might be recognized as sin, it used what is good to bring about my death, so that through the commandment sin might become utterly sinful. We know that the law is spiritual; but I am unspiritual, sold as a slave to sin. I do not understand what I do. For what I want to do I do not do, but what I hate I do. And if I do what I do not want to do, I agree that the law is good. As it is, it is no longer I myself who do it, but it is sin living in me. For I know that good itself does not dwell in me, that is, in my sinful nature. For I have the desire to do what is good, but I cannot carry it out. For I do not do the good I want to do, but the evil I do not want to do—this I keep on doing. Now if I do what I do not want to do, it is no longer I who do it, but it is sin living in me that does it. So I find this law at work: Although I want to do good, evil is right there with me. For in my inner being I delight in God's law; but I see another law at work in me, waging war against the law of my mind and making me a prisoner of the law of sin at work within me. What a wretched man I am! Who will rescue me from this body that is subject to death? Thanks be to God, who delivers me through Jesus Christ our Lord!…'
Ava continues to present collaborations and special tracks- she collaborated with country artists Thomas Rhett and Kane Brown for a 2:50 anthem 'On Me', the theme song for the cartoon movie Scoob! that released in 2020, and while the movie itself wasn't as enjoyable as I thought it could've been (I still enjoy the earlier cartoon Scooby Doo TV series better), the song is a nice and breezy melody about friendship (albeit, according to the accompaniment video, a friendship between man and dog). 'On Me' is an overall great collaboration, and a reminder that if you want to preserve relationships, you have to put in the effort and time, and be humble enough to lend a helping hand to those close to you when they need assistance and help. 'Christmas Without You' is a Christmas pop melody unveiled by Ava in 2020, and in some ways, feels like a modern-day version of 'I'll Be Home For Christmas'- sung from the perspective of the person waiting for their special someone to come home for Christmas. A song that is as feel-good as it is compelling and poignant, 'Christmas Without You' uses a bouncy, retro-feeling to present essential truths about Christmas to listeners- that it is arguably one of the most special times of the year, not just for people who celebrate Jesus Christ's birth, but even for people who aren't as religious- there is a family aspect to Christmas that makes it one of the magical times of the year. A time where healing between families can take place; and hopes for a better tomorrow can come into effect. Christmas is a joyful time of coming together and giving gifts without the expectation of receiving anything in return, a reminder that Christmas isn't really Christmas without the people who you spend it with.
Ava's most recent single is 'EveryTime I Cry', and isn't necessarily the start of a new musical chapter for her, but rather, a continuation of Heaven And Hell. Highly emotive and poignantly delivered with grace and enthusiasm, Ava allows the song to breathe as the theme of letting go of your emotions, is shone through in the melody. Ava's passion is on full display, especially in the corresponding music video, and we see an artist bursting with possibility, intentionality and joyfulness, and 'EveryTime I Cry' is a song that allows us all to let out our emotions, no matter how ugly they may be. Lyrically similar to Cimorelli's 'Sad Girls Club'  (and to a greater extent, Sad Girls Club the album), Ava relays this truth (that still seemingly gets lost in translation) that it's ok to cry, to show emotions, to be a bubbling heap sometimes, because more often than not, anger issues and bitterness often arise from holding in emotions too much, bottling them up inside, and then letting them all out at once (which is very unhealthy). 'EveryTime I Cry' is a pop song at first, but it's much more than a pop track- it's permission to cry, permission to be as unapologetically emotional as possible, because holding close emotions that would otherwise have flowed right out, can often have negative effects on the body- what we feel inside for too long, can be showcased in various physical ailments, especially if we become reluctant to be vulnerable in life, for fear of this or that. 'EveryTime I Cry' is this notion that as we keep moving in life, we get stronger, not because of our successes, but because of our emotional moments, and our failures. We learn a lot from our experiences, and this track encourages us to stay true to that, so that we can live as hopeful as we can, knowing that our life being lived with abandon and free to feel emotions (no matter how uncomfortable they are), will hopefully give people a chance to open up in their own way, as well. Or as Ava herself puts it, '…the lyrics kind of speak for themselves. I'm trying to cry and get a little stronger. So every tear you shed is really talking about like…I mean, I've been through it. I'm sure a lot of people have been through it, just being in a place where you feel so hurt and not knowing if you're ever going to come out of it. And it's really just about knowing that every tear you shed, you become stronger, and you learn to become wiser and just better. I think it's good to know that if something good isn't happening now, and you feel sad or angry or upset, something incredible is just around the corner. And you have no idea. You just have to look up…'
Ava Max has been compared to Lady Gaga more times that people can count, and maybe that's because of her blond hair and her outlandish fashion-sense, or maybe it's because that people can see the connection in Ava's music, to Lady Gaga's as well, and maybe that connection is warranted. Whatever the case, the fact that Ava's getting connected to these artists at all, should seem like a compliment through and through. Because it is. As Ava herself has relayed to us about the comparison, we see that '…she [Lady Gaga] was one of the biggest – and still is one of the biggest – pop divas of our time. She's been around so long and she doesn't disappoint ever. Gaga also thinks out of the box and that's what the best artists do. No-one can do it like Gaga. So it's a huge compliment to me. She's Italian and I'm Albanian, so we're like neighbours…[in my music] meaning is number one. The second thing is, if it doesn't make me dance, I don't want to put it out. It's important to have fun in the music! I didn't want it to be depressing. I love singing ballads, but I also wanted everybody to have fun and dance…' It is in this quote that I have a lot of respect and admiration for Ava, I've always been partial to a few of her songs prior to me listening to her in preparation for this blog, and now that I've heard a lot more songs, I am able to say that she's one of the most unique and exciting up-and-coming artists of the next few years, and if the comparisons are true, through and through, Ava's influence in a pop industry that is as fickle as it is ever-changing, Ava's music ought to be of great importance to people who are feeling different or like they're misfits. Differences, be it in race, religion, sexual orientation or even socio-economic status, shouldn't be reasons for anyone to look down on anyone, and yet in the culture we are in today, that type of discrimination against someone for any of these reasons above, is clearly evident and seen. Which is a shame.
And thus, I guess it's Ava's mission to dispel a lot of those ideas that come into people's heads about assumptions made against a certain community or group. Because at the end of the day, we are a diverse country, a diverse nation, and a diverse world. There's going to be people in your life that think differently than you, believe differently than you, identify differently than you, and be of a different ideology/belief system/have different values. And that shouldn't be any kind of deterrent for someone to connect with someone else on a friendship level. For more often than not, we can learn a lot about ourselves and others from someone who is different, in ever aspect, than ourselves. For it's easy to show love, grace, respect, and dignity to someone who is the same as you. It' much harder to show love, grace and understanding to someone else, who may not share every little thing that's personal in your life. And here is the kicker- that no one is going to see your point of view by arguing a point, but rather, to love people without reservation, judgement or condemnation, giving people respect and dignity that they deserve, and understanding that we love others that are different from us, not because we believe that they deserve it (they totally do!), but rather, because we know that we have been loved beyond comprehension, when Christ died on the cross and rose again three days later, taking upon our sin on His shoulders, bearing everything that was meant to be ours to pay. Rising three days later and absolving our sins, is unconditional love personified in the name of Jesus- and if that has occurred for someone like me, who at times can falter and lose his way, what more effort do we have to do, in order to love someone different from ourselves?
Not much…and I guess, if Ava Max through her songs, like 'So Am I', 'Kings & Queens' and 'My Head & My Heart', can allow us to set aside differences for a second, and love people just like how Christ Himself loves us in our own despair and difficulties, then Ava has done her job. Ava's future in the music industry is bright, and while she can be compared to Lady Gaga for every day for the rest of her life, the fact of the matter is this- Ava's presence in the industry should continue. Even if her popularity doesn't become like Gaga's in a few years (because frankly, the unfortunate thing with fostering relationship with new artists is that it rarely lasts long- another 'new' shiny artist comes along!), her impact in music because of this album alone, should be reason enough for people to sit up and take notice. Heaven and Hell is by far one of the most underrated albums in all of mainstream music in 2020, and you can check out the review of the album on the site, here. Ava is here to stay, and maybe, just maybe, will continue to carry us listeners along for the ride, however long it takes for positive change to happen, and the impact on future generations to take effect.
Does Ava Max make the list for you all when you write your own 'Influential Artists of the next 5-10 years' list? Is there any song, like 'Sweet But Psycho', 'Torn', 'Kings & Queens', 'So Am I', and 'My Heart & My Head', that has impacted you on your journey through life thus far? Let us know in the comments. Till next time!