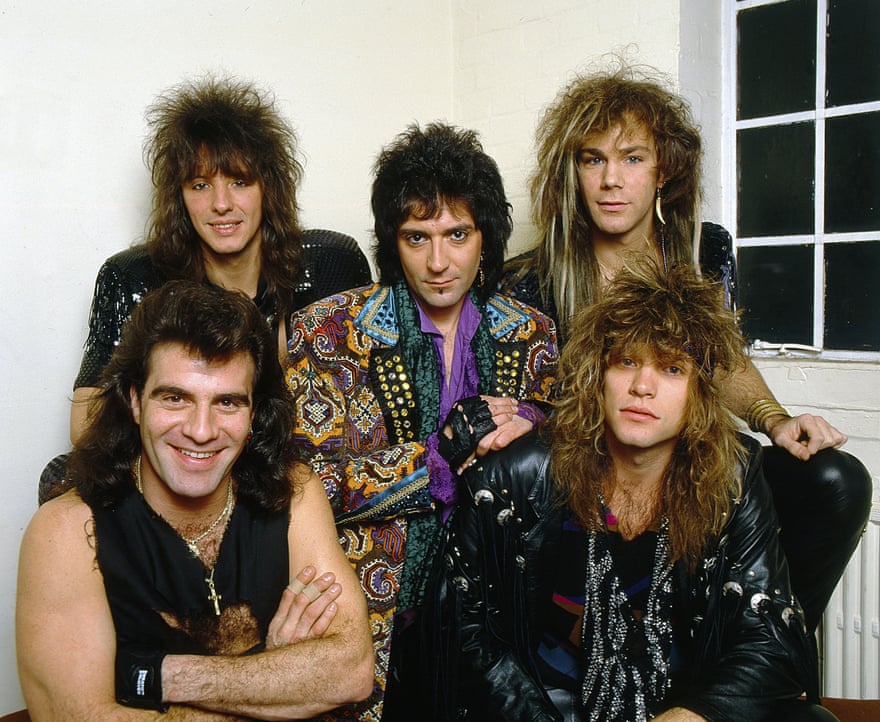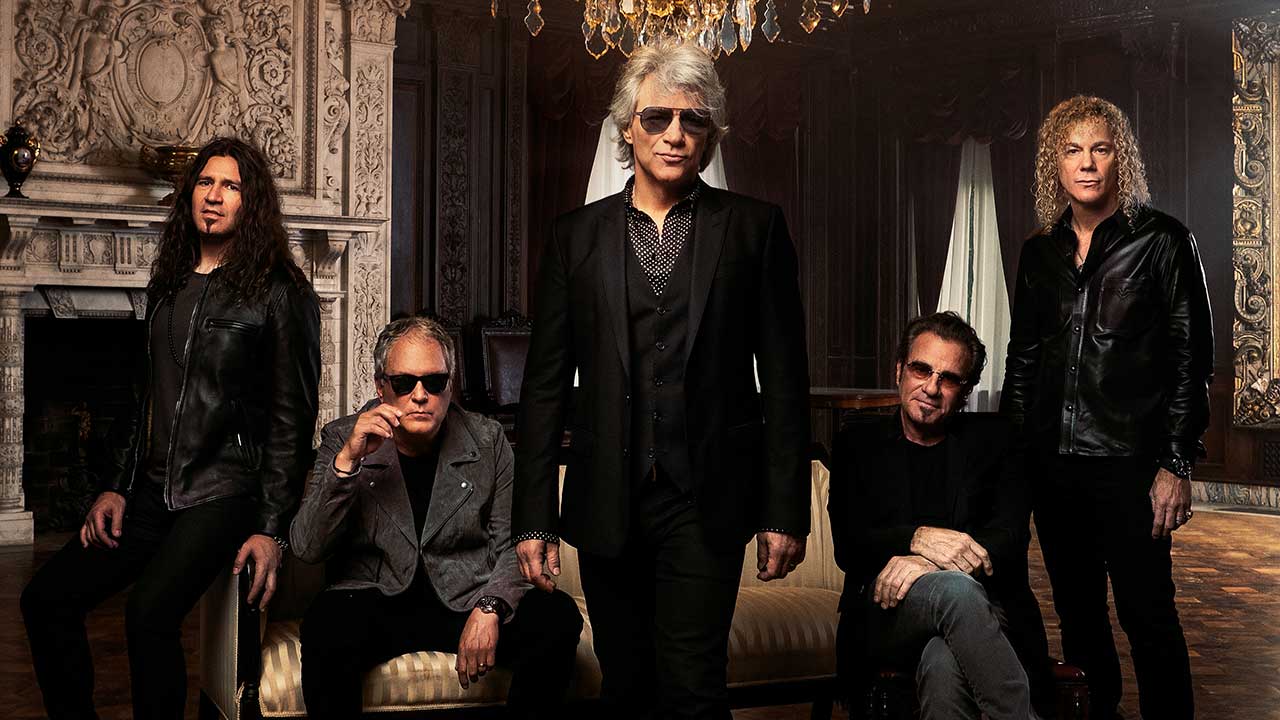 When both Jon and I were younger, the only music artists listened to Carman and Delirious?. I think I've mentioned this before in previous blogs and posts, and it may sound like a broken record. But Jon and I were sheltered growing up because we were born premature. Mum and Dad fussed over us like nobody's business, and while I'm not complaining; I am indeed cognisant and fully conscious and aware of the fact that both Jon and I didn't really have typical childhoods. We didn't go to pre-school, we didn't hang out with the other children around the neighbourhood, we were pretty homely people, and we were very selective in the music we listened to. Well, we weren't selective, but our parents were. Carman and Delirious? was our musical diet and we were none the wiser. Not that that was bad by any means. However we soon branched into more and more Christian music in 2006, and later on we listened to mainstream music on the radio and then on a more regular basis in 2019 when Jon and I started blogging about influential artists. So thus, as a consequence, we weren't one of those children who had a rebellious teenage phase of listening to 'unwholesome mainstream music' in order to rebel against our parents. In terms of coming into the whole experience of listening to mainstream music quite late in our years; both Jon and I gravitated to country music and pop music predominately. And thus, this meant that rock music wasn't the genre we gravitated to. It still isn't. I've heard stories from people on the internet as well as friends, how they disobeyed their parents when they were teenagers and listened to hard core rock artists like Kiss, Nirvana, Led Zeppelin, Pink Floyd, Radiohead, The Who, The Smiths, Midnight Oil, Foo Fighters, Pearl Jam, and Guns N' Roses to name a few (none are present within our many blog series!); while they might have seen a concert or two that their parents disapproved of. Compared to these 'out-there' tales, Jon's and my childhood was pretty tame; and we had no inkling of listening to any of these rock artists. Partly because we weren't in the know. Yet fast forward until now; and a deep analysis of what we've written about so far of rock artists in our blog series (artists not necessarily within our preferred genre) reveals some of the most popular and influential rock artists of all time. We've tackled some incredible heavyweights; and writing about influential artists will always be an honour- even now as we write about iconic and identity-building artists.
We knew of artists like The Beatles, Chicago, Fleetwood Mac, Billy Joel, Elton John, The Police, Rod Stewart, and Simon & Garfunkel- rock artists who were kind of pop as well, and all of these artists are artists we are going to be writing about in the coming weeks about their place in music history as iconic artists. While I guess you could say that perhaps the 'hardest' rock artists we are writing about within the coming weeks and months would have to be Cold Chisel (and Jimmy Barnes), David Bowie and Bruce Springsteen. Within the list of 100 influential artists, we wrote about rock artists like Lifehouse, Goo Goo Dolls, Train, Hanson, Evanescence, Hoobastank, Creed, U2, Bryan Adams, Switchfoot, Needtobreathe, Skillet, Nickelback, Linkin Park, Snow Patrol, Alanis Morisette, Avril Lavigne, and Natalie Imbruglia to name a few. However, as we now approach the 4th week of iconic and identity-building artists, let me briefly dive into quite possibly one of the best-selling American rock artists. Bon Jovi, led by front-man Jon Bon Jovi, has been around since the 1980's. We all know his hit song "Livin' On A Prayer". And I literally mean all of us. That song alone, like "Mamma Mia" (ABBA), "Hello" (Lionel Richie), and "My Heart Will Go On" (Celine Dion); is reason enough for Bon Jovi to be included in the list of being one of the most iconic and identity-building artists of all time. But like it is with any artist, the band's career is more than one hit song. Their career should be more than one hit song. And so, let me briefly for a few paragraphs or so, discuss Jon's biggest hits, his life behind the spotlight, and remind you all that good music is good music which stands the test of time. No matter if you come into a genre late like I have with rock music; you can still appreciate good art. And that is what I've learnt through Bon Jovi's rock music. I've also garnered a greater appreciation for the simple rock song, that's designed to get people dancing; as well as the complicated and complex reflective rock melody that is designed to get us all thinking. Bon Jovi may not be everyone's musical preference. But I hope that by introducing you to artists that you may not necessarily listen to naturally; that you are aware of what's out there. And know that not all music within a specific genre is evil like you might have been taught.
With Bon Jovi being credited as a band that has 'bridged the gap between heavy metal and pop with style and ease'; Jon and his band were prolific and popular during their heyday in the 1980's. With the band having already released 16 studio albums, five compilations and three live albums; they also have sold more than 130 million records worldwide and performed more than 2,700 concerts in over 50 countries for more than 34 million fans. Bon Jovi (the band) was inducted into the UK Music Hall of Fame in 2006, and into the US Rock and Roll Hall of Fame in 2018. The band received the Award of Merit at the American Music Awards in 2004, and Jon Bon Jovi and Richie Sambora were inducted into Songwriters Hall of Fame in 2009. As a band, Bon Jovi's musical style has been described as being glam metal, hard rock, arena rock, pop rock, and heavy metal; while his albums included plenty of stylistic and musical genre experimentation within the confines of rock music. You can read about the band's history on Wikipedia, or Jon's personal history on Wikipedia. I may have written more and more than was needed on previous blogs about these artists' personal histories and their pasts when I didn't need to. But as these are iconic artists… well, we all should know about them, shouldn't we? We all should know about their lives, shouldn't we? And even if we don't… we don't need convincing about someone's iconic nature by everything about them in their history, do we? A few songs and a few bits of information about what the artist believes and stands for, should be sufficient, am I right?
As far as a few more facts and figures go, well, let us learn a bit more about Jon- about things that make him tick, and about what he is passionate about, shall we? In 2012, Jon was ranked number 50 on the list of Billboard magazine's "Power 100", a ranking of "The Most Powerful and Influential People in the Music Business". I know, 50 isn't a huge ranking, but it is something, am I right? Am I correct to say that this ranking is because Jon is inherently dedicated and passionate about becoming one of the most influential people in music business, and thus he became that? Jon was also a founder and former majority owner of the Arena Football League team, the Philadelphia Soul for 4 years from 2004-2008 (similar to Ryan Reynolds and the football club Wrexham when he purchased it in 2021); while he also is the founder of The Jon Bon Jovi Soul Foundation, founded in 2006. You can read more about the Jon Bon Jovi Soul Foundation here (an organisation that I really respect right now!), but in the nutshell, the Jon Bon Jovi Soul Foundation (formerly the Philadelphia Soul Charitable Foundation) was founded in 2006, with the foundation being able to support community efforts to break the cycle of poverty and homelessness. And according to Wikipedia, on October 19, 2011, the foundation opened the JBJ Soul Kitchen, a community restaurant in Red Bank, New Jersey where patrons pay what they can afford for their meals, either with money or by volunteering work. On January 21, 2019, the restaurant provided free meals to government workers and family members who had been affected by the federal government shutdown. Two additional locations have been opened in Toms River and on the Newark campus of Rutgers University. Jon really has put his hand up in helping people who are less fortunate than him (reminds me of the verse in the Bible of Matthew 25: 31-46) and that is incredibly commendable and inspiring; he is doing the work of Jesus and shining a light to Him, probably even without knowing it. Jon really ought to be proud of himself- because that is what Jesus Himself has called us to do. To care for the least of these and the widows and the orphans.
On May 16, 2021, Jon received an honorary degree from Princeton University. He was recognized for his contributions in society areas, including music, history, education, literature, public service, public health, social justice and ending homelessness. Jon Bon Jovi has also recorded 2 solo albums- with the singles across these two albums including the songs "Blaze of Glory", "Miracle", "Never Say Die", "Midnight In Chelsea", "Queen Of New Orleans", "Janie, Don't Take Your Love to Town", "Ugly". However, … you didn't click on this page to read 'meaningless facts' now, did you? Because, and I think I've said this before as well, all of these awards mean nothing if the songs aren't touching your soul and your spirit. If these songs are not explosive, reflective, introspective, iconic, legendary, moving, inspiring, powerful, and just plain crazily awesome in a good way; then what is the purpose of this artist being in people's lives for all of these years? Bon Jovi's melodies are indeed the soundtrack to a whole generation, and are the unfiltered, raw, and emotional rock anthems that will live on in our hearts and minds and souls and spirit. They are synonymous with a certain point in time. Yet, like we all could probably guess, Bon Jovi does have a song that makes the band stand out amongst other bands and makes the artist worthy of all of these awards. That song, unsurprisingly, is "Livin' On A Prayer", and it is possible one of the most meaningful songs from the 80's, period.
That song [Livin' On A Prayer], God bless it. But, my God, who knew? Not us, I can assure you. It was created on a day when none of us had any ideas. We just had a conversation, and it came out of that. I'm sure happy my name's on it! I remember walking out of the room with Richie and I said, 'Eh, it's okay. Maybe we should just put it on a movie soundtrack.' Richie looked at me and said, 'You're an idiot. It's really good.' I said, 'I just don't know where it's going.' But it didn't have that boom-boom-boom bassline yet, so it sounded more like The Clash.
My life is much more normal than one would imagine. There are no platinum records hanging anywhere in my house. The trappings of rock stardom were never a part of my home. [When I was younger] I said, 'I want a tour with The Cars and Bryan Adams,' and all these pop groups, and my manager said, 'No. You're going to learn how to play with Judas Priest and Kiss and the Scorpions. Those audiences are loyal; pop audiences are fickle. So, we were packed off to open for Judas Priest, a heavy metal band I'd never listened to.
To be honest with you, I didn't have the capacity to handle drugs. I didn't find joy in it, and I didn't need to bury myself emotionally, so what was the purpose? Mine was as f**ked up as anyone else's [my childhood], but not enough to start using drugs. I saw a lot of friends die, or there was havoc in their personal lives, but I just didn't have the need or desire. I got the house in Malibu, saw the guys who are looking over your shoulder to see if they should go talk to someone else. That whole lifestyle was so vapid to me. I couldn't wait to get away from it.
"Livin' On A Prayer"… well, I guess I could talk about that song all day long. I first heard that single when punk band Stellar Kart covered the song from their 2005 album All Gas, No Brake. Since that time, this melody has been synonymous with the working-class men and women who feel like they're down on their luck. It's an 'everyman' kind of inspirational song, and as Jon powerfully and effortlessly conveys to us all that '…we've gotta hold on to what we've got, it doesn't make a difference if we make it or not, we've got each other and that's a lot for love, we'll give it a shot, woah, we're halfway there, woah-oh, livin' on a prayer, take my hand, we'll make it, I swear, woah-oh, livin' on a prayer…'; we realise that through these simplistic yet equally profound and compelling lyrics, that God is working. Jon has presented and cleverly crafted through engaging storytelling the story of two people who are doing it tough in the world. The song is set in the 80's, but the song is also applicable for these times too; and as the lyrics sing about 'living on a prayer', we are presented with a 'religious'-themed track about relying on the prayers of the people around you that you love and care about, so that you can make it one more day in this life. This song can also be about relying on the loving actions and the kindness of your friends and family to make it through life as well- the term 'prayer' can be loosely synonymous with the kindness and love of others; and in this way, the song does resonate greatly with a whole generation, and not just those who believe in Jesus. We all can feel down in the dumps and we all can feel hopeless and like the world is out to get us, like the personas in the song. But as Jon has outlined, with belief that things will get better, and with friends and family by our side, there's no reason why we can't give life a shot, no matter how hard and difficult it seems to be. The song also speaks about stepping out in faith and believing that things will get better in the end. Sure, the song is cliché, and the lyrics also seem to not be that lyrically creative. But… it's still moving, poignant and timeless. Isn't that the measure of something that will impact many generations?
I think the most interesting part of that song, it was the first time we ever used characters. And quite frankly it was because in our life at that point, in that juncture of time, we were 26 years old. I was. Jon was probably 24 at the time. And all we knew at that point was being on the road and women, so that's predominantly what we kind of sang about in those days. Then we decided to jump into the social lyric with 'Livin' on a Prayer,' and bring in two characters, Tommy and Gina, which essentially were some blue-collar people trying to make ends meet through life, and essentially that was my parents. It could've been Jon and I in that particular part of time. It could've been anything, but what that did, they became everybody across the world. Because at a time, every couple, no matter what, is going through that hardship where they're trying to make ends meet and it's not coming easy. They gotta get over that hurdle. So that was a very inspirational song, and it's morphed and transformed throughout the years.
It [the song] deals with the way that two kids–Tommy and Gina–face life's struggles, and how their love and ambitions get them through the hard times. It's working class and it's real… I wanted to incorporate the movie element and tell a story about people I knew. So instead of doing what I did on 'Runaway', where the girl didn't have a name, I gave them names, which gave them an identity… Tommy and Gina aren't two specific people; they represent a lifestyle.
"Livin' On A Prayer" alone catapults Bon Jovi into iconic status (there's even a website describing the song in great detail, like an essay-length level of detail!); but there are a whole other plethora of hits that remind us all of the staying power of this powerful, determined, persistent, and soul-impacting rock band. "Always", a powerful rock anthem present on the band's 1994 greatest hits album, is a hard-hitting melody about love and loss- like "Hello" by Lionel Richie, Jon eloquently and confidently sings about his love for someone who isn't in a relationship with him at the moment; and like "Hello", this song too is extremely creepy. It may sound like a sentimental and inspiring love song, with the lyrics like '…and I will love you, baby, always, and I'll be there forever and a day, always, I'll be there till the stars don't shine, till the heavens burst and, the words don't rhyme, and I know when I die, you'll be on my mind, and I'll love you, always…'; but even Jon himself spoke about the creepiness and ickiness of the song: It's a sick little twisted lyric. So many people feel it's so romantic and so wonderful, but truthfully, this guy is practically a stalker. He's a sick human being. "In These Arms", from the 1992 album Keep The Faith, is a U2-esque arena rock type melody, which speaks about a pure kind of love that someone is feeling for another, with Jon prayerfully and authentically expressing that '…I'd hold you, I'd need you, I'd get down on my knees for you, and make everything alright, if you were in these arms I'd love you, I'd please you, I'd tell you that I'd never leave you, and love you until the end of time, if you were in these arms tonight…'; while the head-banger and iconic single "You Give Love A Bad Name" propelled Jon to soaring heights back in the 80's, as it was the single prior to "Livin' On A Prayer". With this song being a track where Jon and his friends playfully diss and savagely put down an ex or someone that they know… in true rock'n'roll fashion; the group take the tempo down in the reflective and career-standout "Wanted Dead Or Alive", the acoustic guitar led ballad about the nomadic life of a recording musician, sung through the eyes of an outlaw in the wild west.
"I'll Be There For You" (no, not the Friends theme song!), is a passionate, vibrant, eclectic and impacting rock ballad, and again another winner for the band in my opinion (which has been examined and expounded upon at length in this article!); while "Bad Medicine" is a stirring rock anthem that speaks about wanting to be in a toxic relationship, and comparing an unhealthy and unbalanced romantic connection as 'bad medicine', with Jon exclaiming that '…your love is like bad medicine, bad medicine is what I need, shake it up, just like bad medicine, there ain't no doctor that can cure my disease…'. It's a typical rock song, which prefers rocking guitars and searing drums over positive and uplifting lyrics; although this song subtly encourages us (at least in my opinion!), to run away from deadly and poisonous relationships, because they will only bring us down. I don't know if Jon had that introspective angle in mind when he recorded that song… but that's what I get out of the song- thus I reckon Jon should be commended, as hopefully this melody can cause us all to look in the mirror and to leave the relationships that aren't building us up. "Born To Be My Baby", the spiritual sequel to "Livin' On A Prayer", speaks about the same characters- this time Jon gave them a happy ending, as he emphatically declares that '…you were born to be my baby, and baby, I was made to be your man, we got something to believe in, even if we don't know where we stand, only God would know the reasons, but I bet he must have had a plan, 'cause you were born to be my baby, and baby, I was made to be your man…': the rock melody is another track from the group that speaks deeply to my soul.
Unfortunately, "Living In Sin", though technically and musically brilliant, is a misstep, as Jon champions and glorifies cohabitating when you're not married. It's a melody that lyrically falls flat and is a track that to me isn't as inspirational and ground-breaking that people make it out to be. "Bed Of Roses", an epic rock anthem standing tall at nearly 7 minutes in length, contains lots of imagery, metaphors, and motifs, with Jon pouring out his thoughts and emotions about his lover (could the song be about his wife?). As the melody musically builds and builds, we are presented with one of the most moving and inspiring songs from Jon's career- he firmly champions his wife in the face of adversity, while also speaking about the music industry and the spotlight as a mistress- an industry that makes you feel good momentarily but doesn't satisfy in the end. A thought-provoking, uncompromising and unwavering melody, "Bed Of Roses" is actually quite sweet, as Jon expresses his undying love for his wife, claiming to want to 'lay her down in a bed of roses'- to take care of her; whereas we are inspired and encouraged to treat our spouses and significant others like that as well. "This Ain't A Love Song" an emotional and harrowing tale of a breakup, speaks about how much the ex has affected the persona in the track; and though Jon says outright that this isn't a love song, we all know that it is, as the melody features a broken-hearted person, reminding us all that we are human and we all go through hard times.
Well, being a father, being a philanthropist [is what defines me as a man]. Being the guy that was working in the food bank today and needs a shower desperately and probably should see a doctor for the hernia that I'm sure I have.
The model at my restaurants, JBJ Soul Kitchen, is that those in need volunteer for their meals and earn a certificate that will feed up to four family members. Due to the pandemic, we couldn't have any volunteers work. But we still had mouths to feed. So Dorothea and I worked five days a week for two months before we went to Long Island and opened a food bank that fed 6,000 people a month there.
From May through the summer, we worked there every day we were open. We've been working since the pandemic began, whether it was at the Soul Kitchen or at the foodbank here on Long Island, giving the food to seven pantries that myself and our foundation have been funding.
When you consider the people who are hungry, they don't give a s*** that I play music; they're grateful that I'm the guy that's giving them the palette of food every week. They never ask me about a record. They ask me about, you know, "Is the egg noodles coming next week?" "Are we getting more fruit?" And that's what I did this morning, from about seven o'clock today till about noon.
I came through that very Catholic upbringing. I went in and out of Catholic school a couple times and did have a problem with what had become the organized Catholic church, the stuff with the priests and altar boys. Not personally mind you. It was from the outside looking in, I wasn't touched by it. We were removed from it. Eventually I found spirituality. And now I think that I revert back to, whether it's just prayer and my connection, for a yearning for that kind of simpler time of my youth? But I do it more now than I ever did. I look toward some kind of higher power.
I think the division that's evolved in the last four to six years is an America that I'm afraid for. Bickering among political themes has become something that's dividing families—parents and kids, husbands, and wives. I'm worried about how we come together as a country. I'm so scared. I'm so scared. I'm scared.
When I grew up, the idea of the middle class in Sayreville, it was hardworking, blue collar, really white, but a really good hardworking solid town made up of second-generation, primarily European immigrants. Believed in this kind of John Kennedy mantra of we can do anything we wanna do, we can go to the moon, and so I grew up in this very innocent wonderful kind of time. And then I came to be old enough to vote and Ronald Reagan was telling everybody that there should be a car in every driveway and a chicken in every pot, telling Gorbachev to tear down that wall. It certainly wasn't the day and age my kids are growing up in now.
But it also allowed us to dream ridiculously big because we didn't know any better. You know I've told this story many times before: Bono grew up thinking about the Orangemen marching, and we grew up thinking about Little League and Pop Warner. It was many years after the race riots, many, many years after the work of MLK, RFK, Malcolm X. It was a different era.
Now my kid just graduated from college. Those poor kids missed out on graduation, the prom, turned 18 at home, given one hour of outdoor time, they were born out of 9/11. That's a s*** hand to be dealt. But on the other hand, I think they're going to be that next great generation, because they have to be. Are they going to have the same opportunities? What are the chances they're going to have a chance to sell 130 million albums?
As far as popular and impacting Lionel Richie songs go… I think I've written about all of the songs that he is famous for. I've certainly only covered around about 10-ish (or maybe even less) that the world knows- and for those songs, he is iconic and identity building. If someone is a Lionel Richie fan, chances are that they'd probably be impacted or changed by any one of these aforementioned songs, and probably no other song from outside of what I have written about. That's just how it was- that his first three albums charted well on the US charts, so did the last album Tuskegee in 2012. Everything else in-between didn't do that well. And so, this blog won't speak about those songs and those albums in detail. Just know that Lionel has more albums and more songs in his repertoire than what people know and love. If the general public know 10 or so, then there's probably another 30-odd worth writing about. And so… should I? Write about these lesser-known songs, I mean? If this blog were an influential artists of all time blog, then I probably would've to try to convince you all that Lionel is influential. But we already know he is iconic, and regardless of if I listen to these lesser-known songs and love them- what good is me writing about what people don't really know; especially in a series like this where I'd prefer to be more direct and succinct? … Lionel already is iconic (predominately because of "Hello") … and so, perhaps I'll let his songs and videos do all of the talking and explaining rather than myself. Lionel's brand of R&B and pop succeeded in the 80's and has now fallen flat; but that doesn't mean that it's any less moving or impacting.
Taken verbatim from my previous blog I wrote about Lionel Richie, I could substitute Lionel with Jon Bon Jovi, and substitute pop/R&B with rock. And this above paragraph would be valid. Because you see, Jon has had a brilliant and long-standing career. But his iconic and legendary standing would predominately and mainly be due to "Livin' On A Prayer" and the surrounding songs in that era. That's not to say that music from Jon post the 90's was bad. But it seems to me that critics and listeners place more emphasis on an artist's hits; and thus, in turn dismiss every other song as being irrelevant. But similar to what I said earlier in the paragraph linked above, does this mean that I should or shouldn't write about Jon's successes after the turn of the millennium? With Lionel, there was hardly any material that listeners and critics gravitated to. It was "Hello", "Dancing On The Ceiling", "All Night Long (All Night)", "Stuck On You" and a few others… and that was it. But with Jon; there are still some songs worth briefly discussing other than his hits from the 80's and 90's- if only for a short paragraph. It may not be much, and there may be entire albums that I don't write about for one reason or another… but there are still songs that show us that Jon is still relevant and relatable to society right now. "Have A Nice Day" is a possibly facetious and satirical rock melody about being kind to others you disagree with; and perhaps by showing love and joy to everyone around you, people who hate you can maybe see that you're not a bad person. With Jon proclaiming that '…if there's one thing I hang onto, that gets me through the night, I ain't gonna do what I don't want to, I'm gonna live my life, shining like a diamond, rolling with the dice, standing on the ledge, I show the wind how to fly, when the world gets in my face, I say, have a nice day…', we are inspired to show the world that we are unafraid to be ourselves and that we are unafraid to associate ourselves with people who are different to us; while Jon also gives us permission in this song to be as true and authentic as we can be. It's a rock anthem with weighty lyrics- and that's the kind of 'modern Bon Jovi' that I reckon the world needs right now. Similarly, "It's My Life" speaks about living boldly, with purpose and unashamed- and is another career-highlight and standout. The pertinent lyrics in the chorus outline that '…it's my life, it's now or never, I ain't gonna live forever, I just want to live while I'm alive, my heart is like an open highway, like Frankie said, "I did it my way", I just wanna live while I'm alive…', and with Jon thinking that the song was originally pretty self-indulgent; it goes to show you what can happen with the power of a song- the music video is the most viewed Bon Jovi music video ever.
"Who Says You Can't Go Home", recorded as two versions- a duet with Jennifer Nettles and a solo version, is a soft rock melody about returning home to your roots and being honest and true to yourself, while the song also speaks about staying grounded in your values, morals, ethics and whatever you believe in as a person; while similarly, "Do What You Can", another duet with Jennifer, speaks about helping your fellow neighbour and knowing that deep down, despite our differing values, that we all long for the same thing- to be loved, accepted, cherished, and to have a roof on top of our heads, food, water, security, safety and love from our family and friends. Written during COVID-19, "Do What You Can" is probably the most relatable Bon Jovi song right now, and as we are presented with a hard-hitting rock anthem, we are also encouraged to 'do whatever we can' to help those in need. Could Bon Jovi actually be acting out the teachings of Jesus with maybe Jon not believing it himself? "This House Is Not For Sale", an unfiltered, no-holds-barred, unapologetic and hard-hitting rock anthem, speaks about loyalty, dedication and standing up for what you believe to be noble and true- the metaphor of not selling a broken down house is what Jon sings about, but compares to the band members sticking it out together as a band for all of these years; though the song is far more reaching, and speaks about all of us knowing our identity and sticking by it through thick and thin.
"Limitless", a rage-against-the-machine and anti-corporate political track with a stirring music video, is one of Jon's recent tracks, and speaks about rising up out of the mundane and the monotony. As Jon fearlessly and vibrantly encourages us all to think for ourselves and not accept everything that is told to us, this rock melody proves to us that Jon still has something moving and powerful to say, and that his relevance isn't limited to yesteryear; while the personal and emotional melody "Burning Bridges" speaks about Jon parting from his label of 32 years (Mercury Records), and him feeling all of this pent up raw emotion and putting that into a 'bitter and twisted' melody. "(You Want To) Make A Memory", a melody of desperation, longing and desire, has Jon singing to an ex about recapturing the special loving moments they had when they were together; while the anthemic and powerful rocker "New Year's Day" has the vibe and atmosphere of U2's song of the same name- this melody is a celebratory and joyous occasion as Jon and his mates toast to new beginnings and celebrate the ups and downs of life thus far. According to Jon, the melody was about the 'rebirth of the band'. However, I reckon Jon has probably written and sung his most powerful and impacting song of his career just recently- "Story Of Love", a single from 2020, is yet another single that has touched my heart and soul. The acoustic ballad speaks about parents loving their children and always wanting what is best for them; and as Jon earnestly and vibrantly cries out that '…fathers love daughters like mothers love sons, they've been writing our story before there was one, from the day you arrive 'til you walk, 'til you run, there is nothin' but pride, there is nothin' but love, and that's the story of love…', you can't help but feel emotional and proud of where the band has come from their humble beginnings in the 80's until now.
I think experience has probably given me that ability [to write pop songs about even the most harrowing of situations and experiences], to be honest. Now I find that I have nothing left to really prove, and I have nothing to hide. And the world is in such a place that I felt that I could bear witness to history, as long as I was willing to be that witness. I am but a witness to history.
The events I touched on in 2020 touched me. Topics such as veterans dealing with PTSD, gun control, inequality, racial injustice, and many others have an unbiased seat at this table. I didn't take sides on any of these important issues. I just reported on them factually. That was my technique throughout the process. Make it very obvious what the song is about and where I stand, but don't wave a finger, don't be accusatory, that was what I set out to do. Truthfully, I'm at a point in my career where I know what I do for a living, but it doesn't define me; it's just what I do.
I did this record to get back to the reason why I wanted to do it again. I'd been going through a tough period. In light of what happened with Richie and his kids, his leaving us like that, and not staying to talk. It was very hard for all of us. And it took its toll on me.
The band is a family inasmuch as we had grown up together, done everything together, we had ups and downs, but we never deserted the ship. Whether it was work, or the death of parents or divorces or fame or confusion. We had alcoholism, it got to the point where we had to make decisions that weren't in the interests of the band, that was for sure.
And so anyhow we came through it. And This House Is Not for Sale [the first release after Sambora left the band] was a kind of waving my fists in the air, saying "I refuse to let my house crumble," but it's tough finding people who want to go out there and then showing them how to play the songs and write the songs and have something to say.
It certainly wasn't going to be a big pop record because I'm just not in that place. So, then I needed to get in touch with that gift that I have for writing songs. So, I've worked very hard, whether it was on the record or lately on myself or my relationship with Tico and Dave, so that we got stronger as a unit. And it turned out to be really great because we got tighter and as a result, we felt we, the collective we, did no wrong. In a strange way my forgiveness for Richie allowed me to grow, and David to grow, and Tico to grow into who we are today. Because we were forced down a different road. You don't blame someone for that, you sort of have to say thank you, because it helps you continue your little journey. Sometimes someone has to get off an exit in order for you to continue this journey.
Bon Jovi as a band has had plenty of hits and plenty of awards. Plenty of songs have shot up the charts, and as you have read this blog, I'm sure you can agree that it's not just "Livin' On A Prayer" and that's it. That song may be all that the general public and casual listeners know. But there's more to Jon Bon Jovi than what meets the eye. Although, as I mentioned before; I've often said that influential artists are influential because of what they have done outside of the spotlight. That is true. But iconic and identity building artists, like Bon Jovi is? They're famous because of their presence, that one song that worms its way into listeners' hearts, and the feeling people get when they hear the songs. Jon's music, like Celine's, Lionel's and ABBA's, is magical, and on another level. Fair enough, it's probably too political or too 'social commentary' for today. But dare I say, Bon Jovi's songs overall are God-breathed (particularly melodies like "Do What You Can", "Who Says You Can't Go Home", "This House Is Not For Sale", "New Year's Day", "Limitless", "Story Of Love", "It's My Life" and "Have A Nice Day")! I may not still be an all-out rock fan, but Bon Jovi, with some substance in these lyrics, have probably turned me into one. It is true that I have not written about the 'middle part' of Jon's career- albums like Lost Highway (2007), This Left Feels Right (2003), Bounce (2002), The Circle (2009), and What About Now (2013). You can view all of Jon's discography here as a band, and it's evident that I missed quite a lot of albums. But I guess they're for you to peruse at your own leisure.
It's inconceivable for me to write about every single track that resonated with me. Because if I did, then I'd be writing for tens of thousands of pages, possibly more (and yep, this isn't literal, but a hyperbole, but I digress). And so, by highlighting Jon's beginning part of his career and his latest songs; I guess juxtaposition can be used. Jon wears his heart on his sleeve even now, and he's still passionate even now. And so… as a rock artist and as a rock band, Bon Jovi are the exception in a sea of other rock bands trying to make it big. These guys still have something to say, and these guys are still relevant. Sure, you all may disagree with me, and that's fine. But if we still rock out to "Livin' On A Prayer" even now, what is that saying? Surely it can't all be about the music, can it? What is next for Jon and his friends? The future isn't known, but maybe more albums? Jon still is the founder of his foundation JBJ Soul Kitchen, so I'd imagine that he would be still partaking in an active role in that. You never know- he might surprise us and release a Christmas album or an acoustic album. But if he doesn't, that's more than ok, because like every other artist we've written about in this series; Jon has earned his time in the spotlight and his time away from the spotlight. Bon Jovi is iconic. You might not believe me, but they are. And as I finish this blog, let us remember that all it takes is one song for you to make it; but it takes many more songs to convince everyone else that you're not a one-hit wonder. Jon has done that. And… he's an actor too somewhat (which is a great skill to have if ever he wanted to pivot into a new direction). Bon Jovi's presence in this industry is inspiring; and his thoughts about the ever-evolving music industry are even more humbling and moving. "Livin' On A Prayer", when hearing it now, might sound basic. But shall we dive deeper into Jon's discography because of this one song? Is that song worth telling the world about and has Jon reached more dizzying and stratospheric heights higher than ever? Are sales more important that storytelling and changing people's lives, which is what Jon is doing now? Something to think about as we dwell upon one of the most inspiring rock and roll artists ever!
I think that my goal is just to try to be a better version of myself every day. Just try to do something to better yourself. Even if that something is just… sleep. You know? Just something to make yourself better, I don't mean a better singer or a better rock star. A better person.
A lot happens between 48 and 58. I sort of joke that 50 is the last decadent birthday, but by 58 you have a different kind of perspective. And I'm not old enough to start thinking about mortality, I think that's still another ten, twelve years ahead of me, but the idea that we're not the kid in the room anymore.
48, 58—you're sort of accomplishing or have accomplished the great things that you're gonna do, and that's all well and good, but what matters more is what you're building with your family. Because those two chapters, you can't f*** up either one of those or they're gonna scar you.
Fix those circumstances and get them right now, start writing your own chapters. Live with them. Make them something worth reading again.
Does Bon Jovi make the list for you all when you write your own 'Iconic and Identity-Building Artists of All Time' list? Is there any song (other than "Livin' On A Prayer", "Always", "You Give Love A Bad Name", "I'll Be There For You", "Bed Of Roses", "Do What You Can", "Who Says You Can't Go Home", "This House Is Not For Sale", "New Year's Day", "Limitless", and "Have A Nice Day") that has impacted you on your journey through life thus far, or even your walk with God? Let us know in the comments. Till next time!