So it's been around 3 and a bit years since I started a blog series that would, for lack of a better term, revolutionise my life in terms of the music I would listen to, as I understood over the last few years, the vastness of music out there for one, but also, the notion and understanding as I grew up as a Christian in the 1990s, that mainstream music was downright 'evil', was totally false. Throughout my teen years, that notion of mainstream music =  bad started to become undone, and it was this blog series that really stretched me in terms of what was deemed to be 'mainstream' and 'Christian', especially when over the last few years, there had been many collaborations in music between Christians and…well, everyone else. for KING & COUNTRY's 'Together' was collaborated with Kirk Franklin & Tori Kelly, Tori herself also lent vocals to the smash-hit Cory Asbury penned 'Reckless Love', country singer-songwriter JoDee Messina also recorded her own version of the powerful (yet controversial) worship hit 'Reckless Love'; while Lecrae collaborated with artists like John Legend (Drown) and Ty Dolla $ign (Blessings), whilst his song 'Comin' in Hot', a collaboration between himself and fellow CHH artist Andy Mineo, has gained the most traction and popularity (out of all of Lecrae's songs) amongst the mainstream music media space…ever.
In 2020, Chris Tomlin collaborated with a whole bunch of country artists (Lady A, Brett Young, Cassadee Pope, Thomas Rhett, Florida Georgia Line) for the country/CCM crossover album Chris Tomlin & Friends, while not too long ago, Tauren Wells and H.E.R. unveiled one of the unlikeliest of collaborations…ever. 'Hold Us Together' has been a powerful song since it's unveiling as just a H.E.R. song as the end credits to the Disney + movie Safety, but the song took on new life when it was re-released around six months later with the injection of Tauren's vocals, making the song, that already had a gospel feeling, become more worshipful…who am I kidding. The song was already worshipful. TobyMac and Sheryl Crow came together just this year to re-record Toby's most recent single hit, 'Promised Land', and who knows, that could release on country/folk/Americana radio in the future…maybe. Christian and mainstream continued to collide over the years, with for KING AND COUNTRY & Echosmith collaborating on the duo's chart-topping radio hit 'God Only Knows', while Joel & Luke also collaborated with one of Country music's OG artists, Dolly Parton, for said same song. Dolly also lent her vocals to another CCM artist's track, Zach Williams's 'There Was Jesus', to much critical and commercial acclaim, while country music's representation within CCM didn't end there, with up and coming country artist Carly Pearce delivered a duet with Matthew West on the track 'Truth Be Told', a song that I reckon, sounds better as a duet. Up and coming country artist Lauren Alaina and up and coming CCM/pop artist Riley Clemmons created what I reckon is one of my favourite duets in recent memory, 'Over and Over', around a couple of years ago (a song that could've succeeded in country radio, but was never given a chance), and let's all not forget that all those years ago, needtobreathe collaborated with pop icon (at the time) Gavin DeGraw (who's still making music now, but not as popular as before) on the 2014 CCM-pop crossover hit, 'Brother'? I say all this to say, that over the years, the lines between Christian and gospel music, and everything else, seems to be blurring together. And that is ok.
Never before would I have said that the blurring of CCM and anything else was ok, at least, that wasn't until I decided to leap into this blog post series way back in 2019. Initially projected to just be a one-blog-a-week-for-a-year music experience and experiment, what started off as a 52 week exercise ballooned into 100 Influential artists, and a further 50 up-and-coming artists (granted looking back at the 50 artists now, the way we classified 'up-and-coming', all throughout the 50 blog posts, ranged from fast-and-loose, to a much straightforward definition). Artists like Rascal Flatts, Goo Goo Dolls, Adele, Justin Timberlake, John Mayer, Colbie Caillat, Josh Groban and Richard Marx, were all considered influential, and were discussed at various in-depth lengths throughout the last few years, while artists like Maren Morris, The Shires, Chris Stapleton, Mandy Harvey, Colony House, NF, The New Respects, Lauren Alaina, Peter Hollens, Zach Williams and Maddie & Tae were all classified as 'up-and-coming' and were written about accordingly. I know looking back on it all, both lists (the 100 influential artists and the 50 up-and-coming) were flawed to some extent, but needless to say, this musical journey and blogging experience has been a great eye-opener for myself and my brother. And whilst I may write about a different list if I were to have started my blog series now, the fact of the matter remains as this- that these 150 artists we've discovered and discussed over the last 3 years have reminded us of how God can use whatever music He chooses to, to challenge us and remind us of His great love, grace and mercy.
With as many music genres as they are artists (and then variations and sub-genres within that genre itself), music is a great and diverse way for God to use and express His faithfulness to His creation, and whether we attain the understanding of God's love through a Steven Curtis Chapman song, a Steven Malcolm song or a Stevie Wonder track, well, who am I to judge who I believe God can and cannot speak through in terms of Christian and mainstream music media? My brother and I have had a great run in writing these blog posts, and the journey isn't fully done yet. After I take a look back at the 50 artists which make up the Influential Artists of the Next 5 – 10 Years series and discuss (in short, 1-paragraph for each artist) and delve into the phrase 'where are they now' for each artist, my brother and I are going to tackle our most daunting (and maybe even the most exciting) part of the blog series yet- embarking on another journey of 50 artists altogether- this time it's the classic and renowned artists that are in a whole new league entirely. Artists like Elton John, Lionel Richie, Keith Green, Larry Norman, Rich Mullins, Michael Jackson, Queen, ABBA, The Beach Boys and of course, Elvis, will be discussed in a series that I'm sure will stretch my brother and myself beyond what we could possibly think we could undertake…and that's ok. Until such a time, my brother will be writing his own musings and thoughts about where artists are now that were discussed within the main blog series of 100 artists, while I will take the reins and try my best in writing about the up-and-coming artists, and where they are, at the moment.
While I take my head and dive into the music and lives of artists for Maren Morris, Rachel Platten, Lauren Alaina, Dami Im, Kelsea Ballerini, Lindsay Ell, Cassadee Pope, Julia Michaels, Hunter Hayes, Hailee Steinfeld, Dua Lipa and Shawn Mendes (to name a few), I realise and understand, that God uses the broken to minister to the broken, and sometimes he uses CCM artists who seemingly have it all together, but more often than not, His love, grace and mercy can shine through, even in the music of the most unlikeliest. Yes, some artists within these 50 up-and-coming blog posts do come from left field, but all in all, I've been challenged in my own walk with God, through these last few years, and especially this last year, as I tackled and wrote blogs #41 – 50 of up and coming artists, and my brother delved into blogs #81 – 100 from the original artist list of influential artists. Needless to say, feel free to stop right now if you don't want to read anymore and check out where some of these artists are right now, but if reading about the current state of where artists like Alessia Cara, Tori Kelly, Jess Glynne, Lauren Daigle, Jordan Smith, Marc Martel and Philippa Hanna are right now, is something that you all might be interested in, then read along and find out.
Maren has had quite a ride in terms of music, ever since we wrote a blog about her in April 2019. She released the stand-alone single 'Better Than We Found It' that spoke about racism and standing up for your own beliefs, a song in this day and age, reminded us to leave this world better, than it was when we arrived- a simple enough concept, but something we as humans forget to do at times. So, it was great for Maren to remind us of our continual responsibility to ourselves and to people around us with regards to racism and every other -ism there is out there, exacerbated to the fore over the last few years. 'Just for Now' and 'Takes Two' also unveiled in 2020, while Maren and husband Ryan Hurd collaborated together on 'Chasing After You', in 2021. Maren also gave birth to her two children post-2019, while we as a site reviewed her recent 2022 album Humble Quest not too long ago, with that album in particular coming out from left field and becoming one of 2022's best albums thus far. Maren started the ball rolling in terms of looking at artists who are current and popular now, and artists who we deem to be impactful in years and years, so her music will always be sentimental to us in that regard. Will we hear another collaboration from her that is just as big as 'The Middle' ('The Bones' is a collaboration, but it's impact unfortunately hasn't even come close to 'The Middle' yet) in the upcoming years ahead? Only time will tell.
Lauren's voice has always sounded like Adele's, but it wasn't until 'You Say' and the popularisation of that song within the realms of mainstream media, that I stopped and realised, 'yeah, Lauren does sound like Adele. Big time'. And that can either be a help or a hinderance. And maybe for Lauren herself it's been a bit of both- from now on end, all I can do now is listen to Lauren songs and think 'yeah, she does sound like Adele, and I dunno how she'll break out of that mould, now'. But then on the flipside, her vocal similarity to Adele will hopefully bring in more Adele enthusiasts, into the fold of Lauren's music, and her music will become more popular because of that. Needless to say, Lauren's journey post-2019 has been one of relative quietness. She still hasn't released a follow-up album to her 2018 explosive mainstream-charting Look Up Child, while her involvement in a Sean Feucht concert back in the end of 2020 caused some stir and divisiveness. Lauren has since released two brand-new songs in 'Tremble' and 'Hold Onto Me', both reviewed by the site, as we eagerly wait to see what God has in store for this Louisiana native in the upcoming year ahead. Would any album of hers that she creates in the future reach to the heights of Look Up Child? Probably not. But one can only hope.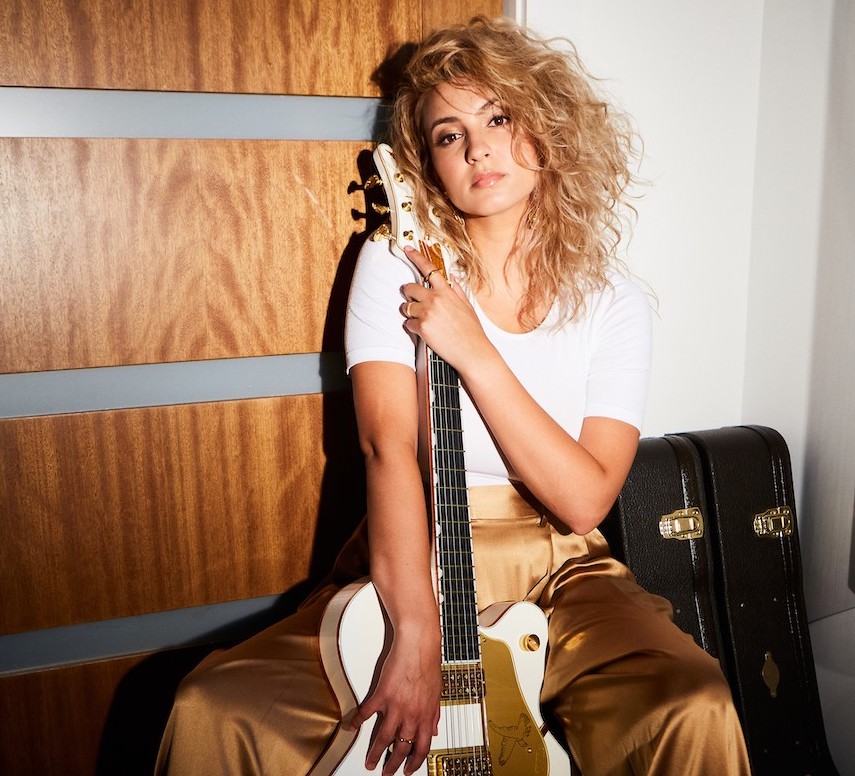 Known for her powerhouse vocals and her bubbly personality, Tori's music has always stirred the sweet spot of our hearts, whether we loved mainstream music, CCM or both. Since our blog about her in 2019, she's released an album in Inspired by True Events, an album that we unfortunately didn't review at the time for a reason I can't recall. Nevertheless, we since reviewed Tori's 2020 Christmas album A Tori Kelly Christmas; while Tori just recently unveiled her 2021 single, 'North Star', from the television event, Zoey's Extraordinary Christmas, as well as her 2020 quarantine EP Solitude. On the acting front, Tori reprised her role as the voice of Meena the elephant in the animated comedy Sing 2, a movie that surpassed (I firmly believe) the first animated movie Sing in every single way. Tori also contributed to the soundtrack album of the 2021 film adaption of Dear Evan Hansen with her acoustic take of 'Waving Through A Window', while at the end of 2021, Tori wrote her own children's picture book The Curly Girl Blues. All in all, a busy time for this CCM/pop crossover artist, while the icing on the cake for her career thus far, would have to be her collaboration with Kirk Franklin and for KING & COUNTRY on the powerful radio hit, 'Together'. Maybe another full-length album in the near future?
The girl that'll be remembered for songs like 'How Far I'll Go' and 'Scars To Your Beautiful', is somewhat of an underrated artist, as Alessia's popularity right now isn't as high as it was when Disney's 2016 movie Moana released. While her popularity decreasing is indeed sad, her music and her influence still hasn't wavered- in 2019 she unveiled This Summer, and also contributed to the film The Willoughbys as a voice actress, as well as collaborating on 'I Choose', specifically for the movie. A holiday EP (Holiday Stuff) followed along, while her most recent musical effort is her full-length third album, In the Meantime. Since then, she's been quiet, and that's quite understandable when you have to manage and navigate conditions like synaesthesia, keratosis pilaris, and alopecia areata, alongside other mental health issues and insomnia. Here's hoping that stardom at such a young age, hasn't exacerbated any of Alessia's conditions, and here's hoping she comes back, stronger than before, and ready for another album as a by-product.
One of the pop mainstream artists that actually acquired my attention way back in the mid-2010s with her powerful radio hit 'Fight Song', it's no stranger that Rachel's music is powerful, compelling, and uplifting. Since the blog post we wrote about her though, she's been 'slowing down musically' of late, even though post-2019, she's unveiled songs like 'Soldiers', 'Little Bit of Love' and 'Wonder'. She's given birth to two daughters since 2019; and has been very vocal online about her post-partum depression, that she experienced in the direct aftermath of both of her pregnancies. While little, if any, is known about if or when, she'll release a new album; what I will say is this- that her rise to stardom with her song 'Fight Song' will unfortunately be her magnum opus, not because that was her peak quality-wise in her music craft, but because that's all people know about her. Which is a shame though, because in my opinion, there's a sense of maturity and lyrical richness about the songs on Waves, compared to that of Wildfire. Here's hoping album #3 is actually happening. If not, at least we have both Wildfire and Waves to continue listening to, right?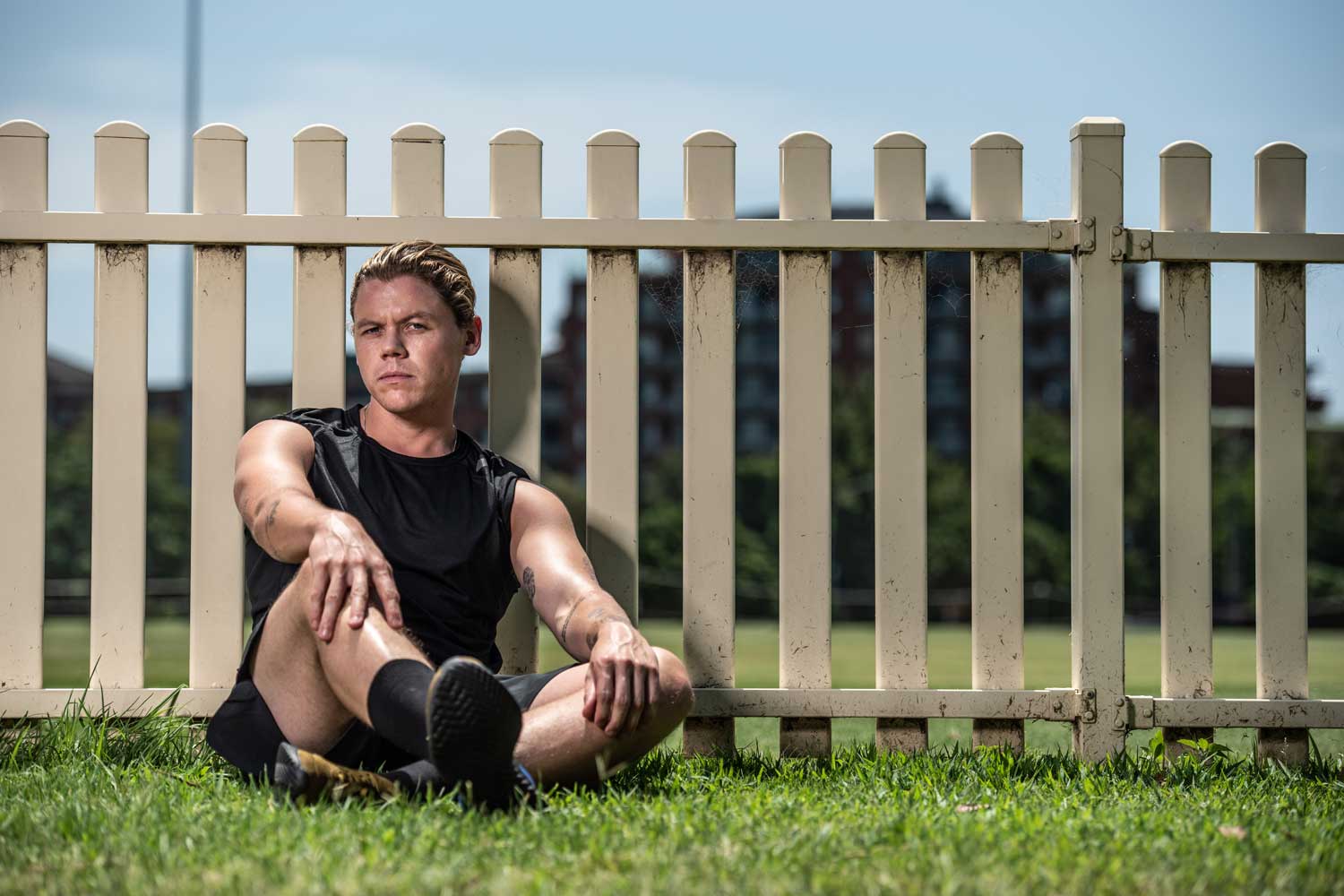 Well, I don't really know what else to write about Conrad, other than what was expressed in the blog, a few years ago. Because whatever was said all those years ago…well, that's it. Except for the collaboration between Conrad and ARTY for a song called 'Kingdom'. So I guess in hindsight, I dunno if Conrad is even deserving of being named an 'Influential artist' of both now and into the future. But that's the beauty of perspective, isn't it? Will he even release anything in the future? That remains to be seen. I mean, his song 'Healing Hands' is still in rotation on my local Christian radio station, and since Conrad's album Life, the song 'Changing' was covered by British actor/singer-songwriter Luke Evans, so that's got to be something, right?
Since we explored Jess's music three years ago, there isn't really much to tell. There's been numerous instances in 2019 where she cancelled tours and entire set lists with little to no warning; and has since been banned from the Isle of Wight Festival because of such perplexing behaviour. While her music has always stood tall and has been inspiring, it's does seem unfortunate that Jess's touring life has come under such scrutiny. She's also been in the media and criticised for using a transphobic slur (even though she herself is bisexual and part of the LGBTQIA community), in 2021, while also splitting from her label Atlantic Records in January 2022, before signing another deal with Roc Nation in March of this year. Is there new music on the horizon in spite of all of the behind-the-scenes kafuffle? Who knows? Maybe. Till that time when new music comes (if it does), let's just listen to songs like 'I'll Be There', 'All I Am', 'Hold My Hand' and 'Take Me Home' on repeat.
Forever known for her role in Glee, Lea Michele's vocal range is something to behold of, and I personally think in decades upon decades time, she'll be remembered more for music than for acting. That's neither here, nor there though. Since the blog post about her music in 2019, Lea's been embroiled in controversary surrounding a few ex-cast members from her time in Glee, and while controversy of any kind isn't great on anyone's career (actor or musician), Lea right now seems to be taking all that in her stride. She's apologised, and now in 2022, as seemingly moved on, from when the controversy sparked outrage in 2020. At the end of 2021, Lea released Forever, a covers album created in the vein of lullabies, recorded for her family, and presented in a way for people who have young families could listen to popular music, delivered in a setting where their young children could fall asleep to songs that the parents know- maybe a great way to introduce classic songs to children under 5? Since Glee, Lea's starred in Scream Queens and The Mayor– is there anything else on the horizon? Maybe, maybe not. She does have a young family, so maybe she wants to be a mum first, before she dips her toes back into acting, music, or maybe even both.
Here's an artist that's been at it since 2005. So, is he really 'new'? No. In hindsight, I think Matthew should've been written about in the main 100 Influential Artists list, and for KING & COUNTRY could've been written about here, but such is life with hindsight. Nevertheless, for Matthew, it's been his work post-The Story of Your Life, when he has actively chosen and decided to write and tailor his songs based upon other people's personal experiences instead of his own; that has become truly influential, as albums like Into the Light, All In, Brand New and Live Forever form the backbone of not only quality CCM albums released this past decade, but quality albums full stop. Matthew unveiled Brand New just a month or so after we posted this blog back in January 2020, and out of that album, were singles like 'What If', 'The God Who Stays', and 'Truth Be Told' (that was re-recorded with the addition of country singer-songwriter Carly Pearce), while Matthew also released standalone singles 'Take Heart', 'Quarantine Life', 'Gobble, Gobble', 'Wonderful Life' and 'Me On Your Mind' during 2020/21, while Matthew also unveiled his Christmas album We Need Christmas in late 2021, inclusive of the title track that was co-written with Maddie & Tae (and recorded the year previously on Maddie & Tae's Christmas EP, also titled We Need Christmas). With Matthew's new songs 'Wonderful Life' and 'Me On Your Mind' not attached to any album thus far, maybe there's a new album coming by Matthew in the upcoming months ahead? Maybe more music collaborations between him and other 'mainstream' artists in the future? We hope so.
Rounding out artist #10 in this 'Where Are They Now' 1 – 10 blog post, about artists we discussed during 2019/20, is Zach Williams, quite possibly one of the standout new Christian artists to ever grace our CD players and radio stations this past decade. 'Chain Breaker' the song is just as powerful now as it was back then when Zach wrote it back in 2016, while Zach's unveiling of his 2019 sophomore album was met with acclaim by first the CCM community, and second, by mainstream circles too, primarily because of his duet with Dolly Parton on the song 'There Was Jesus'. Ever since then, it's been up and up for Zach. He released his first Christmas album I Don't Want Christmas to End in 2021, as well as his deluxe version of Rescue Story that same years as well. As with everyone else, touring for anything has been grounded from 2020 onwards because of COVID-19, and it's only recently that Zach has been able to head back out on tour, now for his Fall 22 tour with new artist Ben Fuller. While it's been three years since Rescue Story, there's been next to no time touring for the album, so maybe no new album this year, but next year instead?