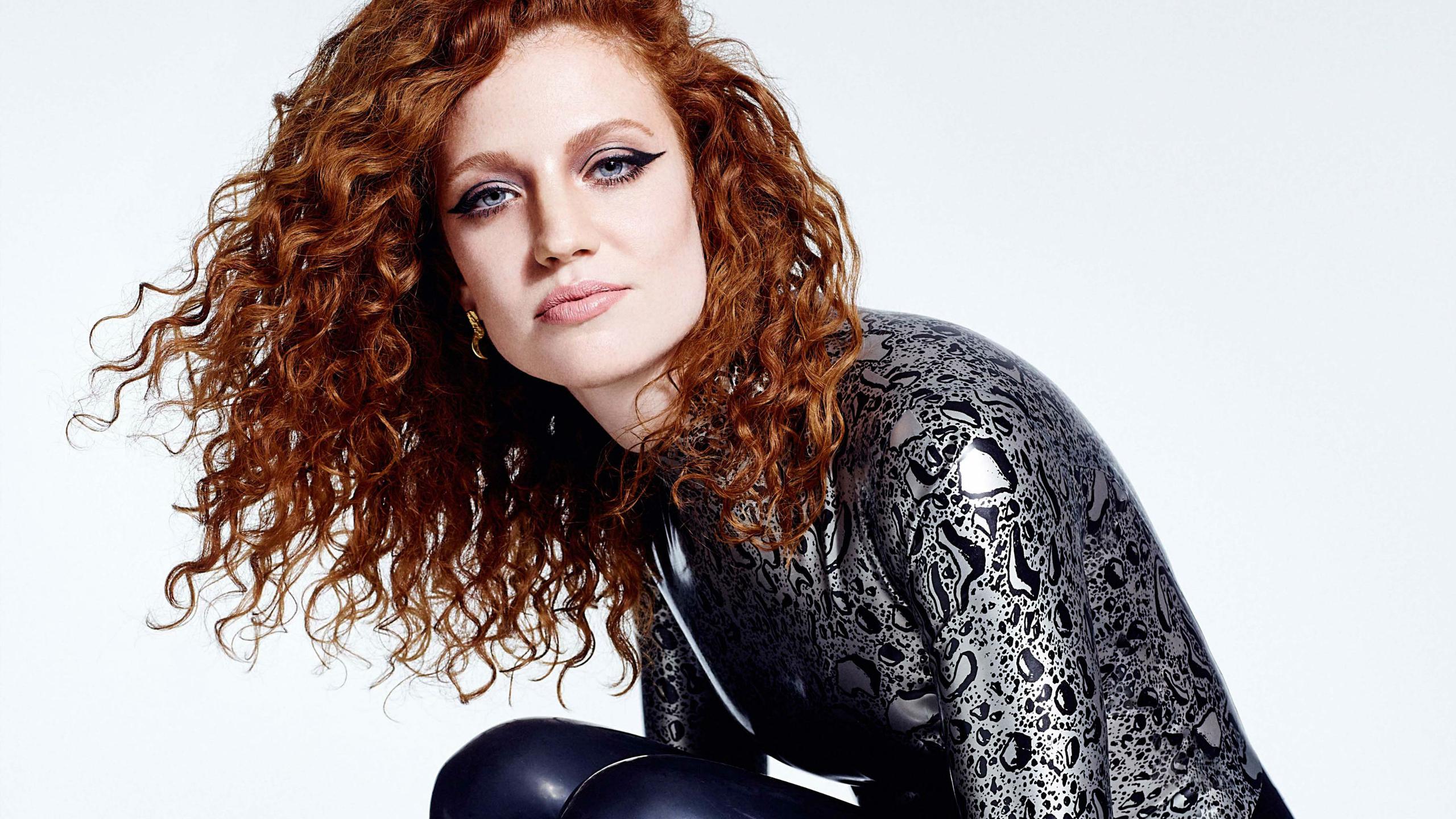 '…[the album title Always In Between] comes from the fact that my life has been in between for the last four years. I've been here, there and everywhere in work, my personal life and relationships – be it with a man or a woman. The reason I chose that title is because I've accepted that it's OK to not be one way or the other. I wanted to say you're not lost by being in the middle. The sexuality thing does come into it, but that's not only what it's about…Love is tricky. I couldn't live without it, but it's not something I necessarily find easy. I've been in relationships for years and this is the first time I've been single for a little minute. It's quite nice to have a moment to yourself. If something was to come along, I'm never going to turn it away if it feels right, but just now, I'm content…'
Have you ever listened to a music artist that has completely blown you away, and then later on found out about an aspect of their life that you don't fully agree with for whatever reason? Have you ever found yourself conflicted afterwards, wondering why you like the artist even though a part of themselves is in direct opposition to everything you have believed in the past, and everything you've been told to believe? When the private life of someone has you scratching your head in perplexment and confusion, perhaps there's no point to continue listening to, and maybe being inspired by that particular artist. I mean they're only going to sooner or later start promoting their lifestyle that you do not agree with, so might as well jump ship, and quit being a fan while you're more ignorant than if you kept on supporting, right? Well… what I've found out recently- and this is long after my realisation through Rachel Platten's music that God uses anything to bring us closer to Him (and yes that means anything!)- is that sometimes it's the music artists that we somewhat disagree with that challenge us the most and bring forth issues that we would never have discussed or talked about has we all stayed in the safe lane and in our cliques.
See as humans, we love our huddles and our groups, and things we do that are habits. We hardly ever venture out of our routine, so perhaps we as people aren't provoked or tested enough in regards to how we could grow more as people if we just take more steps of faith. But what this music series so far has been teaching me is that sometimes we need to step out of our comfort zone, into areas that we wouldn't otherwise look, in order for us to be the best version of ourselves that we could be, and in order to hear some inspiration and encouragement that may be prophetic and applicable to our lives, that we wouldn't have heard had we not taken that leap. One such artist whom I reckon will be influential in the next 5 years, if she's not already, is British singer/songwriter and pop/gospel/r&b/soul artist Jess Glynne, famous for her hit singles "Hold My Hand", "Ain't Got Far To Go", "Don't Be So Hard On Yourself", "I'll Be There" and collaborations "Rather Be" (Clean Bandit) and "These Days" (Rudimental).
If you've frequented our site often enough, you're probably well aware of my brother and I being Christians- believers in the cross and the resurrection. So now that we're all caught up to date now, and you all know where we stand in our faith, do you reckon that listening to Jess Glynne and being inspired by her music is somewhat heretical and blasphemous? Why am I posing this out of the blue question, you ask? Well, it's plain and simple- as I was doing research for this blog series, I found out that Jess was (and still is) bisexual, and has been for quite some time. She's also a Jew (perhaps a cultural Jew, or maybe even an active Jew!) and these two facts messed with my mind a bit. At the time sometimes last week, when I was heavily immersed in Jess' music and finding myself pleasantly surprised at how much I enjoy her music, the facts before me of Jess' sexuality and her religious beliefs threw me a bit. I knew that throughout the past couple of albums, Jess has talked about a manner of topics, that can be applicable to anyone going through the struggles and turmoil of life, so I knew that Jess wasn't going to be the kind of person who just sings superficial pop tunes about her sexuality- she's the type of person to sing about any issue and any situation, and if it's about sexuality, then fine, but if it's not, then that's fine also. As for her religious upbringing, well we all know about God speaking through Balaam's donkey in the Bible, as well as through Rachel Platten (also a Jew)…so Jess' religion shouldn't have fazed me. But it did. Probably it was because of Jess being the first artist I've actually enjoyed who was a different religion and a different sexuality to the norm. So coupled with the knowledge of her sexuality, I was tempted to throw in the towel and speak about a different artist and shelve Jess indefinitely. I thought that because she is seemingly opposing my Christian views (which ultimately may not be the case!), then she shouldn't be an artist worth listening to. But something within me (obviously God!) told me to give Jess one more chance. And I'm so glad I did, because my most recent listen of "I'll Be There" spoke volumes and reminded me that we all need help and we all should be vulnerable and honest enough to ask for help, either from God or our families.
If you haven't heard of the smash hit song "I'll Be There", then…I suggest you stop reading and listen to this inspirational, hopeful and moving anthem. With a gospel flavour and an authentic nature I hadn't heard in a long time, the penny finally dropped. It was the notion that Jess' private life (yes her religion and sexuality are both private!) is private, and that her God-given gifts still shine on her music, which is the same even if she never shared her views to the public. So while I was jamming to the awesomeness that is "I'll Be There", I realised that no matter what, Jess is a good singer, an out of this world singer in the same vein of Lauren Daigle and Adele- that very distinctive and impacting voice- and my views on her prior to me knowing about her personal life (which was that she's one of my favourite singers of late!) shouldn't change at all regardless. I know that my opinion on Jess did change for a bit, but it was through a more unbiased and open listen of "I'll Be There" to change my mind and reassert that Jess Glynne is changing the world through her music, one person at a time, via one song at a time. With "I'll Be There" being inspired by Jess's friendship with fellow songwriter Camille Purcell and a personal message for both to overcome their relationship breakups, what's not to love about one of the most personal and relatable songs of the year? And after watching Jess nail her voice in The Voice Australia this year, what's not to love about Jess…period?
You've heard the saying of someone only being judged by their most recent work? Well sometimes that saying has merit and value but at other times the latest material isn't always the best and to find hidden gems we need to look deeper and earlier. As for Jess' latest song of "I'll Be There", this track is emotional and heartfelt, but it'd be foolishness to say that Jess' value lies in who reckons "I'll Be There" is a great song or not. Because of Jess' humble beginnings and her already growing fanbase prior to the release of "I'll Be There"; it's evident and apparent of "I'll Be There" already confirming what we have known- that Jess Glynne has what it takes to be successful and fulfilled. Just a quick look back through her singles we hear tangible evidence of Jess' quick rise to stardom as well as a certainty and surety of who she is- unashamed and wanting others to experience that inner peace as well. While I myself know that that peace comes from Jesus Christ, others may reckon that Jess' music is a delight and a force of nature no one can explain. And that's ok, as long as we know that ultimately God is working and He is moving- and even if we cannot and maybe will never comprehend the brilliance of Jess Glynne, let us all agree on this fact- that Jess is a once-in-a-generation kind of artist that we are blessed to be living in the same era as. Songs such as "Right Here", "Hold My Hand", "Don't Be So Hard On Yourself", "Ain't Got Far To Go" and the super vulnerable piano led "Take Me Home" (the official single of the Children In Need 2015 charity!), inspired by a breakup with a girl (where in the song Jess asks her significant other- or maybe even God- to comfort her and take her to the place where she feels the safest, all while being naked in the music video) are the hits on I Cry When I Laugh; and when you guys listen to these tracks (plus the others) it's not that hard to see why Jess is being praised and lauded as having an extremely bright future- especially when Jess' debut album received Triple Platinum Certification not too long ago. While I won't delve into every single track (because that's what reviews are for!), what I will say is that this debut is probably the strongest I've heard from a female artist in a while (alongside How Can It Be from Lauren Daigle)!
Shows like The X Factor create opportunities that people wouldn't necessarily have, but if you put yourself in front of an audience you risk getting slated. You have to be prepared for both. I would never have done anything like that because I don't think I could deal with people judging me. I didn't want music to be a competition. But yes, I think those shows can mess with you mentally. We're recognising now that people need to speak about their anxieties. For much of my life, I didn't do that because I thought I'd be looked down on
You've heard about the curse of the sophomore album in that an artist releases a stellar debut album and then creates another album that is sub-standard? Well, let me tell you that Jess Glynne isn't one of them. After the success of I Cry When I Laugh and after being a guest judge on season 12 of the X Factor in 2015, Jess unveiled the heartfelt emotional pop/ballad "I'll Be There" in 2018; and we were also blessed to hear Always In Between and all in all a step up musically and lyrically from her debut. "All I Am" speaks to the heart of what it means to be human, as Jess outlines that all she is, is in fact linked to her significant other, while a lesser known track like "Never Let Me Go" is rooted in r&b style pop and asks whether our significant other or God can always hold onto us in times of trouble. Pseudo-worship song "Broken" brings the gospel flavour out in full force, and is one of my favourites, with Jess relaying that her significant other (and God) loves her just as she is- broken and flawed. While other singles on the album include "Thursday" and "No One"- the former being an inspirational self-worth and identity themed track encouraging us all to be the person we are and not try to be anyone else; and the latter being a soft, acoustic guitar led pop tune where Jess outlines that our identity most of the time is tied to our worth someone sees in us, rather than our worth we see in ourselves. Call it two songs that are interconnected- two sides of the same coin- or whatever you want to call it, but in my opinion "No One" is what we feel, and "Thursday" is how we should aspire to feel. A genius stroke of songwriting in that these two songs representing two states of minds are separated in the track by only "I'll Be There", a song that a friend or God sings to us so that we can gain a spiritual awakening or epiphany; Jess has outdone herself here in this album, delivering to us gem after gem of inspiration and hidden treasures that can provide us perspective and comfort during this crazy road called life.
As with any artist, songs are important in determining whether they are a once-in-a-generation type of artist or just a run-of-the-mill artist that blends in, yet I personally reckon that it is the behind the scenes that really determine if an artist is for real, if they are genuine or not. Who are they as a person away from the spotlight and away from the camera? Does what they say they believe line up with how they live it out? I used to think just as I found out about Jess's sexuality that all of her songs would be promoting her gayness and being overt about that community. But what I have found recently is that Jess is a human just like all of us- and even if I disagree with this part of Jess's life, there's no reason why I can't support her holistically! Because what Jess does with her platform is nothing short of amazing- creating songs to make people think rather than making people feel good. With Jess collaborating with many artists on her two albums thus far as well as various other singles, it is "Rather Be" (with Clean Bandit) and "These Days" (with Rudimental) that are the chart-toppers and the highlights for me. Both tracks showcase Jess's brilliant and captivating voice- with the arrangements being quite sublime and impacting.
Jess also has had the bestowed honour of being the first British female solo artist ever to have 7 number 1 singles on the UK singles chart- a feat that's insane and one that Jess should be extremely proud of; while at 2019 Brit Awards, Jess received 5 nominations- including best British female, and best British single with both "These Days" and I'll Be There". Jess also supported Spice Girls on their world tour this year…and will all of these feats accomplished and many more to be accomplished in the future; Jess is an artist whose name will be on the lips of all who will listen and be exposed to her music in the near future. Despite Jess's differing views to myself, she has shattered my preconceptions of how a 'normal singer' should look like and sound like. And as far as influence goes…watch this space. Jess is already big and she's only going to be bigger. "I'll Be There" is a hit, but it may not be her biggest hit. That song, my friends, is yet to be written. Britain have unearthed a powerhouse vocalist and a killer songwriter- now let's hope these hits translate into breaking into the U.S. and Australian markets, and changing lives over there. While we may never know the future- Jess' third album may tank (but I doubt it!)- and while you all may be apprehensive in figuring out if Jess' music is for you or not, take it from me- as someone with vastly different views- Jess' music will touch and impact the hardest of hearts, believe me! So what are you waiting for? Time to listen to everything Jess Glynne, which will be probably one of the best decisions you'll make all year!
Does Jess Glynne make the list for you all when you write your own 'Influential Artists of the next 5-10 years' list? Is there any song (other than "All I Am", "Take Me Home", "Hold My Hand", "Don't Be So Hard On Yourself", and "I'll Be There") that has impacted you on your journey through life thus far, or even your walk with God? Let us know in the comments. Till next time!