So… here we are. Just over 3 years since our first post of the blog series that ultimately changed how we (Jon and myself) listen to music and how we understand how God chooses to speak to us through music. Since that day in February in 2019 when we wrote about a crazy idea about writing about influential artists and why we believe them to be influential; we've since been on a musical journey that at first, we believed to be probably foolish. But now we both realise that we wouldn't trade this experience for anything. As Christians, the assumption is that mainstream music is 'evil'. But after 150 blogs (100 blogs about influential artists of all time, and 50 blogs about up-and-coming artists), we've found that, to the contrary, God uses all types of music to inspire us, encourage us, comfort us, and help us in this thing called life. You may not agree with Jon's and my list. But that's ok. Because we all have our preferences, and on things like this, it's not worth splitting hairs over. I mean, is 'this list doesn't have my favourite artist on here!' the hill you want to die on? No? I thought so.
It's been about 3 years since our first post, and other variations of that time frame since all of the other blog posts. And it's been about a few weeks since our blog post about Robbie Williams. And as such, we thought it would be fitting to write about the 100 artists (and 50 up-and-coming artists!) again- but in a more of a snapshot setting. A 'where are they now?' post, sort of a reflection post, a look back at 20 artists at a time (or in the case of the up-and-coming artists- 10 at a time!); just to see where they are at, and to reaffirm that we believe they're still influential. Sure, you can read about all these artists on Wikipedia- but there's something about a collated post where you can read about 20 artists at once! So… do you want to be reminded of why we chose the artists we did? Read on and be amazed and inspired by what's happening in the lives of Michael W. Smith, Avril Lavigne, Delta Goodrem, Josh Groban, Casting Crowns and others!
We didn't really write much about Michael (aka Smitty)- just over 2000 words. And as such, we didn't really cover much. Not that we needed to, because it was Smitty. One read at Wikipedia will tell you all that you need to know. But since Feb 2019, Smitty has been pretty active. Having released Awaken: The Surrounded Experience, Still: Volume 1 and the re-recording of Worship called Worship Forever, all since that time; Michael played a special role of executive producer in the celebrated historical documentary The Jesus Music, about the history of CCM music stretching from the 70's until now. It's been about 4 years since his last all-new studio album (A Million Lights), so let's expect something new very soon from the CCM veteran. He may not be on everyone's influential list, but… tell me you're not emotional when you hear his classic song "Friends"!
Jon Foreman and co. certainly received some buzz when they announced at the beginning of February this year that longtime guitarist Drew Shirley left the band. They didn't announce a reason why, and that sent fans spiralling into theories. Regardless, these guys remain probably one of the most hard-working bands currently. Recently, the guys redid their biggest hit "Dare You To Move"- this time containing Ukrainian verses and choruses. Since we blogged about these guys, Switchfoot have released Covers and Interrobang, while they also toured with Needtobreathe and also livestreamed a bunch of shows in 2020 during COVID-19 called the "Fantastic Not Traveling Music Show". There are also 55 Youtube videos that Jon Foreman released that were #LiveFromHome that really encouraged both Jon and myself- if this isn't the most passionate band, then I don't know who is! Could these guys have a Christmas album or an acoustic album coming?
This is the artist that probably actually started this whole influential artist blog series, if I'm really honest. For that, I think I'll always resonate with Avril's music. I actually started getting into Avril's music in 2018 when I heard "Head Above Water". I reviewed the single, and then the album about a week before Jon blogged about Avril. We never really mentioned the album when blogging about Avril, but songs like "It Was In Me", "Warrior", "Souvenir", "I Fell In Love With The Devil", "Birdie" and the title track really resonated with me. A truncated "Head Above Water" tour followed due to COVID-19, while Avril re-recorded "Warrior" to thank first responders and nurses and everyday 'warriors' during the pandemic. "Flames" was a song that Avril released in 2021 with ModSun, while in 2021, Avril signed to DTA Records. Avril's latest album Love Sux released this year, featuring the hits "Bite Me" and "Love It When You Hate Me", and we will be reviewing this album later on this year when the deluxe edition releases! Avril also intends to unveil a 20th edition album of Let Go– and we'll review that project when it releases too.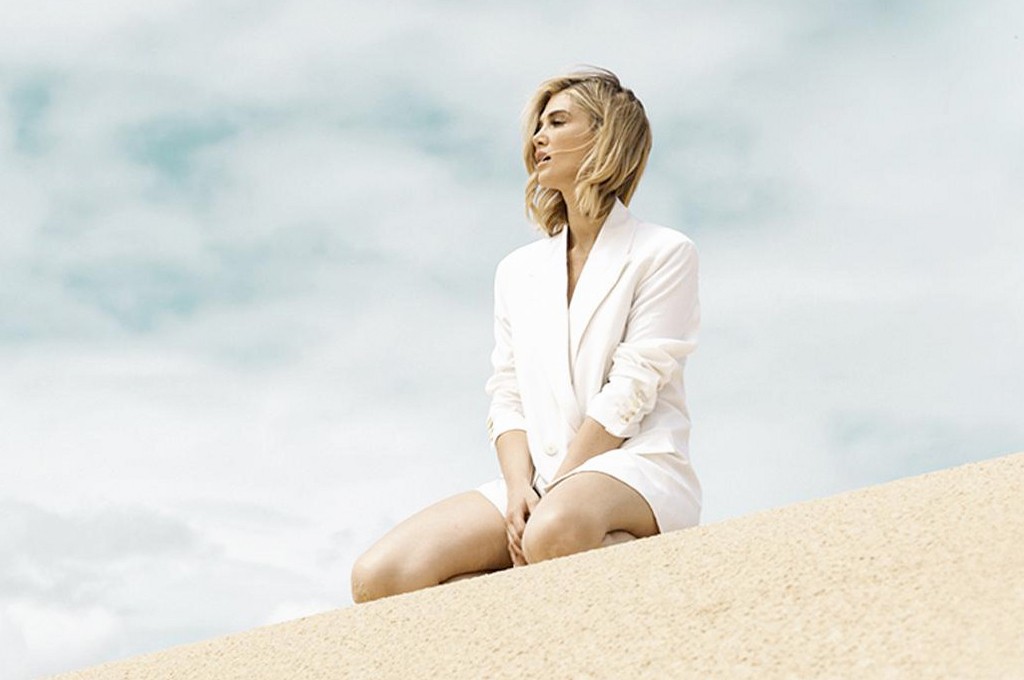 A lot of things have happened for Delta since we blogged about her in 2019. She unveiled 2 albums (Only Santa Knows and Bridge Over Troubled Dreams) as well as a deluxe edition of Only Santa Knows. She's hosted Christmas with Delta twice (2020 and 2021) to support her Christmas albums, while she finally toured for her Bridge Over Troubled Dreams album this year. A book also released in 2021, while Delta spent much of her time in 2020 and 2021 doing 'Bunkerdown Sessions' for her fans. Is an album coming from that? That'd be awesome, don't you think? Delta left The Voice as coach in 2021; while she also has contributed to Lego Masters this year. All in all, she's been a pretty busy person- all the while her infectious joy for life and her passion for living has never wavered. Since we blogged about her, we've loved her music more and more- and Delta has become much more inspirational since we've learned about the story behind her song "Paralysed".
Nothing much has happened for these guys since 2015, since their album Out Of The Wasteland. Are they splitting up, are they on hiatus? Jason Wade has been releasing solo albums, the band released a greatest hits album, while a new EP surfaced last year, to little buzz or fanfare. Regardless of if they are winding down or not, songs like "Hanging By A Moment", "Broken", "Halfway Gone", "You And Me" and "All In" are still awesome, don't you reckon? And Lifehouse have had a good run- of this I am certain!
The king of operatic pop released one of my favourite albums recently- Harmony in 2020. Josh dropped Harmony (Deluxe) in 2021 also, while he also appeared in an episode of That's My Jam with Alessia Cara (hosted by Jimmy Fallon). Josh hasn't been doing that much more (due to COVID), but I reckon it won't be too long before he goes back out on tour. With a voice like that, and for "You Raise Me Up" alone… why wouldn't you include him on an influential artist of all-time list?
Is it possible that Carrie is changing genres? The upcoming album Denim & Rhinestones sounds more 80's pop than country, judging from these three tracks. Regardless, everything Carrie does is awesome! She recently featured as a guest in Cobra Kai season 4, and re-recorded the classic hit "The Moment Of Truth". My Gift and My Savior were albums that skyrocketed up the charts for Carrie, while she has collaborated with Needtobreathe (I Wanna Remember), Jason Aldean (If I Didn't Love You) and Dan + Shay (Only Us). Carrie's Las Vegas Residency Reflection launched in 2021, while she has garnered nominations and wins at the CMA Awards and the ACM Awards over the past couple of years. Is it too early to say that Carrie will end up, by the end of her career, being in the same league as Dolly and Reba in terms of country music?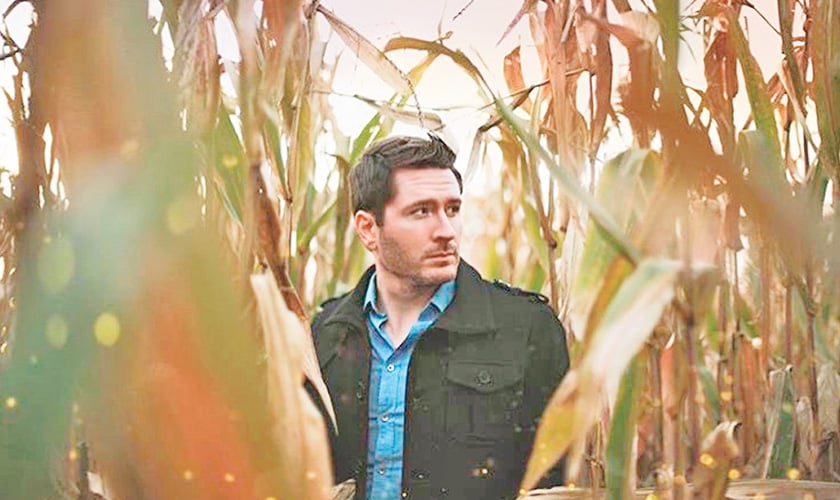 Adam Young is someone who goes off the grid in between albums. His last album was Cinematic and there has been radio silence from him. He did remix "Jesus Freak" by dc Talk as well as "All Star" by Smash Mouth, while contributing vocals for "Let The Light In" for Joshua Micah. Isn't it time for something new? At least he's still active on his Instagram…
Martina McBride launched a podcast in 2019 called Vocal Point. It's something that I haven't listened to, but it might be something I'll check out later on. Could Martina be pivoting to a new career, or is an album coming soon? She hasn't done anything since her 2016 album, aside from "Girls Like Me" from Songland in 2020. Regardless, the weight of her hits and the poignancy of her lyrics reminds me that her influence still cannot be denied!
Andrew is one of the most inspiring, honest, and vulnerable songwriters I've heard ever. He probably wouldn't be on anyone's influential artists' list, however his song-writing is out of this world. The 2019 reissue of Behold The Lamb Of God is something to literally behold and experience; while I myself am waiting for the next Andrew Peterson album. Perhaps that is coming this year?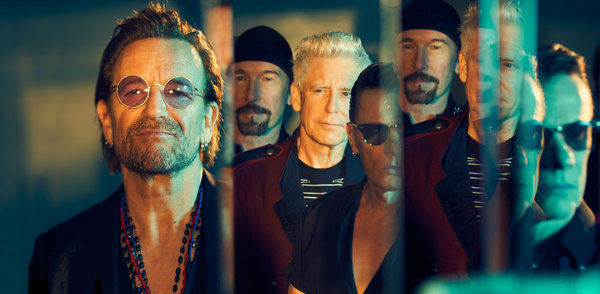 U2 have been together for 40 years, they can take a break if they want to, am I right? Recently, Bono and The Edge travelled to Ukraine for an intimate concert, while Bono lent his voice as Clay Calloway in last year's Sing 2- U2 also recorded a song for the movie called "Your Song Saved My Life". Usually these guys take about 4 years or 5 years in between albums, so there should be something releasing this year or next year; while the band have re-released exclusive deluxe editions of a few of their albums for us fans to listen to (All That You Can't Leave Behind (20th Anniversary Super Deluxe Edition), The Joshua Tree (30th Anniversary Super Deluxe Edition), Achtung Baby (30th Anniversary Edition)), in order to tie us over to the next brand new release! They've also release plenty of live albums and exclusive EP's, while Bono and The Edge also collaborated with Martin Garrix for "We Are The People"- an uplifting anthem that is the theme song for the UEFA Euro 2020.
The hiatus is still going for dcTalk. TobyMac is still succeeding as a solo artist, Michael Tait released his latest album as frontman of Newsboys (STAND), while Kevin is doing his own thing with Sad Astronauts. Would it even feel authentic or natural is they reunited now?
Is Sara pivoting into acting? Last year, she starred in the Peacock comedy Girls5Eva, and Season 2 airs this year– Sara also contributed to the soundtrack album for Girls5Eva as well. She released a live album Amidst the Chaos: Live at the Hollywood Bowl in 2021, while in 2020, the AppleTV+ TV show Little Voice, developed by Sara, released- in late 2020 Sara also released her album More Love: Songs from Little Voice Season One. Sara also reprised her role as Jenna for the limited Waitress revival run of shows when Broadway re-opened up in late 2021.
Ronan released Twenty Twenty in 2020, and Songs From Home in 2021. One of my favourite songs from 2021 is the Ronan parody "Don't' Stop Me Eatin'" with LadBaby- which had me in stitches, it was so funny. Ronan has been stuck at home during COVID-19 like the rest of us- and so to record 2 albums- one a celebration of his biggest hits and the other a collection of Irish songs close to his heart- is quite remarkable, don't you reckon?
The McClymonts released Mayhem To Madness in 2020, and we interviewed Mollie McClymont for this site. Being Australian, I'm sure these girls suffered just like Jon and myself through the lockdowns and the restrictions in 2020 and 2021- and according to the girls, they just completed their comeback concert after 2 years- the Big Country Festival. It was their only concert of 2022- so here's hoping 2023 will have the girls travelling the country and showing us all their epic and heart-warming and inspiring songs!
Train is back on May 20th with AM Gold after a 5-year hiatus. They haven't been doing much since 2019 (aside from the singles "Mai Tais" with Skyler Grey and "Rescue Dog"). And so, I have high hopes for this project. The lead single is ho-hum, so maybe the rest will be good?
Phil has retired as of this year. It's pretty sad, and it sucks that he can't do drumming anymore. But we still have his songs from Tarzan, am I right? Plus "In The Air Tonight", "Another Day In Paradise", "Against All Odds" and others…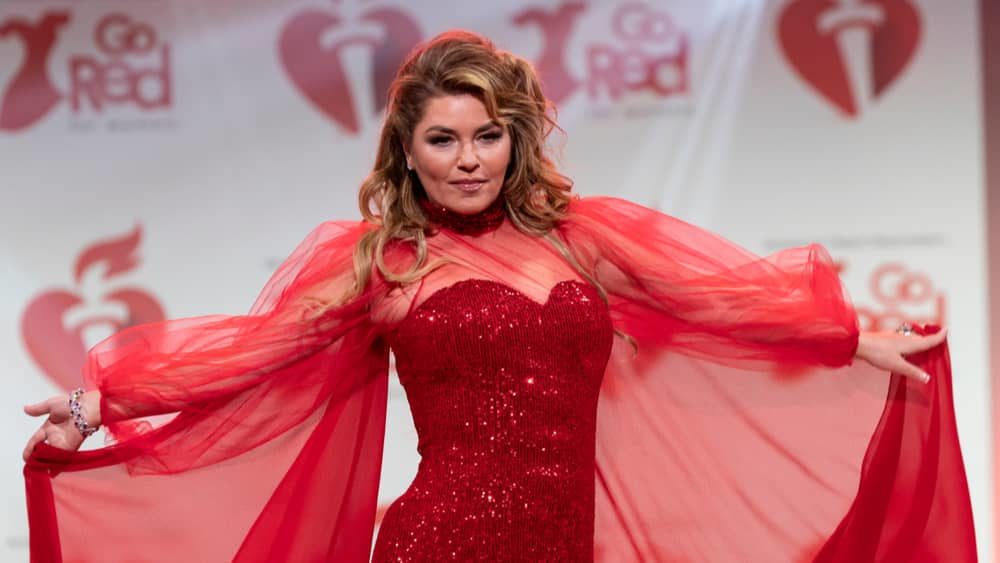 Shania's "Let's Go" Las Vegas Residency opening in December 2019. Supposed to run for 2 years, the show was postponed due to COVID-19. It resumed at the end of 2021. Shania also provided vocals for Kelsea Ballerini's hit song "Hole In The Bottle"; and though Shania hasn't been as active as we might like her to be; here's hoping that 2022 and 2023 brings something new.
Healer is releasing in late 2022, and judging from their EP which released in January this year, their full length album seems to be their most vulnerable and impacting yet! Mark has always recorded high quality songs about Jesus, and their songs "Scars In Heaven", "The Power Of The Cross" and the title track keep up with this trend quite nicely! Potential album of the year?
Kelly unveiled her Christmas album When Christmas Comes Around… last year. Her untitled 2022 all new album is the follow-up to 2017's Meaning Of Life, while she has been the host of The Kelly Clarkson Show since September 2019. Kelly also is a judge on The Voice (U.S.), and thus her busyness reminds us that we can try to 'do it all' if we want to. If Kelly takes a break in 2022 and/or 2023, I won't blame her- she's practically been going non-stop for 20 years!