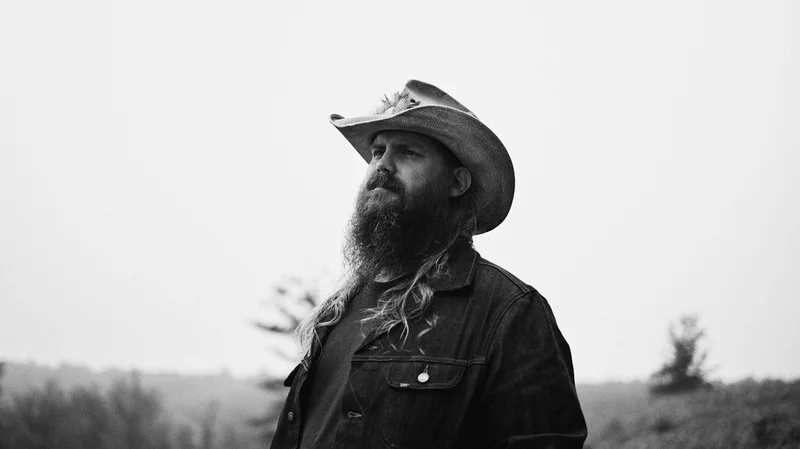 Have you ever had a dream where you thought it was simply that? Just a fanciful dream? An idea, probably not fully formed, a lofty vision that you thought was so very far off in the distance, a target you could never reach… but would be nice to dwell upon said idea anyway, maybe just to pass the time? Have you ever had thoughts about the future, and immediately dismissed them, simply because they were too big, or too grandiose, or too complicated; and you were too 'fill in the blank'? Too young, old, fat, thin, short, tall, arrogant, calculative, shy, reserved… whatever you want to place in there… have you ever had a dream 'die' even before it was birthed; simply because you never got passed the first hurdle of starting, and you listened to the lies of the devil? If the answer to all of those is 'yes', then boy do I have good news for you! And this news is that you aren't too '____' to achieve your dreams. Because if you were, then all of us are too _____ in any particular aspect of our character. Just as we can't please everybody one hundred percent of the time (because we know beyond the shadow of a doubt that someone will be ticked off and unimpressed by… I don't know, our eye colour or hair colour or some other feature!), let us remember that all we need to do is our best, and better our previous efforts. As long as we're running in our own race, and we don't look to the left or look to the right (and hence we'll fall down because our eyes won't be straight ahead!); then I reckon we'll be ok in life. As long as we ask for help from family, friends and acquaintances, and don't even attempt to try to struggle to do life on our own; then I think we'll be alright. And as long as we give everything our best shot, and leave nothing left in reserve, then I reckon we'll be alright. As long as we know that God has our life in the palm of His hands, and as long as we know of and believe His love and faithfulness, then I'd say we'll be alright.
So what is the reason for my deep philosophical beginning? Well let's just say that the determination of this next 'up and coming' artist is admirable, and his tenacity and longingness to persevere despite insurmountable odds, is sure to persuade and encourage you all to want to try to at least emulate his worth ethic and outlook on life. The reason for my inverted commas around 'up and coming' though is because I have to write about country rock artist Chris Stapleton. A guy who's in his 40's, this thought-provoking, confronting yet comforting singer/songwriter, who has in fact been in and around the industry for a good solid 10 years (as a songwriter, and then fronting a couple of bands before having a solo career of now 4 studio albums!); you probably wouldn't call Chris Stapleton 'up and coming', if your definition is whether or not these artists are established in the industry. He's been quietly and unassumingly carrying on doing his thing for a long while; however with regards to impact, and that in my opinion I firmly believe that Chris is only making his mark in the mainstream market now with the release of Starting Over; then how could you not mention Chris in this list of 50 artists (of which the inclusion of a number of these artists I have written about are now debatable on hindsight)? Described by reputable site genius.com as being a country, bluegrass, and southern rock artist from Lexington, Kentucky, Chris has written for a number of high-profile and popular artists- just check out his song-writing credits on Wikipedia, and according to Genius, Chris wrote songs for the likes of George Strait, Kenny Chesney, Darius Rucker, Adele, Brad Paisley, Dierks Bentley, and Tim McGraw. He also fronted the band The SteelDrivers, releasing two albums with the band in 2008 and 2010, where he eventually left later in 2010. While Chris also founded The Jompson Brothers with the band releasing one album; his major success occurred in 2013 and 2014 when he went solo.
There's hope in having to start over. Within that idea, there's the promise of making something a little better… I'm a guy who plays music who happens to have long hair. Am I country? Shoot, I'm from east Kentucky, and I don't think it gets any countrier than that. If you wanna call me that, sure, I'll take it and wear it proudly, but there are a lot of other influences that I would be quick to mention… I don't remember [my parents] saying to me, 'Well, you can't listen to that kind of music or this kind of music.' It was all on the table.
I've said time and time again in my previous reviews and blogs that for a long time I wasn't a fan of country music. then I listened to (and reviewed!) Carrie Underwood's album Cry Pretty (simply because it's Carrie!), and now the rest is history. I've blogged about 9 country artists in my list of future musical influencers… and now here in 2021, I'm blogging about another 'country' artist. Yep, Chris Stapleton, even though his 'brand' of country is more rock country or Americana or bluegrass, it's still technically classified as another country artist, and you all might think that I'm playing favourites and having some form of 'nepotism' when writing about artists in this blog series. You might think that I'm not giving other artists a fair go- like more representatives from rap or opera. However each one of these country artists in this blog series have struck a chord with me and pulled at my heart strings at one time or another. Each one deserving in their own right. Besides, this is a subjective list, and as I have found myself not connecting that much with artists from other genres overall… well you're free to make your own lists, and place as many artists on from other genres, ok? If you guys don't resonate with Chris's music; well that's more than fine! We're all unique as people, and thus our likes and dislikes will be different. You may love rap and your friend possibly likes pop, and I am more partial to country. We can all get along, right? Good, now that we've got that out of the way.
Chris has got a unique voice. It's low, gravelly, yet quite poignant and captivating. Chris has had an long hard road and journey to stardom- and it's happened late in life as he's in his 40's now… and this unassuming testimony and story of his should indeed bring us comfort and assurance. Even if his music wasn't that captivating (which it is!), the fact that Chris is willing to stick it out during the tough times, and to not falter even when times are tough (or the road to being a rock star being longer than expected!), is reason enough for his inclusion. Chris's debut album Traveller was probably one of the most talked about country debut albums in recent memory; while Chris won several Country Music Association and Academy of Country Music Awards (2015 Male Vocalist of the Year, 2015 New Artist of the Year, 2015 Album of the Year for Traveller, 2016 Male Vocalist of the Year, 2016 Music Video of the Year for Fire Away, 2017 Album of the Year for From A Room: Volume 1, 2017 Male Vocalist of the Year [CMA's]; and 2016 Album of the Year for Traveller, 2016 Male Vocalist of the Year, 2016 Song of the Year "Nobody to Blame", 2016 New Male Vocalist of the Year, 2016 Songwriter of the Year, 2018 Album of the Year for From A Room: Volume 1, 2018 Male Vocalist of the Year [ACM's]). These awards alone demand attention, and a deep analysis… and a dive into Chris' heart-warming yet haunting and mysterious melodies demand attention and many listens as we examine probably one of the most underrated songwriters since Andrew Peterson.
Chris isn't that flash nor is he a showman. His song structures are pretty simple, and the instrumentation extremely traditional and country sounding. Yet what he lacks in overall sound, is his dynamic stage presence as evident in his live performance videos, as well as his vibrant, emotional and thought-provoking songs and song lyrics. Some would say the public and private persona and how you act on stage and your social media presence determine your longevity in the market and popularity and influence. But I say that if you have songs with questionable content, or songs that are simply forgettable, or songs with a catchy beat and little else… then what does it matter about everything else? Thankfully, Chris's songs are of another calibre all together- and that's definitely a good thing! Just take the title track of Chris' debut album, and the album's first single- "Traveller" is as deep and as existential as you could ever imagine a first single to be, and maybe even more so. Chris eloquently and earnestly relays that he's just a traveller wandering the earth (describing the nomadic and lonely life of a touring musician, as well as the transient life of humans before death); and you probably couldn't even guess that this song is Chris' first. Declaring the words with such professionalism and aplomb; Chris reminds us that life is messy and life is hard, but it is indeed a journey, and oftentimes it's the journey and not the destination that determines who we will be going forward, and will cement who we are as people.
With this 'analysis' being possibly overkill for Chris' hit first single; the fact still remains that Chris unleashed a gem of a song here- a song probably for a second or third album. This song is the first song on Chris' first album- and now can we be amazed and wowed? "Nobody To Blame", another hit single from Traveller, is a warning shot to all of the men who don't appreciate their wives as much as they should, with Chris relaying that they won't have anyone to blame except for themselves if/when things go pear-shaped. A song that is a must listen these days as we remember how to respect those around us; Chris delivers a heart-warming yet confronting melody, and one that should provide healing and no doubt stronger marriages. "Parachute", the final single from Traveller, depicts a plea or desperate petition, asking a friend or a significant other to be their shelter, their lifeline, and their parachute, their refuge in storms and times of trouble; while other personal highlights in Traveller include "Fire Away" (a song about being in a toxic relationship, but staying anyway because of selfless, unconditional love), "The Devil Named Music" (whereby Chris recounts the pitfalls of music in general and how the intense love of music can lead to life unravelling at a quick pace, and music grabbing a hold of you at the cost of romantic and platonic love) and "Sometimes I Cry" (a revealing and emotional tear jerker where Chris relays that we as men especially can cry when we're all alone or even when we're with friends and family). "Sometimes I Cry" especially grabs at my heart strings and at my emotions, as crying used to be seen as a weakness (and maybe still is by some people!), however the stereotype of real men being tough, is beginning to break down and be remoulded into more of a notion whereby it is ok to show our real emotions at all time. Crying means being honest and authentic- and if Chris gets us all to act like humans beings instead of robots- then don't you think he's done a good job?
It would be easy to feel that way [to feel pressure]. But, about a day into getting into the studio to make records, I very much tried to put any expectations out [of the way], and just get back to making music for the sake of making music. I didn't have any expectations on the last one. If we sold 50,000 records, it would have been a giant victory for me – as far as getting to go out and play live, and keep the wheels rolling. But, we did a little more than that. I kind of feel the same way about this record. It's a whole new record, and my expectations for this record don't have much to do with the last record. I just want it to be whatever it's going to be for this record. That kind of takes the pressure off when you do that, for me. I'm sure that other folks at labels or retailers might have other opinions of that, but I really don't. I just want to keep making music for the sake of making music, and let that stuff sort itself out. You can't control any of that, really. I just realized that I was going to go in there, and play some songs and play music – which I love to do, and generally, I'm okay at it.
I read an interview with Billy Gibbons from ZZ Top one time, and he said he always tried to make music that he would want to listen to. I think that is the best litmus test for what you want to record or make. I'm a fan of albums, too, so I've always been a fan of things that work together in a pot. With that being said, am I necessarily chasing somebody else? No, because I'm not somebody else and any attempt on my part to be somebody else would be not only not genuine, but it just wouldn't work…I hope that I can have some radio success. I hope that some of the stations decide to play some of the things off of this record in different formats, such as Country and Americana. But, I don't make records thinking about how it's going to play out that way, just like I don't make records and think about awards or anything like that. I just don't think that's a healthy thing to do.
I don't want to make any promises about how I feel about future records or what I'm going to do, but much like I like bridging gaps in live shows, I like doing that on records. I think if there is somebody out there who hasn't heard that song, they should hear it, whether they hear it from me or Willie Nelson, or Gary P. Nunn, who wrote the song. It's important to hear that song, because it's a great song. I have no illusions that everything that I write is the best thing for me to record. There are great songs out there that I love, and if I know them and I love them, I'm going to sing them. That's what songs are for. Back in the day, everybody used to make versions of songs, because they loved them – not because of some other guy having a hit on it, and them saying 'I can't do it.' I like it better that if a song is great, I want to hear Aretha Franklin do it, and I want to hear Willie Nelson do it, or Ray Charles, or Johnny Paycheck. That's the kind of stuff that went on. I think that can still exist today. We get all – I don't know if it's ego, but we're not allowed to re-record some things. It's goofy to me.
Country, blues and roots rock were the main influences on Chris's double companion album From A Room, the title inspired by Nashville's RCA Studio A, where both projects were recorded. With one album receiving widespread critical acclaim, and the other receiving extremely favourable reviews; Chris reveals to us his 'cemented' music genre of country and folk and blues and americana all rolled into one, as well as more relatable topics that quite possibly may not have been discussed in today's musical climate. "Either Way", an acoustic guitar emotional and harrowing melody, and previously recorded by Lee Ann Womack; speaks about the indifference the persona feels towards his significant other, and is a gentle reminder to always play an active role in cherishing the relationship with your spouse, because you always want to be in love with them and hopelessly head over heels- otherwise life would be a total drag, don't you think? "Broken Halos", another hit song and standout from the double album, has Chris singing about spiritual matters, and making sense of the afterlife and where people go when they die. I don't know the faith of Chris and his family; but nonetheless the topic of mortality is a trick one, yet necessary to dwell upon, as we face the prospect of getting older each year, and realising that death comes to us all at one point or another. Hopefully this song gets people thinking about Jesus; and if that occurs, then Chris's job at starting a difficult yet healthy conversation, is a job well done. "Millionaire", an acoustic guitar ballad, is a precious reminder in the more long-lasting things in life other than material possessions, that make us truly 'millionaires'; while "Scarecrow In The Garden" tells a story of a farm that passes down from one family to another, and the story that occurs across generations as to how a farm changes people for the better. It's a song that demands attention with Chris's storytelling at an all time high here, as we all ponder the important things of life, and whether our worth is placed in the land we own or the people living in it. "Nobody's Lonely", a depressing way of looking at the world, has Chris ruminating on the concept of love and whether it even exists at all, or if love is a construct made up to control the masses, if it is '…some confusion we don't need…some illusion we believe…'; while the revealing and heartfelt "Drunkard's Prayer" is a confessional plea to God, and something that is as earnest and honest as any track I've heard recently. With Chris crying out that '…I wish that I could go to church but I'm too ashamed of me, I hate the fact it takes a bottle to get me on my knees, and I hope he'll forgive the things you ain't forgot, when I get drunk and talk to God…', we are met with a man at the end of his rope and someone willing to direct their frustrations to the heavens. A track that reminds us that God is never far away and that He can handle all of our questions, "Drunkard's Prayer" is a prayer that can be prayed by all, as we remember that we can indeed ask for help for our problems and issues- it isn't a sign of weakness but in fact a sign of strength. "A Simple Song" is indeed simple in its music and lyrics, yet speaks about the profound topic of tranquillity and finding peace in the chaos; while "Friendship" speaks about the ultimate friendship, and what we should strive for, whereby Chris highlights that '…if you're on the street, I'll take your hand, if you're hungry, I'll give you food, if it's money you need, I got some saved, if you're sick, I'll visit you, I've been where you are right now, you saw me through it all, I'll lean on you, you can lean on me, I'm never gonna let you fall…', a modern rephrasing of Matthew 25:31-46.
While From A Room is heartfelt, personal and emotional no matter which way you slice it; the 2020 album Starting Over is actually where I heard about Chris Stapleton first. Similar in vocals and overall vibe to Third Day, Zach Williams and Needtobreathe (three artists whom have captured my attention, and whom I have resonated with greatly over the years); Chris really shines on his latest album- on one of the most inspiring and powerful albums of 2020. But let me first ask a question. What would we give to start over? No seriously- sometimes we need a good shake-up and the concept of 'starting over' or leaving your past behind and being this 'new person' is kind of therapeutic to some. After the literal hell that most of us have been living in 2020, the sense that 2021 is the year where we all have turned a corner for the better, is a notion that we all will hold onto for a long time yet. And Chris Stapleton's Starting Over, his fourth album in his career thus far, is a gentle and timely reminder that starting over is beneficial for the human soul, and more often than times necessary in order to grow as people and strengthen our character and relationships with those around us. Of course, Jesus Christ can help us start over into the person He's wanting us to be… but for those who don't believe in God… starting over is a concept that's good on paper, but a concept in which we need all the help that we can get. And it is in these 14 tracks where I find that Chris is imparting us wisdom and guidance- and this album is so much like a rulebook or a manual or a guidebook, if we just sit back, listen and let these truths soak deep inside our very being.
Starting Over kicks of proceedings with the slow-paced and heartfelt title track, driven by the simple yet effective acoustic guitar; whereby Chris sings about making a future with his wife and about actively making a change in his life- to get rid of the negative influences in his life and to only focus on the good relationships. The lyrics in the chorus remind us that making an effort in relationships is worth it in the end, as '…it don't matter to me, wherever we are is where I wanna be, and honey, for once in our life, let's take our chances and roll the dice, I can be your lucky penny, you can be my four-leaf clover…', and this song is sure to bring a smile to your face whenever you listen to it- I know it was extremely catchy, moving and inspiring to me! "Devil Always Made Me Think Twice", similar in theme to Avril Lavigne's "I Fell In Love with the Devil", is a slow-burn rocker, whereby Chris relays that he's still tempted to do the things we shouldn't do, and to not do the things we should, even though '…mama always set a good example, daddy always gave me good advice, Jesus tried to steer me in the right direction…', reminding me of Romans 7:15-20; while the painful and emotional ballad "Cold", directs the hurt and heartache to an ex, as Chris asks her '…why you got to go and cut me like a knife, and put our love on ice? Oh, girl you know you left this hole, right here in the middle of my soul…'– a poignant song that's uncomfortable to many, yet is needed as breakups are more common these days even though they shouldn't be. It's this vulnerability here that makes me admire Chris, as even in these songs he doesn't sugar-coat anything! The introspection and self-examination continues with the Third Day-like "When I'm With You"- as Chris sings to his wife (or possibly God) declaring that when he's with them, that 'his dreams have come true and the skies are blue', as opposed to going through the motions of life, and realising that '…the end of the rainbow ain't no pot of gold, the things that I've done, I doubt anyone will remember after I'm gone…I'm still searchin' for something I know that I'm not gonna find…'; and though this melody hardly builds, we are presented with one of the most resonating and emotive songs on this album!
The tear jerker "Maggie's Song" is a tribute to the family dog, who recently passed away- an emotional song with Marley & Me-vibes- as Chris eloquently relays that "…I wrote that song the day after our dog, Maggie, passed away. We had her for 14 years and I miss her quite a bit. I'm not really a dog person, either, that's worth saying. But I loved that dog for sure. Every word of that song is just a true thing…"; while Guy Clark's "Old Friends" and "Worry B Gone" are covered exquisitely here, with the former being an album highlight, with Chris moving between spoken word and traditional singing, and championing the concept of keeping in touch with old lifelong friends; and the latter being a fun song about smoking for pleasure and leisure, which is somewhat surplus here given the bloated 14-track album, but still is a toe tapper and a groovy danceable melody! "Watch You Burn" follows, and is a revenge-type rocker, inspired by the prevalence of gun violence and mass shootings in America recently. With Chris imagining a scenario where the perpetrators of horrible crimes receive their comeuppance in a rather more violet and unlawful way ala Dexter; I reckon that this song is one of the most therapeutic to listen to, as it gives us all a sense of control and wanting to vanquish all the evil on this earth- and hopefully when we listen to this harrowing melody, we are reminded of the eternal justice God will deliver to all who have wronged us someday!
"You Should Probably Leave" is the penultimate song on Starting Over, but is necessary to listen to, as Chris delves into the concept of temptation and calling upon all of our restraint to stay faithful to our significant other, rather than cheating and having a fleeting fling which never satisfies. A track that theoretically shouldn't even be sung (because why would we be in a situation where cheating is an option in the first place?), "You Should Probably Leave" reminds us all that doing the right thing is hard; but rewarding and satisfying in the end. Starting Over ends with "Nashville, TN"- a song of fondness and ultimately a breakup song between Chris and the town of Nashville, the town that got him his start and made him famous. As Chris sings about how '…you can't have what's left of me, and as far as I can tell, it's high time, I wish you well, you build me up, you set me free, you tore down my memories, so you be you and I'll be me, so long, Nashville, Tennessee…', we are met with a mutual parting of the ways and an amicable splitting, that holds no hard feelings, as Chris shows maturity and thanks Nashville for laying down the foundation of his music career, but ultimately decides that he wants to move onto bigger things that are in other places. It's just the way it is, and ending this album with this song is so fitting, as it signifies the end of one chapter and the beginning of another.
I told myself that if I got to 40 years old and nothing was happening, I was going to give up on the touring thing and just settle into songwriting. But that series of events, the graciousness of someone allowing me the freedom to do something unconventional by modern label standards—those things really helped make what we get to be now…the uncertainty can be a catalyst for all kinds of new avenues, for things we are capable of, or maybe we should have been doing all along. It's not necessarily easy. It's probably not even meant to be. But that's the human experience—you get faced with a problem, and you figure out what it is you can do that turns that into an opportunity for a solution.
Belief in the song and the artist behind the song is paramount in whether an artist's mark is popularity or popularity and influence. I think I've mentioned this a number of times, but with Chris Stapleton, you get the sense that he's the real deal. With my previous blog about Lewis Capaldi, I mentioned that there wasn't really a pattern as to whether an artist had a hit song from out of the gate or whether they had to toil for it, compared to if that artist was still making music now and how much of a big career they had. I then mentioned Lewis's "Someone You Loved" as the catalyst for me placing him in this blog series… but I failed to mention that it is more than the song that makes the artist. Lewis's inclusion was also due to fan popularity and his songs having effect abroad- and with Chris it's a similar story. He's unassuming and unlike Lewis he hasn't got that one big hit to sustain him for a long while. But what Chris has got that sets him apart from most artists these days is that he has determination, he has charisma and he has a belief in the more important things in life. Gone are songs about drugs, sex, rock'n'roll and having a good time. And here are songs about life, about the ups and downs and mortality. Sure, Chris's songs overall are hard to listen to from a lyrical standpoint- as in they're all lyrically heavy when you look at it- however for us to grow as people, I'd say that an artist like Chris Stapleton is necessary for us to listen to.
Do I feel like what I'm doing or maybe some other guys are doing, we're outliers of the establishment? I can't speak to what other guys feel about it but it's just music, man. Whatever list you want to go through with mainstream country artists, I've probably written songs for or toured with them. Now does what I do sound different than what some people are doing in "mainstream country?" Yeah, some of it does. But the same could be said of what I'm doing and what Jason Isbell's doing. Or what I'm doing and what Anderson's doing. That's just artistry and those are the things people hopefully gravitate towards for any of us. Some semblance of uniqueness. I really get tired of people wanting to make something larger of it like there's some grand battle going on. There's not.
It's nice to let songs age a bit. You write something and you may think you wrote the greatest song in the world that day. But it's a little harder to let the microscope sit on it for five, eight, ten years and then listen to it again and go, "Hey, I still want to sing this. I still think it's good. I still want to play it." That's a little more scrutiny than writing something in the moment. Do I have a stockpile of songs? Absolutely. The converse of that though is that I've been touring pretty heavy lately and I haven't had time to do much writing. So at some point I'm going to be diving in and writing some new songs and I'm probably going to want to share some of those songs. But I find that when I'm out touring it's not the best environment for me to write. I need to be still to write. So if there's ever a time when it seems like I'm doing nothing it's probably when I'm writing.
Apart from Chris's four solo albums, he's recorded a number of impressive duets and collaborations, showing us all that he's not a one-trick pony in the country genre. "Blow" (Ed Sheeran and Bruno Mars), "Say Something" (Justin Timberlake), "Love Me Anyway" (P!NK), and "Tell Me When It's Over" (Sheryl Crow) all remind us of Chris's musical versatility, while he also has recorded "The Ballad of the Lonesome Cowboy" (for Toy Story 4) and "I Want Love" for Elton John's tribute country album Restoration. Chris's extensive opening and headlining tours reveals a musician and an entertainer who longs to be connected to his fans and his audience; while his vulnerability and authenticity in his songs alone makes this inclusion in a list like this a no brainer. As far as other 'extra curricular activities', Chris doesn't do much except for writing more for himself and for other artists. Yet Chris Stapleton is an artist that possibly not that many people know about… as he has only recently risen to fame, and he's in a very niche market. However I reckon that Starting Over is a hidden treasure and a gem in all of the sea of releases of 2020- and I am certain that this record will make you a fan of Chris's music. Maybe not the country genre… but certainly Chris's brand of country and southern style singing, of vulnerably telling the truth and reminding us all of the demons we all need to deal with, and the support of family, friends and God that we all can rely upon. If we can get past his southern twang… then I'd say we would fine a diamond in the rough, and lyrical gold about all manner of topics that are sometimes swept under the rug in mainstream music or even in Christian music. Thus this is why Chris is needed in the music industry. Don't you agree? He is also a reason as to why we can chase our dreams at any point in time- and that good things do indeed come to those who wait. In regards to what I mentioned at the beginning of this blog, let me say that Chris is testament that there is no such thing as 'too late'. There's God's timing. So if you're struggling and wondering why things don't make sense, let's look to God, then at Chris's life and songs, then back at God. I guarantee that you're opinion on life will drastically change. So without further ado, let me say well done Chris and hats off to everyone involved in the making of this album and all of his previous albums- and to the doubters I say take a chance on Chris Stapleton. Starting Over is one of my favourite albums of 2020- and I hope it's near the top of your list as well!
Does Chris Stapleton make the list for you all when you write your own 'Influential Artists of the next 5-10 years' list? Is there any song (other than "Traveller", "Millionaire", "Starting Over", and "Drunkard's Prayer") that has impacted you on your journey through life thus far, or even your walk with God? Let us know in the comments. Till next time!