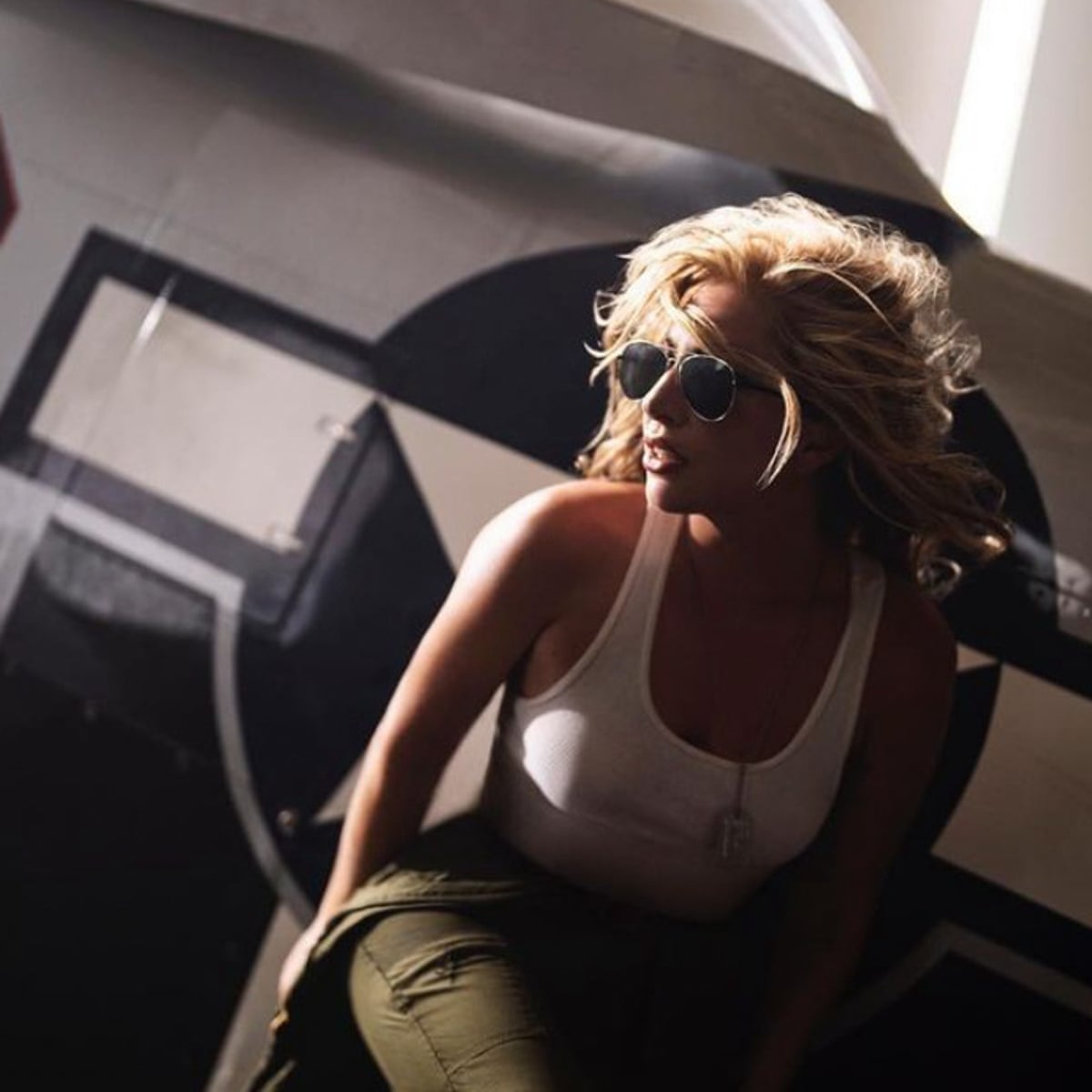 Last week, I made the plunge and started writing about the artists who didn't make the cut in our list of 100 names or artists who both Jon and I deem to be influential across all time. Sure, I could've not written about any honourable mentions, and kept it at 'this is my 100, deal with it'. But with more than 100 other names missing out, I felt as if I would be doing a disservice to talented singers and performers and entertainers by not talking about them at all. I spoke about Kanye West and how he was a rapper that I could have talked about but didn't because of personal convictions. I wrote about how Jesus Is King, Donda and Donda 2 took the world by storm, and I also briefly discussed how Kendrick Lamar has followed in Kanye's footsteps. I wrote about Kirk Franklin- the 'father' of gospel music, as well as AC/DC: the Aussie rock band who really probably should have been included here (I mean- "Highway To Hell", "Back In Black", "You Shook Me All Night Long"… need I say more?) I lamented the fact that Larry Norman and Petra weren't included, and I also spoke about their impact on Christian rock. And I glossed over a few artists that just didn't fit for one reason or another- Huey Lewis & The News, Jeff Buckley, INXS, Duran Duran, Journey, Green Day and Panic! At The Disco. There were tons and tons of artists I wrote about last week, trying to make sense of why they are influential but why I didn't write about them (or why Jon didn't write about them); and I managed to do that, although to a lesser degree than probably was needed or required, for the genres of rap, rock, gospel, and R&B. As well as Steps- who are pop but are a disco/dance kind of pop like ABBA or Kylie Minogue. And so, this week… we're not done. Not by a long shot. The pop artists, the boybands, the country artists and so much more; are all waiting for us in the next paragraph and beyond. So, as we now take the next part of the journey and discover which bands could have been present on this list on another day and in another time; let's remember that music is subjective, and that if you disagree with my somewhat arbitrary and otherwise subjective choices- then that's more than fine!
Let me tell you probably one of the most sobering facts you'll probably ever hear. It's hard to make it in America… if you're not from America these days. Unless you're The Beatles or Spice Girls or U2 or Coldplay or One Direction or some other band that I've missed; if you're a boyband or a girlband, or even a band- from anywhere other than the U.S.; then you'll probably have to kiss 'making it in America' good-bye. There have indeed been success stories of bands succeeding and becoming popular- as I've mentioned above. But they are few and far between. In terms of influence though, 'making it' refers to popularity and influence doesn't mean that you have to 'make it' in America. It is with this context that I need to say that in terms of boy/girlbands; I think it would be remiss, careless, and downright incorrect to declare and assert that there are only 5 boy/girl bands in a list of any 100 that are influential. Spice Girls, One Direction, Hanson, Backstreet Boys and *NSYNC are the bands we chose to write about… but there are way, way more other groups that are influential; and on any other list, someone could write about 5 or 6 or 10 or 20 boy/girlbands, and it'd be equally as valid as our 5. Westlife, an Irish boyband that was thiiiiiiiiiiiiis close to being included on our list of 100, is a group that I wish I could've included. With the band having the most consecutive number-one studio albums in a decade in the UK and Ireland for a band since the Beatles (and for a pop band and act since ABBA); Westlife have had 11 number-one albums with a total of 13 top two albums, 16 number-one singles as well as 34 top-fifty singles according to the Irish charts. According to Wikipedia, they have sold over 55 million records, and are holders of the following Guinness World Records: first to achieve seven consecutive number-one singles in the UK; most public appearances in 36 hours by a pop group; most singles to debut at number one on the UK chart; and top selling album group in the United Kingdom in the 21st century. However, Westlife weren't able to break into the U.S. market. "Swear It Again" was their only single in the U.S., and the band were criticised for recording too many covers. There was talk of Westlife being banned by radio in America as well. Despite all of that, these guys are still successful in the U.K.; with their songs like "Hello My Love", "Safe", "Lighthouse", "My Love", "Flying Without Wings" and their exemplary cover of "You Raise Me Up", still poignant, powerful, impacting, and inspiring. Similarly, other boybands like Boyzone and Take That couldn't find a place on our list of 100 influential artists- with both Jon and myself opting to write about Ronan Keating and Robbie Williams instead. Similar to Westlife, Boyzone was a popular Irish boyband that didn't crack the U.S. They released 7 albums, with their hits including The Bee Gees cover "Words", "No Matter What", "Every Day I Love You", and "Gave It All Away". Though I'm not that familiar with their music (and Take That for the matter!) compared to Westlife; I do know enough to conclude that these guys are influential- the fact that they soldiered on and kept recording long after their lead singer left; is quite remarkable. With Boyzone recently splitting up in 2018 (but with rumblings of a reunion for their 30th anniversary) and Take That still going as a trio (and Westlife still powering on!); there may be life yet with boy/girlbands yet. Sure, I haven't mentioned any girl bands in this honourable mentions post; but one deep dive into Wikipedia can give us comfort in knowing that both girl and boy bands are a genre that will continue and this is a genre that will thrive.
Like with any list, there are some artists that objectively would have made our list of influential artists… several of them. However, writing about them could have been seen as endorsing every part of their lifestyle; and that wasn't something I was prepared to do. Like many of the rap artists on last blog, here, there are several artists that made the honourable mentions list- and we knew that they'd only make the honourable mentions list. Madonna… is somewhat of a global musical and cultural icon, and on paper it'd be silly not to include her. However, I myself (and Jon as well) didn't want to dive deep into and write about someone who seemed too overly sexual. Writing about and listening to Madonna was a line I didn't want to cross, and it was something I was uncomfortable with. I did toy with the idea of writing about Madonna early this year (the thought didn't even cross my mind earlier!); but it was only for a millisecond. I mean… she's Madonna, so… reason enough? But the long and short of it was that I didn't feel comfortable writing about someone who seemed to flaunt her body that little bit too much. Instead, I wrote about Kylie Minogue. Sure, Kylie does seem to sing about similar themes to Madonna (relationships, love, and sex), and she does have some risqué and sensual songs. But to me (and this is my opinion), there's this air of development, classiness and refinedness in Kylie's music that begs to be looked at and deserves to be talked about. When I delved further and deeper into Kylie's music, there didn't seem to be any question of Madonna vs Kylie. I knew I had to write about Kylie, and that was that. Truth be told I haven't heard any song from Madonna. Call me uncultured, but objectively, Madonna did change the world and that is predominately why she is on this list. You can read about her on Wikipedia; but don't expect me to listen to anything from her… that's just not on my radar. Similarly, Britney Spears (of "Oops I Did It Again" and "Baby One More Time" fame), was someone that I briefly thought about writing. But unlike Madonna's risqué behaviour, it was Britney's conservatorship and her personal life that I would be writing about for almost all of the blog. It was something ongoing and controversial… and thus I decided not to write about Britney. But no doubt, she is influential- and just another one of those unfortunate artists not to be included on the main list for reasons explained above.
One of the most inspiring, passionate, compelling, and engaging singers I've heard is George Michael. A pop singer through and through, and one of the founders of Wham!; George is regarded as one of the most significant cultural figures of the MTV generation, or Generation X as they're probably more commonly called. Songs like "Faith", "Freedom! 90", "Careless Whisper" and "I Knew You Were Waiting (For Me)" (with Aretha Franklin) have all struck a chord with me throughout the years, and George's genres of pop, post-disco, blue-eyed soul, R&B, and dance-pop… is quite unique and inspiring indeed. Yet for both myself and Jon, we couldn't write about George in good conscience. A great part of George and the image he has conveyed over the years has been about his sexuality and how he identified as a gay man. It's a controversial subject (writing about gay people and one's viewpoint and take on it all!)- even now; and I think that whatever I could've written about George would have been taken the wrong way by the left and by the right. I'm not an expert on writing about LGBTQIA+ music artists, where their identity is wrapped up in their sexuality. And so, I decided that George wasn't 'that' influential enough to be written about in light of everything about him outside of music. And I reckon that's probably right- his songs are enjoyable, but was he a great model for me as a Christian? Hmmmm… debatable. And so, we need to enjoy the art and the songs in spite of our views on the artist.
Similarly with Puerto Rican Latin singer Ricky Martin, who is considered the King of Latin Pop; the issue of his sexuality comes up as well- and it was something that we didn't really know how to write about it. Musically and lyrically, Ricky deserves his spot in the 100- and in hindsight I probably should have written about him somehow and someway (perhaps instead of Hoobastank or Crowded House), but both Jon and myself instead decided to write about Jennifer Lopez, and hence we thought that that was enough. Known as the pioneer in getting Latin pop music genre to mainstream recognition, Ricky opened the gates for many Latin artists to follow him to the top of the charts (inclusive of J.Lo). So… a wasted opportunity? Maybe a factor that contributed to myself and Jon not writing about Ricky, was that "Livin La Vida Loca" was Ricky's biggest hit- and most of his other songs are in Spanish. Speaking about Latin artists… well perhaps Shakira was also an artist that we should have written about. Just as how Ricky is the King of Latin Pop, Shakira is considered the Queen of Latin music- and she outsells both Ricky Martin and J.Lo. There's a whole Wikipedia page about the cultural impact of Shakira, while she has founded the Barefoot Foundation, and her discography is full of both Spanish and English songs, and songs in many, many genres. Umm, is this another misstep by us? Quite possibly?
Sometimes there can be such a thing as too much politics. Country trio The Chicks learned this the hard way. FKA as the Dixie Chicks; the country trio are a well-known, respected and at times celebrated band. Within recent years though, some would say that they've become a tad too… shall we say political? This band was in our list for the longest time ever. I was always under the impression that I would be writing about them. But a deeper dive revealed controversy surrounding the girls' viewpoints on the 2003 war on Iraq. Their hit songs include Fleetwood Mac's cover of "Landslide", "Cowboy Take Me Away", "Not Ready To Make Nice", "Wide Open Spaces", "Travelin' Soldier" and "Gaslighter" to name a few. But The Chicks' inclusion ultimately wasn't warranted when I decided that had I written about them, I needed to speak about their views on the war on Iraq and speak about the Left v the Right, which wasn't what I wanted blogs to be about. I wanted it to be about the music, and I felt that The Chicks had too much political baggage. Regardless, musically, and lyrically The Chicks are pretty honest, vulnerable, and authentic, and this is why they are included on this 'honourable mentions' list.
Not every artist that strikes a chord with you deserves to be written about- and it's simply because these artists aren't that influential period. There are a number of pop artists (and pop adjacent artists) that have resonated with me in my soul, and at one point or another, I had these artists on the shortlist of being influential. However, I've ultimately decided now that they're somewhat semi-influential, and certainly not that influential when contrasted to others in the list of 100 that I did write about. Natasha Bedingfield has a few hit songs- "Pocketful Of Sunshine", "Unwritten", "Soulmate", "These Words" and "Strip Me" come to mind; while she has also collaborated with Rascal Flatts, Lifehouse and Nicki Minaj over the years. However, in my mind, Natasha isn't that influential, and I don't know if anyone really, really knows who she is as an artist. She was popular in her heyday of when "Unwritten" released, but to be honest… well her latest album Roll With Me didn't chart at all, so that should be saying something, don't you think? At least she contributed to Hillsong UK in her early years though… Similarly, Norah Jones, an artist that for all intents and purposes objectively should have been present on this list, was an easy-listening artist that seemed to be too slow for my liking musically- I mean we did already write about Sarah MacLachlan, Adele, Jewel, Mandy Moore and Dido… so, was Norah Jones really needed? Her hit songs included "Don't Know Why", "Sunrise" and "Come Away With Me"… but I actually can't really name any other song of hers. Maroon 5, popular for their songs "She Will Be Loved" and "Moves Like Jagger", probably would have been present as an influential artist on any other list- lead singer Adam Levine has been a judge on The Voice for a while now. But the band just didn't connect with me at all- truth be told I didn't give them much of a chance, but Jon and I did have pop bands in the list which included boy bands. We also had a number of rock bands, and these guys didn't really fit, and seemed to not be that influential when compared to some of the rock/pop/boy/girlbands we already wrote about. Likewise, Imagine Dragons seemed to 'fit-but-also-not-fit'- and with lead singer Dan Reynolds being a Mormon as well as LGBTQIA+ affirming… well that would certainly be controversial and a can of worms to write about. They've got plenty of hit songs, like "Believer", "Thunder", "Whatever It Takes", "Radioactive", "Demons", "On Top Of The World", "Born To Be Yours", "Follow You", and "Wrecked"; but will we all remember these songs in 20, 30, 50 years' time?
We all know Vanessa Carlton for the song "A Thousand Miles". But in my opinion, she faded soon after the mid-2000's and into obscurity. Later on she reinvented herself as an alternative/rock artist, and gained a following, but by and large, I reckon Vanessa will forever be remembered for "A Thousand Miles" and probably nothing else. And… maybe the backing vocals on Counting Crows' "Big Yellow Taxi". Gavin DeGraw, an R&B artist who is known music-genre-wise as someone who records blue eyed soul (a white person trying to sing like a black person), soared up the charts in the early 2000's with the One Tree Hill theme song "I Don't Want To Be", while he also had hits like "Soldier", "Chariot" and his collaboration with Needtobreathe called "Brother". But after 6 years since his last album, both Jon and I listened to Face The River the other day… and it is so underwhelming. Makes me actually think… that maybe Gavin isn't that inspirational nor influential as I previously thought. Perhaps for a moment in time, but definitely not for all time. The same goes for Bruno Mars. He was born in Hawaii, and his genre of soul and reggae was something that both Jon and myself were incredibly unfamiliar with- I didn't think that Bruno was influential compared to other more established artists on the list, although songs like "Just The Way You Are", "Grenade", "Count On Me", "Finesse", "Blow" (with Ed Sheeran and Chris Stapleton), "24K Magic", and "Treasure" are still pretty catchy and poppy to dance and move to. Bruno is an entertainer- no doubt about it. But will his discography be as timeless as another pop sensation like Justin Timberlake? Well, I'd say it's doubtful. Both Ellie Goulding and Jessie J were massive stars in the UK in the pop charts; but internationally they're not that famous nor influential- which is a shame because I really wanted to write about either or both artists. Such is the strength of everything else in this blog list- other worthy artists had to miss out. And as such, Ellie (with hit songs like "Still Falling For You", "Burn", "Lights", "How Long Will I Love You", "On My Mind", "Love Me Like You Do", "Army", "First Time", "Sixteen", "Close To Me", and "Hate Me") and Jessie (with hit songs like "Who You Are", "Flashlight", "Bang Bang", "Masterpiece", and "It's My Party") miss out. And it's because of a lack of spots available, and also because they're not like Ed Sheeran, Coldplay, SEAL, Snow Patrol, Leona Lewis, U2, Dido, One Direction, Spice Girls or Natalie Imbruglia– all of these artists being British artists who are each much more renowned and influential than both Ellie and Jessie combined.
One of the genres I've resonated with greatly since blogging about influential artists, has been country artists. Which is strange because I don't live in America. I'm Australian, but artists like Lady A, Rascal Flatts, Faith Hill, Martina McBride, Keith Urban, Shania Twain, Carrie Underwood, Sugarland, Little Big Town, and Tim McGraw (as well as country adjacent artists like Taylor Swift, Colbie Caillat and Sheryl Crow and Aussie country artist The McClymonts) all resonate deeply with me. We've blogged about perhaps 10-15 country artists within the list of 100, and while we could have written about a few more… well, we felt that we covered everyone. Yet, there still are near-misses within the country genre that quite possibly may not have been ignored had we done more research or if someone else was writing these blogs. Trisha Yearwood (wife of Garth Brooks) was indeed a near-miss that I wish we could have included, but we already had Martina, Shania, and Faith (and we believed that that was that!); while in hindsight we should have included Miranda Lambert. Yet even a year ago, when I started blogging about artists 81-100, I didn't fully appreciate Miranda's music for what it was- country mixed with folk and Americana, all the while telling personal stories and lyrics we could all relate to. I thought Miranda's music was too country in the sense of folk and Americana. The album Palomino changed my viewpoints but when I found that out earlier this month when I reviewed the album; that was when I and Jon had already blogged about all of the 100 artists. I also felt that Miranda was too 'new' and we already Carrie as a country artist post-2000… but I guess hindsight is 20/20, don't you agree? LeAnn Rimes was a shoo-in, and I could have written about her- her hits "I Need You" and "How Do I Live" alone warrant a place and Leann was big in country music in the 90's and 2000's; but the new age music later on in her career turned me off writing about Leann. And that is a shame. While country veterans like George Strait and Alan Jackson weren't included in this list for the simple reason of… they're popular and influential to country fans, but probably not to the wider world. Considering all of the other country artists that were included on the list of 100 and the list of upcoming 50; was there an artist or two that I could have, or maybe even wanted to, swap for George Strait and/or Alan Jackson? There also isn't a song I could name of his that is instantly recognisable to the non-country fan from either George or Alan. But for all of the other country artists that Jon and I blogged about… well, there is at least one song recognisable to those who aren't fans of country music. And so, our decision was made. Objectively though, George and Alan are influential though, and that's why they show up here in honourable mentions.
And now, here we come to the final two honourable mentions- probably two of the most controversial omissions out of these 50 honourable mentions in this blog post and in the blog post from last week. Katy Perry is… well she is influential for pop music as a whole; and in hindsight I think objectively she should have been on this list of influential artists of all time. However, I personally didn't connect with her music, and she actually was never an option to include; if I'm really brutally honest. Katy was an artist that I never listened to and never actually wanted to listen to- and so I took my ambivalent feelings about her music and concluded that I mustn't write about her in a blog. However, it's clear that I mis-stepped, and had I had my time again, she'd be in and someone like Richard Marx or Crowded House or even The Cranberries would be omitted. Katy recorded a Christian CD in the early 2000's as Katy Hudson, however she became famous when she renounced Jesus Christ and started recording mainstream pop songs. "I Kissed A Girl", "Hot'N'Cold", "Last Friday Night", "Roar", "Dark Horse", "Teenage Dream", "Firework", "Part Of Me", "Wide Awake", "Rise", "Unconditionally", "Chained To The Rhythm", "Swish Swish", "Never Really Over", "365" (with Zedd), "Daisies", "Smile", "Not The End of The World", "Electric", and "When I'm Gone" (with Alesso), are all songs that blew up at the charts; while Katy also started in both Smurfs movies and Zoolander 2. She is iconic and influential to pop music in every way, and who knows- I might have enjoyed her music if I gave it a chance. For Lady Gaga though, I don't think there is any excuse I could give for not writing about her. Stefani Joanne Angelina Germanotta helped compose the soundtrack for Top Gun 2, while she starred in the movies A Star Is Born and House Of Gucci. An iconic singer and songwriter, it truly was a tussle for me to include her, and ultimately, I went with Rihanna. Born This Way is one of the most legendary pop albums of the 2010's, and the 10th anniversary edition released last year; while we as a site reviewed the song "Hold My Hand". Stefani has collaborated with Tony Bennet twice (Love For Sale (2021) and Cheek To Cheek (2014)), while Wikipedia states that Gaga has won thirteen Grammy Awards, an Academy Award, two Golden Globe Awards, a BAFTA Award, three Brit Awards, sixteen Guinness World Records, and the inaugural Songwriters Hall of Fame's Contemporary Icon Award. She received a National Arts Awards' Young Artist Award, which honours individuals who have shown accomplishments and leadership early in their career, the Jane Ortner Artist Award from the Grammy Museum in 2016, and a National Board of Review Award for Best Actress in 2018. Stefani's hit songs include "Poker Face", "Million Reasons", "Rain On Me", "Stupid Love", "The Edge Of Glory", "Bad Romance", "Telephone", "Applause", "Shallow", "Always Remember Us This Way", and "I'll Never Love Again"; while she has created the Born This Way Foundation. A new genus of ferns (Gaga) was named in her honour; and Taiwan celebrates 'Lady Gaga Day' on July 3rd. With Stefani also being an LGBTQIA+ rights activist, she also has a lot of quirky and unbelievable stage personas; and with everything that I have described in a quick but detailed manner… well is there any doubt that Stefani should have been in our blog?
There you have it. My honourable mentions blog posts about 50 artists that could've quite possibly made it in this list of influential artists of all time- on any other given day and moment. Like the list, this honourable mentions list here and last week's isn't perfect. Again, artists like Florida Georgia Line, James Arthur, 5 Seconds Of Summer, The Pussycat Dolls, Andy Grammar, Michelle Branch, and The Fray aren't included in this installment of honourable mentions- mostly focusing on pop, country and boy/girlbands. And so as we add up all of the artists we didn't write about in blogs and the artists we did write about, do we have 200-300 artists? Who are probably each influential in their own right? Music is a vast landscape and each of us connect with and resonate with a number of artists which are probably different to our friends and family. And that's ok. What I hope you all have learnt through this blog and also through the past 100 (and 50) blogs… is that an artist can change a single life, or many lives; and can still be valid even if they don't change your life. you cannot belittle someone's musical preference; and if you don't like an artist- then don't listen. It's as simple as that. Next time we will be blogging about iconic and identity-building artists in the coming weeks; so as we wait to read about our thoughts on artists like Celine Dion, Lionel Richie, ABBA, Keith Green, Dolly Parton, Michael Jackson, Reba, Willie Nelson, Elton John and The Beatles to name a few… let's listen to whatever music we want to. Allow God to speak. Hopefully there will be inspiration and encouragement. But most importantly. Let's have healthy and civil conversation and discussion. If an artist can promote a dialogue about the hard issues and we can all learn to get along better… isn't that artist worth listening to?