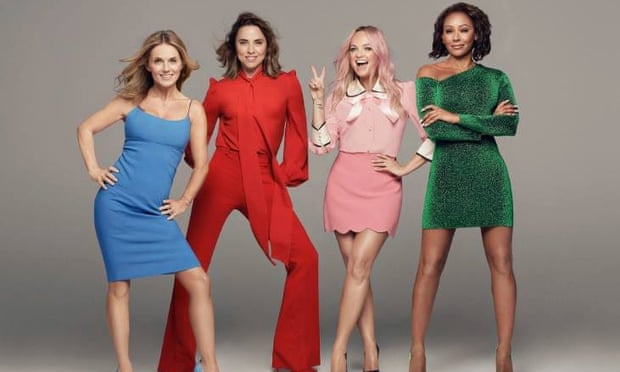 I don't know if what I'm about to share with you is something that is really profound for all of you, or if it's something that has really just resonated with me over the last few weeks. But here goes. Since the effects of COVID-19 being very apparent and on display all that time ago back in March 2020; we've been isolated, in various states of lockdown, social distancing, wearing masks, being responsible and staying at home, having the 'right' number of people in your home at any one time, undertaking testing and later on vaccinations where possible, and just following the rules set for us as dictated by the government and the health advice of the state and/or country that we live in. As there are still deaths every day all over the world, and as COVID-19 has mutated over the past year to grow into a deadlier virus (the Delta strain); it seems that lockdowns and masks and social distancing are becoming to be part of the 'new normal', if I could be so blunt to say. Sure, we'd want to eradicate the virus to the point of it never coming back ever again in any shape or form; but if this is the best we can do as a people, as a human race at this point in time, then as long as we are all generally healthy and as long as people are recovering and aren't dying at an alarming rate like before… then I consider everything happening now a win in relation to everything that has happened last year. Will we have to learn to live with COVID-19? I hope not, but we better not be alarmed or concerned if that is the case in the future. Yet for all of the alterations we've all had to make as we redefine what life looks like and what our lifestyle looks like; there's one aspect of our life that has suffered greatly all throughout the virus's inception until now. And it is this- that while we are all connected via social media and zoom, we've never felt more alone than ever before, and that we're becoming more and more hermit-ish, losing some friends because of our inability to converse with them, and shunning the friends we do have for whatever reason. Our friendships have suffered because of COVID-19. And if I were to stop there, you'd all think that this is the profound thing that came to me the other week. But… it is not. The mind-blowing thing that I found to be pretty wild… is that I believe that friendships that died during COVID-19, were already broken to begin with. Friendships that drifted away during COVID-19, were fractured and tense to begin with. Friendships that faded away weren't cultivated enough, and friendships that started to be uncomfortable and weird, were so because we all weren't addressing big important issues. And it also just dawned on me this past week, that we all need to find the root of the issue otherwise we risk being alone forever and disconnected from society. And how's that for something philosophical to rack your brain over?
Is COVID-19 really 100% responsible for upending all of our friendships and breaking the status quo? I mean, it's a factor in a very challenging situation, right? Zoom is good to connect with old friends, but to make new ones via social media and not talk face to face for a good portion of the year last year, and at some moments this year? That is tough and rough, and I wouldn't be surprised if some friendships died or irrevocably became broken as a result of the pandemic. But are we kidding ourselves if we think our friendships are fine one day and then non-existent the next because of COVID-19? COVID-19 has taken a toll on mental health and friendships and connection and real human interaction, there's no doubt about it. But generally speaking, even without COVID-19 in the mix; why do some friendships die and others last the long stretch of time that is human existence? When you meet someone for the first time and decide to be friends with them (platonic friends, with no inkling to take the friendship to a deeper level!), you probably envision a future where you're still hanging out and being the best of buddies. I know on some level I wonder how life would've been like if I stayed connected with people I called friends and acquaintances in primary school and high school. Side note though: if you're dwelling upon the past and thinking about what ifs and other regrets you may have had, you'd go crazy, am I right? However, sometimes you do wonder about your circle of friends right now- no matter how big or small- and perhaps you wonder about whether life would be better or worse if you had more friends or different friends. I mean, what makes some people just click and they become inseparable and others fade away when the heavy and meaty issues start to arise in a friendship?
Hollywood isn't any stranger to friendships and the drama between them. Many films and TV shows in Hollywood project friendships as this sacred thing that occurs in high school- and once you graduate, you stay friends with a certain group of people forever. Series like The OC, One Tree Hill, Gilmore Girls, The Bold Type, A Million Little Things, Friday Night Lights, Friends, New Girl, Community, Seinfeld, Riverdale, Younger, Glee, Will & Grace, Psych, The Fosters, Switched At Birth, Grownish, Shadowhunters, The Big Bang Theory, Smallville and Teen Wolf; have all had friendships at the centre or even the edges of the themes presented in their shows- and I've realised that they all have one thing in common. They all say that the friendships you form in high school are the ones you keep for life. But these shows deliver to us drama, that is almost associated with the breakup of a friendship or an argument between two or three close friends. That, my friends, is a dichotomy. I mean, think about it. We all want to stay friends forever with the first people that we meet because we have it in our heads that the more friends we have, the more popular we will be and the more successful we will be. Maybe we'll be happier with more friends. So we'd really like our friendships with everyone (the 50 friends we do have or claim to have!) to succeed on the same level, and to even flourish. So why are we obsessed with watching TV dramas and comedies that depicts some friendships as toxic, and throws together love triangles or petty disagreements all for drama and 'good' TV?
If we long to keep our friend groups as intact as we can make it, then why do we destroy ourselves watching TV (scripted or reality shows) about other friendships fading away, when we know that's not the end goal or desired outcome of us all? Here's a crazy thought… do we love the drama of friends breaking up and having petty arguments on screen because on some twisted level, we think that because we live vicariously and vivaciously through our favourite drama TV characters, that them experiencing heartache means that our own friendship groups will be intact and we'll all be ok? Are we somehow collecting 'friends' like trophies to put on our wall, to prop our own supposed greatness and to elevate ourselves, without trying to cultivate real friendships and instead having more and more just to feel superior to that one person in school that bullied us? What if instead of trying to be friends with everyone, and being the popular person after school, and then feeling surprised and shocked when everything comes falling down like a pack of cards; we try to be friends (and I mean real friends!) to a select few people. After all, people need people who in turn need other people, and if we're trying to be friends to 50 others… is that really sustainable? Sure being in the 'in' group amongst 10 or so groups is cool and everything, but I'd say that it isn't healthy. Are we really that desperate to be liked by everyone that we succumb to the pressure of appearing to be the one where we have a lot of friends, but in reality we feel miserable inside? Has COVID-19 really wrecked our friendships? Or have we done that to ourselves?
If you're feeling down and stressed and like you're at the end of your rope, I'm sure others would say to you 'hang in there, you're still breathing, God has a plan for you' and other somewhat 'motherhood' statements like that. But what good is life if there is no one to share it with? Sure we will may meet our significant other one day, and in that respect we will feel whole in the future; but the reality is that we do need friends. Real ones. People who stick with us through thick and thin. People who have our backs even when we tell them a bombshell secret. People who will cry with us, laugh with us, and hope and dream with us. Is this why we're obsessed with the friendships of celebrities and are sad when they drift away? When Selena Gomez and Demi Lovato drifted away from their supposedly unbreakable friendship back in the early 2010's, and when One Direction went on hiatus; I'd say everyone was bawling their eyes out. When dc Talk went on hiatus, fans have been clamouring and repeatedly asking for a reunion for the last 21 years, which hasn't eventuated yet, even though Toby, Kevin and Michael all insist they're still friends; while Camilla Cabello's friendship with Lauren, Ally, Normani and Dinah Jane came to an abrupt end when she left Fifth Harmony. Tenth Avenue North broke up last year, and Mike is still friends with Jeff and Jason, while Jon Steingard is probably estranged from his former bandmates from Hawk Nelson, after he himself claimed that he no longer believed in God last year. And let's not forget the drama and supposed friendship breakdowns and betrayals from the Kardashians and the Jenners… I mean if celebrities holding down true friends is a rarity in and of itself; then what hope does anyone else have?
If there's one thing though, that I've learnt as I've tried to understand what makes a true friend a true friend; it is this. That sometimes friends come and go and that's ok. But there are real ones around, and they do exist. It's just that they just may not be famous for those aforementioned celebrities in the paragraph above. But as I've been listening to another iconic and influential artist this past week, my mind drifted to friendship and hence by whole spiel before. But if there's any takeaway before I dive into the Spice Girls; let me say that sometimes, the reason why we can't hold onto friends, is simply because we have that mindset from Hollywood. We think we're not deserving of friendship so we self-destruct. We think friends are for high school (even if we declare they are forever… maybe that's a hollow platitude!) and then we self-destruct. We're not modelled true friendship, and we see friendships break in Hollywood and we think it's the norm. and so we subconsciously try to emulate what we see on the TV… and during this time of COVID-19 where we all desperately need friends; sometimes a step back and a look at other healthier friendships is something we need to do. And that is where the Spice Girls come in; who I believe are influential for their stance on friendships and their long-lasting friendship, probably more than the music itself.
Spice Girls need no introduction. I could end the blog here and it'd be enough. I could say 'check out their discography in Wikipedia and on Spotify' and I'd be on my merry way. That'd be fine, maybe even more than fine, in one sense. But Mel B, Mel C, Geri, Emma and Victoria have redefined a whole landscape of pop and girl bands to a very great extent… that I can't not speak in depth about this British girl group that has changed the landscape of music and has also redefined what real friendships should look like. But if you all know who these girls are, and if you've been following them since 1996, since their inception; then cool, you may not need to read this blog, because you all know that these girls are influential in their own right, and you all know that these girls epitomise the meaning of true friendship. But if you're like me and jumped on the bandwagon a bit late, then by all means, take a quick squiz at my thoughts on the songs and the revolution that brought a movement to the UK and beyond. Why are we still singing "Wannabe", all those years later? Shouldn't these girls have faded by now?
Activist Nimko Ali on how Spice Girls influenced the 'girl power' movement: I was around 14 when the Spice Girls burst onto the radio and into my life. I didn't have posters on my walls and I never got to see them in concert. But they instantly – and loudly, and boldly – became an unconscious strength that was always there. In many ways, they still are. I remember listening to them sing Wannabe and taking in the words of the chorus – 'If you wanna be my lover, you gotta get with my friends,' they sung. The message I heard was clear: girls come first – and female solidarity is more important than any man. I was immediately on board. 
My generation was told we had everything we could ever wish for – we were living the Nineties dream. But it was also a time of hyper-sexualisation and objectification of women, with the rise and dominance of lads' mags. The Spice Girls helped us reject that, in a way. Because, in many ways, they rejected it themselves. There's always been an idea of what women 'should' be in public – sexy, not too loud, not too quiet either, no trouble. The Spice Girls broke the rules. When they were posing for photoshoots, they didn't have to be sexy, they could be fun, loud and crazy. And they were unapologetic. They didn't change for anyone they met, even when it was Nelson Mandela.
Instead, they spread the word that women are big and strong and loud and confident; that women are powerful as individuals, and even more powerful together. That sets the precedent of how feminism creates change – an alliance of women. And they led by example: I admired how they took charge when they were unhappy with the man managing them. Rather than put up with it, they sacked him and did it themselves.
The Spice Girls were attainable too. We could all be them, the fun group who kicked ass, because they were powerful but not threatening. Their different personalities meant it was inclusive, but not always what was considered stereotypically feminine. You could be sporty, or you could be loud and brash like Scary – though, I do think it should be said that there's nothing scary about being confident.
They were, for us as teenagers, the embodiment of sisterhood. They encouraged young women to stand together and look out for each other. And what's more, they did it in a brilliant way. Now, feminism is often heavy with academia, or too technical. What the Spice Girls did wasn't life-saving, but it was dynamic. We all need a bit of girl power.
And the answer why we're all singing "Wannabe" all these years later is because… we can identify with these 'real' superstars. Not that any other celebrity these days aren't attainable, it's just that for young women especially in the 90's, the Spice Girls represented a brand of woman that was simply much easier to aspire to be like. You know how you had your role models when you were younger and you always looked up to them, but then you'd be disappointed if one of them failed or committed the unforgiveable sin? I wasn't a fan of Spice Girls back in the day, nor am I one right now (I can appreciate their music objectively though!), but what I have gathered from reading and researching, was that Spice Girls were unashamed, unapologetic, and always owned up to their mistakes. They didn't pretend to be perfect, and they challenged the status quo. They were all for friendship and sisterhood and always having each other's backs; and when they went on hiatus, they always supported each other's solo careers.
Sporty Spice, Scary Spice, Baby Spice, Ginger Spice and Posh Spice are synonymous with the 90s and with pop music in general. Icons in their own right, they were part of the Second British Invasion of the United States and were "arguably the most recognizable face" of Cool Britannia (according to Wikipedia); and while their fashion never went out of style, it was the music and their incredibly positive lyrics and themes that shone through the most for me. With the 1996 debut album Spice selling more than 23 million copies worldwide (Spice is the biggest selling girl group album worldwide of all time!), and the 1997 sophomore album Spiceworld selling more than 14 million copies worldwide (the third album Forever was less successful with only 4 million copies worldwide!); numbers-wise, Spice Girls are second to none in the pop industry- even now. The girl power mantra that they each championed (read more about Girl Power on Wikipedia here!), the fact that they're the best selling girl group of all time, the biggest British pop success since the Beatles; and also the fact that these girls have won 2/3 of the awards they've been nominated for (149 nominations, 100 wins- including awards like American Music Awards, Billboard Live Music Awards, Billboard Music Awards, Brit Awards, MTV Video Music Awards, MTV Europe Music Awards, World Music Awards!)… these facts and figures alone are reason enough for their inclusion on what is a subjective list of influential artists of all time. Spice Girls also have divulged into a variety of inspiring lyrical themes, mainly about female empowerment and solidarity, with the most well known example in song being the importance of sisterhood over romantic relationships in "Wannabe". Although the group often speak about taboo topics- eg: safe sex in "2 become 1", and are considered gay icons; Spice Girls divulge into self-love and self-acceptance as well.
When you're in a group, normally one is the lead singer and the others play instruments, like guitars, keyboards and drums. But when you're in a vocal group whereby everyone is able to sing, how do you distribute vocals and how do you share songwriting duties? Well I'd say more often than not, members in vocal groups don't write songs, and sing songs written by other professional songwriters. However Spice Girls were different as a girl group in the sense that each girl shared songwriting credits equally on paper, even though that wasn't the case in reality. The vocal duties were also equally split within each song (as in there was no lead singer on each song!). Spice Girls cowrote all of their songs, and there was a 5-way split on songwriting royalties on all songs irrespective of who wrote which song. While Geri Halliwell wrote the majority of the lyrics, the others found themselves to be more proficient in writing the melodies and harmonies of the songs. It's a different way to write songs with all girls contributing; and in that sense Spice Girls changed the way pop songs were written, and they changed the perception that boyband and girlband members weren't allowed to write songs. In many different ways, Spice Girls paved the way for girl groups to become more experimental, and true to themselves; while many twenty-first-century girl groups continue to cite the Spice Girls as a major source of influence, including the Pussycat Dolls, 2NE1, Girls' Generation, Little Mix, Fifth Harmony, and Haim. Solo female artists who have been similarly influenced by the group include Jess Glynne, Foxes, Alexandra Burke, Charli XCX, Rita Ora, Billie Eilish, and Beyoncé. Girl power was embraced by the band quite heavily, while the many image and fashion trends made stylish by Spice Girls were also adopted by other bands such as One Direction.
Many times over the last week or so, I've tried to find quotes from interviews with any member of the Spice Girls. Usually I input in excerpts of interviews here and there from any particular artist on previous blog posts, and strategically place them into the blog so as to make it sound interesting or for the reader to gain context into the artist's lives and psyche. However, apart from interviews about the rumoured reunion that could happen this year or next year (both Mel C and Emma have said that they hope the group reunites for a tour and for new music!); there are hardly any interviews that I could find from the Spice Girls. Perhaps it's because these songs are 20+ years old… but I guess in some ways, having no interviews means that we can go off the songs alone and the group's achievements as well- as we are determining the extent of their influence. And as we can see from the paragraphs above about how they approach songwriting and who they've influenced in their music, and how many awards they've won, and the fact that they've inspired a movement of girl power, and the fact that they're the best-selling girl group of all time… need I say more? Who needs quotes when you have facts?
But being the biggest girl group and having the highest song charts means nothing if the songs aren't impacting and resonating. But even though I hadn't even listened to Spice Girls extensively prior to around about a week ago (I guess I am that uncultured!), every song I've heard from the Spice Girls has struck a chord, has stood the test of time, is relevant to today thematically, and still packs a punch even now! "Wannabe" is the group's most popular and respected single, champions the value of female friendships over romantic bonds with the opposite sex; and still to this day, the track has never gone out of style, and has since been described by a 2014 study by the University of Amsterdam and Manchester's Museum of Science and Industry as being the catchiest song of all time. The topic of friends over romantic partners is actually quite universal and timeless, and the fact that there's a pretty catchy and visually photogenic music video filmed as well, doesn't do any harm to the song at all. Although a deeper analysis of the lyrics in the bridge reveal a dirtier meaning to the song– but the track and music video has gone viral, and into the ears and hearts and minds of listeners of all ages… so, shall we choose to view the song as more innocent than it could be? How about we watch Cimorelli's version of the song (which in some ways is 'cleaner')?
But if "Wannabe" was the group's crowning success at the start of their career, how about the other songs? Are we in fact sleeping on gems while only being focused on one hit because of its catchiness? Well, let me tell you that I personally got just as much out of the rest of the group's discography as I did out of "Wannabe"… so the rest of you better sit back up, read along and listen to Spice Girls inspire, comfort, shake up the status quo and provide reassurance in the tenacity of the human spirit. "Say You'll Be There", a slower paced R&B ballad, is an earnest plea to a loved one, asking them to show up and be present. As the girls relay to their significant other that '…I'm giving you everything, all that joy can bring, this I swear, and all that I want from you is a promise you will be there, say you will be there…', we are met with a tenuous and fragile relationship that can easily be strengthened if both parties actually put in the work, and not just one. As the song highlights the disparity between healthy relationships where both participants are respectful of each other with unhealthy, toxic and abusive relationships where often one person is doing all the work and the other is slacking off or ordering the other around; this song is indeed an eye opener and a warning to run from any relationship that doesn't build you up- it doesn't have to be a romantic relationship! "2 Become 1", a breezy, acoustic guitar and keys driven ballad, speaks about the act of safe sex, but a deeper listen reveals that the girls speak about the moment two souls become one, and the moment you know you've met your soulmate. As we are encouraged to keep our eyes peeled and keep on treating others with kindness and respect as we never know who God has planned for us to be with; "2 Become 1" reinforces the belief that you can't just sleep around and give your heart away to anybody- there has to be some thought, as there is a soul connection that happens when you do consummate your feelings. It even is written in the Bible that at the beginning the Creator 'made them male and female,' and said, 'For this reason a man will leave his father and mother and be united to his wife, and the two will become one flesh'? So they are no longer two, but one flesh. Therefore what God has joined together, let no one separate. How should we argue against God and flippantly misuse our bodies in a way that isn't glorifying to Him? "2 Become 1" should be a statement for this generation to wait until we find the right person- and in conjunction with "Wait For Me" by Rebecca St. James, should form the backbone of how we all should act when it comes to soulmates, the one, sex and things of that nature. The timelessness of this song is further shown in Emma's stirring duet with Robbie Williams- which version is your favourite?
"Mama", a heartfelt and emotional tribute and homage to the girls' mothers, is a stirring ballad whereby the girls eloquently raise their mothers up to the highest pedestal, and is even relevant this year as we value our mothers and our parents in general. As they relay that they understand the things their mothers did when they were younger, and that the 'unfair' or 'uncomfortable' thing their mothers did that were perceived as being evil and tyrannical, were only out of love, and were the right things at the right time; we are encouraged to forgive our parents for the 'wrongs' we believe they committed. After all, each parent is doing their best and can't be crucified for something that might've been wrong, but in the moment was the only option. And as "If You Can't Dance" is a silly song with no meaning whatsoever, and "Who Do You Think You Are", a comedy tongue-in-cheek melody about discovering your own identity and knowing what you want, was a single for Comic Relief, and contained a 'fake' Spice Girls group in the music video (The Sugarlumps!); we are reminded that debut albums aren't always a hit and miss. Spice Girls have shown us that a group can be great out of the gate, and a debut can be a sublime and near-flawless album. It is possible for a group to have their debut be an album where they have already found their footing, and Spice is such an album.
Even though Spice sold 23 million copies, and subsequent albums Spiceworld and Forever sold only 14 and 4 million copies respectively; that doesn't mean that these songs aren't that compelling, moving, inspiring and thought-provoking. "Spice Up Your Life", a happy go lucky pop/dance melody, speaks about the benefits of having the Spice Girls in your life. A tongue in cheek song, the track reminds us how fun and joyful these girls are and how much they can brighten our days; while "Stop", a jazzy anthem complete with saxophone, trumpets and trombones, once again places the importance of friendships above everything else, and is rumoured to be about the girl's firing of manager Simon Fuller (although it's not really confirmed that this is what the song is about). "Too Much", a piano ballad, has the girls wondering if their touring life and singing life is sustainable (and sung in a way in which the persona wants to get out of a relationship but can't because they don't know their identity without it); and reminds us that we shouldn't place the greatest importance upon work otherwise we'll be burnt out beyond imagination. While "Viva Forever", the final single from Spiceworld, is emotional and bittersweet, as the girls subtly reference Geri's departure from the group, and graciously wish her well; standout songs like "Move Over" and "Never Give Up On The Good Times" prove to us that it's not just the singles that make up a good album- you need to have catchy and meaningful songs all around, of which Spice Girls have in abundance.
"Goodbye", the first single off Spice Girls' third and final album Forever, is bittersweet and emotional and all things heartwarming as the lyrics once again address Geri's departure from the group (and maybe subtly their own breakup as a band!), with the quartet passionately encouraging us to '…look for the rainbow in every storm, find out for certain love's gonna be there for you, you'll always be someone's baby, goodbye, my friend, I know you're gone, you said you're gone but I can still feel you here, it's not the end, I gotta keep it strong before the pain turns into fear, so glad we made it, time will never change it, no, no, no, you know it's time to say goodbye…'; as we are presented with a melody that tackles the ever true notion of break ups or even death. As we know that friendships can fade and that death can be cruel and unfair, we can hold onto the memories and the good times- and that is exactly what the Spice Girls are doing in this song- paying homage and tribute to Geri and their good times with her. "Holler", a sensual song about the act of having sex, was in my mind an unnecessary track by them, but it does show us that the group can still have fun and still sing songs that don't mean much- it's a nice change of pace from the heavy "Goodbye"; while the existential confronting and comforting ballad "Let Love Lead The Way" is as hard-hitting and poignant as they come, with the group asking question after question of what is wrong with the world, but then settling on the mantra of letting love lead the way- '…part of me laughs, part of me cries, part of me wants to question why, why is there joy? Why is there pain? Why is there sunshine and the rain? One day you're here, next you are gone, no matter what we must go on, just keep the faith and let love lead the way, everything will work out fine if you let love, love lead the way…'.
"Tell Me Why", a more bitter track and a direct examination of the feelings of the group when Geri left the band, remind us that no friendship is perfect, and that fights, disagreements and arguments can happen, and that's ok. It's a part of life, and this song is just as valid as "Goodbye", even though it sounds more vengeful and spiteful. The playful and sensual "If You Wanna Have Some Fun" relays the desire to be loved on many different levels; and "Weekend Love" depicts the persona only wanting a love for the weekend- could it also be depicting someone who is scared of commitment? While both "Time Goes By" and "Oxygen" are love ballads similar to something that Boyz II Men would record, with the former track diving deep into the magnitude of love one has for another as being from here to eternity, that '…time goes by, but we stand still, love you for eternity I will, I know that we were meant to be, that's how I feel when you're with me…', and the latter track comparing an everlasting love to oxygen, that '…you're the prayer that I take, you're the smile on my face, every time I breathe in, brings me warmth from within, when you touch me I start believing, loving is like Oxygen…'. There may be 'too many' ballads on Forever and the sound of the Spice Girls may be different here… but I reckon this album is just as compelling and heartfelt as the other two. There's so much hype about Spice and Spiceworld and hardly any love for Forever, and I reckon that if listeners and critics would just spin through this album twice or three times, they'd find something good and perhaps some of the band's most inspiring and thought-provoking songs.
And while we've come to the end of the discography of Spice Girls for now (the group might be recording something new in the near or far future!), the music and the lyrics are by no means the only reason why I believe that Spice Girls are influential. No, not by a long shot. See, even the way the group was formed in the early 90's and how the debut album was made… is reason enough to assert these girls as influential in my opinion, as we understand the group's determination and tenacity and their never-give-up attitude. With the group being formed by Bob and Chris Herbert, Spice Girls cowrote their original material on their first album with Eliot Kennedy and producers Absolute. They signed with Virgin Records in July 1995, came up with their band name by flipping around an already common nickname that was seemingly 'derisive' and in bad taste. In 1997 they fired their manager Simon Fuller, and in 1998 Geri left the group. While you can all read about how the Spice Girls formed here; what matters is that these girls weren't taking no for an answer, and showed the world who they were, which was a group that stuck together and a group that were friends for life.
When you're in a veteran group or you're part of something bigger than yourselves, the songs speak for themselves, right? You could talk about your hopes and dreams for a certain song and what you envisioned it to mean, but once that song takes on a life of its own and it means a whole lot of different meanings for other people, then the meaning that you envisioned is immaterial. Which is why that apart from the songs (which people could really love or really hate), 'extra-curricular' stuff can be used as a barometer to determine popularity and influence. Of which the Spice Girls have plenty of. An entire Wikipedia page has been written about the Spice Girls' merchandise and sponsorship deals, and how the girls extended their brand through avenues such as the Spiceworld: The Exhibition; their collaboration with Walkers; Mr Men for books, cups, bags and coasters; Tesco for a 2 part Christmas ad campaign (which earned the girls 1 million pounds each!) and the development of Spiceworld as a video game… amongst other deals and promotions. In 1997, Spice World the film released (a scripted drama film where the girls played fictionalised versions of themselves); while there were also wax sculptures of the Spice Girls made as well. As of a couple of years ago, there was a Spice Girls animated movie in development whereby all 5 girls would be voicing fictionalised versions of themselves who would be superheroes; while the girls' popularity was at its highest in 2007, when the first date of their comeback concert tour The Return of the Spice Girls in London sold out in 38 seconds. Imagine that- less than a minute, and the tickets are all sold. How crazy is that?
The group also released their comeback single "Headlines (Friendship Never Ends)" in 2007 that speaks about the everlasting love each of the members have for each other- Geri is in this song and video, so perhaps the animosity between her and the girls dissipated? "Voodoo", Spice Girls' last new song from their greatest hits album in 2007, speaks about having fun, dancing and having a good time; and once again reminds us why the Spice Girls remain the best of friends after all of these years. A Spice Girls musical in 2010 eventuated after the 2007/2008 comeback tour, with the musical Viva Forever inspired by the song. Mel B, Mel C, Geri, Emma and Victoria also performed at the 2012 Olympics closing ceremony, while in 2016 Mel B, Geri and Emma recorded the pop anthem "Song For Her" as a three-piece. The group didn't eventuate though, due to Geri's pregnancy later on… and now there are more and more rumours of a reunion- with all 5 members. This July a new EP is releasing from the group- a Wannabe anniversary EP (25 years since that iconic song!)… and who knows, maybe a new album? Mel B, Mel C, Geri and Emma toured in 2019 and were going to tour some more but COVID-19 put a snag in their plans. According to both Mel C and Emma, the reunion will go ahead and there will be new music sometime… so I guess perhaps the Spice Girls aren't as finished as we'd think they were?
We started talking about maybe doing some more and then lockdown happened, which is such a shame. I'm dying to do it again. I'm waiting to see what's going on in the world. You can't book anything yet, so we're waiting for that moment, but I'm sure that will happen when we can!
It's high on the agenda for us girls. I mean, since we did the tour in 2019, I have just been like, 'more shows, more shows!' And, you know, obviously that isn't something that's gonna happen this year, sadly. So, again, a big old rethink. We are working on some ideas. I can't give too much away…but we definitely wanna celebrate and really acknowledge 25 years. It's insane. We're so proud of our legacy. So we do want to celebrate it in the best way that we can.
When we talk about new music, we feel very nervous. Because obviously we had such great success, and we have such a great back catalog. And we wouldn't want to force anything. And we wouldn't want to do anything that wasn't good enough, you know? So we've always said if an opportunity came up and we felt… it was quite organic that it happens, then we would do it. But we kind of don't wanna force it.
We found it hard last year and we did really miss her. We're still really close. And it's so important to us that she is happy with everything. She was very involved in the creative and everything that we were doing in the show. And I think she really found it difficult. That first night, when the pictures were beamed all over the world, it was hard for her. And we're hoping it was hard enough to bring her back. It's so hard, and I feel for her. And the thing is now, we have come to this point in our lives where we do, we really respect each other. And we never want anyone to do anything they don't feel comfortable doing. But yeah, we might have to get her hypnotized. I have to say, I feel like she's coming around. So we'll keep working on her.
The Spice Girls have been around for forever. Their last album was in 2000… but since that time the girls have recorded solo albums (take a look here, here, here, here and here!) and have reunited a few times. It's clear the fans want to see the group back for an extended period of time- and I for one would be very intrigued to hear what a new Spice Girls album would sound like in this day and age. Spice Girls have been synonymous over the years with changing the landscape of 90's pop and singing about a wide variety of topics- and as they revealed to us their very real songs and their attainable lifestyles and their relatable character and affable personalities; these were girls that you'd want your daughters or sisters looking up to. Are they still role models even now? Yes, I'd say that they are. And as we are still in the midst of COVID-19, and are subconsciously destroying our friendships over and over and over (which we all need to stop doing, or at least try to!); let us look to Sporty Spice, Scary Spice, Baby Spice, Posh Spice and Ginger Spice for encouragement and inspiration, and reassurance that things will be ok. The nicknames haven't died, the friendships haven't died, and the messages of friends over romance hasn't died. So… can't we say that the Spice Girls are friends and girls 5eva? Is the TV show GIRLS5EVA inspired by the Spice Girls and their unfinished career and lifelong friendship?
Does the Spice Girls make the list for you all when you write your own 'Influential Artists of all Time' list? Is there any song (other than "Wannabe", "Stop", "Headlines (Friendship Never Ends)", "Goodbye", "Viva Forever", "Say You'll Be There", "Spice Up Your Life" and "Let Love Lead The Way") that has impacted you on your journey through life thus far, or even your walk with God? Let us know in the comments. Till next time!