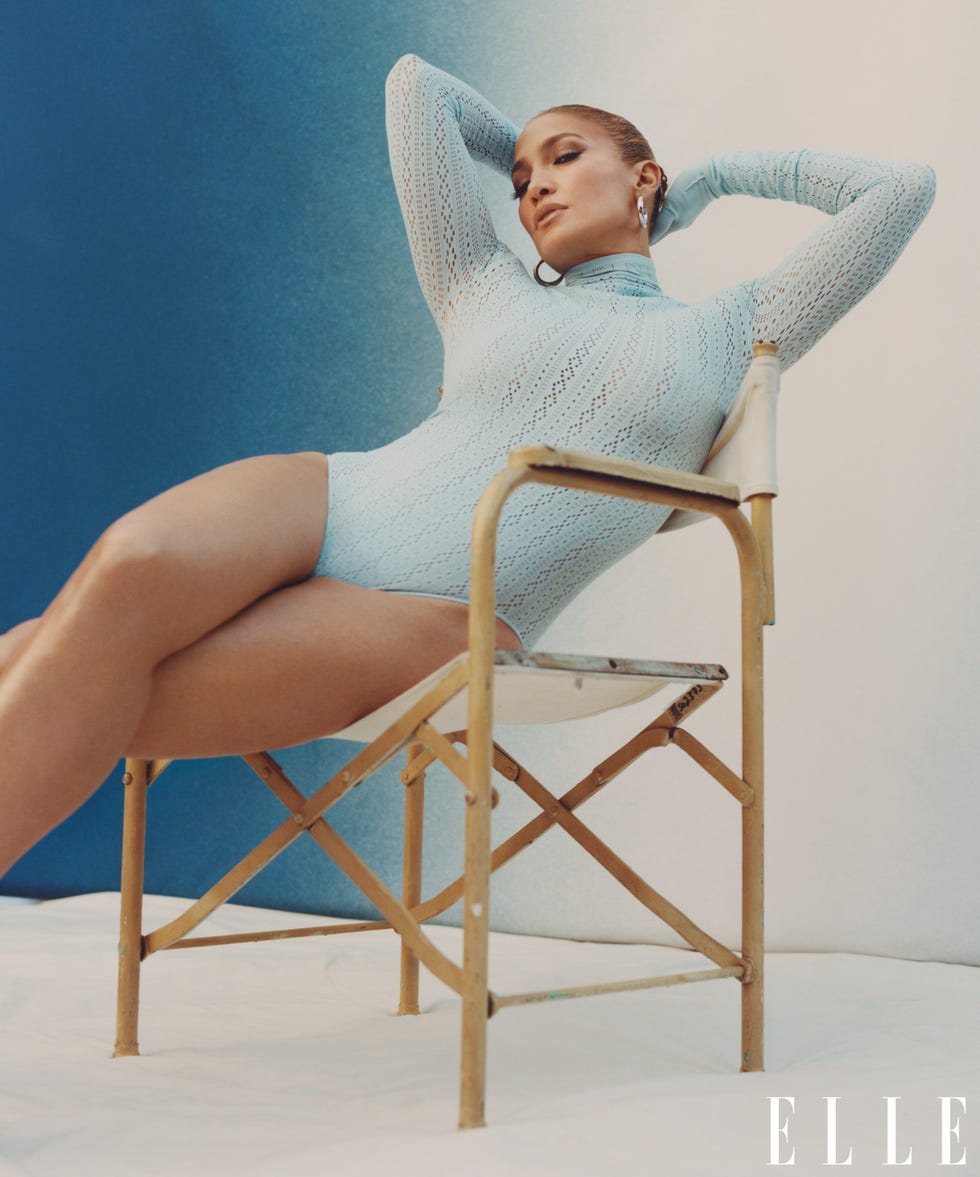 What makes an artist influential, or even popular? That is the million dollar question, is it not? I know that we've posed this question many times throughout the past few years, and that we've added and subtracted artists to our ever-evolving influential artist list; based on the conclusions that we've drawn over the years. And so, I ask this question yet again, because… one more time can't hurt, right? Is it the impact of the song that determines an artist's longevity and legacy and standing in their career, or is it their songwriting ability? Is it the fact that an artist has blown up on social media and is using their platform for good away from the spotlight, or is it simply because their songs are connecting with listeners on a deep, personal, emotional and spiritual level even if their personal life is in ruins? Is an artist influential because they are so for their particular genre or time period, or is an artist influential because they are so across so many decades and for so many listeners across the board? Or are artists influential because they are not popular but rather unknown, but resonating to a specific group of people just because of one song or one album? What if I said that the answer to all of these questions is yes? Yes for all of them? Yes, an artist is influential for all of these reasons… that's a lot of criteria, am I right? Confused with where I'm going? Don't worry, all will make sense soon-ish…
You see, Carrie Underwood, the winner of America Idol season 4, has become a star in country music, releasing hit after hit album and song, culminating in a Christmas album and a hymns album not too long ago. Goo Goo Dolls have been steadily releasing heartfelt rock tunes for more than 30 years, and while they're not as popular now, their songs still stand tall amongst their contemporaries now. Jason Gray, one of the most honest and vulnerable songwriters that I've ever heard, isn't that well known outside the circles of Christian music, however his songs have that uncanny ability to pierce your heart and soul, and to reveal some part of you that you didn't know about, of which is key for us to deepen our relationship with God and with friends and family. Carly Rae Jepsen, a pop artist, on the surface is a one-hit wonder because of her hit "Call Me Maybe", but a deeper listen reveals a well rounded artist; her pop leanings and sensibilities brilliantly juxtaposed with something more reflective and meaningful. Coldplay, known for their hits "Fix You" and "Yellow", have stormed the UK charts and have become a calming influence in a pop world full of superfluous acts; while Pentatonix are largely famous and influential because they sing with their vocals and have no instruments. Both Jackie Evancho and Josh Groban have big booming vocals- and this has largely propelled them to stardom and the position to influence the world based on the covers they release. And U2… well, they're U2, need I say more? See every artist on this list is different. No one artist is completely objectively influential. And that's ok.
When I glanced down the list the other day and I saw who was in the list, and who was out, I thought that there might be a common thread. Perhaps all of these artists had a big hit song early in their career, or perhaps a strong social media presence. But as I've learned throughout the past few years, influence is a subjective thing. Even though we all make our lists and have our definitive 'this is who's in and this is who's out' and look to the lists made by Rolling Stone and TIME as gospel and as concrete; when it comes to our own lists, they're a bit more rubbery and the criteria a bit more wishy-washy. See pop/punk and rock superstar Avril Lavigne is different to Aussie singer/songwriter Delta Goodrem, who is also different to boyband Backstreet Boys who in turn is different to girl-band Spice Girls. Hard rock band Skillet is vastly different to Irish folk group The Corrs and also to country quartet Little Big Town and as well to ska icon Gwen Stefani. All of these artists have their place in, I guess any subjective influential list, and because no one artist has the same histories, no one artist has the same values, morals and ideals; this means that how each artist got into music, how each artist decided upon their songs and how each artist happened into fame and success, is all different.
None of these 100 artists all had a hit in the 90's. None of these 100 artists all have the perfect voice. None of these 100 artists all were a huge success on social media. And none of these 100 artists all resonate for all listeners past, present and future. The criteria for each list of influential artists may be different because we as people are different and we all resonate with different artists in many different ways. Just because I'm captured by Chris Tomlin's worship music, does that mean that Matt Redman deserves a spot on the list? He's not there on my own list, but should I rubbish other lists if he turns up there? If I'm impressed by Lecrae and his raps, should that mean I abandon my convictions and morals and include Eminem, Kanye, Kendrick Lamar and Jay-Z? On any other list they'd be there. But because I'm different to you and you are different to someone else; this means we can all have a million different viewpoints and a million different lists. And each artist present on the list can be there for a number of different reasons. If we have a hundred influential songwriters on our list, it'd be quite boring in my opinion. Same with a hundred influential boy bands or a hundred influential social media music gurus. There is beauty in variety and there is beauty in differences. And with that point laid out, let me divulge heavily into my next artist- triple threat and global pop icon Jennifer Lopez (J.Lo), who is well renowned, respected and loved amongst… well, virtually everywhere, especially in the Latin and Puerto Rican community. Some artists are impressive in their songwriting, some with their vocals, some with their all-around presence on stage. But for J.Lo, her influence stems from something deeper, something much more authentic and true, and something that hits me hard. Because of Jennifer's nationality and her familial background, she has had to deal with prejudices, bigotries, preconceptions, biases, and just people commenting on her looks, the way she acts, where she was born, and saying 'a woman like you could never be ____'. Jennifer has had to endure hurtful comments throughout the entire of her career- and the fact that right now she has succeeded in music, in acting and in dancing, is quite remarkable indeed. J.Lo's discography, filmography and her tenacity in a cutthroat industry gives us reason to be proud, to be happy for her success, and for anyone to want to look up to her as a role model for whatever they want in life. Sure, Jennifer is a role model for young Puerto Ricans and Latin Americans who haven't had much opportunity growing up and thus they can in turn see that it is possible to have your life turned around, that it is possible to succeed despite your skin colour and your nationality. But she is also an inspiration for all of us. I've listened to Jennifer's music for the better part of two weeks, and have researched virtually all of her achievements and how she's acquired her platform to change the world. And I am astounded. And I think we can learn so much from her- J.Lo's influence stretches beyond music- and if you're not convinced, then read on. If you're convinced already, read on to be further convinced,
Since I was little, I was an overachiever. All you had to do was tell me what to do. I took direction really well and then I crushed it. That was my personality. When I came on the scene, it was kind of the time of the waif and everybody had to be stick thin. It was like, 'Well, you're not. How do you feel?' I'm like, 'I feel great about it!'
The idea [for the Super Bowl show] was to show the best of, not just myself as an artist, but the best of women. The best of Latinos. I felt that I represented Latinos, I represented women, and I represented people in my age group in a light that was very positive and strong. I do feel it's different now. But our generation is still dealing with the scars.
I started training for Hustlers in January 2019. I went from training for Hustlers to doing Hustlers to going on a tour to doing awards season while filming Marry Me. I remember filming all day and working on the music in my trailer and then doing interviews and then being on the phone with my kids because they had just entered middle school. I remember being on the phone with Emme, telling her to do two hours of homework, and then getting on with Max and putting him to sleep and them learning my lines for the next day. Then training for Super Bowl rehearsals. And then it was the Super Bowl. It was non-stop for a year. So after that, I was like 'I'm going to rest. For a month.'
Over the past few weeks, I've found out something. That though it isn't explicitly said, I reckon that the name of J.Lo, the person of J.Lo and the brand of J.Lo (yep, the brand!) is synonymous with hard work, with determination, with the American dream that so many refugees and permanent residents have, with resilience, with Latin representation and with inclusivity. All of these ideals and ideas and concepts wrapped up in two syllables and three words. A woman who is successful at acting and at singing and at dancing? Who is of colour as well? Right now, woman and people who aren't white can look up to Jennifer and try to emulate her success because they know that she represents all of the young kids who are the next generation. But I reckon Jennifer's career (in music, acting and dancing) is a testament to her drive and her never giving up on her goals, and her reach is far greater than just 'coloured' kids. Her reach is for everyone… and as I am not from Latin America and I am not an immigrant, I guess I'll never fully understand how important Jennifer Lopez is to America. And so, as I did my research, I found an article from a couple of years ago (an opinion piece written by a Latina!) that I will quote verbatim for a while- and when you read this, I guess you'll understand like I did, the influence that J.Lo brings to music and to American culture. I read the article and was blown away at what Jennifer has accomplished. And so I realised I could not say it any better than this article. So here goes.
Lopez is a powerhouse Latina whose name is known by just three letters—J.Lo—all over the world. And for a generation of women like me who grew up rarely seeing themselves reflected in pop culture, Lopez changed the Hollywood landscape, single-handedly increasing Latino representation in film, television, and fashion.
Without question, Lopez transformed Hollywood's perception of Latino people in contemporary culture—but of course, there are several trailblazers who paved the way. Before Lopez, representation of Latino people on television was essentially limited to Carmen Miranda in the 1930s and '40s, and in the '50s, there was Desi Arnaz on I Love Lucy. Next came '70s comedian Freddie Prinze and, in the '80s, Saved by the Bell star Mario Lopez.
But between 1995 and 2004, less than 1 percent of stories in film and television were about Latinos, and most of those stories focused on illegal immigration and crime, according to a report by the University of Pittsburgh. Today, the number of speaking roles by a Latino in film and television has increased just slightly to 5.8 percent, suggests research from the Media, Diversity & Social Change Initiative at USC's Annenberg School for Communication and Journalism.
Out of the few other Latinos that popped up in film and TV during the 90s—in addition to the aforementioned Mario Lopez in Saved by the Bell, I have to give other shoutouts to Wilson Cruz in My So-Called Life, Tatyana Ali in The Fresh Prince of Bel-Air, John Leguizamo in Romeo + Juliet, Stacey Dash in Clueless, and Lauren Vélez in New York Undercover—Jennifer Lopez became the quintessential example of a Latina star.
You only have to look at her record breaking sales for her last Las Vegas residency show to see the heights she has climbed since those days on In Living Color—but long before she was earning millions, Lopez was making waves as one of only two Latinas on the 1997 Oscars red carpet. And for many Latinas who grew up in the U.S., she was the one they could relate to, thanks to her Nuyorican (meaning, a Puerto Rican from New York, since Jenny from the Block was born in the Bronx) accent and around-the-way-girl style. In fact, as one fan puts it, with the 1999 release of her first album On the 6, Lopez put both Puerto Ricans and the Bronx on the map.
Monica M. Rivera, founder of career advice platform You Wanna Do What?: Prior to her bursting on the scene, folks would cite the Yankees or the Bronx Zoo as the two things they knew of my borough. Jennifer Lopez forced people to know about the 6 train, what our streets looked like and sounded like, even the hallways to our apartment buildings. I felt seen. It no longer felt like the Bronx was an afterthought; it filled me with pride.
Kristal Sotomayor, documentary filmmaker for Philadelphia Latino Film Festival: For me, J.Lo was the only example of Latinidad in TV and film, so her existence alone was revolutionary. She changed my perception of Latinidad because she was able to be a triple threat, not just an actress portraying a stereotype.
Today, J.Lo is worth an estimated $400 million, thanks in part to a clothing line she founded in 1998 (which currently sells swimwear, eyewear, and fragrances), and back in 2005 helped make her the 19th richest person under 40, according to Forbes. She's since recorded eight studio albums, served as host on reality competition shows like American Idol and World of Dance, starred in over a dozen more movies, and even executive produced some of those films, including Second Act.
She also recently launched a makeup line with Inglot and is now rumored to be working on her 9th studio record—all in between being a mother to her 11-year-old twins and traveling the country for her "It's My Party" tour. For those of us who grew up before Lopez's rise to fame, seeing how the culture has shifted is immeasurable.
But her influence on today's stars doesn't stop there, says Jesús Triviño Alarcón, a Webby-nominated content creator and authority on Latino pop culture who booked Lopez for her final Latina magazine cover in 2015. Before J.Lo, "Latina celebrities were largely regulated to Spanish language outlets," he says. "Jennifer Lopez was on the inaugural cover of Latina in 1996. In many ways, she set off the Latino media industry and influenced the current crop of actresses and musicians. I'm pretty sure Gina Rodriguez, Diane Guerrero, Becky G, Natti Natasha, Karol G, and more will point to Lopez as a source of inspiration."
Triviño Alarcón agrees. "Lopez is undeniably Puerto Rican, undeniably Latina, and undeniably one of us," he says. "She's also widened the scope of what it means to be Latina by simply being her. You don't have to speak perfect Spanish, or Spanish at all, to be proud of your roots. She's made it cool just to be you and Latina—regardless if you're bilingual or not, born in Tennessee, a child of immigrants, or have one parent who is Latino."
African American activist Marian Wright Edelman once wrote that "You can't be what you can't see." It's seeing Lopez's success that has inspired and continues to inspire many Latinas like me to go after what we want—raising the confidence of countless girls who, before her, had a hard time envisioning Latinas like themselves being successful.
Have you all read this article? I suggest you do. I suggest you read this article word for word. I did, and I was blown away. There was no way I could speak about J.Lo with this much confidence as the writer in the above opinion piece. Because I am not immersed in that culture, because I don't identity as Latina; for this reason alone, I could never really say the true influence of Jennifer and how she has changed music for the better and how she has changed America for the better. And this is why I shared this article about how Jennifer inspired the world. Could I have paraphrased this article and written a sentence about it? Perhaps. But would I have captured the essence of how Jennifer shaped a nation over her entire career? Probably not!
For any of you who loves to read facts and loves to read Wikipedia, you can all read about Jennifer's story here. You can read about her albums, her films, her clothing and beauty lines, her foray into producing with The Fosters and Good Trouble, her stint in American Idol as a judge… It's very, very extensive, and facts and figures won't be covered that much in this blog. However, for those who are lazy or can't be bothered to read Wikipedia, let me catch you up. Having a Latin American background, Jennifer was the highest paid Latin actress in Hollywood in the late 90's, and when her 2nd album J. Lo and film The Wedding Planner both released, in 2001, she became the first woman to have a number one album and a number one film in the same week. Her 2002 remix album, J to tha L–O! The Remixes, became the first remix album in history to debut atop the US Billboard 200; while later on, her residency show in 2016-2018- Jennifer Lopez: All I Have, at Planet Hollywood Las Vegas, grossed over $100 million in ticket sales during its three-year run. Jennifer has also heavily invested in the ventures of beauty, clothing lines, fragrances, a production company (Nuyorican Productions Inc), and a charitable foundation (Lopez Family Foundation) With a cumulative film gross of 3.1 billion US, and an estimated global sales of 70 million records, Jennifer is arguably the most influential Latin entertainer in the U.S., above Ricky Martin and Shakira. In 2012, Forbes ranked her as the most powerful celebrity in the world, as well as the 38th most powerful woman in the world; while Jennifer has received a Hollywood Walk of Fame, Billboard Icon Award, Michael Jackson Video Vanguard Award. TIME the magazine listed her amongst 100 most influential people in the world in 2018, while Jennifer was also a producer and judge of World Of Dance from 2017, until 2020, and took the lead role of Harlee Santos in the NBC TV drama Shades Of Blue from 2016-2018. Jennifer has also been nominated for 531 awards (film, TV, music) and has won 172 times. There is even a list of Jennifer's live performances in Wikipedia that is astounding, inclusive of 2 Headlining (Dance Again World Tour in 2012, It's My Party in 2019), 2 concert residencies (Let's get Loud in 2001, Jennifer Lopez: All I Have- Jan 2016-Sept 2018), and charity events including WE Day (2014) and Global Citizen: VAX Live (2021). And these facts are just the tip of the iceberg. There are plenty of more facts available on Wikipedia, and more acting roles. I haven't begun to speak about her songs and the meaning behind them. Need I say more?
Before I dive deeper into Jennifer's film and TV career, as well as more and more brand initiatives and beauty fragrances; let me touch upon the music. After all, that's predominately why we're here, right? And as I have heard Jennifer's music for the better part of two weeks, can I say that I'm a fan, and can I say that her music is very emotional and honest from the heart? Quite a lot of J.Lo's music has lyrically been about the ups and downs of love, and with her musical genre being a blend of pop, R&B, rap and Latin flavoured music; and some could say that Jennifer's voice is limited. I tend to somewhat agree on that… but everything else J.Lo has in her own possession, more than makes up for her vocal range. Jennifer has charisma, style, and the big production on her songs and on the stage, and she has been recognised on the stage for her sex appeal and her showmanship. Her songs are a true expression of where she is in her life, and her tenacity to never give up is remarkable. Giving everything her all, I'd say at J.Lo is the quintessential idea of the modern woman, the one who has it all and can juggle it all. And as we listen to these comforting and healing songs, let us remember that if Jennifer can make a mark on history while there are undoubtedly better singers out there- does this mean that having a great voice means you are great? Or is it a combination of other factors that more than outweigh your obvious deficiency?
On The 6, Jennifer's debut album, released in 1999, and with the majority of the lyrical content being about relationships, she has reminded us even to this day that real people have real issues, and that singing about them, or talking about them with friends and family, can make people seem to be less alone. "If You Had My Love", the album's first single, is driven by piano and guitar and has a Latin atmosphere. Unfortunately, the song highlights Jennifer's middling vocal range, however the passion and intensity here is powerful and potent, with Jennifer overtly outlining to an ex an ultimatum for them to be together, crying out '…if you had my love, and I gave you all my trust, would you comfort me? Would you comfort me? Tell me, baby, and if somehow you knew that your love would be untrue, yeah, would you lie to me and call me "baby"?…'. And as I take this song is about being firm and standing strong in your beliefs and never wavering or compromising for anyone, not even a boy/girlfriend or spouse; "If You Want My Love" is reminder for us all to know what we want and to never falter. To know what we want and to never let anyone tell us any different. The song may be a love song or about love, but it's about so much more. And the same goes for a number of songs from Jennifer. "Waiting For Tonight", the second single from On The 6, speaks about a woman's eagerness for her man to come home, and for me the song speaks to the core of each of us, about how we all crave companionship and true love at the end of the day, and that we all don't want to be alone and lonely; while the party themed and jazz inspired "Let's Get Loud", complete with jazz instruments, gospel choir, accordions and harmonicas, celebrates life to the fullest and is simply a happy-go-lucky song with no deeper meaning than to just dance and have fun.
"Talk About Us", a piano led 90's themed ballad, speaks about the decisions a couple has to make in order to progress to the next step in their relationship, or whether they need to call it quits. The track is, in my opinion, essentially a metaphor for each of us when we're on the edge of being serious about something we're passionate about (it doesn't have to be a relationship!), and we have to decide whether we take the next step in our dreams and plans; while "No Me Ames", a Spanish cover version of the Italian song "Non Amarmi" by Francesca Alotta from 1993, features Marc Anthony (Jennifer's ex-husband) on guest vocals singing with Jennifer, in what is one of the most captivating and hard hitting ballads I've heard in a long time. It doesn't matter that I don't understand the lyrics… music is music and music stirs the soul. The fact that it's a Spanish song that grabs me and invokes feelings of pride and happiness… is irrelevant. "Should've Never", a heartbreaking guitar led ballad (for 6 minutes!) whereby the persona is torn between two lovers, features Jennifer singing as the persona to one of them, detailing that she should've never been honest with her feelings and should've ended the relationships; and basically is a metaphor for any destructive thing we're doing, and the fact that we all need to take the sensible choice and ultimately do what's best for us. "Could This Be Love", another ballad, has Jennifer questioning whether she's in love with someone or in lust with someone- and this is something we need to ask each other every day. Is that person we're interested in, is it infatuation or is there something there? That car we want to buy or the house we're coveting. Is that really what we want or are we lusting after things just because we can? And as J.Lo's debut album probes and probes and asks lots of questions in the guise of being a romantic album… we are met with one of the most heartfelt and meaningful debut albums over the past 20 years. Not the strongest though, but the most needed.
To this day, Jennifer's self-titled sophomore album J Lo from 2001 has charted higher than any other album. And from hearing these songs for an extended period of time, I'm convinced the public had it right- this album in my opinion wasn't the greatest lyrically, but it isn't a sophomore slump… and that's what the public latched onto. "Love Don't Cost A Thing", the highest song in J.Lo's career, earnestly speaks about the persona's frustration of being mistreated and neglected by her lover, and complaining that he is buying her expensive material things rather than spending time with her, even though love doesn't cost anything. And this is why this song resonates- because the theme of wanting to be loved and truly seen for who you are is so universal. Love should be free and freely given, not held onto and used after you buy their affection. True love is offered even if the other person is poor- and the song reminds us of many people of whom they aren't in love… they just love the idea of being with them because of money, fame and social status. Could it be that I'm reading too much into this song? Or am I not reading enough into it?
"I'm Real", a laid-back breezy synth driven melody, speaks about the persona's realness and the fact that their significant other doesn't have to impress them, given that they are a down to earth human being, even though they are a celebrity as well; while the remix of this song (Murder Remix) features rapper Ja Rule, and gave J. Lo new life, after the album initially struggled sales-wise. "Play", a synth driven electronic pop/dance melody, has Jennifer earnestly pleading with the DJ to play her song on at a club (similar in theme to Train's "Play That Song", while a song that struggled to climb up the charts!); while the musically busy "Walking On Sunshine" speaks about the persona being in a state of bliss with their significant other- something we need to strive for as we long to be in a stable relationship and friendship with everyone in our lives. "That's The Way", a track that is criminally underrated, delves into the concept of convincing a potential partner that they are perfect together- and though this song on the surface is sweet, the ramifications on a deeper level are scary, with the song potentially being stalker-ish and obsessive. As we try to treat women with respect and dignity, let us remember that people won't be swayed by our words, but rather by our actions. And thus, this song is needed to let us know how not to react and how not to act. "Ain't It Funny", a track written exclusively for The Wedding Planner, and then not used; delves into the concepts of fate and destiny, relaying that it's funny that sometimes a moment can change your life and that there are feelings that you can't deny- and as we remember that luck and chance can occur, the track also reminds us of God our father orchestrating events here on earth, so that His glory and our good will be promoted and shown on display.
With the 2002 album This Is Me Then being an ode to then fiancé Ben Affleck (of whom she is now dating again), Jennifer reveals to us a more happier album, a more grounded and centre project that predominately focuses on the joys of being in love rather than the sadness of potential heartache. "Jenny From The Block", a high energy no-nonsense anthem about self-worth and identity, features a no-holds-barred declaration from Jennifer, claiming that she is still the same person that she was all those years ago, asking us all '…don't be fooled by the rocks that I got, I'm still, I'm still Jenny from the block, used to have a little, now I have a lot, no matter where I go I know where I came from…', with the message of the song being for all of us to never forget our roots and never forget where we came from. "All I Have" speaks about a toxic relationship where the persona wants to leave despite the lover's requests to stay, and features LL Cool J on guest vocals; while a more positive and optimistic melody is "The One", which was recorded two times on this album, and speaks about the desire to be the One for your lover, with Jennifer wanting to be '…the one put her arms around you, the one who lays her head beside you, the one who listens when you need it, when no one else is, I could see it, the one who knows when it's under control, the one who knows your favorite song, the one you want when you're feeling lost, the one you place no one above…'.
"Dear Ben", an ode to Ben Affleck, and the centrepiece and heartbeat of the album, details Jennifer's love for Ben, and is a microcosm of how much Jesus Christ loves His church and His children; while the heartbreaking "Still" details J.Lo's love for her ex, even though they have moved on- revealing the truth of moving on and getting over someone taking time. Even if you're in an abusive relationship, the fact that you are moving into the unknown and leaving something familiar behind… well that's scary, and of course there will still be unresolved feelings, not of the person, but of the actual relationship which was safe and familiar. But sometimes when we grow we need to move on and purge the negative things from our life. "You Belong To Me" (no, not the Taylor Swift song, but the Carly Simon song!), depicts a relationship on the brink as Jennifer asks her lover why did he cheat and why did he look at another girl with lust. Reminding him that 'you belong to me', the half-possessive track reminds us that people are people and people make mistakes, and that forgiveness is possible when you earn trust back and when you are apologetic and remorseful. The more thankful and grateful "I'm Glad" speaks about being in a happy place and a happy state when you're in love and really joyful and cheerful; while "Baby I Love U!" is a basic love song at its core, as Jennifer eloquently declares to her lover '…baby, I love you, baby, I need you, I gotta have you, can't be without you…'.
After the relationship heavy This Is Me Then, the fun and light album Rebirth followed, and J.Lo experimented musically with more instruments rather than the piano and guitar in ballads. "Get Right" is a groovy, R&B/salsa melody about having a good time (complete with trumpets); while "Hold You Down" is a reflective, sentimental and nostalgic ballad, sung to all of the people who have lifted Jennifer up, who have counselled her and helped her when she was down. Sung with Fat Joe, this heartfelt, haunting and mysterious track is one of my favourites of the album, and perhaps one of the most meaningful of J.Lo's career. While "I Got You" speaks about Jennifer's security in her relationship with her significant other, and her grounding in her identity as a person- something we all each need to strive for and actively work towards; "I, Love" is more of a confession of love towards someone- albeit perhaps unrequited, as we all are encouraged to say what's on our mind and to say our feelings aloud to the person, no matter if they are reciprocated or not.
To this day, the 2007 album Brave is the lowest charted album of J.Lo's career. I don't k now if it was because it followed the highly successful Como Ama una Mujer, or was it because musically it tried to be a bit or pop and R&B and soul and gospel and rap and hip hop rather than more musically focused? Either way, lots of people are sleeping on Brave; however several spins through this album reveal a project that is not bad, but a project that failed because it was held to the lofty high standards of J. Lo and This Is Me Then. "Do It Well", a groovy toe-tapper is led by One Republic's Ryan Tedder playing stirring keys and synth, and Jennifer passionately posing a question to a man, asking him to make the first move at the start of a relationship; while we are met with Jennifer earnestly wanting to be respected and treated right, and not strung along. And danceable melody in its own right, "Do It Well" is an extremely catchy song, as we ponder over the intricacies of any relationship, and conclude that we better learn to treat the people in our own life right before we start pursing any romantic relationships of any kind. "Hold It Don't Drop It", the album's next single, speaks about a lover having an intense effect on the persona in the song, to the point where they believe that this person has put a spell on them- and I firmly believe that this song speaks about the concept of falling in love so fast that you can't think rationally; something that may be absurd in real life, but a part of life and a valid feeling to have.
The title track, a laid-back ballad which speaks about courage and the act of stepping out into the unknown even though you are scared beyond belief; isn't as poignant nor impacting as I initially thought, although the song still packs a punch and relays the theme of stepping out into the unknown and doing something despite your apprehensions (because that is what true bravery is all about! While the savagely recorded "Mile In These Shoes" could've been an empathetic melody about caring for others and letting people feel what you feel, but is instead a tongue in cheek song about a man never fully being able to understand a woman, and never fully being able to walk a mile in their shoes because the shoes are too big. It's a sentiment that is fun but oh so true as a men can only empathise with a woman if she lets him; while "Forever" is J.Lo's desperate cry to love someone for a very long time- to love them forever and to never let them go. "I Need Love" dives deep into concept of us all needing love, in any format, to live and survive and thrive, with Jennifer eloquently crying out that '…I need love, for the first time in my life, I need love, ain't no love up in the club, I need love, wanna cuddle up to someone that make me feel like I'm something, getting sick and tired of fronting…'; however I believe the heartbeat of Brave and the most inspiring song is "Never Gonna Give Up". It is in this song that Jennifer sings to an ex and details how they both made mistakes, but she's never going to give up on love. And this is the song that reminds me of hope and believing in things unknown and things unseen; as we remember that just because you fall down, doesn't mean you can't ever try again and you can't even get back up again. Similar in theme to tobyMac's "Get Back Up", "Never Gonna Give Up" isn't that polished musically, but reminds us that determination and tenacity and resilience are attributes that are the most important, regardless if the odds are stacked against us or not.
Truly, I can't understand why Brave received so much hate- I found it to be a real encouraging album. But such is life, and from that point in 2007 until 2011, Jennifer struggled to make an impact, and subsequently left Epic Records and signed with Island Records. Love? released in 2011- although the two singles "Louboutins" and "Fresh Out Of The Oven" failed to chart. The former was about leaving an abusive relationship (It's basically about when you get to that point in a bad relationship and you're like, 'Damn, I really have to leave. It's just not good for me.' This song is actually about when you've made the decision – I'm out. It's not the girl who's like, 'I'm gonna take my stuff, and I'm gonna put on my sweatpants, and I'm gonna cry, and my girlfriends are gonna pick me up and we're gonna go eat ice cream.' It's not that girl. This girl is like putting on her hottest dress and her sexiest Louboutin shoes, and leaving your ass.); while the latter, with Pitbull on guest vocals, is an explicit description of the act of Jennifer making love to her significant other.
Love? is probably Jennifer's second most successful album to date, apart from J. Lo in 2001; and this is partially due to the gigantic success of "On The Floor", the stirring and dance/pop duet with Pitbull. The music video was the first video of Jennifer's to reach a billion views- and with the subject matter of the song being a party anthem about dancing on the floor- what could you hate about this comeback single? As Jennifer rocks out and belts out '…dance the night away, live your life, and stay young on the floor, dance the night away, grab somebody, drink a little more…la-la-la-la-la-la-la-la-la-la-la-la-la-la, tonight, we gon' be it on the floor…', we are met with a not-so-serious track about living life to the full- and what could be better than that to restart your career? "I'm Into You", featuring Lil Wayne, is a slightly explicit description of how in love Jennifer is with her beau; while the existential concept of love is challenged in "What Is Love?", the poppy radio friendly track the voices all of our concerns that we might never find the one, that we might be alone forever on this earth, as Jennifer emphatically relays to us '…what if I never find, and I'm left behind? Should I keep hoping for love? What if I'm still the same, status doesn't change? Gotta keep hoping for love, what is love? What is love? What is love? Somebody show me, 'cause if you told me, I wouldn't be lonely, please, show me…'. A standout on the album, this song dives deep into our psyche and picks apart all of our misconceptions of love, as we remember that love is a daily choice and not a fleeting feeling that we can trust on a whim.
"Good Hit" a hard hitting song about Jennifer wanting to be the significant other of someone she is interested in, falls flat in my opinion; however this low point reminds us that J.Lo is still human and does at times deliver misses, although if you connect with the song, that's great. However "Papi" is a sweet song about women publicly claiming their love for their men- and by extension this declaration should be what all men should sing to their wives or girlfriends; a declaration of a forever love that never ends. "Run the World", a song of devotion, essentially tells another person that '…I'll be your protector, I'll never forget ya, you need somebody that can hold you tight, I'll be your armor, keep you out of harm, boy, I'll be your anything, everything, rock 'n roll with ya, if things get too hot out in the cold with ya, froze, froze with ya, me and you together, our love could run the world…'; however the song on Love? that I found to be the most profound and moving is the radio friendly ballad "Until It Beats No More".
A track that isn't sung in Jennifer's 'normal' genre, we are presented with plenty of passion, honesty and vulnerability, as Jennifer sings to her significant other, or even to God, that she will give him her heart forever, that '…I'm alive, I can breathe, I can feel, I believe, and there ain't doubt about it, there ain't no doubt about it, I'm in love, and it's all because of you, I was fading, but you pulled me through, 'cause I'm awake, I survived, I was hurt, thought I'd die, but there ain't no doubt about it, it's love, and I have found it, feel the beat again, stronger than before, I'm gonna give you my heart until it beats no more…'. It's a song of utter devotion and total abandonment, and a song we should be able to sing to those close to us- and appropriately this is a song whereby we should be singing it to God also, as He died the death we were supposed to have, and rose to life all so that we could be made whole and free. As we all are made alive in Christ, so too should we sing our gratitude to Jesus, and devoting our entire heart to Him until it beats no more (aka forever!) is a great start and a first step to go deeper in our journey with Jesus Christ.
Stages are where I feel the most comfortable. I don't like talking or doing speeches, but to sing and dance or to act? Come here, baby. That's what I do. If you work hard, you can accomplish something. You can win the medal. I was talking about this the other day. [My production partner] Elaine [Goldsmith-Thomas] made a post where she listed all the things I had been nominated for and won that season. And when it came to the Oscars, it was so obviously absent. It was a sting.
I was like, 'Okay, when you're supposedly in everybody else's mind supposed to be nominated and you're not, what does that mean? Is it really real? Are the other ones real and this one isn't?' It came to a point where I was like, 'This is not why I do this. I don't do this to have 10 Oscars sitting on my mantel or 20 Grammys.' The point is creating and the joy that I get from the things I get to put out in the world that entertain and inspire and empower people. I think my life is about more than awards.
For me, I never really got into A.K.A, not in the same way as the rest of Jennifer's discography. The album released in 2014, and contained quite a lot of explicit material. There were a lot of guest vocalists that I found didn't mesh together, and I didn't connect with the overall vibe of the songs in general. However, there are some gems hidden in and amongst the rubble. "Same Girl", which was rerecorded with rapper French Montana and co-written with Chris Brown, is one of the rare highlights, as Jennifer recounts that she's still the same person she was from all those years ago. Thematically similar to "Jenny From The Block", J.Lo emphatically asks the haters '…why you tryna put the world up on my shoulders? Get off of me, yeah, get off of me, too damn grown, I don't owe nobody…'cause in the end, I'm still the same girl..', as what results, is a highly intense yet equally profound and compelling anthem for the ages, and a song that is what J.Lo is all about- identity and being proud of where you have come from. Sadly, "I Luh Ya Papi" fails to impress, with the severely-autotuned mess of a track being repetitive and including swear words for shock value. French Montana's rap seems out of place, and the music video seems to be over the top for no reason at all.
"First Love", a pop song through and through, is extremely catchy, but doesn't sound like J.Lo at all, like her previous work. Sure, it'd be fine if Jennifer was transitioning from Latin/R&B to straight pop… but the sudden change from Love? to A.K.A. is jarring and frankly sounding out of place. The song itself speaks about Jennifer wishing the person she is with right now was her first love, and the bridge is straight up full of sexual innuendo. But I guess there's a place for this song, as it gets us thinking about soulmates, destiny and whether there is a special someone out there for us- so at least this song isn't a total waste. "Never Satisfied", still in the pop vein musically, is toned down a bit, and is a bit more palatable, with J.Lo proclaiming that she's always never satisfied, that she's always craving something more, something unattainable; while the acoustic guitar Latin flavoured "Let It Be Me", containing religious imagery, pictures a situation where someone is at gun point and the question is asked 'who did you love'. It's an absurd hypothetical situation, but Jennifer implores her significant other to say that it was her that he loved; and this track seems to be a metaphor for us stepping out and outwardly proclaiming our love for someone, or even our strong beliefs in something. The song could seem possessive too, and it could have a negative impact if you choose to see the track that way.
"Emotions", another track aside from "Same Girl" that resonated with me, is a heartbreaking melody with no resolution, but it does give us reason to guard our emotions and to not give it away so flippantly (as J.Lo has reiterated that everything's a moment or an emotion that you have, a day you feel a certain way, and you kind of put that into a song or you relate to it in a way that you know people are gonna understand — like, 'Yeah, I've felt that way,'. It feels like it's something that I would say. I think this album, of any album, is really owning all of who I am musically and emotionally); while the laid back "Worry No More" speaks about our own innate desire to have peace in our lives, to not worry any more and to feel protected and loved and accepted. It's not a track that builds up, but it's needed on this album as we hear a song that confronts us and aks questions- unlike others like "I Luh Ya Papi". Yet "Booty" brings my enjoyment of the whole album down a lot… as the raunchy, explicit song about butts (yes, it's really about butts!) is confusing to me. Why record a song like this when little kids who look up to Jennifer can listen to it and be told that taking your clothes off in public and gyrating in public is ok? Yet as Jennifer relays to us, this song champions all parts of the human body… so I can sort of see how this song can be viewed as something positive for female empowerment; even if I don't agree with this reasoning: 'Big Booty' is a song I did with Diplo. It's a fun song and it's about owning everything about you and who you are and embracing that. [But] at first I said 'Never in my life will I do a song called Big Booty. But then I was in the car with my twins and as soon as they heard Big Booty they went crazy. They loved this song and because of that I recorded it. I've always strayed from embracing all these different parts of myself as a person and as an artist, but this time I was like, 'I am all these different things'. I can be silly, I can make fun of myself, but I can also be deathly serious and way too deep and introspective sometimes. I think people have so many more sides to themselves than just one. We're much more colorful than that.
Ever since 2014, Jennifer hasn't released an album. She's been busy with American Idol, World Of Dance, executive producing The Fosters and Good Trouble, as well as acting in Shades of Blue; but J.Lo's still has been around. Over the years, inclusive of the years post 2014, J.Lo has unveiled various music singles and tons of other ventures with her beauty, clothing and other brand initiatives… just to prove to us that she hasn't gone into retirement or anything that listeners and critics could gossip about. In April 2001, Jennifer launched JLo by Jennifer Lopez– a clothing and accessory company, while in 2011, Jennifer revealed to us the Jennifer Lopez Home Collection, featuring bedding, towels and luggage, as well as Love And Light in July 2011. In February 2007, Jennifer was honoured with the Artists for Amnesty prize by the human rights organization Amnesty International, for her work in the film Bordertown; while the E-commerce Teeology was also founded by Jennifer. Jennifer also collaborated with Lin Manuel Miranda's charity singles "Almost Like Praying" and "Love Make The World Go Round" (that song in particular was in response to the Orlando club shootings); while in 2014, Jennifer received the GLAAD Vanguard Award.
"Alive", an original track present on Jennifer's remix album from 2002, was initially missed by myself, but when I backtracked I found out about this song- and though I haven't seen the movie the song was written for (Enough), the song still resonates, as it speaks about gratitude and being thankful that you are breathing on this earth and that you are alive. "Dance Again", a track with Pitbull on Jennifer's greatest hits album of the same name, is similar in theme and musical energy to "On The Floor" from Love?; while "Live It Up" also features Pitbull, and speaks about the same theme- living like to the fullest and having a good time. It's superficial, of course, but the combination of J.Lo and Pitbull is so, so joyous and cheerful that you can't help but smile and move your feet. "Medicine" with French Montana, "Dinero" with DJ Khaled and Cardi B, and "Ain't Your Mama" are a few other standalone singles which pack a great big punch (and should have all been present on an album!), as these songs remind us why she is still the queen of Latin pop. While the heartwarming and stirring duet with country singer Jennifer Nettles is "My House", a stark reminder that we are all indeed human and we're all different in our opinions, likes and dislikes, but we are the same underneath, that '…my house is your house, same dirty laundry, same dirty dishes, my house is your house, air it all out and sort all the issues, I love to sing, I love to dance, we're making memories, we're making plans, with the same prayers, same hurt, same love, same worth, the places we come from may feel so distant, but we're really not that different…'.
It was a little cathartic for me. I was playing [a character] trying to find someone who understood her and accepted her for all of what her life was but also just saw her as a person. Like a real girl, which is what I am. People see you as this thing, this star. They forget that you're just a girl and want to live and laugh and be normal. And that really was what the movie is about.
We had the script, and then we picked places where we would like to put the music. You can't have a movie about two pop stars who are performing and not have a soundtrack. But the album was really difficult because I wasn't making a J.Lo album. I was writing songs for the story. So while I was on tour, I had submissions from every producer and every writer, and we listened to a hundred songs to get seven or eight.
Music is the universal language, whereas film really isn't. Rhythm and melody is something anybody can understand. We had some really dynamic artists in the first "Latin explosion": Marc [Anthony], Ricky, Shakira, Enrique [Iglesias], myself. That was the first time people said, "Oh, Latin artists exist in mainstream America." But we had to do English-language music. This is the first time Spanish-language music has been embraced. But I think it comes down to the artists. I'm not saying there haven't been dynamic artists over the years, but there's something about the streets that makes everything cool: that reggaetón movement, that trap movement. "Despacito" — people were like, "This is cool, this is sexy, this is hot."
Everybody knows that I'm a Puerto Rican girl from the Bronx. It's not something I ever tried to hide — or ever thought that I should hide — so I can get ahead. I always felt that individuality is what made me different from every other actress that was out there when I first started. I feel it's the secret to my success.
I love singing in Spanish. Honestly, I think I sing better in Spanish than I even do in English. That's a big part of who I am. I'm always working on a Spanish album. I never finish it. But you don't want to put anything out until you feel that it's the right thing at the right time. I've been working on some songs on the album for three years, [and these two new ones], we did them and we put them right out. [But] albums are important because it's a body of work. It marks a moment in time. When you do singles it marks a day, a week. I look at my albums like specific moments of my life, and they end up defining you as an artist. J.Lo the album defined me for the rest of my life. This Is Me… Then — I look back on that album and think, "Wow." On the 6 — all of them are very special.
Whatever needs to be done at the moment is the priority [whether film or TV or music]. Some of my time is producing, some of my time is acting on set, some of my time is making music, some of it is touring, some is my businesses — skin care, perfumes. I'm able to compartmentalize.
In 2022, Jennifer is releasing her new movie called Marry Me (with Owen Wilson) just in time for Valentine's Day; and last year Jennifer unveiled two singles specifically recorded for the movie. "Pa Ti" and "Lonely" with Maluma. They're both connected together like a mini ten minute movie- and though one song is in Spanish and I hardly understand it… perhaps I will when the movie releases, because I think the song is about these characters that both Jennifer and Maluma play in the film. Above, I've included excerpts of an interview that Jennifer did with Billboard about the movie, and I can tell from reading it that J.Lo's not done yet, that she still has plenty of things to accomplish in the coming years. She's just getting started, and though she was relevant back then in the early 2000's, there's enough for me here to conclude that she's still relevant now. Whenever Jennifer's new movie Marry Me releases (because we don't really know because of COVID-19!)- that's when the companion soundtrack will release as well. And let me tell you, I'm very excited, even before there's a trailer. Why, you ask? Well, simply because the storyline intrigues me, and also because I'd like to hear some inspirational and hopeful and hard-hitting music, of which I believe the album Marry Me to be. Jennifer is a legend in her own right- and I firmly believe that she will remind us all why she is still a force to be reckoned with in 2021 and in 2022! Jennifer's prowess as an actor will also be on the rise in the coming years as she has signed onto an overall deal at Netflix, for films like The Mother, The Godmother, The Cipher and Atlas. Shotgun Wedding, a romantic comedy/action film, is set to release next year too. So it seems like Jennifer will be everywhere on our screens within the next few years.
Just for variety's sake and to let us know that J.Lo can still rock the Spanish, Jennifer has unveiled to us Spanish singles in "El Anillo" and "Baila Comingo"- songs that I don't have the foggiest of what they mean, but songs that sound beautiful and captivating nonetheless. I mean, I could look them up on google translate, but… wouldn't that ruin the mystery? Jennifer's most recent single, the pop tune "In The Morning", has no trace of Latin flvour anywhere- in fact there's electronics and synth abound, as J.Lo asks her significant other (Alex at the time) to love her all the time, and not just in the morning (this song definitely is foreshadowing their split and his cheating rumours); while Jennifer further wows us with singles "Us" and "Goin' In". The former is a dance track that is perfect for a club or a bar, as Jennifer longs to be in perfect harmony with her significant other ('…could it be us?…'), while the latter track features Flo Rida and Lil Jon on guest vocals and is a dance track similar to "Dance Again".
The whole thing that was happening with police brutality, the Black Lives Matter movement, Latinos at the border — you feel like you had to contribute. I remember my son coming to me and saying, 'You know, Mom, some of my YouTubers tell us what we should do, and I listen to them. You have a lot of people that feel that way about you.' It was his way of saying that I should do something. He probably heard me complaining about what was happening in the world. I said, 'I want you guys to make me the signs because Mommy wants to get out there too.'
I'm not used to being in big crowds like that — I'm always on the stage. [My life is] car to back door to security to this to that. It was scary. I got a little anxiety, like, 'How do you get out of the crowd? Once I got [into it], to be in the masses like that, I loved it. Like, 'Wow, there's a movement happening.' So many people, different ages, races — it was a beautiful thing.
We can't just keep living our lives and thinking everything's going to work itself out. No, it's not going to work out. We have to get involved. We have to make changes. That was why 2020, as difficult and scary as it was, was so necessary. What we realized is that we're all in this together. This is about our kids growing up in a world where they feel comfortable, where things are equal, and there's more kindness and love than hate and division.
In the middle of the pandemic, [my daughter] Emme came to me crying. She was like, 'Why is all this happening?' It was such an emotional thing because I was trying to comfort her and myself in the same moment. I said, 'There's something happening that we're in the middle of and you have to trust that on the other side it's going to be so much better. We just have to hang on.'
Jennifer Lopez has a lot of platforms. Her music, her TV shows, her movies. She's juggling a lot of things, and she is excelling at all of them. For her debut single, Jennifer became the first artist to top the Billboard Hot 100 with a debut single since Britney Spears did so with her single "…Baby One More Time" four months prior; while J. Lo is the best selling album of her career thus far, and Maid in Manhatten the highest grossing film of her career. For those of us who aren't fans of romantic comedies though (inclusive of films like The Back Up Plan and Monster In Law), we can see Jennifer in films like Anaconda, Antz, Hustlers, Shall We Dance? and both final Ice Age films. But for me, what has stuck out to me of late is Jennifer's roles in Home and Second Act as well as her songs "Feel The Light" and "Limitless" for those aforementioned movies respectively. With the former song being an uplifting and hopeful piano ballad about coming together and uniting together in the power of friendship (mirroring Tip and Oh's unexpected friendship), Jennifer earnestly relays to us that we can '…feel the light shining in the dark of night, remember what we forgot, I know it's a long shot, but we're bringing it all back, we're bringing it all back…'; it is the latter song that I believe is the most uplifting and inspiring of Jennifer's career to date. Co-written with Sia, "Limitless" speaks about the determination that Jennifer has been displaying throughout her entire life. The theme of the song is the heartbeat of J.Lo's life, and as Jennifer enlists Emme to act in the music video, and as Jennifer channels her inner Delta Goodrem for the music video as well (in my opinion!), we are blessed to hear inspiring lyrics and be challenged by the notion of never, ever, ever giving up. We can do whatever it is we set our mind to- and it is through the belief that we are limitless (and the fact that God can indeed get us to where we need to go!), that we can fully realise our potential and go out in faith knowing that we will not fail, but we will always try again when we fall. With Jennifer graciously and powerfully singing out that '…I told myself I had to be a different someone, in order to win at a war I had already won, yeah, I'd given up on the saying "I'll never give up", but look at me now, yeah, look at me, I'm limitless…', the gauntlet and the challenge has been set for us. Will we accept the challenge of living life fully and breaking through our limitations?
I've always mentioned time and time again about how an artist is influential based upon their life outside of the spotlight. Well, for Jennifer Lopez, her life outside of the spotlight… is pretty non-existent. J.Lo is in the spotlight all the time, because she accomplishes so much with her time. And that is very remarkable. For someone who could've given up at the first hurdle, who has starred in movies that have bombed, and released albums that didn't sell enough copies, to now being an iconic legend, who has performed at the Superbowl halftime show in 2020, as well as at the AMA's in 2020, at the New Year's Eve 2020 performance, at Joe Biden's Inauguration in 2021, and has also received a People's Icon Award at the People's Choice Awards 2020… well there's nothing you I can say about that, other than that Jennifer Lopez will be here for many, many more years to come. There is so much more left in the tank for her to give, and to give back to the Latin community, to America and to the world. And so as I finish up this blog, and remind you all that influential artists on someone else's list can be different, and that's ok; let us all immerse ourselves in J.Lo's discography. There is something special about this artist, despite the critics, don't you reckon? Jennifer's always going to have haters. That's just the way it is. And so, I will leave you with an inspirational article (in full!) that I read earlier this year in May, in which friends and family celebrate Jennifer in their own words. Now, how about a Christmas album, J.Lo? That'd be cool!
Abraham Quintanilla Jr. (father of the late Tejano star Selena, whom Lopez portrayed in Selena, 1997): When I met Jennifer, she had been mostly a dancer and at that time was focusing on acting. I recall that early in the Selena production, we filmed the Astrodome concert scene with 30,000 Selena fans as the audience. After it was finished, [my wife] Marcella and I were walking with Jennifer to the dressing rooms. Jennifer stopped and said, "Look at my arms. I have goosebumps." I asked her why, and she replied, "I've never been in front of 30,000 screaming fans." At that moment, you could see in her eyes that she had experienced the excitement of performing live in front of an audience and she wanted to be a part of that entertainment world, which is so different from the acting world. She had the vision.
Jennifer Lopez: Abraham is right. At that point in my career, I had never performed onstage in front of 30,000 people. I felt a huge responsibility to do everything right and to play Selena in the way that her fans and her family would love. I wanted to document her in history in the most beautiful way. I remember feeling comfortable up there and in my own skin and that performing came naturally to me.
Judy Greer (co-star in The Wedding Planner, 2001): Everyone on set was calling her Jen-Lo — there was no J.Lo yet. I'd like to think that it all started there, on a soundstage in Glendale, CA. (I am sure it didn't, but I can pretend I was there at the beginning.)
Lopez: The name J.Lo came from [the late rapper] Heavy D. He used to come by the studio for my first album [On the 6, 1999] and would call me Jenny-Lo, Jennifer-Lo, or J.Lo.When I was doing my second album, I decided to call it J.Lo [2001], and I believe that's when it really stuck!
Tyler Posey (co-star in Maid in Manhattan, 2002): I worked with Jennifer when I was 10 years old. She was always on time and always gave 1,000 percent when she was acting or talking to someone lower than her pay grade. Everyone was treated equally. About halfway through the shoot, she bought me an Xbox! I couldn't believe it.
On her incomparable work ethic:
Marc Anthony (singer and ex-husband): The thing about Jennifer is her ability to see and understand things before they happen. Before she even brings an idea up, she has visualized it a thousand times. And if anyone says it might not be the greatest idea, she'll say, "You just don't see it yet." Nine times out of 10, she'll nail it. She's the first one in the room and the last to leave. The hardest worker I've ever met. When we were together, it was quite the opposite for me. That has changed since. I learned so much from her. She's the original!
Michelle Obama: The world knows that Jennifer is blessed with many gifts — talent, beauty, and an unparalleled work ethic. But what impresses me the most about her is her unwavering commitment to leverage those gifts and use her platform to give voice to the voiceless. Whether it's working to improve health care for mothers and children, encouraging more people to vote, or singing her heart out at a presidential inauguration, Jennifer has always known that life is best when it's shared with others.
Ben Affleck (ex-fiancé and co-star in Gigli, 2003): I thought I had a good work ethic, but I was completely humbled and blown away by what she was committed to doing day in and day out, the seriousness in which she took her work, the quiet and dedicated way she went about accomplishing her goals, and then how she would go back and redouble her efforts. She remains, to this day, the hardest-working person I've come across in this business. She has great talent, but she has also worked very hard for her success, and I'm so happy for her that she seems, at long last, to be getting the credit she deserves.
Charlize Theron (actor and friend): Jennifer is an absolute powerhouse. I can't begin to comprehend how she does all that she does, always giving 120 percent, and she has made it seem effortless for 30 years. To call her a triple threat doesn't come close to describing her—she's all of the threats!
Lopez: I love what I do. I'm passionate about it. Every day does not seem like a job to me. I can honestly say I'm living a dream, and I'm grateful every day that I wake up. I have tireless energy for what I do. I also have an amazing team who help me in every single way both personally and professionally. I really believe the most important thing is to have great people around you.
Matthew McConaughey (co-star in The Wedding Planner): Jennifer Lopez — what can she not do? Extremely deliberate, intentional, fully choreographed, and self-aware, she even knows how to make accidents look like accidents. When we acted in scenes together, she would turn in take after take as if timed on a meter, 1:01, 1:00, 1:02, 1:01…yet you couldn't tell that she was keeping a clock. Her success is not happenstance.
Leah Remini (close friend and co-star in Second Act, 2018): I had actually never worked with her before Second Act. I'm messing around with her before we're starting, and she's like, "Hey, dummy, you want to go over the lines for the scene we're about to do?" She would do things where she would talk about where our characters just came from, like in acting class. I was like, "Oh, good for you. You're an actor's actor." I was thinking more about what we were having for lunch.
Lorene Scafaria (writer and director of Hustlers, 2019): People ask what it was like to be behind the camera for [Lopez's character] Ramona's dance in Hustlers, which was, of course, electrifying, but I was just as gobsmacked watching Jennifer in the diner scene, convincing the audience that doing something illegal and objectively wrong was not only a good idea but justifiable. The dark turn that [initially] scared studio heads out of a green light was now an amen moment thanks to the power of Jennifer's sermon.
Lili Reinhart (co-star in Hustlers): Jennifer never flubbed a line when I worked with her. Even shooting late into the night, she was always in good spirits and had high energy. Can we please do a Hustlers reunion at a strip club when the pandemic ends?
Lopez: I've had the same approach to acting and the same teacher, Aaron Speiser, since I first started in my 20s. We go through the script together, talk about who the character is, and consider the effects of what they experience. I've become confident in the process, and I trust myself more. When you start out, you are so afraid you'll forget something and that you won't be able to deliver in front of the camera. I don't have that [issue] now. I've always said that preparation and rehearsal make me very confident when it's time to perform, and with experience, it gets even better.
Fat Joe (friend and frequent collaborator): J.Lo is J.Lo, OK? So if J.Lo walks into the party, she will smell so good that when she walks to the other side of the room, you can still smell her.
Bozoma Saint John (CMO, Netflix): Her skin is literal perfection. That's it. LOL. There's nothing more to say because it's true.
Affleck: Where are you keeping the fountain of youth? Why do you look the same as you did in 2003 and it kind of looks like I'm in my 40s…at best?
Lopez: I don't have any [beauty] secrets except JLo Beauty — and I'm giving them all to everyone with every product. Ben is funny! He still looks pretty good too. I also think I'm in the best shape of my life. In my 20s and 30s I used to work out but not like I do now. It's not that I work out more; I just work out harder and smarter. And it doesn't take me as long as it did in the past. I do it more for my health than I do for looks, which is funny. When you do things for the right reasons, you actually look better!
Olivier Rousteing (creative director, Balmain): I worked with Jennifer for the Met Gala [in 2018]. We danced at the fitting when she was trying on her dresses — and laughed so much. But the best time of my life had to be the day after the red carpet, dancing with J.Lo at the Boom Boom Room [in New York]. Imagine how it feels when you're obsessed with her, you love her so much, and you dance with her, your favorite icon. That was one of the things I loved the most.
Donatella Versace (artistic director, Versace): On International Women's Day, I was scrolling down my Instagram feed, and I saw this image of Jen holding a card saying, "I'm limitless." That made me stop for a moment, and so many memories came to mind: from the first time we met in Paris, her incredible career, the moments in Versace that will remain forever ingrained in everyone's imagination, and so on… But then it hit me again. That word: "Limitless." It describes her perfectly. Her discipline, her courage, her resilience, her hard work, her intelligence… rarely have I met someone who had a dream and worked so hard to achieve it. When you are in the same room with Jennifer, you can almost feel her energy pulsating through her veins and filling the space around her. I love her with all my heart.
Tom Ford: It goes without saying that Jennifer is one of the most beautiful and talented women in the world. But the greatest thing about her is that she is a kind and empathetic person. She is spectacular in every way, and I have tremendous admiration for her.
On President Biden's inauguration:
Remini: Would you think that she was going to text you right back after watching her perform at the inauguration? No, but I knew that she would. I texted a whole paragraph, and then right away I saw the little dots [that she was typing back]. Like, "Baby, really? Was it good?"
Lopez: It was a huge honor to be asked to perform at an inauguration. When [then] President-Elect Biden's team called [my manager] Benny [Medina] and said that he'd asked specifically for me, I thought, "What am I going to sing?" I knew he wanted a touch of something in Spanish because that had not been done. I wanted to represent women, minorities, Latinos, and all Americans in the best way I could. The songs that I chose had huge significance to me, and the way that I chose them was very carefully crafted to be inclusive and unifying. I was very happy with the way it came out. [As for the texting] we drove to the airport right after the performance, so I was on my phone and I got to answer a bunch of friends, my mom, and my family. It was at that time that I realized the impact that it had!
Fat Joe: We were shooting this video in the Bronx called "Hold You Down" [2005], and it was freezing. I had on this huge, bubble goose-down coat, long johns, boots with three pairs of socks, and warmers in my boots and for my hands. And here's J.Lo in a tube top and a miniskirt shooting that scene with me. And I never told her, but in my mind I was just like, "Man, this woman got way more money than me and I'm freezing, but I better not complain because she hasn't complained once!" So I don't care if I'm in the desert in 100 degrees—I never make excuses. Whenever I talk to other artists or need to give myself a pep talk, I go right back to that moment.
Lopez: I definitely remember being on the video of "Hold You Down" and how cold it was. I had to sing to the song, but my lips were frozen, and I couldn't move them. It's funny that Joe remembers that. But overall, I'm not a complainer — especially when I'm working on set. I am there to do a job, and that's what I should do. Believe it or not, I don't want to burden anyone with my thirst, or if I'm cold or uncomfortable. That might be something that my mom and dad instilled in me. You just have to be grateful to be doing what you're doing. It's a very Latino thing. Be happy with what you have.
…including the healing power of cookies:
Remini: We often have sleepovers. But if I'm having a hard week, my friend will do things for me. She's a big bath person. So she'll fill a tub for me, put rose petals in, light candles. She makes the chicken cutlets and rice that I like — her Puerto Rican rice. She makes my coffee the way I like it. She'll bring it on a tray with some chocolate chip cookies.
Elaine Goldsmith-Thomas (close friend and partner in Nuyorican Productions): To me, she's Jennifer — a girl who likes to cozy up on the sofa with her kids [twins Max and Emme] and her friends and watch old musicals, eat popcorn and maybe a cookie or seven. She's also a person who flew in for every chemo treatment I had 16 years ago, rubbed my bald head, and dreamed with me so I wouldn't forget that tomorrow was possible. And it was. She's an amazing mother, a beautiful dreamer, and the best friend I've ever had. Everyone needs a compass. Lucky for me, I found mine.
Ryan Seacrest (co-host of American Idol when Lopez was a judge from 2011 to 2016): Jennifer is obviously in great shape. She stays fit, she works out, but she eats what she wants, and I deprive myself. And she said, "Why are you depriving? Just have a bite of the cookie, Ryan. You don't have to have the whole cookie." And so I live my life now trying to think about having a bite of the cookie, not the whole cookie. It's not going so well.
Lopez: One day I'm going to let everyone in on my secret cookie recipe. It came from a secret couple, and these cookies are my favorite. Someday I'll give you the J-dough! And, actually, I think that's what I'll call it!
Kat Coiro (director of Marry Me, to be released February 2022): Jennifer was always FaceTiming her kids [on set], having them come visit, leaving a grueling week to go spend the weekend with them. As a working mom myself, it was nice to see someone who kicked butt at their job and gave themselves over fully to their craft but also spent every waking hour when she wasn't working being with her family!
Constance Wu (co-star in Hustlers): Her kids, sister, and mom would come to set a lot and are a big part of her life. They're all really kind and down-to-earth.
Lopez: It's hard for any working mom. You feel guilt anytime you have to work and cannot take care of your kids. It's a balance, and I do the best I can. It doesn't matter if I'm on location or if I'm in the house with them — we are communicating, we are laughing, and we are spending time together. And sometimes I'm even nagging at them to brush their teeth, get into bed to get up for school, all the things you have to do. I cannot begin to list the things that my kids have taught me about myself. I'd have to write a whole separate book on that.
DJ Khaled (collaborator on "Dinero," 2018): I've been blessed to work with J.Lo multiple times. She's so special and has a different kind of drive that very few people have — it's what makes everything she touches legendary. That's what makes her iconic.
Lopez: Honestly, I don't get caught up in those types of words [like "icon"]. I'd rather keep my nose down, keep working and doing what I do, like being creative and enjoying my life. When you start thinking too much about those things, you become egotistical. I'm interested in growing and evolving every day, being better as a person, better at what I do, and better at being a mom. I think what makes someone iconic is when they can create the different moments they can imprint on the world.
Does Jennifer Lopez make the list for you all when you write your own 'Influential Artists of all Time' list? Is there any song (other than "If You Had My Love", "Waiting For Tonight", "Love Don't Cost A Thing", "Same Girl", "What Is Love", "Do It Well", "Limitless" and "Feel The Light") that has impacted you on your journey through life thus far, or even your walk with God? Let us know in the comments. Till next time!