It's been a week since we delved into artists #31 – #40 from the blog series of artists who are impactful and influential in this current generation now, and into the future, taking a glimpse at where artists like Sabrina Carpenter, Dua Lipa, NF, Chris Stapleton, Maddie & Tae and Shawn Mendes are, right now currently in their personal and professional life in 2022. Now, it's time to delve into and explore the life of the final 10 artists who are influential this current generation. As we take a brief look at artists like Lucy Thomas, Riley Clemmons, Sofia Carson, Ava Max, The Shires and Mickey Guyton to name a few; I realise that since these are the last artists we posted about, there may not be much of an update on some of the artists. Nonetheless, there might be a song or two or some little titbit of news… and therefore, let's check out these artists below, and be sure to check out the links of the original blog posts as well.
The Shires were a late addition to this blog series- if I recall correctly, I think Jon wrote about then on a whim. They were an artist that didn't really sound like country when I heard a few songs last year. They certainly weren't popular by any means, considering the group originated in the U.K.; but I've since loved their songs, in particular melodies like "My Universe", "Echo", "Guilty", "Friday Night" and "Beats To Your Rhythm". Since we last posted about The Shires, Ben Earle and Crissie Rhodes have released their 5th album 10 Year Plan. We reviewed the album here, and it was one of this year's most inspiring, honest, refreshing, and vulnerable country albums thus far. Songs like "Sparks Fly", the title track, "Plot Twist", "I See Stars", "When It Hurts" and "Wild Hearts", are some of the duo's most inspiring and personal songs I've ever heard; so, whenever you all have time, take a listen to this album and to this pop/country artist. Since Covid-19, touring has halted, and Ben has joined Absolute Radio Country to host a new Sunday morning show since last year. These guys seem to be rollicking on and delivering hits and thought-provoking melodies; and let's keep hoping and praying that within the coming years, they'll be a force to be reckoned with and one of country music's most influential and popular artists!
18-year-old Lucy Thomas was borne out of The Voice Kids UK in 2018. Since then, she's released 3 albums (Premiere, Encore and Timeless)- all cover recordings of popular inspiring and moving mainstream melodies, each of them showcasing Lucy's crazily compelling and explosive voice, which is really out of this world in a totally good way! Lucy's vocals alone earn her place in this list, and though we spoke at length about Lucy's first two albums in the blog last year, it was Timeless that really imprinted upon my soul, and spoke to my spirit. We reviewed Lucy's 3rd album here; and though she hasn't released any original material yet (aside from her original songs on her debut album about a Broadway production that hasn't occurred yet!); it is the variety of the songs Lucy has covered that should create excitement for each of us. For if Lucy can sing a rock song and a pop song and an 80's melody and a country song, all with equal fervour and all with equal intensity and vocal prowess; then I guess the sky can be the limit for Lucy, can't it? Since recording and releasing Timeless, Lucy has released the singles "Always Remember Us This Way" (Lady Gaga), "Someone You Loved" (Lewis Capaldi), "I Don't Want To Miss A Thing" (Aerosmith), "Run To You" (Whitney Houston), "Wind Beneath My Wings" (Bette Midler), "Footprints In The Sand" (Leona Lewis) and "The Prayer" (Andrea Bocelli). She has since released the single "All By Myself" (Celine Dion) as a music video… and these melodies further cement my love for Lucy's renditions probably even more than the original artist. It's only a matter of time when there's a new cover album. There also is without any doubt that Lucy will release an original album someday as well. When that day comes, I will be eagerly listening to this inspiring and influential young artist. I hope and pray that all of you will as well!
With Riley being present as an artist on People's Emerging Artist list for 2021, the CCM/pop artist released Godsend in 2021, and it was one of our favourite albums. We reviewed Riley's sophomore album here; and since we blogged about Riley, she has been very busy. She has released a single version of "Headspace" and of "Stuck Inside My Head", her two mainstream singles from the project, to varying degrees' of success, while she filmed music videos for both songs. The video for "Stuck Inside My Head" gained considerable criticism in the YouTube comments; although Riley later on released the stand alone single "For The Good", a worshipful like melody that praises Jesus because He uses everything that happens in our lives for our good. Her EP For The Good followed, as well as a deluxe edition of Godsend, including a re-recording of the title track, with country artist Brett Young on guest vocals. "All Of My Days" and "Everything And More" were the powerful, compelling and honest all-new original melodies from the deluxe edition of Godsend, and from these songs, it seems like Riley is here to stay and here to deliver to us more and more thought-provoking, comforting and healing songs. Since we blogged about Riley, she has been touring with Jeremy Camp on the I Still Believer Tour with Jordan St. Cyr; while Riley has been preparing for the Alive Music Festival in July 2022. 2022 seems to be a big year for Riley; and here's hoping and praying that the next album will be just as successful and popular as Godsend!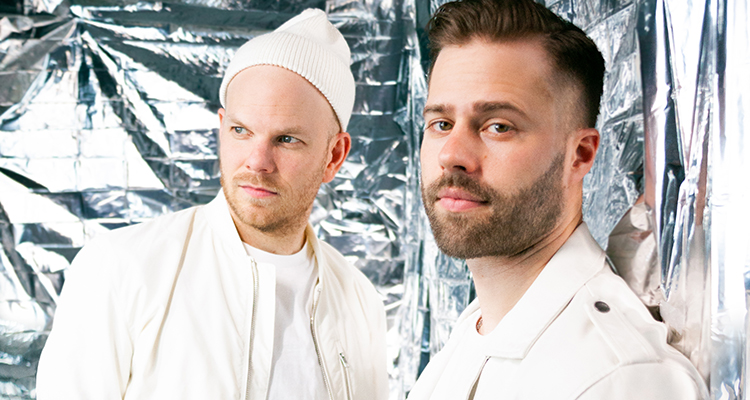 Jordan Phillips and Adam Stark form the pop/rock duo Apollo LTD; and we've reviewed the band's two albums Out Of Body and Nothing Is Ordinary Everything Is Beautiful. We've established and concluded that hits like "Gold", "Patient", "DNA", "You", "Heaven", "Always You", "Sunday Morning Feeling" and "On The Way Up", to name a few; ensured that these guys are set to be popular and influential in the many years to come. Unfortunately, since these two albums and since our blog post on the CCM/pop duo; there hasn't been much information at all about what they're up to. Facebook has revealed to me that these guys still go on tour, and they are set to be part of Festival On The Ridge in 2022. There's also a promise of new music in the works. But unlike Riley Clemmons and Lucy Thomas who have been quite active over the past year, these guys have been quiet. Will they be like a Conrad Sewell- a 'one-and-done' kind of thing that probably was placed into this blog series prematurely? Only time will tell, but I do hope and pray that Jordan and Adam record something inspiring and powerful very soon!
Over the past few years, pop artist Ava Max has wowed us with her powerful, honest, vulnerable, sassy, and poppy melodies. She revealed to the world her debut album Heaven And Hell in 2020, while we as a site reviewed her single "EveryTime I Cry" in 2021, and Ava also dropped her song "My Head And My Heart" in 2021 also. Since we blogged about Ava last year, she has collaborated with R3HAB, Jonas Blue and Kylie Cantrall ("Sad Boy"), as well as Tiesto ("The Motto"). We recently reviewed Ava's latest single "Maybe You're The Problem"- the lead single from her upcoming 2022 album; and though we do not know when her album is coming, it is highly anticipated, and both Jon and I cannot wait to listen to one of today's most inspiring and powerful artists. Ava is currently on her tour with Maroon 5; while she has also been nominated and awarded for many accolades, inclusive of making Forbes's 30 under 30 list in 2020 and in 2021. Ava truly is a superstar in the making; and it is both Jon's and my pleasure to watch her grow into a talented, inspiring, and honest musician and vocalist. Here's hoping and praying that Ava conquers the world as the years progress!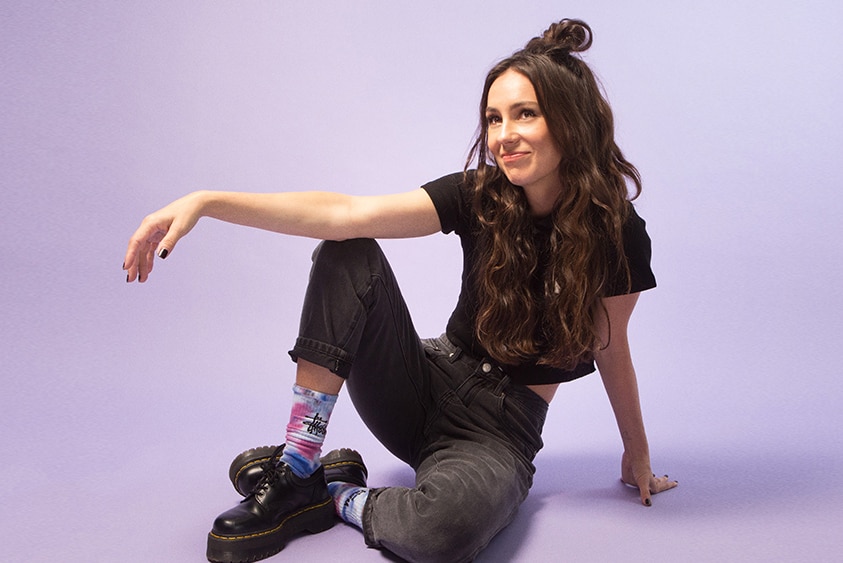 Amy Shark is one of Australia's most vulnerable, passionate, inspiring and honest young singer/songwriters currently; and ever since Jon and I heard her song "I Said Hi" way back in 2020 during her FireFight concert, as well as her all-too-brief set, we knew that she has destined for greatness, and we know we had to include her on the list of burgeoning influential artists. Last year we reviewed Amy's sophomore project Cry Forever, which was one of the most heartfelt, thought-provoking, emotional and honest albums we heard within that year- the songs "Everybody Rise", "C'mon", "Worst Day Of My Life" and "Love Songs Ain't For Us" resonating with us greatly. Since writing our blog, Amy hasn't been that busy. She has been featured on Indyanna Baby's debut single "I'm Not Giving Up"; and Amy was projected and slated to appear as a contestant on the upcoming 6th season of The Celebrity Apprentice Australia… but she hasn't showed up yet after 4 episodes according to this article. With Amy currently on tour on the See U Somewhere Australia Tour; Amy's stardom is only about to increase and maybe increase exponentially. Will Amy crack the U.S. market one day? Only time will tell.
One of the most inspiring, hopeful, passionate, honest, vulnerable and dedicated artists currently is Sofia Carson. I myself only discovered Sofia's music in late 2020 when YouTube recommended me the song "Guess I'm A Liar". I've since caught up on all of her music and collaborations; while I've also seen and reviewed the Descendants films, as well as watching and reviewing the film Feel The Beat from 2020. Within the blog that Jon posted last year, he expounded upon Sofia's movie Songbird with KJ Apa about the COVID-19 pandemic, and how the movie was unfortunately quite underwhelming for both of us; while since the blog series, Sofia has unveiled her debut self-titled album, which we reviewed, as well as countless music videos. Sofia is next set to star in the Netflix movie Purple Hearts, in July on Netflix; while she has also signed onto the UNICEF documentary If You Have, along with Orlando Bloom and Lucy Liu. In 2021, Sofia unveiled a new fragrance with Revlon called One Heart; and in 2022, Sofia partnered with the Latin Grammy Cultural Foundation to announce the Sofia Carson Scholarship for the Berklee College of Music. All in all, Sofia is a pretty busy young woman these days; and let's hope and pray that whenever her second album releases, it will be just as powerful, compelling, healing and comforting as her first album!
First To Eleven are extremely busy from when we last wrote about them in the blog in September 2021. They still upload weekly videos and covers of well-known pop and rock songs, and they've steadily released cover albums like you wouldn't believe! We recently reviewed their debut original album as Concrete Castles Wish I Missed U; while the group unveiled a remix EP this year as well. These guys hardly ever tour, as they're classified as a band who 'lives on the internet'; and so, I guess we can expect much more music from this group- covers and maybe more original music- in 2022. These guys may not be popular for the rest of their career, but there's no denying the passion and the love for their craft!
We've only blogged about country artist Mickey Guyton in January this year. And therefore, there probably isn't much to report. Remember Her Name is such a strong and inspiring and enjoyable country album- and it's the last album from 2021 that we intend to review. Yep, Remember Her Name released in September 2021 and we plan to review it this deep into the year of 2022… is it because the album's that good that it doesn't really matter that it is reviewed later than usual, or is it because we've just haven't got out act together yet? How about both? Since we blogged about Mickey, she has unveiled her brand-new EP I AM WOMAN. It's a collection of a few of her biggest hits; while Mickey has previously released collaborations with Breland ("Cross Country") and Vince Gill ("Love Changes Everything"), as well as the cover of "Have A Little Faith In Me". All of these three songs we failed to mention in the blog for one reason or another. In 2022, Mickey has been nominated several times for the CMT Awards and the Grammy Awards; while she performed the national anthem at the Super Bowl in February this year. Mickey also appeared in the music documentary For Love & Country, about Black roots and the evolution of country music, alongside artists like Breland and Jimmie Allen. So… I guess there is something to report about Mickey. She's a busy, busy woman; and her stardom is only going to increase more and more as the year's progress!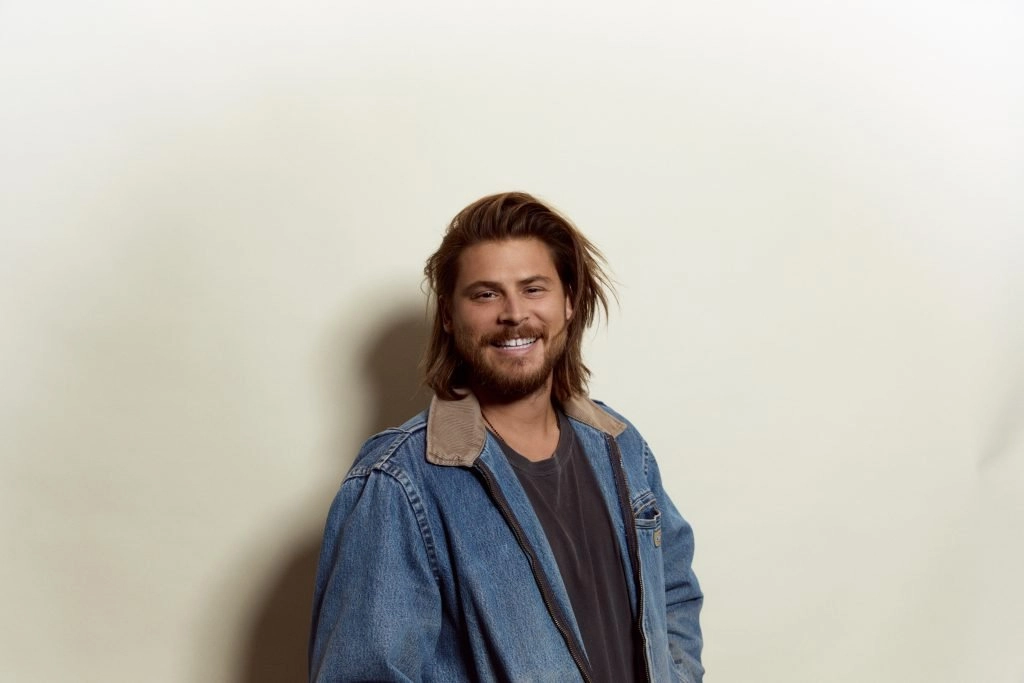 Since writing about worship leader and songwriter and artist Cory Asbury, around about 2 months have passed. And… I guess there's nothing to report. Cory's been touring all across the U.S. on his Songs And Stories tour since late 2021, and that's about it. In the blog, Jon only spoke at length about Cory's two albums he's recorded (Reckless Love and To Love A Fool), but he bypassed and conveniently forgot about Cory's Bethel Music collaborations on Revival's In The Air and Homecoming, as well as Cory's appearance on For KING & COUNTRY's acoustic version of "Together" and We Are Messengers' song "Come What May". Cory has been busy of late- we just didn't do a 'complete' blog about him. I guess it was more of an exegesis of the song "Reckless Love"… but I suppose it was really needed at the time. Because Cory is influential for "Reckless Love" the song and that's probably it!