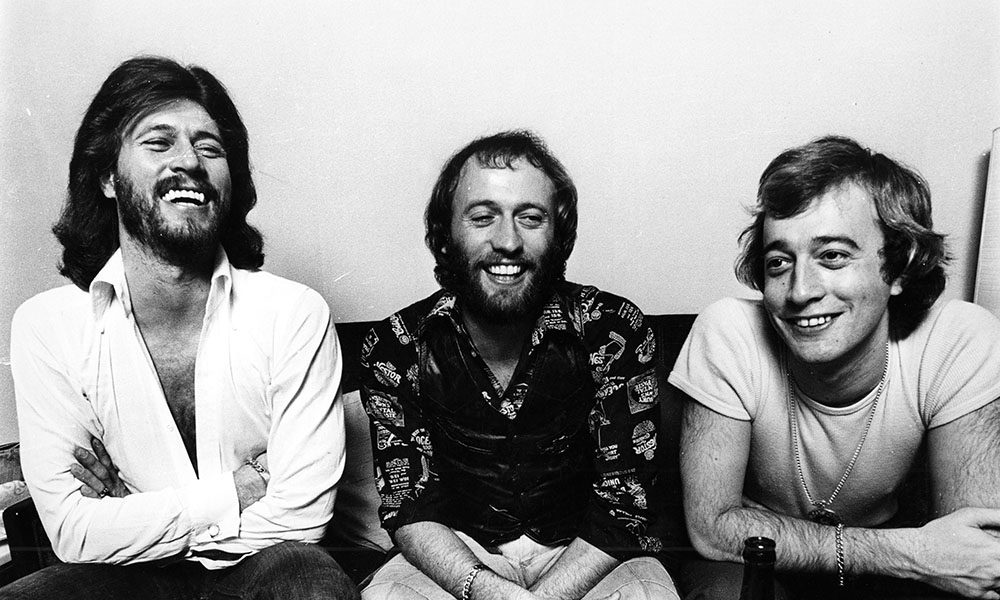 I'm not sure if this has been scientifically proven, or if it's just here-say and speculation, but I've noticed that each musical era has its own distinctive sound. From the power-pop ballads and love songs of the 1980s and 1990s, to the powerhouse bands that existed in the 1970s (Queen, The Rolling Stones, ABBA, Kiss, AC/DC, Fleetwood Mac and The Beach Boys, to name a few), even the late 1990s when boybands (and girl-groups) started to come into prominence, or even the 1990s as well, where prominent and distinctive country music sounds came into fruition (through the way of artists like LeAnn Rimes, The Chicks, Shania Twain, Garth Brooks, The Judds, Trisha Yearwood, Deana Carter, Jo Dee Messina, Martina McBride and Faith Hill)…in all these circumstances, eras, time periods and stylistic changes and shifts in musical culture, you can gauge and understand that each period of time was different for music. Each period was distinct. Each period was unique. Each period had something to say. And each period was special to someone, somewhere. And what I've learnt throughout the last few years of exploring music in various different genres and time periods, is this- that each person will gravitate towards their own favourite music…which will be different compared to other people's favourite music, and that's ok. Each person is impacted and influenced by different artists (or even different time periods), and from what I've learnt, is that people's strong beliefs about music (and influential music artists as a whole) ought not to be held as tightly as I'm sure a lot of people are holding music, full stop. Because (and I know I'm guilty of that too) that's what people do.
We try to argue our point and case when it comes to music, because…well, just like sport and food being the universal languages of the soul and the universal language that crosses boundaries and borders (but also ignites some of the most passionate disagreements known to mankind), so too has music entered the fray, and has become, I perceive, to be the highest order of a 'universal' language, if ever there was one. Music relates on a more macro and bigger scale compared to food and sport, and also brings more people into intense discussions compared to the other two. Which genre of music is better? Who is the most talented- Michael Jackson or Elton John? Is it Queen or The Rolling Stones that is the most influential 70s band (that is still currently making music) of all time? Or is it U2, a band that has been at it (and has stuck with the same band line-up) for ages? Which is the most difficult music genre to pursue- is it rap or opera? Is it ok for music artists to switch music genres mid-way through their music career (a la Taylor Swift), or is it far better to maintain your music fan base by sticking to the same music genre throughout your whole music career (a la Coldplay)? Who is the better rapper- Kanye, Jay Z, Snoop Dogg, or Eminem? Who is the queen of pop music- Mariah Carey, Cher, Katy Perry, Beyonce, Britney Spears, Lady Gaga, Madonna…or someone else? Kylie Minogue…perhaps? Or how-about the other age-old question people seem to dodge as of right now- are The Bee Gees Australian, British, or somewhere in between, and are they something more, than just a disco band, that everyone kinda assumes that they are, even to this moment?
Yes, we're going there. Delving into the lives and the music artistry of Robin, Barry and Maurice Gibbs, three brothers who, along with various other friends throughout their life, formed the group The Bee Gees. While it is true that the three brothers grew up in Maroubra, New South Wales; they were indeed from Britain through and through…so, maybe The Bee Gees are an Australian/British hybrid? Whatever the case, it was assumed that The Bee Gees were pure Australian, as with the other assumption, that the band was always a family affair- but in reality, the band consisted of a few non-familial bandmates earlier on in their career …thereby dispelling those who unfounded myths (that the band was always a family band, and that they came from Down Under). Nevertheless, Maurice, Robin and Barry carved their name during the 1960s and 1970s, even into the 1980s- songs like 'To Love Somebody', 'Words', 'You Should Be Dancing', 'Immortality', 'How Deep is Your Love', 'Tragedy', 'If I Can't Have You', 'Emotion', 'You Win Again' and 'More Than A Woman' all solidify the band's single discography quite well.
I don't think that anyone would disagree with the addition of this Aussie-English band within the top 50 artists of all-time that are iconic and identity-building. As we've surveyed the artists that we've discussed so far in this '3rd' blog series (Celine Dion, The Beach Boys, Lionel Richie, Keith Green, ABBA, Bon Jovi), The Bee Gees just seem to fit, somehow. With these three brothers' rise to prominence being in the 60s, 70s and 80s, their relevance today need not be denied, as songs from 30 – 40 years ago have since gained a greater significance and relevance in today's culture and time. Songs like Steve Winwood's 'Higher Love' is taking on a new life force these past few years, as a Whitney Houston demo of the track is remixed against the talent of remixer Kygo, to create a #1 hit for Whitney, posthumously though. The Netflix TV show Stranger Things recently debuted an episode, where a pivotal scene in it was set against the musical backdrop of Kate Bush's 'Running Up That Hill (A Deal With God)', allowing that particular song back into the charts some 30+ years later, to critical and commercial success. While with the unfortunate passing of Olivia Newton-John recently…well, every man and his dog are now listening to Olivia's music; while the recent news about the tragic life-altering surgery John Farnham has faced, may lead to his music having a resurgence amongst the public as well. ABBA and their music, continued in popularity because of the two Mamma Mia movies (unveiled in 2008 and 2018), while biopic movies of Elton John, Queen and Freddie Mercury, and Elvis, have all had positive effects on sales of these artists' songs- and the upcoming biopic about Whitney Houston is sure to create a lot of buzz about Whitney's music as well. The Bee Gees don't have a biopic movie about their life…yet, but I'm sure it's only a matter of time before the Gibb brothers (well, the actors that portray them) head to the silver screen, and we'll be unashamedly singing the songs of 'To Love Somebody' or 'Night Fever' once more. There was a 1970s musical (starring John Travolta) titled Saturday Night Fever that utilised a lot of the disco-themed Bee Gees music for the soundtrack of that movie musical (a musical that could probably need some 'updating'- another version of it, to be relatable to a new audience, perhaps?), and I know that's not the same as a movie biopic about their lives, but…the 1970s musical is the next best thing, right?
With Maurice, Robin and Barry Gibb delivering timeless classic melodies throughout the years, this brother trio is certainly synonymous with some of the most emotive and heartfelt love songs of all time. One snapshot at their discography, and the layperson on the street (you and I) will probably recognise at least half of the singles from the band's discography, even without us even knowing that it was the Bee Gees who recorded these songs in the first place. Arguably the most impacting and recognisable song from The Bee Gees… would probably have to be 'Words'- just by a whisker, with 'To Love Somebody', 'How Deep is Your Love', 'Staying Alive' and 'More Than A Woman' following, to round out their 5 most recognisable, inspiring and moving melodies of all time. With the song originally written to be recorded by Sir Cliff Richard, 'Words' was instead recorded by The Bee Gees themselves, as Sir Cliff wasn't recording an album at that time- so instead of scrapping the song for good, the brothers recorded the song themselves. The track itself has Barry Gibb leading the track- the first song the brothers did where there was only one vocalist, the rest of the songs prior had more than one singer singing in unison. And while The Bee Gees as whole will forever be known (rightly or wrongly) for the period in the 1970s where their disco music was 'all-the-rage', it was their songs in the 1960s that showed their ability to deliver songs that are non-disco related, 'Words' included. The song was actually written by the band, after a few arguments with themselves, or even with others; and understanding and realising that words are such a powerful thing- they can break us down or even build us up.
A companion to 'Words' in the modern-day age, would have to be the Hawk Nelson track of the same name– unveiled to us around 10 years ago, that track shared a similar sentiment- that words have the power to break us or make us, and that it's up to us to choose what we want to say, or how we want to envisage other people perceiving these words. 'Words' was actually written for the 1960s movie 'The Mini-Affair', but as of now, is recognised by itself, and not seen as a 'companion piece' to the movie- standing on its own, is primarily because of…well, the number of covers of this song that has made the track famous, away from the movie? The primary cover of 'Words' was unveiled in 1996 as the lead single for Boyzone's second album A Different Beat. And while there has been a negative review of the song by British magazine Music Week, I reckon this song (and its cover) stands the test of time, maybe even because of the cover. When I first heard 'Words', it was on a Ronan Keating compilation album (Ronan was part of Boyzone, 'Words' was slotted into Ronan's compilation album because…well, because he can, right?), and upon some investigation, realised that it wasn't a Ronan song at all, but a Boyzone cover of a Bee Gees track. 'Words' encourages us all to be more selective with what we say to others on a daily basis, to be shrewder in how we carry ourselves, and to be better, at listening to others, rather than to just talk our ear off and not be attentive to the other person. And if a song like 'Words' can encourage us to alter our behaviour to be less snappy in our comments, and much more measured and calmly responsive, then The Bee Gees got it right with this one. With the song redone again by Barry Gibb (and Dolly Parton) in his solo album Greenfields (which doubles as an album full of Bee Gees songs, sung between Barry and an eclectic array of guest vocalists and artists); 'Words' continues to be one of my favourite Bee Gees songs ever, maybe even up there with 'How Deep is Your Love' and 'To Love Somebody'.
Speaking about those two aforementioned songs above ('How Deep is Your Love' and 'To Love Somebody'), I've found those two songs, alongside 'Words', as being the pinnacle of the discography of these British-Australian brothers- while a lot of people consider the disco era of the band's discography to be the most memorable part, I'm more partially inclined to be drawn to the slower, reflective melodies, of which these three songs are a part of. 'To Love Somebody', written and recorded in the 1960s (alongside 'Words'), was also a 'pre-disco' song the trio were a part of, prior to the resurgence of disco material in the 1970s. Written for their manager at the time as a way of saying 'thank you' and an expression of love (between friends) and gratitude towards someone who has supported them earlier on during their musical journey; the song itself could also be taken as a way of showing romantic love to someone. I initially heard 'To Love Somebody' from a Michael Bublé album, and, thinking that it was a Michael original, thought it was so, for a long, long time. Then hearing it as being sung by singer-songwriter Michael Bolton, I naturally assumed then that it was a Michael Bolton original. It was only recently (the last few years) that I found out that it was a Bee Gees original, and upon hearing that, I appreciated the song all the more. I think a lot of songs in general that are created by The Bee Gees, people assume are other artists songs- primarily because a lot of songs from this trio, are covered by other artists. 'Words' was covered by Boyzone, while 'To Love Somebody' is famously covered by Michael Bolton and Michael Bublé.
'How Deep is Your Love', again, one of the band's crowning achievements throughout their career, is covered quite a bit over the span of the song's life, with notable covers being from artists like Luther Vandross, Take That, Hayley Westenra, Donnie Osmond, Marcia Hines, The Temptations, PJ Morton, and Music, Travel, Love; to name a few. Recorded in the 1970s, the song itself was written for the 1970s musical Saturday Night Fever, and though the era of the 70s was more disco-themed for the Bee Gees, it was this song that for me, stood out compared to all of their songs from the 70s onward. 'How Deep is Your Love' is by far the most 'complete' song by the trio, as it speaks of a love that transcends physicality and focuses in on more of a connection on a deeper soul level. The poignancy of the lyrics really comes to the fore by the time the second verse comes around, as we see that '…I believe in you, you know the door to my very soul, you're the light in my deepest, darkest hour, you're my saviour when I fall, and you may not think I care for you when you know down inside that I really do, and it's me you need to show, how deep is your love…' The song itself is a quintessential look into The Bee Gees and what they are about- a trio that speak to the heart of human emotions, delivering songs that bring these emotions to the fore- love, especially. Even if it is only for 'How Deep is Your Love' alone (which it is not- there are so much more songs that this trio is known for), The Bee Gees would still be worthy enough to be placed here in this blog post list of influential, iconic, and identity-building artists of all time. Yes, they'll forever be known for their disco days, but for me, it's their ballads that really speak to the truth of who they are as men, and who they are as brothers in a band. The way that there is a sense of thanks, appreciation and gratitude in the song 'To Love Somebody', alongside a sense of deep-rooted love in the song 'How Deep is Your Love', and the message of speaking less and listening more in 'Words'; really shows the quality and calibre of the band's song-writing, and how in a general sense, the band's long-lasting tenure and it's timelessness is in reference to their ability to transcend time periods and musical styles to deliver songs that can relate to a plethora of individuals on a one-to-one level.
'…growing up in small town New Zealand, my constant companion was a little transistor radio that my grandparents had bought for me on one of their annual trips to the Gold Coast. It was something I treasured and became my window to the music of the 60s. I'd listen to The Beatles, The Rolling Stones, The Hollies, The Who and of course The Bee Gees. The brothers Gibb consistently produced incredible songs that had the whole world singing along. So many massive hits, and the memories flow back whenever I hear "Words", "World", "To Love Somebody", "Massachusetts", "New York Mining Disaster", "I Started a Joke" – just beautiful songs. If you forced me to pick a favourite, it would be "First of May". It still brings tears to my eyes. Those magnificently woven harmonies provided endless inspiration as I put my fledgling band together in New Zealand. We spent hours trying to learn them. In the new documentary, The Bee Gees: How Can You Mend a Broken Heart, Noel Gallagher of Oasis fame made the observation, that, "brothers harmonising is an instrument that no-one else can buy". I love that quote and of course the band's legacy endures more than 50 years on. Barry, Maurice, and Robin Gibb. The three siblings who founded the band in Redcliffe, north-east of Brisbane, in 1967. Each with such a distinct voice. I recently had the pleasure of speaking to Barry, the last-surviving brother, about the documentary.
He is such a lovely man and spoke so honestly and openly about how much he missed his brothers. I remember going to Criteria Studios in Miami, Florida 30 years ago, where they wrote and recorded so many timeless hits. They were candid as they talked about all the songs, they produced for themselves and others at that iconic location. I remember seeing a beautiful red guitar that was up on the wall above the recording studio. I asked Barry, "Who's is that". He said, "It was Andy's", of course referring to his youngest brother who passed away from heart inflammation caused by a viral infection in 1988. It was such a sad story. He died soon after having his career dreams realised when his three siblings asked him to join the band. Maurice was the next to pass at the age of 53 in 2003. His twin Robin died aged 62 in 2012. Talking to Barry in 2020, he said not a day goes by he doesn't miss them. One of the saddest moments in the documentary was when Barry said he would forget all of the hits if only he could have his brothers back. He certainly does have a broken heart and it was such an honour to speak to him…'
Through reading this above quote by Channel 9 TV presenter Richard Wilkins (in his public article written around a few years ago), I am impressed at how down to earth, honest, and raw Richard was about meeting Barry Gibb, and his rich and compelling understanding of the importance of the Bee Gees to today's music, culture, and society. And while these brothers have been known for their disco themed music of the 1970s, it has been the slower-tempo songs 'Words', 'To Love Somebody' and 'How Deep is Your Love' that have struck a chord with me the most. Nevertheless, the band's other more jovial and upbeat melodies still 'take the cake' in terms of popularity, and I guess the most popular out of the rest of the upbeat songs unveiled by the trio, would have to be such songs like 'Staying Alive' and 'More Than A Woman'- both these two songs were very much on the radio when my brother and I were growing up, and that even though I didn't know these were the Bee Gees that were singing these songs, whilst I was growing up; I still knew these songs anyway- songs like 'Staying Alive' (alongside the previously aforementioned three)- which brings testament and respect to the band themselves, that they can create music and lyrics that transcend that of the artist…and that is a very good thing indeed.
'Stayin' Alive' was first unveiled in the late 1970s, playing through the opening credits of the 1977 musical movie Saturday Night Fever– the movie itself has become synonymous with the 1970s and disco music, and therefore by extension, 'Stayin' Alive' is also one of the band's songs, synonymous with disco too. Like the movie (which is about a young man who uses dancing as a form of expression and a way to break out of the mundane nature of their dead-end job and feelings of alienation from family), 'Stayin' Alive' is much more than just having a good time and dancing, and, according to songfacts.com; '…it deals with struggle and aspiration; making your way in the world even after you've been kicked around. John Travolta's character in the movie is a young man working a dead-end job who feels alienated by his parents. Dancing is his form of expression, and weekends are his time to let loose…' The soundtrack for Saturday Night Fever was a unanimous and unparalleled success, allowing the band to win the Grammy Award of Album of the Year for that specific year- Saturday Night Fever the album was the best-selling album up until Michael Jackson's Thriller, while Saturday Night Fever also was the best-selling soundtrack album up until Whitney Houston's The Bodyguard in the 1990s. 'Stayin' Alive' was the result of this 1970s Saturday Night Fever period (and a good result to say the least), and along with 'More Than A Woman' (also from the Saturday Night Fever musical movie); the Bee Gees took the 1970s by storm, and became known during that period of a decade, as the trio who fully embraced and championed the disco era. Much of their music in the 1970s (except for 'How Deep is Your Love') was of the disco variety, and songs like 'Stayin' Alive' and 'More Than a Woman' highlighted that period of the Bee Gees' tenure.
As for the song itself, 'More Than a Woman' was one of 5 songs written specifically for Saturday Night Fever (the other four, consisting of their famous songs 'Stayin' Alive', 'How Deep is Your Love', 'If I Can't Have You' and 'Night Fever'), and while I feel like the songs 'Night Fever' and 'If I Can't Have You' don't hit as hard as the other three (on a personal level), let me remind us all, that 'More Than a Woman', 'Stayin' Alive' and 'How Deep is Your Love' have stood the test of time, years later. 'More Than a Woman' is a song where the persona in it, expresses his love for his potential significant other, stating that they are indeed 'more than a woman to me', that who she is, what she stands for, her character, and her morals and beliefs, make her 'more than a woman', or someone who is just admired and noticed 'on a physical level'. To be more than _____ is to be that and more, to exceed someone's expectations, and go above and beyond…societal norms, and expectations of you and your gender? 'More Than a Woman' is a love song at its core, but it's also a song for us to take to heart, and to boldly seek out people who are more than ____ to us, people who walk the extra mile, and go beyond anyone's expectations of them. People who are naturally givers of their time, talent and treasure, people who are more than 'typical'. And if a song like 'More Than A Woman' allows people to think and dwell on these things, and to hopefully better their life because of it…well, then a job well done by Maurice, Barry and Robin, I suppose!
'Night Fever' and 'If I Can't Have You' are the two other songs written during the Saturday Night Fever period- I first came across 'Night Fever' by hearing a Tina Arena cover back in the day, while 'If I Can't Have You' was just on the radio from time to time over the 2000s, and not knowing that it was The Bee Gees, I initially thought these songs were originally recorded by a group of women- not to sound uncultured or not-in-the-know, but back then when I was growing up in the 90s and the 2000s, the vocals of The Bee Gees for songs initially recorded during the disco era, did in fact sound like high-pitched women, even though at the time when I was 10 or 11, I didn't know it was them. Nevertheless, 'If I Can't Have You' and 'Night Fever' were songs I frequently heard during my childhood, and even now, hearing these songs (alongside any of the band's songs I've aforementioned previously) takes me back to when I was growing up throughout my pre-teen years. 'Night Fever' itself speaks about having a good time on the dance floor, and is a generally danceable BOP, while 'If I Can't Have You' is a song where the persona acknowledges that if he can't have her (for whatever reason) then there's no one else that he'd want instead. I dunno if the song itself is a guilt-ridden track, where the persona guilt-trips the girl for not choosing him, implying that because this person rejected him, he can't move on to see that there's millions of other girls out there for him (thereby indirectly blaming the person themselves, for the man's incapability to move on amicably); or if the song is a love song, elevating the person on a pedestal and generally admiring them, saying that they are so highly respected, favoured and adored, that if circumstances cause them to be apart, then they will remain celibate, because of the love they still have for the one they know they can't have. Either way, the song, especially in 2022, comes off creepy, even if it wasn't intended to be that way. Nevertheless, both 'Night Fever' (a boogie-woogie track), and 'If I Can't Have You' (a love/possession track) have cemented The Bee Gees in their primary decade of the 1970s, just like the songs 'How Deep is Your Love', 'More Than a Woman' and 'Stayin' Alive' have done as well; all the while reminding us that songs from that time period can still be relevant for today's audiences as well. Sure, Saturday Night Fever still remains one of the crowning musical achievements of the 1970s, but surely, it's in dire need of a makeover for the 21st century, right?
While the band will continuously be remembered for their disco-styled music (or music that had its prominence in the 1970s, or both), it doesn't mean that that is all that they did. 'Spicks & Specks', 'I Started a Joke', 'I've Got a Message For You' and 'Massachusetts' are some of the other standout 1960s singles the group have unveiled (alongside 'Words' and 'To Love Somebody'), and though I myself am pretty unfamiliar (until now, of course) with these four songs from the Bee Gees in the 60s (I do know 'Words' and 'To Love Somebody' very much…perhaps the only two songs from the 60s from the Bee Gees that have stood the test of time???), the trio did lead, single-wise, with these 6 tracks throughout the sixties, before the disco craze took over, and the band's popularity really took a turn for the better. 'Spicks And Specks' alludes to the 'residue' of things inside your mind that you ponder about, long after you try to discard this thing from your life- you may find yourself coming back to this person, this thing, this event, this friendship, even if you believe that time/moment/relationship in your life to be 'finished'; while 'I Started a Joke' is a song full of motifs and metaphors, but in essence, is about a persona who has said or done something wrong, maybe even on a grander scale for the world to see- resulting in alienation, or some even sympathy, as he tries to cover up his mistake in saying that whatever that was offensive was actually a 'joke'…maybe just a coping mechanism to not deal with the backlash of whatever was said in the spur of the moment? 'I've Got a Message For You' is from the lens and perspective of a person on death row, speaking to his chaplain with a sense of intentionality, urgency and purposefulness. He wants his family to hold on for at least one more hour (until his execution), then they can carry on with their lives and do the things they want to do. 'Massachusetts' is another 1960s standout Bee Gees track, where the trio offer up a poignant moment, with the persona feeling as though he is being unexplainably drawn back to the state of Massachusetts in the U.S.- perhaps there's a long lost love that is living there, or he feels a kinship towards the U.S. state that can only be described as supernatural or even spiritual?
When the 1970s hit, everything changed for this British-Australian group. Sure, the 1970s for the group, could be well-defined by their heavy involvement in Saturday Night Fever and its corresponding musical soundtrack, but looking upon their music discography, I've realised that the Bee Gees in the 1970s were so much more than Saturday Night Fever. 'You Should Be Dancing', 'Jive Talkin', 'Tragedy', 'Lonely Days', 'How to Mend A Broken Heart', 'Too Much Heaven', 'Love You Inside Out' and 'Love So Right' are just some of the hits by The Bee Gees from the 1970s, excluding songs from the Saturday Night Fever soundtrack (the songs which as of now, 2022, are the band's most well-known and 'popular'). Though people are now more inclined to know a song like 'How Deep is Your Love' compared to a song like 'Jive Talkin', that doesn't take away any of the band's respectfulness- it maybe even adds to it, with us knowing that some of the band's lesser-known songs from the 1970s can still pack a punch today, and be real, honest, compelling, and raw, just as much as the band's more-familiar material. Out of the 8 songs I just mentioned in this paragraph (that are all not from Saturday Night Fever in any way), the song I'm the most familiar with is 'Tragedy'- I dunno where I initially heard it, or even which decade, but when I heard it in full once again this year, as a cover by British pop group Steps, I knew I heard it before- maybe hearing something from your childhood, only once, can still be implanted in your brain for 'storage', so that years later, when upon hearing a cover of said song from somewhere else, you can instantly recall when you first heard the song, where you were and what you were doing around that time? Maybe…I think so. 'Tragedy' is a song of lament, where the persona feels a sense of urgency, poignancy, purpose, and intentionality around the song in general. The track itself depicts a person on the brink of emotional turmoil when their loved one suddenly leaves them, and all they can see and feel and hear and experience is a 'tragedy' because they are doing it alone. A song that people can relate to if they're going through a sudden breakup; 'Tragedy' doesn't have a happy ending, and the song itself perhaps delivers more and more questions…and that's ok. Songs don't necessarily have to have a nice, neat, red-ribboned bow at the end of the song. They can, but they don't have to. Life is messy, life is complicated. Yes, some things work out in the end, but some things don't. 'Tragedy' is just a humble look at the circumstances and situations that surround a 'tragedy' for most people. You never know- a song like 'Tragedy' can hopefully allow listeners to empathise with people who do incur tragedies on more-of-a-regular basis, than themselves. Stranger things have happened, right?
'You Should Be Dancing' and 'Jive Talkin' are two of the Bee Gees 1970s hits that were written and recorded prior to the unveiling of Saturday Night Fever– both these songs were included on the movie musical soundtrack (alongside 5 other Bee Gees songs that were written specifically for the 1970s project). The former is a dance number that is directed to people who aren't necessarily willing to go up to the dance floor, to seriously encourage them to undertake such a 'humiliating' task, just on the basis that their woman is on the dance floor already; while the latter became the first big disco hit for the band during the 1970s era, and a song that revitalised their career, a career when almost everyone assumed it would be over. The two albums prior to their 1970s standout album Main Course didn't chart as planned, and everyone thought the group would be through- 'Jive Talkin' came along and changed all of that, with the song itself showcasing a persona, sharing his frustrations about a jive-talking woman who keeps telling him lies, about himself and others. 'Lonely Days' entered the 1970s as a track where the persona longs for his woman, and states that these are lonely days without her- it's not known whether the song is about the persona's woman who has died, or if the woman has departed him and is living her own life someone else, apart from him. Whatever the case, 'Lonely Days' is a sobering account of how a life alone without the people you love…well, it's a life that sucks. The song itself means a whole lot more now to Barry Gibb, who is the lone survivor of the band- his brother Maurice died in January 2003, while Robin passed on in May 2012. 'How Can You Mend a Broken Heart', another melancholic song of the 1970s, was written on the same day as 'Lonely Days', a delivers a similar theme, where the persona feels as though his heart is physically beyond repair because of losing this one person- whether they have died, or they've moved away and don't want anything to do with this person, remains to be seen, even till this day.
'Too Much Heaven', 'Love You Inside Out' and 'Love So Right' are the other remaining Bee Gees songs of the 1970s that stood out single-wise, as Barry, Maurice and Robin continued to offer songs that reflected the disco era, alongside their chart-topping album of the whole decade: Saturday Night Fever. 'Too Much Heaven', from the band's 1979 album Spirits Having Flown, slows down the tempo with this Bee Gees song being unveiled after the successful Saturday Night Fever upbeat dance period of the Bee Gees song tenure, with the song itself allowing the Bee Gees to find a new way to express their unending and abiding love for their significant other- assuring their special someone, that nobody gets too much heaven (that time on earth is finite and limited), so they should always be together in light of such a realisation. 'Love You Inside Out', also from the same 1979 album, brings the tempo up a little, as this jiving track is anything but, message-wise- the song is about a persona pleading with their lover, stating that their cheating and wandering eyes are tearing this persona apart, that the backward and forwards nature of their love is wearing their hearts down to the bone. 'Love So Right' is the last remaining Bee Gees song of the 1970s (for me at least), that stood out, as this track was initially unveiled just before Saturday Night Fever– present on the band's 1976 album Children of the World. The song itself speaks about how when you're madly in love with someone and you jump two feet in, you think its for a certain reason (and it is), and it's for all the right intentions, but sometimes as time goes by, people change, and what can seem to be a 'love so right' to begin with, can quickly turn into a love that is 'oh so wrong', as people would thereby be in the relationship/marriage for all the wrong reasons. 'Love So Right' challenges us all to have our motives in check for our relationships, and to always keep choosing to stay in said relationships (if we know we've made such commitments beforehand, and if we know early on that this relationship is the one), sometimes even on a daily basis.
The Bee Gees's heyday was in the 1970s, and by the time the 1980s came into full force, other artists came to the forefront- The Cars, Talking Heads, The Police, Elvis Costello, Duran Duran, Culture Club, The Pretenders, INXS, The Go-Go's, Madonna, U2, Cyndi Lauper, Bon Jovi, Amy Grant, Pat Benatar, Michael W. Smith, Steven Curtis Chapman, Huey Lewis & The News, The Newsboys, Lionel Richie and Air Supply all rocked on during the 1980s, and so…where could the Bee Gees really fit, amongst all of that? Regardless though, the Bee Gees still kept making music all the same, and albums kept flowing from the trio. While their magnum opus would be the soundtrack so Saturday Night Fever, their music evolved from disco back to their reflective ballad-y music that they had prior to the disco-fever of the 1970s. Their biggest radio hit of the 1980s was the new-wave synth inspired song 'You Win Again', when upon the release of the track in 1987, charted #1 in Britain, but unfortunately charted #75 in America, who were hesitant in inviting the Bee Gees back to their shores, especially after an oversaturation of the band's music throughout the 1970s disco decade. In spite of such a low debut on the charts in America, 'You Win Again' has still remained the band's highest-charting song of the 1980s, with the song itself being one of defeat and surrender- the song has a similar music theme to that of Pat Benatar's 'Love is a Battlefield', where the three brothers try to fight for their relationships with the significant others, despite rumours of being relationship breakdown and failures on both sides.
The band continued to make music well into the 1990s, with songs like 'Paying the Price For Love', 'Secret Love', 'For Whom the Bell Toils', 'Alone' and 'Immortality' (a duet with Celine Dion for her 1997 album Let's Talk About Love), anchoring the decade for this brother trio. While these songs at the moment in 2022, aren't as recognisable as the band's 1970s hits, these songs from the 1990s act as bittersweet endings, considering that these collection of songs in the 90s decade (alongside their last ever single, 'This is Where I Came In') would be the last the trio would record together- Maurice died in 2003, and after that, well…the band effectively retired after what would be their final album, unveiled to the public in April 2001. 'Paying the Price for Love' shows us what people have to sacrifice and what they have to forgo, in the name of love, and for us as listeners to wonder if what we do for the love we long to have and secure in our lives, is worth it; while 'Secret Love' is an up-tempo track where the band remind the listener, that having a secret love that no one knows about, is seemingly much more hurtful than it is freeing- you can't express freely that you love this person, and that any time you are apart, hurts all the more, because of the secret. 'For Whom the Bell Toils' tells a story about a persona who is left to pick up the literal pieces of their life, after their assumed significant other decides to 'call it quits' on the relationship and decide to pursue their dream. The song shows the persona feeling left, abandoned, and stranded, feeling as though they have to toil for a relationship that is seemingly doomed. 'Alone' is a seemingly upbeat and jovial melody delivered by the band with such fervent passion and heart, and yet the message of the track is anything but jovial- the persona in said track, laments that the way he's led his life thus far has led for him to be alone in circumstances when he finds himself longing to be with someone…so this is a song of regret, wishing that he could be with someone, but now somehow resigned to the fact that he will be alone for the remainder of his life?
The Bee Gees also lend their voices to a duet of 'Immortality' with Celine Dion on her 1997 album Let's Talk About Love, a song originally written and demoed by them, specifically for the Saturday Night Fever musical (but later turned into a collaboration between Celine and the Aussie trio). 'Immortality' itself speaks about trying to live on, after the loss of a loved one, and realising that maybe, just maybe, physical death is not the end of the story, that in some way, we'll see our loved ones again, thus leading to the lyrical moment in the chorus of how '…we don't say goodbye…' And if a song like 'Immortality' can help us listeners understand that death isn't necessarily the end in this life…then I guess that this trio have done their job in delivering a song that is heartfelt and compelling, emotive, and poignant. The band also deliver their last single ever, with the track 'This is Where I Came In' (from their 2001 album of the same name) providing a sense of bittersweet sadness alongside feelings of jovial pride (for listeners proud to have experienced the music of the band, throughout the 60s, 70s, 80s, 90s and then into the 2000s too). The song itself layers to a few different meanings and interpretations, with the song being that where either the persona is unwilling to give up on a life-long love once he has found it, going 'anywhere' with the person he's feeling tethered to, knowing that wherever they go (within reason), they'll go too; or the persona acknowledging that people just go in and out of their lives, that relationships come and go, but that doesn't invalidate the relationships created and sustained (for however long a time) in the first place.
The Bee Gees will always be special in the hearts of many- some will remember them as being disco kings with their standout songs like 'More Than a Woman', 'Stayin' Alive', 'Night Fever' and 'If I Can't Have You'. Others will remember them as being the kings of the slow ballads, with standout songs like 'Words', 'To Love Somebody', 'How Deep is Your Love', and many more. Then there's others who know the Bee Gees from their later 1980s and 1990s material, with standout songs like 'You Win Again', 'Paying the Price for Love', 'Secret Love', 'Immortality' and 'For Whom the Bell Toils'. I guess no matter which 'era' of the Bee Gees you seem to gravitate to, and which style of their music seems to be your favourite, one cannot deny the passion and their ability to genre-hop, as each time period has a distinctive sound, and the band were able to deliver music that was relevant and necessary for the times that the band was actually in. The Bee Gees are most certainly one of the most versatile bands that has ever been in existence- no two decades sounded alike for Barry, Robin & Maurice, and that was a feat, in and of itself. The band also wrote songs that were primarily recorded by other people, and even though they'll always be remembered for songs that they actually sung themselves, there's two songs that spring up to my mind, that the trio have written for people other than themselves- 'Emotion' and 'Islands in the Stream' have been two songs over the decades, that have stood out in pop music and country music respectively. I knew somehow, that 'Emotion' was recorded by The Bee Gees at some point throughout their career, but the song itself wasn't really written for them in mind- 'Emotion' was first recorded by Australian singer-songwriter Samantha Sang, specifically for her own debut 1978 album Emotion. 'Emotion' was a huge success for Samantha, reaching #3 on the Billboard Hot 100 charts in 1978, while the song was later recorded again by R&B trio Destiny's Child for their 2001 studio album Survivor. Though as of 2022, the song 'Emotion' has now been attributed more towards Destiny's Child more so than either Samantha Sang or The Bee Gees (similar to how 'Hallelujah' is now more attributed to Jeff Buckley, while nowadays, 'Make You Feel My Love' is much more synonymous with Adele rather than Bob Dylan); the song itself is just as emotive and poignant when the Bee Gees sing it- they recorded their own version of the track in 1994, and was later placed on the 2001 compilation album Their Greatest Hits: The Record.
And then there's 'Islands in the Stream'. Yes, that song, a song that is synonymous with Kenny Rogers and Dolly Parton, yet written solely by Barry, Maurice, and Robin. Originally supposed to be written for R&B singer-songwriter Diana Ross, the song was later re-worked and is now considered to be one of the pinnacles of 1980s country music. The song is synonymous with the decade, and I don't even think people are even familiar with the fact that The Bee Gees actually wrote the track. That doesn't really matter though- people write for other people to sing their songs, all the time. Maybe, and this is a big maybe…if The Bee Gees knew for a fact, that 'Islands in the Stream' would be as popular as it was, would they have recorded it first, or would they still have given it away for someone else to record? I dunno, but whatever the case, 'Islands in the Stream' is by far The Bee Gees' crowning achievement, even though they recorded the song after…well, everyone else? The trio recorded their version of the standout track, for their 2001 compilation Their Greatest Hits: The Record, while 'Islands in the Stream' the song, was interpolated in the 1998 song 'Ghetto Superstar (That is What You Are)', a hip-hop track from American rapper Pras, and which features altered lyrics to 'Islands in the Stream', as the hook and baseline for this R&B track. The fact of the matter is, is that 'Islands in the Stream' has had a lot more of an impact than even I assumed it had- which brings forth a great testament to The Bee Gees as the writers, and Kenny and Dolly as the vocal collaborators, bringing this song to life. 'Islands in the Stream' brightens up the 1980s (as it should), while in 2005, the song itself was voted first by a poll on CMT, of best country duets of all time. Kenny and Dolly make the song, and while I can appreciate the Bee Gees' electronic version that they unveiled from the 2001 compilation, the trio's version doesn't land the same- I'll forever enjoy Dolly and Kenny's rendition. Who knows, maybe there's another cover of the track in the future that could land better than Dolly and/or Kenny? One can only hope.
The Bee Gees have had quite a storied career, have created music throughout the 60s, 70s, 80s, 90s, and a little into the 2000s…and yet, people unfortunately seem to reduce the success of the Bee Gees to a little bit during the 1970s, when Saturday Night Fever released. Which is pretty unfortunate, because either side of that disco phenomenon, the Bee Gees were indeed still a band with music and things to say. Not too long ago, Barry Gibb, the last surviving member of the band, was approached by director Frank Marshall and producer Nigel Sinclair, on the prospect of providing information for a Bee Gees documentary titled How Can You Mend a Broken Heart– as the Bee Gees music was trying to be introduced to a whole new generation of people, exploring, and understanding the fact that music from yesteryear can still have value and meaning today. How Can You Mend A Broken Heart released via HBO in December 2020, and while I haven't watched that documentary yet, I will intend to, especially after writing this blog post about this underrated band. Yes, The Bee Gees are fast becoming one of my favourite bands to have started their career in the 1960s…and call me controversial, weird, or even call me out for this unpopular opinion, but in my opinion, as I finish writing this blog post, I must say this statement- that the Bee Gees and all their discography, are much more meaningful, heartfelt and compelling than their other contemporaries, like Britain's The Beatles, and America's The Beach Boys. Yes, as of right now, I see more value in this trio from Australia, than I do see value from The Beatles, or The Beach Boys combined. I know, a weird position, but a position, nonetheless.
There will be a time when Barry Gibb will pass away, and that'll be a sad day indeed. The trio have affected more of music and culture and society than people think- as we look and see the plethora of covers of a lot of these songs over the years (inclusive of a tribute Bee Gees EP released in 2021, unveiled by the Dee Gees, a side project of the Foo Fighters), we can see, just how much this band has permeated culture and society, and have really affected our own musical listening experiences over the years. Songs like 'More Than A Woman', 'Tragedy', 'Night Fever', 'Words', 'To Love Somebody' and 'How Deep is Your Love' are timeless songs, and this band by far has been my favourite to write about in terms of blog posts of artists who are iconic and identity building (I wrote about Celine Dion, ABBA and Keith Green, prior to me writing about the Bee Gees, my brother wrote about the Beach Boys, Bon Jovi and Lionel Richie). Sure, the Bee Gees won't really reach the proverbial heights that The Beatles achieved during their music tenure (no matter which way you slice it, The Beatles are the most popular band, ever…even though I firmly believe that ABBA and The Bee Gees are more important and are much more meaningful…but who am I to know things?), but that's beside the point. The band were together during the 1960s all the way to the 2000s, and I dunno if any other band can say the same about that. Yes, a band like U2 are sure to come close and beat The Bee Gees's record of 40+ years as a band, but from where it stands, The Bee Gees and their accomplishment of creating music in 5 decades, needs not to be brushed over and overlooked.
It's unfortunate that both Robin and Maurice are dead- if both brothers were alive, I'm sure The Bee Gees would've still been making music, up until this day. Nevertheless, we still have Barry Gibbs's solo material, not to mention Barry's Bee Gees tribute album titled Greenfields: The Gibb Brothers' Songbook (Vol. 1), but as it stands, it would've been so much better if Maurice and Robin would still be here, and the Bee Gees could've created much more music than they did. Alas, that wasn't the case, but we as listeners of their music, ought to be really thankful of the time that we did have, with the Bee Gees and their music. It's been a blessing to hear the band and their evolution of their sound over the years, and how each decade of their albums sounded distinct and different to each other…and that was good thing. If there's nothing else learnt from reading this blog, it is this- that Barry, Maurice and Robin are some of the most underrated singer-songwriters…ever. And in turn, the Bee Gees are the quiet achievers that have thrived over the years; and have been the band that aren't necessarily the most grandiose or flamboyant (leave that to bands like Queen or The Beatles), but still deliver musically, vocally, and stylistically. They've been consistent, and while they are currently no more, their music is some of the most enjoyable. Maybe, just maybe, with a reintroduction of their music to the younger generation, with a hopeful redo of Saturday Night Fever (it's only a matter of when it becomes a reboot, not if), people can appreciate a band that caught the world by storm in the 1970s; but was a band that was so much bigger than that.
Do the Bee Gees make the list for you all when you write your own 'Iconic and Identity-Building Artists of All Time' list? Is there any song, like 'More Than a Woman', 'Stayin' Alive', 'Words', 'To Love Somebody', 'How Deep is Your Love' or 'Islands in the Stream', that has impacted you on your journey through life with Christ thus far? Let us know in the comments. Till next time!