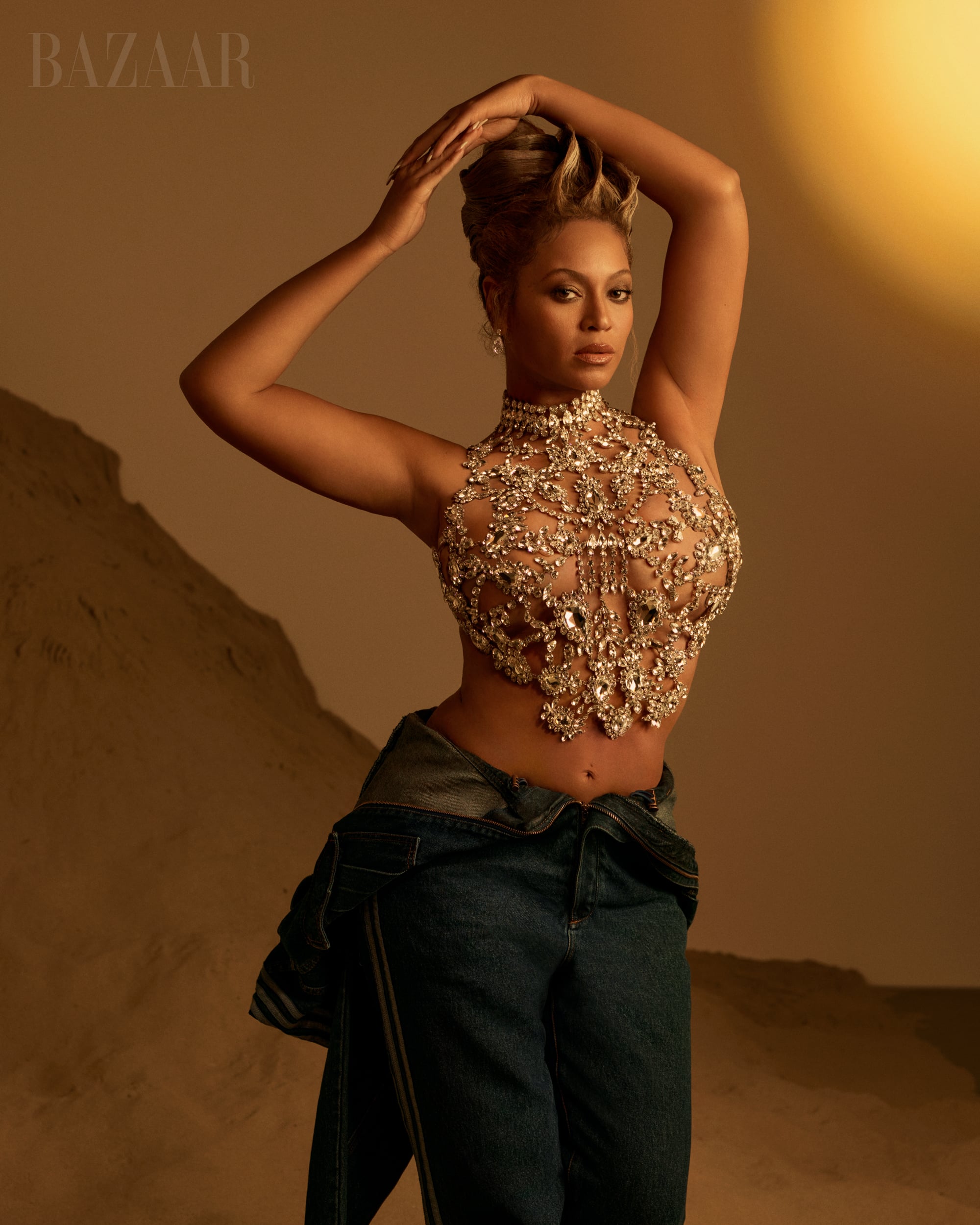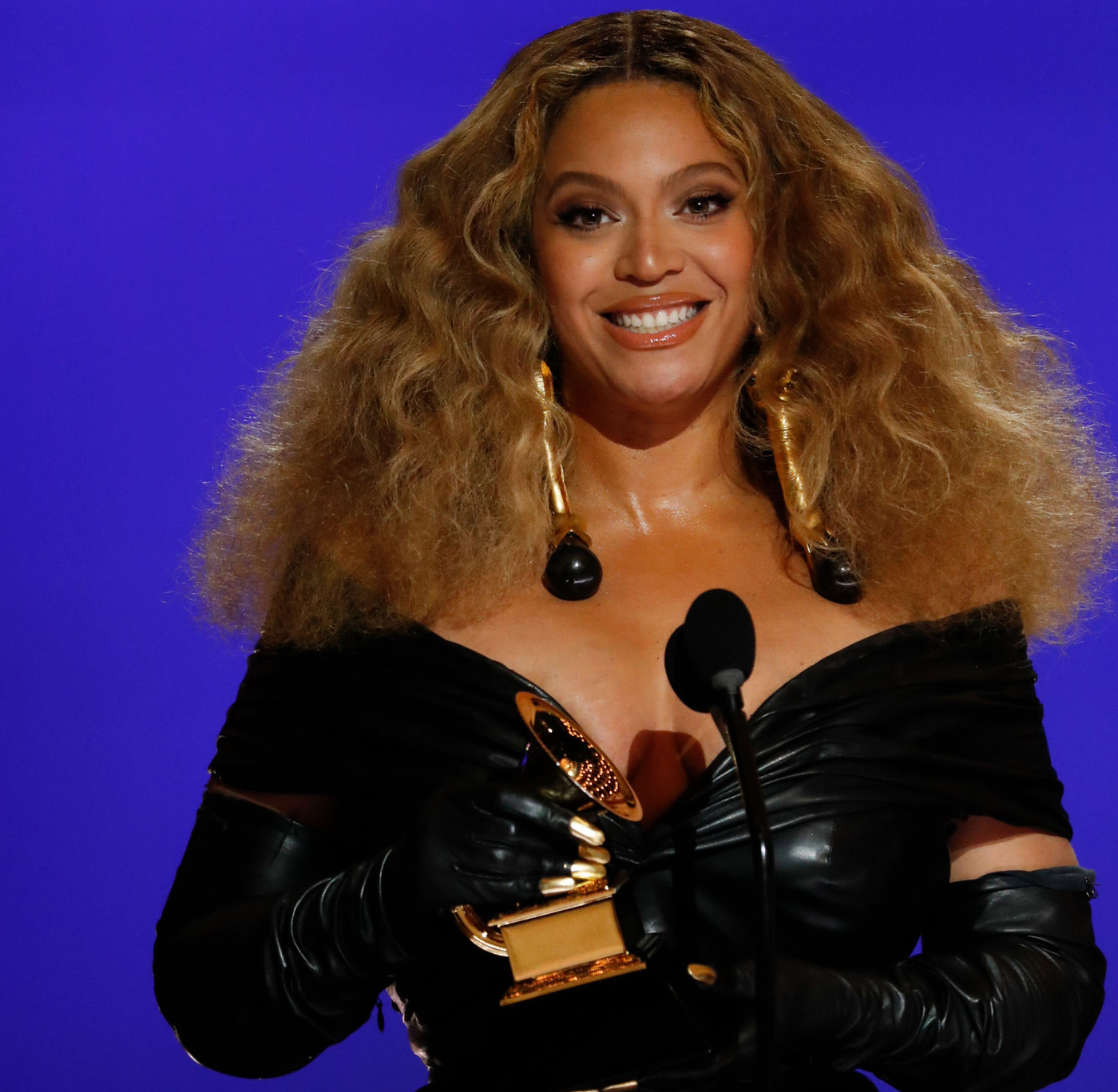 Not too long ago, the Dove Award nominations released. For those of you familiar with Christian music, and for those who have read our site since the inception back in 2014; I'm sure you'll all believe me when I say that throughout the past few years, both myself and my brother Jon have always eagerly anticipated the Dove Award nominations every year. We've even written predictions for these awards on this site here, here and here (2017, 2018 and 2019); as well as our analysis of winners and nominations here and here (both 2014). But for those of you who are unfamiliar with the Dove Awards though, let's just say that it's like the Christian version of the Grammy Awards. It's probably the most prestigious award show in the history of CCM music. And being that Jon and myself basically grew up solely on Christian music, the time of the year when nominations of the Dove Awards roll around is always nostalgic and sentimental to us. Even though of late, we have mostly read the nominations and shrugged our shoulders and rolled our eyes and written our own fantasy 'fake' lists. And it's just because over the past few years The Dove Awards' nominations have been somewhat spot on but somewhat off the mark at the same time. Yet… guess what? We always come back to these lists, and we always are eager to see the same things over and over and over again. And I reckon it's what most of us (lovers of mainstream music as well!) do anyways, in a broader sense. We see these award shows nominate the same people year after year after year; and we're still a sucker to watch them. And the Dove Awards nominations this year actually was a catalyst for me to ask the question… of why is that so? Why do we watch awards shows even when we know what's going to happen? I've been thinking about how ingrained we all are in our likes and dislikes, even though we sometimes are indifferent to them as well. And it seems to me that with award shows with the biggest celebrities, we latch onto these events and spectacles like church services, and we hang onto the words of our biggest idols like they're God. We elevate our role models like they're perfect, and even if we know that award shows are like a popularity contest and that the nominations may not reflect in totality if these actors or musicians or artists actually have any talent or even have anything worthwhile to say; we've fallen into the trap that they're still the best thing the world has to offer. And it's because… I don't know, actually. We love living vicariously and vivaciously through people, and it's easier to be persuaded and encouraged to love someone who is popular and has nothing much to say than to be really invested in someone influential with something to say. If you think about most of these 100 artists we've written about in this blog series, from artists like Keith Urban, Pentatonix, Skillet, Jason Gray and Carly Rae Jepsen, to John Mayer, Carrie Underwood, Owl City, Train and Hanson… is it likely or probable that the majority of them would be present as a nominee, presenter or performer at a major awards show like the Grammys or The American Music Awards or The Billboard Music Awards or The MTV Video Music Awards? Yes? No? Yeah, I reckon it's probably not. And that's not a reflection on the talent and prowess of the artists in question I've blogged about… it's just the way the music industry is these days. Popular artists sell and influential artists do not.
But for this week, it's time that I flip everything on its head. Because these Dove Award nominations have reminded me about a particular artist that I'm going to be writing about today. This artist is influential beyond what you could possibly fathom… but she's also popular and she has dominated several award shows, where mostly popular (but not that influential) artists reside. A bonafide artist in her own right, she has conquered the world many times over and has shaken up the very definition of what it means to be a female artist in the 21st century. This artist has the greatest number of Grammy wins ever as a female artist, and that's not all. She is the first artist to debut at number one on the Billboard 200 with their first six solo studio albums. In 2014, Billboard named her the highest-earning black musician of all time, while in 2020, she was included on Time's list of 100 women who defined the last century. Her accolades include 28 Grammy Awards, 26 MTV Video Music Awards (including the Michael Jackson Video Vanguard Award in 2014), 24 NAACP Image Awards, 31 BET Awards, and 17 Soul Train Music Awards; all of which are more than any other singer. She received universal acclaim for her 2013 self-titled album and the 2016 visual album Lemonade. Black Is King, a visual album, released in 2020 to critical acclaim; while Netflix had signed a $60 million deal with this artist to produce three different projects, one of which was the 2019 concert film Homecoming. With this artist's music pushing the boundaries musically, thematically and lyrically of how pop music should sound like when meshed together with R&B, gospel, soul and a wide array of other genres, this artist also starred in the live action remake of The Lion King in 2019 as Nala, and wrote the original song "Spirit". And now that I've given you an abundance of clues (but there's still much more that this artist has accomplished throughout the years!); would you agree that Beyoncé Knowles-Carter, otherwise known mononymously as Beyoncé, is one of the world's most complete artists in modern music history?
We live in a world with few boundaries and a lot of access. There are so many internet therapists, comment critics, and experts with no expertise. Our reality can be warped because it's based on a personalized algorithm. It shows us whatever truths we are searching for, and that's dangerous. We can create our own false reality when we're not fed a balance of what's truly going on in the world. It's easy to forget that there's still so much to discover outside of our phones. I'm grateful I have the ability to choose what I want to share. One day I decided I wanted to be like Sade and Prince. I wanted the focus to be on my music, because if my art isn't strong enough or meaningful enough to keep people interested and inspired, then I'm in the wrong business. My music, my films, my art, my message—that should be enough.
Throughout my career, I've been intentional about setting boundaries between my stage persona and my personal life. My family and friends often forget the side of me that is the beast in stilettos until they are watching me perform. It can be easy to lose yourself very quickly in this industry. It takes your spirit and light, then spits you out. I've seen it countless times, not only with celebrities but also producers, directors, executives, etc. It's not for everyone. Before I started, I decided that I'd only pursue this career if my self-worth was dependent on more than celebrity success. I've surrounded myself with honest people who I admire, who have their own lives and dreams and are not dependent on me. People I can grow and learn from and vice versa. In this business, so much of your life does not belong to you unless you fight for it. I've fought to protect my sanity and my privacy because the quality of my life depended on it. A lot of who I am is reserved for the people I love and trust. Those who don't know me and have never met me might interpret that as being closed off. Trust, the reason those folks don't see certain things about me is because my Virgo ass does not want them to see it….It's not because it doesn't exist!
There is power in community, and I saw that growing up the daughter of a salon owner. My first introduction to beautiful women was curvy, Texas-bred, bean-and-cornbread-fed goddesses. I was exposed to so many entrepreneurial women that I admired. Doctors, business owners, artists, teachers, mothers—they all came through my mom's salon. I saw firsthand how a salon can be a sanctuary for women. I vividly remember one client who was an opera singer. She was this regal Black woman who had traveled all around the world and would tell these incredible stories. I'd love to hear about her travels and decided one day I would travel around the world too.
I watched my mother nurture and heal those women in her salon, not just by making them look and feel beautiful but by talking with them, listening to them, and connecting with them. I've seen how much Black women's emotions are attached to our hair and beauty. The beauty industry does not always understand these emotions and what we need. I want to build a community where women of all races can communicate and share some of those secrets, so we can continue to support and take care of each other. I want to give women a space to feel their own strength and tell their stories. That is power.
Throughout the past week, I was toying with whether to write about a current event in the wider history of the world that people who do not listen to Christian music would know and appreciate, and then link it to Beyoncé's music. It would be a fun anecdotal thing and would capture more audiences that way. But then nothing came to mind… and then I thought to myself 'It's Beyoncé… so why do I need a clever, snazzy intro?'. And that is so right. Artists are sometimes timeless and are recognised as being popular and influential beyond anything we could ever write about them or speak about them, and Beyoncé is one of these artists. I mean, I reckon it's pretty clear to assume that Beyoncé has wormed her way into the minds and hearts of probably everyone in the western world. Beyoncé is Beyoncé and I could end my blog like that. But I won't (because it'll be extremely short, and I reckon I do have to write about a few of her smash hits and what they mean to me and to the world!), so I'll continue on by the same sentiment. Beyoncé is Beyoncé. And let's continue shall, we? Even though there are a number of popular artists (and influential) that we have written about, who have been present at many glamourous award ceremonies, inclusive of Jennifer Lopez, Justin Bieber, Taylor Swift (yet to write a bog about!), and maybe sometimes Coldplay, Alicia Keys, Ed Sheeran and John Legend; it is of my own humble opinion that Beyoncé as an artist has eclipsed all of them put together in terms of impact throughout her discography. Born in 1981, Beyoncé has had a ride like no other, and it's only just getting started. Inclusive of her humble start in Destiny's Child, and her subsequent solo albums that just keep racking up the awards like it's just assumed that they'll win something; I stepped into this challenging exercise and into each of these albums with little to no expectations. Because the truth was that though I had heard of Beyoncé (because… you know, she's someone that anyone would know!), I hadn't explored any of her music before. Therefore, the result of the past week is me listening to one of the most prolific, impacting, hopeful, comforting, confronting, honest, emotional, vulnerable, and personal artists I've ever listened to… well at least in recent memory. I know it may be premature and there are still 5 artists to write about after this; but I reckon that if you want to be encouraged and inspired, and want to be reminded of the beauty, wonder, class, elegance, hopefulness, joy, and optimism in the world… then I'd say the first artist you should listen to would be to listen to Beyoncé and her music. It may not even matter which album you listen to first. But I guarantee it that when you immerse yourself into Beyoncé's songs for an extended period of time like I have; you'll definitely have a smile on your face, and your worries will dissipate, if only for a little while.
Where to start on one of the most powerful, impacting and influential female artists in history? Her band Destiny's Child in the 90's and 2000's, with Kelly Rowland and Michelle Williams? Or her solo career which has seen her break record after record after record? Personally, over the past week or so, I've come to appreciate that Beyoncé's albums are just near-flawless albums, and her songs are just high-quality songs. As much as I've also been inspired and moved by the music of Destiny's Child as a whole; there's just something special about Beyoncé's solo music that lifts your spirit and brings your listening experience to a whole other level. And such, I've decided that as I've undertaken this journey into Beyoncé's discography and been changed and brought to tears and raw emotion after every album; how about I keep it simple? Speak about the albums and the songs one by one; and then about everything else, inclusive of Beyoncé's accolades, her legacy, her achievements, her various businesses and ventures, her filmography, her stage presence, and her band Destiny's Child? I know, I know, it's not that exciting in the way I might normally write about artists, especially on this post; but I'm writing about Beyoncé and her influence… so it doesn't get much more inspiring and moving than that, don't you reckon?
Dangerously In Love released in 2003, on the back of Destiny Child's hiatus and the release of solo albums from Kelly and Michelle. Sonically, the album is a joy to listen to, with positive party vibes, a smorgasbord of genres ranging from R&B, soul, hip hop and Arabic music to ballads and up-tempo melodies, as well as personal lyrical themes about her love for her then-boyfriend and now husband Jay-Z. Together with a pulsating and up-to-date musical beat and undertone; and this is the quintessential debut album that is relevant and relatable even now. "Crazy In Love", with Jay-Z on guest vocals, is Beyoncé's first single as a solo artist, and a love song to its core, as Beyoncé fervently relays to her partner that she's so crazily in love with him. It's such a sweet, moving and powerful anthem, and as Beyoncé fervently relays that '…your love's got me looking so crazy right now, got me looking so crazy right now, your touch got me looking so crazy right now, got me hoping you'll page me right now, your kiss got me hoping you'll save me right now, looking so crazy, your love's got me looking, got me looking so crazy in love…', we are met with an admission of love and want and need and desire, and an admission that we all should be able to declare right now over our own partners, or maybe in time to our future partners. A song that also speaks about how love can only work with honesty and vulnerability, "Crazy In Love" shot to number one in the U.S. rather quickly, with Dangerously In Love earning Beyoncé a then record-tying five awards at the 46th Annual Grammy Awards. According to Beyoncé also, the song speaks about someone so in love… and that can sometimes be a bad thing: It celebrates the evolution of a woman. It talks about a girl who is at the point of a relationship. She realises that she's in love, she's doing stuff she wouldn't normally do but she doesn't care. It doesn't matter she's just crazy in love. Rich Harrison actually wrote the song with me and after I finished the song I asked Jay Z to be part of the song and he did. The song turned out great it ended up being my first single. The song talks about how, when you're falling in love, you do things that are out of character and you don't really care because you're just open. The song came from me actually looking crazy one day in the studio. I said, 'I'm lookin' crazy right now,' and Rich Harrison, the producer, was like, 'That's the song!' With Beyoncé winning the Best Contemporary R&B Album, Best Female R&B Vocal Performance for "Dangerously in Love 2", Best R&B Song and Best Rap/Sung Collaboration for "Crazy in Love", and Best R&B Performance by a Duo or Group with Vocals for "The Closer I Get to You" with Luther Vandross; I reckon Dangerously In Love is probably the most prolific overall of a debut album I've heard in recent memory.
Other than "Crazy In Love", there are a number of other songs on the album that showcase Beyoncé's prowess as a singer, songwriter and entertainer. "Baby Boy", with Jamaican reggae singer Sean Paul, is a catchy summer jam about Beyoncé herself smitten and taken by her lover, and the fact that he is always on her mind and in her fantasies; while "Me Myself And I" is a smooth R&B slower-tempo ballad, with the persona subtly admonishing and reproaching their cheating ex, and in the end concluding that the only person that can be relied upon is 'me, myself and I'. With the song being a female empowerment anthem, "Me Myself And I" can be relevant for guys too, as we're presented with a melody whereby we're asked the question of whether we are, or we can be, the people we think others can depend upon; while "Naughty Girl", somewhat explicit and sexual in nature, speaks about a woman who is ready for a night of physical fun with her man- a track that isn't that deep lyrically, but nonetheless still brings out Beyoncé's playful and not-so-serious side. It's not a song that I personally love, but I reckon a song like this is necessary so that we can all see Beyoncé from many different sides of who she is musically and lyrically. Yes, there are the lyrically heavy tunes, but Beyoncé does deliver the lighter tracks with skill and professionalism, of which "Naughty Girl" is one of them.
"The Closer I Get To You", a duet with Luther Vandross, is a jazzy saxophone led R&B ballad, which was negatively received by the public, yet still won a Grammy Award, and eloquently and fervently speaks about wanting to be close to your partner; while "Daddy" has Beyoncé giving her highest praise to her father and what he means to her. A song that was extremely personal, Beyoncé placed it at the end of Dangerously In Love as a hidden track, explaining that That loyalty and that strength that he has, those certain qualities I just want in all the people around me. I put it [the song] last. They can find it if they want. I think it's a beautiful song, but it's really personal, and people don't want to hear that all the time. Anybody who wants to skip it, I'm not mad at them. It's a melody that to me is the pinnacle of the album; and as men I reckon these qualities that Beyoncé has described in the song, should be how we all behave and act to any person that we meet. To treat people with kindness, dignity, respect, care, concern, and love… should be the norm and not the exception. There is so much division right now in the world sadly; however, I believe one listen to "Daddy" should inspire us all to get our life in order. If the world could be like Beyoncé's father- kind, caring and full of love; then the world would indeed be a better place.
"What's It Gonna Be", a fun, sassy, sensual and flirty R&B melody whereby Beyoncé sings to her lover, declaring '…I'm watchin' you, you watchin' me, can't you feel this chemistry? It's so damn crowded, we should leave, tell me what's it gonna be…', reminds us all that relationships are a two-way street and that shy people (like myself) need to step out in faith and take a risk sometimes and meet new people- after all you never know if you find who God has in store for you if you just sit at home all day- but obviously with COVID-19 lurking around, it's not an option to go outside anymore in places where it's a hotspot… but anyway I digress. The pseudo-title track "Dangerously In Love 2" underpins Beyoncé's debut album as the heartbeat and THE track to listen to, as Beyoncé fervently and emotionally declares that she is unequivocally in love with her partner and that she is dangerously in love with them- a sentiment that reminds me of songs like "Every Breath You Take" by The Police and "How Do I Live" by Leann Rimes. A remix of a Destiny's Child song; "Dangerously In Love 2" reminds us all that to find a love where you're so head over heels is extremely rare; and that we all need to fight for it once we see it and have it in our grasp. With Dangerously In Love having sold 11 million copies worldwide, Beyoncé's success here reminds us all that with hard work, determination and a bit of luck on your side (and God as well!), you can accomplish anything you put your mind to. Imagine… all of those number ones and accolades on your first album! Isn't that remarkable?
You know how there's the sophomore slump? Yeah, well Beyoncé didn't have it at all. B'day released in 2006 on Beyoncé's 25th birthday, and was meant to release in 2004, but was delayed for the release of Destiny's Child's final album Destiny Fulfilled and Beyoncé's acting role in Dreamgirls in early 2006. Nevertheless, the delays didn't hamper Beyoncé's style, and B'day thematically carries on from the themes in Dreamgirls. However, I for one haven't seen the movie (there's only so much research on any one particular artist I can actually attempt and actually undertake with success within a week!), and thus maybe the themes in the album weren't as profound or resounding? Regardless, the themes of female empowerment and feminism is quite overt here… yet even though I'm not a woman, that doesn't mean I don't appreciate Beyoncé's songs here. In fact, in some ways, B'day is even more powerful and inspiring than Dangerously In Love. "Déjà Vu", with Jay-Z on guest vocals, is an upbeat R&B melody by which both Beyoncé and Jay-Z ardently and fervently affirm their love, and avidly sing about how their devotion and their love is like déjà vu (in a good way!); while the intense and high-octane energetic almost rock-like track "Ring The Alarm" features Beyoncé being mad at her man for him leading on other women, but also not wanting to break up with him in fear that he will run off with another woman. The song speaks about the insecurities of all of us about whether our seemingly secure relationship will crumble at the first hurdle; but as Beyoncé relays in this track, she will stand strong and fight for the one she still loves- and that's what we all should do if we are serious about our most serious relationship of all- with our partner for life.
"Irreplaceable", one of Beyoncé's longest running singles ever, is a reality check for us all, as Beyoncé eloquently yet sassily and with gusto relays to her ex that he's not irreplaceable and that he mustn't think that he is. A song in response to someone cheating on another, Beyoncé reminds us all that we all need to keep our ego in check and all need to treat our partner with love, respect and dignity. We mustn't be complacent in our relationships, otherwise a scenario like this song (and the subsequent music video) can occur; while relationships are also at the forefront in the no-nonsense and hard-hitting jazz/R&B summer jam "Beautiful Liar". Sung with Shakira, the message of the song plays out like the movie The Other Woman, with the song being about two women finding out they've been dating the same guy, and then dumping him and not confronting him about his mistakes and transgressions because such a 'beautiful liar' isn't worth their efforts to try to make him see the error of his ways. It's a melody that is moving, inspiring and powerful with Beyoncé previously describing the track as a female empowerment anthem. While "Get Me Bodied" is a track about a woman and her friends sticking together til the very end (Beyoncé's relationships with Kelly and Michelle?); the music video shows a group of friends having a good time and partying very hard. It is for this very reason that the Urban Dictionary defines 'getting bodied' as getting killed on the dance floor, or, in layman's terms, having been dancing with a partner and being so exhausted by mini-battling your partner, you collapse after getting to your car/bus and places the importance of friendships over any romantic relationship you might have over the course of one night, one week or many months or years. While the song "Wannabe" by The Spice Girls reminds us all that friendships sometimes and most often do last longer than romantic relationships, "Get Me Bodied" by Beyoncé reminds us that friendships sometimes should be more important than relationships… because in some instances your close friends do understand you more than your partner. It's not a bad thing, it's just the way it is sometimes.
"Green Light", despite the levity and upbeat nature of the melody, is in fact a desperate plea from the persona to persuade their partner to love them more, declaring that they give them permission and that they have the green light. It's a song about a person who isn't sure why their partner isn't valuing them and appreciating them like they should; and is a warning type song- are we in fact missing all of the signs and cues and the permission to love the person whom we are in a relationship with? Is our own relationship with our partner rock solid? If not, how can we improve upon it in the most natural and cohesive way? Something to ponder about as Beyoncé sings about the superficial topic of being in love, in the most relevant and relatable way of ensuring that we show love with our actions more than we speak about love with our words. With other standouts on B'day being "Kitty Kat" (about a girl leaving her man who has mistreated her), and "Listen" (another song about a girl leaving her man, this time because he won't listen to her- and inspired by the movie Dreamgirls); it seems as if B'day is championing women over men. Yet for me I personally connected more with this album over the debut… weird, huh? Is it possible that I just love songs that are about people rising up out of adversity (even if it is about women!) as opposed to songs about the somewhat sickeningly sweet sometimes over-the-top relationship songs, of which Dangerously In Love contains many songs of that variety? With B'day earning Beyoncé a number of Grammny nominations, inclusive of Best Contemporary R&B Album, Best Female R&B Vocal Performance for "Ring the Alarm" and Best R&B Song and Best Rap/Sung Collaboration "for "Déjà Vu"; this album continues Beyoncé's unprecedented rise up and up and up… and it only continued further with 2008's I Am…Sasha Fierce.
The thing that is interesting about Beyoncé's third album, is that in it, she has developed a new moniker for herself. An alter ego if you will. I Am… Sasha Fierce introduces us to who Beyoncé has constructed as her on-stage presence, who in her own words, is much more confident, sassy, strong and sexy than she is in real life. With the album being split in two, with the I Am… part comprising slow and midtempo pop and R&B ballads and the Sasha Fierce portion comprising of up-tempo electropop and EDM melodies; I Am… Sasha Fierce resulted in mixed and mediocre reviews. After all, the more pop, synthesised and homogenised album did stray a bit from her R&B leanings, and I guess you could say that having an alter ego means you yourself aren't that confident and you're unsure of yourself. Maybe listeners and critics picked up on an insecurity (ever so small and brief!) and thus blanketed the entire album as an album that had seemingly lost its focus. Regardless of what critics thought though, the album still was a commercial success and debuted at number one yet again. For me personally, I agree that this project out of the first three was the most similar to the commercialised pop sound from other pop artists… but there's still that signature Beyoncé flair that made her famous and impacting and likeable in the first place as well; and that counts for something, am I right? Lead single "If I Were A Boy", Beyoncé's first single from I Am… Sasha Fierce, is probably one of the most meaningful songs that she has ever recorded in her career, with Beyoncé singing about all the things she'd do if she were a boy. A track that is essentially calling out all of the double standards and the rules men abide by which aren't the same for women unfortunately, we are presented Beyoncé's unashamed declaration that if women were actually put in men's shoes, '…I think I could understand how it feels to love a girl, I swear I'd be a better man, I'd listen to her 'cause I know how it hurts, when you lose the one you wanted 'cause he's taken you for granted, and everything you had got destroyed…'. However Beyoncé also lets us know by the end of the song that '…but you're just a boy, you don't understand how it feels to love a girl, someday, you'll wish you were a better man, you don't listen to her, you don't care how it hurts, until you lose the one you wanted, 'cause you've taken her for granted, and everything you have got destroyed, but you're just a boy…'; and this is a song that is confronting, hard-hitting, honest, vulnerable and no-holds-barred… and maybe it's a tad uncomfortable for men. But I firmly believe that it's also a song that all men need to hear so that we can take a good look at ourselves to see if we're really investing in our relationships and are treating women right, or are we proving the women's stereotypes of men to be right? And if we are… how about we try to change for once?
It could be that I Am… Sasha Fierce was more topically and lyrically relatable and relevant to the people of today and wasn't all just about relationships. Could that be why the album wasn't received that well compared to the previous two? "Single Ladies (Put A Ring On It)" is a revolutionary track that is actually a movement of sorts, as Beyoncé powerfully and emphatically relays to all of then men listening that '…if you like it, then you shoulda put a ring on it…', alluding to the fact that maybe if men were more secure in themselves and more sure of what they wanted in a girl, there'd be more marriages and less… single men floundering. It's another calling-out-the-men type of a track similar to "If I Were A Boy", and it's also a song that is iconic because of it's music video: Out of all my videos, 'Single Ladies' was the least expensive and took the least amount of time, and it ended up being the most iconic. But once we got on the set, it was like, wait a minute. This is something special. I saw a video on YouTube. They had a plain background and it was shot on the crane; it was 360 degrees, they could move around. And I said, 'This is genius.' We kept a lot of the Fosse choreography and added the down-south thing – it's called J-setting, where one person does something and the next person follows. So it was a strange mixture, kind of like the song, which is almost like a nursery rhyme, the 'oh-oh-oh's, and the sinister chords. So it's like the most urban choreography, mixed with Fosse – very modern and very vintage. We'd spent all the budget on the video for (the previous single) If I Were a Boy, and with this song, we didn't even have a treatment. So, it's the least expensive video I've done. Not for a moment did I think, 'This is going to be a movement.'
"Diva", a savage, energetic and fierce (no pun intended!) track, is a melody that squashes the rumours of a diva being a negative thing, and instead lifts up the notion of the diva, letting us know that diva is seen now as a positive female empowerment term; while the Ryan Tedder-co-written breezy and optimistic pop tune "Halo" depicts an everlasting love worth committing to and believing in, as Beyoncé eloquently relays to us that '…everywhere I'm lookin' now, I'm surrounded by your embrace, baby, I can see your halo, you know you're my savin' grace, you're everything I need and more, it's written all over your face, baby, I can feel your halo, pray it won't fade away…'. "Halo" itself had controversies galore (such as Kelly Clarkson accusing Ryan Tedder of writing the same melody for Beyoncé and for her song "Already Gone, as well as the song supposedly being meant for Leona Lewis before Beyoncé 'stole' it); but the noise surrounding the song didn't detract from the soaring chart positions of the melody- which goes to show you that when God is in a song, He will do anything to ensure that song succeeds. "Ego", a classic trumpets-prominent jazz inspired R&B track, speaks about how Beyoncé loves a strong, confident and secure man, subtly inspiring us men to actively be more confident, sure and secure in our own identity of who we are as men and as men of God; while "Sweet Dreams" quickly turns into a 'beautiful nightmare'. The haunting and mysterious piano led pop ballad is as chilling, reflective, and confronting a song as they come, as Beyoncé powerfully sings about an obsession with a celebrity or a person you've only met from afar… which is actually a terrifying horror story of actually being that obsessed with someone. There's a fine line between love, devotion and outright stalkerish behaviour, and Beyoncé warns us in this song to check our own hearts to see if there's anything in our life that we are obsessed over, and to be rid of it if there is.
Even though B'day and Dangerously In Love received much more airplay, I for one am connected with way more tracks on this record than the others. Like "Halo", "Ave Maria" is a personal highlight and a standout, and not just because recent The Voice Australia winner Bella Taylor Smith covered this track for her blind audition. A reimagining and a fresh take on the classical song by Franz Schubert; Beyoncé ardently and fervently sings about her love for her husband, and relays that she hears 'Ave Maria' every time she's overwhelmed by the love she has for her husband- sort of like the mother Mary blessing her relationship with Jay-Z. A track that many people could see as spiritual and religious, and others could see as heretical and blasphemous; Beyoncé delivers this song to perfection… and let me tell you, that I have chills from this song! It's no joke, because I reckon the power of God is upon this melody like you wouldn't believe! Unfortunately, the rather pointless sexualised track "Video Phone" with Lady Gaga speaks about a sex tape and nothing that is truly edifying… however the low point is short lived though, as the rest of the songs more than make up for this lapse in judgement. Nonetheless, it's nice on the video to see Beyoncé enjoying herself, so I guess that counts for something, right? With songs like "Broken Hearted Girl", "Why Don't You Love Me", "Radio" and "Si Yo Fuera un Chico" rounding out my favourites on the 20 song track-list, and Beyoncé well at the top of her game here musically, vocally and lyrically, it's no wonder that I Am… Sasha Fierce received the awards that it did. With this album as well, Beyoncé achieved the accomplishment of releasing her longest-running Hot 100 single in her career in "Halo", and with that success in the U.S., it obviously helped Beyoncé attain more top-ten singles on the list than any other female artist during the 2000s. At the 52nd Grammy Awards as well, Beyoncé received ten nominations, including Album of the Year for I Am… Sasha Fierce, Record of the Year for "Halo", and Song of the Year for "Single Ladies (Put a Ring on It)", among others. Beyoncé went on to win six of those nominations, breaking a record she previously tied in 2004 for the most Grammy awards won in a single night by a female artist with six. Talk about stepping the bar high and beating your own achievements. Despite all of this, the 2008 album is probably the album right now that isn't that remembered or recognised by the public and by critics in hindsight. And that's a shame, because there are all of these huge hits and thought-provoking melodies. I don't know why I Am… Sasha Fierce has received overall mediocre reviews, but I for one rate this album one of Beyoncé's best. Yes even above 4, Beyoncé, and Lemonade.
I recorded more than 60 songs [for 4]: everything I ever wanted to try, I just did it. I started off being inspired by [Afrobeat music pioneer] Fela Kuti. I actually worked with the band from "Fela!" [the hit Broadway musical based on his life] for a couple of days, just to get the feel for the soul and heart of his music; it's so sexy, and has a great groove you get lost in. I loved his drums, all the horns, how everything was on the one. What I learned most from Fela was artistic freedom: he just felt the spirit. I also found a lot of inspiration in '90s R&B, Earth, Wind & Fire, DeBarge, Lionel Richie, Teena Marie… I listened to a lot of Jackson 5 and New Edition, but also Adele, Florence + the Machine, and Prince. Add in my hip-hop influences, and you can hear how broad it is. I also gave myself more freedom to really belt out some songs, and bring soul singing back: I used a lot of the brassiness and grittiness in my voice that people hear in my live performances, but not necessarily on my records.
Power means happiness, power means hard work and sacrifice. To me, it's about setting a good example, and not abusing your power! You still have to have humility: I've seen how you can lead by example, and not by fear. My visit to Egypt was a really big inspiration for me. Once the sun went down, I saw not one woman; it was shocking and fascinating to me, because it was so extreme. I saw thousands of men walking down the street, socializing in bars, praying in mosques – and no women. I felt really proud when I performed and saw the strength that the women were getting through the music. I remember being in Japan when Destiny's Child put out "Independent Women," and women there were saying how proud they were to have their own jobs, their own independent thinking, their own goals. It made me feel so good, and I realized that one of my responsibilities was to inspire women in a deeper way.
Speaking about 4, Beyoncé released her fourth album, aptly titled 4, in 2011. And with Beyoncé actually accomplishing the same feat as in her three albums previous (the album debuting atop the Billboard 200 chart, giving Beyoncé her fourth consecutive number-one album in the US); right now is probably where we all should sit up and pay attention, at this iconic, legendary, popular and influential singer making history right before our very eyes. And seeing as 4 is 10 years old, what an album for us to be wowed by and to remember, as we marvel at how imposing, moving, inspiring and relatable Beyoncé is. "Run The World (Girls)" is an experimental track that like "Single Ladies (Put A Ring On It)", inspired a movement and a revolution; with the female empowerment anthem heavily and overtly championing women and the concept of the working women who has it all (job, money, family). It's a song that isn't meant to demean men, but rather to lift women up, as Beyoncé musically and stylistically records something different and way left field, so much so that we have to sit up and take notice. "Best Thing I Never Had", another single, is a mid-tempo piano ballad that really showcases Beyoncé's impressive vocal range, with the song directed to an ex and Beyoncé singing that he was the 'best thing I never had'. It's a song that once again reminds us to always treat our relationships with respect, dignity and honour, if we firmly believe that said relationship is the one relationship God has in store for us; while Beyoncé firmly relays that she's the one that got away, but then highlights to her ex that she has grown from her experience with him.
"Party", with Andre 3000, is a track that is as simple as that- a slower paced R&B track about Beyoncé having a party with her man Jay-Z; while the vocally impressive and crazily awesome R&B love anthem "Love On Top" features Beyoncé accomplishing some out-of-this-world high vocal runs, and essentially singing about her unending love for her husband. I originally heard this song first as a music video of the fictitious acapella group The Bellas, as promotion for UNICEF last year, and to lift all of our spirits during quarantine; and since then the original version has wormed its way into my heart. A track that vividly and beautifully typifies how love should be like, we are blessed to hear one of the biggest vocalists of our generation sing one of the most inspiring love songs of the modern era. All throughout 4, Beyoncé continues to deliver hit after hit after hit, and shows us all why this album is one of her best. "Countdown", a frenetic, energetic, high-octane R&B melody, depicts Beyoncé singing praises about her husband and the man he is, with the picturesque music video being one of Beyoncé's most stylish and grandiose (and certainly makes me dizzy with the quick 1 second camera shots and new angles!); while the emotional, honest and compelling "I Care" speaks about the persona still caring about an abusive and dysfunctional relationship- and in this case this song is sort of like closure on that relationship from the persona's point of view. A track that once again peels back on the idea that we all should put our best foot forward and invest in the relationships that we deem special and worthy and meant for us; we all must try our hardest. Otherwise, break-up songs would become the reality, and that's not a very nice thing to experience for anyone.
On the other end of the lyrical spectrum, "1+1" is a soothing, beautiful and skillfully recorded anthem about the benefits and the highs of love in general, complete with a stunningly breathtaking music video; while "Dance For You" carries on with that theme, beautifully showing in a black-and-white music video how much Beyoncé is in love with her husband and how far she is devoted to him: 'Dance for You' is about giving yourself fully to one person, it's about being able to lose control with the person you're meant for. Both the melody and the lyrics make it one of my most intimate songs. I wanted the video to have the same rawness that both the melody and the lyrics of the song have because 'Dance for You' is one of my most intimate songs. I wanted the video to have a classic feel; to be seductive but still keep the sense of mystery. When I write, when I perform, and when I make music videos, I don't hold anything back. 'Dance for You' is about that same passion; to be free and unrestrained. But for me personally if there's any song that cuts to my soul and my emotions on 4, if there's any song that I'd recommend any and all of you to hear first… it'd be the Diane Warren penned quasi-inspirational ballad "I Was Here". A song that inspires us all to actively be the change the world wants to see, to make a difference in this life and to be the hands and feet of Jesus in our own backyard as well as in many places around the world, Beyoncé passionately and eloquently sings about legacy and wanting to be remembered long after she has passed. A declaratory statement in that Beyoncé has sung out that she wants the world to remember that '…I was here, I lived, I loved, I was here, I did, I've done everything that I wanted, and it was more than I thought it would be, I will leave my mark so everyone will know, I was here…', we are confronted with the reality that life is more than sitting at home on YouTube, and that if we want to make something out of life, then we all need to stand up and just move in faith. With 4 reaching one billion Spotify streams on February 5, 2018, making Beyoncé the first female artist to have three of their albums surpass one billion streams on the platform (Beyoncé, I Am… Sasha Fierce, 4), and also certified platinum by the Recording Industry Association of America (RIAA) in August 2011; boy I reckon that will be a lot to digest for you and me… but when we're talking about Beyoncé, are you even the least bit surprised that she is as talented and iconic and impactful as she is?
I try to work with people who push me to become a better artist and human. I love creating a bridge for talented artists who wouldn't typically work together. It's bringing together all those perspectives and experiences that creates great storytelling. I believe great art is discovered when you are consistent, a hard worker, and combine that with vision – your gift finds its home at some point.
I choose to invest my time and energy only in projects that I am passionate about. Once I've committed, I give it all of me. I start with identifying my intention and making sure that I am aligned with the collaborators for the same purpose. It takes enormous patience to rock with me. My process is tedious. I review every second of footage several times and know it backwards and forwards. I find every ounce of magic and then I deconstruct it. I keep building more layers and repeat this editing process for months. I won't let up until it's undeniably reached its full potential. I believe my strength is understanding how storytelling, music, lighting, angles, fashion, artargu direction, history, dance, and editing work together. They are all equally important.
Arguably, Beyoncé's greatest achievements have come within her last two albums Beyoncé (2013) and Lemonade (2016). Honestly, after listening to 4, though, I didn't think that Beyoncé could become any more grandiose and larger than life. With these latest two albums though, I can now say that I am wrong and Beyoncé has defied all expectations, and has creatively delivered her two best albums to date. In 2013 though, Beyoncé unexpectedly released her eponymous fifth studio album on the iTunes Store without any prior announcement or promotion. Nonetheless though, the album debuted atop the Billboard 200 chart, giving Beyoncé her fifth consecutive number-one album in the US. Musically similar in style to her R&B material she's always done, but also adding a dance and electronic element as well, lyrically Beyoncé tackles darker themes than ever before (such bulimia, depression, and the insecurities of marriage and motherhood); and it seemed like the public and the critics couldn't get enough of Beyoncé's much more serious lyrical approach as well. For me though, I've enjoyed 4 and I Am… Sasha Fierce more than Beyoncé's most recent two albums… but that doesn't mean I can't objectively agree that these two projects are her most accomplished and complete to date.
"Drunk In Love" with Jay-Z, a rather intense and sexually charged duet, is probably the most popular song on the album, with Beyoncé and Jay-Z delivering a vocally impressive track and an unusual structure of 4 verses and 4 choruses, and a length of over 5 minutes. For me though, the song did nothing for me, as the lyrical content about making love is such that I find indifferent, however objectively I can see why this track received quite a lot of buzz and traction. "XO", on the other hand, was co-written with Ryan Tedder (of OneRepublic) and is one of the most poppy songs on the album. It's a song that's about the love between two people, however the music video where Beyoncé is interacting with her fans, reminds us that the song could also be about Beyoncé's love for her fans as well. "Partition" to me is one of the most pointless tracks that Beyoncé has ever released unfortunately, as the melody is as sexually explicit as can be (as well as the music video); and although Beyoncé is owning her sexuality and speaking about being confident in her 'sexual side'; I'm still left scratching my head at the point of the video and the song… particularly when little kids can surf the internet and find the video at the click of a button. Maybe I'm more right-winged than I thought?
Apart from the rare few overtly sexual songs that may have been included just for shock value, Beyoncé still has something to say in this self-titled fifth album. "Pretty Hurts", co-written with Sia, is a pop song that shines a light on the concept of being aesthetically perfect all the time and the hurt it does to people's psyche's- with the 7-minute music video telling the story of Beyoncé's persona competing in a pageant competition and losing as a result. And as Beyoncé recalls, this song is special to her as it questions society's standards of what beauty actually is and what it should be:  It's really difficult to find a song with such a strong message that doesn't feel preachy. Sia is such a genius. The second I heard the song I'm like, I have to sing this song. I don't care how hard I have to fight for the song, this is my song! My message behind this song was finding the beauty in imperfection. I had this image of a trophy and me accepting these awards, and kinda training myself to be this champion and at the end of the day when you go through all of these things, is it worth it? You get this trophy, and you're like, 'I basically starved. I have neglected all of the people I love, I conformed to what everybody else thinks I should be. And I have this trophy. What does that mean?' The trophy represents all of the sacrifices that I made as a kid. All of the time that I lost being on the road and in the studios as a child and I just wanna blow that s— up. And while the song has connected with me as well (it's my favourite from this album!), we are presented with an anthem that speaks about being at peace with how you look, and that we do not need to attain physical perfection in order to be loved. Our friends, family, God… they all love us unconditionally, so why do we need to change what's on the outside? "Flawless", featuring an excerpt of an essay written by Nigerian writer Chimamanda Ngozi Adichie, delves into the double standards men have for themselves and for women, and also champions feminism in its purest form; while the musically upbeat and electronic dance anthem "7/11" imparts to us dance moves and instructions on how to party, with the music video being a homemade video of Beyoncé showing us how to dance. "Ring Off" is a song that details Beyoncé's parent's divorce, and encourages her mother to take the ring off and go and experience life and life abundant (because it was Beyoncé's father who cheated on her mother); while "Haunted", an eerie and mysterious piano led track, and has Beyoncé diving in extreme depth into her thoughts about the music industry at large and how she is so tired of the record label always wanting her to create 'boring' music.
Though "Mine", with Drake, is extremely moody and a tad too long (over 6 minutes), the African beats-prominent melody dives deep into Beyoncé's emotions and speaks about her relationship problems and fears that she is being overly possessive, that she's also uncertain about her role as a wife and a mother since she has given birth; while the melancholy and reflective melody "Heaven" speaks about the loss of Beyoncé's mother's friend as well as the miscarriage of Beyoncé's first child. With the song sure to provide comfort and healing for those obviously going through a tough time, Beyoncé inspires us all and gives us some sense of peace and hope, as she also gives the person who passed away permission to go to Heaven, as '….heaven couldn't wait for you, so go on, go home…'. It's a personal, honest and emotional song and one of the most vulnerable that Beyoncé has recorded; while album closer "Blue" is one of the most inspiring and hopeful songs Beyoncé has ever recorded- the track being about her daughter Blue Ivy and outlining the love she has for her. It's a sweet way to end a compelling, eclectic and vibrant album, and no doubt deserves it's number one status on the Apple Music charts. And in terms of awards for Beyoncé, in 2014 she received the Michael Jackson Video Vanguard Award at the 2014 MTV Video Music Awards, as well as three competitive awards: Best Video with a Social Message and Best Cinematography for "Pretty Hurts", as well as best collaboration for "Drunk in Love". The back end of 2014 also revealed via Forbes that Beyoncé was the top-earning woman in music for the second year in a row – earning $115 million in the year (more than double her earnings in 2013)- and with such music and lyrics like what she has released in the past, why wouldn't she be the top-earning woman in music at the time?
2016 saw the release of Lemonade, and if you thought that Beyoncé had already topped everything she needed to, then you'd have been mistaken. Because Lemonade has accomplished something that I reckon no other artist has ever accomplished. All 12 tracks of Lemonade debuted on the Billboard Hot 100 chart, and thus Beyoncé became the first female artist to chart 12 or more songs at the same time. Lemonade also debuted at number one on the U.S. Billboard 200, creating history (as Beyoncé's previous 5 albums also shot up to number 1), while Lemonade was streamed 115 million times through Tidal, setting a record for the most-streamed album in a single week by a female artist in history. It was 2016's third highest-selling album in the U.S. with 1.554 million copies sold in that time period within the country; while quite a number of largely reputable music publication sites included Lemonade among the best of 2016, including Rolling Stone, which listed Lemonade at number one. The album's visuals (the 1-hour visual album which debuted on HBO in 2016 also) were nominated in 11 categories at the 2016 MTV Video Music Awards, the most ever received by Beyoncé in a single year; and the project went on to win 8 awards, including Video of the Year for "Formation". These eight wins ensured that Beyoncé was the most-awarded artist in the history of the VMAs (24), surpassing Madonna (20). And with all of these accolades pertaining to Lemonade the album and the visual album… can we safely call this project Beyoncé's crowning achievement?
Seeing as Lemonade has all 12 songs being singles and a visual album, how should the album be consumed? In whichever way you want to, or listening to the songs in order? I'd say generally speaking, listening to an album in order should be the way to go for first time listeners… but I reckon for an album as iconic as this; I'd say it doesn't matter and whatever way you feel comfortable with. "Formation", the album's first single, debuted in early February 2016, and is an intense, passionate and exuberant rap/spoken word melody, in which Beyoncé fervently her heritage and her life and her husband, expressing gratitude for all of it and for everything she has. A song that in no uncertain terms speaks about not forgetting your roots and expressing humbleness and appreciation for the past, Beyoncé encourages her ladies and her friends to fall into formation, so that they all can join as one, and can rise up together as a strong domineering force. And though the track contains political and racial undertones (more evident in the music video), the song found its way to a number of charts- showing us all that people care about songs with substance over songs that don't say anything much. "Sorry", another powerful, compelling and intense melody, directly addresses Jay-Z's supposed infidelity and Beyoncé's ever-evolving feelings and emotions behind the affair and the betrayal; while "Hold Up" earnestly depicts Beyoncé's love for Jay-Z despite his affair allegations. With the music videos of all of the songs from Lemonade telling a story, and with the script of the film being available to view online on Genius.com; we are met with an entire concept album detailing Jay-Z's infidelity and Beyoncé's steps to grieve and process. For me though, I wasn't that connected on the whole with Lemonade compared to other standout albums like Beyoncé, 4 and I Am… Sasha Fierce. Nevertheless, the structure of the album, the atmosphere, the musical compositions and the feel of the movie, all deserve mention, as Beyoncé has delivered a high-quality product and something to be proud of. A project that is sure to bring people healing and comfort amidst the confrontation, Lemonade is an album that needs to be listened to in one sitting, and in order (because that's how the order of the songs are in the film). For me, time was of the essence this week and I didn't get around to watching the film. But maybe in the future I will, and then I'll find a better appreciation and understanding of what Beyoncé has created, and I'll understand the album a whole lot more. Until then though, I'll just keep with the albums I have connected with; while still encouraging you all to listen to and watch Beyoncé's new album, simply because Beyoncé's projects are always of high quality. And I mean of the highest quality. There is no second-rate songs with her. That's just the way it is.
The other week, my family and I watched the Disney 'live-action' remake of The Lion King, a film with the voices of Donald Glover, Beyoncé, Seth Rogen, Billy Eichner, Chiwetel Ejiofor, James Earl Jones, John Oliver, John Kani, Alfre Woodard, Eric Andre and Keegan-Michael Key. I say 'live action' in inverted commas because the film featured a mix of live animals, CGI and motion capture (similar to how Jon Favreau filmed the 2016 'live action' film The Jungle Book). Anyway, I digress. The point was that the film was almost shot for shot the same as the cartoon Disney version all those year ago, and the critics and public gave the film mixed reviews. I personally found the movie nostalgic and sentimental and didn't care for the similar dialogue. And thus my enjoyment of this remake wasn't hampered, but one thing I did find out, that stuck out in a way that was neither good nor bad but a different way, was that Beyoncé wrote a new song for the film, titled "Spirit". It's an inspirational melody and a music video that is beyond remarkable and can really only be classified as a work of art, with Beyoncé relaying that we all can rely on our spirit to help us get through adversity. She also curated a soundtrack album in 2019 called The Lion King: The Gift (another album that I myself haven't heard fully, and thus can't really comment on with confidence about the flow and the overall themes and atmosphere of the project!); also produced by Beyoncé herself, and featuring African artists as guests (Wizkid, Shatta Wale, Burna Boy, Mr Eazi, Tiwa Savage, Tekno, Yemi Alade, Busiswa and Salatiel) and other artists such as Jay-Z, Blue Ivy Carter, Childish Gambino, Pharrell Williams, Kendrick Lamar, Tierra Whack, 070 Shake, and Jessie Reyez, among others. With an entire Wikipedia page being dedicated to the project, as well as a section on its impact; The Lion King: The Gift is an album the is sure to travel way beyond the confines of the film and into all of our hearts for just being a good album. Beyoncé's reputation precedes her and even if you haven't heard this album (like myself), you can be sure of the project's brilliance, inspiring nature, hopefulness, creativity, impact and popularity. And it's all because of a name. A mononymous name of Beyoncé, but a name nonetheless. Does this mean that Beyoncé is now a brand, and that everything she releases from here on end will smash records simple because of who she is?
I try to think of the most productive way I can help. I was able to work with my Church in Houston, Texas, my mother and Jack Dorsey [CEO of Twitter] to set up testing for a lot of Houstonians, especially those in economically challenged areas, who more than likely had no access to testing at the time. I worked with a local hospital in Houston, supported them with supplies and whatever they needed to best treat those infected. It was heartwarming to see the photos from the testing sites and to read the letters from the people who were high-risk, due to pre-existing health conditions, who were able to recover and return home safely from the hospital. I was fortunate to help even more people with funds raised from the "Savage" remix with Megan Thee Stallion. We donated the proceeds to support Covid-19 victims. I did the same thing with "Black Parade". It's been a year of service for me.
Something cracked open inside of me right after giving birth to my first daughter. From that point on, I truly understood my power, and motherhood has been my biggest inspiration. It became my mission to make sure she lived in a world where she feels truly seen and valued. I was also deeply inspired by my trip to South Africa with my family. And, after having my son, Sir Carter, I felt it was important to uplift and praise our boys and to assure that they grow up with enough films, children's books and music that promote emotional intelligence, self-value and our rich history. That's why the film [Black Is King] is dedicated to him.
With Black Is King, a 'musical film and visual album' based on the music of The Lion King: The Gift, having dropped on Disney+ last year, the plot and film structure is eerily like The Lion King, but with the songs scattered throughout. According to Wikipedia, Beyoncé is telling "the story of a young African prince who is exiled from his kingdom after the death of his father. As he grows up into a man, the prince undergoes a journey of self-identity, using the guidance of his ancestor, childhood love and his own subconscious to reclaim his throne. The prince's journey acts as an allegory for the African diaspora's journey of discovering, reclaiming and celebrating their culture and heritage, which is echoed by the inclusion of spoken-word poetry in the film that focuses on the question of black identity", and the format of the movie (again something I haven't seen yet!) I reckon would be something akin to the structure of Lemonade. Perhaps this blog should have been delayed until I watched both Lemonade and Black Is King… but there can never really be a perfect blog, and there are always things you can improve upon. And so, I've come into this blog with virtually little knowledge of Beyoncé, and to emerge from the other side of this blog with a substantial amount of knowledge and awareness of 1) who Beyoncé is, 2) why she is so legendary and iconic and 3) how her music challenges the norms of the world in general; well I reckon that's no mean feat, don't you reckon?
Some would say that Beyoncé isn't that influential because she hasn't released enough songs yet. Well I for one think that that's a crazy notion, and I firmly believe that it's not how many songs that you release that propel you to influence, but rather the quality and what you sing about. Yet for those who still want more songs from Beyoncé, why don't you feast your eyes on the many collaborations outlined here and here? For me Beyoncé's musical achievement outside of anything associated with her albums, I guess would have to be her active involvement in the songs from Dreamgirls as well as her song "A Woman Like Me" for The Pink Panther, and songs for the film The Fighting Temptations; not to mention her filmography. Beyoncé also has collaborated with Ed Sheeran for a symphonic version of "Perfect", while her collaboration with Kelly Rowland and Michelle Williams (for "Say Yes") is extremely impactful and dare I say it, worshipful. "Until The End Of Time" (Justin Timberlake), "Put It In A Love Song" (Alicia Keys), "Black Parade" (a song from the deluxe edition of The Lion King: The Gift) and the remix of "Savage" (with Megan Thee Stallion) are other songs that beautifully encapsulates Beyoncé's power of collaboration and her musical prowess outside of her full length albums; and from these songs I would say that there shouldn't be any doubt of Beyoncé's influence. If there is… I don't know what you are listening to. Seriously… I don't at all!
I used to think that an artist's influence was mostly seeped in their music. But beyond the music, Beyoncé has made a name for herself, and has been just as influential, and maybe even more so, throughout the past 20 years. With Beyoncé being a vocal advocate for the Black Lives Matter movement (evident especially in her "Formation" music video, she has also mentioned that she is against police brutality but is not anti-police. A power couple with Jay-Z, they both have a combined net worth of $1.16 billion; while as of 2018, Forbes calculated Beyoncé's net worth to be $355 million, and in June of the same year, ranked her as the 35th highest earning celebrity with annual earnings of $60 million. Beyoncé and Madonna are the only two female artists to earn more than $100 million within a single year twice; while Beyoncé founded her own entertainment company Parkwood Entertainment in 2010. This formed as an imprint based from Columbia Records, in which this company serves as an umbrella for the entertainer's various brands in music, movies, videos, and fashion. According to Wikipedia, in addition to departments in marketing, digital, creative, publicity, fashion design and merchandising, the company houses a state-of-the-art editing suite, where Beyoncé works on content for her worldwide tours, music videos, and television specials.
Beyoncé is also known for coining popular phrases such as 'put a ring on it' (a euphemism for marriage proposal), 'I woke up like this' (which started a trend of posting morning selfies with the hashtag #iwokeuplikethis), and 'boy, bye' (which was used as part of the Democratic National Committee's campaign for the 2020 election). The concepts of 'visual album' and 'surprise releases' were also made popular because of Beyoncé- her self-titled fifth studio album had a music video for every song, and Lemonade was filmed as a movie with music videos of every song scattered in-between. Other artists such as Frank Ocean and Melanie Martinez, have adopted the 'visual album' tactic, while many artists have also released songs, videos or albums with no prior announcement, such as Nicki Minaj, Eminem, Frank Ocean, Jay-Z and Drake. And this has all stemmed from Beyoncé. There is a lot that Beyoncé is famous for (see her legacy, list of awards and nominations received by Beyoncé, and activism, fashion lines, philanthropy and endorsements– all of them extensive and too much in depth to be explained upon in full here!); while Beyoncé is also a main catalyst for the world rediscovering of the concept of the album as an art form in an era dominated by singles and streaming. Albums like Lemonade and Beyoncé would be better understood and appreciated when listened to in full and in order; and I reckon that's the same for The Lion King: The Gift as well. Because Beyoncé shook the world in many ways, it's also no wonder than many people cite her as influences. While Beyoncé has named Michael Jackson predominately as her major musical influence, as well as Tina Turner, Diana Ross, Whitney Houston, Mariah Carey, Madonna, Prince and Shakira amongst others; other artists like Lady Gaga, Rihanna, Lizzo, Ariana Grande, Adele, Paul McCartney and Garth Brooks have all expressed gratitude at how Beyoncé's music changed their lives. Beyoncé's music is generally R&B, pop, and hip hop, however she also incorporates soul and funk into her songs. 4 demonstrated Beyoncé's exploration of 1990s-style R&B, as well as further use of soul and hip hop than compared to previous releases; and as a whole, Beyoncé's musical versatility and ease at which her sound can permeate through many different markets, is astoundingly amazing and something that we all should be in awe of.
[I'm] absolutely changed. It would be difficult to experience life in a pandemic and the current social unrest and not be changed. I have learnt that my voice is clearer when I am still. I truly cherish this time with my family, and my new goal is to slow down and shed stressful things from my life. I came into the music industry at 15 years old and grew up with the world watching, and I have put out projects non-stop. I released Lemonade during the Formation World Tour, gave birth to twins, performed at Coachella, directed Homecoming, went on another world tour with Jay, then Black Is King, all back to back. It's been heavy and hectic. I've spent a lot of time focusing on building my legacy and representing my culture the best way I know how. Now, I've decided to give myself permission to focus on my joy.
I have become a better listener. Blue [my daughter] is very smart, and she is aware that there is a shift, but it is my job as a parent to do my best to keep her world as positive and safe as can be for an eight-year-old. My best advice is to love them harder than ever. I let my children know that they are never too young to contribute to changing the world. I never underestimate their thoughts and feelings, and I check in with them to understand how this is affecting them. Blue saw some of the reactions to the "Brown Skin Girl" video, as well as some of the videos from the philanthropic work I've done this year. When I tell her I'm proud of her, she tells me that she's proud of me and that I'm doing a good job. It's teeeeeew much sweetness. She melts my heart. I believe the best way to teach them is to be the example. 
While there is some controversy surrounding the fact that there's a rumour circulating around that Beyoncé doesn't write her own music, but is credit as writing on some songs just because of her name; the fact still remains that her songs speak for themselves. With Beyoncé having won 28 Grammy Awards (both as a solo artist and as a member of Destiny's Child, making history!), Beyoncé is also the most nominated artist in Grammy history, with 79 nominations. Her songs from Destiny's Child should never be discounted (again, a discography that I haven't had the time to delve into, but I know I must name drop this band because Beyoncé's roots came from this R&B group which I'm sure would have been a big, big girl group for its time in the late-90's to mid-2000's), and I also haven't been familiar at all with Kelly Rowland's solo work nor Michelle Williams' solo work. Yeah… I think I may have jumped into Beyoncé's discography and done this blog too soon… but when could have been the right time? I don't think there could've been a 'right' time, for any blog in question. And so, with everything that I have written about Beyoncé in this blog, can I say that I think I've said it all? Anything more would be me repeating myself, and I guess if there's something I've missed, well then there's that trusty thing called Wikipedia that you can all click on and read to your heart's content, don't you reckon?
I think like many women, I have felt the pressure of being the backbone of my family and my company and didn't realize how much that takes a toll on my mental and physical well-being. I have not always made myself a priority. I've personally struggled with insomnia from touring for more than half of my life. Years of wear and tear on my muscles from dancing in heels. The stress on my hair and skin, from sprays and dyes to the heat of a curling iron and wearing heavy makeup while sweating on stage. I've picked up many secrets and techniques over the years to look my best for every show. But I know that to give the best of me, I have to take care of myself and listen to my body.
With all the isolation and injustice over the past year, I think we are all ready to escape, travel, love, and laugh again. I feel a renaissance emerging, and I want to be part of nurturing that escape in any way possible. I've been in the studio for a year and a half. Sometimes it takes a year for me to personally search through thousands of sounds to find just the right kick or snare. One chorus can have up to 200 stacked harmonies. Still, there's nothing like the amount of love, passion, and healing that I feel in the recording studio. After 31 years, it feels just as exciting as it did when I was nine years old. Yes, the music is coming!
My wish is for my 40s to be fun and full of freedom. I want to feel the same freedom I feel on stage every day of my life. I want to explore aspects of myself I haven't had time to discover and to enjoy my husband and my children. I want to travel without working. I want this next decade to be about celebration, joy, and giving and receiving love. I want to give all the love I have to the people who love me back.
I've mentioned earlier in my blog that the Dove Awards helped me to see that people are just loving on celebrities like they're the best thing, and it's really unsettling and not needed. Perhaps what we need to do as people is to look up to artists as role models, but not to be afraid when they fail and when they fall; and Beyoncé's discography, full of emotional, vulnerable and heartfelt tracks about relatable and relevant topics and topics specific to Beyoncé herself at the time; remind us that it's ok to look up to someone but know that they're human and just like you and me. Beyoncé's discography does this perfectly- humanises her deeply; and if there's one thing you take away from this blog, it is that though Beyoncé is one of the most influential people in the world right now, the truth is that she still loves and hurts like any other person. And so, can we aspire to be like Beyoncé? Certainly, we can. But we mustn't let hero worship go to our heads. Do we need to watch music award shows for the sake of it? We can if our favourite artist is there, but we mustn't let our favourite artists dictate how we live our life. like Beyoncé who took a break in 2011 and 2012, so too must we from time to time. And so, as I end this blog (it is becoming a tad too long, isn't it?), let's listen to this moving and inspiring artist and remind ourselves that if Beyoncé can rise to the top and be awesome for a long period of time, so can we. If she can release hit after hit after hit, so can we accomplish everything we want to (within the realms of our own capabilities!). And so let us marvel at Beyoncé, anticipate her upcoming new album, and all of our accomplishments, and be thankful that we're living in the same moment as she is. Don't you think there must be a God after listening to everything that Beyoncé has done?
The first decade of my life was dedicated to dreaming. Because I was an introvert, I didn't speak very much as a child. I spent a lot of time in my head building my imagination. I am now grateful for those shy years of silence. Being shy taught me empathy and gave me the ability to connect and relate to people. I'm no longer shy, but I'm not sure I would dream as big as I dream today if it were not for those awkward years in my head.
My teenage years were about the grind. I grew up hearing this particular scripture from James 2:17, "Faith without work is dead." Vision and intention weren't enough; I had to put in the work. I committed to always being a student and always being open to growth. No one in my school knew that I could sing because I barely spoke. My energy went into Destiny's Child and the dream of us getting a record deal and becoming musicians. If something wasn't helping me reach my goal, I decided to invest no time in it. I didn't feel like I had time to "kiki" or hang out. I sacrificed a lot of things and ran from any possible distraction. I felt as a young Black woman that I couldn't mess up. I felt the pressure from the outside and their eyes watching for me to trip or fail. I couldn't let my family down after all the sacrifices they made for me and the girls. That meant I was the most careful, professional teenager and I grew up fast. I wanted to break all of the stereotypes of the Black superstar, whether falling victim to drugs or alcohol or the absurd misconception that Black women were angry. I knew I was given this amazing opportunity and felt like I had one shot. I refused to mess it up, but I had to give up a lot.
My 20s were about building a strong foundation for my career and establishing my legacy. I was focused on commercial success and number ones and being a visionary no matter how many barriers I had to break through. I was pushed to my limits. I learned the power of saying no. I took control of my independence at 27 and started Parkwood Entertainment. At the time, there wasn't a company that did what I needed it to do or ran the way I wanted it run. So, I created this multipurpose badass conglomerate that was a creative agency, record label, production company, and management company to produce and work on projects that meant the most to me. I wanted to manage myself and have a company that put art and creativity first.
I pulled together these young visionaries and independent thinkers to collaborate with. I wanted strong women to be in key roles throughout my company, when most of the industry was still male dominated. I wanted collaborators who had not been jaded by the corporate world and wouldn't be afraid to rock with me when I came up with unconventional ideas, a team that would challenge me but wouldn't be conditioned to say you're not supposed to do something.
I remember being in a meeting discussing analytics, and I was told the research discovered that my fans did not like when my photography was black and white. They told me I wouldn't sell if it wasn't in color. That was ridiculous. It pissed me off that an agency could dictate what my fans wanted based on a survey. Who did they ask? How is it possible to generalize people this much? Are these studies accurate? Are they fair? Are all the people I'm trying to uplift and shine a light on included? They're not. It triggered me when I was told, "These studies show…" I was so exhausted and annoyed with these formulaic corporate companies that I based my whole next project off of black and white photography, including the videos for "Single Ladies" and "If I Were a Boy" and all of the artwork by Peter Lindbergh for I Am…Sasha Fierce, which ended up being my biggest commercial success to date. I try to keep the human feeling and spirit and emotion in my decision-making.
My 30s were about starting my family and my life becoming more than my career. I worked to heal generational trauma and turned my broken heart into art that would help move culture forward and hopefully live far beyond me. My 30s were about digging deeper. In 2013, I started BeyGOOD to share the mentality that we could all do something to help others, something my parents instilled in me from a young age—to inspire others to be kind, to be charitable, and to be good. We focused on many areas of need, including hurricane relief, education with scholarships to colleges and universities in the U.S., a fellowship program in South Africa, women's rights, support of minority businesses, assisting families with housing needs, water crises, pediatric health care, and pandemic relief. BeyGOOD has become a worldwide initiative for providing support domestically and internationally. It has always been important to me to help others and to make a positive impact on the world. I have worked to lift my people up, to change perceptions so my kids could live in a world where they are seen, celebrated, and valued.
I've done so much in 40 years that I just want to enjoy my life. It's hard going against the grain, but being a small part of some of the overdue shifts happening in the world feels very rewarding. I want to continue to work to dismantle systemic imbalances. I want to continue to turn these industries upside down. I plan to create businesses outside of music. I have learned that I have to keep on dreaming. One of my favorite quotes is from the inventor Charles Kettering. It goes "Our imagination is the only limit to what we can hope to have in the future."
I want to show that you can have fun and have purpose, be respectful and speak your mind. You can be both elegant and a provocateur. You can be curvy and still be a fashion icon. I wish this freedom for every person. I have paid my dues and followed every rule for decades, so now I can break the rules that need to be broken. My wish for the future is to continue to do everything everyone thinks I can't do.
Does Beyoncé make the list for you all when you write your own 'Influential Artists of all Time' list? Is there any song (other than "Single Ladies", "If I Were A Boy", "Crazy In Love", "Irreplaceable", "Halo", "Formation", "XO" and "Run The World") that has impacted you on your journey through life thus far, or even your walk with God? Let us know in the comments. Till next time!