So here we are, in December. You know what the time is now? Yes, seriously, another post about my favourite EPs that have been within the months of July – December 2017. I can remember back in July when I compiled my favourite EPs from January – June, and now, I have 15 more EPs that have spoken into my life since then. So, I guess when I look at the year as a whole, I can safely say that 2017 is the year of the EP. I'm sure if you take a look at my favourite 30 (15 for the first half and 15 for the latter half) EPs this year, I'm sure you can tend to agree. Anyway, enough preamble. Here's my top 15 EPs of the last half of the year, that have made a great impact on myself both spiritually as well as enjoyableness.
Alexis Slifer- Famous For EP
Famous For EP can prove to us that such a transition is in fact possible, and hopefully welcomed by everyone who can appreciate Alexis for the artist she is and the artist God wants her to be. The EP is full of songs that are anthems for anyone who wants to declare the fame of God and that God is famous for the things we often take for granted in this life- healings, the hope that is instilled in each of us to live out each day, the kind words we impart to others in order to encourage them in their daily walk called life…whatever the little moments are, God is in them, and He is famous for working through the people that we so often overlook to further His kingdom in a way that we would otherwise not think possible. Alexis and her new EP are a testament to such a message, as is her voice and hopefully her future in the CCM/worship industry in the coming years. 
Adam Agee- Paper Planes
We all know Adam so I'm not going to bore you with anything else. Just that this is an EP that sounds very much like the infusion of Stellar Kart and Audio Adrenaline. And maybe that's ok. Maybe the two bands that Adam was a part of before are coming back in some shape or form, maybe they're not. But whatever the case, Adam is still making music, and good music if I might say. This is just a 5 song EP and we can't gauge whether this is the genre of music he is going to venture towards in the future. But from where it stands, Paper Planes is a reminder to us all, that Adam is still here and that he has something to say! 
Carmen Justice- Against The Odds EP
Carmen has come a long way from her 1GN days. While it is saddening to see the band no more, we are told that they split amicably, and that they are still best of friends. Nevertheless, here's hoping that all these members have successful careers in the future. As for Carmen, with the release of Against the Odds, we've been given an EP full of heart and hope, EDM, pop and moments of anthems as Carmen presents one of this year's most rounded EP's, musically and stylistically. 
Jason Gray- The Acoustic Sessions
The Acoustic Sessions, in all its heartfelt moments of clarity, direction, emotion and comfort, becomes an EP of 4 tracks, two originals and two covers, that embody themes life, hope, vigour and power as Jason brings to us musical arrangements that further asserts his presence as an underrated artist in today's Christian music society. Nevertheless, Jason is perhaps one of the greatest lyricists in modern CCM, showing us songs like 'Thank You For Everything' and 'I Will Rise Again', songs that show us what God's love looks like when it penetrates a life that is broken. Even though Jason is still not necessarily the most recognised or even the most popular artist within the ranks of CCM currently (artists like Chris Tomlin, Natalie Grant, Francesca Battistelli and Matthew West receive much more radio airplay than Jason), Jason nevertheless forges on, as a songwriter whose songs have become the cornerstone of change in many people's lives around the world, inclusive of mine. 
Plumb- God Help Me EP
Plumb has had story for the history books, one where her music career has been a whirlwind and rollercoaster over the years. Starting her career under her stage name Plumb (her real name is Tiffany Arbuckle Lee) in the late 1990s, she has garnered much success over the years, presenting to the public chart-topping songs like 'Stranded', 'Cut', 'Real', 'I Can't Do This', 'Here With Me', 'In My Arms', 'Hang On', 'Better'…you get the picture. But then 2013 rolled around, and Plumb delivered what was, and what will always be, her most vulnerable and personal album yet- Need You Now. Borne out of a re-igniting of a marriage under strain for so many years, Plumb and her husband were on the brink of their relationship heading down the aisle of divorce, but that was not to be the case. What resulted from a lot of counselling, prayer and seeking the Lord together, we have been blessed with Plumb and her husband still going strong in their marriage years later, and her testimony of healing and hope after a period of hurt. Plumb had a career revival of sorts after a return from a 5 year hiatus and therefore, her new passion to tell heartfelt stories about her own life and use that as an encouragement to others is enough for me to be excited for whatever she releases in the future, inclusive of her new EP God Help Me. From transitioning from being in a band, to solo, hiatus and now back to touring and making music, Plumb continues to create music, having something to say, and nothing has changed with her new release. God Help Me is a must have for anyone who has been a fan of Plumb's earlier music, or anyone who wants to hear a collection of songs that each have the message of hope, prayer and crying out to the Lord in desperate times of need.
Mallary Hope- Mallary Hope EP
It's hard when artists cross over and record an album (or song) that is not in their 'natural genre'. Like Stephen Christian, ex-lead singer of the now disbanded Anberlin, who just released a worship album on BEC Recordings in July this year, or Hillary Scott last year, lead singer of Country trio Lady Antebellum, releasing her debut Christian album Love Remains, garnering success and critical acclaim in the months afterward. Artists are sadly 'pigeonholed' into a certain genre of music, and any such deviation from this and we as listeners' pounce, attacking at every turn. Still, we realise that often, artists who do make such a genre shift ought to be commended, branching out into genres they've never tried in the past is bold and encouraging to many, listeners and fellow musicians and bands alike. Enter in new artist Mallary Hope, who for years was within the country music scene, and is now venturing into Christian music with her debut Christian self-titled EP, that dropped digitally at the beginning of November. Signed to Curb Records, home to powerhouse CCM singers Natalie Grant and Plumb, and a lot of other pop artists; Mallary released this EP featuring her hit single 'Now' (a song that has currently been played in heavy rotation on Air1), and as I hear this 3:20, country-infused pop-CCM anthem (full of such enthusiasm and passion), my mind casts back to Hillary and her chart topping hit "Thy Will" last year. Maybe there is such a trend where country artists venture into Christian music for a season as the years roll by? 
Needtobreathe- Hard Cuts: Songs from the Hard Love Sessions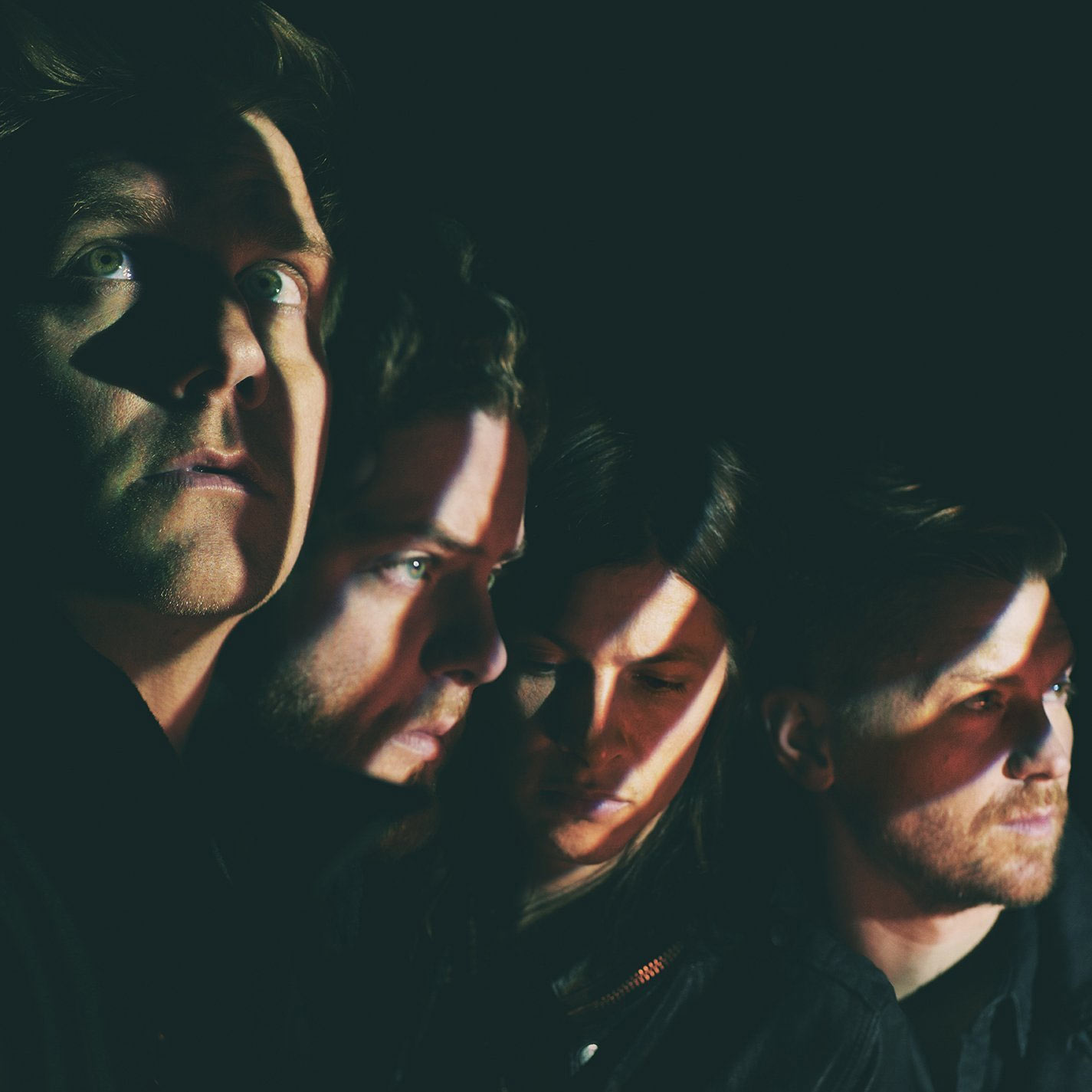 With their most successful and critically acclaimed studio album HARD LOVE just over a year old , and with the band garnering numerous Dove Award nominations a few days ago (for Rock/Contemporary album, and for Rock/Contemporary song- the title track!) as well as their song "Testify" being included on the WOW Hits 2018 compilation; the 12 track collection of pop rock goodness showing us once again what a force Bear, Bo, Seth and Josh are right now, and how they're definitely a band to be reckoned with both now and into the future. Providing us songs that compel us to dwell upon and ponder the deep issues of life, there was definitely plenty of food for thought on the album. Fast forward to now, and here we are, blessed with another Needtobreathe release. HARD CUTS: Songs from the HARD LOVE Sessions – EP dropped a few days ago, so what do I think of this new 6 song EP, containing 2 new versions of "Hard Love" (not including the version with Lauren Daigle on The Shack Soundtrack!) and 4 unreleased songs which could have been present on HARD LOVE? … Bear, Bo, Seth and Josh have done it again, creating a musical and lyrical masterpiece in one of the strongest EP's of 2017 … while enlisting a couple of today's up and coming female vocalists in Andra Day and Serena Ryder, as they examine and dive deep into issues that are relevant across society, while ensuring that their faith in God and testimony of how Jesus is who He says He is, shines through the music and lyrics! With "Cages" and "Walking On Water" being my favourites, potential singles and either one of them a potential inclusion for WOW Hits 2019 next year; I already can't wait to listen to the band's new full studio album whenever it releases! 
John Tibbs- Heartland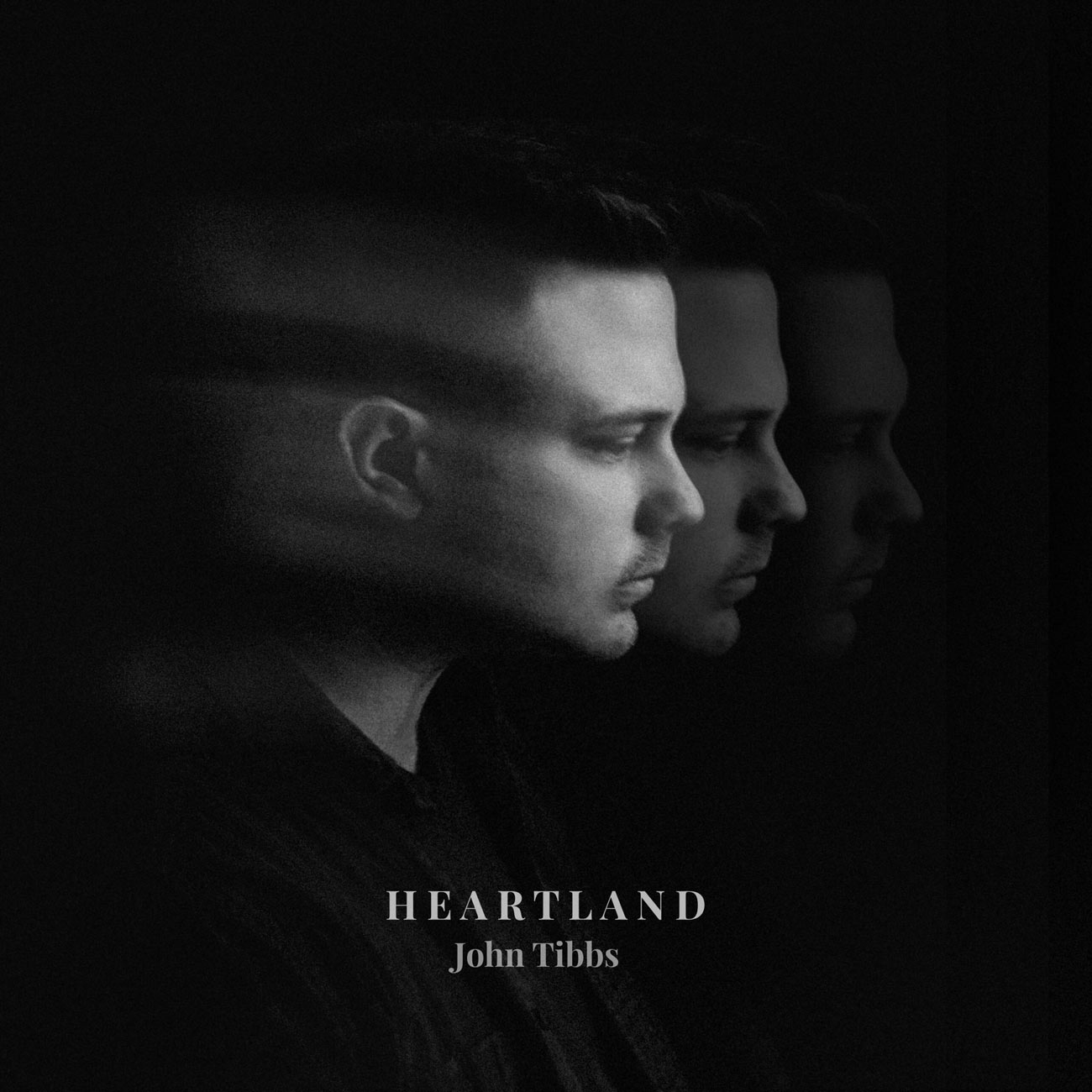 Last year, John Tibbs' debut full length album certainly lived up to the expectations placed upon it by the impressive EP in 2015, and now this year, Heartland definitely exceeds my expectations as well. Definitely having me eager in anticipation for John's future projects, John's presence and exposure to the CCM market this upcoming year is sure to be a good thing indeed, as he ministers to Christians and non-Christians alike with his honesty and relatable lyrics. 
Alex G- In the Still & Homespun Pt. 1 – EP
What this series of EPs (which was borne out of her well-received 2015 EP Share Your Story) means is this- it gives the listeners a voice. It breaks down the divide between artist and fan/listener. It reminds us all that all trials, tribulations, issues and circumstances are not as trivial as what we may often make them out to be, and that what we say ought to matter to whomever listens. Even if we think we may be the only ones going through such issues, what can result in a song being so personal is its mark and reachability- that one personal track can encourage millions of people with the fact that they are not alone in whatever plight they are travelling with. And therefore to sum up this EP in a nutshell- it is fun and meaningful, reflective and hard-hitting, but more importantly, Alex G is an artist everyone should listen to, regardless of the music genre you like. Alex will revolutionise authenticity and real and honest music within the industry- this EP is evidence of this. 
Holly Starr- Human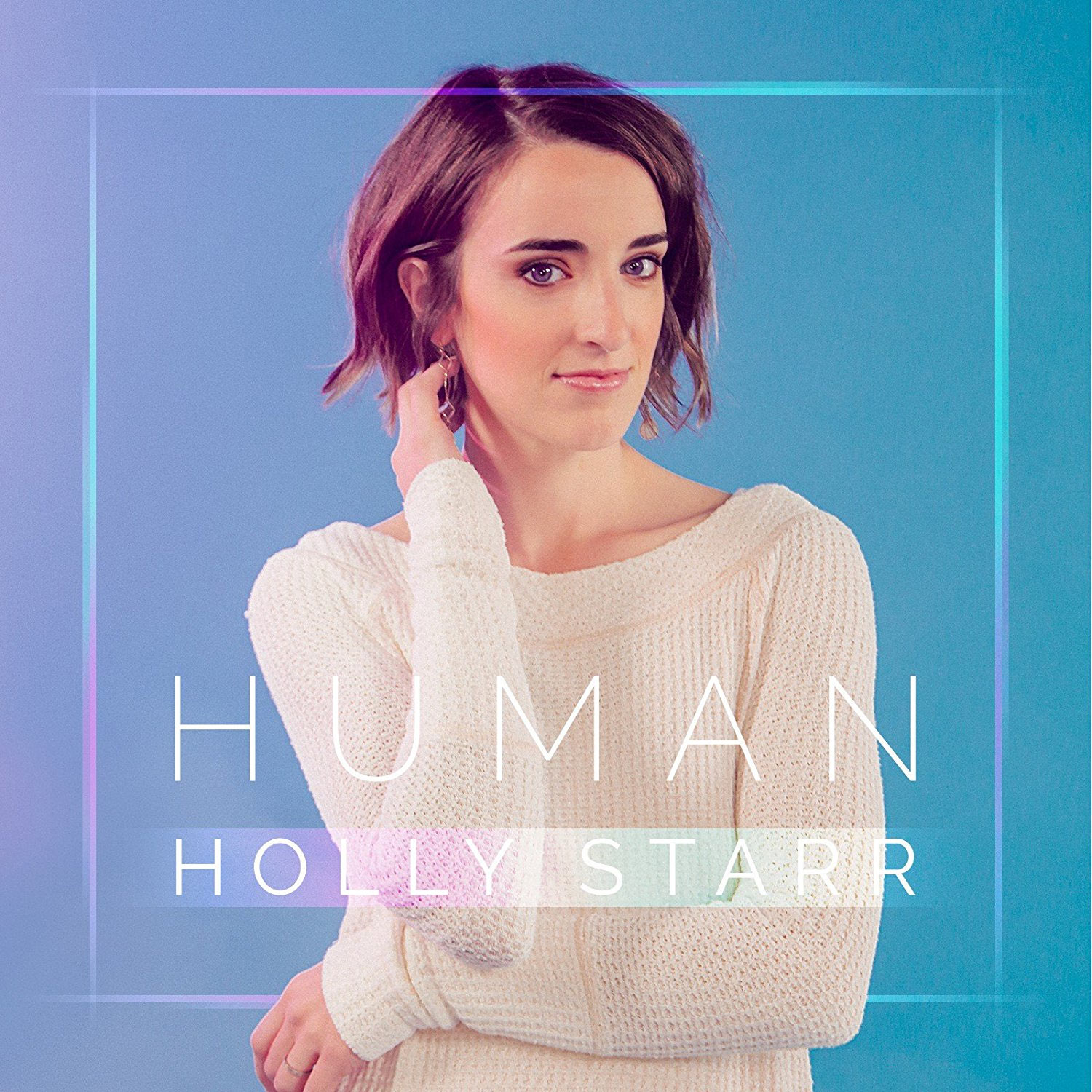 Holly's new EP, as much as Focus and Everything I Need previously, is a breath of fresh air in a music industry still heavily focused on male singers and bands. Tackling heavy issues in a light-hearted and pop-infused manner, we are met with an album where such themes presented isn't necessarily what we'd hear on the radio stations like K-Love or even Air1. 'Bruises' is definitely one of the most out-of-the-box and different song I've heard in a long time, while 'Run the Race' is an anthemic moment where we claim such a song in the moments when we need such a song as motivation to run our own personal races. The album reminds us all that God Himself can take all our bruises and scars, shaping and moulding them into something that can be used by us to bring others closer to Himself.
Alisa Turner- Alisa Turner EP
Recently signed to Integrity Music, singer/songwriter and worship leader Alisa Turner has not had an easy road to success. From suffering a debilitating illness and trying to overcome that, to losing her infant son, and all of the emotions that come with that devastating ordeal, to being so close to signing with Gotee Records, and that deal falling flat; Alisa's life is anything but normal. But through everything, God is still her and God is still faithful, even when Alisa thought that her music career wouldn't go anywhere. As the fruit of Alisa's labours is now evident with her six song self titled debut EP, being released a month and a half ago. While at the time I hadn't heard of Alisa music prior to the announcement of this EP, watching her cover videos and her testimony made me appreciate her music a whole lot more- I reckon that while it's probably one of the most underrated EP's this year, it's probably one of the most needed and necessary. 
Leanna Crawford- Crazy Beautiful You
I reckon this new EP from Leanna will be sure to catch on to whomever hears it, listeners and critics alike. Leanna is very enthusiastic and passionate, heartfelt and emotive, and dare I say, maybe even a little 'mainstream' in her approach to these songs…and that's ok. Hearing her and her music, I am reminded of various 'mainstream' contemporaries, like Tori Kelly and Rachel Platten, even her song 'Fragile Heart' has some Norah Jones vibes to it. So I guess maybe, just maybe, this new EP will cross the sacred-secular divide and bridge the gap a little? Maybe. Nevertheless, I'm sure it was (and is!) a huge honour for Leanna to co-write with Matthew [West]. These songs are a result. 
Blanca- Real Love EP
For some, the fact that Group 1 Crew have totally rebranded and now Blanca is creating solo music which is stylistically different on the whole than the rap that Group 1 Crew was famous and popular for; would be a bitter pill to swallow. But in my opinion, Blanca's newest EP, in particular the title track, "What If" and "Remind Me" is something to be celebrated as it marks the beginning of a new chapter (genre change or genre expansion?), with plenty of God moments and a thoroughly inspiring message. No doubt Blanca will definitely be successful on many radio stations! Fans of Beckah Shae, Britt Nicole and TobyMac will love this new EP, and as we eagerly anticipate a new full length record, let us sit back and marvel at Blanca's prowess as a singer and a songwriter.
Urban Rescue- City Sessions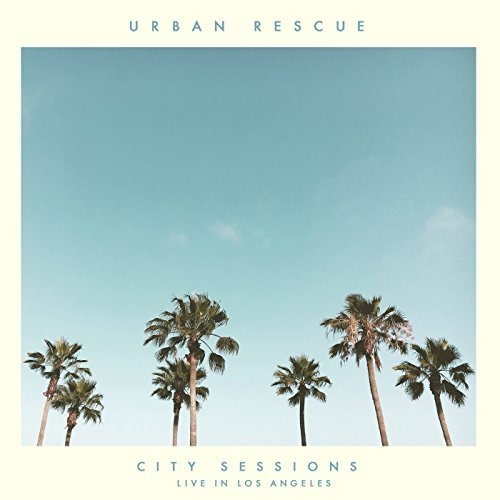 With songs that bring in both lovers of acoustic music, CCM and worship music alike, Urban Rescue's City Sessions is a great way to begin September 2017 with powerful and emotive music. Up there with Kevin Max's Serve Somebody, Jimi Cravity's Heaven, Grayson Reed's Walk and KJ-52's Jonah as one of my favourite EPs of 2017 so far, the band is a must listen if you enjoy artists like Hillsong Young and Free, Rend Collective or Tenth Avenue North. While it still may be a few months before the band becomes popular to the point of Rend Collective or even Chris Tomlin, these honest songs that are written and performed with much grace, honesty and emotion, are sure to be a step in the right direction for the band if they are to become noticed, by fans, other artists and management alike in the upcoming year ahead. 
Jasmine Murray- Jasmine Murray EP
Recently signed to Fair Trade Services, Jasmine Murray, vocally similar to Mary Mary, Mandisa and Nicole C. Mullen, is one of 2017's shining stars, and is sure to be one of the biggest vocalists in the coming years in the Christian music industry. After being a finalist on American Idol in Season 8, Jasmine has seen doors open in the coming years that God has orchestrated beyond her wildest dreams, from singing live on various talk shows to singing Obama at the National Prayer Breakfast one year. This year, Jasmine unveiled her debut single "Fearless", another step into becoming the person God intends for her to be; and the result is 3 minutes of pop goodness that speaks about a topic that we all can relate to- fear. Just this week, Jasmine took another step in showing the world her prowess as a singer, with the release of her debut self titled EP. 
Kevin Max- Serve Somebody EP [this is the 16th EP in my top 15, because…well, you have to include it. It's Kevin Max! 1/3rd of DC Talk! Enough said!]
While all of these songs were written eons ago, all these tracks seem to have a Kevin Max trademark sound, and reminds us all that Kevin still has a lot to offer musically and lyrically in years to come. These songs within Serve Somebody are timeless, and here's hoping that there's another covers project in the works of other mainstream and CCM tracks over the years that have impacted the hearts and minds of many around the world. Songs can have an impact years and years after they are written, and if you think of what classifies as a timeless song, think of 'Friends', 'Jesus Freak', 'The Great Adventure', 'Testify To Love' and 'Lead Me On', and those are your examples of timeless songs. While the drawback is that the EP is a tad too short, Kevin nevertheless does each of the songs justice as we have a glimpse into perhaps one of the most relevant releases of the year, but also the most different, divisive and diverse offerings of Kevin to date! Many who champion Christian music only will stay away from this release, and that is their opinion. But at the end of the day, God can speak through anything, even mainstream songs. Kudos to Kevin for such a powerful collection of songs, here's hoping for more renditions like these in the future!
So there you have it, my favourite EP's of July – December 2017. What has been your impacting EP's of 2017? Any EP's from my list made an impact in yourselves physically, spiritually and any other way? Let us know in the comments. Til next time.