Another month (or so) gone, another best of post. Sounds about right? Yeah, I reckon so too. It is nearly towards the end of the year, and while during December, many movies are releasing just in time for Oscar period, albums tend to be winding down releases, in the Christian industry at least. So I guess it's fair to say that my top 30 albums of 2016 probably won't change between now and a month from now…if they do change, I'll just amend it in the comments of this post. Now, without further ado, here's my favourite 30 albums of 2016. May you have many happy hours listening to great music and enjoy the remainder of 2016.
Top Albums of 2016 (1 to 15 with quotes/descriptions):
1. Follow Through (Unspoken)
Unspoken have shown us what a sophomore album should sound like. Upbeat and enjoyable, fast paced, enthusiastic, energetic, lyrically poignant and hard-hitting, Follow Through has no fillers, and each song speaks volumes. A multitude of styles and genres within these 14 tracks, it's no wonder this quintet are fast becoming one of CCM's best kept secrets, and one of the rising bands in recent CCM history. Since arriving on Centricity Music way back in 2012, and 2 EP's 1 full length album and 1 acoustic album later; Follow Through comes at a time where Chad and the band deliver some of their best music they have ever written and recorded.
Song to download: Miracle
2. Worship and Believe (Steven Curtis Chapman)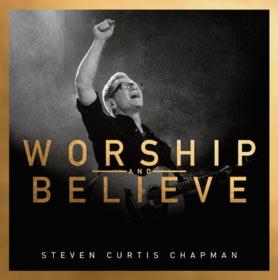 While no one wants to walk through what Steven and his family ventured through way back in 2008, what Steven has delivered in the albums since his daughter's death have been such where we have witnessed the work God has been undertaking in not only his own life but in the lives of the Chapman's as a whole. His latest work Worship And Believe is Steven's first all-out vertical worship album, and with 11 studio tracks and 6 live recordings; we witness one of the most powerful and compelling worship album displays, quite possibly one of my favourite worship albums in 2016. From the identity affirming "We Believe" (not the Newsboys hit but still up there theologically and lyrically) to "Amen", Steven's first radio single co-written with Rend Collective, and "One True God", a duet with popular worship artist Chris Tomlin; this collection of songs is a must have for any Steven Curtis Chapman fan, for any worship music fan, for any fan of Christian music in general, and for any fan of music with an encouragement umbrella that reminds us all of our Father and Friend, whom our belief in is not in vain as we see the work God is doing in our lives and in the lives of others we meet on a daily basis.
Song to download: More Than Conquerors
3. American Prodigal (Crowder)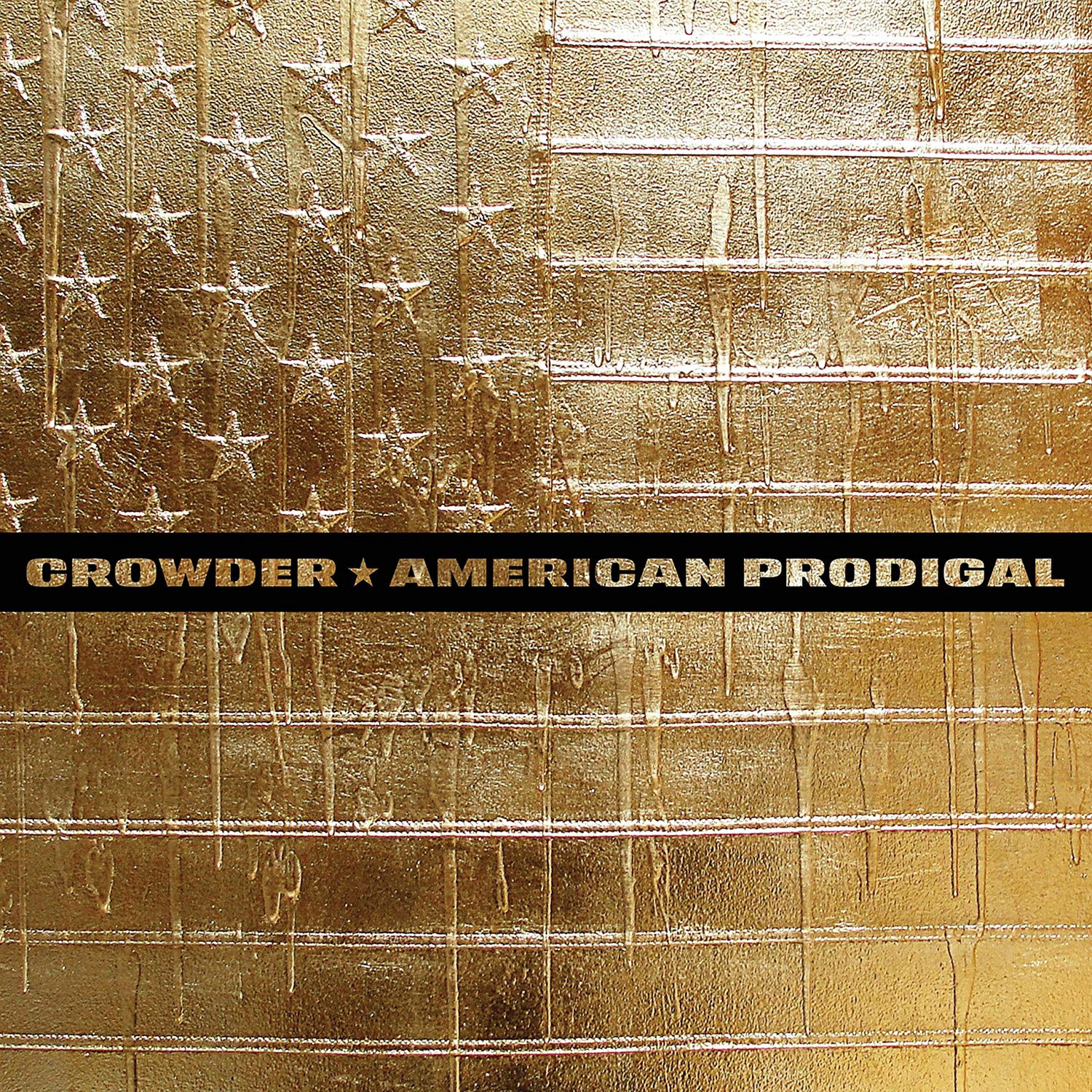 One of the most progressive, experimental and encouraging worship music albums of the year so far; Crowder still continues to play his music in an era without the DC*B, and here's hoping that there are many more albums in the future from the talented singer/songwriter. Even if bands break up, their music can still impact, and Crowder has reminded us through his first solo album and now this Herculean effort that a band break up isn't gonna hold him down- with this album giving us some of the best songs of his whole entire career so far (yep, including the band stuff…)! So what are you waiting for, pick up some Crowder, and let's have a party with some banjos and harmonica, shall we?
Song to download: My Victory
4. These are the Days (Love & The Outcome)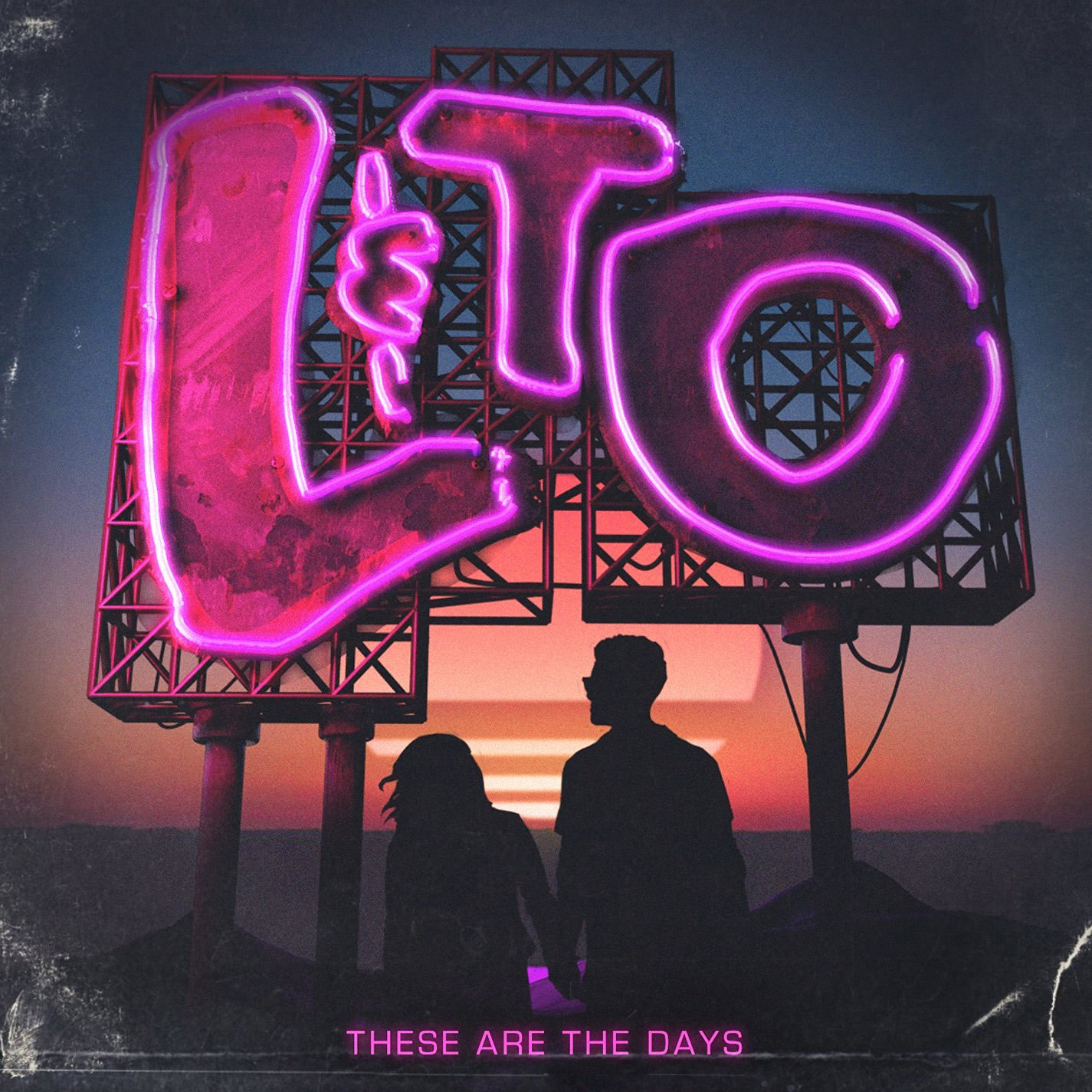 These are the Days is certainly worth the three year wait after what I initially thought was going to be a one album wonder (as with many new artists these days). In spite of my thoughts, this Canadian duo are back, making their second effort arguably one of the most seamless transitions from a first album debut to a second album that I've heard ever since Colton Dixon's 2013 and 2014 albums, A Messenger and Anchor respectively. The duo continues to weave together Jodi's melodically pop sound with the prominence of Chris's bass guitar, while still littering through the album a distinct 1980s influence, all the while always focusing on the lyric material ahead of any other facet that the album has. These Are the Days has a strong message of hope and looking forward, of taking stock and treasuring the memories that come away; as this collection of 13 tracks have become some of this year's most musically unique and impressively choreographed songs I've heard this half of 2016 thus far. A certain purchase if you are a fan of similar artists, like Francesca Battistelli or Natalie Grant; Jodi and Chris have themselves a winner in this new album, with their first radio single, "The God I Know" already climbing the chart on both radio and iTunes.
Song to download: Gates
5. Love Be The Loudest (Ginny Owens)
Ginny Owens' latest record Love Be The Loudest explores the overall theme of God's love showing us that He is all we ever need, that He can guide us through the storms of life, and we can live truly free in Him; and Ginny has definitely stretched many lyrical and musical boundaries as she releases her new album on Chick Power Music. Reminding me vocally of artists like Nicole C Mullen, Dara Maclean and Plumb; this is an album for upbeat dancing, corporate or personal worship, quiet contemplation, and reflection (or all at once?), as we continue to grasp and understand the love and affections that God lavishes over us.
Song to download: The Fire
6. Where the Light Shines Through (Switchfoot)
One of the bands that I have come to respect with every new release, as in my opinion Jon Foreman is one of the most honest and transparent singer/songwriters ever; Switchfoot's Where The Light Shines Through is the group's crowning achievement thus far. Who knows, maybe the band will surpass this fine effort in their next album, but until such a time, this is as good as it gets for the band. Put it this way- if you have never heard of Switchfoot before, then this album is the perfect place to start, as we hear Jon pour his heart and soul out, crying out to the Maker of the universe, asking Him to come take control of his life. As for the any future album from Switchfoot, if they're as half as good as Where The Light Shines Through, then Switchfoot is sure to have a brighter and longer career ahead of them!
Song to download: Hope is the Anthem
7. Followers (Tenth Avenue North)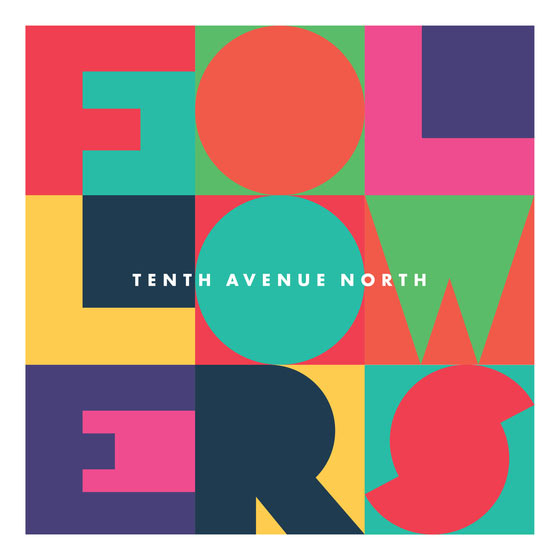 Followers is an album that although short in terms of number of tracks, is anything but. Full of lyrically rich songs that are heartfelt and impactful, this collection of ten tracks are arguably some of my favourite that I've heard ever since 2012's The Struggle. Mike and co. have delivered some hard-hitting messages of hope, comfort, confrontation, things that need to be discussed, like pain and doubt and where is God's promises when things don't work out…let's just say that listening to this album is not for anyone who just wants a happy-go-lucky run of the mill pop album. Because a simple pop album this is not. Tenth Avenue North have pulled out all the stops with this album, and what has resulted is an album experience like no other. From songs like "What You Want" to the ballad "I Have This Hope" and the album ender "I Confess", no one, and I repeat, no one, will leave this experience, after hearing tracks 1 through 10, unchanged. A must-have for anyone who enjoys music in general, Tenth Avenue North have wowed us again with Followers. Whatever comes next will certainly be very hard to match, quality-wise, their most recent album!
Song to download: I Have This Hope
8. Where The Light Gets In (Jason Gray)
Where the Light Gets In, in all its heartfelt moments of clarity, direction, emotion and comfort, becomes an album of 13 tracks full of life, hope, vigour and power as Jason brings to us an album that further asserts his presence as an underrated artist in today's Christian music society. Nevertheless, Jason is perhaps one of the greatest lyricists in modern CCM, showing us 13 songs full of themes and truths about what God's love looks like when it penetrates a life that is broken.
Song to download: I Will Rise Again
9. Poets and Saints (All Sons and Daughters)
Indeed, All Sons and Daughters have created a masterpiece, well inside my top 30 albums of 2016 thus far. While the vast majority of the album is of a reflective standpoint, the album does have some rousing anthems, like "I Surrender", "This My Inheritance" and "Creation Sings". The album, as a whole, is a must for any ASAD avid fan, like myself, or even for anyone who loves reflective prayerful music. A perfect gift for anyone who loves worship music with a folk-acoustic edge, All Sons and Daughters have redefined the worship music genre over the last few years, alongside others like Rend Collective, Crowder, Audrey Assad, Jesus Culture and Gungor. From "I Surrender", "Rest in You" and "This is My Inheritance" to "I Wait" and "Creation Sings", the band have taken modern-style worshipful music and stretched it, placing worship on its head, as listeners are reminded that music of a worshipful nature can still be fun, enjoyable, different, powerful, unique, compelling, encouraging and poignant, all at once. While David Leonard was previously of needtobreathe and Jackson Waters fame, worship is where I reckon his forte lies, and it shows very much so in this album.
Song to download: I Surrender
10. Deeper (Meredith Andrews)
Full of life, hope, encouragement and fervent passion, Meredith continues to deliver songs that'll be household names in months to come. While not necessarily your most popular Christian worship artist (that mantle continues to belong to that of Chris Tomlin), Meredith nevertheless brings to the table of worship music a collection of songs that is as radio friendly as it is accessible by the church and for the church. Produced by Jason Ingram and her husband Jacob Sooter; Deeper is not only a standout in February but throughout all of 2016 so far.
Song to download: I Look To the King
11. The Very Next Thing (Casting Crowns)
The Very Next Thing is an album full of different musical genres, depending on the song. Yet while at times in albums gone past the band has always reverted back to safe radio friendly CCM songs, this album is somewhat different, conglomerating together worship, pop, acoustic, bluegrass, country and the like. And while at times the band may divide fans more than unite, I still reckon that this new album will be enjoyed more across the board. But who am I to say? Listen for yourself and make a judgement, but let me say this- Casting Crowns' new effort is one that I reckon will gain some new fans, and retain the old ones, in the coming months ahead.
Song to download: Oh My Soul
12. Love Remains (Hillary Scott)
While seeing phenomenal success as part of Lady Antebellum, from GRAMMY Awards and CMA Awards, to numerous Platinum and Gold Certifications, Hillary decided to use the time that the band took on hiatus to achieve something unique, different, great and at times challenging- she has created an album that is powerful, emotive, comforting, encouraging, worshipful, acoustic…Love Remains is something unexpected, but in a good way. It is an album that puts a smile on your face whenever you listen to it, despite the album being divided in half between original and cover tracks. Fans of Lady Antebellum, even if they don't listen to the Christian music genre, will be at least intrigued with Love Remains, and that is what I reckon is great about crossover albums. That hopefully listeners may check out more Christian albums, and the purpose of the crossover album is fulfilled.
Song to download: Thy Will
13. Overflow (Hannah Kerr)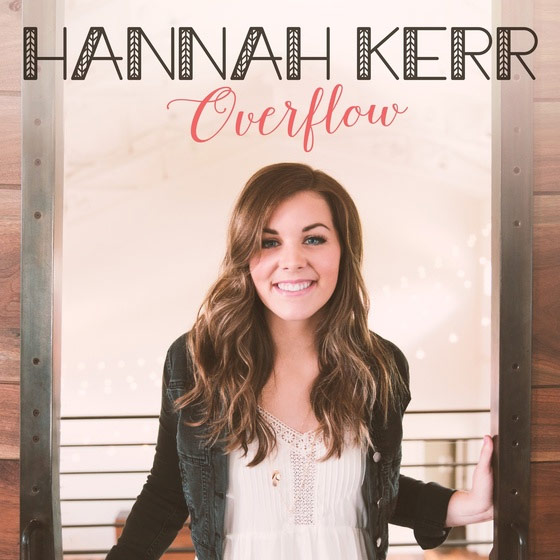 Hannah's introduction into CCM with this 11 song project is nothing short of poignant and heartfelt. Sure, she may be a carbon copy of Casting Crowns in quite possibly every way, yet it is her fervent enthusiasm to present to us songs that make us think in terms of a kingdom mentality that I'm sure will propel her to new heights in months to come. From "I Stand Here" to "Warrior", "Never Leave Your Side" and "Undivided", this is a must for any Casting Crowns fan, or if you love artists like Lindsay McCaul, Bethany Dillon or Kari Jobe.
Song to download: Radiate
14. Frontiers (Vertical Church Band)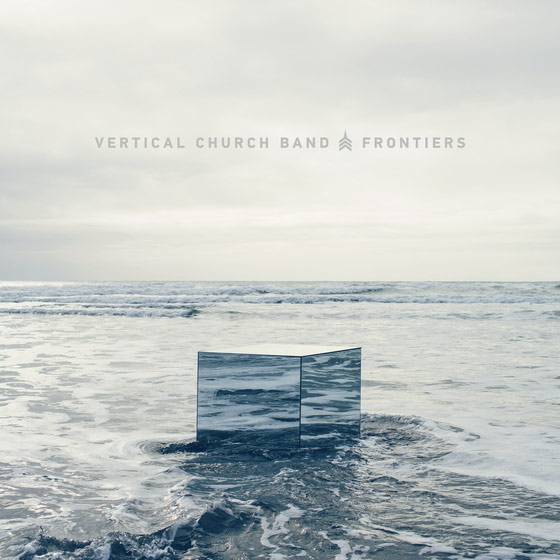 With the vast amount of worship movements, from Bethel Music, Jesus Culture, Hillsong UNITED and Hillsong Young and Free, to Passion, Gateway Worship, Desperation Band, Fearless BND and Soulfire Revolution; Vertical Church Band from Chicago, Illinois is such a movement where each album subsequent has been better than the last, and Frontiers is no different. From the first track "1000 Tongues" to the Jason Ingram led "This We Know" and the title track, Essential Worship and Provident Label Group have a worship movement that's certain to grow and continue to increase its popularity amongst listeners in the upcoming months.
Song to download: Frontiers
15. Power (Group 1 Crew)
Even though the title track "Power" is a slight disappointment, overall the album as a whole proves to be one that fulfils its quota of catchy and energetic songs, coupled with melodies that are more CCM and reflective. Any fan of Group 1 Crew's earlier material will still enjoy this album, even though Blanca and Pablo have moved on from the band to other interests. There is a wide variety of musical styles within these 16 tracks, and Manwell and the team have given their hard work to make Power a standout album within the latter half of 2016.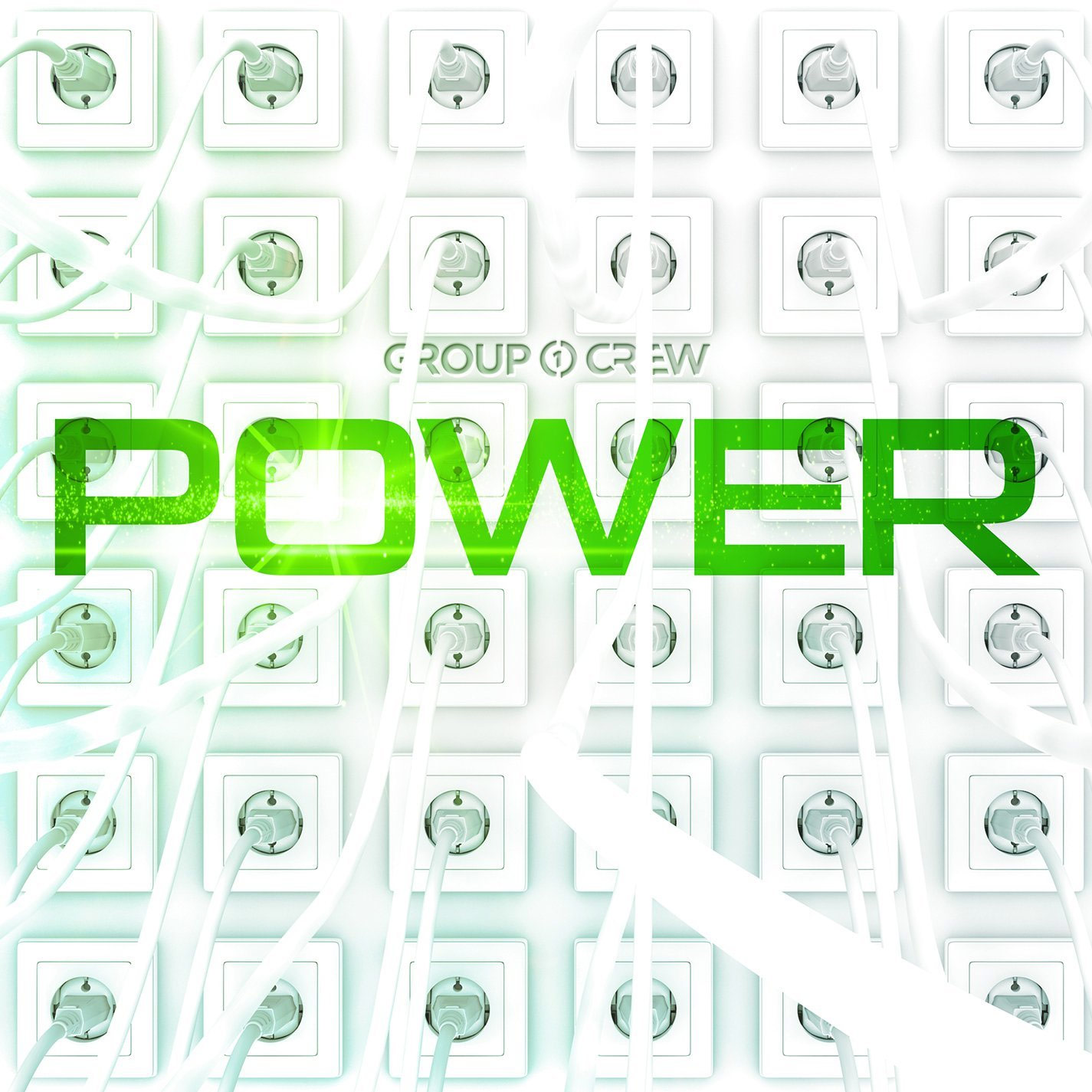 Song to download: Burn
Top Albums of 2016 (16 to 30 without quotes/descriptions):
16. Overflow (Planetshakers)
Song to download: I Know Who You Are
17. Children of God (Phil Wickham)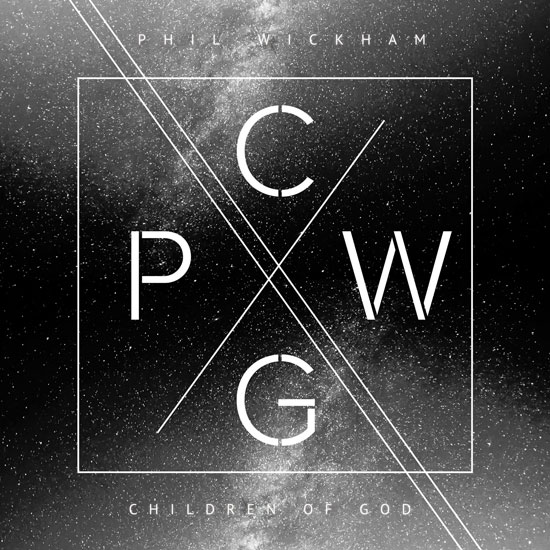 Song to download: The Secret Place
18. 2.0 (Citizen Way)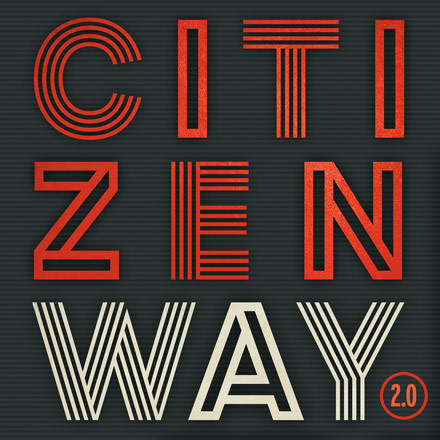 Song to download: Set It On Fire
19. Britt Nicole (Britt Nicole)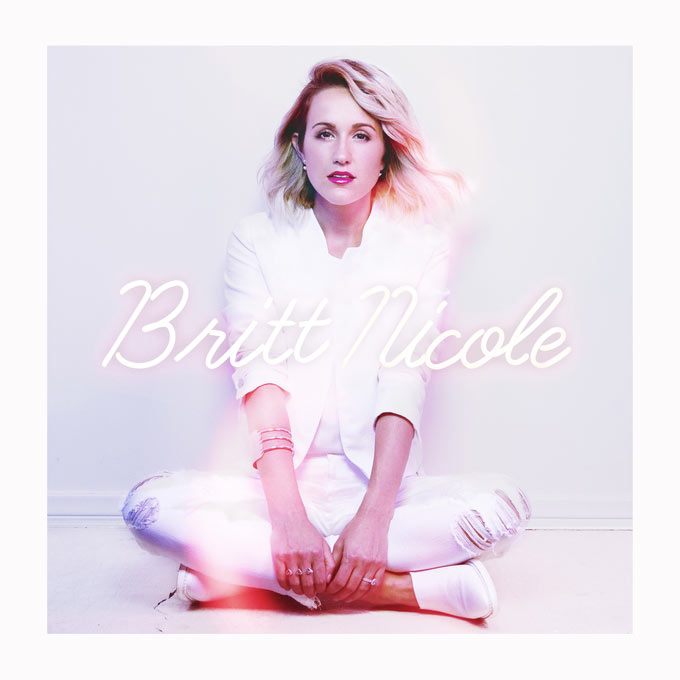 Song to download: Through Your Eyes
20. Speed of Light (Philippa Hanna)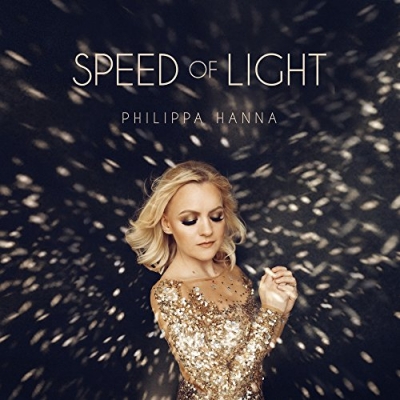 Song to download: Embers (feat. Kevin Max)
21. Wild Heart (Urban Rescue)
Song to download: Never Stop
22. Of Dirt and Grace (UNITED)
Song to download: Say the Word
23. The River (Jordan Feliz)
Song to download: Never Too Far Gone
24. Unleashed (Skillet)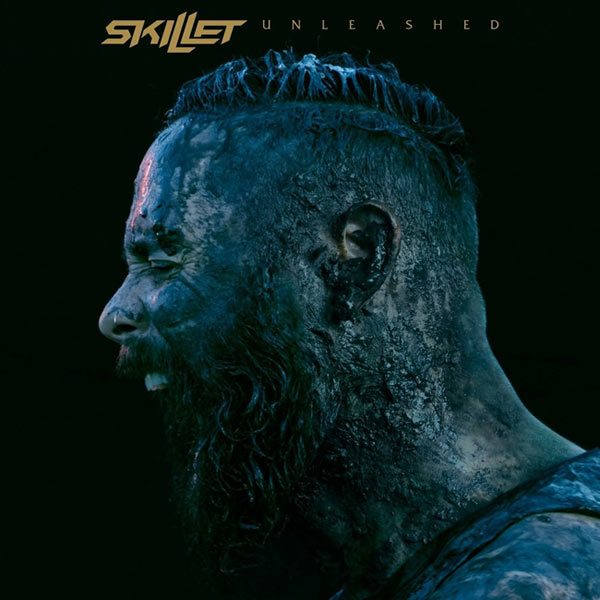 Song to download: Stars
25. Live on Forever (The Afters)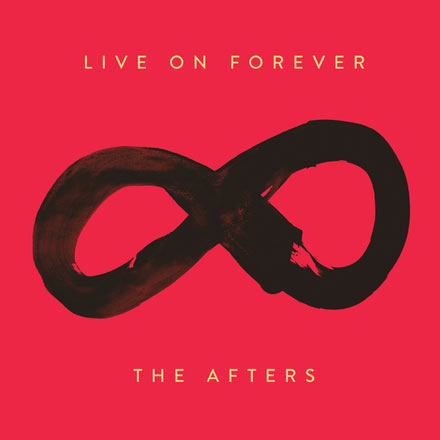 Song to download: Battles
26. Demos Never Die (Group 1 Crew)
Song to download: Already Won
27. Love Riot (Newsboys)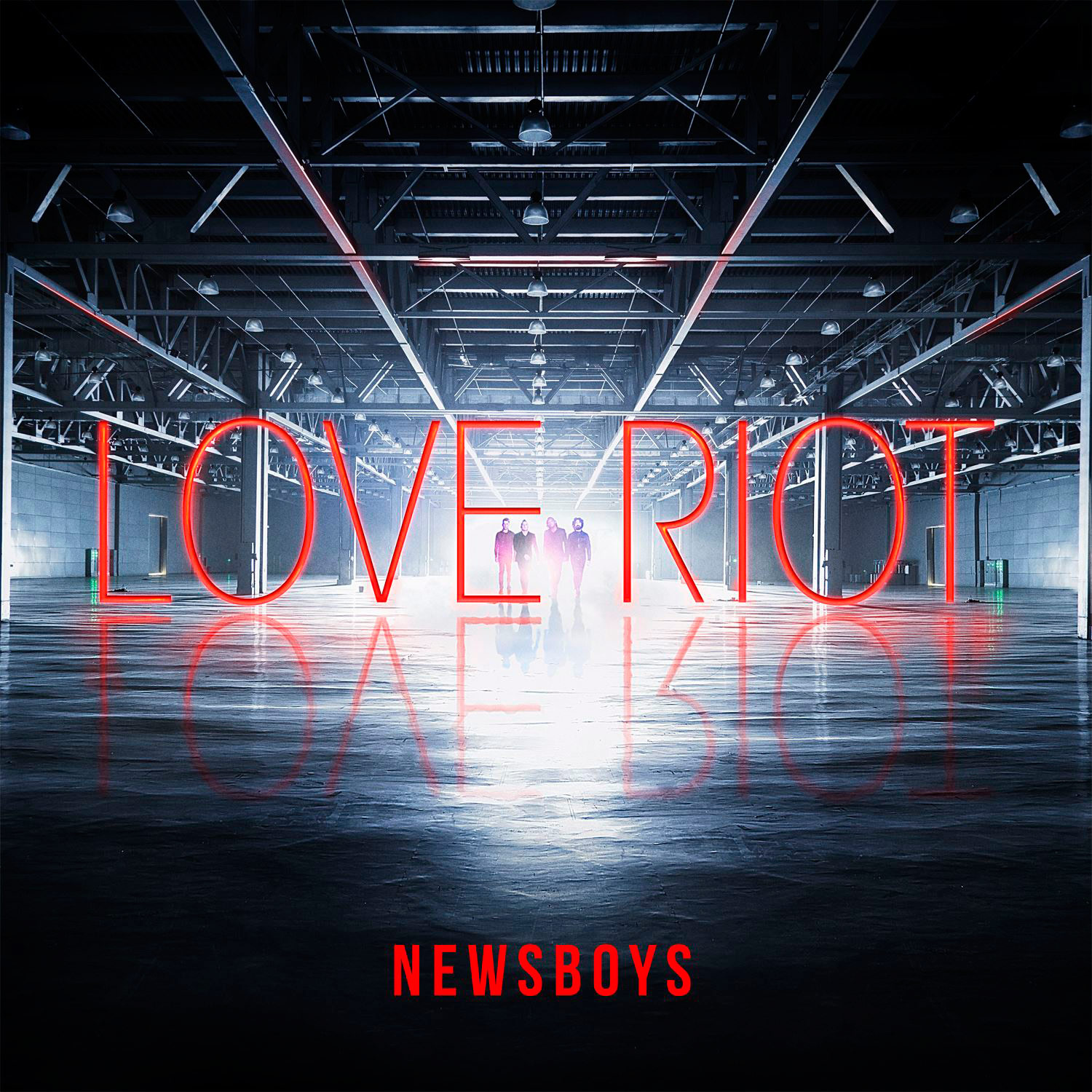 Song to download: Guilty
28. Unite (1GN)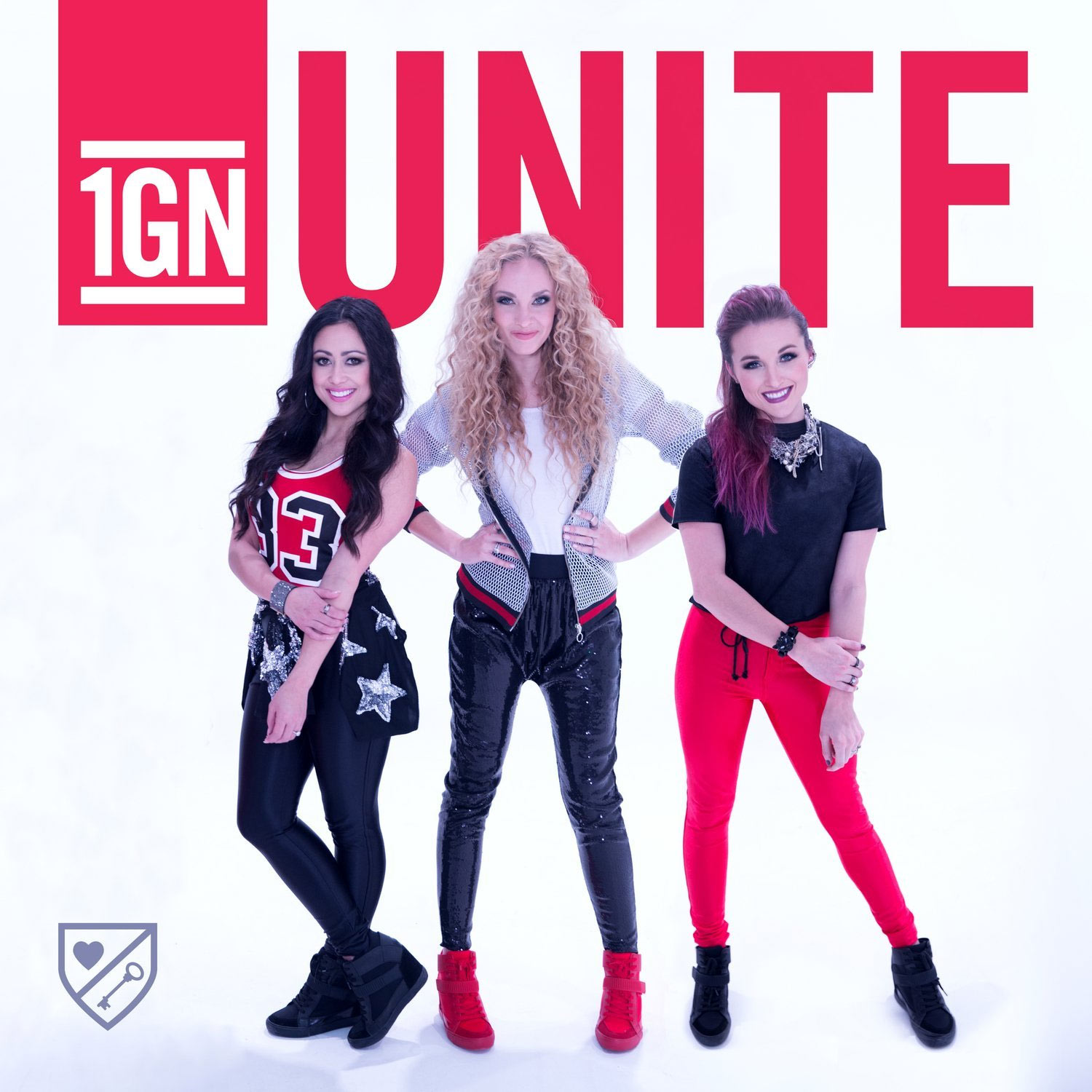 Song to download: Guard Your Heart
29. H A R D L O V E (needtobreathe)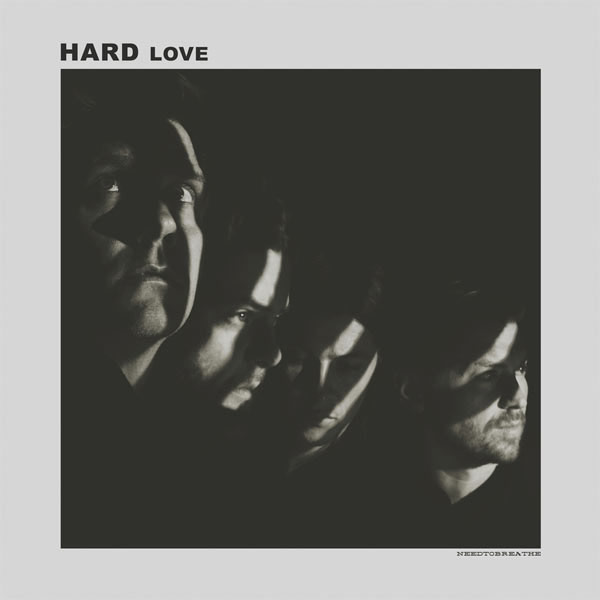 Song to download: Testify
30. Wildfire (Rachel Platten)
Song to download: Stand By You
Ten Honourable Mentions:
We are Messengers (We Are Messengers)
Never Alone (Seth and Nirva)
Salvation's Tide Is Rising (Passion)
The Call (Joy Enriquez)
Split the Sky (Chris Quilala)
Invisible (Leeland)
Campfire 2 (Rend Collective)
Your Mercy (Paul Baloche)
Galaxies (The Digital Age)
Hootenanny (Tim Neufeld)
There you have it. Our favourite 30 albums of 2016 (and 10 honourable mentions). Any album stand out to you? What are your favourites? Sound off in the comments, and be sure to check back in a few weeks to check out our most anticipated albums for 2017. Til next time.