5 weeks to the day. That's it. Exactly 35 days until Christmas Day 2016. Not long to go isn't it? Pretty soon we'd all be thinking about buying presents for our friends and family, alongside getting into the Christmas spirit by listening to carols and original Christmas songs. Department stores in shopping centres will start playing Christmas songs (if they haven't already) and sooner rather than later, we'd see the Christmas decorations and fake Christmas trees that'll be around the main centre courts of the shopping malls we would frequent between now and December 25th. So what does that mean for our next top 10s post here at 365 Days of Inspiring Media? Our favourite Christmas albums over the last 5 years, that's what! No seriously, there has been a lot of Christmas albums that have released and therefore choosing 10 albums can be difficult. But we have nevertheless narrowed them down, and have made difficult decisions. So without further ado, here are 10 Christmas albums below over the last few years that have been impactful for us (plus 5 albums that are honourable mentions that didn't make the cut)!
Michael W. Smith- The Spirit of Christmas
Michael W. Smith and his friends have delivered a Christmas album worthy of a Dove Award and a Grammy Award nomination, and potential accolades and praise from both Christian and mainstream markets. While it's hard for me to say my favourite songs on this musically diverse and vibrant album full of Christ centred original songs and well-known carols; that is definitely a very good thing! I will definitely keep this album in my iTunes playlist until next Christmas, or even the Christmas after that! Oh, and I might listen to this album during January, February, March…every other month of the year too. Simply because it's good!
Lincoln Brewster- Joy to the World (Digital Deluxe Edition)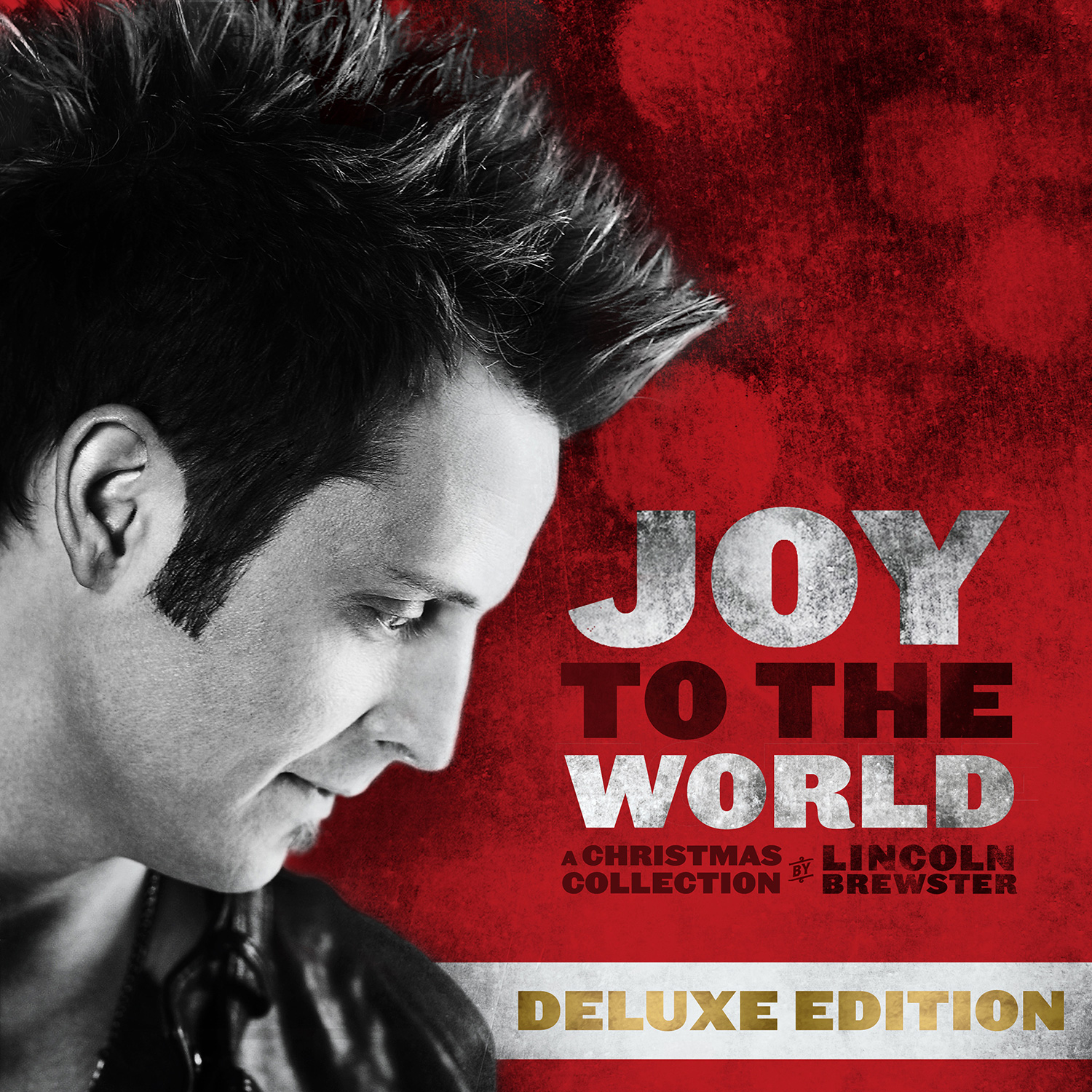 If I haven't said it enough, let me say it again just for good measure- Lincoln Brewster is a fantastic worship leader with an expert electric guitar skill. Providing us with equal amounts of passion, enthusiasm, heart, emotion and a worshipful atmosphere in his music; anyone will be blessed by the album. Something for everyone, Lincoln is able to dip his creative hands into the areas of pop, rock, worship and even rap (with KJ-52), delivering a solid album release that continues to assert my observation that Lincoln continues to become one of the most underrated and enjoyable worship artists around, possibly usurping artists like Chris Tomlin in terms of enthusiasm and passion.
Francesca Battistelli- Christmas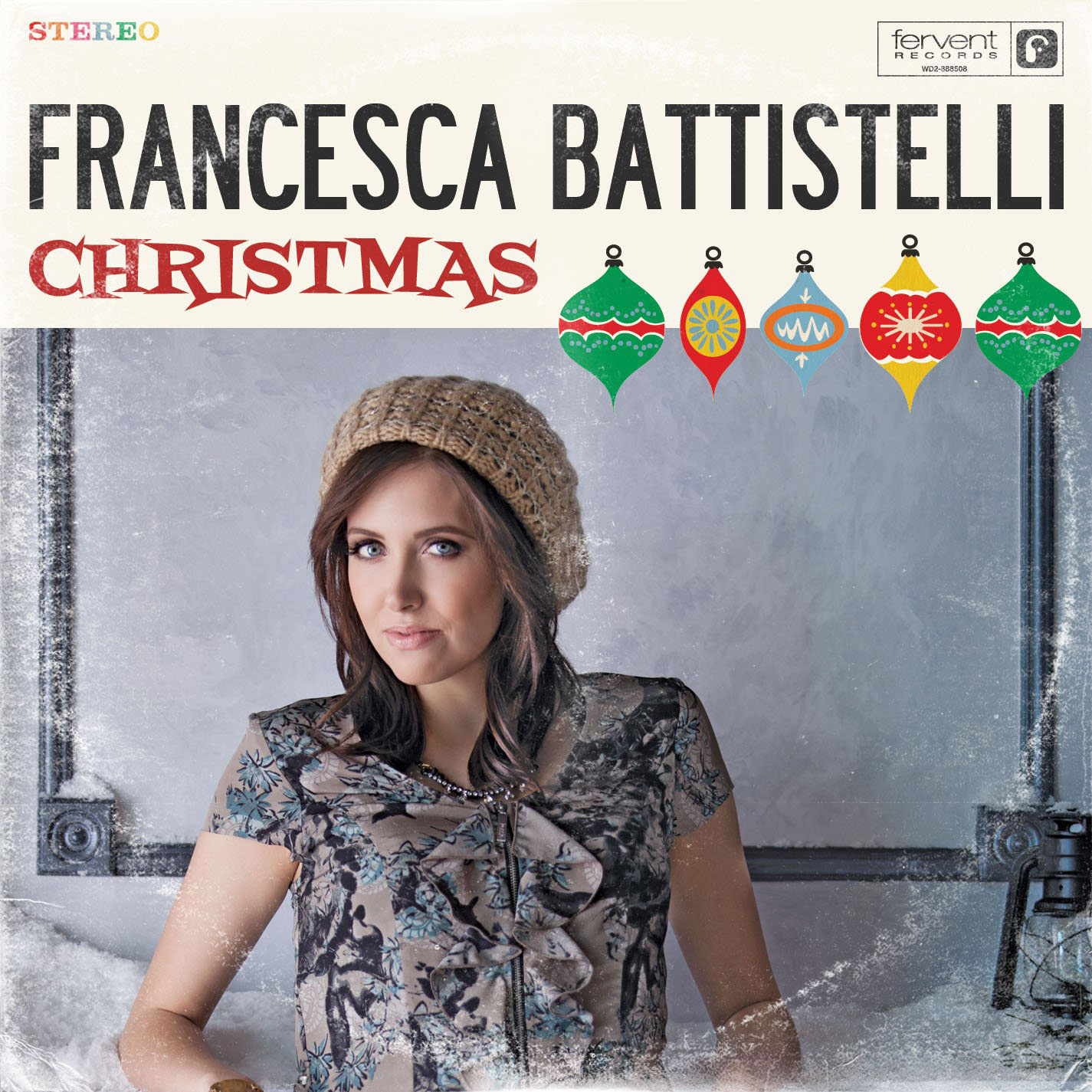 Francesca's first Christmas album is a great throwback to the 40s, 50s and 60s with some great holiday and Christmas-themed praise songs, from Frank Sinatra's 'Marshmallow World' to the ever popular song of 'Have Yourself a Merry Little Christmas'. Whether it's singing songs about hanging up a Christmas tree, or reminding listeners of the promise given to all of us, Francesca's infectious vocals full of vibrancy, life and hope are able to create an album that's one of my favourites of the year.
Jason Gray- Christmas Stories: Repeat the Sounding Joy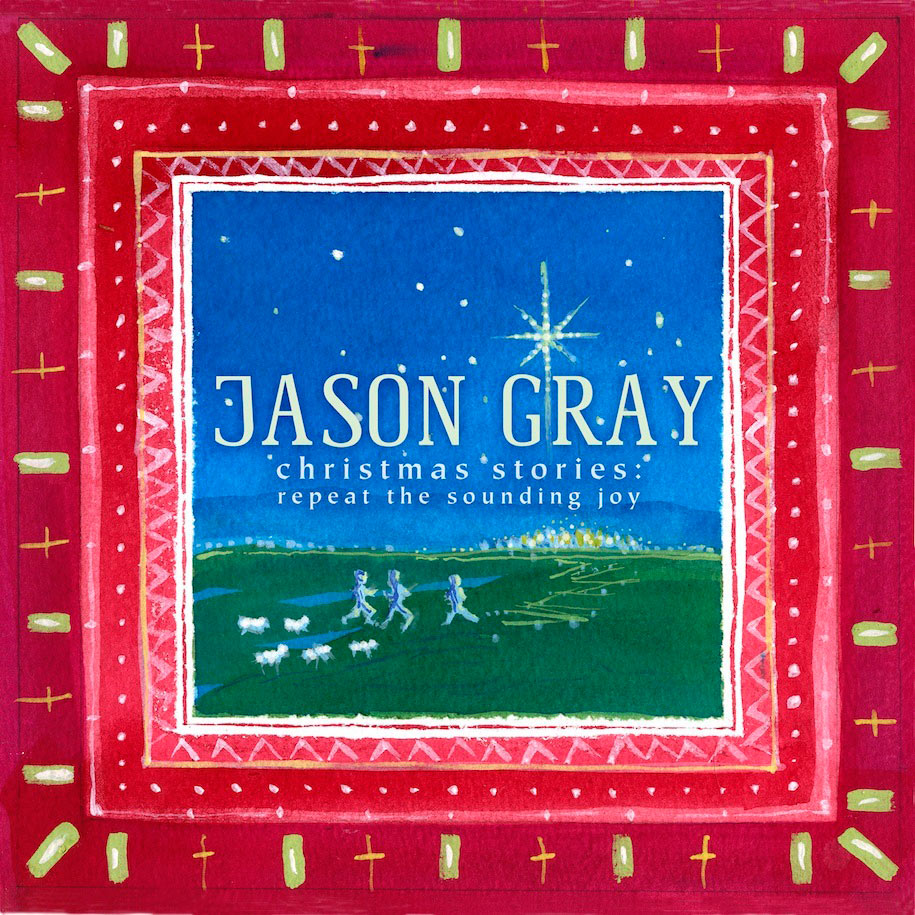 Jason has once again created melodies that soak deep within our souls to wrestle with our understandings of the Christmas story and thus firm up our beliefs as we come into this holiday season with a fresh perspective of Jesus' birth and what it truly means for mankind. This is a great season to remember, and we ought not to miss out on one of the most festive, sombre, and celebratory times of the year. Together with Jason's outstanding Christmas album, 2012 is looking like a Christmas to remember as I place this album as my favourite Christmas album since BarlowGirl's Home For Christmas.
Matthew West- Unto Us: A Christmas Collection
For Matthew West, to record a jovial, happy and cheerful Christmas themed album, after the critical and commercial success of Live Forever and the singles "Day One", "Grace Wins" and "Mended", is probably as healing and as therapeutic to record, as it most likely will be for others to listen to it. Reminding us all that Jesus Christ is King, and that His birth is revolutionary and important in our faith, Matthew's latest Christmas album tops his previous 2011 Christmas offering. With plenty of soon to be original Christmas hits, worshipful melodies, as well as heartfelt personal ballads, you cannot go wrong with taking a look at Matthew's new album.
Rend Collective- Campfire Christmas Vol. 1
With a great mix of carols, covers and hymns, this unique campfire acoustically driven album is one to bring us to reflection as we realise that Christmas is a time of hope, encouragement and thinking beyond ourselves, even if it is for a short season during the year.
Sidewalk Prophets- Merry Christmas to You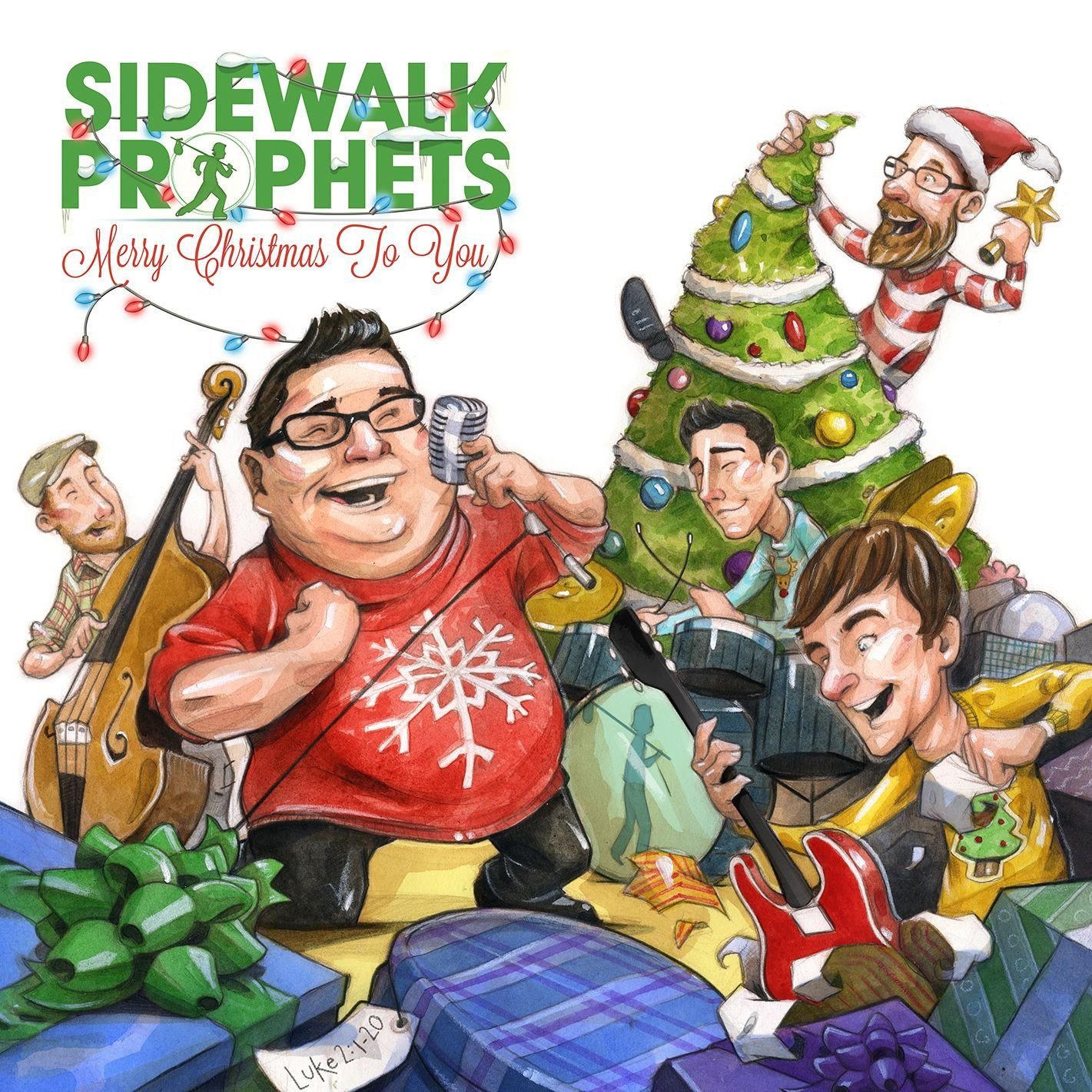 Providing listeners with a variety of musical genres, from blues, to mowtown, acoustic, piano pop, reflective and lullaby-like; this is an album certain to be purchased and enjoyed by listeners who have either enjoyed Sidewalk Prophets's albums previously, or if you really enjoy Christmas music with a variety of musical backdrops and genres to go along with it. With this album introducing me to some original tracks that have become some of my favourites, as well as being introduced to some Christmas holiday melodies that I probably wouldn't have heard if not for this album, we are reminded that the spirit of Christmas, and the season of happiness and joy because of Christ's birth can in fact turn people's lives around as the holiday season draws near.
Danny Gokey- Christmas is Here
While not necessarily as breathtaking as MercyMe's Mercy Me, It's Christmas!, or as grandiose and epic as Chris Tomlin's Adore, or worshipful as Paul Baloche's Christmas Offerings Volume 2; Danny Gokey's new Christmas album is nevertheless great for listeners who are longing for a theme of hope in their lives and reassurance that Jesus is with us right at this moment. An album that's certain to be a best seller in both Christian and mainstream holiday markets, Danny's album is sure to be on my iTunes playlist during this Christmas season and beyond!
Laura Story- God With Us
As we are immersed into the holiday and seasonal spirit this time around, Laura has delivered well known carols as well as heartfelt and poignant originals, to ensure that we are blessed by some of my favourite renditions of worship songs praising Jesus, while also being exposed to new favourites as well. As we remember why we celebrate Christmas, as well as how we can reflect and ponder on Jesus giving us new life, God With Us is one of my favourite Christmas albums of 2015, alongside MercyMe's new project, and is a must buy this Christmas season!
MercyMe- MercyMe It's Christmas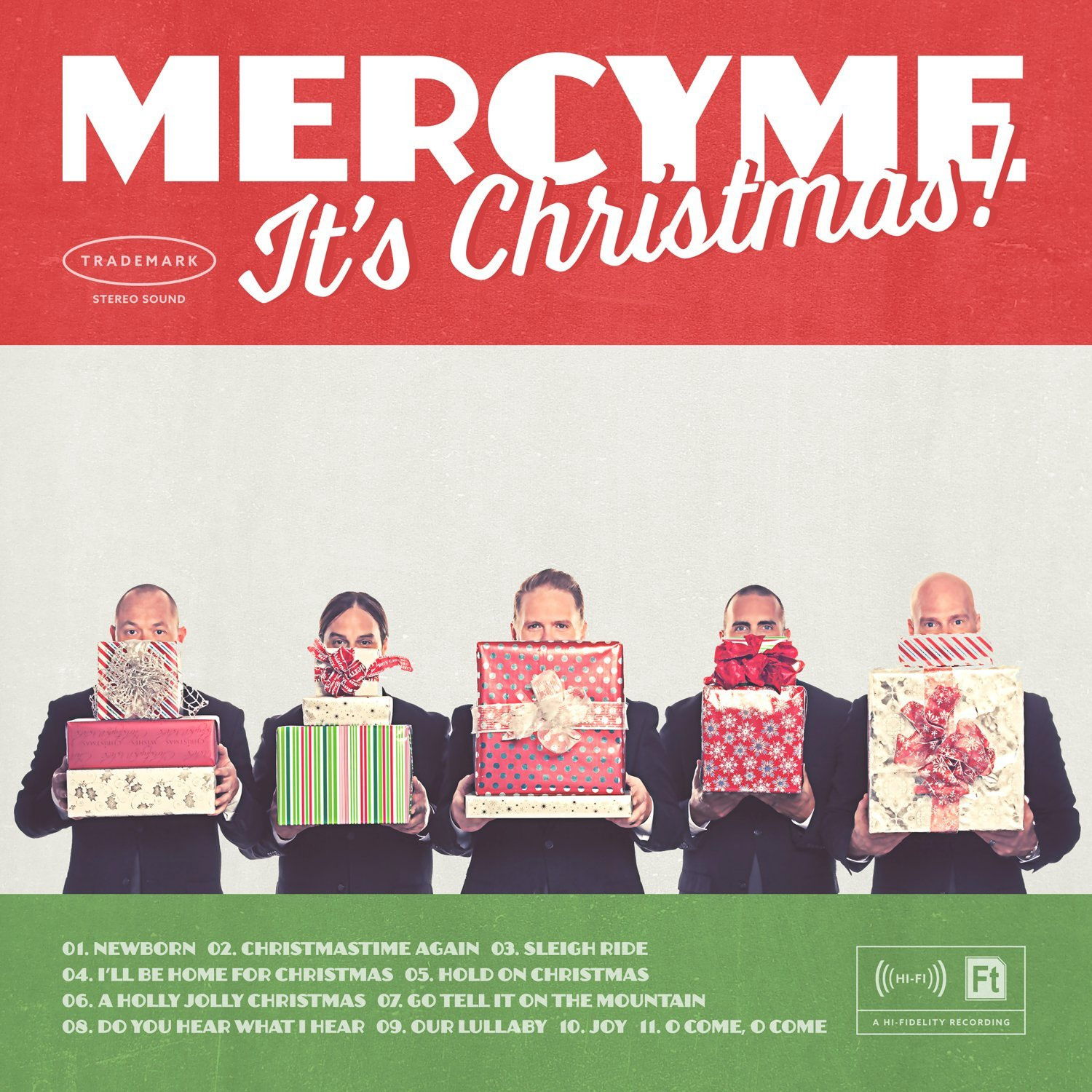 As we remember the true reason of why we celebrate, and acknowledge the fact that Jesus was born so that we could be given new life; MercyMe's enjoyable and inspiring collection of well-known carols and original tracks, produced by Brown Bannister, is a must buy this Christmas season, regardless if you love MercyMe's previous albums or not! From countless listens to the 11 track album, which features heartwarming and stirring renditions of classic carols, as well as earnest and poignant original Christmas songs, you can tell that this is one special band sure to be around for a while longer yet! It's no wonder that MercyMe were named at the No. 1 Christian artist of the decade in 2009 by Billboard!
There you have it- 10 Christmas albums over the last 5 or so years that have made an impact on us as a site. What's your favourite 10 Christmas albums over the last while? Sound off in the comments below. Til next time.
Honourable Mentions:
Jadon Lavik- Christmas
Phil Wickham- Songs for Christmas
TobyMac- Christmas in Diverse City
Steven Curtis Chapman- JOY
Josh Wilson- Noel