Tag Archives: goo goo dolls
Warner Records Inc.
Release Date: October 30th 2020
Reviewed by: Jonathan Andre
Goo Goo Dolls – It's Christmas All Over (Amazon mp3/iTunes)
Warner Records
Release Date: June 26th 2020
Reviewed by: Jonathan Andre
The Goo Goo Dolls – Miracle Pill (Deluxe) (Amazon mp3/iTunes)
Continue reading The Goo Goo Dolls – Miracle Pill (Deluxe) →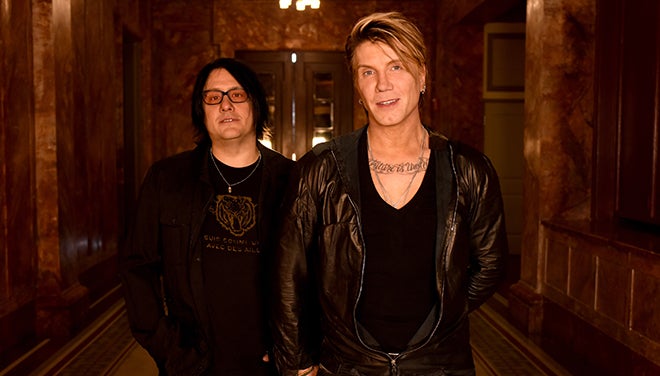 This upcoming band that I'm about to discuss was a band that I initially didn't think I'd touch with a ten-foot pole, nor did I even have a good preconception on how this band actually was. You know when you sit down to write about something (or in the case of my blogs over the last year or so, someones), you come to the table with assumptions of what you're about to write about, things you've believed over time, things you've heard from other people, and once you go through the musical journey yourself and listen to the artist in its entirety through all their songs and start to see the music that they really make, that what they create and stand for is so much different than what you were even led to believe? Maybe these sentences just aforementioned mean nothing to you, and now you're just thinking that I am some over-analysing person who likes to over-think things. And that's ok if you think that. But I've been on a journey of late, a good one. My eyes have been open to the wonderful music of artists gone by, from Josh Groban, Bryan Adams, Sara Bareilles and Lady A, to Lecrae, Hanson, John Mayer and Colbie Caillat, to name a few, and in each of these cases, I came into it with a certain idea in my head of what I thought that particular artist was going to be, and that wasn't what it was…in a very, very good way. As I enter into my 60th blog of this series, discussing rock band Goo Goo Dolls, I came into it in a similar way- assuming that the band was only influential and impactful for their chart-topping hit 'Iris' and nothing else. Boy was I mistaken, in a way that I can say now that I was glad that I was.
Continue reading MOMENTOUS MONDAYS: INFLUENTIAL ARTISTS OF ALL TIME – WEEK 60: GOO GOO DOLLS →