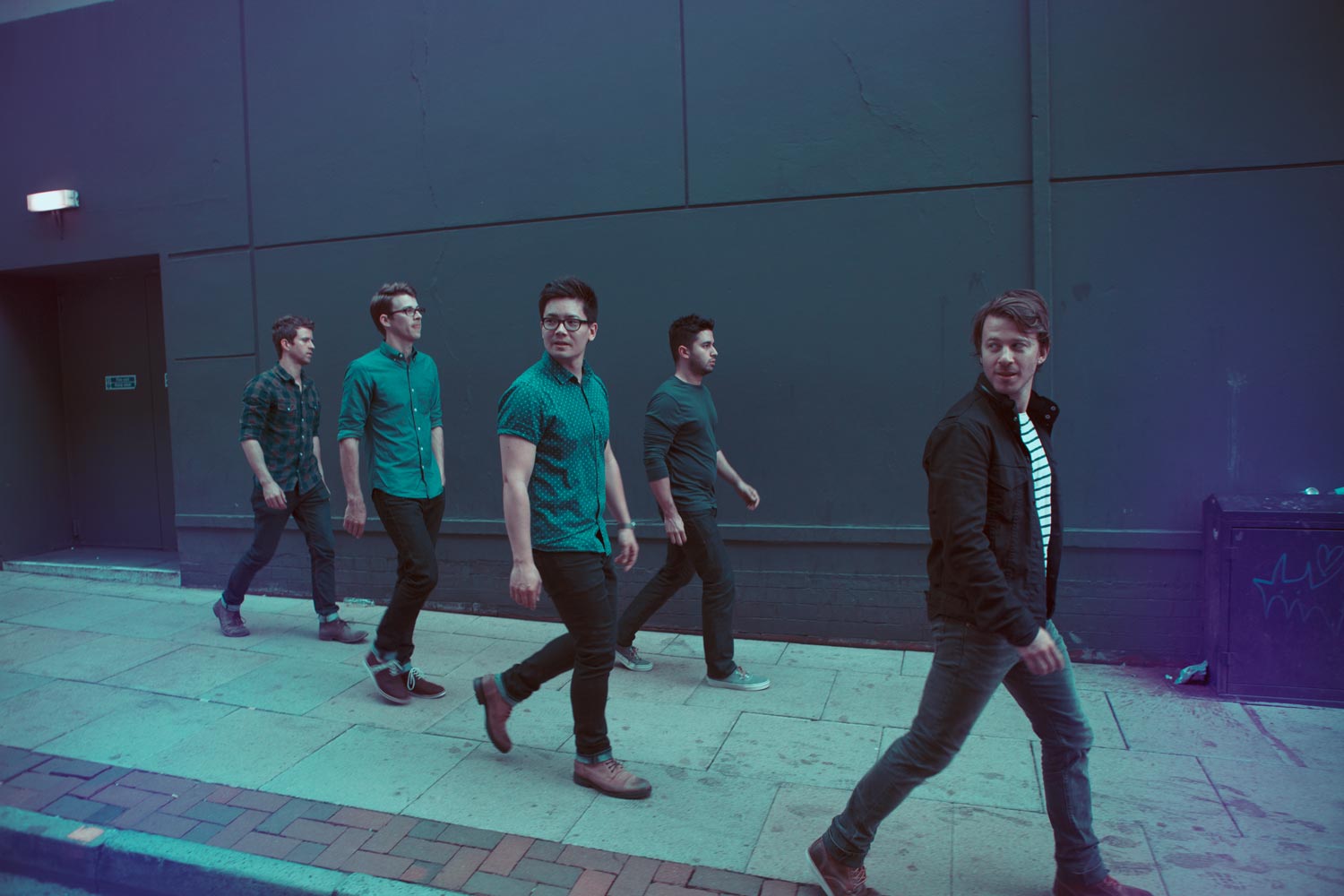 I know, I know, it's not summer yet, I'm sure you are all thinking… I mean isn't summer in December, January and February? Well since most CCM albums predominately release first in the U.S., and artists also mostly tour the U.S. before any other country; then I guess for the purposes of this particular top tens post, summer is June, July and August. You could always pretend we are living in the U.S.
Anyway, now that we've got that out of the way, on this coming top tens post, we will delve into 15 songs which I reckon will have massive airplay on radio during the upcoming 3 months, as well as also warming our hearts and changing lives during that time also, with their heartfelt lyrics and relatable topic explored. Does that mean that these songs need to be released around that time? Nope, just in my opinion already released (or yet to be released) which will have a big impact in people's lives during the next few months. Summer, no matter what hemisphere you live in, is a time for just hanging out with your friends, with the windows down and the stereo system blaring out your favourite tunes! So which do I think will I sing off by heart by the end of August? Read on and find out!
1. Good Good Father (Chris Tomlin)
But wait, hasn't this song been circulating the church for eons now? Yep, you would be right! Chris Tomlin's smash hit is still on the airwaves and I reckon it will only be bigger as the year progresses! Also, the song has been covered by Zealand Worship, Anthem Lights, Casting Crowns, Big Daddy Weave, Passion, Yancy… you get the picture, right?
2. Thy Will (Hillary Scott and the Scott Family)
With Hillary Scott (one third of Lady Antebellum) dropping her debut solo album Love Remains on July 29th, as a faith based album with her family, Hillary's emotional story of her miscarriage and the story behind the powerful and honest "Thy Will" is sure to bring a few tears to many who listen, and marvel at the resilience of this young woman who is truly on fire for Jesus!
3. Priceless (for KING & COUNTRY)
Yeah, I know, this is a song from last year on their expanded edition of Run Wild Live Free Love Strong, but the Aussie duo of for KING & COUNTRY are releasing the Priceless movie in October this year, and also dropped a remix version of the song of the same name. So get ready to hear this song a whole lot more on the radio up until October!
4. Bummin' (Relient K)
Even though I'm not that much of a fan of Matt Thiessen and friends, their music does have it's place in the CCM industry. With Air For Free dropping after 3 years since Collapsible Lung, I guess the interest will be piqued to hear how these men have grown during the past 1095 days!
5. Live It Well (Switchfoot)
How can anyone not love Switchfoot? I reckon Jon Foreman is one of today's most respected and inspiring singer/songwriters ever, and on every album, the 5 friends from San Diego seem to raise the bar again and again in terms of epicness. Though seemingly a pop tune, "Live It Well" is still the Switchfoot sound we've come to know and love!
6. Learning (Jason Gray)
Jason Gray has always been one of my favourite artists, simply because he writes good music, songs that make us think. His latest album was borne out of his sudden divorce, and hence almost all the songs on Where The Light Gets In are all either mellow or poppy. An album where any song could tug at the heart of the listener during the next few months, "Learning" is probably going to be the second single, and after the positive feedback Jason received of "Sparrows", I reckon we will hear a lot of "Learning" in the near future!
7. What You Want (Tenth Avenue North)
Ever since 2014's Cathedrals, fans have been aching for a new album from Mike and co.- I know I have. Enter in the newest single from the band. "What You Want" is vintage Tenth Avenue North, but with a twist. It's electronic and dance and pop. Something different, right? Need I say more? Don't you think the radio would eat this up?
8. 1000 Tongues (Vertical Church Band)
Did you really think I meant 'radio friendly' songs by the title of the post? I reckon the latest track from Vertical Church Band, off their new album Frontiers is sure to be introduced into churches everywhere and very soon! By the end of the summer/winter, it may reach the lofty height of greatness of "Good Good Father"!
9. Never Too Far Gone (Jordan Feliz)
"The River" from Jordan Feliz took us all by surprise in terms of how much it was loved and received by the public, and the newest single "Never Too Far Gone" hopefully will resonate positively by fans as well. Expect to know this song inside out in a few months!
10. Real Love (Hillsong Young & Free)
The young Aussie movement has been hotting up the airwaves with the smash hit single "Where You Are" from Youth Revival and I reckon that "Real Love" will be no different, considering that the band has released a studio version of the song as well!
11. Run Devil Run (Crowder)
When the David Crowder Band split up in 2010, most of the world was distraught. I kid you not. Then The Digital Age came about and fans' fears were placated for a while. But when David Crowder announced his new venture simply titled Crowder, I reckon the DC*B fan in each of us rejoiced a little bit. Well in September, American Prodigal drops on the heels of the successful Neon Steeple– and the lead single "Run Devil Run" is as in your face as you can get! A song openly about spiritual warfare? Yes please!
12. Feel Invincible (Skillet)
Skillet is one of those bands who you either love or you hate. Because they record impressive hard rock and electronic anthems as well as equally impressive soft ballads, I was at a quandry as to which of "Stars" or "Feel Invincible" would make more of an impact over the next few months leading up to the release of Unleashed. Though "Stars" will be popular amongst K-Love and Air 1 listeners, I reckon there's more intense Panheads in the world, so I reckon "Feel Invincible" wins out by a small margin. One thing's for sure- Skillet will definitely sell a lot of tickets for their live shows, with their intense rocking out on stage for all to see!
13. Crazy or You Hold It All (Newsboys)
After the success of Newsboys' hit single "Guilty", in preparation for the movie God's Not Dead 2, it's inevitable that the Aussie quartet (granted, there's only one representative from the land down under in Duncan Phillips!) will release another single very soon. They have though in "You Hold It All (Every Mountain)" but I reckon it's "Crazy" that will blow up in the coming months! What do you reckon?
14. No Longer Slaves (I Am They)
Another song that, just like "Good Good Father", has been popular in churches and on Sunday mornings everywhere for a while now- I reckon that it is the I Am They version of the song that will gain the song even more popularity and the band more exposure and more respect as well.
15. Find Me (Sanctus Real)
Ever since Matt Hammitt left Sanctus Real, fans were wondering who would be the new lead singer. Early this year, Dustin Lolli was announced to be the new frontman and "This Is Love" was released as a single. The newly independent band has new dropped two new videos of more new music to be brought to radio, and it is "Find Me" which I reckon will win listener's hearts over if they are unsure about the newest incarnation of the band yet!
There you have it! 15 songs I reckon will be big over the next few months! Which songs make your list?
Til next time!