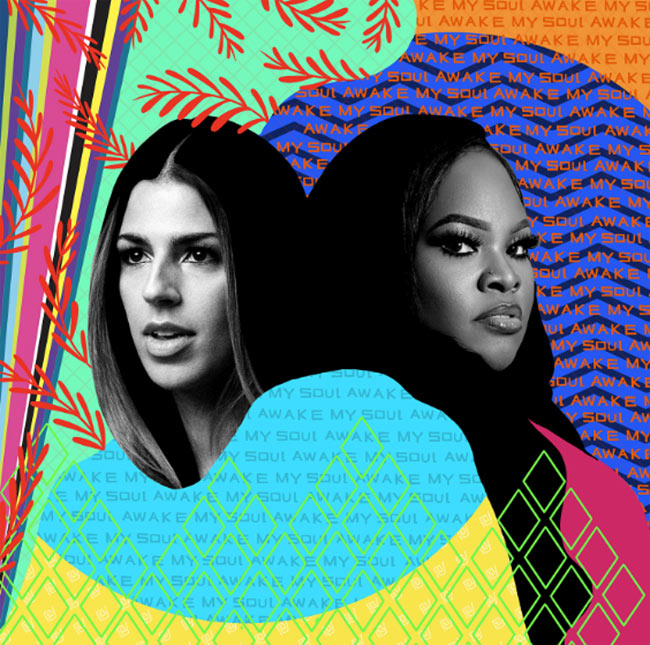 Capitol Christian Music Group
Release Date: June 19th 2020
Reviewed by: Joshua Andre
Hillsong Worship & Tasha Cobbs Leonard– Awake My Soul (Single) (Amazon mp3/iTunes)
Track Listing:
Awake My Soul
By now… you probably know that we're fans of Hillsong. Hillsong in all facets- Worship, UNITED and Young & Free. You also probably know that Hillsong is one of the most respected, popular and equally hated and criticised worship movements on the planet… and if you don't know that then read Jon's blog on all things Hillsong, as well as my recent review about Hillsong Worship's Awake. These guys have been around since the 90's and they're not stopping any time soon. The little church from Australia has done our nation proud, and even as the megachurch keeps growing… it is their songs that I find myself gravitating back to, as I still am drawn to old favourites and new tracks alike.
Last week the song "Awake My Soul" from Awake (of which I didn't really touch upon this track at all!) was re-recorded with Tasha Cobbs Leonard. On the surface it's nothing special- just another collaboration. Not worth reviewing or voicing my thoughts, right? Well… in light of everything going on in the U.S. with George Floyd and Black Lives Matter (and that's a whole other discussion and issue that I'm not at all proficient in my understanding about!), I would say that "Awake My Soul" is very relevant for the times that we are living in right now.
If you guys aren't into Hillsong Worship– then Awake is the best place to start- and why don't we start at "Awake My Soul" with Tasha Cobbs Leonard? "Kings Of Kings", "No One But You" and essentially every single track on this project is proof of that- and I am indeed excited for their next album! Even though I do enjoy the Hillsong United albums better than the Live counterparts (really, what is the difference besides a few worship leaders on one and others on the other?); the megachurch is are a force to be reckoned with, both in CCM and worship. They make the 3-4-albums-a-year aspect work, and if they stick with what they know, then it will definitely work for them in the future! Personally, I reckon "Awake My Soul" is as good as Hillsong have ever been, and I'll be eagerly awaiting more future projects in the coming months! And before I go, let me leave you with a couple of quotes from Brooke Ligertwood and from Tasha- about the collaboration; as you remember that in this time of chaos and calamity, only Jesus can awaken our souls like never before and make us alive and passionate about everything on His heart!
Last year our church, Hillsong, announced that Tasha Cobbs Leonard was going to be one of our guests at Hillsong Conference 2020 in July in Sydney, Australia (news which was met with much jubilation!). At the beginning of this year, Tasha and I then began talking about what it would be like for us to record a song together live at Hillsong Conference.
We witnessed the COVID-19 pandemic evolve, as it reached a point that necessitated postponement of live events and conferences the world over. It became clear we weren't going to be able to execute what we'd originally planned. However, the collaboration felt important, so perhaps there was something else we could do…And so, 'Awake My Soul with Tasha Cobbs Leonard' was birthed.
Though we could not have foreseen the potent timing of this collaboration, it was well within the Lord's realm of knowledge and so we are grateful, yet not surprised!
What God was birthing in us was on purpose, and it was for this time. 'Awake My Soul' calls for the Church to arise and take authority. It reminds us of an eternal weight and an eternal calling. Together, this anthem is the Church's declaration that there is an awakening taking place in the earth. The Kingdom of God is alive!
Our hope is that this version of 'Awake My Soul' unequivocally exhorts every believer who hears it to PRAY with faith and authority for our world and Christ's Church at this time in history. May His Kingdom come on earth as it is in heaven, and may our worship and intercession pull that reality into this one.
Score: 5/5
RIYL:  Planetshakers, Hillsong UNITED, Hillsong Young And Free, The City Harmonic, Elevation Worship, Passion, All Sons And Daughters