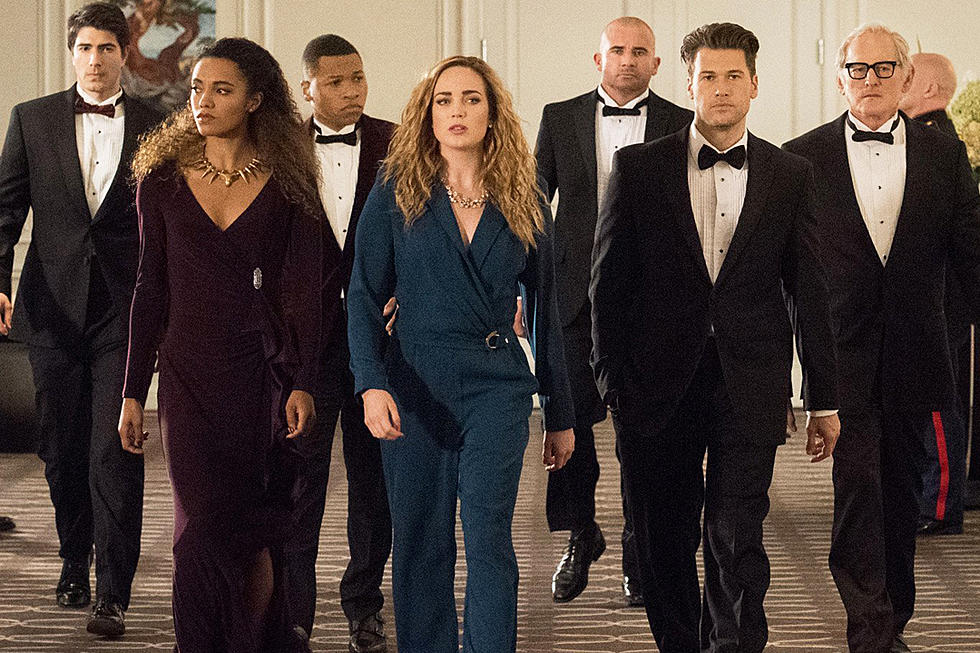 CW
Season Air Date:
Season 1: January 21st 2016 – May 19th 2016
Season 2: October 13th 2016 – April 4th 2017
Season 3: October 10th 2017 – April 9th 2018
Reviewed by: Joshua Andre
Legends Of Tomorrow (Season 1-3)
Starring: Caity Lotz, Brandon Routh, Dominic Purcell, Wentworth Miller, Nick Zano, Tala Ashe, Maisie Richardson-Sellers, Neal McDonough, John Barrowman, Victor Garber, Franz Drameh, Keiynan Lonsdale, Arthur Darvill, Amy Pemberton, Matt Ryan, Jes Macallan, Courtney Ford, Tracy Ifeachor
If you're a murderer or a liar or a cheater, or even if you are prideful, lustful, egocentric, narcissistic or even the littlest bit envious; then that is it for you…right? What you are is what you are for eternity, and there is no room for error, no margin for alteration, nothing in the world that can make you, or persuade you to change your behaviour, or change the reason for your behaviour. But is that really the case? Can a person who has made bad choices really change for the better? Can they be a hero to others and inspire, even when they still struggle with their demons and their better judgement? If I were to tell you that everything that I just mentioned above was wrapped up and presented to us in the form of a superhero show, what would you say? Would you laugh and think I was crazy? Probably. But that exactly is what has come to light, with the seemingly frivolous Legends Of Tomorrow being one of my favourite shows of late- a superhero show with tons of action, and a lot of issues being touched upon, including the notion of people changing for the better.