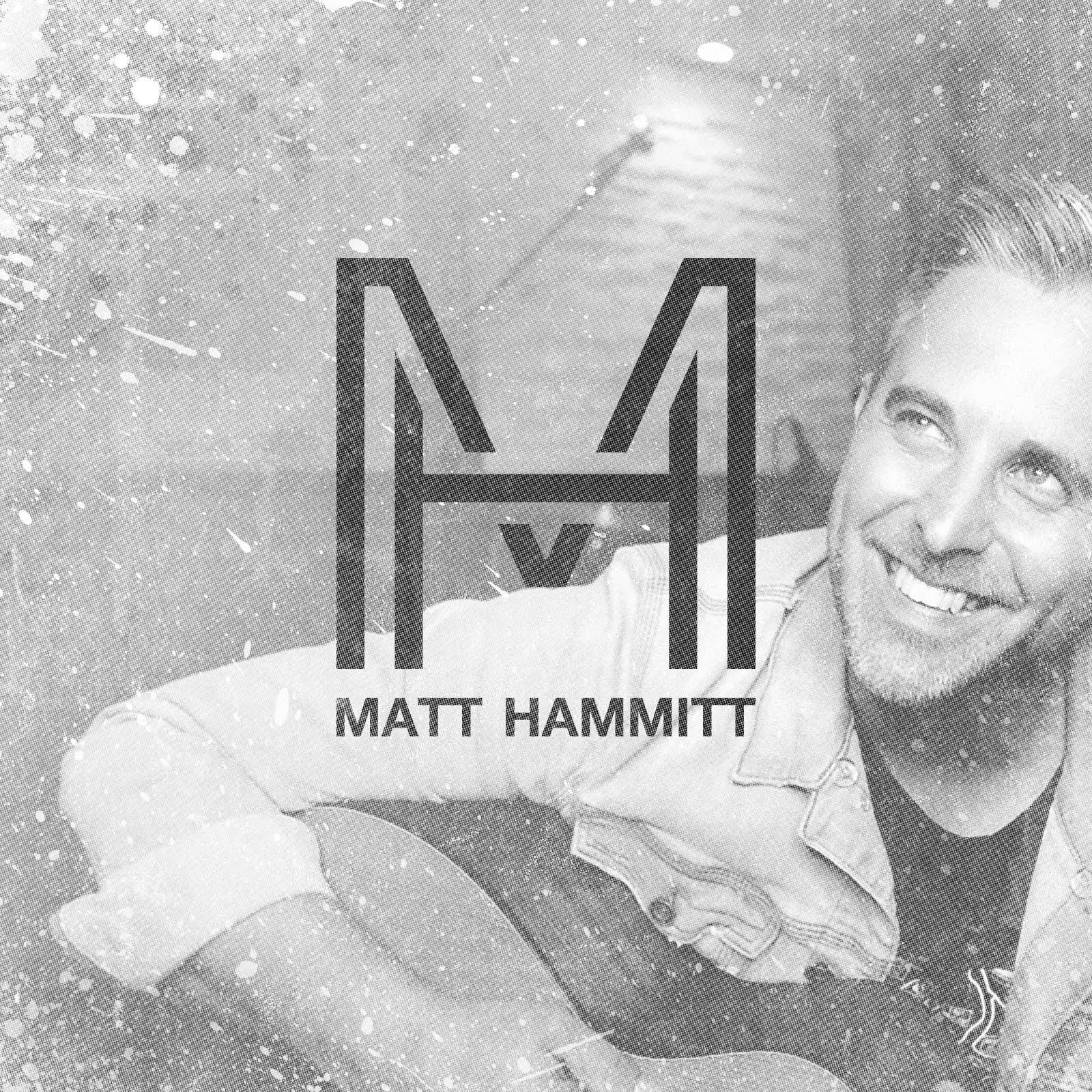 Full Circle Music
Release Date: November 17th 2017
Reviewed by: Joshua Andre
Matt Hammitt– Matt Hammitt (Amazon mp3/iTunes)
Track Listing:
Heaven Knows
Could've Been
I Saw The Light
He Always Wins
Tears
Footprints
To The Finish (feat. Sarah Hammitt)
Lead Me (Full Circle Mix)
You're Watching Over Me
Life Is Good
Sanctus Real is probably one of today's most prolific and inspiring CCM bands ever. Starting out as a rock band, and then slowly transitioning to pop/rock and more adult contemporary as the years went on, but still containing the signature Sanctus Real sound, just one glance at their singles, and you'd know that they're a band that's special. Songs like "We Need Each Other", "Pray", "Promises", "The Redeemer", "Don't Give Up", "I'm Not Alright", "Everything About You", "The Face Of Love", "Say It Loud", "Lay It Down" and "Lead Me" are some of the singles that have propelled them to stardom, and have further cemented their place amongst some of the greatest CCM bands currently today. So I guess you would say it was a shock when Matt Hammitt, the lead singer of the band, stepped down from the band in 2015.
If you do not know the story of Matt Hammitt and how he stepped down from being the frontman of Sanctus Real, then let me give you a quick history lesson. Because this new album, this self-titled album from Matt, that released just last week, is so deserving of a review. But I can't review this album without giving you some context first. Matt Hammitt by Matt Hammitt is so much more than a new solo album. I don't want you to think that Matt left Sanctus Real to become a solo artist. Because he didn't. He left for a multitude of reasons, and releasing a solo album was borne out of the experiences that he has had since then. So let me tell you all a story.
Though I don't claim to know everything Sanctus Real, I do know a bit. And here's what I do know. Out of his four children, son Bowen was the sickest. Born in 2010, he was in and out of hospital. Breathing tubes, having a life-threatening heart defect…both Matt and Sarah had to trust God for their every provision, in the promise that Bowen would live. Since then, it's been a bumpy ride and though Bowen is alive right now, I guess you'd say that was that moment when something restless stirred inside of Matt. Bowen's immediate peril and sickness led to the release of the extremely personal Every Falling Tear in 2011, which was when I knew that if ever Matt went solo, he'd still be respected and successful (as Every Falling Tear was very honest, poignant, emotional, and probably one of the most impacting and encouraging albums of that year, as well as the most confronting!)
Having already penned the smash hit "Lead Me" in 2010, I guess you could say that song gradually grew in significance as the years went on. Lyrically the song shows Matt imagining his wife saying to him to '…lead me with strong hands, stand up when I can't, don't leave me hungry for love, chasing dreams, but what about us, show me you're willing to fight, that I'm still the love of your life, I know we call this our home but I still feel alone…', and that's a powerful declaration. It's probably what Sarah was feeling for quite a while when Matt was on the road on tour with the band. That he was spending time making a living, so much so that he was neglecting life at home with her and the kids. Overall, I guess the reason why "Lead Me" was written and why it resonated so much with listeners, and also why it impacts even now; is that it's a reminder to us all to not let the important things in life and the important moments pass us by, all because we think that what we're doing now matters the most. Like getting the perfect car, the perfect job, the perfect house matters in the end. It doesn't. Apart from our relationship with Jesus, the things that matter are the relationships with those we forge around us. Without people who love us, who are we? If we're alone, then what good are material possessions?
Those were the things eating at Matt's mind, and perhaps hearing the words sung from the audience of "Lead Me", so enthusiastically and passionately, every night on tour, maybe became too much for him to bear. There obviously was something brewing in him, so in hindsight, it probably was expected that he'd leave the band at some point if you knew his story and everything he was feeling. So in 2015, Matt left. It wasn't to pursue a solo career. If it was only that, I'd probably lose respect for him. But, it was so much more. Matt and Sarah both launched a podcast called The Lead Me Lifecast in 2016, and also unveiled "LEAD ME LIVE" conferences and events, where he speaks about building up men, marriages and families, and speaks into people's lives about what God is doing in order for men to become the best father, husband, son and person they can be. Sort of like life coaching, but also sort of like speaking like Louie Giglio, if you want to put it into lamens terms. He's also a partner with Family Life Ministries, and a speaker for their "Weekend To Remember" marriage retreats. So there was a lot of things happening long before Full Circle Music came knocking. Before God started opening doors.
When the newly formed record label, headed by Seth Mosley, signed Matt as a songwriter and a solo artist in 2016, and in early 2017, the debut single "Tears" was released; it was a chance for Matt to put all that he has been feeling over the past few years, thoughts about leaving the band, to the feelings from actually leaving the band, to his worries about his son Bowen, all to paper. And the result is an album that is truly remarkable, and a testimony that God is working in our lives, even when we don't see it. To mistake Matt as just another solo artist is a dangerous thing, and this album is proof of God's faithfulness, and of the fact that Matt is a multi-layered person, with a lot of things to say. But if you're asking why couldn't Matt say what he needed to and still be part of Sanctus Real, then I guess I would say that Matt would still be restless, and needing time out, and his songs (had he stayed with Sanctus Real) wouldn't have felt authentic. He'd be phoning it in, and nobody wants that, right? Anyway, enough preamble, let's quickly gloss over these tracks, because frankly, you all need to listen to these songs rather then read me yak on about them!
With the personal and piano prominent ballad "Heaven Knows" being autobiographical in the sense that it talks about Matt's thought process and emotions as he was thinking about leaving the band, he honestly outlines that '…heaven knows when a heart needs to go where it's meant to be, and it's hard to walk away from a place you thought you'd never leave, oh but I can hear Jesus calling my name saying 'step out on the sea, come and find what your faith is made of, come and live what you claim to believe and follow Me'…'. It's scary and bold at the same time, to put your heart out in the open for all to see, but that's exactly what Matt has done, and I commend him for being brave and taking a leap of faith. If you want to hear one song that would describe the faith journey Matt has been on over the past few years, this would be it, and I'm glad that it's the first song, as it sets the tone for the rest of the album. Though since this album review is long already (with most of this being writing about the reasons why Matt left the band, to provide context!), I'll just briefly touch upon the rest of the track list, which contains highlight after highlight that you need to literally hear to fully understand and appreciate. If you hear these songs at face value though, they sound like any other run of the mill pop song, but a deeper listen and diving deep into the lyrics reveals a gifted singer/songwriter that is baring his soul and needs to be congratulated.
"Could've Been" is an emotional electronic synth and guitar led pop melody outlining the notion of fear, and the imprint in our heads of what could've been a good life, but God has something way better in mind, as we are reminded that thinking about 'what if's' only get us down, and that God is the One who can and will move our life into a new direction that He has in store for us; while upbeat Rend Collective like folk tune "I Saw The Light" contains hand claps, and has Matt earnestly proclaiming in this 3 minute hymn like procession, that '…I saw the light, shining in the distance, I heard a voice, calling me home, I came alive and found what I was missing, hallelujah, I saw the light…'. Full on worship melody "He Always Wins" and lead single "Tears" finish the first half of the album, and having already been released, I won't say much more of these album highlights, except that "He Always Wins", simple lyrically, is thoroughly effective, with Matt ardently singing out that Jesus is '…over life, He is over death, His love is eternal, He never ends…'; and the debut single (which can be read as a review in full by my brother here!), speaks in depth about the concept of allowing us to feel emotions, to question God, to express ourselves through our emotions, through the things we don't understand, knowing that God has a plan, and though he may out solve our problems now, the tears we cry will allow us to grow as a person and in our character, so that God's name is glorified, and our faith can be more deeper than before.
The piano and epic orchestral sounding "Footprints" delves into the ever true, sometimes cliché notion that simple truths are the most powerful and impacting, relating to the fact that God is always carrying us during the times when we go through adversity (inspired by the famous poem or free verse spoken word, that no one knows who the author is!), while "To The Finish", a piano led heartfelt, emotional and personal ballad, featuring Matt's wife Sarah on guest vocals, is about sticking it out in marriage, in the good times and bad times, at all times 'to the finish'. The album closes with "You're Watching Over Me" and "Life Is Good", which are both lyrically solid, yet both not resonating with me as much as the other near-flawless offerings. The former is a typical CCM melody, where Matt highlights the fact that Jesus watches over us at all time, so we ought to be comforted and feel safe and secure at all times; while the latter is a musically unique track- with the verses and the chorus having vastly different tempos- but with theologically shaky lyrics in the chorus, unfortunately, about life being good all the time with Jesus, when that clearly isn't the case, as even though in heaven life will be good, right now sin means that children all around the world are suffering in malnourished places. How can we say that 'life is good' when a good percentage of the population do not know Jesus? Just my two cents, not to bag on Matt, but it's what's going through my head at the moment.
With Matt also including a new recording of the Sanctus Real smash hit "Lead Me", the song that started him on this journey of self-refection and the other plans God had for him; Matt Hammitt's self-titled album, though not perfect, is nonetheless still poignant, and worth a few listens, as we are reminded that God isn't done with Matt just yet, in terms of music, and in terms of everything else- the podcasts and the conferences and events he is a part of. Though I may not know what Matt will do in the future, this album, though maybe a one-off, is one of the most inspiring and encouraging I have heard all year and doesn't contain a song that I want to skip (yeah even the last two tracks!). Well done Matt for such a poetic and powerful new album, praying that God blesses you heaps in the future!
3 songs to listen to: Heaven Knows, Tears, To The Finish
Score: 4.5/5
RIYL: Sanctus Real, Tenth Avenue North, Casting Crowns, MercyMe, Matthew West