Another few months later, another post. Last time I posted my Best-Of 2017 list, it was incorporating my favourite songs throughout the first three months of the year. Indeed I'll post another favourite songs list in July (encompassing April – June) and again in September and December. Now in this best-of article, I have decided to reveal our Top 25 albums of the year thus far- from January – June 2017. Now we will also post our favourite albums of July – December in December, and then maybe do another post of the albums that didn't make it in either list. Because frankly, there's just too many albums that have released this year to have our favourite 25 for the whole year. There's just too many! So without further ado, which albums throughout 2017 thus far that have impacted my life during these last 6 months? Read on to find out.
1. Out of the Dark (Mandisa)
You know, it's funny how we as a listener place unseen pressure on an artist to constantly release albums and/or new songs whenever we are tired of the latest song we are hearing right now. We consume more and more and more, until we suddenly are bored, and then we move on. So whenever an artist falls back into radio silence and does not release new material after 2 or 3 or more years, the rumours start up. 'Oh, such and such quit, is retired, has fallen away from Jesus, has moved on to something else, is sick, has died… any other reason, take your pick. But we have seen and heard time and time again the faithfulness of God and the power of prayer and dedication through the comebacks of many artists whom we originally thought had released their best album many years prior to their comeback album. Mandisa, who previously was on American Idol a while ago, and recorded plenty of inspirational and successful hits and singles, the most recent thought-provoking melodies being "Overcomer", "Back To You" and "Press On" all from 2013's Overcomer; took a break from music in 2014 until now. And it's not the kind of 'dropping off social media to record the new album', but rather not posting about anything to do with Jesus, God and music. But, like God always shows us his faithfulness, Mandisa is back, finding her voice again as she reveals to us her new album Out Of The Dark. Probably the most publicised 'comeback' of sorts in recent history of CCM (apart from Nichole Nordeman in 2015, Plumb in 2012, Britt Nicole in 2016 and Audio Adrenaline in 2013!), Mandisa's fourth studio album, titled Out Of The Dark is some of her most personal and emotional melodies of her career to date. Personally, I reckon this album is her most inspiring and is sure to bring healing and comfort to all who listen, and I think that is to do with the fact that most of these melodies are pertinent to her testimony and how God pulled out of the dark during her time of depression over the past few years.
Song to download: Bleed the Same (feat. TobyMac)
2. Lifer (MercyMe)
From hearing this diverse array of 10 songs on Lifer, MercyMe's latest offering has given me the confidence to declare that this band has delivered one of their most musically unique and one of the most heartfelt, emotional and encouraging albums from them to date. I know I said the same thing about Welcome to the New, but honestly, I think they have outdone themselves with Lifer– thus the 5 star rating (since I rated Welcome to the New 5 stars too!). While it has been around 3 years since their last album, these three years haven't been waited in vain, as Bart and the crew have unveiled songs that are some of the most compelling and confronting I've heard in quite some time. With plenty of pop/dance songs to please the alternative genre, Lifer stretches musical boundaries to boldly assert its authority as one of this year's standout albums. 
Song to download: Even If
3. Benediction (The City Harmonic)
This humble outfit from Canada exploded onto the Christian music scene during 2011 with their hit songs 'Manifesto' and 'It Feels Like Home (I Have A Dream)'. Now 7 years later or so, the band are calling it quits (albeit, I reckon a little prematurely), nevertheless, the impact the band has made on worship music holistically is something unique and profound. This best-of live project (which also serves as their last album ever!) is as hard-hitting and alternative as it is worshipful and heartfelt, that's certain to be enjoyed by listeners of similarly styled artists like All Sons And Daughters, Rend Collective, Delirious? or UNITED. While the band still haven't, even throughout their tenue, been as popular as other worship artists like Hillsong Worship, Chris Tomlin, Tim Hughes or Matt Redman, what Elias and the rest of The City Harmonic have given to us is something different and of lyrical and musical prowess- full of encouragement, hope, wonder and comfort, Benediction (Live) is sure to bring to us all bouts of nostalgia as we reflect upon a music career full of song highlights and tracks that are sure to continue to impact people long after the band is history. 
Song to download: Honestly
4. Wonder (UNITED)
Personally I thought that a new studio album from Hillsong UNITED could not top the awesomeness of Empires, ZION and Aftermath before it, but Wonder is one of my favourite 2017 albums and one of my favourite albums from the band overall. I must admit, when I first saw the press release for the album, I was a bit apprehensive given that this was a 'surprise' album; however this batch of new melodies and hopefully soon-to-be classics are quite impacting, challenging and catchy, as it shows us that Hillsong UNITED is constantly evolving, and showing us more and more welcome surprises, even if the track does fall flat like "The Shape Of Your Heart"! Hillsong certainly aren't slowing down any time soon, and though some fans may absolutely love this album, and other critics may bypass it due to it being a 'Hillsong album' and also as there are in fact many Hillsong albums releasing in a year; for me this particular record has me eagerly anticipating and excited for future Hillsong albums (all incarnations!) 
Song to download: Shadow Step
5. Alive (Cimorelli)
Country/pop sister group Cimorelli caught me by surprise this year. Since hearing some of their songs throughout 2016 from their debut album Up at Night, I knew that the band had something unique and special, even though most, if not all their songs from their 14-track debut recording were about boys, relationships, heartbreak and hurt. And while Up at Night may be more in a similar vein to many of the mainstream albums that are released each year, we hear a different sound and style on their brand new 10 track album titled Alive, released December 23rd via Pledgemusic. Comprised of sisters Christina, Katherine, Lisa, Amy, Lauren and Dani Cimorelli; Cimorelli's second album is a great divergence from the first, and maybe in a good way. The sisters have always been known to have a strong faith, and while that wasn't necessarily in the forefront on Up at Night, Alive is something different, as songs of worship, hope, loneliness, faith, comfort, confrontation and everything else in between become the central themes of this short, albeit powerful and profound album. Similarly in style within the CCM industry to that of BarlowGril, Superchick, Britt Nicole and even the newer group 1GN; Cimorelli's music, especially that in Alive, is what I reckon will be one of the surprising hits of 2017. 
Song to download: Never Let Me Fall
6. Boundless (Kerrie Roberts)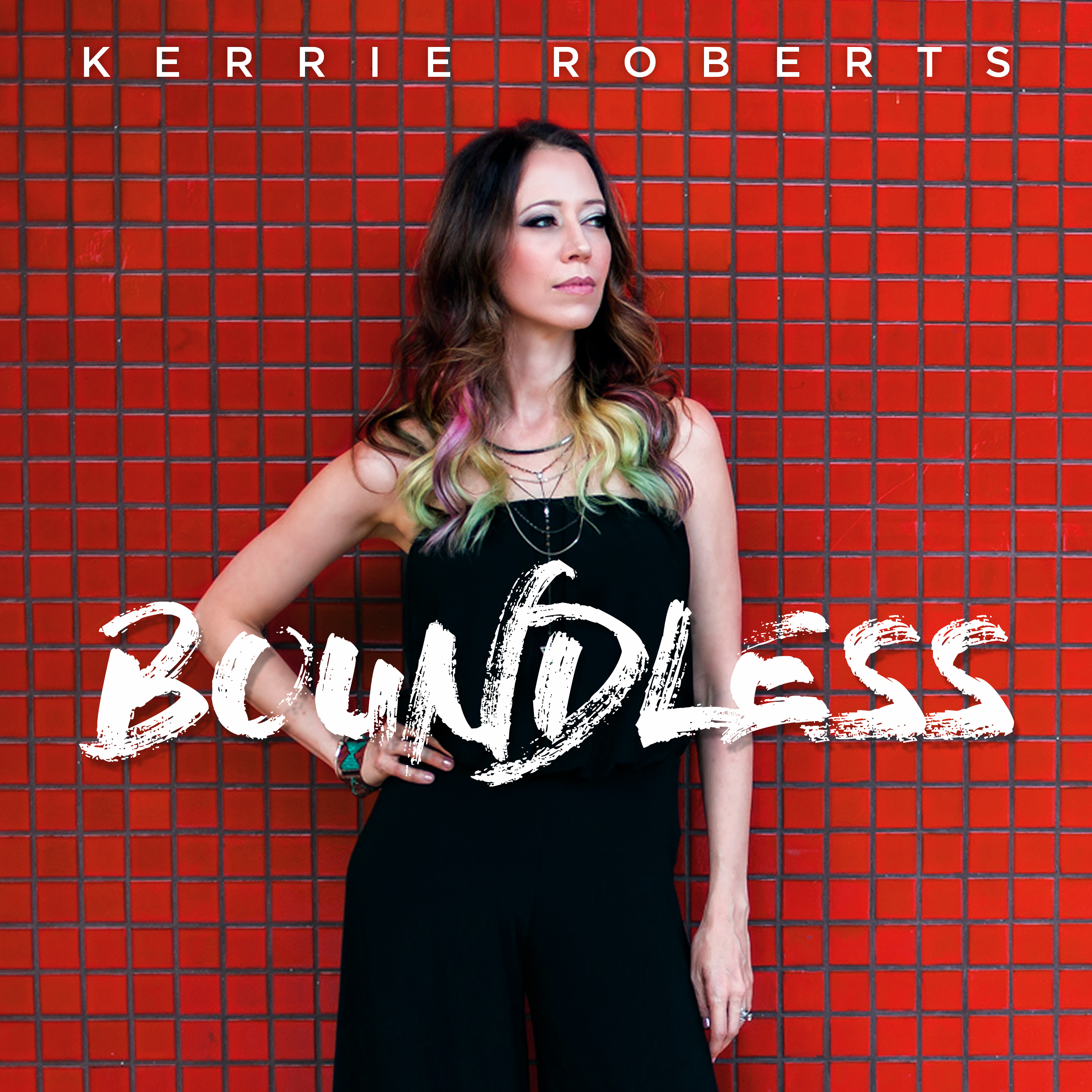 While it has been 2 years and a bit between Boundless and her previous EP My Heart's Lifted, Kerrie's first full length independent release is quite a feat, and one that continues to showcase her heart for creating music with lifelong value and emotion. While not necessarily as publicised now compared to before when she was on Reunion Records, Boundless continues to show us that you not need a label to be successful. With powerful truths spoken into songs that have a pop/worship edge, this set of 10 songs are sure to bless anyone who loves similar artists like Moriah Peters, Britt Nicole, Natalie Grant or Lindsay McCaul. 
Song to download: True North
7. Worthy of Your Name (Passion)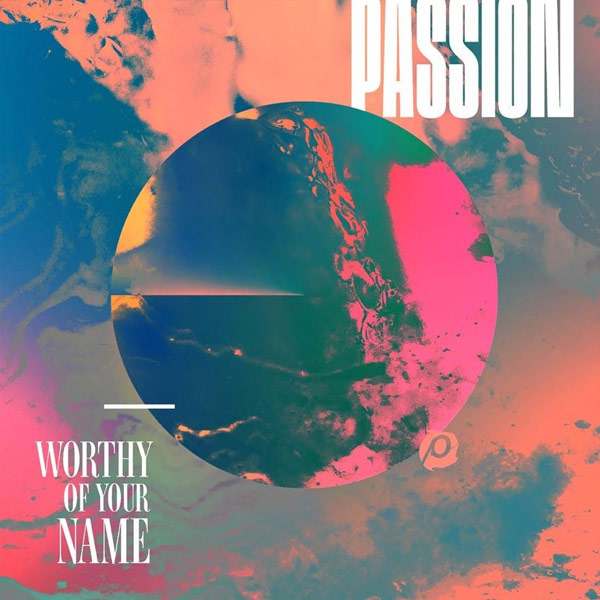 With the studio album Salvation's Tide Is Rising musically different to live albums previously, we were given a glimpse of what Passion would sound like. And the answer is exactly the same- Passion's heart is still the same- to bring glory to God in whatever setting they're in, and to spread the gospel in whatever way they can. In that sense, it's fitting that this album Worthy Is Your Name is live once again (except for Jimi Cravity's music video "Beacon", the final song on the album!), reminding us that this is a movement that does what works for them, and will continue to give God the glory for however long God continues to put the calling on Louie and Shelly Giglio (after all, Passion is Louie's brain-child and what God called and is still calling for him to do and be a part of!) There are many standouts on this album, so many fantastic worship leaders on fire for Jesus- in fact, every song is a highlight for me, just like last year's. 
Song to download: Worthy of Your Name
8. Letterbox (Marie Miller)
Letterbox isn't marketed as a Christian album. In fact, I'm not even sure if Marie Miller is even classified underneath the umbrella of the 'Christian' music genre anymore. Still, most, if not all of her tracks on this album have some kind of emotion, heart, message or even something to get out of it- in fact, all these 12 tracks on the album are in fact inspired by letters, written by Marie and addressed to different people throughout her life. Whether she even wrote or sent them is a different story- maybe it was too difficult to write a letter to someone or maybe that person she was wanting to write a letter to had passed on or moved away. Regardless, all these songs are addressed to someone, with some songs being clearer as to who that 'someone' is. That is part of this beautiful ambiguity, that these tracks can minister and encourage someone who is seeking comfort in whatever circumstance. God can, and I'm sure He certainly does, use these songs on Letterbox to speak to people about their own relationships with their fellow man (or even their relationship with Christ Himself), as Letterbox becomes one of the most musically different and thematically and lyrically layered collection of songs I've heard throughout all of 2017 thus far!
Song to download: Two to One
9. Hills and Valleys (Tauren Wells)
Tauren Wells, former lead singer of the band, is still making music, and his first solo full-length album Hills and Valleysreleased a few days ago. Standing at 15 tracks on a digital-only deluxe edition (the physical copy of the 11 track standard edition will release in July), the sound of this new project that Tauren has embarked upon is…well, it's like Royal Tailor never disbanded. Just like how Audio Adrenaline 3.0 with Adam Agee on lead vocals sounds like a pop/rock version of Stellar Kart, or how Newsboys at times remind me of the good ol' days of DC Talk; Tauren's new solo effort is everything I could've hoped the next Royal Tailor album to be. Still, it is a bittersweet offering, and a reminder that any band formation can easily result in band splits in the future, be it amicably or not. Building upon the successful releases of his Undefeated EP in September 2016 alongside his Hills and Valleys Single in January 2017, Tauren's first official album is one to savour if you have thoroughly loved Royal Tailor and their music, or if you love the sound and music of similar styled mainstream artists, like Michael Jackson, Justin Timberlake, ONE Republic or Bruno Mars. In fact, mix those four artists together in a blender and add a faith element, and that is how Tauren's new album sounds like. 
Song to download: Hills and Valleys
10. Identity (Colton Dixon)
Colton is perhaps one of today's most encouraging and uplifting CCM artists at the moment. Maybe not necessarily the most popular (leave that to artists like UNITED, Chris Tomlin, Kari Jobe, Lecrae etc…you know the picture), but that I'm sure doesn't matter to Colton. Identity is full of different musical styles, and unique musical representations that I'm sure Colton has never ventured into before. This is a different project from Colton, and that is ok. Not your average CCM album, I'm all but certain that Identity will be nominated for a Dove Award in the Rock/Contemporary Album category when the nominations are revealed in August 2017. Songs like "Warriors", "In My Veins", "The Other Side" and "Brand New Life" (alongside the first radio single "All That Matters") are all some of my favourites in an album that is unique and ought to be listened to at least once before judgement is passed. 
Song to download: All That Matters
11. Unbreakable (Selah)
Releasing their first album in just over 3 years (well worth the wait!), Selah seem to be more than filling part of the void left by Avalon, another vocal group who have been absent from recording for the past 5 years (who have since announced a comeback and a new album!). What Selah add to the CCM market, is soothing and beautiful harmonies and melodies, as each of the three vocalists Todd Smith, Allan Hall and Amy Perry sing to perfection, and deliver us some of the most popular and respected hymns and covers, as well as giving us originals sure to stand the test of time as well. 
Song to download: Unbreakable
12. Starlight (Bethel Music)
With the group delivering many of my favourite worship albums, such as Tides, For The Sake Of The World, Without Words, Have It Alland We Will Not Be Shaken, Bethel Music have recently unveiled their new live record Starlight, recorded live on tour on the Worship Nights tour, pushing the boundaries of worship music, and giving us brand new anthems and songs to sing for the church. Once again only featuring female vocalists, just like the critically acclaimed album You Make Me Brave in 2014, some tracks are indeed simplistic in their lyrics and music, yet there is no doubt that the Spirit of God is upon these tracks, and that on the whole, these new tracks are quite brilliant; the overall musical masterpiece is a treasure that is to be explored over and over. With lead vocalists sharing their voices on the album as Jenn Johnson, Francesca Battistelli, Amanda Cook, Steffany Gretzinger, Kalley Heiligenthal, Hannah McClure, Melissa Helser and Kristene DiMarco all deliver high quality worship anthems; Bethel Music remind us of the power in their live worship anthems, unveiling a very layered and unique album. Starlight is a must for fans of impacting and powerful worship music!
Song to download: Starlight
13. Unstoppable (Matty Mullins)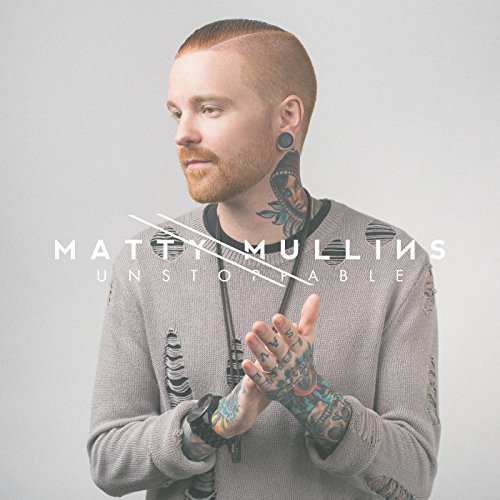 Matty Mullins' new album is a purely CCM pop album…and there's nothing wrong with that. So much of the backlash has come from fans who have enjoyed Matty's first solo album (that was much more rock) or his music from Memphis by Fire (more metal) and therefore this album hasn't connected that much…but that's ok. Matty's second solo album will resonate with some people (like myself) more than others. Still, these 10 songs are as much needed in society as they are unique, humbling, poignant and encouraging. From songs like the title track, to "You Can", "Christ Be Magnified" and my favourite "The Great Unknown", we are met with truths that must be conveying in society that seems to be lacking the truth. Matty has opened up his heart on the album, and this collection of songs are certain to be enjoyed if you are a fan of his previous work, or similar pop-sounding CCM artists like David Dunn, Jordan Feliz or Hawk Nelson. As with many artists who branch out of their initial genre, this album will receive some flack, yet these songs are certain to impact and compel a lot of people in the upcoming months ahead. 
Song to download: Unstoppable
14. My Life on the Internet (Alex G)
My Life on the Internet, if nothing else, is a great moment of escapism from the turbulent times which is the current political climate. Yet looking deeper, it is the songs like 'Too Far' and 'Showing Up' that really show us what it means to become an artist that places the needs of others (their fans/friends/family) above their own. This is an album that is fun and meaningful, but more important, Alex G is an artist everyone should listen to, regardless of the music genre you like. Alex will revolutionise authenticity and real and honest music within the industry. My Life on the Internet certainly places Alex on the map, while subsequent albums/EPs will further assert the fact that Alex's passion is to be real, to portray the same self in both private and public. What out for more Alex G music in the future- from what I reckon, this is going to be the start of a wonderful and fruitful career in music. Here's hoping her values stay grounded in unconditional love and inspiration, evident in both Share Your Story EP and My Life on the Internet. 
Song to download: Showing Up
15. On My Side (Kim Walker-Smith)
Though I was more optimistic about Kim Walker-Smith recording a solo album than Chris Quilala (although he did prove me wrong!), in that Kim has recorded as a solo artist before, I didn't know how the debut on Capitol Christian Music Group would sound like. Thankfully, let me say that On My Side is one of my favourite albums of 2017, and I definitely would encourage all of you worship enthusiasts, or even fans of Christian music in general, to check out Kim's latest project, as she shows us why she is one of today's top worship leaders ever. 
Song to download: Glimpse
16. Red Sea Road (Ellie Holcomb)
With Ellie's music certainly grouped within a plethora of artists (Steven Curtis Chapman, Jason Gray, Bebo Norman, Nichole Nordeman, Jars of Clay, Andrew Peterson, Sara Groves, Caedmon's Call and Derek Webb) that each have the unique knack of creating a song that allows us to delve deep within ourselves and confront our innermost dark moments and delve into the truths spoken over us by God Himself; my respect for Ellie and her music as continued to grow through the listening of As Sure As the Sun and now Red Sea Road. Mostly delivering a musical backdrop of acoustic guitars, light electrics and a heavy keyboard presence, alongside her soothing trademark vocals; Ellie's heartfelt song writing is a great asset for the album, one that has become one of my favourites of 2017…Ellie, wife of singer/songwriter Drew Holcomb and daughter of producer Brown Bannister, has given us a moment of sincere enjoyment in Red Sea Road, taking us all on a journey of discovery and revelation, of encouragement and excavation, and whose music is enough to allow us listeners at least one listen if we long for more of a reflective music atmosphere, or if we want to enjoy something unique and different, compared to the endless CCM (sad but true) that has been currently played on both Air1 and K-Love.
Song to download: Find You Here
17. One Way Conversations (Hollyn)
What I have found with One Way Conversations is that this 11 track project is one full of purpose, intentionality and heart, a collection of songs that are focused in what they have to say, alongside it being musically diverse as Hollyn tries to reach a wide array of listeners who may enjoy a vast amount of musical genres. "Love With Your Life" is pop, while a song like "Party in the Hills", which features rappers Andy Mineo and newcomer Steven Malcolm is indeed, primarily rap. "In Awe" is a moment of reflection and a quasi-worship moment, while yet another style shift happens in "GO", that features TobyMac and his Diverse City crew…and we all know the style that Toby is famous for. Let's just say that Hollyn has presented to us an album with something for everyone. Quite literally.
Song to download: Can't Live Without
18. Chain Breaker (Zach Williams)
Zach Williams' first full-length effort under Provident Label Group as a Christian artist is nothing short of unique, powerful and impacting as this album becomes one of the most enjoyable and heartfelt I have heard ever since Tenth Avenue North's Followers way back in October last year. While Zach may not be as popular as any other Christian artist that is popular today, what Zach does have is raw honesty and heart. This album is real, and each track I'm sure will speak to different people on different levels. And to say that "Chain Breaker" never made it on my list of three songs from the album that are must-listens, it says the calibre of Zach and his music. An album that'll continuously be on repeat for the next few months, Zach ought to be commended for a fine effort on a project certain to be enjoyed by anyone who loves Christian music, country music or both!
Song to download: Old Church Choir
19. Yellow Balloons (David Dunn)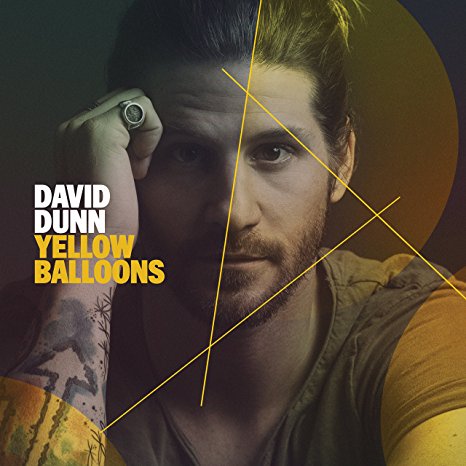 David's collection of 10 songs on Yellow Balloons is great if you want to see what this BEC Recordings artist has to offer, and it is "I Wanna Go Back" that will surely catapult this brilliant 'new' artist into the stardom that I believe he well deserves. As David has poured out his heart and soul into a song that will surely be on rotation on radio for a sustained period of time, as well as an album that will certainly be on many listeners iTunes playlist for a while yet; his emotion and unequivocal passion for Jesus is sure to be infectious and contagious.
Song to download: I Wanna Go Back
20. The Garden (Kari Jobe)
If you haven't had the pleasure of listening to Kari Jobe's albums before and are not sure whether to give her music a go, then I would say The Garden is the best way to start, and then maybe work backwards through her discography. With "The Cause Of Christ" being in the top 5 of my favourite songs of Kari; there's no doubting the passion, enthusiasm and strong faith for Jesus that Kari has. Sure to be popular and probably sung over and over during the coming years, I can tell that I will love this song and the album more and more with each successive listen. 
Song to download: Let Your Glory Fall
21. Trust (Jaci Velasquez)
Jaci's 2nd return to Christian music, on a new label, after a five-year hiatus (and a four year hiatus before that!), is quite a remarkable story. Preparing to embark on a national tour to support her new album, called the "Trust Tour", along with a full band and her family, Jaci Velasquez has shown us through 42 minutes of inspiring worship to Jesus, that she is still here, and she still is a force to be reckoned with in the CCM industry. In my opinion, Jaci has excelled so much at this album- I love this album to bits, and can never hear enough of it. The songs hold a running theme that God can use whatever circumstance to His glory, and that He is to be praised, because of who He is and everything He's done, and the music is diverse, yet still originally sounding like Jaci always does, so full of energy! But don't take my word and opinion- check out Trust on March 31st, and marvel at Jaci's prowess as a singer and a worshipper!
Song to download: God Who Moves the Mountains
22. Rise (Danny Gokey)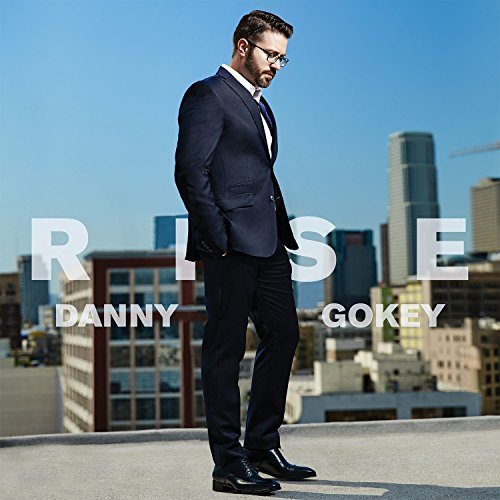 Danny's new album has something for everyone, literally. This is by far one of CCM's most musically diverse album I've heard since…well since a long time. Fans of CCM and Hope in Front of Me will enjoy Rise, but beyond that…I don't know. Only time will tell. Danny is certainly passionate and enthusiastic, and while at times I felt some songs were over-produced, overall this album is different compared to his 2014 project…which is a good thing. Sometimes artists can be bogged down in the same style (Casting Crowns anyone?), yet Danny's new album indicates none of the sort. 
Song to download: The Comeback
23. Back to Life (Anthony Evans)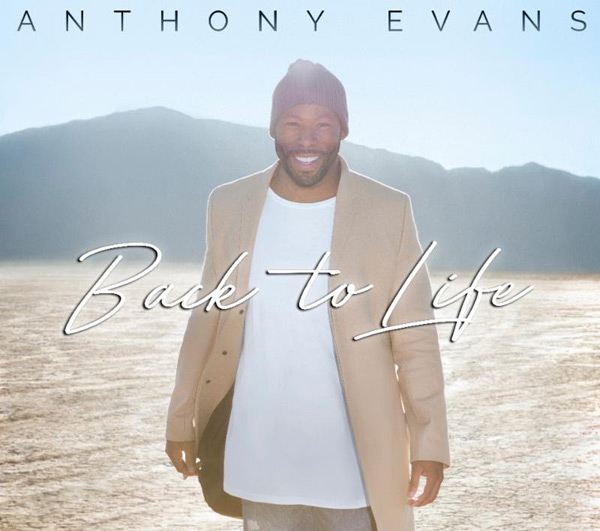 Now I personally have never really been into gospel music as much as someone else would. I do listen to my fair share of music by Carman, an artist primarily prominent during the 1990s who was famous in delving into some of the gospel genre, but if you'd ask me to check out an album by someone like Kirk Franklin, Smokie Norful, Marvin Sapp, Tamela Mann, Mary Mary or Fred Hammond; I'd probably shrug it off, say something like 'I'll check it out later', and then probably won't do it. But with Anthony's 2014 gospel worship album Real Life Real Worship that was met with critical and commercial acclaim, and now his new album Back to Life, my outlook holistically on gospel music has shifted. His 2014 album was arguably one of the most surprising aspects of new music I listened to that year, so his new album sensibly carries on from the groundwork and foundation laid in Real Life Real Worship. 
Song to download: See You Again
24. Love Made a Way (Aaron Shust)
Aaron's new album, which is very highly promoted, unlike Doxology which had virtually no buzz, and instead flew under the radar; is indeed one of my favourites of the year so far. While at times the album may feel a little too polished and synthesised for my liking (where were the guest vocalists? I could not hear Matt Hammitt, or Christy Nockels, Molly Reed, Emily Hamilton and everyone else…at all!); Aaron Shust's ambitious project has nevertheless paid off, as we are reminded of God's immense love for us and devotion to each of us, that stretches to the furthest, highest, deepest and widest part of the earth. 
Song to download: Death Was Arrested
25. Open Hands (Laura Story)
For Laura Story, to record a heartfelt and inspiring album that is the worshipful Open Hands, after the emotional and personal God Of Every Story, is probably as healing and as therapeutic for her to record, as it most likely will be for others to listen to it. Reminding us all that Jesus Christ is never far away from us, that all we have to do is open our hands and He will come running to us, no matter what; Laura has recorded one of her strongest albums to date. With plenty of soon to be original hits, worshipful melodies, as well as heartfelt personal ballads, you cannot go wrong with taking a look at Laura's new album. 
Song to download: Open Hands (feat. Mac Powell)
There you have it. Our favourite 25 albums of 2017 (from January – June). Any album stand out to you? Any albums we have missed that have impacted you (and that you think we have to check out in the upcoming months)? What are your favourites? Sound off in the comments, and be sure to check back this time next week to see our favourite songs (April – June 2017). Til next time.