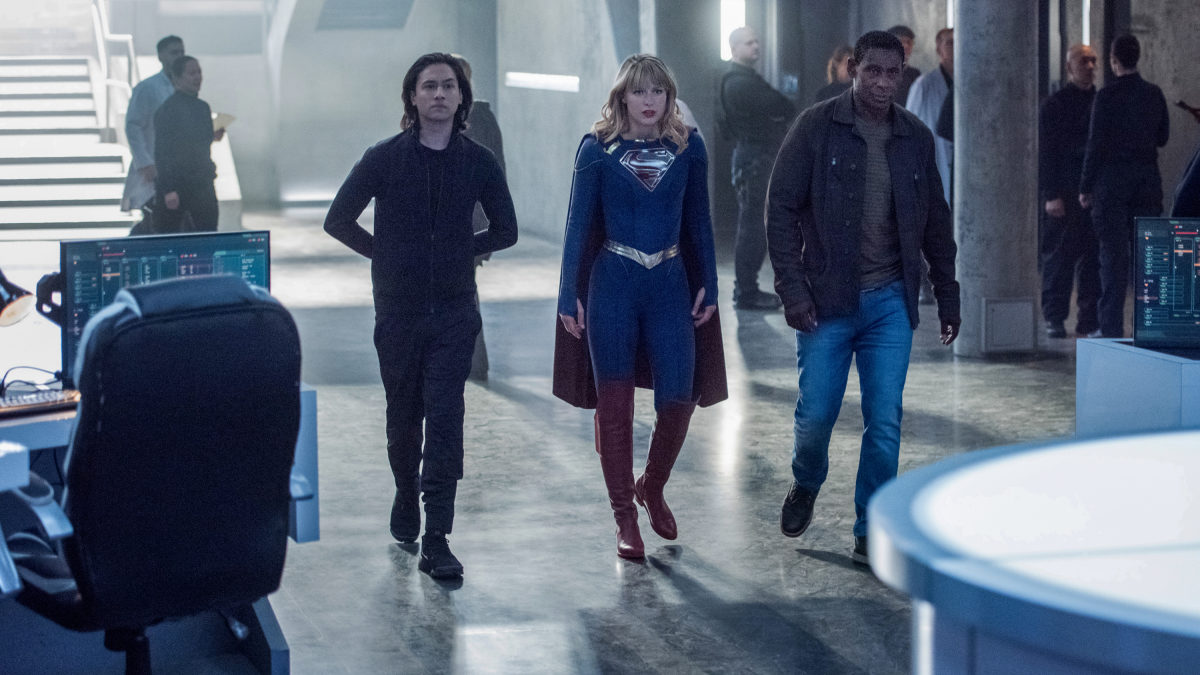 CW
Season Air Date:
Season 5: October 6th 2019 – May 17th 2020
Reviewed by: Joshua Andre
Supergirl (Season 5)
Starring: Melissa Benoist, Chyler Leigh, Mehcad Brooks, Katie McGrath, Jesse Rath, Nicole Maines, David Harewood, Jon Cryer, Andrea Brooks, Azie Tesfai, Julie Gonzalo, Staz Nair. LaMonica Garrett, Phil LaMarr, Mitch Pileggi, Cara Buono, Thomas Lennon
In what is probably one of the most memorable and unexpected years of recent memory, 2020 had it all. Bushfires, floods, COVID-19, the Black Lives Matter protests, movies being delayed, music concerts and touring cancelled, sports games cancelled or having no crowds- the world has seemingly 'gone to bits'- some could say we are entering the end times- but one thing we all can agree on, is that this year is one of the worst economic periods of recent history. Yet as all of us are stuck in our homes and are wondering when life can return to 'normal', a funny thing has happened. We are all becoming probably a bit kinder to each other- more so than maybe any other point in history. I know, that's a bold statement for me to say- perhaps it'd be better to say that we're all leaning on each other and are relating to each other because of all of us virtually in the same situation- and I don't know if our kindness and nice words right now have been the most in history… but it certainly feels that way. While we are all hanging out with each other on Zoom, and finding creative ways to stay in touch with people in general, some of us are finding new hobbies and past times and just generally new things to do to keep us all occupied and not bored out of our brains. For musicians who have home studios, well making an album is in fact possible. For business people in the office, working from home is possible and Zoom meetings and working towards deadlines is very possible too. Youtubers are having tons of success now more than ever- with the turnaround to make videos that are enjoyable and confronting… well the turnaround is quicker than ever. Netflix has also churned out the new TV series, and we all have more time on our hands to talk with our family and deepen our relationships there.