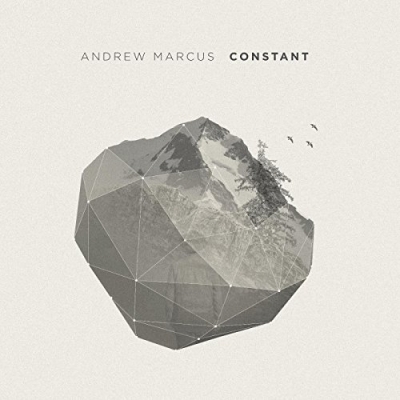 BEC Recordings
Release Date: August 12th 2016
Reviewed by: Joshua Andre
Andrew Marcus– Constant (Amazon mp3/iTunes)
Track Listing:
We Are Redeemed
Constant (feat. Leeland)
You Are With Me
Good to Me (feat. Paul Baloche)
Glory to His Name
We Live
Yahweh
You Are With Me (Live)
Good to Me (Live)
Yahweh (Life)
"…My desire is that these songs bless and fuel churches and listeners everywhere with a passion and hunger for being in an intimate and personal relationship with Jesus Christ. I pray these songs encourage and remind us that God is constant in every season, trustworthy through every circumstance, and faithful and sovereign in every trial…" If you have never previously heard of 3 time GMA Canada Covenant Award nominated singer/songwriter and worship leader Andrew Marcus and his uplifting, inspiring worship music, then the latest offering from the accomplished musician, Constant (his label debut on BEC Recordings) will certainly impress and wow you very much. Produced by Scott Cash and executive produced by Ed Cash, the 7 track EP (10 track album if you count the live renditions of 3 of his songs!) flew by under the radar when it released in August, yet a deeper examination of these songs, of which two are sung with Leeland and Paul Baloche, reveals an honest heart for Jesus evident on all of Andrew's encouraging melodies. Perhaps more suited to Integrity Music rather than BEC Recordings; let's dive in to see how Andrew's worshipful effort translates to songs that can resonate with listeners, or have the accessibility to be able to sing on Sunday mornings.
Right off the bat, "We Are Redeemed" opens with explosive electric guitar mixed with haunting and mysterious synth to create a stirring worship anthem, as Andrew passionately relays to us that we are redeemed and have been set free as '…we are ransomed by Your sacrifice, for the world You were crucified, because of Your great love you made a way, You lived, You died, then rose up from the grave…'. What a brilliant album opener to hear first up, as we worship God for the ultimate sacrifice He has undertaken. Following the captivating melody, are the potential single "Constant" and the first single "You Are With Me". Led by stirring electric guitars, "Constant" features the guest vocals of Leeland, as both vocalists sing together in perfect harmony, reiterating that Jesus is constant, that He is '…my rock and my defence, my Father and my Friend…my hope and all my trust are hidden in Your love…', that He is faithful and that He can be relied upon at all times; while Andrew ventures out of worship into CCM with "You Are With Me", as the radio single is driven by catchy electric guitar hooks and light piano. Probably the only song on this album that doesn't really fit musically (yet is still enjoyable and one of my favourite songs of the year!); Andrew nonetheless is passionate here, outlining that '…in the darkest hour, in the middle of the raging sea when I'm in the battle, Lord You are with me, your light is shining, You make the darkness flee, You are my rescue, Lord you are with me…'.
Musically and vocally similar to Paul Baloche, I guess it's only fitting that Andrew Marcus records with the legendary man himself, as Paul delivers guest vocals on the emphatic, honest, riveting epic worship anthem "Good To Me". As the two vocalists explosively declare that '…You are good to me, overwhelming kindness, You're so good to me, a fountain of forgiveness, You reach down and pick me up, You set my feet upon the rock, oh God, You're good to me…', we are transported into a moment in time where nothing else matters except for the eternal truth that God is good to us. Not the singers, or the length of the song, but the everlasting words itself, and this song is one such melody that alleviates our hard times so to speak, as we surrender everything to the God who is good to us.
With "Glory To His Name" being a mid-tempo electric guitar led ballad reinforcing the notion that we can bring glory to Jesus' name as we are standing in victory because of Jesus' death and resurrection; and the electronic synth led dance anthem "We Live" a nice left-field surprise, as Andrew channels his inner Aaron Gillespie, declaring that '…we live, we live, to give You all the glory, we live, we live to shout Your praise all over, yeah…', highlighting the fact that our purpose in this life is to make God's name famous. Yet it is the somewhat spontaneous and free worship melody "Yahweh"- the final track on the album, that has left a lasting impression on my heart. As Andrew ardently cries out that '…It is only in Your name that we are saved…', and later goes onto declare that Jesus is Yahweh and that '…Yours is the kingdom, Yours is the power, Yours is the glory forever and ever…', we are glimpsed into the immense heart Andrew has for Jesus- full on display in this song and all across the album. Well done Andrew for a solid debut release, as we worship along to Jesus, praising Him and thanking Him for all He has done for us.
With the remainder 3 songs on the album being live versions of "You Are With Me", "Good To Me" and "Yahweh"; the album ends somewhat abruptly- I would have liked to hear maybe 2 or 3 more original songs. However, as it stands, Andrew Marcus has unveiled to us a fine effort for a debut project. With every track accessible to listeners to sing at church, Constant is an album you will definitely be listening to, even by the end of the year! Kudos to Leeland and Paul Baloche for being guest vocalists also! Well done Andrew, I will certainly check out your next album, whenever that releases!
3 songs to listen to: Constant, Good To Me, Yahweh
Score: 4/5
RIYL: Paul Baloche, Leeland, Matt Redman, Kari Jobe, Meredith Andrews