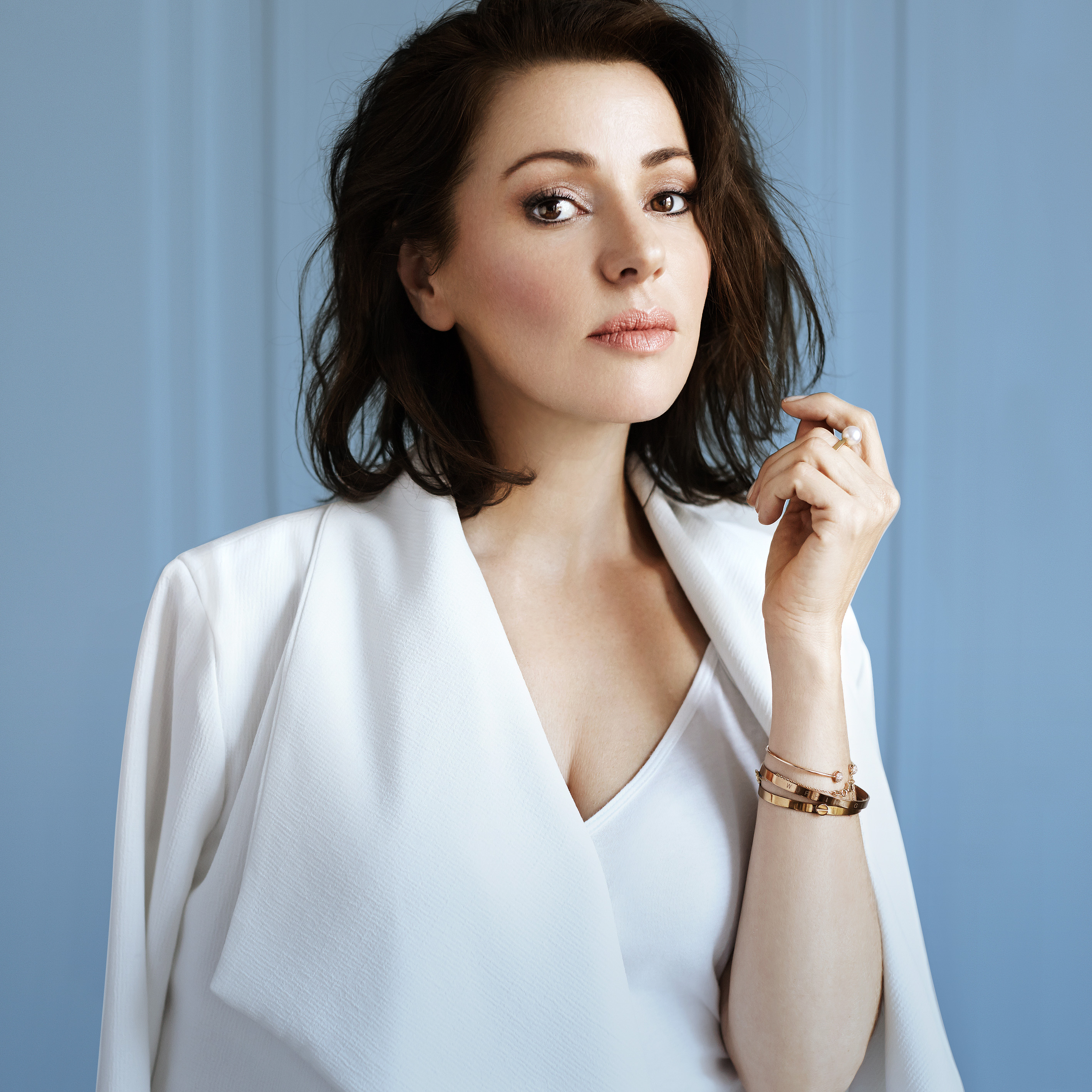 '…there is too much visibility. You become the focus of everything and everyone and it's not healthy. It's not healthy and it's not natural. It makes me feel for those around me…you see people literally gravitating towards you and everything else is a blur. That makes me very uncomfortable. I think I got disconnected after being on the road for so long and having weathered so many different trials and tribulations during that time and journey. I spent years going on and off planes in different countries in different time zones … 14- to 15-hour days for two to three weeks in a row. At a certain point your brain is fried, which is what happened to me…it's one of the loneliest existences around, actually … on the outside [that person] seems to be living an extraordinary journey. The way they are living privately in a lot of cases is completely different. It was very lonely…'
It is in this quote that I have realised that being a musician, or even just being in the public eye for whatever reason, is a lonely journey, and one that often changes you, at times for the better, and other times, for the 'not-so-better'. It is also in this quote that I am reminded that people's expectations of you isn't necessarily how you should act on a 24-7 basis. In fact, the more people expect you to live and exist on a higher standard or plane, because of the publicity of who you are and what you do, the more you often realise that to live on such a high go-go-go mentality is often folly and foolishness. Enter in Tina Arena, Australian artist and arguably one of the most influential and impactful Australian musicians/singer-songwriters ever. And I really mean ever. A generation before artists like Delta Goodrem, Jessica Mauboy, Dami Im and Guy Sebastian, Tina's music has been on the Aussie airwaves for as long as even I can remember (for me as I delved into Tina's discography, I realised I heard many of the songs before, just didn't realise that the songs were attributed to her!). Considered to be an artist that has stood the test of time- from her debut album in 1990s, all the way till now where she's still making music; we have been blessed and honoured to welcome Tina into our homes with uplifting, compelling and often confronting music for all this time. While Australians in a general sense still have a ways to go when competing in terms of music and the impactful nature of it on a global scale, Aussie artists like Tina, alongside others like Delta, Jessica, Guy, Dami, even icons recognised so well in Australia (Johnny Farnham, Olivia Newton-John, Keith Urban, Kasey Chambers, Missy Higgins and Human Nature, to name a few) have all made music on a holistic global scale, much more interesting over the years. Australians have a different way of delivering and presenting music, I've felt- maybe because I've grown up in Australia and I'm a little biased, but whatever the case, there seems to be a little more honesty and transparency in music produced and recorded by Australians, and Tina's music is no different. Maybe I'm reading too much into what I am seeing, but nevertheless, what I can say is that Tina's music on a whole has surprised me in a good way over the last week or so. In the business since the 1990s, Tina still has a lot more to give, and is a great inspiration for young aspiring musicians who want to make a difference in Australian media and around the world as well.
Tina's music has been a pillar of music in Australia for quite some time, and for me, it's only recently (last year) that I decided to leap into the music realm which is Tina, and immerse myself in her songs which frankly and bluntly, have shaped and defined Australian music and even the Australian way of life for quite some time now. Born in the late 1960s, and having much success in the 1990s and 2000s, before reinventing herself to deliver music to a much younger crowd in the 2010s, Tina's music has always had a sense of joyfulness and wonder to it, songs that are very much anthems in people's lives as they are reminders that it is ok to be broken, to have all these hang-ups, because yes indeed, Tina herself has them too. With Tina also being a multi-linguist as well, releasing albums in various other languages (French, Italian) as well, we're reminded that music at its core is about connection, and even if we may not understand a song in the sense that it's in another language, it can still speak to us in other ways- the music and orchestral nature, alongside how the song is carried. Regardless, this Australian singer-songwriter, musician, theatre actress, and record producer, has made her mark on music, period. One of Australia's highest selling artists of all-time, this little artist (no pun intended, Tina is in fact small in size for someone who does have a very big, powerful voice!) from Victoria has had a career that I'm sure many Australian artists would dream about. And as we stand here in 2020, it can safely be asserted that Tina's place in music here now is still as much needed and important as it was back then when she was at the height of her success and fame. Though not as much noticed now in this modern music climate, songs still resonate, with me, and others around the world who hear these songs, timeless ones, that give us messages of hope, courage, freedom, longing, lament and remembrance.
Maybe it's because I am Australian and have appreciated a lot of Australian music over the years that I can relate a lot of Tina's music, regardless of the fact that Tina's songs have all come at a time where I myself was growing up- yes in the 1990s, and yes, when I'm sure I first heard these songs on radio or even just around, I may not have known what these songs meant. And that's ok. I was living my life, and how as I reflect upon the live I did live from birth till now, unconsciously, Tina's songs shaped my years growing up, maybe in ways that I don't even know yet. You know the feeling that when you listen to a song, you automatically think back to your childhood, not necessarily a specific moment but just your childhood in general? That's what Tina's music has undertaken for me recently, and more recently in the back bit of 2019/early 2020 when I was listening to her music pretty much non-stop in preparation for this blog post. Tina's music is soothing, but equally compelling, and all parts encouraging and even uplifting at times. And while I know I said blog posts ago that I thought that the most influential female Aussie artist after Olivia Newton-John was Delta Goodrem…I'm here to change all that. What I will say is that Delta's music is still important and even life-changing. But listening to Tina's songs, I cannot not place her in the number 2 spot for influential Australian female music artists…ever. Yes, ever. Tina's songs, much of then universal in nature, speak to the very heart of the human condition, allowing us listeners to delve deep into the mind and psyche of Tina's in her songs, relating to the themes of heartbreak, appreciation of girl/boy-friends or even just friendship in general, alongside being appreciative of situations and circumstances, even if they aren't present in life right now, because has been experienced, good and bad, shape us and help us in our own journeys, and maybe even other people in the process!
With her career spanning 6 English albums of original material, 2 cover albums, 4 non-English albums alongside 3 live albums as well, from 1990 till 2020, Tina's music has had the power over the years to reach into the soul, especially in cases of longing and wanting something to happen in a time frame shorter than how it's happening now. 'Heaven Help My Heart', a pseudo-prayer Tina declares, as an anthem of help and a longing for heaven to come and help her in circumstances far beyond her control, this song by far is one of my favourites from Tina, and a song, recorded in 1994, that still stands the test of time, all those years later. 'Chains', another one of Tina's most popular, was re-recorded recently with the additions of Australian twin-sister duo The Veronicas alongside Jessica Mauboy bringing a unique take to an already popular song, and is a melody that brings to light the difficult topic of domestic violence, or even the taboo culture of dominatrix/submissive in a relationship; while 'Strong as Steel', recorded in 1990 and from her first album Strong as Steel, features a trademark 1980s/1990s percussion vibe as the message of a love that is as 'strong as steel' is wanted and longed by Tina, declaring it to be true in her life as we realise that we ourselves who hear such a song as this want love to be unwavering and never-changing in the life we lead, regardless of circumstances. Granted, familial love, between parents, spouses, siblings and children, should in fact be as strong as steel and should be unconditional, but sometimes it isn't, for whatever reason. 'Strong as Steel' is a reminder to get back to such a value that we have often held dear before, but maybe not now. 'The Machine's Breaking Down' is a very sober look at society, and what has happened for it to erode it's values that was once the pillar and cornerstone of the familial setup and the centre of the household. Written and recorded in 1990, the song looked at what the trends were at the time and declared that the 'machine' was breaking down, a metaphor for the humanity and decency we all should aspire to- and in it's place came anarchy, segregation, division because of religion and politics, not to mention a lack of optimists as well as the invasion of countries simply because, maybe because of oil and resources and never because of the 'need' for 'freeing' said country that was invaded. 'The Machine's Breaking Down', behind the dance-rock sheen, is indeed a sobering song, and a much-needed one in both the society of the 1990s and in the society of today too!
Not all Tina Arena songs spell 'doom and gloom' and not all of them are 'woe-is-me' either. One of her most famous songs ever, 'Sorrento Moon (I Remember)' is a love song in its purest form, one that speaks of remembering a love that was attributed to a place, maybe during childhood, or just remembering about a relationship that happened long ago, but nevertheless, one that gave only fond memories for the one remembering. In Tina's case, 'Sorrento Moon' specifically is about Tina's childhood memories in the past during the summers that the family spent in Sorrento, Victoria, and how the great memories made with her family during that time formed and shaped and bettered the relationships she's had to this day. 'Burn', covered by country artist Jo-Dee Messina and was made a chart-topping country single for her, was originally released in 1994 as part of Tina's second album, and is a reminder that you can do anything and be anything and pursue any profession you can, but first, you must understand that a burning desire and passion has to come alongside of it- a reminder that undertaking things without the motive or even meaning behind it, is confusing and just plain unfathomable. 'Burn' is a song of encouragement, as we are asked the question- who do we burn for and what do we put our time and energy in and is it all worth it in the end? 'Wasn't It Good' laments what could've happened if a friendship between two people turned into something romantic (but didn't), and though sad when I first heard it, I am reminded that this song affirms the relationship for what it was- a friendship. Not all friendships, often between two people of the opposite sex, have to be romantic, and often at times, if there is unrequited love involved in said relationship, then things can get complicated. 'Wasn't It Good' is a song of lament but is also a song of appreciation, of a friendship that may have turned sour, but was still good for the duration. 'If I Didn't Love You' speaks of unconditional love at its core, and reminds us all that if we love someone, be it family or friends, we see past their insecurities and idiosyncrasies, we put up with more than most people I'm sure. We see past what we initially think as weird; and love the person because we value their input in our lives, but most of all, we just care about them and their well-being. 'Show Me Heaven', originally recorded by American singer-songwriter Maria McGee especially for the soundtrack of the 1990 movie Days of Thunder starring Tom Cruise and Nicole Kidman; Tina's re-recording of this iconic song is near-flawless- at times I felt that the rawness of the original edges Maria's version of the hit a little ahead of Tina's, but only just. The song itself? A longing of someone, asking another to 'show' them heaven, a metaphor to show them a life that is as good and deserving and 'worth-it', a 'heaven-on-earth' scenario as we long for situations and circumstances where everything is in line and all our ducks are in a row. While this song can be a little idyllic for its own good, the very fact that the persona is asking about heaven, be it in a physical sense or a metaphorical sense, is a good thing.
'Now I Can Dance' was written by Tina when she was living in America during a time when she was propelling her career and moving towards stardom, as she justified and gave reason to why she was pursuing the things she was, and reminding people that she was ok being apart from her family, if only for a season, because she was pursuing something that she believed in. The song can nevertheless be a reminder that we all need to get to that place where we pursue something worthwhile- and it has to be worth it if we indeed move away from family for an extended period of time. On the flipside, 'Now I Can Dance' can still be a reminder that we don't have to move away from family if what we do requires us to work long hours and pursue something that will be of great benefit financially and career-wise, but will cost in a familial sense. 'Soul Mate #9' is a tongue-in-cheek song about a real issue- how we as a human race flippantly use the word 'soul mate' too often until it just becomes a word without meaning- and that in today's culture, 'soul mate' and its definition isn't what it used to be. Being soul mates now is about that 'connection' or 'spark', when in fact it should be about something deeper, sharing a life together and sharing the good and bad parts of ourselves, even in the moments when we don't want to showcase our real selves for whatever reason. The song reminds us that yes we can have soul mates, but the way that today's society uses such a word, people can by definition have more than one soul mate- even if said person you 'connect' to is in fact married! Tina further continues to relay to us powerful themes and songs that tug at our soul (no pun intended) as we delve deeper into the moral implications of these songs for the greater society in general- 'Dare You To Be Happy' is a song urging for more people to indeed be happy, and a reminder that happiness and the joy that exudes from you because you are content where you are in your life and you are comfortable in knowing who you are in spite of what is around you, will indeed become infectious and contagious (in a good way) to whomever you meet; while 'Symphony of Life' collides together Indian music with Middle-East undertones to create a song that celebrates life in all its twists and turns, and understands that the symphony which is life, in a metaphorical sense, is such that in a symphony, there are loud bits and quiet bits, there are slow arrangements and fast ones, there's the rousing and joyful and the contemplative. The song itself is a reminder that life itself is an ebb and flow, and that all we can do is just live our lives to the full, loving people and knowing our family and friends love us unconditionally no matter what. 'That's the Way a Woman Feels', the sixth and final single on the critically acclaimed album Don't Ask, reminds us all that if a love between a couple is true, then how it is personified by the man (or in the case of the song, the woman) is evidence of the love they have for each other. It is when you are in love with someone and truly love them for who they are that all logic goes out the window…and maybe that's ok. To 'walk through fire', metaphorically, for someone is something that only family and friends, and spouses will do for each other, and such a song as this is a reminder of this central truth.
While much of Tina's popular songs and her discography of compelling radio chart-toppers were from the period of the 1990s to early 2000s, Tina's music still compels us today, as she has unveiled to us 2 full length English albums since her rise to stardom in the 2000s- Reset in 2013 and Eleven in 2015 are the two most recent albums full of all-original material ever since 2001's Just Me (her Songs of Love and Loss albums in 2007 and 2008 are entirely full of covers)- and while most of these songs from her 2013 and 2015 albums aren't necessarily as popular, or even to people as memorable, as her songs from the past; Tina still has lyrical prowess and material in these albums that allow us to delve into the mysteries of love and life, as we've always done with Tina's material from the past. 'Love You Less', the first track from Reset, showcases a scenario where the persona is in a bad relationship that everyone else can see except for them, and that the more that they are in said relationship, the more calamity and chaos happens- and that loving someone less than before is indeed a feat that isn't as easy as people often think- to love someone first and then unlove them for whatever reason, takes a toll, and this song acknowledges this. 'Still Running' reminds us that there is hope on the other side of abuse, and that the persona in the song is declaring that they are 'still running' after the person who is abusing has stolen almost everything from the persona- it is a reminder that '…you took my freedom but I'm still running, you tore my heart out but it's still beating, you stole my beauty but I'm still glowing, these walls I've built up, you can't climb no more…'; while 'Only Lonely' is a confession of love and dependence on the other, that loneliness and a longing for the other person is at times even healthy, because it reminds people of a loving relationship that everyone should have. 'Reset All', complete with a violin undertone, speaks of the need for people generally to reset, to look at your life and take stock, and realise that if it isn't how you would like, then resetting and changing things up may not necessarily be a bad thing; while 'You Set Fire to My Life' is a love letter in song form for Tina to her family, an appreciation for steadfast unconditional love for all these years. Eleven follows on from Reset, and while the 2015 album isn't as well-known as her 2013 one, the 2015 album nevertheless has songs that are hard-hitting and poignant- 'Unravel Me' is a longing to be unravelled, to be laid bare and to have things stripped away that is hindering meaningful relationships, and is a reminder that often we need as Christians to allow the Lord God to unravel us for whatever reason, allowing Him to undertake His will in our lives; while a song like 'Overload' is a recognising and realisation that where we are at this moment isn't where we wanted to be, that we are in overload with all the worry and stress, the dashed hopes that what we have undertaken didn't take us to a destination that we initially thought it was going to do. 'I Want to Love You', the album's one and only single, takes a look at real life in the scenario that someone wants a relationship to work so badly, maybe even without knowing that said relationship will cause more harm than good. As Tina herself relays about the song, '…it speaks about being consumed and completely infatuated with someone but knowing they're possibly not right for you or that the relationship won't work despite how desperately you want it to. I think we've all been there at some point…'
Then there's the other songs that are different. The lesser known songs that people don't necessarily know. The covers. The songs created for just a greatest hits project. Songs that don't necessarily deem to be 'normal'. And Tina has created a lot of said songs…and that's ok. 'Unsung Hero' and 'Sixteen Years', both from In Deep, are lesser known songs from Tina, but both came on a lot in my Spotify playlist shuffling. The former is a track honouring the persona's close friends and family, declaring that they are unsung heroes in everyday life, while the latter is indeed a song of lament- that after an extended period of time of friendship, in this case 16 years, communication is cut for whatever reason. The song is a song of dealing, a song of recognising feelings and wanting to know why- it is raw, and that is why Tina herself is one of Australia's most vulnerable female artists of all time. 'I Wanna Know What Love Is', already a hit from the band Foreigner (and also on In Deep), is given the Tina Arena treatment, and since such a time of recording, the song itself, at least for me, is attributed to Tina even before realising that she never wrote it in the first place. 'Italian Love Song', written and recorded especially for Greatest Hits 1994 – 2004; gives to us light acoustics and a flavour and atmosphere of Italy as Tina sings of how the Italians and just people outside of Australia, see love and respond to it; while 'Never (Past Tense)' is a remix song through and through, with Tina collaborating with The Rock Project to deliver a song that puts a relationship in the past, not dwelling on what once was but rather moving forward in the funny game of life.
Cover songs are in fact all the rage these days. Everyone's covering everything, thanks to youtube now. But way back when Tina's albums Songs of Love and Loss Vol. 1 and 2 were released in 2007 and 2008 respectively, there wasn't youtube readily available. And thus, songs on Tina's cover album were as much important back then, as it was to remind us that covers can still be as beautiful and poetic, powerful and poignant as the original songs. 'To Sir With Love' (Lulu), 'The Windmills of Your Mind' (Dusty Springfield), 'Everybody Hurts' (REM), 'Wouldn't It Be Good' (Nik Kershaw), 'Your Song' (Elton John), 'Every Breath You Take' (The Police) and 'Both Sides Now' (Joni Mitchell) are all just some of the many, many covers that Tina has undertaken- and is a great way for someone to branch out into listening to new music- and hopefully listen to the artist as well. All in all, a good stab from Tina in the covers albums- one that for me will pique my interest in listening to other songs I may not have heard before from said album…and that in and of itself is something that should be celebrated.
Not only has Tina Arena influenced the world of music, but also in aspects other than music as well. Vocally Tina has often been described by many has having a voice that is of the world's envy, while accolades and respect for Tina's vocal ability come from all corners of Australia, with artists like Delta, Ricki-Lee Coulter, Anthony Callea, Birds of Tokyo and Darren Hayes, all praising Tina for her work and artistry. She has heavily been involved with the production and judging panel of Young Talent Time, such a program that she herself was discovered all these years ago, while she also receives a great honour in being Australia's all-time greatest female singer in an industry poll conducted by The Herald Sun. Mind you, also being inducted into the ARIA Hall of Fame, as well as being elevated to the Order of Australia- for service and music to the wider community, is not bad as well. Her memoir Now I Can Dance was released not too long ago, and catalogues her journey and what she has learnt, while Tina herself supports a lot of charity that reminds us all that artists all have a human side to them, one they often show as much to the public. An official patron for the organisation Soldier On that impacts and affects ex-soldiers from the military; Tina continues to impact her community by covering the famous song 'The Things We Do For Love', and now in 2019, lending her vocals and her presence for a 9 hour Bushfire relief concert in Mid-February 2020.
To say that Tina's music and her demeanour and presence, has impacted people not only on a collective society level but individually and personably, is indeed an understatement. Tina and her music; is by far one of Australia's highest crowning achievements in the years she has been active in the industry. Her songs have connected with people all around the world, myself included; and is a reminder that connection to a song is indeed important. Though not as prominent in the industry now, her music will continue to impact and affect, continue to be poignant and challenge whomever hears her music, about the status quo and what should be done about things observed in life that people don't want to see eventuate.
Does Tina Arena make the list for you all when you write your own 'Best Influential Artists of All Time' list? Is there any song (other than 'Heaven Help My Heart', 'Sorento Moon' and 'Now I Can Dance') that has impacted you on your journey through life thus far? Let us know in the comments. Till next time!