Another week (or so) gone, another best of post. Sounds about right? Yeah, I reckon so too. It is nearly towards the end of the year, and while during December, many movies are releasing just in time for Oscar period, albums tend to be winding down releases, in the Christian industry at least. So I guess it's fair to say that my top 30 albums of 2015 probably won't change between now and a month from now…if they do change, I'll just amend it in the comments of this post. Now, without further ado, here's my favourite 30 albums of 2015. May you have many happy hours listening to great music and enjoy the remainder of 2015.
Top Albums of 2015 (1 to 15 with quotes/descriptions):
1. Natalie Grant: Be One
If this is what Natalie has given us in Be One, then I'm sure the best is still yet to come for this artist who has inspired millions of people around the world to 'be one' in the communities, both local and global as we as Christians are inspired to be more Christ-like in all that we undertake. One of her strongest albums, lyrically and musically, to date; Be One is an album that I'm sure will be monumental in the lives of many, mine included, in the upcoming weeks and months ahead.
2. Josh Wilson: That Was Then, This is Now
A lyrical masterpiece from start to finish, Josh's poetic nature in writing songs is what has drawed me to his music in the first place. With a singer-songwriter atmosphere akin to other artists like Steven Curtis Chapman, Nichole Nordeman or Andrew Peterson, Josh has continued to deliver a plethora of musical themes of genres to present to us That Was Then, This is Now, as we are reminded that our past cannot hold us down from what and who we're called to be in this moment and moving forward. Unique in every way imaginable, this is an album not for the casual listener just wanting a song to hear on their road trips- this album requires serious attention, with the themes its dealing with.
3. Fireflight- INNOVA
Ten years later, and a vast amount of #1 hits and singles, we have seen the band grow musically, lyrically and now stylistically, as we see how a shift in the band's musical genres can not only be a unique and different thing, but also remind us all that bands forever change, and that relying on a band to stay constant musically throughout their whole career is like waiting for something that is a lost cause. Having said that, Fireflight have done a tremendously wonderful job at creating INNOVA and all its 12 songs.
4. Building 429- Unashamed
Since debuting their label album in 2004 (and moving between three labels), the presence of Building 429 and their heartfelt songs are only going to continue with Unashamed, their most refined, powerful, impacting and compelling album of their career so far. With comforting yet confronting lyrics and edgy musicianship,Unashamed declares the timeless truth of us being unashamed of the gospel, yet never losing the reality of how sometimes life is hard and isn't always rosy and peachy as the typical Christian life is often described as. One of Christian music's most enthusiastic vocalists, Jason Roy and Building 429 continue to encourage us with songs fit to sing out in whatever occasion.
5. Julie Elias- Unbroken
While still relatively new compared to seasoned veterans like Francesca Battistelli, Kerrie Roberts and Natalie Grant; the album is great production-wise. With powerful drums and a vocal that I reckon is one of the most underrated in the Christian indie music industry; Julie's new album is one to treasure if you are a fan of indie worship music, CCM, pop, or a combination of the three. With an overarching atmosphere that harkens back to the 1990s, Julie's unique representation of the songs shows us that there can be a place where CCM and 1990s style music are married and it works.
6. Aaron Shust- Doxology
While at times the album may feel a little too raw for my liking, like there's something missing (Aaron does have a more unpolished quality about him compared to artists like Bethel, Hillsong or Chris Tomlin); Doxology is by far one of my favourite albums from Aaron ever since his 2009 Take Over. Released on what is considered one of the busiest months of Christian album releases, Aaron continues to deliver biblical truth after truth as Doxology shoots to being one of my top 5 albums of the year so far!
7. Lauren Daigle- How Can It Be
With such poignancy and heart at the age of 23, Lauren's ability to bring a song to live with her passion and heart is something that makes her debut project How Can It Be something special, making this album one of my favourites. From the first single of the album "How Can It Be" that was a major hit during 2014, to the cover of Crowder's "Here's My Heart" and the CentricWorship hit "Come Alive (Dry Bones)"; this young Louisianan native has delivered an album worthy to be revisited time and time again as the months of 2015 progress!
8. Kevin Max- Broken Temples
While most of the album was penned (or even recorded) prior to Kevin's departure from Audio Adrenaline, it still has a sound akin toKings and Queens, and reminds us all that Kevin still has a lot to offer musically and lyrically in years to come. Diverse as we hear sounds from pop to rock, worship, dance and 80s style music; this is an album that stands out for all the right reasons. From "Infinite" to "Good Kings Highway' and "When We Were Young", Kevin's songwriting and lyrical flawlessness creates a moment of realisation that out of something so left field (leaving AA) can bring about something so unique, powerful and hopefully life changing for many who listen (Kevin's new album).
9. Letting Go of Perfect- Karyn Williams
Karyn Williams's second album is a long time coming (3+ years), yet the wait is well worth it, as the diversity of Letting Go of Perfect continues to assert Karyn's relevance in a CCM industry that is continuously evolving. Artists come and go, and sometimes artists that make a big splash with a debut album sometimes fall into oblivion. So to travel through the sophomore slump with such grace and emotion that is presented in this new album is a feat in and of itself.
10. Third Day- Lead Us Back
What can I say about the album and band that I haven't said already? Fans of the band will enjoy the album. Newer fans will also love this album. And I'm sure fans of music that may not necessarily be within the same genre or style as Third Day may also appreciate this album
11. TobyMac- This is Not a Test
At a ripe young age of 50, Toby has no intention of slowing down, as this new album stands tall both objectively and subjectively. One of my favourite albums of Toby's ever (alongside Tonight and Portable Sounds); it is Toby's eclectic and comprehensive range of musical genres and styles that further enhance my love for *THIS IS NOT A TEST*. With a whole bunch of collaborations; this is a perfect gift for anyone who is a TobyMac fan, or even a fan of music in general. From pop, to worship, to rock, rap and hip hop; Toby's latest has something for everyone, as this standout in August 2015 is sure to give him a nomination of sorts in 2016?
12. Finding Favour- Reborn
Gotee Records continues to deliver as Finding Favour continues to assert why they are one of the most underrated artists within the last few years. Signed to a label with other artists like Jamie Grace and Capital Kings, Finding Favour's soulful music emphasis with a similar musical leaning to 33 Miles, Crowder, All Sons and Daughters and Newworldson will certainly garner fans who love ballad music with a keyboard and vocal prominence. From 'Cast My Cares' to 'Be Like You', this album is a joy for anyone who listens.
13. Stars Go Dim- Stars Go Dim
What can I say about Stars Go Dim that I haven't said already? That it's about time they are signed to a label? That their musical and vocal abilities are similar to that of Abandon, Royal Tailor, Luminate, Satellites and Sirens or Phil Wickham? With such comparisons to these artists, the band are sure to gain more respect and anticipation, as their first album on Word Label Group is as enjoyable as it is heartfelt. An album experience by a debut artist I've never enjoyed so much compared to others this year like NF'sMansion and Lauren Daigle's How Can It Be, this self titled album from a band that I'm sure will be popular in a few years time, is one that is arguably one of my favourite albums of the year. In my top 10? Most likely.
14. Joy Lippard- Set Free
What Joy has done on this 11 track album is something unique and different, and as each song is presented in a way that reminds us all about the issue of human trafficking, each melody does have some practical and personal applications. From the powerful title track to "Carry You" and the motivational "Dreams"; this album is one of my favourites from an indie artist this year, and a certain purchase if you enjoy similar artists like Rebecca St. James, Nichole Nordeman, Kari Jobe or Jaime Jamgochian.
15. Jonathan Thulin- Science Fiction
Science Fiction is by far my favourite album from Jonathan, and one to catch if you are fan of pop, worship, EDM, and any other genre, or anyone who longs to hear something new and different compared to whatever is on the radio currently. With a whole lot of collaborations, it's hard not to pick a song and start- with guys like Derek Minor, Kevin Max, Tauren Wells, Moriah Peters and Manwell Reyes attached to this project, Science Fiction ought to have its appeal across a variety of music genres. From the catchy title track to the vulnerable "6 Feet Under", Jonathan can only travel from strength to strength.
Top Albums of 2015 (16 to 30 without quotes/descriptions):
16. Tim Hughes- Pocketful of Faith
17. Exhale- Plumb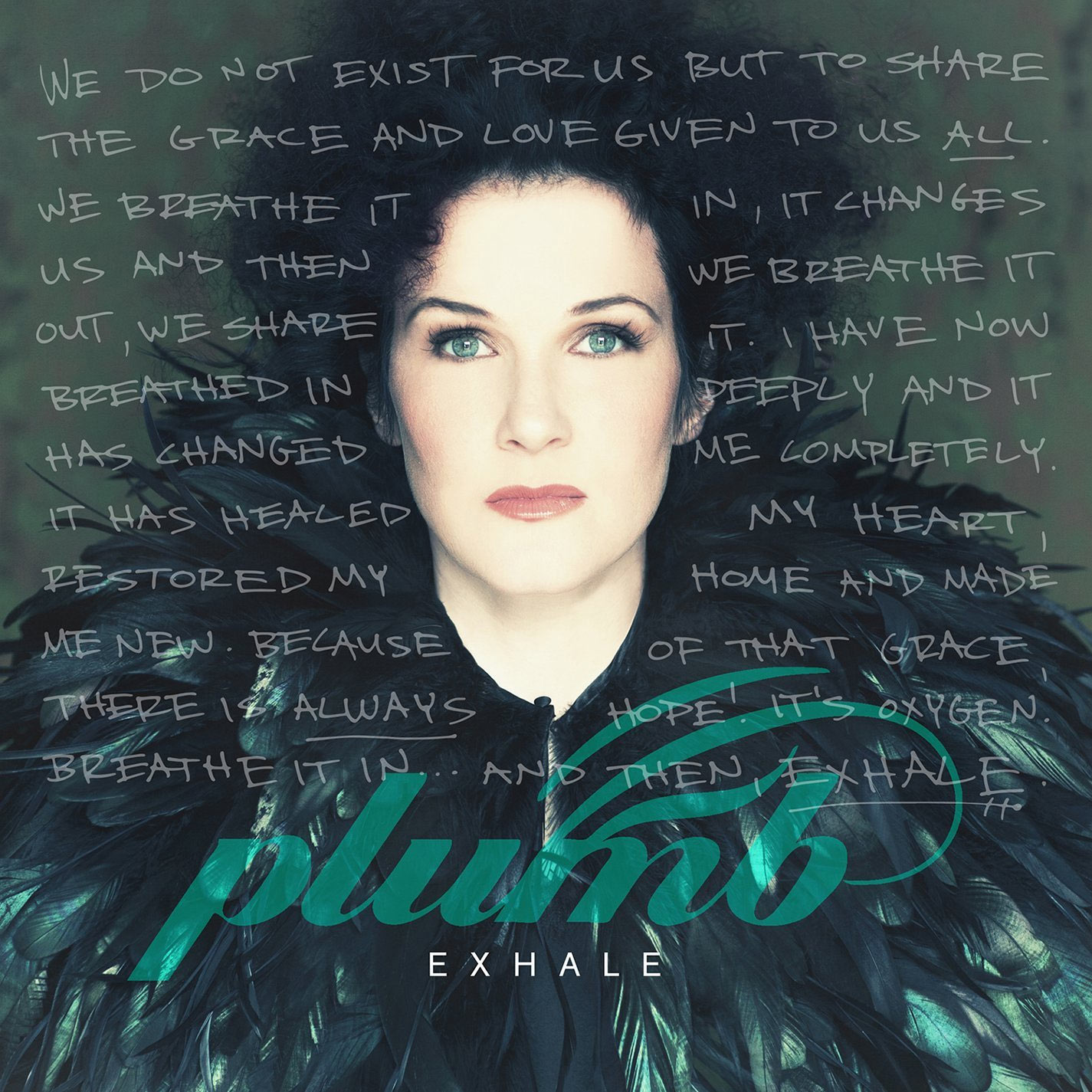 18. I Am They- I Am They
19. Diamonds- Hawk Nelson
20. Sound of a Living Heart- JJ Heller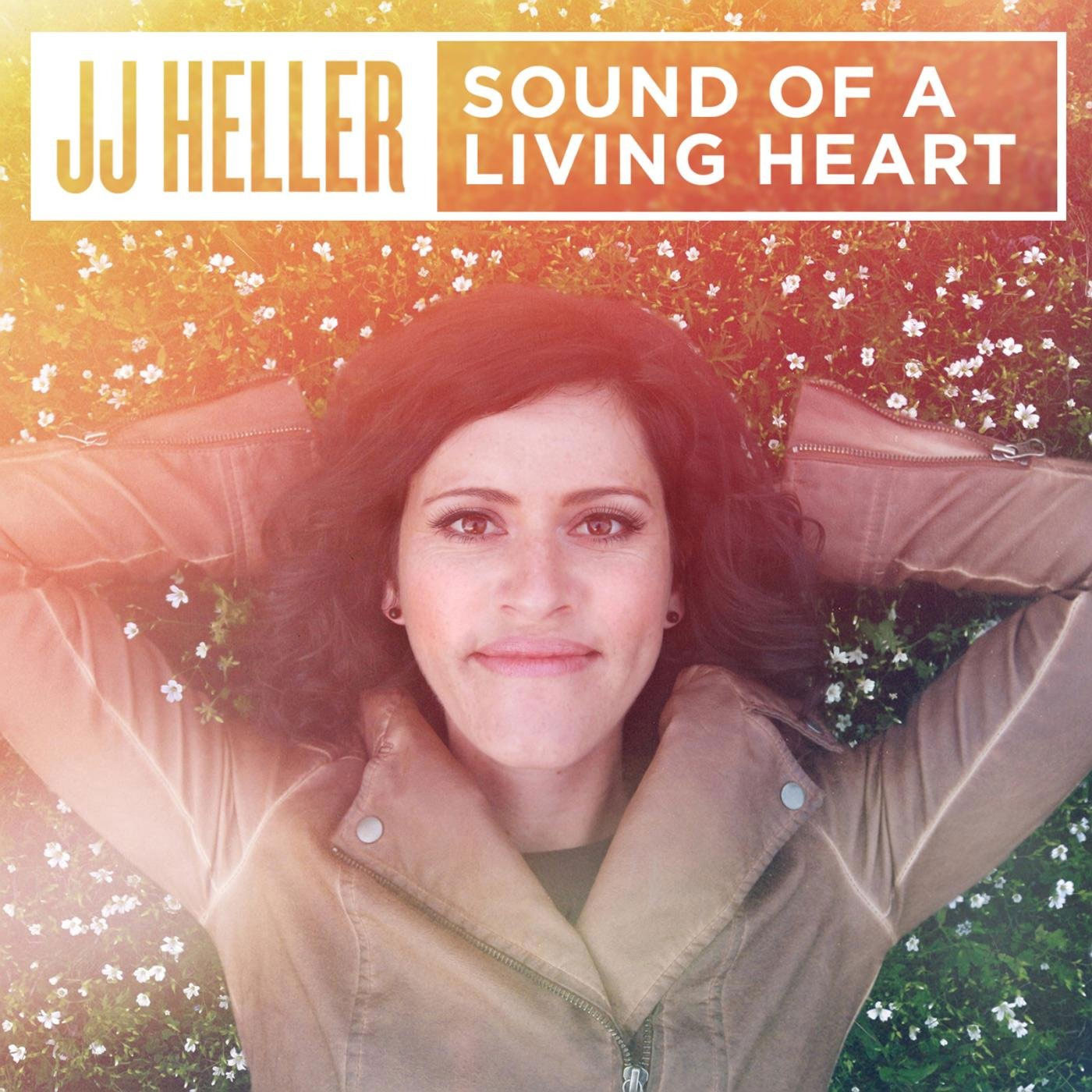 21. Awake Our Souls- Tim Timmons
22. I Will Follow- Jeremy Camp
23. Sound of the Saints- Audio Adrenaline
24. Mansion- NF
25. Just Sing- Amber Nelon Thompson
26. Church Songs- Vertical Church Band
27. Live Forever- Matthew West
28. Crystal Clear- David Dunn
29. No Turning Back- Brandon Heath
30. The Maker- Chris August
There you have it. My favourite 30 albums of 2015. Any album stand out to you? What are your favourites? Sound off in the comments, and be sure to check back in a few weeks to check out best-of lists by other writers on this site. Til next time.