I know it's only September, but sooner or later, the year will be over and then I would've needed to at least have a list at the ready, to have 1- whatever of songs, EP's and albums that were my standouts throughout the year. So I started to think, and compose a list. And Part 1 releases today! (don't worry, the next part isn't due for a few weeks…). In this special post, I will unveil my favourite 10 EP's 2015 has to offer. While the year isn't certainly over (3 months to go), most, if not all of these 10 EPs, are so great that even if another EP were to release that I was fond of, it probably wouldn't even be in my 10 anyway…then again, who knows. Anyway, enough preamble. Here's my top 10 EPs that have made a great impact on myself spiritually and in terms of enjoyableness.
Nichole Nordeman- The Unmaking
To be unmade and broken isn't necessarily a bad thing, as what this EP suggests. Nichole shows in all these 6 songs that sometimes its even necessarily for us to be at the end of our rope- so for us to realise that God clings onto us, even if we don't cling to Him during these times. With around a 10 year wait for something new from Nichole, this is certainly and definitely worth the wait, from an artist that's certain to leave a wonderful and much-respected mark on not only the CCM industry but on the music industry as a whole whenever she does move onto another area if God calls her to do so.
Zealand Worship- The EP
Previously the bass player in the now Michael Tait fronted Newsboys, Phil's energetic personality and quirkiness is what makes Zealand a four-piece outfit certain to be unique and popular as the months continue to roll on…Standing at 7 tracks, Zealand's debut offering of songs is something to remember and to continuously play on your music player for hopefully months to come, as Phil and the band present something standout and powerful. While Phil wasn't necessarily a worship artist even when he had his own solo career, Zealand nevertheless is one of my favourite new artists currently, alongside I Am They, Lauren Daigle and newcomer Schyler Dixon (sister of Colton Dixon).
Kaleidoscope- Kaleidoscope EP
7 songs and 24 minutes later, Kaleidoscope have shown us what a debut EP from one of CCM's up and coming artists sounds like, and while they are still indie, their quality production and layered vocals are what will make this duo much sought after by record labels in the upcoming years ahead. Passionate and emotive, enthusiastic and encouraging, both Cammie and Natalie deliver an EP that is to be enjoyed by men and women, young and old, alike.
Jonny Diaz- Everything is Changing
Jonny Diaz has always been such an artist that always writes honest music, regardless of what the theme of the song suggests. Whether he is on INO Records, independent, or now currently on Centricity Music; Jonny's music has always been the same, and the same can be said of this new EP. One of the most pop/country/acoustic albums I've ever heard from Jonny, ever since Jason Gray's Post Script way back in the first half of the year; Jonny's heartfelt message of being humble, real and honest before the Lord is something for us to take notice of, as the overarching theme of sitting before God and allowing Him to work in us as He sees fit is something we all must be believing on a continual basis.
One Sonic Society- Make a Way EP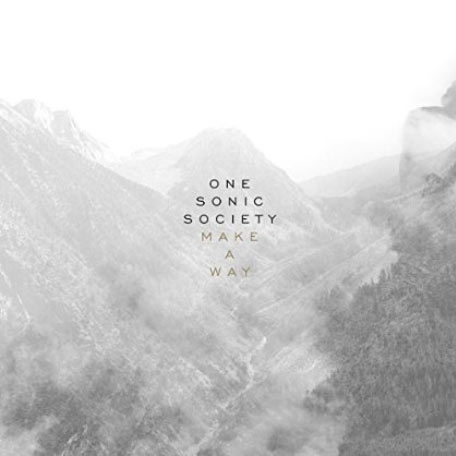 Unique in the sense that most of these tracks have been recorded before by popular worship artists (however these are not covers as Jason Ingram has written all of these tracks as well!), but now recorded in a different light, this 6 track experience has left me salivating for more and more of God's presence. The longing and heart for Jesus is evident in the band, and Jason's vocals in his delivery of fan favourites such as "How Can It Be" (recorded by Lauren Daigle), "Great Are You Lord" (recorded by All Sons And Daughters), and "Make A Way" (recorded by Desperation Band); has me sure of this modern worship band's prolonged success in the years to come.
Mia Fieldes- Ashes EP
Song accessibility- that is what Ashes is- a 5 track EP that can be enjoyed by people of all ages, and of all denominations of Christian faith. With Mia delivering arguably one of 2015's best vocal performances so far, we see 5 tracks that could easily be one of my favourite songs of the year so far, depending on the day and how my mood is. While the only downside is that the EP was over very quickly (hopefully a full length album in the future?); it is songs like "Fearless", "Live and Breathe" and "If I Have You" that make me continue to enjoy and love worship music.
SHINEBRIGHT- Only You
SHINEBRIGHT has showcased the power of being in a group of two, and how the music that results is different to that of being on your own or even in a band. While the EP is a tad short, the energetic nature of each song and its remix makes up for it. The EDM/worship backdrop of the EP is unique and different, and something that'll hopefully encourage listeners to take the plunge and give Only You a listen.
Jason Gray- Post Script
Weaving together 9 songs full of promise, power, prowess and poignancy; it is the humble truths spoken to the listeners that'll hopefully draw listeners into a place of relaxation, transparency and enjoyableness when they hear the songs. A heartfelt songwriter if ever you have found one, Centricity Music is a great fit for an artists whose 2014 album (of which Post Script is based) is one of the most raw and honest releases I've heard in a while.
Lexi Elisha- Drowning in Love
With the topic of searching for love being relevant in today's society, I believe that this EP is needed for listeners to dwell on now more than ever, in this time of uncertainty around the world. Lexi's integrity and creativity in this release cannot be denied, and she shines through in these songs. It's definitely plausible and likely that Lexi will propel into stardom and popularity in the near future, maybe by signing to a record label… so, look out world, Lexi is coming, and hopefully bringing people to Christ in the process!
Keeley Reed- Let a Little Light Out
Keeley brings us a powerful moment that is all too briefly finished in a flash as these 4 songs paint us a picture of God's grace in the most difficult of situations. Relatability and a powerful voice, Keeley's EP is one to enjoy if you are a fan of similar artists like Yancy, Ellie Holcomb or Canadian duo Love and the Outcome. While not that familiar within the mainstream section of CCM; it is only a matter of time before this songstress delivers melodies that'll be heard by many around the world.
EPs that missed out- Hillsong Y&F (This is Living), Love and the Outcome (OceanWay Sessions).
So there you have it, my favourite EP's of the year (and most likely, by the end of the year, the list probably won't change). What has been your impacting EP's of 2015 so far? Any EP's from my list made an impact in yourselves physically, spiritually and any other way? Let us know in the comments. Stay tuned for the top 30 albums of the year releasing on the site in November. Sound off in the comments. Til next time.