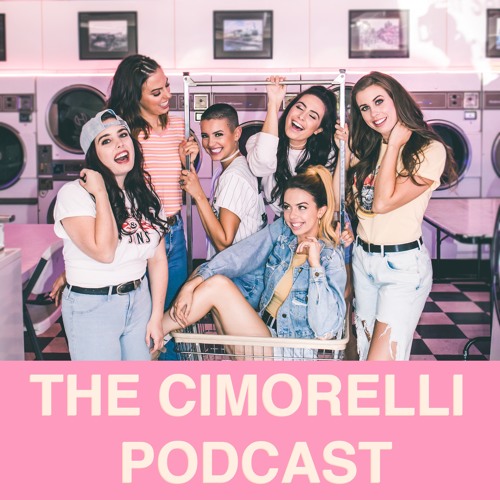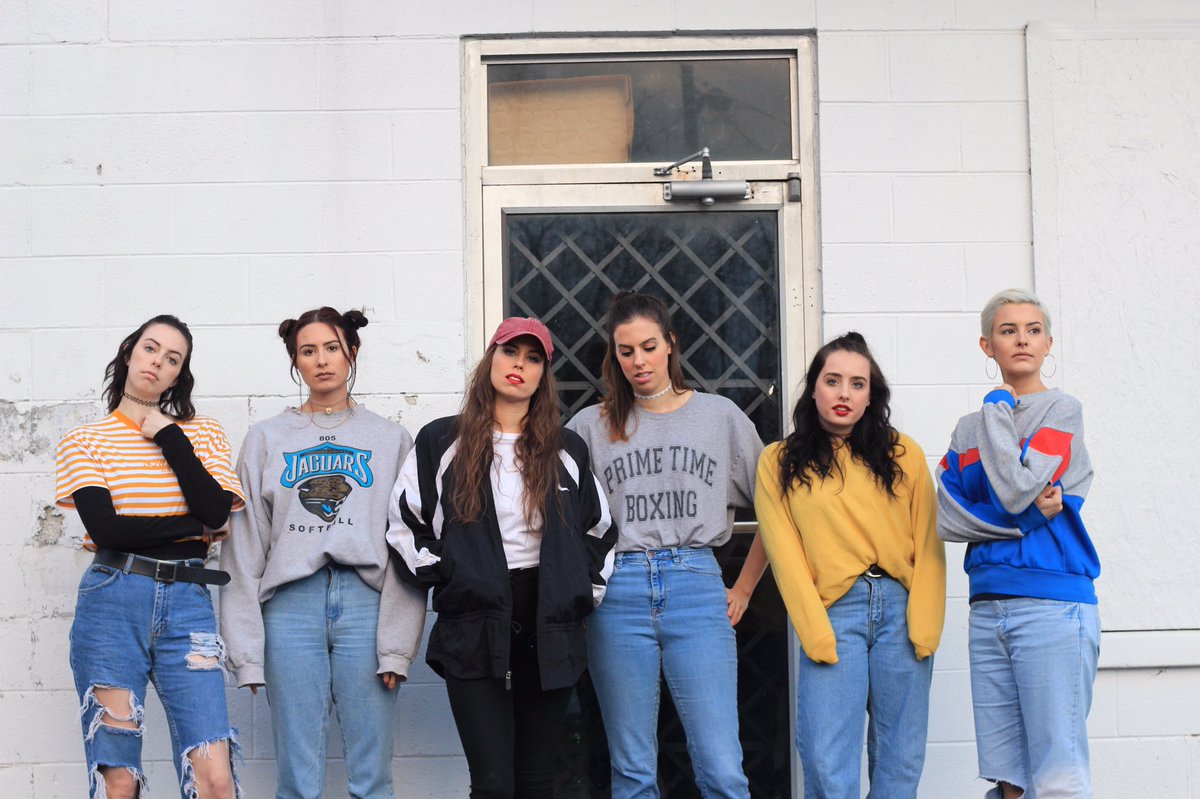 Youtube
Season 1 Air Date: November 6th 2017 – February 19th 2018
Reviewed by: Joshua Andre
The Cimorelli Podcast (Season 1)
Starring: Christina Cimorelli, Katherine Cimorelli, Lisa Cimorelli, Amy Cimorelli, Lauren Cimorelli, Dani Cimorelli
I must admit, when we (Jon and I) first started this blog around 4 years ago, we envisioned (and the domain name is proof of that) that we would post 'inspiring media' every single day of the year- and if not every single day, then almost every single day. Not just music reviews, but other material as well. Movie reviews, TV show reviews, book reviews, inspirational blogs, posts about Bible verses of the day; and other things that were meant to build people up, encourage them with their walk with Christ. And for the better part of 2014 (where we were both in between jobs) we tried to excel at everything, with moderate success. Writing reviews of music was easy- it was what we knew, and from what Jon and myself learned about reviewing at our previous sites (Indie Vision Music and Christian Music Zine respectively) we applied to 365 Days Of Inspiring Media. Writing reviews of TV shows and movies was more challenging , but we gave it a go, with us covering shows like Finding Carter, Matador, Once Upon A Time, Rush, Legends (with Sean Bean, not the DC superhero show, which hadn't debuted yet!), Agents Of Shield, and The Lottery; as well as films such as Mom's Night Out, God's Not Dead, The Song, The Perfect Wave, 23 Blast, Chef and X-Men Days Of Future Past. As for blogs, I think we had an entry a day for a different day of the week (Message Mondays, Throwback Tuesdays, Worship Wednesdays, TV Thursdays, Food Fridays, Futuristic Fridays, Sentimental Saturdays, and Top Tens on Sundays), which worked pretty well up to a point. In between all of these posts were email interviews we conducted with music artists, actors and directors- and all in all it was a good site. Still is.
But then we opened up a café, which required our entire effort, and our focus shifted. Reviewers left our site and soon it was just Jon and I. Every spare moment that we could review; we chose to review music (as it was the safest, easiest option!) over TV and movies. Our plans to write our first book review kept being put off later and later and later (and still unfortunately hasn't come to fruition!), and a number of our blog series were placed on 'hiatus'. Fast forward til now, where our site is 1 year into its second lease of life (We renewed the site last year for three more years!), and we have decided, as one of our New Year's Resolutions, to consciously make an effort to post a variety of content on the site. Not just music reviews. Not just 'Message Mondays' or 'Top Tens' blog posts, which were more frequent at the time. Just whatever is on our hearts that God is calling us to do. Sure we have the same time, and work at the café is demanding and heaps time-consuming, but I believe that there is no better year than this year to start making the changes we want to see on the site. It's time to stop talking and start acting. And while these changes have been evident with the new weekly personal, vulnerable and revealing 1 year project "Flashback Fridays", it's time to review a new 'TV series'.
When we previously reviewed TV shows, we'd do reviews a few episodes at a time, but given the volatility of the TV market in the US (as right now some shows are cancelled when they should have been renewed, and some shows are renewed when they should have been cancelled!) and the fact that right now, my brother and I have literally no spare time (except for scheduled days off throughout the year!); let me introduce you to a series, that has finished its first season, that I hope you all can benefit and gain something positive from the series. Lasting 15 episodes long, and debuting on Youtube last November is the first season of… The Cimorelli Podcast.
Now, if you have been following our blogs and posts for the past year, you may already know who Cimorelli are, and what they're all about. You may already know their values, beliefs, morals, and what they stand for. But for the uninitiated, you can read all of our posts right here. For all of you though, let me tell you that you are definitely in for a treat. The Cimorelli Podcast is not scripted, and not a documentary; but it's a podcast 'TV show', where the 6 sisters every week sit in a studio and talk about life and various other topics, with each episode inspired by a song on their 2017 album Sad Girls Club. We reviewed Sad Girls Club (which you can read the review here!), and let me just say that from this album, as well as their previous albums Alive and Up At Night; I reckon Cimorelli is probably one of the most talented and inspiring artists right now in the mainstream media.
Cimorelli are Christians covertly spreading Jesus' love, yet they're not as famous as other mainstream acts, partly because they aren't on a label. Yet their constant interactions with fans, their facebook livestream chats, their consistent youtube videos they upload (3 a week!) as well as the podcast (of which Season 2 starts in April!) has me in awe. They're super busy, yet they're humble, and they love doing what they do. It's rare in the music industry to see artists like Cimorelli who are well and truly happy, and one reason why I reckon you should all watch The Cimorelli Podcast, is that it will give you a deeper insight into the stories behind the songs on Sad Girls Club, as well as a deeper look into each of the 6 girls' individual lives, the things that make them tick, and what inspires them to live every morning. There are also several 'segments' in each episode, or every second episode, and while presenting us with a format/layout of how each episode of the show is structured; The Cimorelli Podcast also dives deep into each girls' personality, and makes us realise that these girls are going to change the world, and one day every person will know their name. I'm not going to give you all the names of each of these segments (seriously, where would the fun in that be? There are some things that need to be shrouded in mystery just a little bit!), but what I will say is this- this podcast is so engaging and refreshing, that when each episode was first uploaded, I watched these videos before my usual TV shows (the DC Arrowverse, Blacklist, Lethal Weapon, Once Upon A Time). Yep, they're that impacting and life-changing!
Because Cimorelli are a sibling band, even if they break up in the future, they're still going to be in each other's lives, and there will always remain a possibility that they can reunite for future albums and tours. So this band is a name that will be around for a long while yet, so what are you all waiting for? Season 1 is already on YouTube, so I suggest you drop what you are doing and start watching. In order would be preferable.
Did season 1 of The Cimorelli Podcast leave a lasting impression on you? Did any themes in the episodes speak to you, and which was it? What elements of the show are you enjoying and looking forward to?
Are you looking forward to season 2 in April? Did God speak to you in any way about Himself or yourself?
RIYL: The Wally Show (Way-FM), Hope Breakfasts with Sam and Duncan (Hope 103.2), The Love Good Podcast, The Full Circle Music Blog
Favourite episodes: Last Summer, Ok I guess That's It Then, Wrong, Who Told You
Rating: 5/5 (based on 15 episodes)