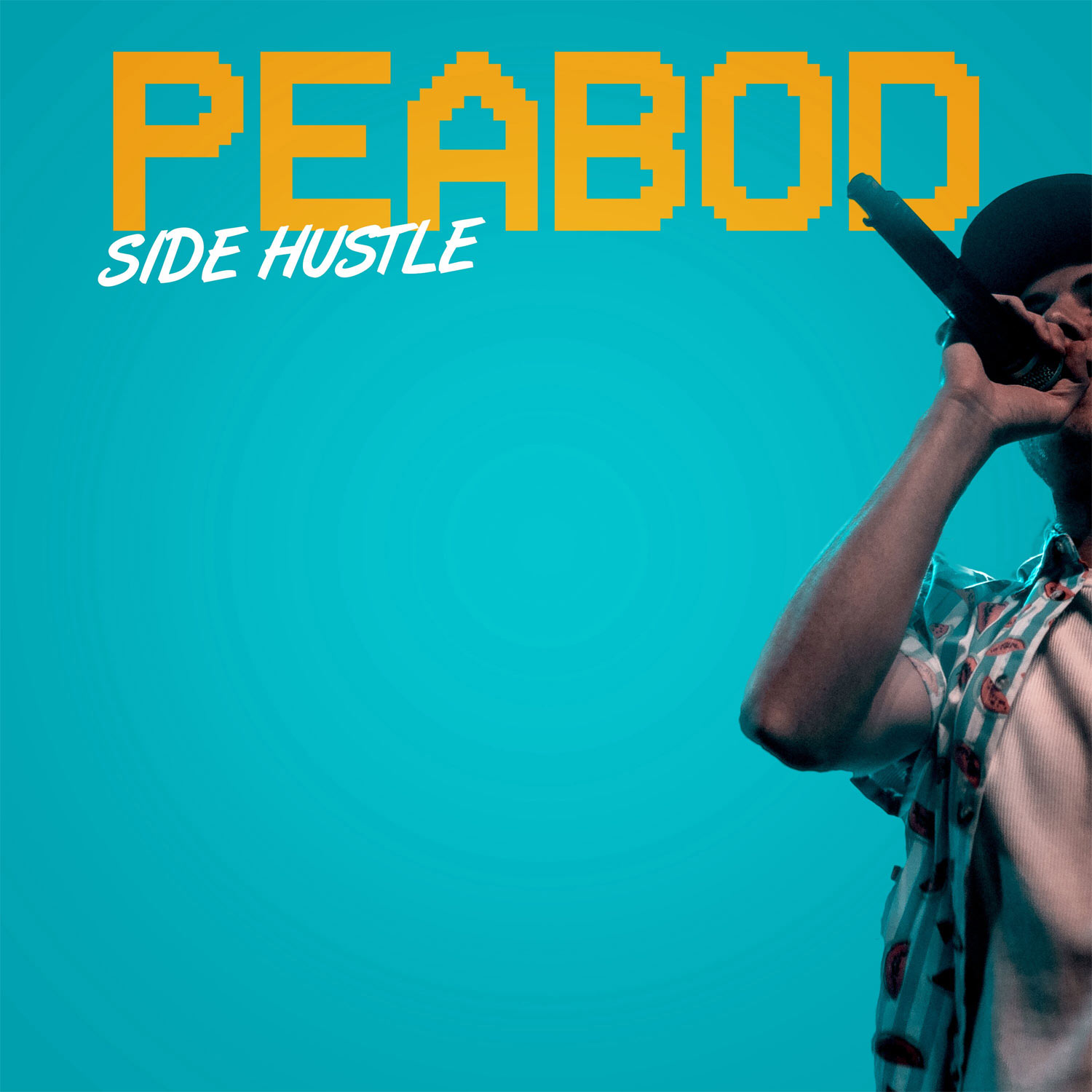 Centricity Music
Release Date: March 22nd 2019
Reviewed by Joshua Andre
Peabod– Side Hustle (Single) (Amazon mp3/iTunes)
Track Listing:
Side Hustle
Last month I took the plunge and listened rapper Peabod's debut album Healthy Snacks– and after giving the record an unexpected high review, I went off and check out both of Isaac's new singles "Anti-Social" and "Left Out" as well. I concluded that these songs were crazy awesome and that Isaac is a pretty ingenious songwriter (don't believe me? Check out both of the reviews I wrote about Peabod here and here!); and that Isaac is one of the best rappers in my opinion of this generation (and maybe destined to become the next KJ-52!). I reckon that he's sure to release a new album this year (at the rate he is going, which could turn out similar to how For All Seasons, Branan Murphy, Battledrums or Apollo LTD are releasing their new singles!); but if you can't wait until whenever it releases, then never fear, cause PEABOD has another brand new single!
"Side Hustle" is your typical summer pop song- and the fact that Isaac raps brilliantly here is an added bonus. Not a 'Jesus' type song, one could be confused and think that Isaac is backsliding in his faith, but I reckon that this is a healthy alternative for whatever is on mainstream radio right now. As Isaac passionately reiterates that he works two jobs, but he's always happy because Jesus gives him strength to keep going and to do each job to the best of his ability and to glorify God; we are met with a summer jam that is catchy yet also has a meaningful message attached. These type of songs are rare these days- but thankfully Peabod has brought together thought-provoking with cheerful and bouncy; and creating something extraordinary- something unique that we must listen to!
"…'Side Hustle' is close to my heart for a couple reasons. The first is that it's my current reality! In addition to music, I have a full time job with an amazing team that I work at 40 hours a week. The second reason is that this song celebrates all the awesome, scrappy parts of having a side hustle. I'm lucky to have two jobs that I love, but keeping up with both is definitely a challenge! My hope is that this song would encourage anyone who is side-hustling to keep at it. Some of the best artists and business people started out chasing their dream as a side hustle. So keep going! You never know what might happen!…" So…after listening to Healthy Snacks, "Antisocial", "Left Out" and now "Side Hustle"; do you reckon PEABOD has encouraged me to listen heavily to rap and review all of the other Christian rap albums this year? Nope…just Isaac's music and 'happy rap' like Hollyn and Steven Malcolm. But the inescapable truth that PEABOD will be big this coming year still remains. So what are you waiting for? Let's dive in and be antisocial together so that we're not left out together, while we do some side hustling on the side. Let's also eat some healthy snacks too! Chocolate coated fruit anyone? What about a dairy free and gluten free chocolate cake?
Score: 4/5
RIYL: Lecrae, Group 1 Crew, KB, Andy Mineo, Steven Malcolm, Hollyn, KJ-52, Propaganda