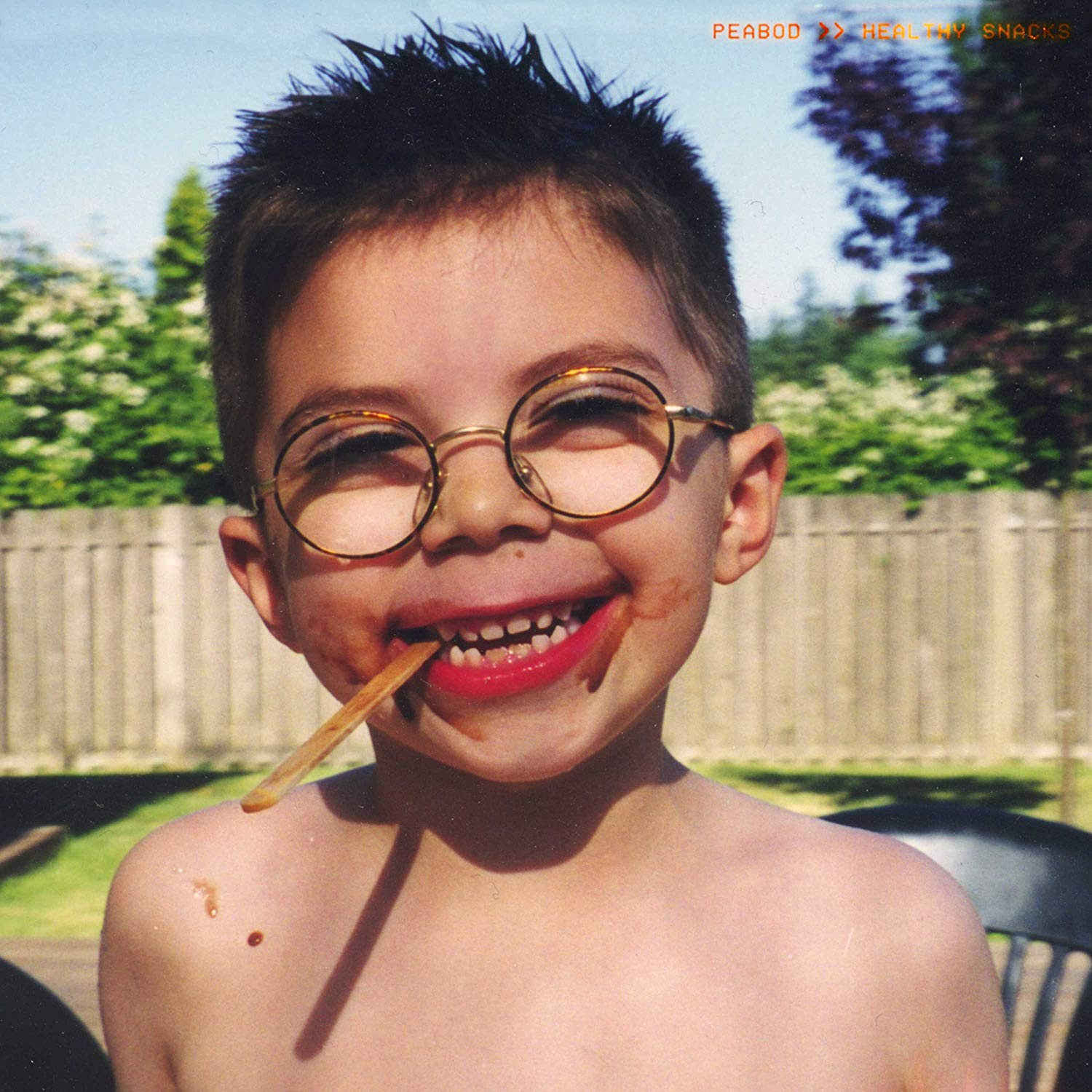 Centricity Music
Release Date: June 22nd 2018
Reviewed by: Joshua Andre
PEABOD– Healthy Snacks (Amazon mp3/iTunes)
Track Listing:
A PEAceful Introduction
Summertime [feat. Jacob Weaver]
Summer Of Fletcher
Roommates [feat. Roommates]
Dang!
Ok [feat. Hollyn]
Shoot From The Hip
Dreamin' [feat. Jacob Weaver]
Hat Hair [feat. Sky The Pilot & Oweshin]
Steady
Sweet As Coca-Cola
A PEAceful Outroduction
Isaac Peabody, known professionally as PEABOD, is the recent signing to Centricity Music. And on a label that houses artists like Lauren Daigle, Jason Gray, Carrollton, Andrew Peterson, Jonny Diaz and Plumb to name a few, the rapper definitely does not fit, and is seemingly out of place. Yet from the calibre and quality of PEABOD's debut album Healthy Snacks which released last June, it's clear that Isaac isn't letting pre-conceived ideas weigh him down, and is delivering songs that push the boundaries of what rap music, or even Christian music, should and can sound like. Now I don't know about you, but I can safely say that rap isn't really my preferred genre. Sure I can appreciate a few songs here and there, however me listening to a full length of rap music? I didn't know if I could handle that. But today I took the plunge- and I'm wondering why I didn't do this sooner. Healthy Snacks is like a summer pop album- except it's rap. If Lecrae, KB, Andy Mineo and Aaron Cole are similar to Arrow on the CW, then PEABOD is like The Flash or Supergirl- light in tone, yet still impacting and inspiring in delivery. Isaac's songs have this year quickly shifted my line of thinking (as his 'brand' of rap is the kind of happy, summer-vibes rap- ironic that I'm listening to this and reviewing this in the summer in Australia!), as I am met with a young man of God who is bringing hope to the nations in everything God has set out for him to do.
The 12 track overall surreal musical experience opens with the 2-and-a-half-minute intro "A PEAceful Introduction" where Isaac cleverly and skilfully uses rap to introduce himself, give us a bit of background on his life and his story and let us know that he wants for us to be happy when we're listening to his 'healthy snacks'. A fun way to start the project; "Summertime" is the first 'real' song and depicts a crush on a girl that Isaac or guest vocalist Jacob Weaver may have had when they were younger, relaying to us that '…if we play this right we could be together by the summertime, the summertime…'– with both vocalists trading bars and verses so effortlessly you'd almost think that this was a duo. Lyrically though, the track isn't that deep, yet for summer it's perfect, and better than all of the other mainstream alternatives out there. "Summer of Fletcher", equally as enthralling and poppy, follows, and has Isaac admiring a mate of his (Fletcher) and wanting to live life as godly as him- and while this track is cheesy- it does point out the pitfalls of following your idols- Isaac subtly asks the question of how are you going to react when your idol falls, hence your only true role model should be Jesus.
All throughout the rest of the album, Isaac sings/raps about the superficial, yet also meaningful aspects of life when you examine on a deeper level. "Roommates" has Isaac singing with his roommates on all of the good things about sharing a particular season of life with four other friends (inclusive of Fletcher from the previous track!), while "Dang!" dives deep into an unfortunate time in Isaac's life where his songs and gear were stolen out of his car one time- yet this experience still made him stronger, and God used to give Him glory. "Ok", though, is PEABOD at his most vulnerable, and with a theme similar to Josh Wilson's song of the same name, we are met with a powerful duet with Hollyn, where both vocalists tackle feelings of inadequacy and depression, yet provide us hope at the end of the tunnel, because Jesus has us. The sobering moments continue with Isaac's debut single "Shoot From The Hip", where he cheerfully expresses to us the pitfalls of becoming an adult and the extra responsibility weighed upon him- ultimately describing to us that he just 'shoots from the hip', which I reckon means he makes things up as he goes along- faking through life, but not really as Jesus is still by his side.
"Dreamin'" basically is just that, as Isaac once again reunites with Jacob Weaver, and reminisce about the good life, and also pondering about the future in a hopeful sense, in a track similar in theme to Ryan Stevenson's "Single Wide Dreamin'"- and is as poppy and enjoyable as the poppiest thing that Owl City would record; and "Hat Hair" delves into the unconditional love of friends, and how true friends don't even judge you even if you do stuff up and make mistakes. While PEABOD also examines the steadfast love that he has for his significant other in the poppy "Steady" (where Isaac hardly raps!), proclaiming that it is she that keeps him grounded (besides Jesus!); he also turns up the joy and celebration on the Latin-inspired jazz tune "Sweet As Coca Cola", where Isaac describes the perfect day to him, and how the feeling was like the feeling of Coca Cola (I guess for those who love the taste!). Healthy Snacks then ends as it began, with Isaac delivering "A PEAceful Outroduction", which is essentially the first song but more in depth, as Isaac powerfully reiterates that he is first and foremost a follower of Jesus, that he's always going to thank God in any acceptance speech, even at the Grammys, and that if there's one takeaway message, Isaac wants us to know and remember that '…Jesus loves you, Hallelujah, he will never leave us…'.
So…after listening to this album, do you reckon PEABOD has encouraged me to listen heavily to rap and review all of the other Christian rap albums this year? Maybe, maybe not- the jury is still out on that one; however one thing is for certain. And that's the inescapable truth that PEABOD will be big this coming year. So what are you waiting for? Let's tackle Healthy Snacks as we remember that Jesus is sovereign and Jesus reigns over all. Let's also dwell upon the fact that Isaac is crazily good as a rapper and a songwriter!
3 songs to listen to: Summer Of Fletcher, Ok, Shoot From The Hip
Score: 4/5
RIYL: Lecrae, Group 1 Crew, KB, Andy Mineo, Steven Malcolm, Hollyn, KJ-52, Propaganda