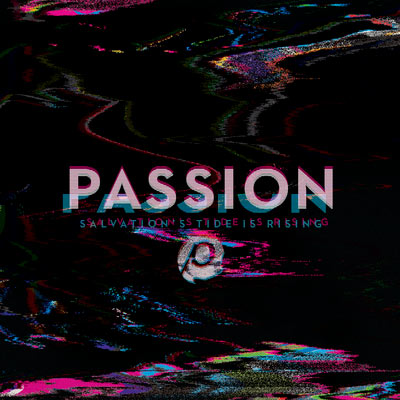 Sixsteps Records
Release Date: January 1st 2016 (Digital)/January 29th 2016 (Physical)
Reviewed by: Joshua Andre
Passion– Salvation's Tide Is Rising (Amazon mp3/iTunes)
Track Listing:
Salvation's Tide – Kristian Stanfill
My Victory – Crowder
Remember – Brett Younker
God and God Alone – Chris Tomlin
Simple Pursuit – Melodie Malone
I Turn to Christ – Matt Redman
Your Grace Amazes Me – Christy Nockels
All We Sinners – Crowder
Surrender – Jimi Cravity
Good, Good Father – Kristian Stanfill
For those of you who have just been introduced to the Christian music scene, and are unaware of what the mission and vision of Passion Conferences is, then today, or at least sometime in the near future, is when you need to start becoming more in the loop, as you check out this popular worship movement. Comprising of many Sixsteps Records artists and others, inclusive of artists like Chris Tomlin, Matt Redman, Christy Nockels, Kristian Stanfill, Charlie Hall and Crowder, to name a few (not to mention a few newcomers such as Brett Younker and Melodie Malone); these men and women of God come together to worship God in January and February every year at key and prominent U.S. cities, with the conferences directed at university students. With the annual event launched in 1997 by Louie Giglio, now one of the key pastors of the conference each year, the band now performs in conferences in Atlanta Georgia around New Year for their recording of their annual albums released in March; and these guys tour around the world as well!
Responsible for the start of many artists' careers; Passion keeps its heart for students and their related ministry rooted in Isaiah 26:8. I have always loved the annual Passion albums, and this year's unique studio album Salvation's Tide Is Rising is no exception- this album is sure to be near the top of my list of favourite albums of 2016 (as well as possibly another live Passion album, which I'm guessing is releasing later this year as well!). From the energetic, vibrant and eclectic title track, to Christy Nockels' powerful worship anthem "Your Grace Amazes Me" to Brett Younker and Melodie Malone's duet of "Remember" and Kristian Stanfill's heartfelt cover of "Good, Good Father"; Salvation's Tide Is Rising hardly has any faults, and is just as good as its predecessors. Releasing on the same day as albums from Michael W Smith (Hymns II: Shine On Us) and Stars Go Dim (Stars Go Dim), this worship album is a must for fans of Hillsong, Jesus Culture and Desperation Band!
Opening with the electronic rock/worship anthem, that is the title track, Kristian Stanfill authoritatively and earnestly relays that Jesus is worthy to be praised, that we can worship Him anytime, and that His promises and reassurances are reason enough to share the Good News to all and any who will listen.  A call to worship and a prayer of revival, the proactive opener sets the tone for the rest of the album, as we are encouraged in simple yet effective lyrics to praise God wholeheartedly, leading others to do the same. As Kristian declares '…let the walls come down in Jesus' name, let the lost be found in Jesus' name, let the church arise to shine Your light to the world…', we are amazed at his prowess as a worship leader and songwriter.
Kristian also offers up the album closer "Good, Good Father", which is much more upbeat and musically adventurous than both Casting Crowns' and Chris Tomlin's versions. Also recorded by Big Daddy Weave and Zealand Worship, the song, which should be nominated (and win!) for Song of The Year at the next Dove Awards, once again pulls at my heart strings like previous versions, with the simple melody reaffirming the belief that God is a good Father and He loves to provide and lavish His children with good gifts. Very synth and electronic heavy, Kristian has definitely provided us with a version somewhat true to the original Housefires version, of a song bound to be popular by listeners and critics alike in the future!
Crowder also offers up two studio recordings on this unique masterpiece, just like Kristian. The revealing, vulnerable and contemplative slower-paced ballad "My Victory", driven by vibrant hand claps, as well as electronics, synth and acoustic guitar, focuses on a vivid description on what the cross means for us personally, with Crowder proclaiming '…oh, Your love bled for me, oh, Your blood in crimson streams, oh, Your death is hell's defeat, a cross meant to kill is my victory…', providing us with assurance that if we wholeheartedly believe in Jesus, and in the cross and resurrection, then our salvation is secured. While the hymn like country twinged ballad "All We Sinners" echoes Crowder's earlier sentiments, and reiterates that we are saved because of Jesus, again reason enough to praise Him. The themes are simple enough, but nonetheless I feel are needed, as we fully grasp the enormity of Jesus' sacrifice.
Apart from the two songs each from Kristian Stanfill and Crowder, the remaining six are split between six other vocalists from the Passion worship team. Probably the most CCM melody on the record, Chris Tomlin's worship ballad "God And God Alone" passionately reminds us of Jesus' sovereignty, with Chris eloquently recounting that '…we lift You higher, higher, God and God alone, Your name be louder, louder than any other song, You are forever seated on Your throne, You are forever God and God alone…'; while the piano prominent reflective melody "I Turn To Christ", led by Matt Redman, and co-written with Jonas Myrin, beautifully highlights the deep, deep love Matt has for Jesus, singing about how he will turn to Christ in any situation, because of His faithful promises. As the melody moves to an epic crescendo, culminating in an orchestral like final chorus where Matt ardently displays his faith for all to see, I am reminded as to why Matt is one of my favourite worship artists currently- because of his no-nonsense straight and to the point assessment of the gospel, and the fact that he doesn't water down his faith. One of my favourite female vocalists currently, Christy Nockels, also makes an appearance, with the resounding vibrant worship anthem "Your Grace Amazes Me", a certain radio single and smash hit in the future (in my opinion), as she majestically reminds us all of the power of Jesus' grace and love. As Christy sings out that '…Your grace amazes me, Jesus, Your grace amazes me, where else could I go? Where else could I run but to Your arms?…', we are challenged to look down deep about our previous notions and ideas of God's grace. Well done Christy for a melody that's still stuck in my head long after I've heard it!
The honest and emotional mid tempo synth driven worship ballad "I Surrender", led by newcomer Jimi Cravity, is a simple melody nonetheless littered with relevant and important eternal truths, as Jimi ardently highlights that He surrenders completely to Christ, laying everything down at the feet of Jesus, singing out that '…from glory to glory, I am transformed in Your image, from glory to glory, Your blood has bought my redemption…'; while Brett Younker (who's still yet to sign to Sixsteps Records!) is also present, with the Hillsong UNITED-esque electronic remix melody "Remember", a prayer of admission that we are broken, and need to remember the fact that Jesus rose from the grave and is alive, thus strengthening our faith when times are tough.
Yet is it Melodie Malone's flawless and out-of-this-world performance of the Ben Cantelon penned "Simple Pursuit" that really pulls at my heart strings. Also another heartfelt and poignant worship anthem and prayer, Melodie's vocals remind me somewhat of Kari Jobe and Lindsay McCaul, and those are pretty passionate and worthy worship leaders for Melodie to strive to be like in the future! Fervently reminding us that God is above everything, that '…nothing and no one comes close to You, nothing could ever come close…', this is indeed my favourite song on Salvation's Tide Is Rising, and a melody you should definitely listen to, if you only had to listen to one song on the album! It's only a matter before Melodie is signed to a label (it may not even be Sixsteps Records!), and she's certainly an artist to keep your eye on in the coming years!
With the studio album musically different to live albums previously, Passion's heart is still the same- to bring glory to God in whatever setting they're in, and to spread the gospel in whatever way they can. In that sense, this album has accomplished a lot, and I am proud to say that even at this early stage of 2016 Salvation's Tide Is Rising is my favourite album of 2016, and could possibly stay in my top ten or twenty list come the end of the year. There are many standouts on this album, so many fantastic worship leaders on fire for Jesus- in fact, every song is a highlight for me, just like last year's. With artists like Matt Redman, Chris Tomlin and Christy Nockels, as well as relative newcomers Brett Younker, Melodie Malone and Jimi Cravity not having enough songs present on this album- this was my only nit-pick, although maybe we're given a taste of these artists before they're present more on Passion's live 2016 album releasing later on this year! An album that deserves to be bought on iTunes by many people; I guarantee those who love worship music will love this record! God deserves all the praise for this spectacular album, and then some more!
3 songs to listen to: Simple Pursuit, Your Grace Amazes Me, Good Good Father
Score: 4/5
RIYL: Tim Hughes, Hillsong Worship, Desperation Band, Michael W Smith, Kari Jobe