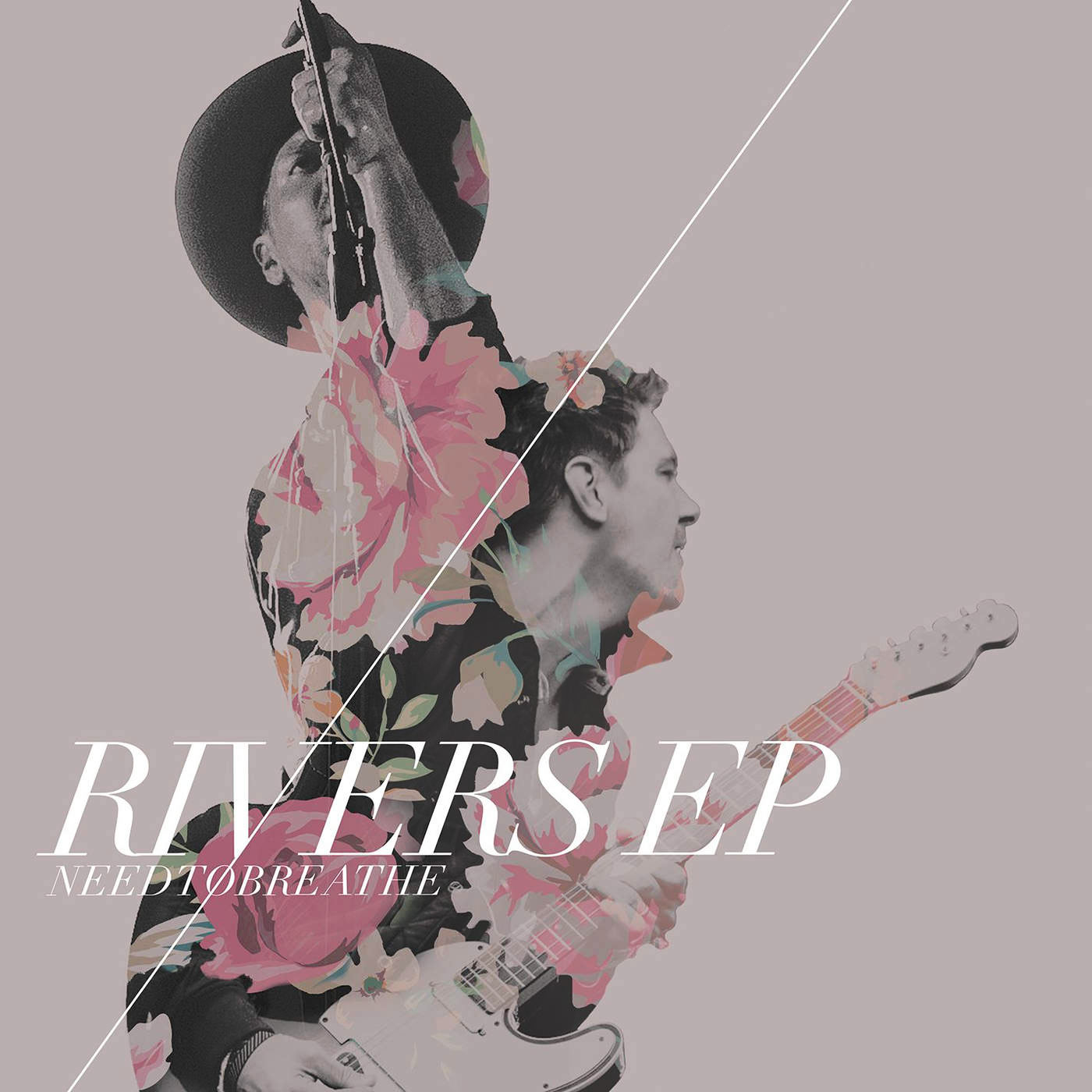 Word Label Group
Release Date: September 18th 2015
Reviewed by: Joshua Andre
needtobreathe– The Rivers EP (Amazon mp3/iTunes)
Track Listing:
Brother (feat. Gavin DeGraw)
Wasteland (Down the River Radio Version)
The Heart (Rapids Version)
Difference Maker (Easy Coast Version)
One of the most popular and respected bands in both Christian and mainstream media, Needtobreathe, who have often branched out and recorded songs specific to the mainstream media, are a band whom I have grown increasing fond of over the past few years. Comprising of brothers Bear and Bo, and good friend Seth; the three have wowed us again and again with their honest lyrics, catchy music and southern rock goodness, providing us with plenty of inspiring and thought provoking messages to ponder over as well. With their most recent studio album Rivers In The Wasteland and live album Live From The Woods being recognised in this upcoming year's Dove Awards ("Brother", "Multiplied" and their live album were nominated in the categories 'Rock/Contemporary Song Of The Year', 'Song Of The Year' and 'Rock Contemporary Album Of The Year' respectively); there were also plenty of songs that personally impacted and spoke to me, such as "Wasteland", "Multiplied", "The Heart" and "Difference Maker".
Now, after being recognised for the brilliant band that they are (I think that even if they do not win any Dove Awards, that it's just an honour for them to be even nominated, and a testament to how great of a band they are!); Needtobreathe have unveiled a new acoustic EP, titled Rivers EP. Releasing on a day coinciding with releases from Ryan Stevenson, Jonny Diaz, Andy Mineo, Carrolton, Jason Crabb and Holly Starr, to name a few; some would say that the trio's new versions of their most popular songs may not even be necessary, but I would say otherwise, as the band give us a fresh and new take on songs that make us think about the deep issues of life. So…let's see how this EP compares to other EP's in 2015!
Already a fan favourite amongst listeners and critics alike, no one could have predicted how big "Brother" has been over the past year or so. Collaborating with Gavin DeGraw for their smash hit single, Needtobreathe released a compelling and fascinating music video for "Brother" earlier this year, and it was this video that made me realise that this band is something special, that God has placed a calling on their hearts, and they are running with it, with no regrets, which is admirable and inspiring. With this emphatic studio version thoroughly deserving its place in this encouraging EP, both Gavin and Bear sing their vocals brilliantly and with professionalism, with their harmony and passion being quite extraordinary. Plus points for this song's emphatic and resounding message of the song as well; being that we can rely and count on our brothers as well as spiritual brothers and sisters in Christ, in any circumstance, as well as being able to rely and count on God. As the band remind us that '…brother let me be your shelter, I'll never leave you all alone, I can be the one you call when you're low…', we are inspired to love our brothers and sisters in Christ, and even though who aren't Christians, as we would like to be loved, so that the world may see Jesus through us. Well done guys for what surely is in my opinion the most inspirational song of the year!
The remainder of the tracklist, the final three songs, are all taken from Rivers In The Wasteland and are all acoustic versions of smash hits, all of them expertly and cleverly re-recorded. While sometimes acoustic versions can sound a bit dry and unimaginative, Needtobreathe have carefully walked on the tightrope of innovativeness and vulnerability, with the result being nothing short of spectacular. "Wasteland" is a moving, rousing guitar led ballad turned epic anthem, where Bear ardently reminds us that God is on our side, and that no one can be against us, even as we are walking through our literal and metaphorical wastelands. With a more reverent and worshipful atmosphere born out from the presence of more acoustic guitars, we are delivered a punch that makes me proud of Needtobreathe's overtness of their faith!
The country inspired guitar led mid-tempo feel good anthem "The Heart", emphatically and passionately declaring that the heart is the most important facet of our being- where the band declare '…long live the heart, long live the soul that knows what it wants, that piece you can find, that part is the whole, it never lets go…'; inspires us to chase after our dreams and never doubt what God has put in our hearts. However there isn't much changed to the music in the acoustic/radio version of the song anyway, and though some people may have a problem with the subtlety of the changes, I have to commend the band for sticking to the original layout on the song, as the timeless message of passion and wholeheartedly pursuing something, is worth maintaining and preserving the tempo and music for. Closing the EP is the confronting and motivational "Difference Maker", another acoustic rendition with minimal changes. While having 2 meanings (as it could be an honest piece about how we all are difference makers in this world, and that only God can reveal to us what we are put on this Earth for; or it can also be a satirical piece, as Bear's persona could be a very egotisical artist asserting that only he can speak to God and make a difference, while others can't!), this layered and complex track creates questions, kudos to the band for motivating us to change. Though the length is changed from just under 6 minutes to just over 4, the sincerity and raw emotion heard here can't be denied, as Bear, Bo and Seth have given us four songs tackling real issues. As we ponder everything Needtobreathe has addressed, let us be reminded about the fragility of this life, and hopefully, Jesus can point us to more of Himself!
So, even though we've all heard these 4 songs before, and these 'new' versions aren't really that ground-breaking musically, should you check out Needtobreathe's latest project? Yes, most certainly, you will definitely be inspired and encouraged by a song or two! Guaranteed to be more popular in the mainstream industry in the years to come (I can tell that "Brother" will be popular for probably the next 5 years at least!), I can't wait to listen to the band's new full studio album whenever it releases! Well done Bear, Bo and Seth; I will definitely recommend your music to many of my friends and acquaintances! A surprise release that was out of left field, we should not let the Rivers EP fly by under the radar. If nothing else, you can hear "Brother" with Gavin DeGraw again, and that alone is reason enough to check out this EP!
3 songs to listen to: Brother, The Heart, Difference Maker
Score: 4/5
RIYL: Daughtry, Switchfoot, Skillet, Colton Dixon, Mat Kearney