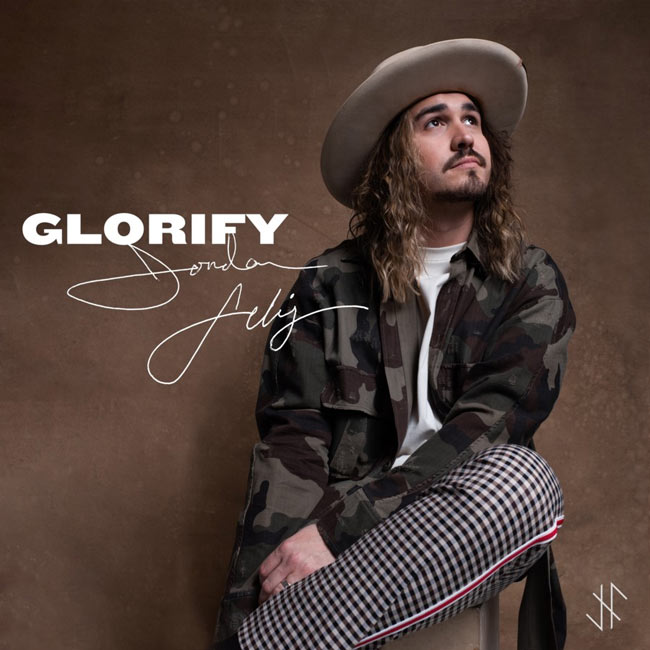 Centricity Music
Release Date: May 1st 2020
Reviewed by: Joshua Andre
Jordan Feliz– Glorify (Amazon mp3/iTunes)
Track Listing:
Glorify
Signed to Centricity Music in 2015, Jordan Feliz has had a gigantic rise to fame. Partly due to the smash hit "The River" (and you might have thought that he was a one-hit wonder) however but as the years roll on, it's evident to see that his music exudes a sense of honesty, authenticity and vulnerability that we probably haven't heard and seen from many more artists recently. I guess that's one of the reasons why Jordan's sophomore album Future was so, so, so well received by critics and listeners alike. With hit songs such as "Changed", "Faith" and "Witness"; listeners have been responding to and loving this album for a while. Though the very unnecessary release 1 Mic 1 Take released in 2017, fans and listeners were treated to Jordan's well thought out, highly professional, and greatly inspiring second solo album- and boy are the songs a sight to behold. Future contained 13 tracks of extremely contagious pop music (probably not in the mould of CCM artists like MercyMe, Big Daddy Weave or Sidewalk Prophets, but rather in the vein of mainstream counterparts Katy Perry, One Direction, Justin Bieber, Selena Gomez, Sam Smith or Ed Sheeran), and each melody is of very high calibre. Like 'mainstream artist type of quality'. Though there really shouldn't be a divide between markets, reality is that there is, and that's sad. But Jordan has shown us through Future that high calibre songs can be recorded. And when they do, I reckon we should let God just do whatever it is He wants to do with these songs. While this album still is a bit too pop for my liking at the moment, it's grown on me quite a lot in the past year, and perhaps this means that in the future, Jordan's music may be discovered by listeners of these aforementioned 'mainstream' artists, or maybe even by these artists themselves!
But that now brings me to the critical part of this 'review', where Jordan has unveiled his latest track "Glorify". Now I'm not a critical person by nature, and I absolutely hate bagging people. So it pains me to say that even though "Glorify" contains slick guitar riffs and objectively beautifully sung vocals neatly packaged in 3 minutes of radio pop… the song unfortunately does nothing for me. We have had tons of songs about glory and lifting Jesus' name up. Just check them out! "All The Glory" from Building 429, three "Glory" songs by Phil Wickham, Remedy Drive and The City Harmonic, "Lord Let Your Glory Fall" by Matt Redman, "For Your Glory" – 2 songs of the same name but entirely different! – from Matt Maher and Matt Redman, as well as "All Glory" from Tim Hughes, "The Power And The Glory" from Hillsong, "Glory In The Highest" from Chris Tomlin and "Show Me Your Glory" from Third Day. So to add another track that says "Glorify", even if it is from a reputable and popular CCM artist like Jordan, is overkill to the nth degree. Some would say I'm being too pedantic and this song is awesome or fully sick. But no amount of positive adjectives and superlatives can shake me from my thought that this is plain unoriginal and lazy, sorry Jordan. Maybe in time I'll connect with the song, but maybe I won't. That's ok though, as I know that Jordan's heart is in the right place. If others connect with "Glorify"… then so be it!
Surprising me very greatly (in the sense that I had high hopes, and now they are dashed!), Jordan Feliz's new song "Glorify" is a track that may grow on you but still is needed in today's society, as mentioned by Jordan himself: I don't know if I've ever been as excited for a song as I am for this one. Glorify means 'praise and worship,' but the sub-context of the word actually is to acknowledge and reveal the majesty and splendor of God by one's actions. For me, coming out of this hard season of anxiety, stress and messed up priorities, now all I want my life to do is to glorify. I want to reveal the majesty of God by my actions…our world is fearful, for good reason, but the beauty in all of this is that Jesus is still on the throne and in control of all of this. What an amazing time to reveal the majesty of our God and for believers to come out of the woodwork, donating their time and encouraging people by speaking life and truth over them. The lead single from his upcoming new album slated for released in 2021 (!), this blip in the radar isn't going to dissuade me from listening to Jordan's music. No way, not in the slightest. In fact, I am eagerly anticipating Jordan's new album- just so that I can say that "Glorify" is one of the weaker tracks from that project. Though even if you don't connect that much with "Glorify", there's no denying the passion of this inspiring young man of God. So what are you waiting for? Check out "Glorify" and let me know what you think.
Score: 2/5
RIYL: Brandon Heath, Casting Crowns, Chris Tomlin, Sidewalk Prophets, MercyMe, Big Daddy Weave