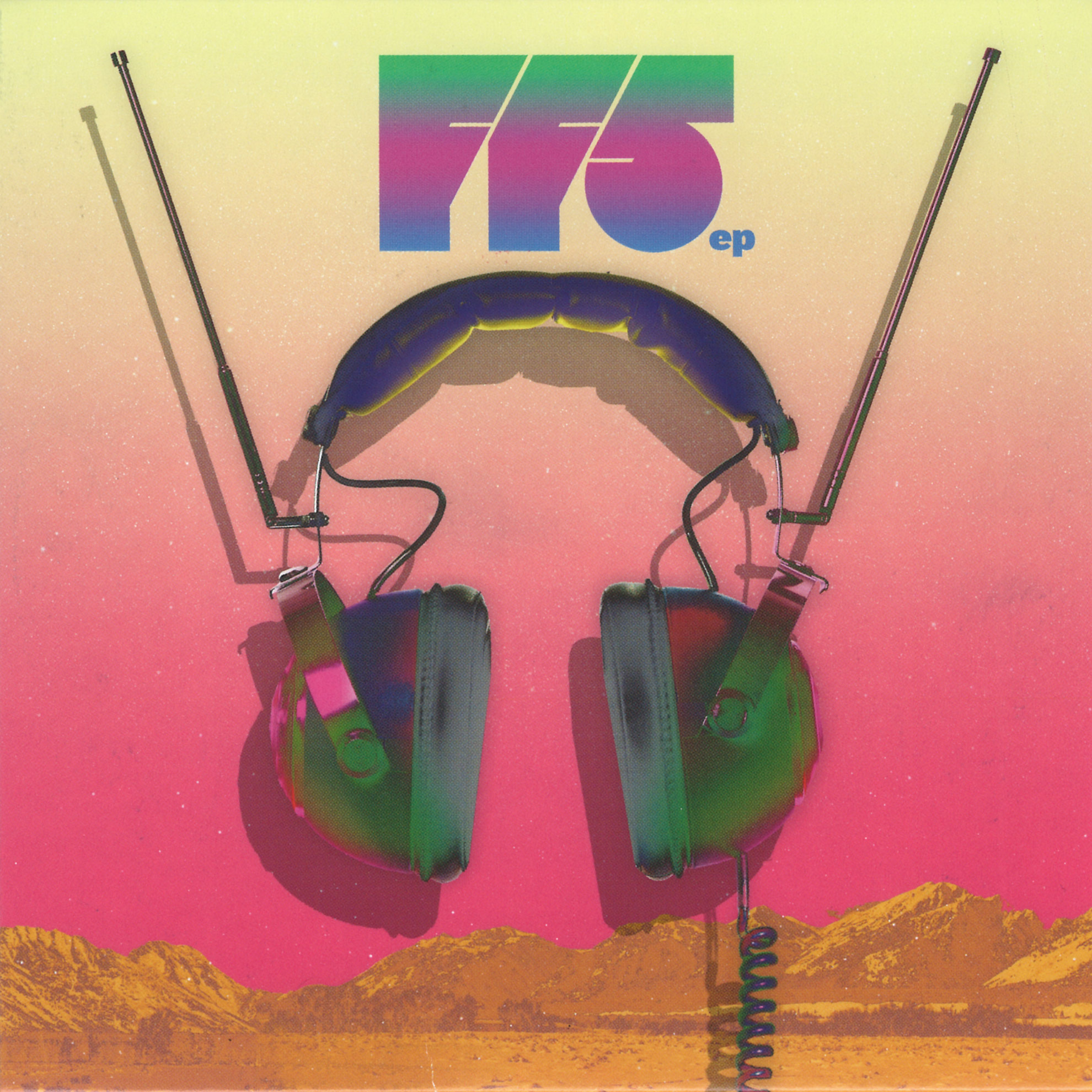 Curb Records
Release Date: January 19th 2018
Reviewed by: Joshua Andre
Family Force 5– FF5 EP (Website)
Track Listing:
Out Of This World
Sweatband
Fire On The Highway
Just As I Am
Tiger Night (feat. Mr Talkbox)
To call myself a full on avid listener of Family Force 5 would be a complete lie. The fact is, prior to listening to the 2014 album Time Stands Still, I knew who the group was, but never once listened to their music. Or even tried to. Sure, I heard the odd song on the radio, but because the genre of FF5 pre-Time Stands Still was so unique, and I mean very different, unusual, quirky, and unlike anything I've ever heard before (not pop, or CCM, or rock, or rap, but a whole new genre on its own), I steered clear from putting myself in a position of having no choice but to listen to an FF5 song. With their music cheesy and lyrics crazy and zany, I'll admit that I thought of FF5 as a band that I would never listen to, and I was cool with that. Then their lead singer Solomon Olds departed the band, for reasons still unknown. That was when the group signed to Word Label Group, released a CCM single in "Let It Be Love" (which I was indeed hesitant to check out, but am so glad that I did!), and then dropped a highly successful new album (of which you can read our review of here!). Since then the 'sophomore album' never surfaced…but now at least there's new music on the horizon.
Since Solomon Olds left the band, and the group signed to Word Label Group, it was clear that the remaining members wanted to try new music styles, inclusive of CCM and worship, of which some songs that were CCM and worshipful in nature, were included on Time Stands Still, to both praise and criticism from fans, casual listeners and critics alike. I'm sure as a label, Word Label Group loved the fact that the band were branching out and recording radio friendly songs because 'that's what the public want to hear!' But now that Audiotorium has not released yet, and it's been completed for over a year, not to mention the fact that the group last year embarked on the 'The Label Won't Let Us Put Out The Album Yet, Let's Play The Whole Thing Live For You Before It's Out Tour' for a better part of last year; it's clear that a rift occurred between the band and the label. Perhaps FF5 wanted to get back to their rock/dance/grunge/experimental roots musically, and the label wasn't too pleased. Nonetheless, disagreements and continual pushing back of Audiotorium led to members leaving. With FF5 as of last week comprising of brothers Jacob and Joshua Olds, the duo announced that they would be forging ahead, with the same name. Bringing us to now.
We do not know if Audiotorium will ever be released. Maybe it will, or maybe it won't. All we know is that the FF5 EP released a few days ago, exclusively on their store website, comprising of 5 tracks from Audiotorium. Probably the first step in letting the public know that the duo is starting a new chapter on their musical journey. And while as I mentioned above that I wasn't a fan of the old FF5, this new FF5 that incorporated elements of CCM and worship into the music, was and still is a band that intrigued me. So I checked out their songs, and what I found was a worthy sequel to Time Stands Still that had me yearning for more.
With the genre on this album being similar to pop, rock, dance, remix-y, and funk all rolled into one, I guess you'd say that there's something on this album for everyone. With the opener "Out Of This World" a club dance anthem driven by synth, we are presented with an earnest admission from Jacob that '…you take me out of this world…', which could mean a person, or Jesus, and that's the beauty of ambiguity, as you can take this song and make it mean what you want it to- it's a fantastic, engaging and toe-tapping track that sets the tone for the mini-album. As it is commonplace on all their albums for the band to include a few silly songs ("Raised By Wolves", "Jet Pack Kicks", "Sweep The Leg" as examples in Time Stands Still), the trend continues here, with "Sweatband" and "Tiger Night" on the surface sounding like gibberish. But, as it is with most of their tracks, there is a deeper meaning behind every song, and it's the same in songs like these. While the former is an infectious, party melody that proclaims that with determination, we can all 'turn sweat into gold', and the latter is a seamless and effortless duet with Mr Talkbox declaring that every night is a 'tiger night' in the sense that tigers are animals that actively go for what they want, and so should we be like them in that aspect if we want to succeed in life; both songs remind us also that Christians can party, and life doesn't have to be boring. The final two songs on the album are "Fire On The Highway" and "Just As I Am". Both mid tempo ballads, the former is the debut single off the EP, while the latter is the band's reimagining of the hymn of the same name. The debut single is a 3 and a half minute of EDM goodness relaying to us that though there may be 'fire on the highway', with Jesus on our side, we can conquer adversities such as these; and the hymn inspired pop tune overtly proclaims that '…I know You love me, I know You love me, I know You love me, just as I am, You always take me, You always take me, You always take me, just as I am…', an assertion that we all can confidently shout out in times of trouble- my favourite track from the band since "Walk On Water".
So what do we make of the new FF5 EP from Family Force 5? I have absolutely no idea, but I'm more than excited to be a fan of this new iteration of one of today's most innovative and fearless bands. I reckon you all should check out FF5 as well! What more do you need to hear guys? Check out "Fire On The Highway" on Spotify and then buy the EP on their website! Go on! I suspect it won't be there for long once it releases on iTunes!
3 songs to listen to: Out Of This World, Fire On The Highway, Just As I Am
Score: 4/5
RIYL: Manic Drive, TobyMac, Abandon, We Are Leo, 1GN, Press Play