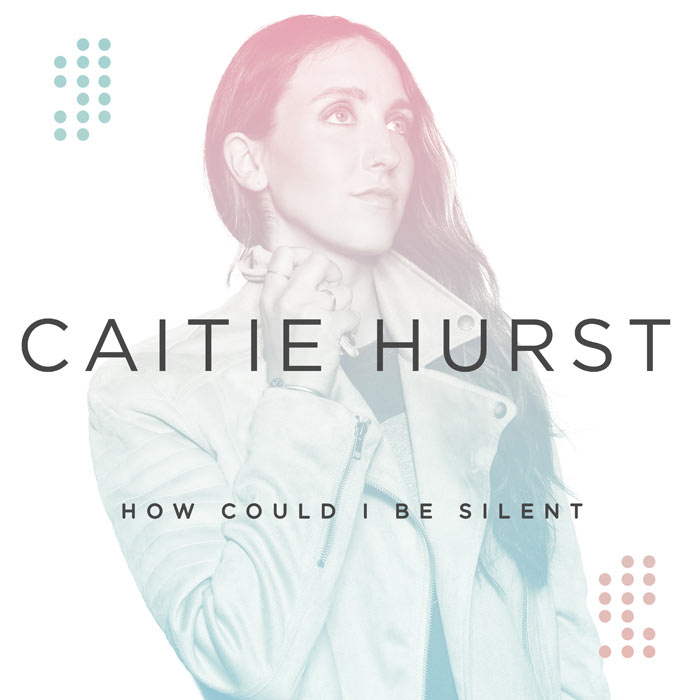 Centricity Music
Release Date: April 20th 2018
Reviewed by: Joshua Andre
Caitie Hurst– How Could I Be Silent (Single) (Amazon mp3/iTunes)
Track Listing:
How Could I Be Silent
"…How can we be quiet about the way God has changed our lives. This is my life story in a song. I was saved at a really young age, but I was never one to go share with other people what God had done in my life, for fear of what they might think about me. As I grew up and walked with the Lord, I started to realize after all that He has done for me, there's no way I can be silent about that. My hope is that as you hear this song you are encouraged to share your faith and the Gospel and to not be bound by the fear of what other people might think of you…" Caitie Hurst is one of the latest artists to sign to Centricity Music, joining the home of seasoned veterans such as Jason Gray, Andrew Peterson, Jonny Diaz and Aaron Shust, fan favourites such as Lauren Daigle and Jordan Feliz; as well as up and coming artists such as For All Seasons, North Point Inside Out, JJ Weeks Band and Carrollton. An ever growing roster that I reckon comprises of some of the most underrated artists in the CCM industry, Caitie challenges us in her debut radio single "How Could I Be Silent" to be as open as we can be about our faith, as how can we be silent after knowing what Jesus Christ has done for us!
Standing at just over 3 and half minutes, the difference between this track and the radio friendly digital single ballad "Nothing To Hide" is vast. Whereas Caitie's first release was one part EDM and the other part pop, this track is pure pop with a smidgen of dance and jazz thrown in for good measure. Reminding me of Addison Road, Britt Nicole, Unspoken and Moriah Peters in music style, Caitie shows us how to have fun and how to worship Jesus, concurrently! With an engaging music video exclusively released on Facebook of the song, Caitie encourages us all to dance and to let go for Jesus, as we fervently proclaim that '…You're the One that I, One that I, One that I need…'; and remember the fact that we shouldn't really keep inside the good news of Jesus, and we should in fact spread His name like wildfire, because of the fact that it's simply good news that we all need to know. Driven by strong guitars and pulsating drum beats, "How Could I Be Silent" is a track that we all should hear, if only to be the catalyst for us to step out in faith and overtly profess our love for Jesus Christ!
As far as debut radio singles go, Catie Hurst's "How Could I Be Silent" is exceptional- it's super catchy and I find myself singing along, dancing and tapping my toes even now, a few days just after the track has dropped- how much more will I be excited in August when Caitie releases her debut EP? With both "Nothing To Hide" and this new track being thoroughly compelling, moving and poignant, I reckon Caitie will have a bright future in the near future for sure. Caitie's journey as a music artist is just beginning, and I for one am eager to see how she progresses over the upcoming years. Well done Caitie for giving us great song to listen to and jam out o, with an inspiring message; can't wait for your EP to release in August!
Score: 4/5
RIYL: Mikeschair, Unspoken, Britt Nicole, Moriah Peters, Joy Williams, Addison Road, Jump 5