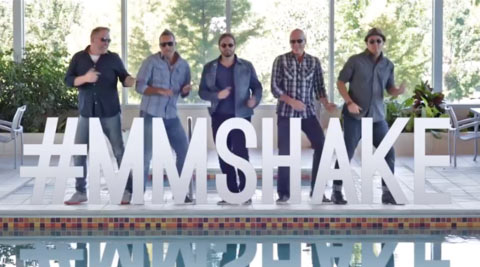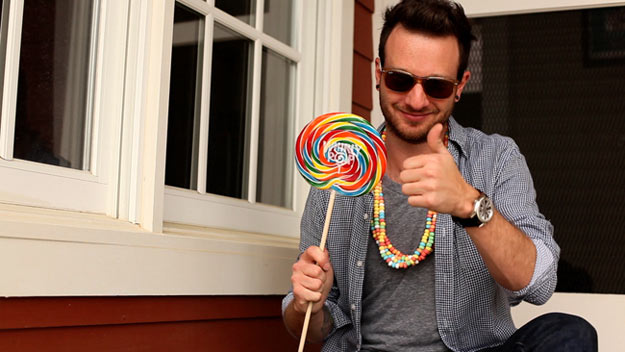 There's a rumour out there that Christians are serious all the time! That we can't have fun, that we, shudder to think, don't want to have fun, even if we could. There's also a misconception among those who are not Christians, that us Christians are boring, not interesting, and we choose to live a life of the mundane, out of duty only, and all because God told us to, not because we want to.
While this notion can, and maybe will, be explained further on in the next few weeks and/or months, in maybe a Flashback Fridays or Message Mondays post; the purpose of this Top Tens post, is as an entrée- to show you guys 40 videos (most of them music videos!) that show Christians in their element, having fun, reminding us all that we can don't have to be serious 100% of the time. With some videos being downright silly, others having an inspiring message but the delivery being a bit more out there than the world would expect, and others just showing Christians being energetic and having a good time praising Jesus; let us dive in, laugh out loud at some of these videos that I'm sure glorify God as well, ponder about some of the real issues these videos bring up, and marvel at how real Christians are!
1. Live It Up (Group 1 Crew)
2. Joy (for KING & COUNTRY)
3. Get Hype (1GN)
4. Deck The Halls (Tenth Avenue North)
5. Fireblazin (Capital Kings)
6. Shake (MercyMe)
7. Bulletproof (Citizen Way)
8. I Don't Know why (Paul Colman Trio)
9. Ready Set Go (Royal Tailor)
10. Jesus Is Still Alright (dc talk)
11. Sunday School Rock (Carman)
12. Get Down (Audio Adrenaline)
13. Unforgetful You (Jars Of Clay)
14. Never Going Back To Ok (The Afters)
15. Tonight (TobyMac)
16. Goin Down (Group 1 Crew)
17. Sleigh Ride (Relient K)
18. I Could Be The One (Stacie Orrico)
19. This Little Light (LZ7)
20. Back To The Start (Martin Smith)
21. God's Great Dance Floor (Chris Tomlin)
22. Waiting For The summer (Delirious?)
23. Candy Wrap (Chris August)
24. Good Times (Manic Drive)
25. September (Kirk Franklin)
26. Cereal (Steven Malcolm)
27. Activate (Stellar Kart)
28. Innocent (Stellar Kart)
29. Friend Like That (Hawk Nelson)
30. Crazy Love (Hawk Nelson)
31. Millennials (Micah Tyler)
32. Foreverandeverandeveretc (David Crowder*Band)
33. Bad And Bougee (Cover) (Cimorelli)
34. Single On Valentine's Day (Cimorelli)
35. How It's Made- Christian Music (John Crist)
36. Toby West At KLove Fan Awards (Matthew West)
37. Bleed The Same 'Movie' spoof (Matthew West, Mandisa)
38. Humility Awards at KLove Fan Awards (Matthew West)
39. Carpool Karaoke at KLove Fan Awards (Matthew West, Hillary Scott, Michael W. Smith)
40. 4 in the Fire 'Band' spoof (Matthew West, Jeremy Camp, Bart Millard)
Which video cracked you up? Which music video got you dancing? Let us know in the comments below!