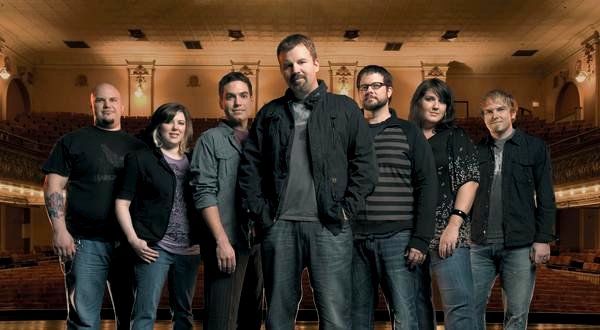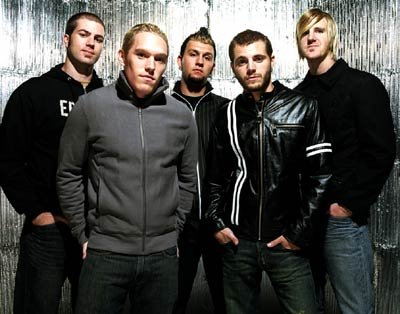 I know it's been a while since the last Throwback Tuesdays, yet with new albums from Kutless, Natalie Grant and Casting Crowns all releasing this coming week (Surrender, Be One and A Live Worship Experience respectively), I thought it would be fitting as a tribute to these bands to look back over the years, especially to 2005, and to see how these artists have evolved in their singing and songwriting skills. Because after all, isn't this topical post about how songs, music, movies, TV series and the like have been influential over the times, and how they have actually stood the test of time, regardless of time itself?
While Kutless started off as hard rock back in 2000, it was their 2005 worship album Strong Tower that redefined the band as one that could easily oscillate between being hard rock and powerful worship. While much of their 2009-2014 musical catalogue was bordering on pop/CCM (much to the discontent of earlier fans of the band), it was Strong Tower that beautifully collided the genres of worship and rock, and would probably be by far one of my favourite albums from the band, even though a fair about of the album is actually worship covers. Nevertheless, with their hard rock take on "We Fall Down" to original songs "All Who are Thirsty" and "Ready For You", as well as single "Strong Tower", this is an album certain to be revisited again and again if you have been a fan of Kutless for years, or even if you are starting out, wanting to check something from their musical catalogue that represents the band in an holistic way.
Songs to check out: Strong Tower, Draw Me Close, Word of God Speak
From 2005's "Strong Tower"- Strong Tower
From 2015's "Surrender"- Bring It On
Natalie Grant's most successful album to date, in my opinion, would still have to be Awaken. Recorded and released 10 years ago, it is this album by Natalie that shows us continuously what it means for an album to be timeless. From the singles "Awaken", "The Real Me", "Held" and "Live for Today" (a re-release of her recording from her 2003 album Deeper Life), this is a must have for any Natalie Grant fan. While her music hasn't really changed as much within the ten years, except with a more electronic leaning in some of her songs of late, Natalie's passion and enthusiasm is still infectious, heartfelt and poignant as ever. If you have never heard of Natalie Grant, I suggest you start listening to Awaken. The first album I ever heard from Natalie, this is a great starting point if you want to hear arguably one of Christian music's most powerful vocals within the last decade or so.
Songs to check out: The Real Me, Held, Live For Today
From 2005's "Awaken"- Held
From 2015's "Be One"- Be One
What can I say about Casting Crowns? I'll keep it brief, because even if you may not have been a fan of this 7 piece band, you probably would've still heard of their singles "Lifesong", "Does Anybody Hear Her" and "Praise You in the Storm", all from their second Reunion Records album, one in which I reckon placed them more on the map than their debut ever did. What else can I say? Check out this album if you haven't heard much of Casting Crowns or their music- a great place to start from. Even if you have heard and enjoy much of Casting Crowns's music, this is still a great album to revisit, with Mark and the band imparting to us about what it means for us as Christians to live our lives sold out for Christ.
Songs to check out: Praise You in the Storm, Does Anybody Hear Her, While You Were Sleeping
From 2005's "Lifesong"- Does Anybody Hear Her?
From 2015's "A Live Worship Experience"- Good Good Father
With Natalie Grant, Casting Crowns and Kutless all releasing new albums this week, it's time for me to be nostalgic and listen to their 2005 albums, as I am appreciative about how far these artists have come within the span of 10 years. Which artists, Christian or mainstream, do you reckon has had the most growth throughout these 10 years? Maybe artists like Matthew West, Third Day or MercyMe? Let us know in the comments. Til next time.