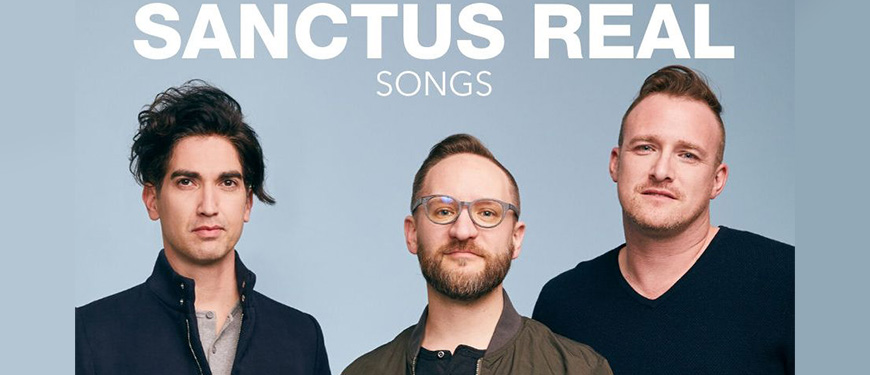 Welcome to our new post of the week. While previously we as a site reviewed albums up til this point, this new post is a mini-review of sorts- picking 5 new singles of the year so far, of songs that haven't been released on any album til now. Check out these 5 new songs of albums releasing in the remainder of 2015/16, and my thoughts on them. Which songs will you pick up when they become available on iTunes?
Holly Starr: Never Going Back (iTunes/Amazonmp3)
At just 24 years of age, indie artist Holly Starr has been busy of late. From releasing her chart-topping album Focus in 2012, to being engaged this year, her new song "Never Going Back" from her new EP Everything I Need releasing to iTunes September 18th is everything that any CCM fan would hope for. Light acoustic instrumentation, powerful lyrics, easy-to-sing melody. But nothing tops Holly's emotive and enthusiastic voice, one of the most underrated female artists currently. Very ethereal a la Nichole Nordeman, this is a song that is as encouraging as it is confronting- as Holly declares that we're '…never going back to the way I was, whatever's in the past is covered in love…', listeners are reminded to look at their own lives- are we really living out that phrase, or do we have some things still hanging over us leading to us not living up to our full God given potential? Be sure to check out this new album from Holly come September 18th! One of my favourite songs of 2015 so far! Well done Holly for possibly my favourite song ever since "Don't Have Love" back in 2012.
Natalie Grant: Be One (iTunes/Amazonmp3)
Who doesn't know and love Natalie Grant? The Washington DC native is yet to release her new album following the 2013 Hurricane, but you can hear her first single from her forthcoming release, "Be One", now via a lyric slide, while the new single drops September 11th. With powerful driving guitars, this short (only a tad over 3 minutes) yet equally emotive and encouraging song speaks of how we can all work together and be one to help society and to spread the gospel of Christ to those we meet. While not necessarily as epic as songs like "In Better Hands", "I Am Not Alone" or "Held" (maybe Natalie just sings the ballads in a better way?), "Be One" nevertheless still encourages and is a standout song in 2015 so far.
Meredith Andrews: Soar (iTunes/Amazonmp3)
Releasing her last album in January 2013, it's been a long time coming for Meredith Andrews, easily my favourite female worship artist by far. Since Worth It All, Meredith has been involved in both Church Songs and The Rock Won't Move, 2 live projects from Vertical Church Band out of Harvest Bible Chapel in Chicago (her home church), and with her new single "Soar" impacting the charts with her trademark voice and soaring high vocals that remind us all to soar on the wings of the Lord; Meredith's new song, alongside possibly some other tracks from Vertical Church Band's live albums ("Do What You Want To", "Spirit of the Living God", "Worthy, Worthy"); are sure to be standouts on her new album, releasing at a yet undisclosed date in the future.
The Afters: Live On Forever (iTunes/Amazonmp3)
The Afters have been one of my favourite quartets ever since I've started listening to their 2010 album Light Up the Sky. After their successful 2013 album Life Is Beautiful, named after the inspirational movie by the Erwin Brothers back in 2012, it's only a natural progression to see what comes next for Josh Havens and the rest of the band. The result in "Live On Forever", an epic 4 minute melody full of electronics and Josh's emotive voice that carries the theme of us looking forward to heaven and all its glory; "Live On Forever" is my favourite The Afters track since the title track from their 2013 album, and a song to hopefully whet my appetite as I eagerly await their new album releasing 2016 in February.
Sanctus Real: Longer than a Lifetime (iTunes/Amazonmp3)
The last song with Matt Hammitt at the helm. While not necessarily a vertical praise song, we hear this melody as one that is an anthem of sorts- a song that is about nostalgia, remembering about times with family and friends, as well as signalling the end of one chapter and the beginning of another. Fitting for the end of an era with Matt leading the band, we hear him declare in the lyrics of how '…even when the lights fade out, even when we say goodbye, we have a love that lasts longer than a lifetime…' While this song most definitely applies to Matt leaving the band, the melody can also be instrumental in people's lives as well. Every one of us travels through definitive and poignant milestones- moving to another city, falling in love, moving away from family, forming of a new relationship, the breaking of an old one…whatever the case, we do have a love that lasts longer than a lifetime that we can rely on- Jesus Christ. The most memorable song by the band since "Pray" from their 2013 album Run, cheers to Matt Hammitt for all the time with the band- may the next 10 years be the best yet!
Which songs out of the 5 have you enjoyed thus far? Which songs/albums are you excited for in the upcoming weeks and months ahead? Let us know in the comments. Til next time.