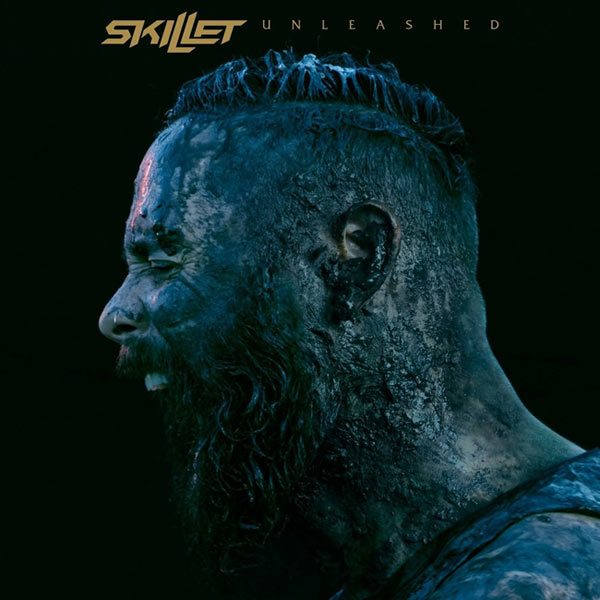 Atlantic Records
Release Date: August 5th 2016
Reviewed by: Joshua Andre
Skillet– Unleashed (Amazon mp3/iTunes)
Track Listing:
Feel Invincible
Back From the Dead
Stars
I Want to Live
Undefeated
Famous
Lions
Out of Hell
Burn It Down
Watching for Comets
Saviors of the World
The Resistance
"…I wanted to make an album that could make people feel the music. I always aim to write songs to which people can relate, but this time I wanted to see not only how the songs would connect lyrically, but also how they'd connect musically…" Comprising of lead singer John Cooper, bassist and keyboardist Korey Cooper (wife of John), guitarist Seth Morrison and drummer Jen Ledger, American rock band Skillet are probably one of the most respected bands who have had quite an influences in both Christian and mainstream music markets (in my opinion), alongside other bands such as Switchfoot, Needtobreathe and Relient K. With this year being 20 years since the band formed, the band have recently dropped their 10th studio album Unleashed, to much critical and commercial acclaim. While the sound of the band has somewhat evolved and expanded over the years (from hard rock to rock to now pop/rock, dance, CCM, rock and worship all at once; it's clear to see that from many listens to this album, and comparing it to Awake, Rise, and a few songs from Collide and Comatose (I haven't heard any of their earlier tracks fully…of which I need to rectify right away!), that the band are set to be a force in CCM for a while yet, with this album being one of the most musically diverse this year so far! Comprising of many genres in once, Unleashed is definitely an album you all need to check out, at least for albums releasing in August; and let me tell you all why!
Releasing first as a radio single, and also as a music video; "Feel Invincible" opens the super-charged, energetic and vibrant batch of twelve songs, with the opener being an electronic rocker (if that makes sense), as John passionately declares across explosive guitars that Jesus makes him feel invincible in the face of adversity and difficult situations. Crying out that '…You make me feel invincible, earthquake, powerful, just like a tidal wave, You make me brave, You're my titanium, right song, raising up like a roar of victory in a stadium…', we are eloquently reminded in this rock anthem that with God on our side, nothing is impossible, and we can conquer the world and anything life throws our way. Also as intense and musically aggressive (in a good way!) as its predecessor, the second track "Back From The Dead", metaphorically and thematically delves into our own resurrection from the dead, and our spiritual rebirth of sorts when we enter Jesus' presence, and into a relationship with Him. No longer are we dead, but we are alive, hence the song reiterating that once we are indeed back from the dead, we will be '…flying high at the speed of light, full of love, full of light, full of fight…'. Well done John and co. for crafting these two inspiring and powerful album openers, with the remainder of the ten tracks equally as captivating and encouraging as well!
With Unleashed being probably the band's most musically diverse album to date, Skillet show us time and time again through this track-list how versatile they are, excelling in quite a number of genres. "Stars" brings the band back to their Ardent Worship days circa 2000, with a pure worship piano led mid-tempo ballad. As John earnestly and fervently cries out to God that He is indeed the maker of the stars, and that '…Your love has called my name, what do I have to fear? What do I have to fear?…', we are glimpsed into a declaration and vulnerable prayer to our Father, about surrendering our everything to the One who made everything.
Something to ponder about as we commune with Jesus; "Stars" segues into the synth and strings led "I Want To Live", reminding me musically of the band's previous melodies "Awake And Alive" and "Rebirthing". As John and Jen beautifully trade vocals, we are shown a melody sung from the point of view of something who may have lost the will to live, but slowly regains the fight in him as the song progresses. As John sings with conviction that he wants to live, and will do everything in his power to ensure that belief stays a reality, we are reminded that the decisions we make today can impact our lives in the future, hence our need to be active and deliberate in everything we do. While the in-your-face fast paced and frenetic electric guitar prominent title track declares that we are undefeated because of our grit and determination, our passion, and our belief that we can win. Knowing the band's faith, the inference here is that with Jesus on our side, we can do anything; however, the ambiguity here is welcomed, as listeners from all walks of life can listen to and appreciate this motivational track- well done guys for an inspiring melody sure to impact listeners' lives!
"Lions", "Famous", "Out Of Hell" and "Burn It Down" all follow, and each are standouts as they anchor a very imagery heavy middle part of the album. The overtly worshipful and rocky "Famous" (probably one of the highest points lyrically and musically in the album in my opinion!) is brilliantly led by vibrant and ethereal synth and guitars, as the mid-tempo electronic and remix like ballad features John passionately reiterating that the main point of living is to make God's name famous, to make His presence renown; while "Lions" drags the tempo back down to that similar to "Stars"- a CCM-esque keys and synth prominent inspirational and hopeful melody about stepping out in faith, and declaring that '…by Your power, we will go, by Your spirit, we are bold, if we're gonna stand, we stand as giants, if we're gonna walk, we walk as lions…'. Musically, this track is slightly more subdued that previous rockers from the band, and some listeners may believe that these are the first steps of Skillet going soft; however, I reckon that it's songs like these that prove the band's musical versatility and remind us that their heart for Jesus will ensure they are around the CCM industry for a longer while yet.
Probably to listeners' happiness and joy though, "Out Of Hell" and "Burn It Down" musically dive back into the harder rock atmosphere, as these two tracks are some of the heaviest melodies on the album. "Out Of Hell" is a RED-esque explosive and intense guitar and synth led prayer (complete with a stirring electric guitar solo!), asking God to '…get me out, get me out of hell…'; while the confronting and also comforting "Burn It Down" speaks about the entire surrender of all of our fears, insecurities and worries, to Jesus, to our Maker and Saviour. As John fervently cries out that we need to burn down all of the things that push us down, it is the absence of a mention of Jesus which makes me reckon that this track could potentially do quite well on mainstream radio.
The piano led "Watching For Comets" is a relationship style love story where John laments the loss of a loved one and reflects upon the missed chances he has with them, as well as vividly describing the intense feelings for the person whom is no longer around; while Unleashed ends with the closers "Saviors Of The World" and "The Resistance". With the former being a danceable remix like synth prominent 'overcoming adversity' type of song, where John reiterates that we as Christians are the ones who will change the world through the love of Jesus; it is the album closer that epitomises the heart of the album. As John and Jen beautifully trade vocals, we are reminded of how the world may try to break us and sway us to certain points of views. Yet as aforementioned song says, Christians are the resistance, and we need to remember that with God's help, we can resist anything thrown at us. Something to ponder about as we dwell upon the entire theme of Unleashed; let's give a big round of applause to John, Korey, Seth and Jen in the meantime.
With Skillet delivering quite a variety of musical genres on Unleashed, as well as covering a smorgasbord of relatable topics and issues; this is an album that is a must listen for those who love hard rock, worship and any other genre in between. Though I enjoyed Rise slightly more, this latest effort is one that shouldn't be discounted despite the variety of musical styles. A fun filled listen that personally gets more lyrically and thematically deeper with each and every listen; there's probably not much more I could say to you to convince you to pick up a copy of Skillet's latest. So, what are you waiting for? I guarantee you won't be disappointed!
3 songs to listen to: Stars, Lions, The Resistance
Score: 4/5
RIYL: RED, Kutless, Building 429, Flyleaf, Switchfoot