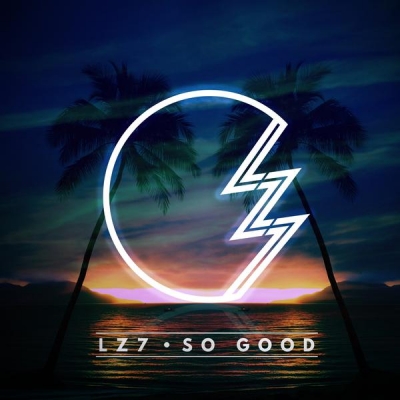 Light Music
Release Date: December 11th 2015
Reviewed by: Joshua Andre
LZ7– So Good EP (Amazon mp3/iTunes)
Track Listing:
So Good
So Good (Tavo Remix)
So Good (Jose Nunez Remix)
So Good [AM2PM Radio Edit]
Created by Lindz West in 2005, in Manchester England, pop/dance/worship/rap group LZ7 have had quite the journey for the past ten years, with many of their smash hits rising in both the Christian and mainstream music markets. With their previous albums Aftershow, Light and Gasoline all loved and appreciated by listeners and critics alike, LZ7 have recently dropped a brand new EP So Good, in anticipated of their new full length new album releasing in 2016. Musically similar to artists like TobyMac, Lecrae, Group 1 Crew and Hillsong Young & Free, this brand new EP from LZ7 contains four versions of their new single "So Good"- the album version, two remixes and a radio edit. So despite the obvious repetition, how do these four versions of the same track stack up against other songs as 2015 comes to a close? Does "So Good" enter into my top 10 or 20 songs of the year? Well, let's find out, shall we?
Opening with commanding and eclectic piano and Lindz's distinctive and trademark rapping in the verses, we are introduced to a bouncy, energetic dance number as the band vividly describes their love for a special someone, which could be God, but is left ambiguous, I guess, in order to draw in listeners of all beliefs. As LZ7 authoritatively declare that '…you keep my heart beat steady when the bass drops heavy, not gonna move til I'm ready, then it hits me, you make me feel so good, it's outta my hands, I can't help but dance…', we are left to wonder who is the subject of the praise and accolades, but also remember that we all need that special someone in our lives, and Lindz and co. challenge us to actively find that someone in our lives, if it is indeed a loved one, and tell them of our love for them, and that we think they're so good! As we are reminded through this song the power of music to encourage, reassure, uplift, build up and inspire, that music has the power to uplift and inspire; the mid-tempo keys and synth driven dance/remix/electronic/pop anthem is sure to excite even the most casual of listeners, as we are immersed in a heartfelt message of God making us feel so good about our lives.
As LZ7 deliver across a spectrum of musical genres, from rap, pop and rock, to worship, dance and electronic, the three renditions and iterations of the heartfelt and poignant new single are sure to impact as well. A couple of remixes- Tavo Remix and Jose Nunez Remix- are 6 minutes and 5 minutes respectively; with the former remix being a laid back reflective keys led transient and ambient almost-instrumental piece, and the latter remix being of similar tempo, but with more added reverb, more lyrics included, and a majestic and ethereal atmosphere; while the radio edit of the song contains more drums and guitar, as the song is shortened by a few minutes, with verses included at different parts of the song. But all in all, LZ7 gives God the glory in each of the different versions of the same track, and is a reminder to us that we can only find everything we need in God and God alone!
Still considered to be new and upcoming to the CCM/worship/pop music scene, LZ7 have created a gem of a track that keeps me dancing long after the music stops. Though only really popular in the U.K., I believe this single has the potential to cross country borders, and expand their popularity to other parts of the world, inclusive of Australia where I live!
With the rapping skills of Lindz being equal or maybe very, very close to that of Lecrae (let's face it, no one can compare to Lecrae!), LZ7's ability to deliver pop, rap, EDM and ballads is a great skill that will only continue to lead them to newer heights in the future. With a new album in the works for release in 2016, fans of Toby, Group 1 Crew, Press Play, Matt Redman or Capital Kings are sure to enjoy this brand new single, by one of the best British Christian rap groups that I've heard! Well done guys, I hope and pray that 2016 is one of your best years ever!
3 songs to listen to: So Good, So Good (Jose Nunez Remix), So Good [AM2PM Radio Edit]
Score: 3.5/5
RIYL: Group 1 Crew, Matt Redman, Capital Kings, TobyMac, Rapture Ruckus, Press Play