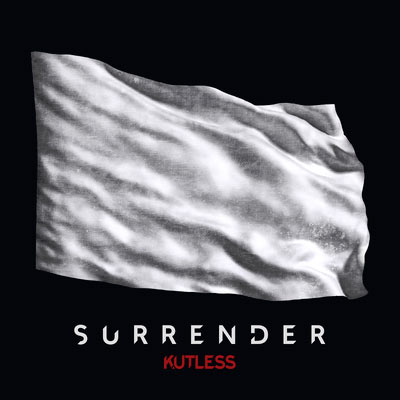 BEC Recordings
Release Date: November 13th 2015
Reviewed by: Joshua Andre
Kutless– Surrender (Amazon mp3/iTunes)
Track Listing:
Tear It Up
Bring It On
Mirror
Love Come Crashing Down
I Will Go
Overcome
Not Too Far
Loved
One Thing Remains
My Heart Is A Ghost
Like Audio Adrenaline, Sanctus Real, Jeremy Camp, Building 429, The Afters and Newsboys prior, rock band Kutless has redefined and evolved in their sound over the years. Starting off predominately as a hard rock band in Portland Oregon in 1999, lead singer Jon Micah Sumrall and his friends have consciously made a decision to incorporate more and more worship into their albums, in alignment to where they believe God is calling them to musically and ministry-wise. Still one of the most popular and respected rock/pop/rock/CCM/worship bands in the music industry today; the expansion of their hard rock style of music, to include more pop rock and later on worship, garners much debate even now. With Kutless' musical style sometimes shunning by hard core fans, and embracing by other listeners, I am more in the latter camp. With plenty of smash hits in their discography, such as "Carry Me To The Cross", "What Faith Can Do", "You Alone", "Sea Of Faces", "Complete", "Shut Me Out", "Run", "Even If", "Better Is One Day", and "Strong Tower"; the band have unveiled their brand new worship/rock album recently, titled "Surrender", as they look to return to their rock roots on a few tracks, as well as remind us all their heart for Jesus, showing us all that rock and worship can indeed coexist. This album, though not as poignant or hard hitting as my personal favourites Believer and It Is Well, is a well-timed reminder of Kutless' relevancy, and has me appreciating their musical expansion a bit more, as we worship Jesus with all of our might, and marvel at how far these guys have come in just over 15 years as a band!
Opening with the intense head banging RED-esque hard rocker "Tear It Up" should give die-hard Kutless enthusiasts reason to stick with the band that some have maybe given up on. A bold statement and directive to tear down our misconceptions and preconceived ideas about Jesus and ourselves, and replace it with His eternal truth and words that build us up, Jon passionately declares encouragement that '…we gotta tear down so we can build back up, never stop, never stop, until it's done, gotta reset and find every flaw, gonna become stronger than we were before…', an anthem that undoubtedly reassures us that becoming better people each day is what we should strive for, if nothing else. As Jon utilises his intense scream to good effect here, the tempo and energy of this track is subdued in the next, with the lead single "Bring It On", probably one of the most CCM melody on the album, following suit. As Jon and co. fervently remind us through vibrant synth and mid-tempo rocking guitars and bass, that Jesus is coming soon, we are reassured of His promise of this broken world soon being restored to what was once was. As the band reiterate that '…there's a new world on the way, when this one is gone, gone, gone, we're ready Jesus, bring it on, bring it on, we've had enough of darkness, we're waiting for the dawn, there's a kingdom coming, bring it on…', my excitement for heaven and longing for Jesus' return heightens a bit, which is what the intention of the band probably was.
As Kutless continue to rock on, and relay their thoughts and opinions of Jesus to the world, we are invited to dwell upon some pretty interesting topics. The mid-tempo guitar led track "Mirror" has shades of early-Kutless musically, as the band use a mirror and us looking at that mirror as a metaphor for Jesus and our relationship with Him, with Jon ardently reminding us that '…it's like looking in a mirror, I see You looking back at me, I know You're watching over me, I feel it when You speak to me, it couldn't be any clearer, I'm not going back, but now I see my destiny, I know who I'm meant to be…'. As we are challenged to look inwardly at our lifestyle and how we are living it, Kutless have definitely recorded another gem sure to be popular as the year progresses. The guitar led made-for-radio guitar led "Love Come Crashing Down", most likely the second single, is next, as Jon imparts to us his need for God, and his gratitude of God's love washing over us, with simplistic yet super catchy lyrics. While the acoustic guitar driven honest and emotional "I Will Go" (no, not Starfield's hit single!) eloquently presents an honest prayer relaying that Jon (and us hopefully!) will undoubtedly will go to wherever God wants, no matter the cost. That's dedication right there, and though these melodies in the middle of the album do sound a bit too-CCM (if that's even a thing!), there's no denying the brutal emotion and honest of Jon and the rest of the band as they sing from their heart!
"Overcome" (again an original, rather than the song by Desperation Band!), is an album highlight for me, with the guitar led pop/rock melody highlighting the fact that Jesus has overcome, that the war with sin and death is over, with Jesus being the victor. As Jon passionately outlines that '…His love will overcome, overcome, His love has already won, already won…', we are called to freely proclaim this eternal truth with joy and passion, giving honour and thanks to the Lord Almighty. While "Not Too Far" and "Loved" both stir the soul and inspire, with the former being an electronic synth driven guitar prominent rocker outlining the fact that heaven isn't that far away, that God's plans on earth will have fruition in the end; and the latter being an acoustic guitar and strings focused melody depicting the intensity and enormity of God's love for us, with Jon prayerfully proclaiming that '…I'm loved, by the One who's seen the corners of my soul, I'm loved, by the One who reaches out and calls me home, so loved, by the One who chose to give up His life, I may never know how deep and how wide, I'm loved…'.
Yet it is the final two songs on the album that has me respecting Kutless on a whole other level, and has me excited immensely for future albums! One of my favourite worship melodies of late is the vibrant, lyrically simple yet still impacting "One Thing Remains", written by Jesus Culture. On Surrender, Jon and the band turn a contemplative, reflective prayer of personal worship, into a rock worship anthem, and definitely turn it into one of the best renditions of this song ever! It's clear that these guys are having fun throughout the duration, with a pulsating drum beat and layered guitars, with Jon voicing out the truth that '…in death, in life, I'm confident and covered by the power of Your great love, my debt is paid, there's nothing that can separate my heart from Your great love…'. The album closer "My Heart Is A Ghost", driven by grunging guitars and a hard hitting bass riff, as well as captivating drums, addresses something that we as Christians can all fall into- apathy and lukewarm-ness. As Jon adopts a persona who is still a Christian, but jaded and influenced by the world, we are challenged to investigate our own spiritual health, and encouraged to actively be in relationship with Jesus, rather than going through the motions. The final two minutes of spontaneous instrumental free worship, led by a rocking electric guitar solo, is also something to note, with Kutless ending the album the way they began, with rock elements, and a strong presence of worship embedded within this unique and inspiring project!
Though at times sounding similar to their worship material, and also similar to their older rock material, Kutless' Surrender is the best of both worlds, and should please fans of both genres. Jon's prowess as a songwriter and singer are quite remarkable, and I can't wait for Kutless' future projects, if this varied and musically different album is anything to go by. Though Kutless will always be the band that everyone will talk about, for both the CCM and rock music styles, and their divergence in styles; maybe this album will be something that breaks the mmould and will be a return to what most audiences know and love. With hard rock, CCM, worship and pop/rock all working together in harmony; Surrender is sure to impact the lives of many, and surprise us all in a good way! Fans of Sanctus Real, Jeremy Camp and The Afters will certainly love this new offering from Kutless.
3 songs to listen to: Bring It On, Loved, One Thing Remains
Score: 4/5
RIYL: Skillet, Sanctus Real, Building 429, Switchfoot, Audio Adrenaline