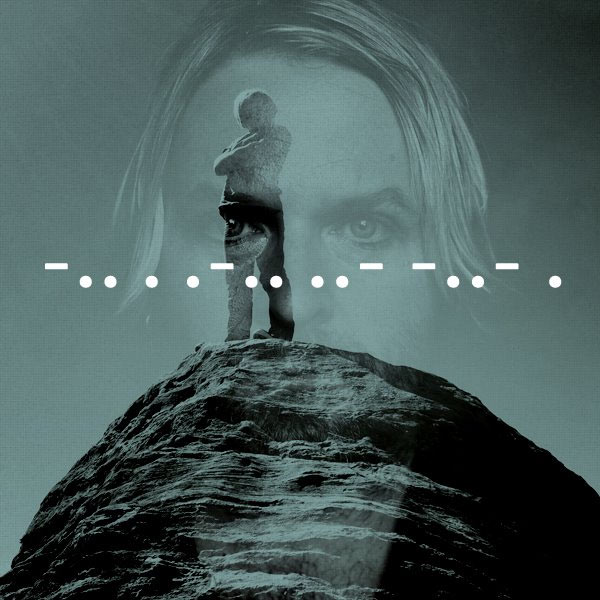 Motion Records
Release Date: July 17th 2015
Reviewed by: Jonathan Andre
Kevin Max– Broken Temples (Deluxe Edition) (Amazon mp3/iTunes)
Track Listing:
Good Kings Highway
Light Me Up
Just As I Am
Clear
When We Were Young
That Was Then and This is Now
White Horse
Another Big Mistake (Derek Webb Remix)
Going Clear (Derek Webb Remix)
Infinite (feat. Rachael Lampa)
Memoria (Deluxe)
Lay Down Your Weapons My Friend (Deluxe)
Freak Flag (Deluxe)
Desperate Hearts (Deluxe)
That Was Then and This is Now (Demo) (Deluxe)
When Audio Adrenaline announced that Kevin Max would be stepping down as lead singer of the band back in the middle of 2014, there was much speculation of what the future of Kevin Max's music would look like. How would Kevin sound solo-album wise as compared to during his tenure with AA? How would Audio Adrenaline sound without him? Fast-track a year or so and you have Broken Temples: Deluxe Edition, the expanded version of Kevin's comeback solo album that released in March 2015. With powerful melodies like "Infinite", a duet with CCM/pop singer Rachael Lampa, and "Light Me Up", Kevin's first CCM/radio single, possibly even since "Existence" way back in 2001; Kevin's first solo effort coming off the bat of a very successful tenure with AA has been well worth the wait. And to think that Broken Temples, either edition, has been Kevin's first collection of new recordings since 2005's The Blood? Broken Temples was not without its mishaps and delays- pushed back from July 2014, til August, November and now released on March 10th 2015.
With the July 17th expanded edition complete with 15 songs full of energy, creativity, uniqueness and vulnerability, new melodies like "Freak Flag", "Lay Down Your Weapons My Friend" and "Desperate Hearts" have all been standouts amongst the new melodies. Created entirely through pledgemusic and distributed independently, Kevin has continued to forge himself as a powerful and poignant songwriter, and one of the most underrated vocal talents of this generation. This is an album for lovers of pop, rock, CCM and alternative music alike, with personal highlights being "Infinite", "Clear", "Just as I Am" and "Light Me Up", as Broken Temples: Deluxe Edition becomes one of the most musically versatile Christian albums released in 2015 so far. Even if you already have a physical copy of Broken Temples, this new version is a must- maybe gift the standard version to a friend?
With 10 songs previously released on Kevin's original album, it is nice to see him deliver an expanded edition of a collection of songs that are indeed some of the most underrated I've heard all year so far. Released in June 2014, the Rachel Lampa duet, "Infinite", is a clear reminder to each of us about the Lord's infinity and our own reliance and dependence on Him, as the song adds depth musically and sonically with the addition of Rachel in backing vocals. As listeners are encouraged to be brought back into the fold of listening to music from Rachael Lampa as well as bringing listeners into hearing a song by Kevin after so long; what powerfully evokes emotion in "Infinite" further continues in "Light Me Up", a song co-written with Hawk Nelson frontman Jon Steingard. In his radio friendly melody, "Light Me Up" shows us Kevin's ethereal backing vocals and vocal distortion as the theme of never stopping to pursue Jesus is delivered with such passion and poignancy.
Kevin also delves into 80s themed music in "Just As I Am" and "Clear". Complete with electronic keyboards, a fast tempo and Kevin's distinct vocals that'll certainly fit right at hope on a Carman album like The Champion or Comin' on Strong, prodigal son song-story "Just As I Am" is about how Christ takes us as we are and continuously, no matter how many times we fall short of what He wants us to be in the circumstances we are in; while "Clear" delivers a message of how Christ clearly speaks to us- either through His Word, prayer and songs of affirmation, or even through other people we meet and are in fellowship with each day. Kevin's musical experimentations that harken back to decades past is a reminder that musical ingenuity doesn't have to come at the expense of poignancy and lyrical genius. "Clear" and "Just As I Am" are also both remixed by Derek Webb, founder of noisetrade, with each of these songs given a unique rendition and enhancing the feel and atmosphere of the album holistically.
Ending the standard edition of the album are four of some of Kevin's most vulnerable tracks in "Good Kings Highway", "White Horse", "That Was Then and This is Now" and "When We Were Young", all showcasing the quality of Kevin Max the vocalist and Kevin Max the storyteller. "Good Kings Highway" delivers a radio pop/rock atmosphere alongside the theme of looking for love and acceptance, freedom and faith from the eyes of a person less fortunate, while "When We Were Young" is a hard hitting melody where Kevin asserts his own thoughts about how society right now is cracked and fragile. Reminding us all that we should go back to when life was simple and not complicated with technology, disconnectedness and desensitisation; Kevin also relays to us a worship song co-written with One Republic guitarist Brent Kutzle in "White Horse", about how we long and wait for God to come back on a white horse and take us away to His kingdom; as well as delving into autobiography in "That as Then and This is Now", a story about how he has grown spiritually as a person throughout his DC Talk and solo music ministry days. The demo version of the track is also recorded for the deluxe edition, as we see the change musically and lyrically between the original and final version of the track, all the while having a sense of appreciation with the recording process.
"Desperate Hearts", "Memoria", "Freak Flag" and "Lay Down Your Weapons My Friend" are all emotive and worthy inclusions on Kevin's re-release, and while each of these songs collectively feel more b-side than the 10 original tracks, Kevin's still injects the same passion and enthusiasm as ever before. "Lay Down Your Weapons My Friend" depicts the theme of forgiveness over everything else- hate, hurting, and war, as this tad-over-3-minute track is a reminder that weapons and the solution of violence may not necessarily be the way forward in every situation. "Memoria" is a song about remembrance- of the past as we as listeners and shown that nostalgia can be somewhat a good thing- that all the good things Christ has done in our lives in years gone by is indeed a way for us to keep trusting Him in the future. 80s music references and electronic keyboards are brought to the fore in "Desperate Heart", a melody that invites us all to be desperate- for God's love in our lives, for us to not be normal but extraordinary, to not settle for a life less than what God has intended for us to be; while "Freak Flag", the song that was the most unfortunate to not appear on the standard edition of Broken Temples, is perhaps Kevin's attempt to record "Jesus Freak Pt II", a song with a similar theme as we are met with the emotive lyrics of how we ought to let our '…freak flag fly so high, let it fly so high, we don't care what people think we're just bunch of Jesus freaks…' A song that sounds like K-Max and more like a 90s version of Audio Adrenaline, "Freak Flag" is a welcomed addition on an album that is perhaps one of my favourite indie album ever since Joy Lippard's Set Free.
While most of the album was penned (or even recorded) prior to Kevin's departure from Audio Adrenaline, Broken Temples still sounds like an Audio A album, as we are reminded of all that Kevin has to offer musically and lyrically in years to come. With sounds from pop to rock, worship, dance and 80s style music; this is an album that stands out for all the right reasons- making its way for me personally into one of my top 5 albums of 2015 so far. From "Infinite" to "Good Kings Highway' and "When We Were Young", to deluxe track "Freak Flag", Kevin's songwriting and lyrical flawlessness creates a moment of realisation that out of something so left field (leaving AA) can bring about something so unique, powerful and hopefully life changing for many who listen (Kevin's new album). Well done Kevin for a great album, and one to champion to anyone who is a fan of any type of Christian music!
5 songs to listen to: Just As I Am, Light Me Up, When We Were Young, Desperate Heart, Freak Flag
Score: 4.5/5
RIYL: Newsboys, downhere, TobyMac, DC Talk, Audio Adrenaline